This article may contain affiliate links; if you click on a shopping link and make a purchase I may receive a commission. As an Amazon Associate, I earn from qualifying purchases.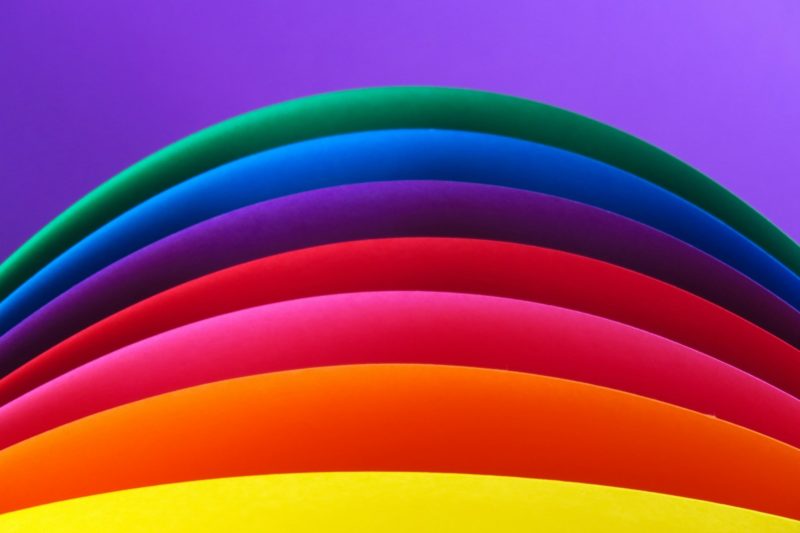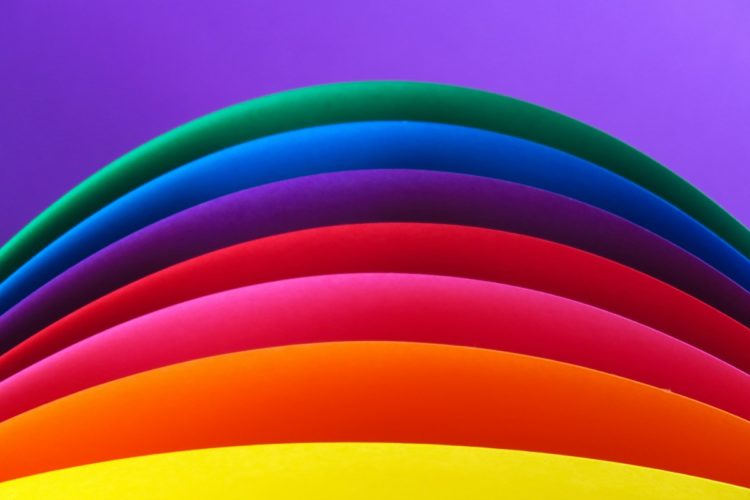 The first day of school, my daughter came home and told me that classmates told her she was a VSCO Girl. For those unfamiliar with this term, VSCO (pronounced Vis-ko) is an app where you can edit and upload photos. It used to be a place just for serious iPhone photographers and where a lot of Instagram influencers found those desaturated filters to give a moody look to their feed. It is now a social platform, sort of like Instagram without the likes and comments. I haven't used the app in a while, but it seems to have become a favorite hangout for a certain type of teen girl. This girl is usually white with long hair. She loves oversized t-shirts and sweatshirts, wears Birkenstocks and Crocs, scrunchies and friendship bracelets, possibly a puka shell necklace, and is known for carrying a HydroFlask covered in stickers and says phrases like "And I… oop!" and "Sksksks" (which sounds like sky without the y repeated over and over). I knew about VSCO and the VSCO Girl trend already, was ready for her to be upset, but she, a 5th grader, was THRILLED. As someone who found her style to be very important even at a young age, I encourage my daughter's personal style, even if it's adopting a trendy one. Especially when it's one that is so budget-friendly and, well, wholesome.
Honestly, the whole VCSO Girl trend, besides the HydroFlask and Crocs, is essentially what I too wore when I was a tween and young teen. I clearly remember the first slightly warm day in spring, going to my friend Erin's house. I think it was 7th grade. We slathered on tanning oil and put on our neon tankinis and shivered on plastic sunchairs in her yard to get a tan to show off at school Monday. We likely survived an hour and SWORE we were so much darker. We put on our oversized neon t-shirts so big they hid our shorts underneath (we swore neon would make our tans more obvious), piled our hair up in ponytails held with scrunchies. I can bet we had a few friendship bracelets on our wrists and ankles and possibly puka shells around our necks. Back then our equivalent of a HydroFlask was a far less healthy Big Gulp from 7-Eleven. We said goofy phrases that adults didn't understand and collectively obsessed over the same TV shows, the same fashion trends, the same cute celebrities. I think many of us, regardless of age, can recall a similar time when we were tweens or teens, starting to find our way in the world, embracing trends to fit in, to find our circle, to feel connected somehow when it felt like our bodies and lives were starting to go out of control. We've had so many years where it seemed everyone wanted what was unattainable for many; I find this VSCO Girl trend refreshing. Other than a pricey water bottle, everything else is free of specific labels, can be achieved anywhere from going to Brandy Melville to the thrift store and can be worn no matter your size.
But in typical fashion for the 2010's, VSCO Girls are seen as terrible, as, gosh forbid, BASIC. My fifth grader is young enough to see the trend as fun, adopted by girls older than she and thereby cool. It's her bridge from unicorn leggings from Justice to teen-dom without going the designer route, the sexy or mature route, or the complicated Mom needs to become crafty or drive all over kingdom come to find that must-have route. I really hate how our current culture will immediately demonize anything that is popular, that the term "basic" is seen as one of the worst criticisms. And as this video by a high school news source states, making fun of trends like VSCO Girls shames girls and makes it even a more toxic world for them. We have enough shit going on in this world with our screwed-up leaders, horrible men doing horrible things to women, and our environment literally going up in flames. To pick on teen girls for being what teen girls have been since the beginning of time seems really ridiculous. Honestly, to make fun of what ANYONE wears is ridiculous. Whether it's poking fun at a red carpet choice or the ensemble of a stranger walking down the street is petty. I encourage all who read this, the next time they're thinking something negative about another's appearance to turn their eyes and find something to compliment. We get what we give, and negative energy is never fashionable. Sksksksksks!
Sale Alert
Ann Taylor has their Friends and Family going on this weekend with 40% off your purchase with promo code FRIENDS40.
Banana Republic has 40% denim and pants at this link, and 40% off their must-have styles available at this link.
I'm obsessed with the Neon Fuschia color of this sweater, though really all eight colors of this washable merino sweater are fantastic and it's on sale for $55, up to size XXL and petite sizing available.
I'm tempted to get this blouse, especially in red or green. Wear now with trousers to work, jeans for a night out, and then you have that festive top once the holidays roll around. Image the green with cream pants or jeans!
Their Sloan pant which is a classic and comes in many colors and washable options, is on sale for $59, comes in sizes up to 20 with tall and petite options.
Old Navy has 20% off everything with the promo code SWEET. I'll admit I'm not a huge fan of Old Navy; rarely do I get something there that is so good I love it beyond a season or the fit is worthy of even purchasing. However, Old Navy has some pretty interesting looking things this season:
Weekend Reads
Do you like Wardrobe Oxygen? I'd love you to quickly share your thoughts with Fohr, an influencer company. Your feedback will be read by brands that may consider partnering with me and I'd love to show that the Wardrobe Oxygen audience is just like what I believe a closet should be full of – quality not quantity.
I'm thrilled to hear that the Richmond, Virginia City Council condemned the use of conversion therapy. (The Dogwood)
It was fantastic to see much more size diversity on the runways at New York Fashion Week, however, this author noticed the same thing I did – all of the plus sized models were shaped the same. (InStyle)
On average, about 10,000 men are sexually assaulted in the American military each year. Six men tell their story. (New York Times)
How old are you? (McSweeney's)
The fashion brand Gucci has gone completely carbon neutral. (i-D)
"I was just tired of singing and making everybody happy," she said. "That's all I'd ever done in my life." A fabulous piece on Tina Turner, 79-year-old badass, living life on her terms. (New York Times)
Rothy's is known for their flats, well they just came out with a Chelsea boot!
"If black people could end racism, we would have ended racism. We have died trying to end systemic racism. I need you to do the work in your community. And it starts with looking at the day-to-day things. What will kill me may not be a cop. It will be my lack of access to quality medical care. It will be my lack of access to quality education. It will be the loans that I am denied. It will be all of the thousands of cuts that people of color endure every single day in white supremacist society. And that is where your life intersects with it." This is a MUST read. (KUOW)
Jane Goodall is an 85-year-old badass. (New York Times)
Corporette shared this on Twitter and it's an important read for all white people, not just parents. Discussing equity not just equality when it comes to race and what we can do. (Today's Parent)
Whether you care about sustainable fashion or just want the latest trend leave me alone and let me shop in peace, please take four minutes and 40 seconds to listen to this piece on Marketplace. Super short, super powerful, super thought-provoking. I personally think H&M is an example of a brand that greenwashes (how about you make fewer styles and clothing that lasts longer to save the earth) but otherwise loved this. Thank you to my friend N for sending it my way. (Marketplace)
If you haven't yet, I'd love any of you who are plus-sized to fill out my anonymous fashion survey. And please share with your friends and family!
For Your Entertainment
If you haven't heard of The Highwomen yet you will soon. It's a supergroup composed of Brandi Carlile, Natalie Hemby, Maren Morris, and Amanda Shires. Inspired by The Highwaymen (the supergroup of Johnny Cash, Waylon Jennings, Kris Kristofferson, and Willie Nelson) and frustrated by the lack of female representation on country radio, Amanda Shires decided to create the group and reached out to Brandi Carlile. It's a beautiful mix of talents across the different fields of music with no lead singer. Amanda Shires was quoted as saying, "There's been so much of this talk about how women's songs are like the tomatoes on the salad. And I'm like, 'Fuck that.' I want a caprese salad. Give me a tomato salad." I love everything about The Highwomen and hope you do too. This single has been out for a bit but their album just dropped earlier this month (you can hear it on Spotify and other streaming music services).