This article may contain affiliate links; if you click on a shopping link and make a purchase I may receive a commission. As an Amazon Associate, I earn from qualifying purchases. 
The last pic was me saying, "I'm going to get you!" when he wouldn't stop shooting and got pics of me yawning, fixing my hair, flicking away a mosquito…

Crocheted sweater – Ann Taylor
Tank – Calson (no longer available – similar)
Cutoffs – Old Navy
Tan sandals (not pictured) – Lands End Canvas
My hair is what I call "The Humidity Special." Every so often I decide that I am no longer going to brush my hair and will embrace my half wavy/half straight locks. I'll let them go natural, maybe even let them dread if they so wish. I realize I get this notion about this time every summer when my hair just won't behave or do anything slightly forming any sort of style. I get out of that funk around August and usually either cut my hair, dye it, or live in a messy updo until Labor Day. Here is my hair in its natural glory!
My mom's birthday is in January, but we bought her a present then that she couldn't enjoy until this weekend. My mom loves Doo-wop, and at Wolf Trap this weekend they had a concert bringing together some of the most well-known singers and groups of the genre. My sister and I decided to make it a Girls Night and we left boyfriends, husbands (and even little toddlers) at home!
I LOVE Wolf Trap – you can hear some of the best performers, can bring your own picnic meal, sit on the grass, have a great view of the stage even from the field, dine and dance under the stars. It's not hard to get to, there's even a shuttle to Wolf Trap from the Vienna Metro station so it's easy access from car or public transportation.
We made a dinner that would be delish but still diet-friendly. We brought white wine plus sparkling pomegranate water; I made my massaged kale salad but without any additions – just lots of lemon juice and zest; field greens with feta, zucchini ribbons, peas and grilled shrimp; celery with an herbed dip my sister made. We also brought bread and an artichoke tapenade but didn't need it with all the other treats.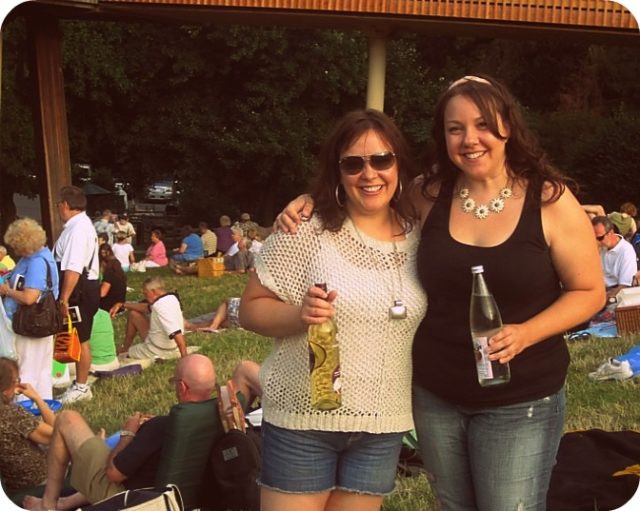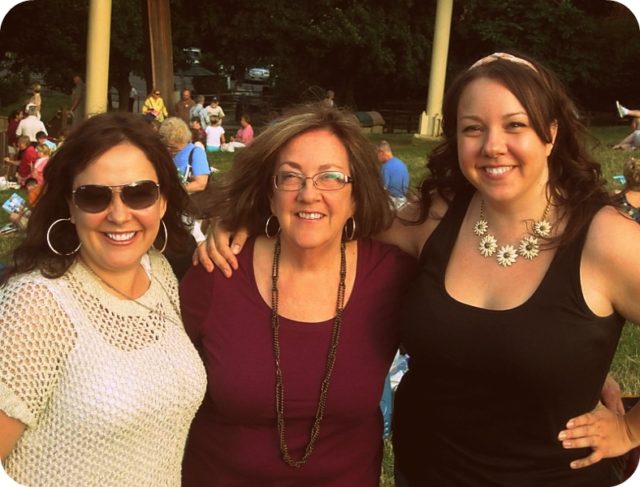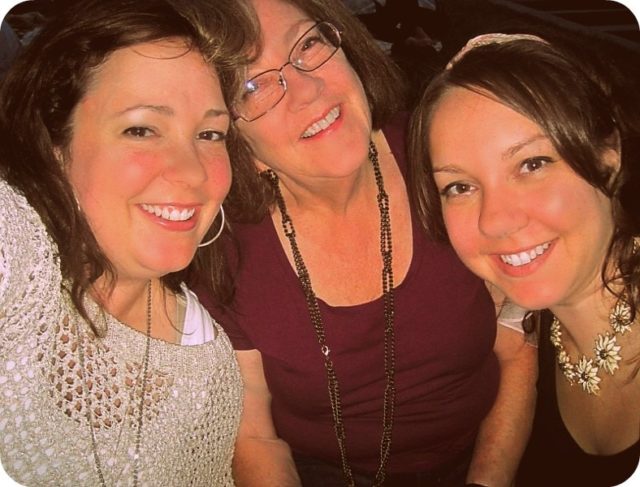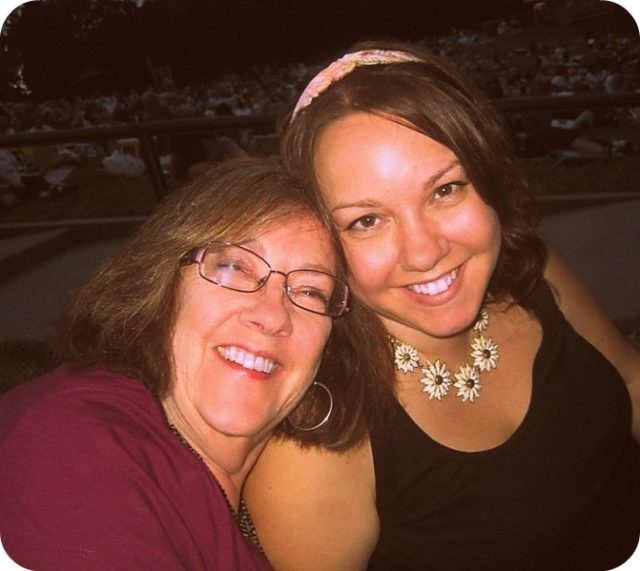 We had a great time. It was so fun to hear so many iconic songs performed live by the original artists. It was also fun to hear my mom's stories with each song – memories of where she heard it, what she was doing. The three of us had a blast and it makes me even more excited for our Girls Getaway trip to Rehoboth Beach next month!
Follow Me | Twitter | Facebook