This article may contain affiliate links; if you click on a shopping link and make a purchase I may receive a commission. As an Amazon Associate, I earn from qualifying purchases.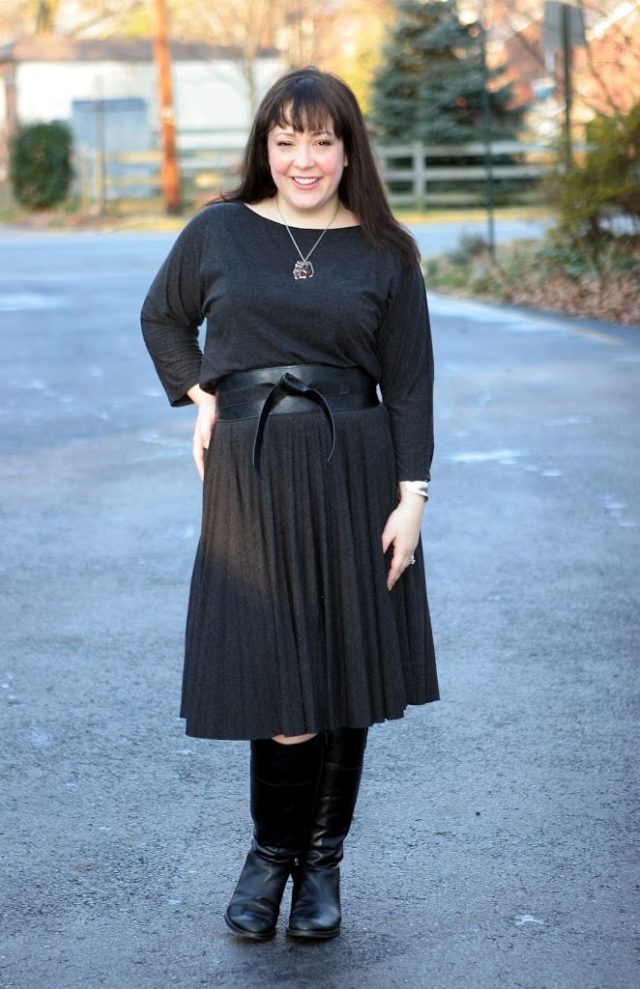 I love this White House | Black Market charcoal jersey dress. It is so easy to throw on when you're have a DAY. Today I styled this effortless dress with a black obi belt, silver and bloodstone necklace, and tall black leather wide calf boots. Read on for specific details on this winter work-friendly outfit.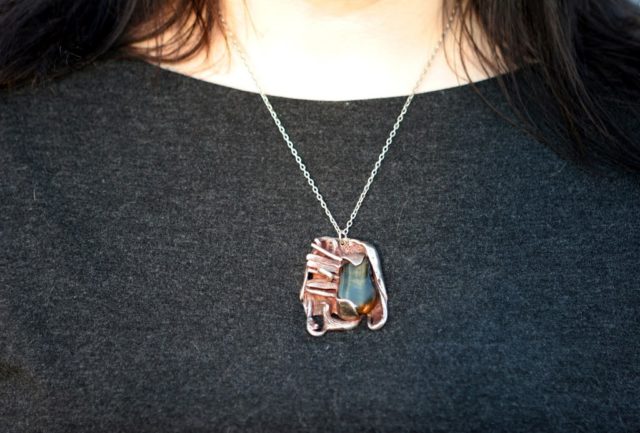 Dress – White House | Black Market
Belt – Another Line
Boots – DUO "Catalonia"
Necklace – Made by my husband's uncle
Silver cuff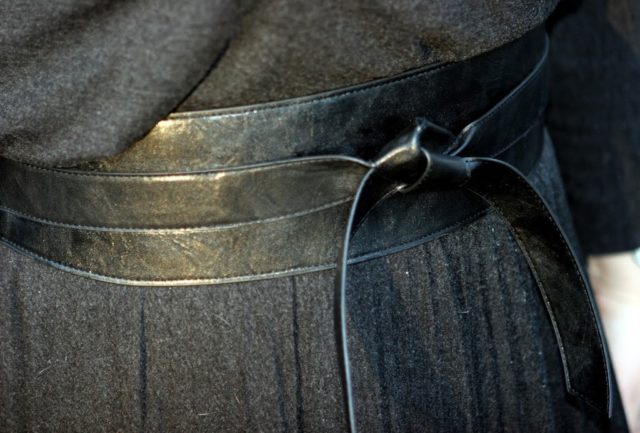 My husband's uncle used to make sterling silver jewelry. When my husband's grandparents were downsizing to move to a retirement community, they asked if I would like some of his jewelry that they owned. They knew i was a fan of jewelry, especially sterling silver jewelry and I was honored they thought of me. This is a pretty cool abstract pendant made of bloodstone and sterling silver on a silver chain. It's just the right bit of color and shine for this otherwise dark ensemble.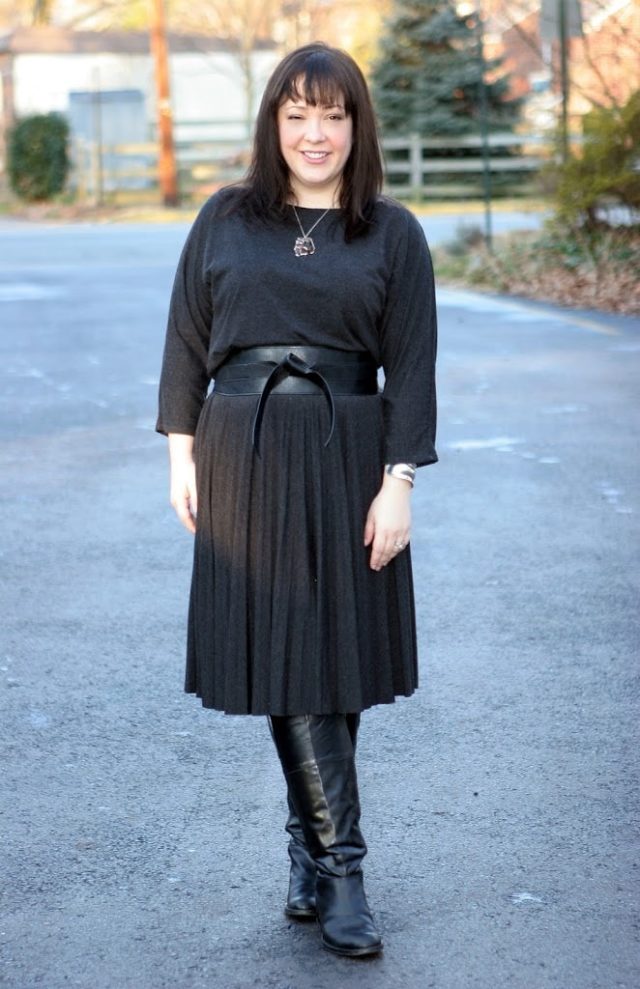 Ever have a day where you just don't feel like getting out of your pajamas? That's today for me. There has been this dreadful cough going around both my office and my family – the type that takes over you, it's dry, it's uncomfortable, it rattles your brain. This morning I felt as though I had a hangover, and each time I coughed it sent shooting pain into my eyeballs. My Claritin and Aleve have helped me be a functioning human being, which is important because this is a busy day at work. And thank goodness for stretchy comfy knits that look work-appropriate yet are as comfy as PJs!