This article may contain affiliate links; if you click on a shopping link and make a purchase I may receive a commission. As an Amazon Associate, I earn from qualifying purchases.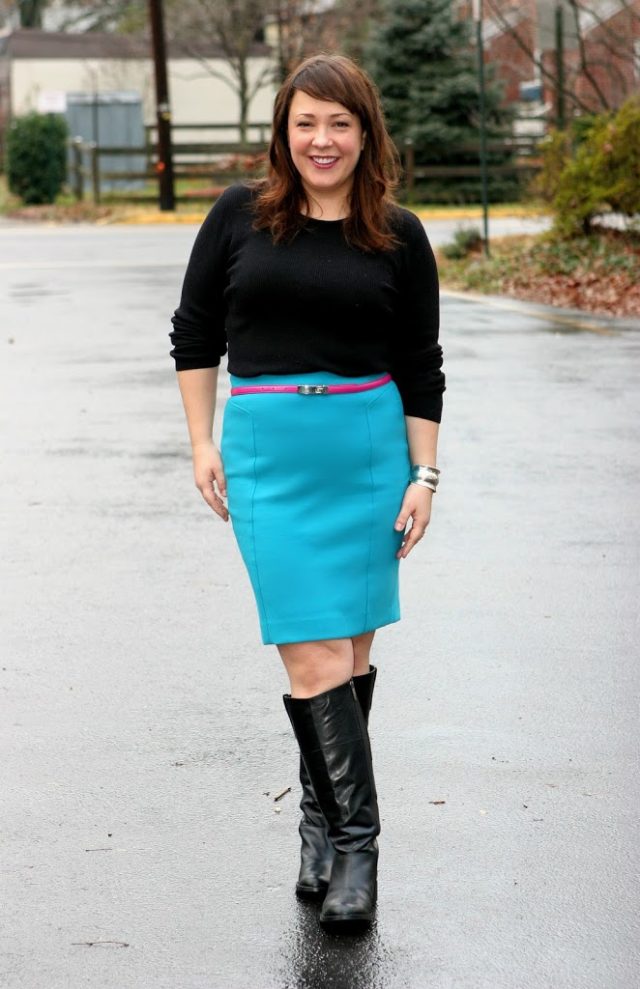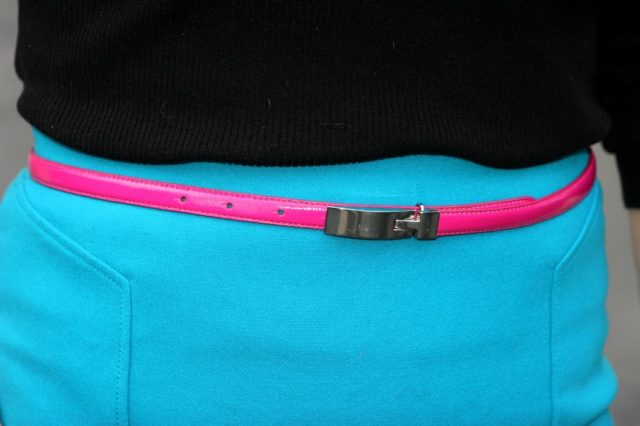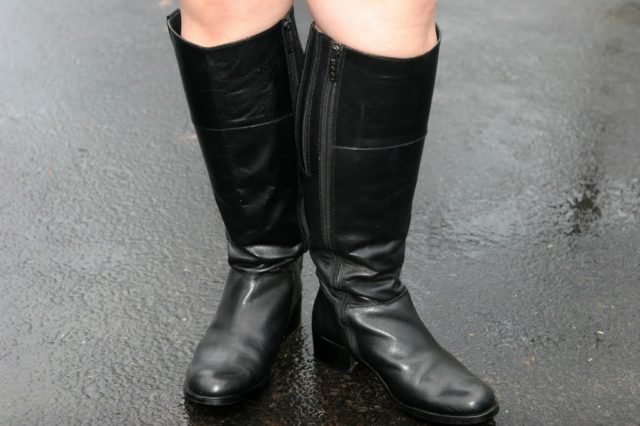 Sweater – Chico's (similar)
Skirt – Halogen
Belt – Hobo International (similar)
Boots – DUO "Catalonia"
Silver cuff
Last night we took my mom to dinner for her birthday, so I didn't get home until quite late.  I was excited to see that my husband had picked up my newest pair of DUO boots from the cobbler!  While they fit perfectly in every way possible, due to the weird shape of my legs, they stuck out on top and made me look like a pirate (see here).  The cobbler was able to taper the top of the boots so they better fit my legs, but still leave enough room for skinny jeans underneath.
So last night, I dreamed of wearing them with this skirt, my Banana Republic merino crewneck, and a gorgeous cobalt scarf that Ann Taylor recently sent me.  And then reality struck.  My husband had cleaned up our bedroom last night and the scarf was no where to be found; my black crewneck was in the washing machine (Ack! Luckily I rescued it before it went in the dryer like my watermelon-colored merino v-neck I miss so much).  I found this Chico's sweater folded up in a drawer and while I don't like the ribs or the fit as well, it works in a pinch to get the same look.
And the boots – well I really wanted a pair of low-heel riding boots mainly to wear over skinny jeans on weekends, and that is what these are.  Not really the best for this ensemble, but I was like a kid on Christmas Day to get them back and just had to wear them at first chance!  Now that I know my cobbler can taper the calf of boots, I have my Ros Hommerson "Maryland" boots I will be taking to him so I can wear them and not look like Captain Hook – they will be far more sleek and appropriate with my beloved pencil skirts.
Hooray for boots that fit us women with wide calves!
Follow Me | Twitter | Facebook