This article may contain affiliate links; if you click on a shopping link and make a purchase I may receive a commission. As an Amazon Associate, I earn from qualifying purchases.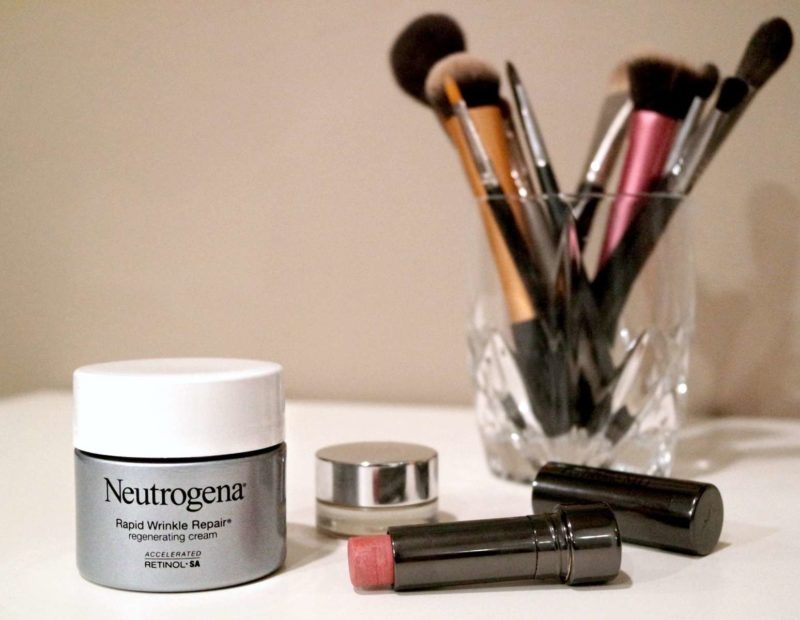 As I've aged I've gotten pickier about what I will put on my face. There are few brands I always feel confident using, always know they work, and know they won't irritate my skin. One of those brands is Neutrogena. With so many brands out there now claiming to transform your skin, it's hard to weed through and find a brand that delivers on its promises. Neutrogena has and continues to a brand I trust and find effective.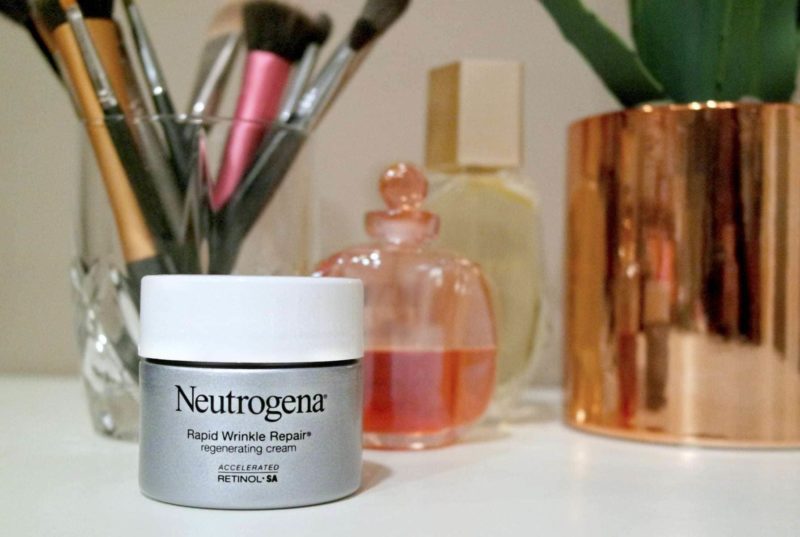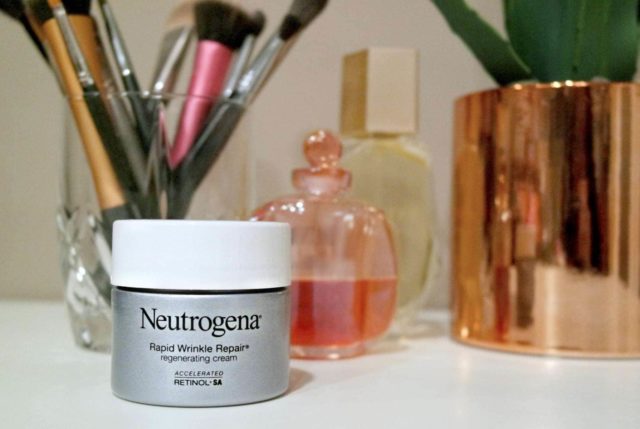 Neutrogena gave me the opportunity to try their brand-new retinol product, the Neutrogena Rapid Wrinkle Repair Regenerating Cream. I've used other products from Neutrogena's retinol line and have been impressed so I was eager to try this cream. I've found many retinol products to be harsh and irritating to my skin; Neutrogena's Rapid Wrinkle Repair Regenerating Cream rich moisturizing cream combines hyaluronic acid and the highest concentration of Accelerated Retinol SA to smooth the look of fine lines and instantly plump with moisture rich replenishers. Gentle AND effective? Sign me up!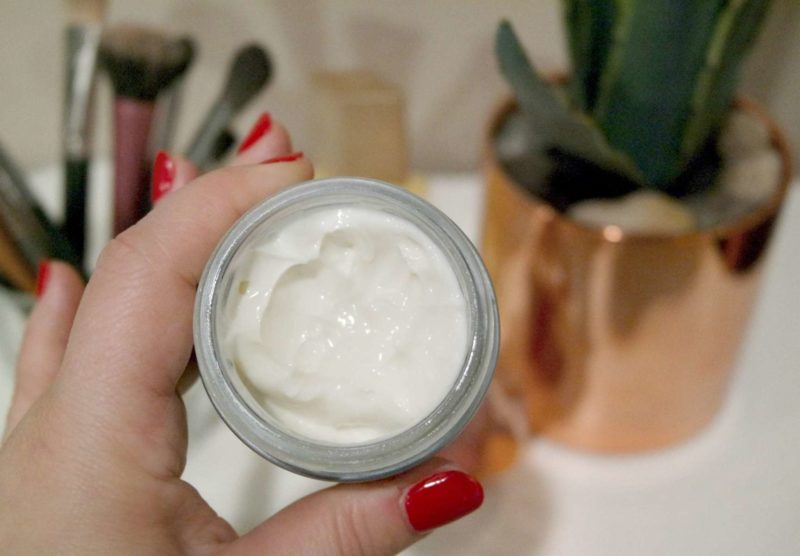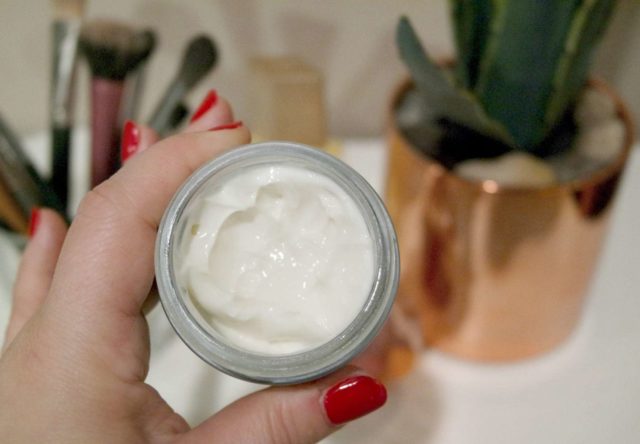 Neutrogena claims their Rapid Wrinkle Repair Regenerating Cream will regenerate visibly younger-looking skin in just one week. I wrote this post after one week of using this cream every morning and evening in place of my regular moisturizer to see the results.
I have to say, this cream is pretty fantastic. I'm psyched I received two jars as I don't plan on stopping use of it. It's perfect for the winter – thick and rich, yet it absorbs nicely and doesn't cause my makeup to slip. My skin loves it; I often deal with a couple little breakouts around the mouth when I change beauty products and didn't experience one bump with the switch. In the winter my skin can get very sensitive and I experience redness under the nose and crepey looking skin on the side of my eyes and cheeks. Switching to this cream eliminated both in just two days, my skin was so happy and hydrated with the switch.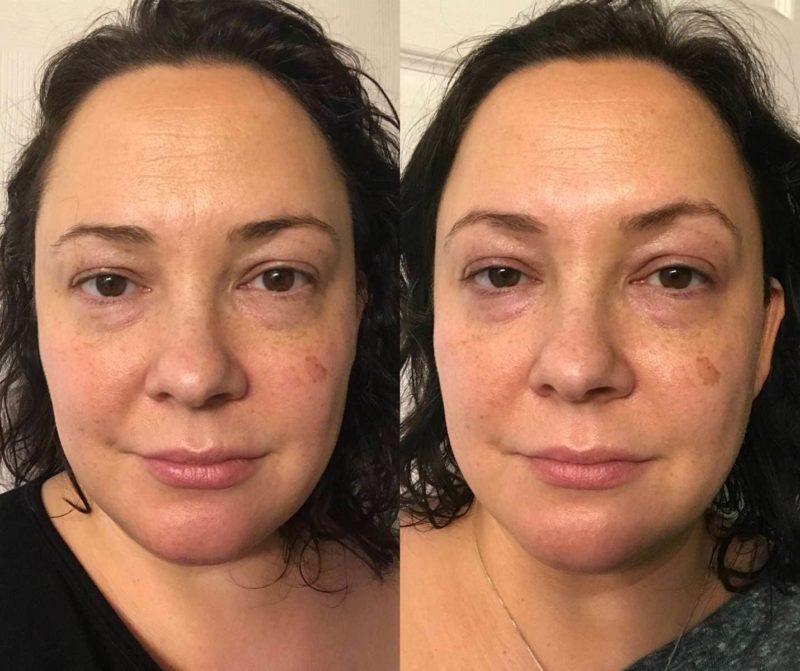 As for visible younger-looking skin in one week… I didn't personally see it. Here is a before (left) and after (right). Both were taken after cleansing my skin and applying the moisturizer, in the same location in my bathroom, around the same time of day. The before was photographed on a Friday night, the after a week later on a Saturday night. Granted, the after was this past Saturday evening so it was after a long and exhausting day. However, I think it's clear that even being exhausted my skin looks happy and hydrated.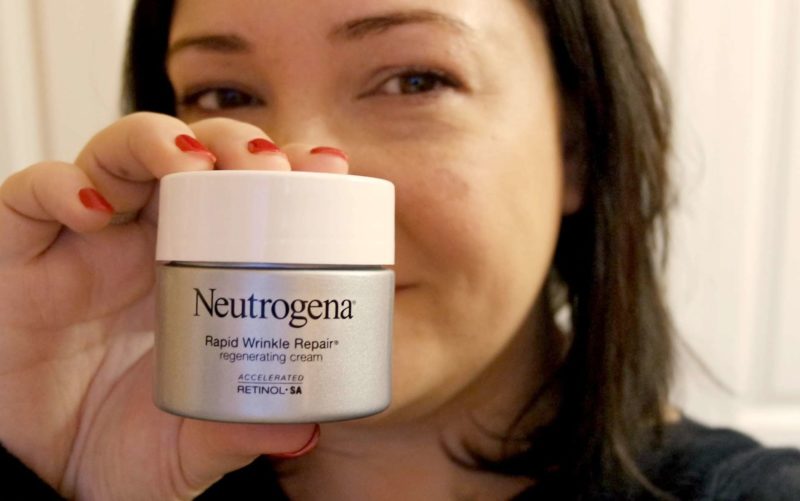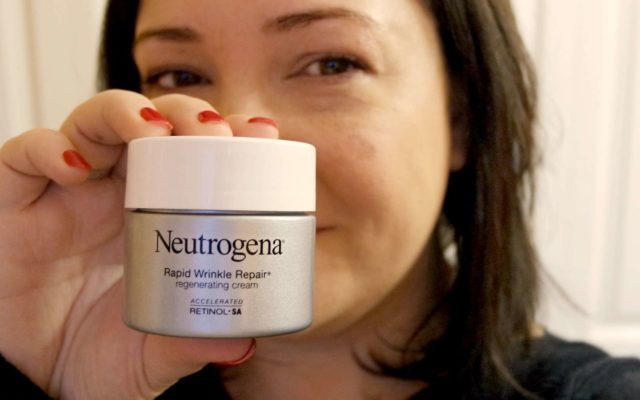 I plan to continue to use Neutrogena's Rapid Wrinkle Repair Regenerating Cream and finish this jar and likely immediately move on to the next jar, ignoring the other jars and bottles in my medicine cabinet. I don't really expect any product to transform my face in just one week, but if this cream has been so good to my skin in one week, I can only imagine how happy my face will be a month from now. I'll be sure to report back after I finish this jar to let you know the results!
This post was sponsored by Neutrogena, but as always all opinions are my own!