This article may contain affiliate links; if you click on a shopping link and make a purchase I may receive a commission. As an Amazon Associate, I earn from qualifying purchases.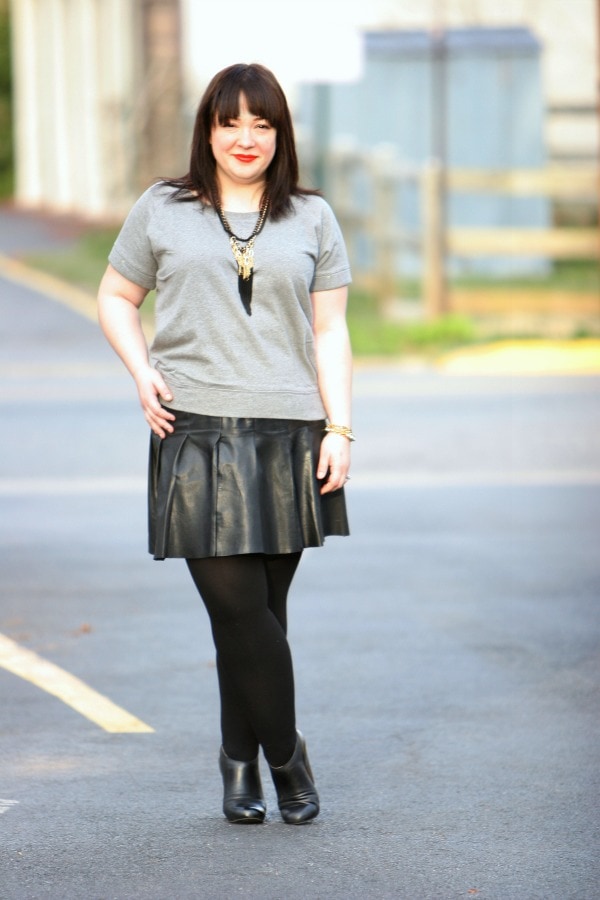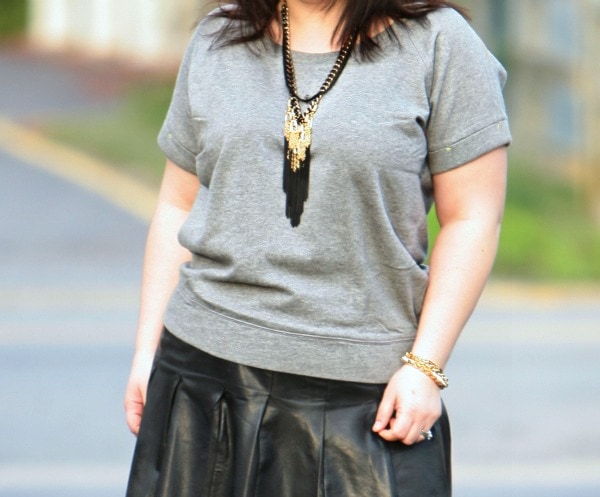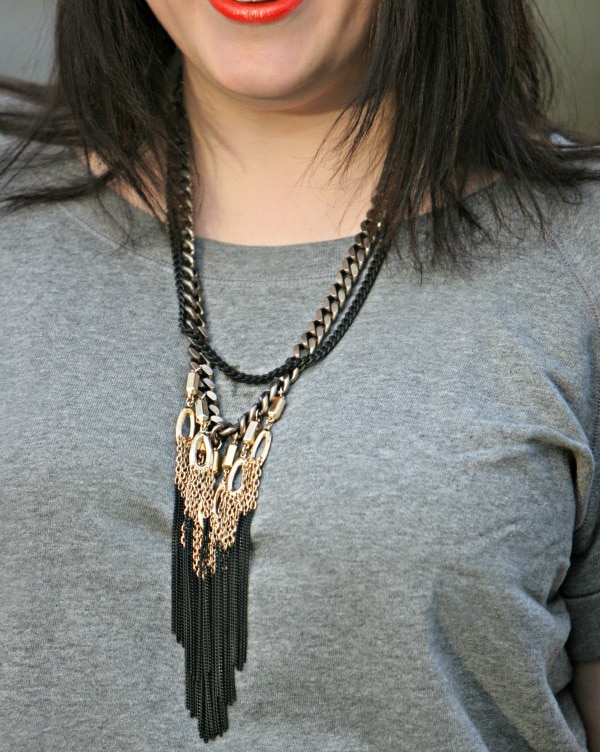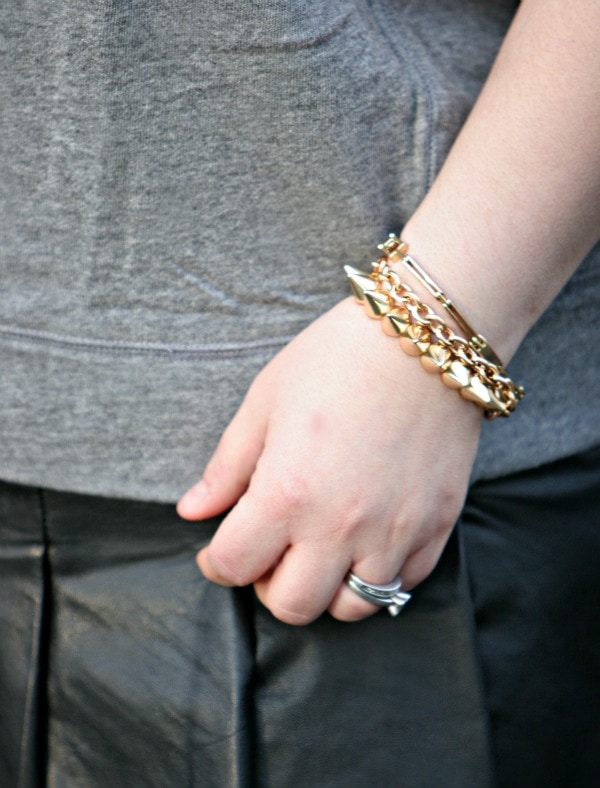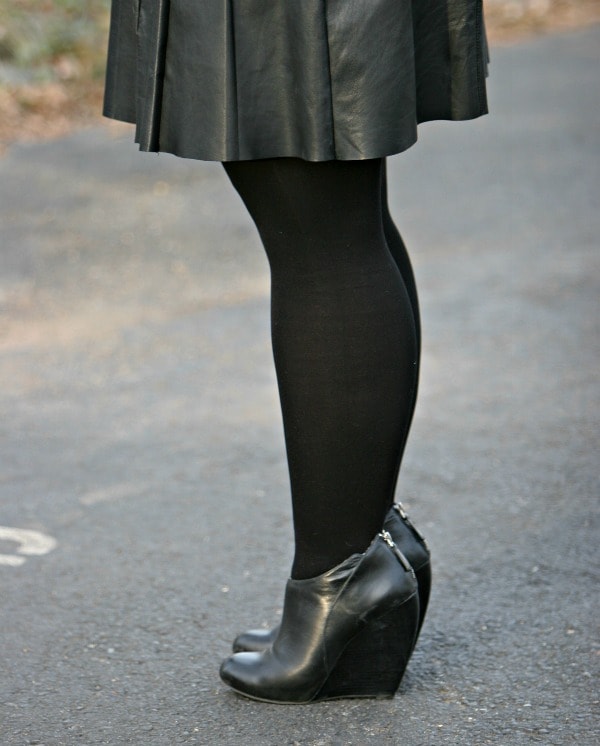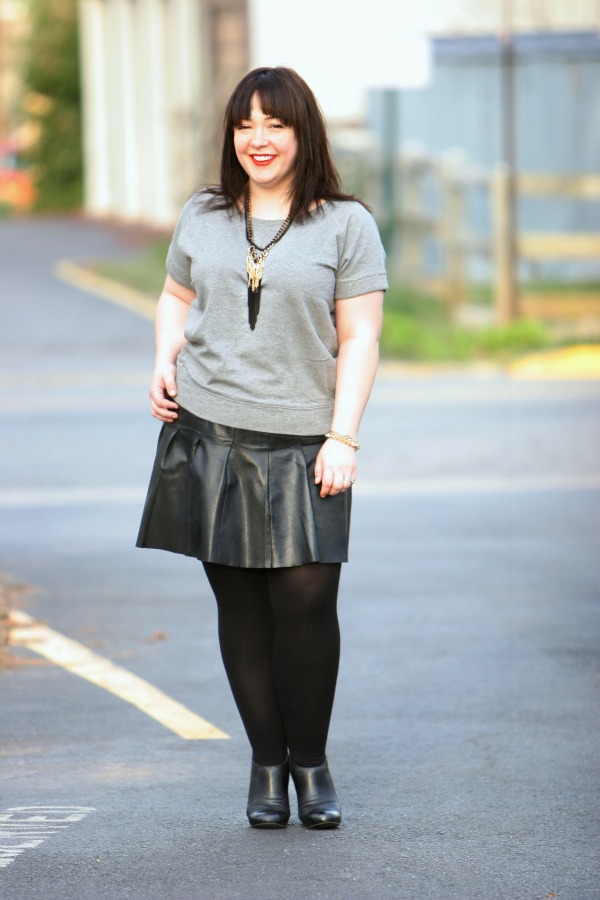 Hello heavyweight tights, I thought we had taken a break. While I love you, I tire of you quickly and was looking forward to bare legs and strappy shoes. DC Spring messes with one's mind; one day it's 65 and sunny, the next day it's a blustery wind and below freezing. Karl built three gardens in our back yard and is babying his baby plants, letting them have some sunshine during the day, and bringing them in at night to protect from below-freezing temps. With this weather, that baby spinach, lettuce, and other greens will be residing in our bay window 24/7 for quite a while.
As for the outfit… though I have been digging shades of gray and black and navy as my wardrobe, I feel gloomy without a pop of something. We made a carrot blend juice for breakfast and it inspired me to make my pop today be of the same shade. Bright lipcolors make me feel a bit more springy though I still need to don the heavy tights and wool coat.
Follow Me on Bloglovin | Twitter | Facebook | Instagram