This article may contain affiliate links; if you click on a shopping link and make a purchase I may receive a commission. As an Amazon Associate, I earn from qualifying purchases.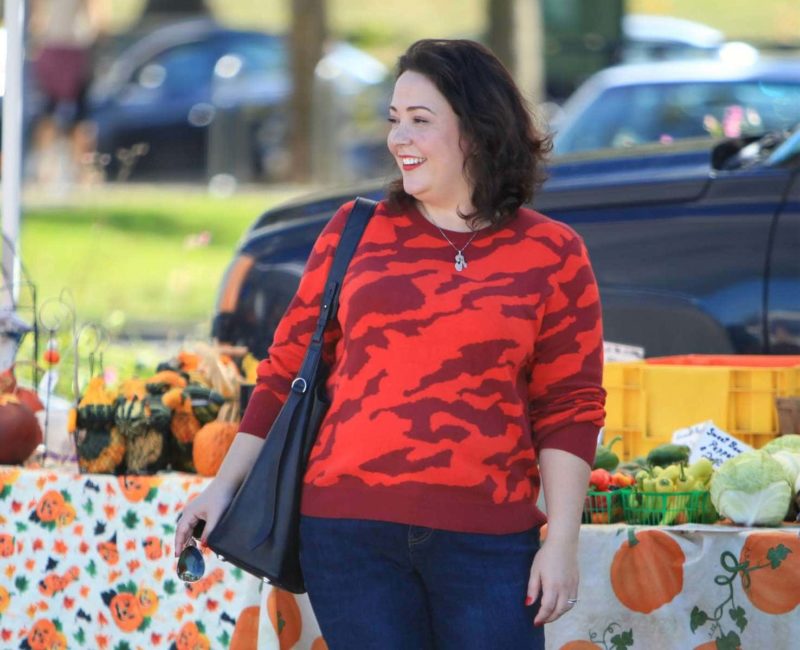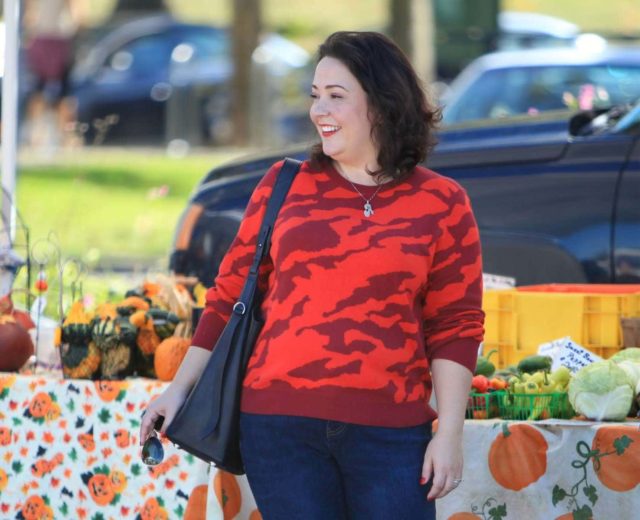 If you attend cabi's The Scoop conference, they have a huge room dedicated to shopping previous seasons of their clothing. The prices are amazing and you can find some real gems you may have missed out when they were in stock. I saw this sweater and HAD to have it. I loved the subtle camo pattern and saw how it would be great for work with trousers or a pencil skirt, or dressed down for the weekend with jeans and boots. I didn't think about the sweater when I ordered my Rothy's flats, but realized when they arrived that the two have a very similar pattern. While not exactly the same, I think it's fun to wear them together.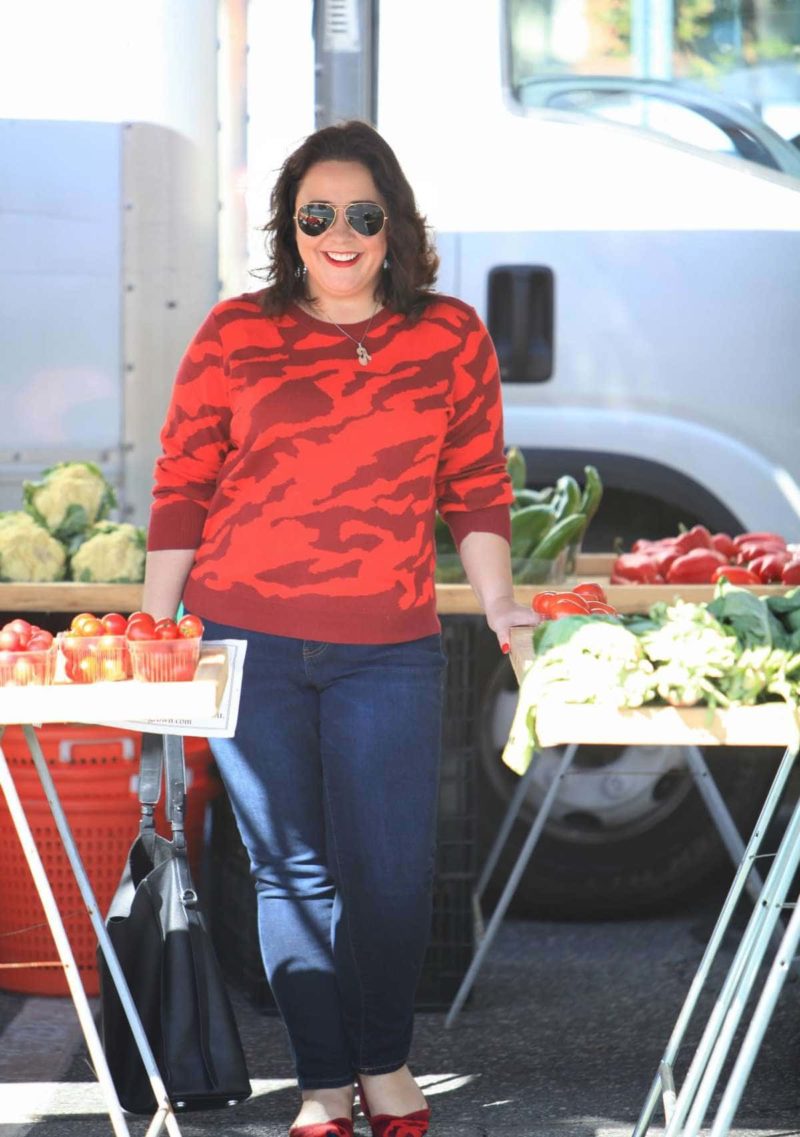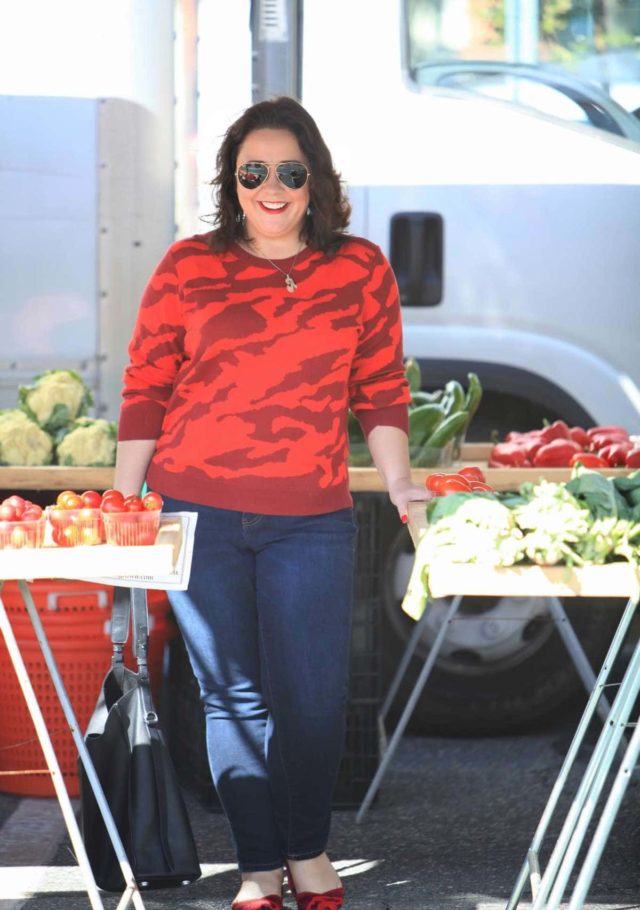 Sweater: cabi (XL) | Jeans: Jag Jeans (16P) | Shoes: Rothy's | Bag: ALLSAINTS | Necklace: Etsy | Sunglasses: Ray-Ban | Lipstick: L'Oreal in Eva's Red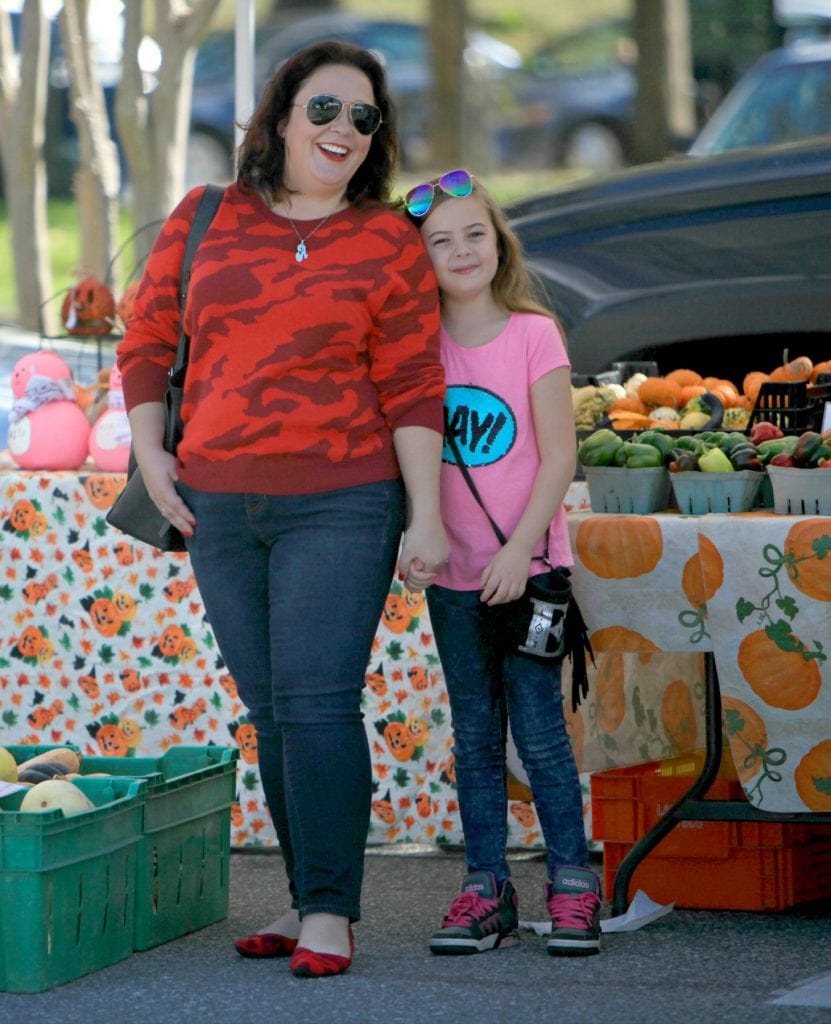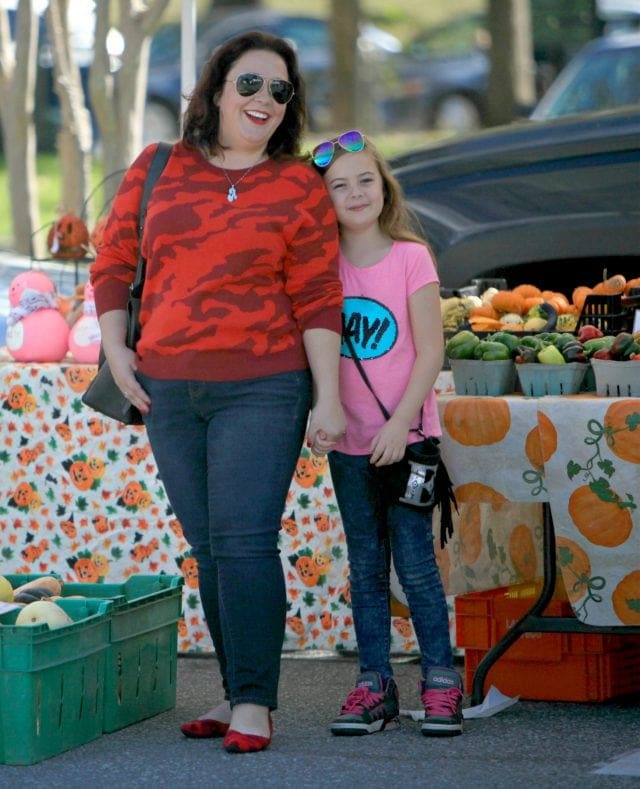 This was the first weekend in a long time when we had no plans. Saturday we spent at home catching up on cleaning, laundry, and yes some sleep. Sunday we hit the Greenbelt Farmers Market for the week's meals and to grab lunch. In its 10th year, the Greenbelt Farmers Market prides itself on choosing vendors that only sell regional products and have ethical practices. Along with produce you can find meats, bread and pastries, pickles, canned goods, soaps, wine, coffee, and several vendors where you can get a delicious brunch or lunch to enjoy on the hill that overlooks the market. We often get a crepe with a cup of Zeke's coffee and catch up with neighbors and friends while the kids play.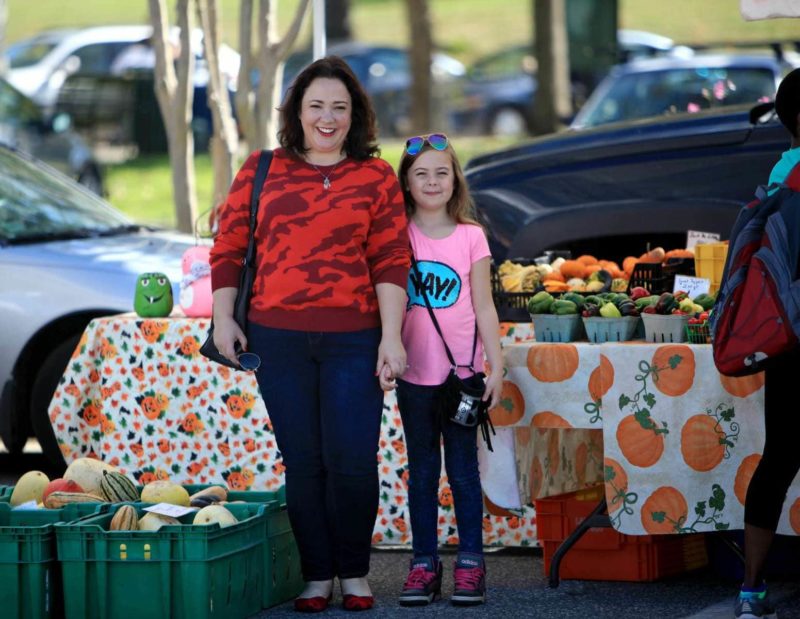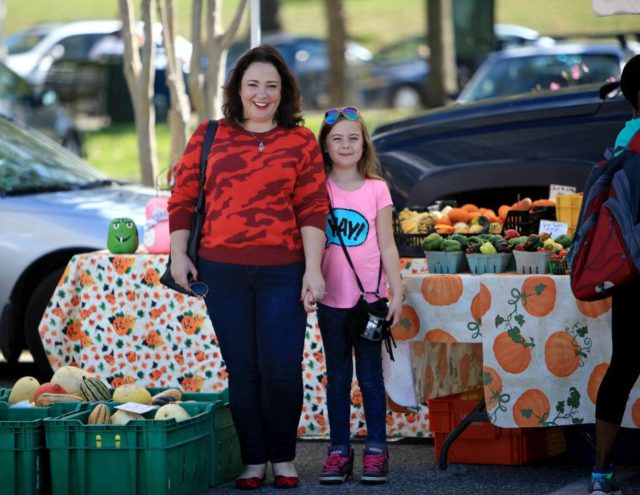 The weather Sunday was gorgeous, and the type where no one really knew what to wear. In the crowd at the farmers market individuals in lightweight parkas were chatting with friends in shorts and flip flops. This sweater isn't too heavy, I pushed up the sleeves and was comfortable even in direct sun. The jeans are super stretchy (as are the shoes) so it was a good outfit for lounging in the grass. This bag was one of my best purchases this year – I've shoved it under airplane seats, stuffed it to the gills with work stuff, and even take it shopping to the farmers market to tuck in small purchases.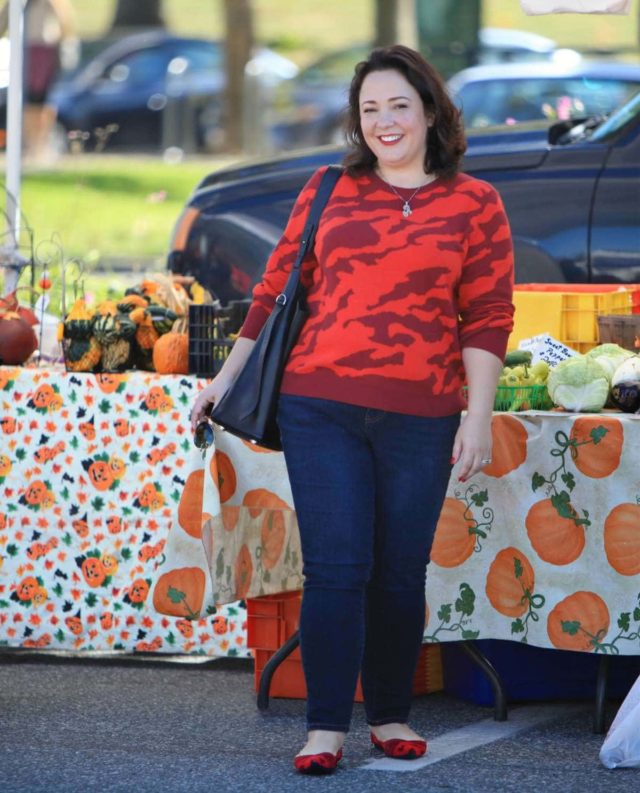 This is not the first time I've worn this combination of a look, and I know it won't be the last. I used to shy away from prints thinking they're too memorable to be versatile, but now I see them as a way to transform an outfit of otherwise ordinary basics into an true ensemble.