This article may contain affiliate links; if you click on a shopping link and make a purchase I may receive a commission. As an Amazon Associate, I earn from qualifying purchases. 
In my last post about DUO boots, I discussed my previous experiences with this company that offers wide calf boots in sizes up to 50 centimeters in diameter. I mentioned how DUO Boots chatted with me via email offering their suggestions on the best boots to fit my need (a low-heel tall black boot with classic styling that could work over skinny jeans as well as with dresses and skirts), and my body (petite, wide calves as well as large shins and ankles). DUO suggested the Catalonia, a classic riding-style boot that is known for being generous in the ankle. With DUO Boot's free international shipping I decided to get myself a pair.
The boots were backordered, but DUO let me know that before I even placed my order. They kept me posted via email on their status and arrived two days before I expected them. I had them delivered to my office so I would ensure a person would be there to sign for them (DUO is based out of the UK and you need a signature for delivery).
I got them… and they didn't fit. While I ordered a size 39 UK/8US (same size as my Bern boots and most of the shoes in my closet), my feet were positively swimming in them. I also went down a few centimeters from my Bern boots because I knew they stretched, and well I went down too far – could hardly zip the left boot. I emailed DUO asking what I could do – the last time I had to exchange with them I had to pay $40, deal with customs at the post office, and it wasn't worth the hassle.
Well DUO has updated their return policy – they sent me a link to fill out a return. My card was charged $20, I repackaged the boots in the heavy shipping bag they came in, and DHL came to my office and did the rest. While the $20 return fee sucks, it's not that dramatic compared to so many other US-based online retailers in return for international shipping, front-door service, and stellar customer service.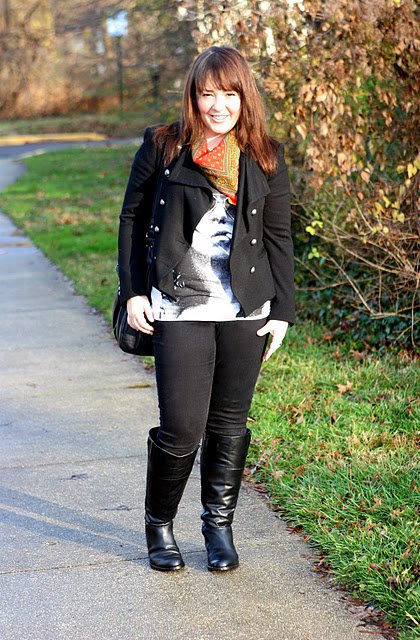 And in less than two weeks my new boots arrived. This time, they fit great. The only thing was the boots did a weird pirate-sort of thing at the top (see above). This happens because my calf is so much wider than my knee, and I am on the short side. I had noticed this in the original pair, and before exchanging researched to see if a cobbler could actually taper the boot to not bow out so much. They could, and so I took my new Catalonia boots to my cobbler.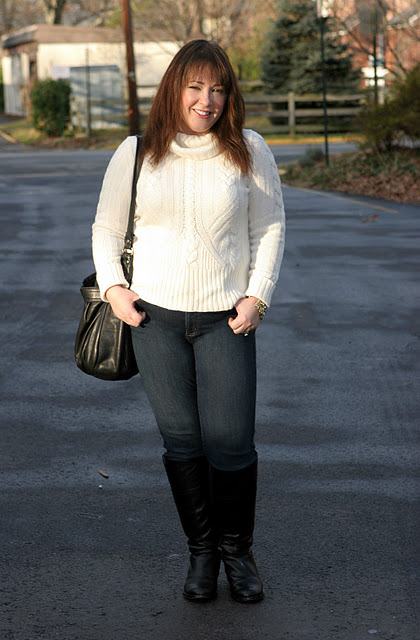 My cobbler refused to taper the boot shaft, saying it would ruin the boot. "Legs don't curve that way." The thing is, my legs curve that way. So I went to another cobbler who didn't bat an eye at my request, asked me to put on the boots, even suggested I put them over my jeans to ensure there's room for that, got on his knees and measured. The Catalonia has a back seam so the alteration is virtually invisible.  Two weeks and $45 later I had boots that curved with me (see above). Was so impressed with the price and ease, I am taking an old pair of "pirate boots" in to be cleaned up and tapered.
And now the review of the actual boots:
The DUO Catalonia is a pretty classic-styled riding boot with a low heel, rounted toe, and pull tabs at the top of the shaft. I don't believe my pictures do the leather justice for it is very soft and supple – the boots look expensive. There isn't a single bit of blatant hardware on them which I love – the zippers and pulls are black, the elastic gussets are black, the wood heel is stained black.
DUO rarely shows a photo the inner view of their boots, because that is where they hide the zipper and gussets. Like my Duo Bern boots, the Catalonia has a sturdy metal zipper and two horizontal gussets 6.5" long; these gussets will stretch with the leg so you don't always have a bit gap of elastic showing (see above).
The foot itself runs HUGE – I am a 7.5 wide or 8 medium and I was swimming in an 8. Even with a size smaller, my foot still has a lot of room and I can comfortably wear really thick socks. The ankle area will slouch on many – this is not a stiff leather boot and it is roomy in the ankle – this is not a boot for someone who wants a sleek, fitted style. The boot is unlined, but the leather inside is soft and brushed. DUO boots aren't known for their cushy insole, but I just buy a pair from Target to make them more wearable all day.
The boot is tall – if I was a half inch shorter they would probably dig into the back of my knee when walking or sitting. Do keep this in mind if you are petite (I am 5'3" and find most petite pants to be a hair short if not in complete flats).
I have worn these boots a LOT in the past week – almost every day. They are very comfortable, and look great slipped over jeans and leggings. I also wore them with my gray White House Black Market dress and it looked cute; you can also see here when I wore them with a pencil skirt. The leather has stretched slightly – just enough that they have molded to my leg and foot. They cost me $250, a price I find extremely reasonable for such quality, style, and fit.
DUO Boots is known around the blogosphere for making wide calf boots, but they make boots of any size – if you have very narrow calves this is also a great place to shop. Before dropping dough, I recommend you contact them by email – they reply usually within 48 hours and can give you specific advice on boots to ensure you get a style that will fit you best. And for those in the US who were turned off by the old shipping and return policy – consider giving DUO another try, you'll be pretty pleased with the change.
Note: I did not receive any compensation from DUO for this post; DUO didn't know I was writing this nor do I even think they knew I was a blogger when I placed my order.
Follow Me | Twitter | Facebook