This article may contain affiliate links; if you click on a shopping link and make a purchase I may receive a commission. As an Amazon Associate, I earn from qualifying purchases.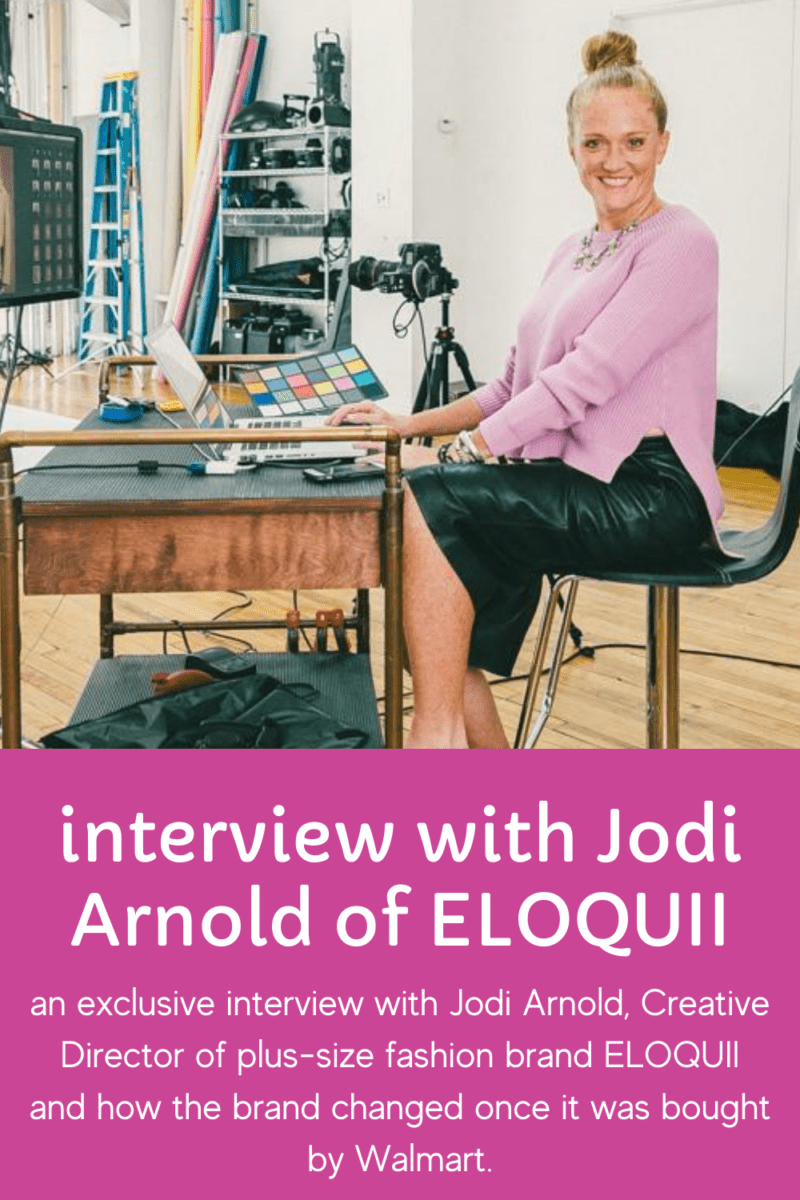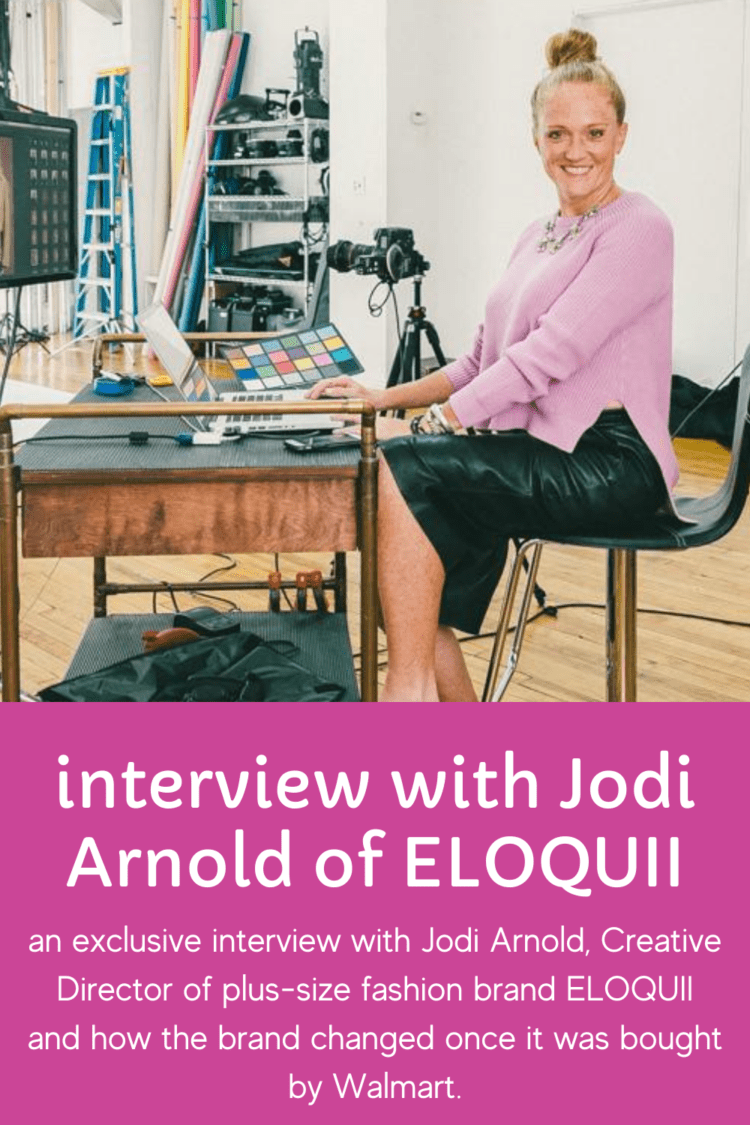 News broke that plus-size fashion retailer ELOQUII was purchased by Walmart. This was a business move that confused and concerned many in the plus size community. How would this merger affect the future of ELOQUII? Would Walmart affect the business practices, employees, and clothing quality of ELOQUII? I have partnered with ELOQUII for a long while, receiving free merchandise from the brand as well as being paid to promote them on the blog and for in-person events at their local store. I had a chance to interview Jodi Arnold, Creative Director of ELOQUII, and asked her this and other questions I had about the ELOQUII/Walmart partnership.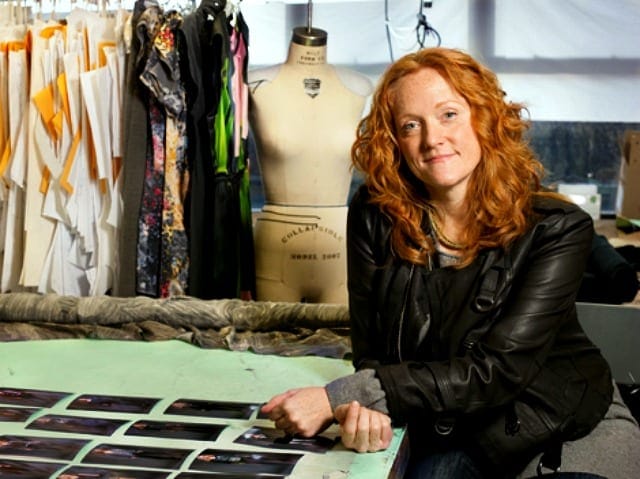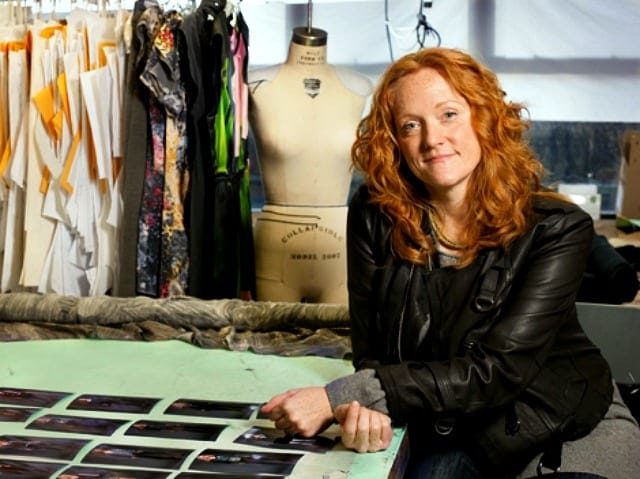 Interview with Jodi Arnold, ELOQUII Creative Director
Wardrobe Oxygen: What brought ELOQUII to the decision to sell to Walmart?
Jodi Arnold: We are so proud of what we've been able to achieve in the past 4+ years but every single day there were limits to what we could do because we just didn't have the resources to fully be the fashion company we wanted to be. Simply put, with Walmart's scale, we'll be able to do more and grow our business. And that means more resources can go towards fashion and serving our customers. Side note, many customers might not know that (as of last Monday) we were a venture-backed business. So that means we needed investors' money to re-start and run "ELOQUII 2.0". Investors require a return on their investment so we always knew we'd need to find a buyer at some point. It was just a matter of time, who and why.
WO2: Why Walmart and not another company?
JA: Walmart wants us to keep doing what we are doing—and more of it. We liked that they respected what we believe makes us different and unique, and only wants us to push ourselves further. Throughout this process, it became clear that they trust and believe in what we are doing. So why Walmart? That trust along with the opportunity to build our brand and be a part of their innovation.
WO2: Where do you see ELOQUII in a year thanks to this business decision? How about five years from now?
JA: We need more women to know ELOQUII, to know we have stores. You'd be shocked at how many women don't even know that we exist and that's a problem that we're looking forward to working with Walmart to help address. Everyone at ELOQUII wants to do more for our customer. We want and look forward to actually taking more fashion risks.
WO2: Do you plan to sell ELOQUII in Walmart stores?
JA: We don't have any plans to at this time.
WO2: Will this purchase provide the funding to expand sizing/increase petite and tall offerings?
JA: We want to dress every woman size 14+ and we hope we'll be able to continue to increase offerings like Viola and for women of different heights and shapes. We absolutely know it's a need.
WO2: We have seen companies like SPANX and BaubleBar create a lower-priced version of their products for big-box retailers; does ELOQUII have any plans to create a similar product?
JA: We just announced and haven't even closed the deal yet. We don't have any plans for that at this time. How would your readers feel about something like what BaubleBar has done with Target?
WO2: Will ELOQUII operate under your current HR policies or adopt those of Walmart? How will current ELOQUII employees be impacted in terms of wages and benefits?
JA: From my current experience, Walmart has treated our team incredibly fair across the board.
WO2: What is ELOQUII's mission and vision as a company? How does aligning with a company like Walmart advance your mission?
JA: We believe in the transformational power of fashion and seek to unlock it one customer at a time. With Walmart's help, we can reach more women and truly move fashion beyond a size 12.
WO2: How will your quality and sourced material standards be assimilated/changed as part of the Walmart portfolio?
JA: No changes to our manufacturing. We will continue to use the manufacturing partners we have now. We hope that as we grow and have more resources behind us it will help us with better sourcing and even better quality in the future.
WO2: Will Walmart have any say in the creative direction of ELOQUII?
JA: No. I am and remain Creative Director with my same talented design team.
WO2: What changes will the end consumer see as a result of this purchase?
JA: A lot of the work will be behind the scenes but we hope she'll get a more seamless, smooth brand experience with us. Think better site experience, more customer service, more stores, those sort of things. And we also hope to take advantage of cost savings through Walmart's shipping rates.
WO2: Where are your clothes currently manufactured? Will this change and how?
JA: No changes to our manufacturing.
WO2: Will there be any executive/corporate changes to ELOQUII with this purchase?
JA: Same team—including me.
WO2: Anything else you'd like to share regarding Walmart purchasing ELOQUII?
JA: I'll leave you with this. There are things I didn't know about Walmart until I got to know them. You and your readers may also be surprised, especially when you learn how much they champion women and give back.
At ELOQUII 70% of our senior leadership is female and 40% of our Board of Directors were female. That probably doesn't surprise you. But did you know that 55% of Walmart's US workforce is female? That they outpace the current S&P 500 with female representation at the corporate officer level? And that last year, they promoted more than 230,000 associates to jobs of greater responsibility and higher pay—and more than half were women?
I assumed that they had corporate giving programs. But I never knew how much they gave back. Their total cash and in-kind donations totaled over $1.5 Billion last year—that's more than $1.5B going to communities. And since 2014, they've donated 2.5 billion pounds of food to charities and food banks.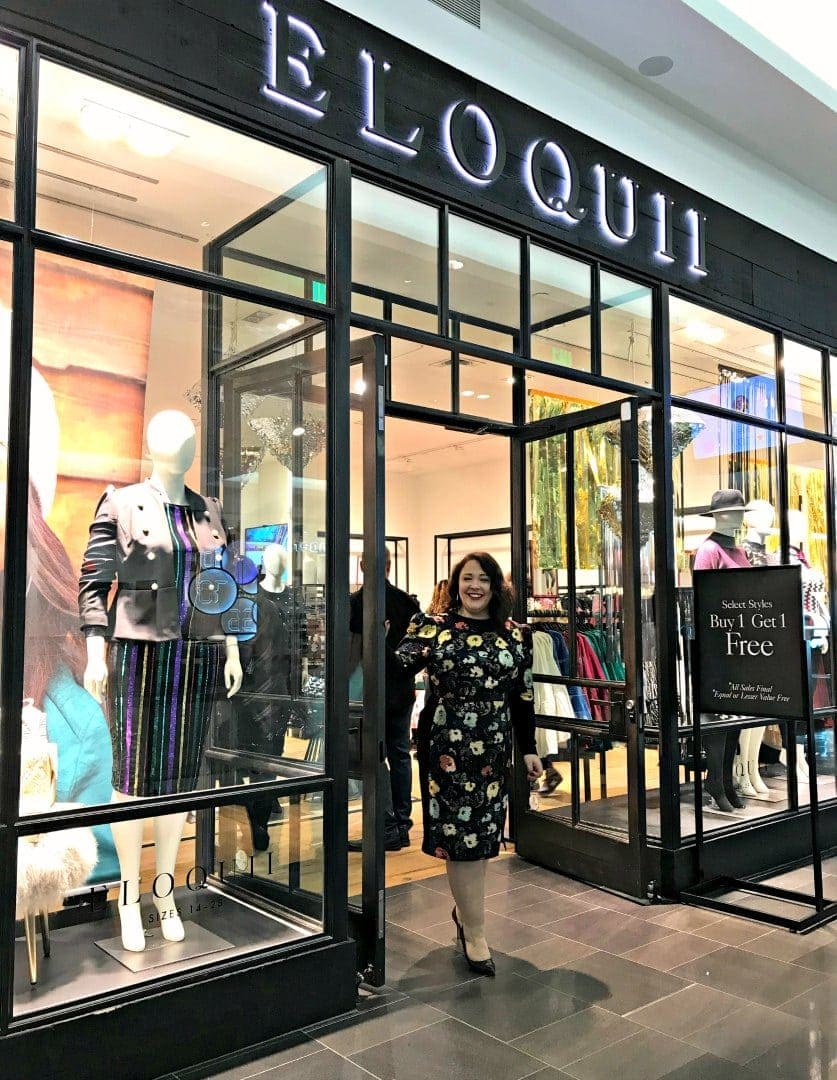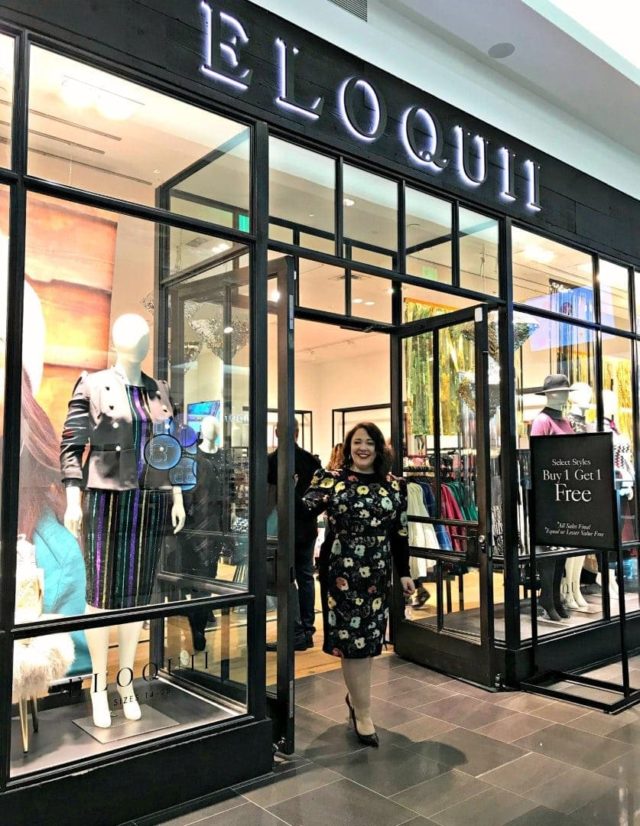 Wardrobe Oxygen and ELOQUII
Last week I shared that I would no longer be able to promote ELOQUII since they were purchased by Walmart. I don't agree with Walmart's business practices and how they treat their employees. ELOQUII reached out to me when they heard my feelings about becoming part of Walmart. I gotta say, that impressed me big time as I am not what you would call a "big time" blogger. ELOQUII has always been a company who listens, who cares, and has been one of my favorite brands to partner with over the years. I've seen them grow and change to better serve the plus size community and have gotten to know many of the people behind the scenes, some who have become friends. I will never forget when I asked one of their designers if they plan to carry 12 again and she said no. Size 12 is prevalent in the mall, it's easier to find. ELOQUII is not about making everyone happy, it's about bringing fun and fab fashion to a community who deserves it but can't find it everywhere. And while we'd love to think our purchases during their sales and splurges on a single dress will bring them success, brands need a lot more than that to keep up with demand and get to the next level. So this merger with Walmart? I get it though I don't like it. This is a way to achieve their goals without losing creative control.
We as consumers have choices to make every day. Does a brand match our beliefs? What do we care about most? Do they care about the environment? For women? Do they support a politician who is trying to take away what is important to us? Where are their products made, and how are those making the products being treated? I believe in voting with my wallet, and I hope you do too.
ELOQUII was originally a spin-off from The Limited, a company I worked for many years ago. I saw how they treated their employees, knew how they got their merchandise, and it wasn't stellar. They gave up on ELOQUII, but ELOQUII wasn't ready to give up on itself. ELOQUII 2.0 is the brand you know, Jodi and her team are a group of people with a passion for fashion who went off on their own and grew an amazing fashion brand out of virtually nothing. And to continue doing what they were doing they required funding.
I infuse my beliefs into my business, but even as my business grows I need to reassess my stance. My top priority is to help women. Through this blog I have come to understand what a privileged bubble I live in, I learn more and as my audience grows, I look for ways to make fashion more accessible to a greater variety of women. I do not and will not support Walmart. You will not see me advertising or suggesting products purchased directly at Walmart. But I will feature ELOQUII on occasion as a style option. Plus size women have limited options to achieve their personal style. ELOQUII has filled a very large hole in plus size fashion, and ELOQUII believes this merger will help them dress even more women. I look forward to ELOQUII making a positive impact on their parent company.