This article may contain affiliate links; if you click on a shopping link and make a purchase I may receive a commission. As an Amazon Associate, I earn from qualifying purchases.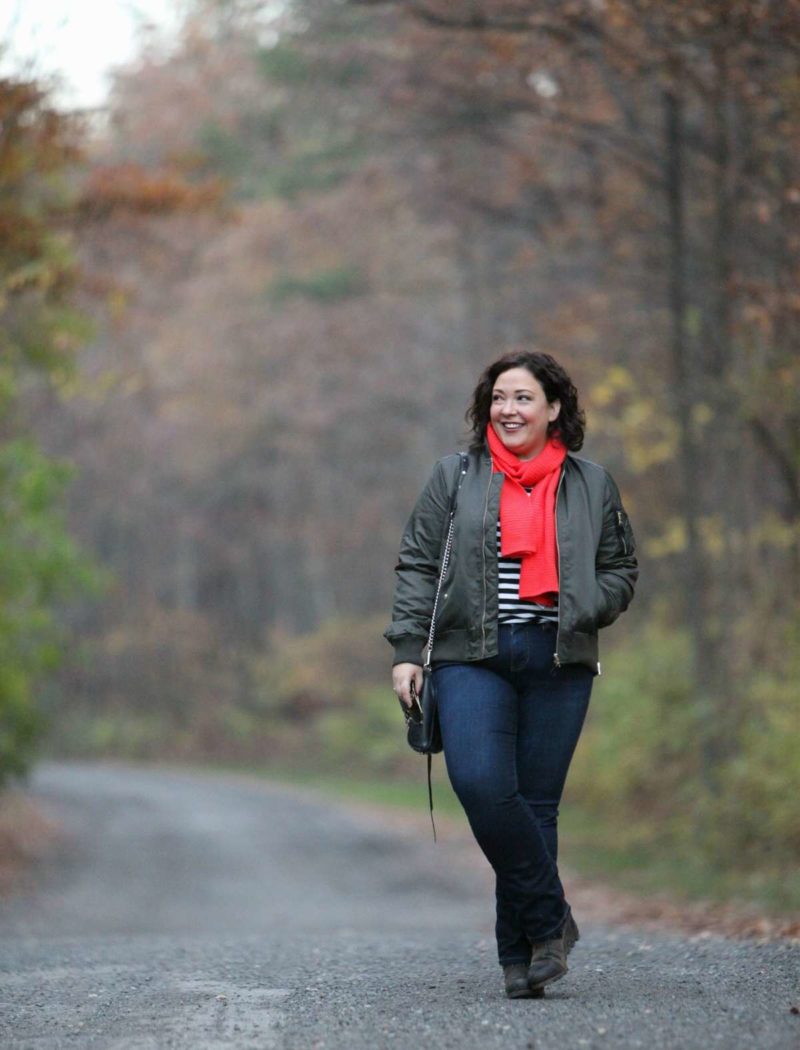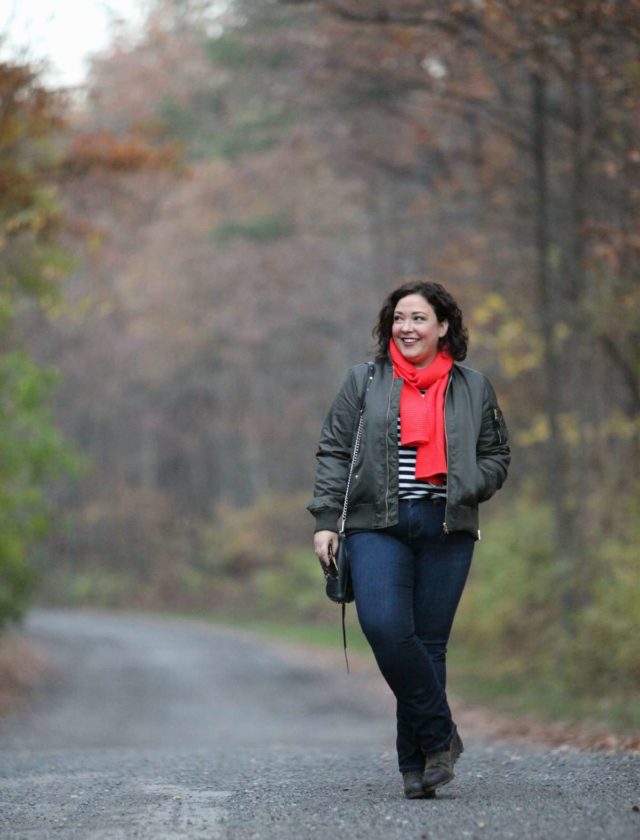 jacket | scarf | tee | jeans | boots | bag | sunglasses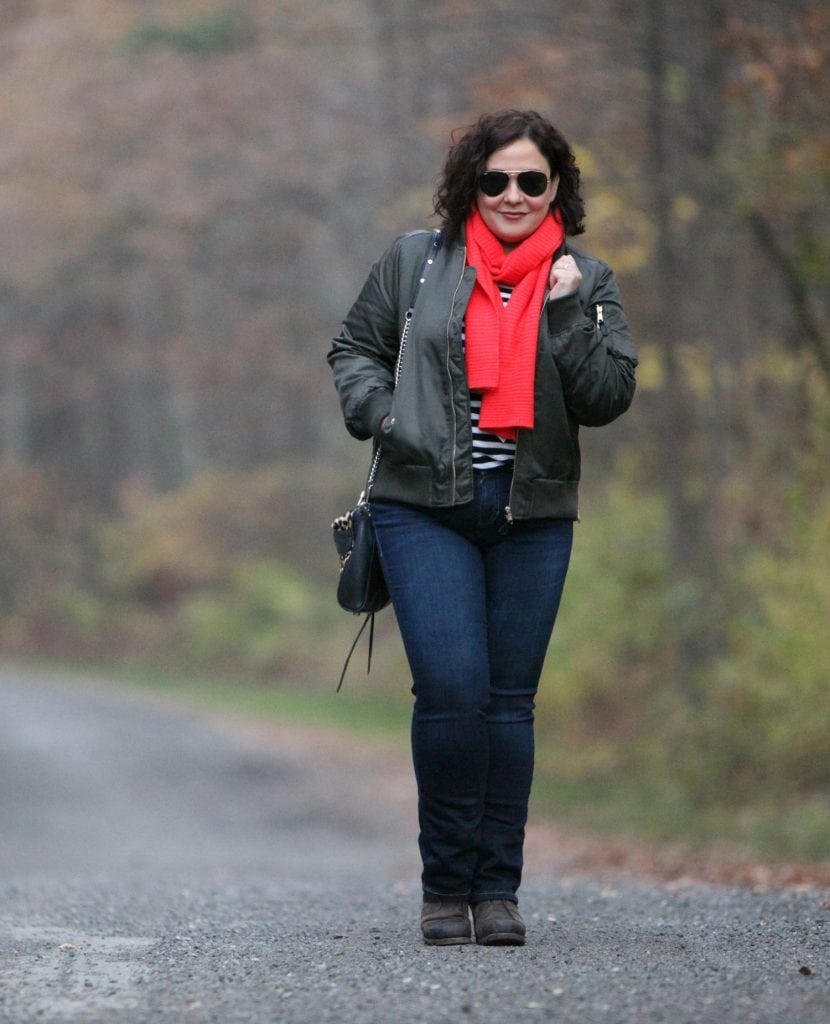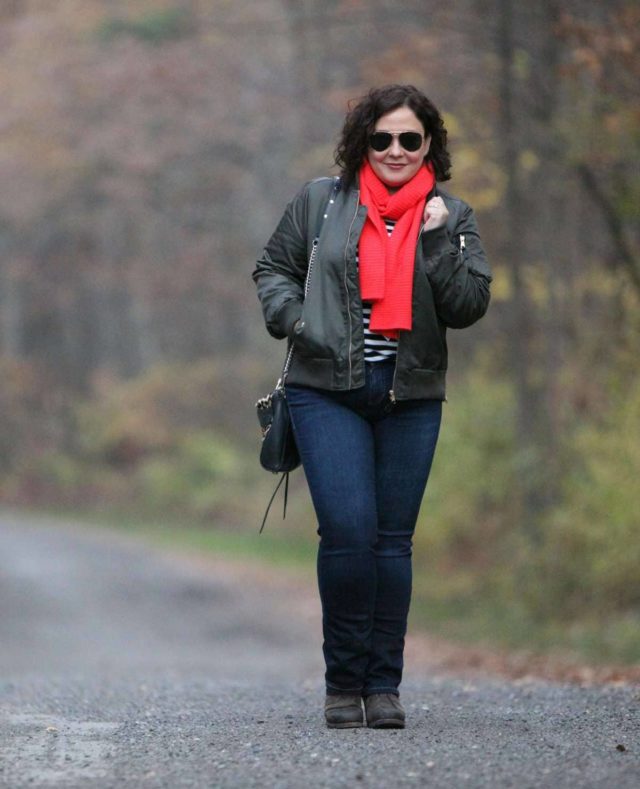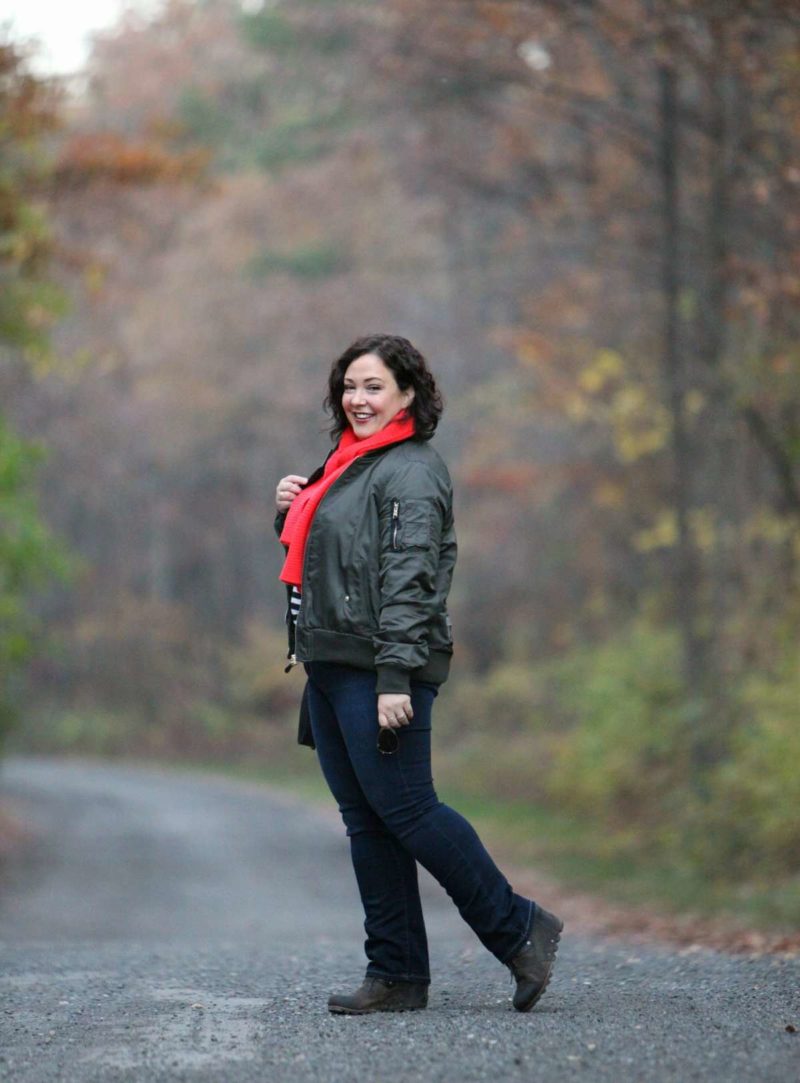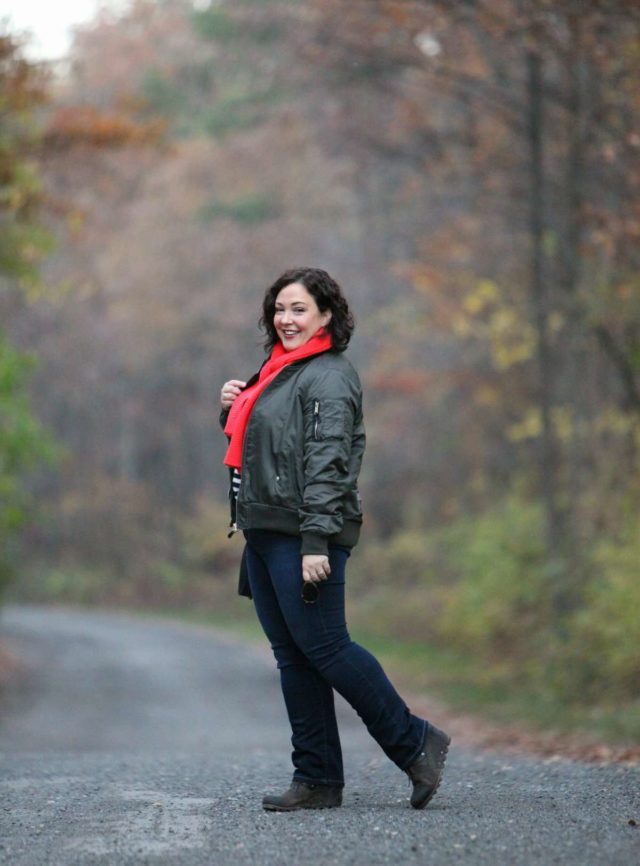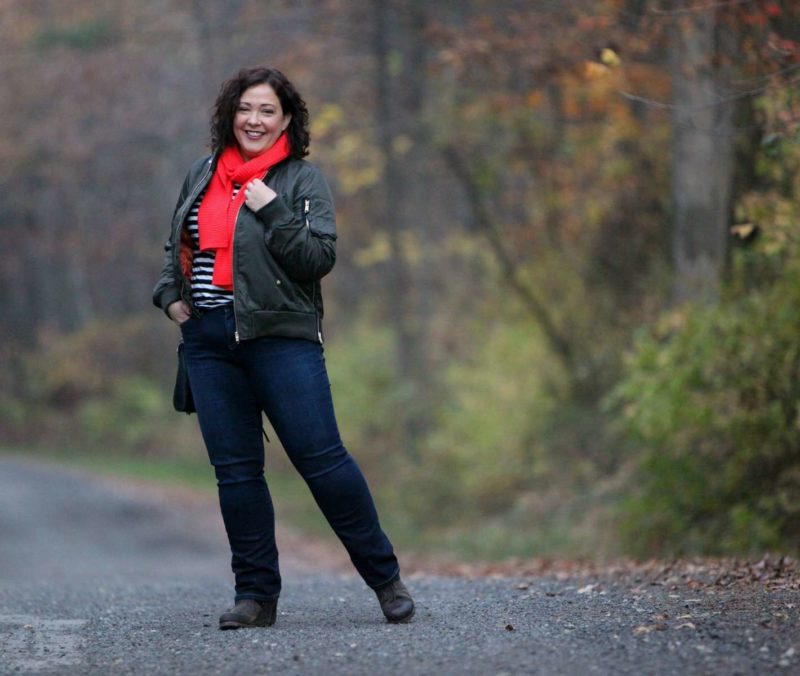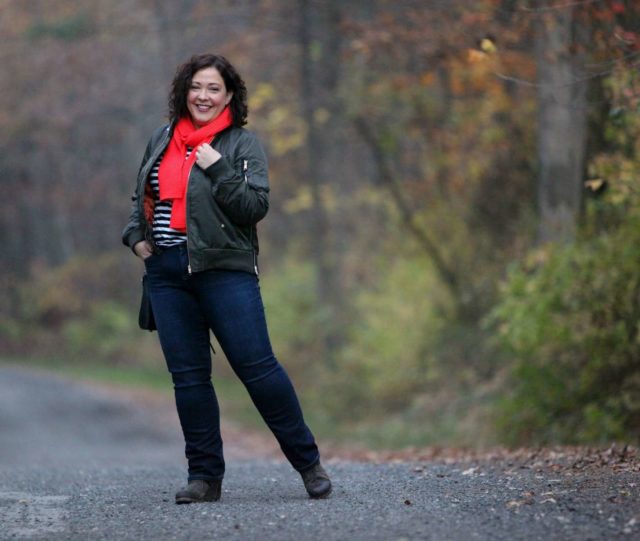 Jacket: Steve Madden (XL) | Scarf: Halogen | Tee: J. Crew | Jeans: c/0 JAG Jeans (14P) | Boots: Joan of Arctic c/o Sorel | Bag: Rebecca Minkoff (similar) | Sunglasses: Ray-Ban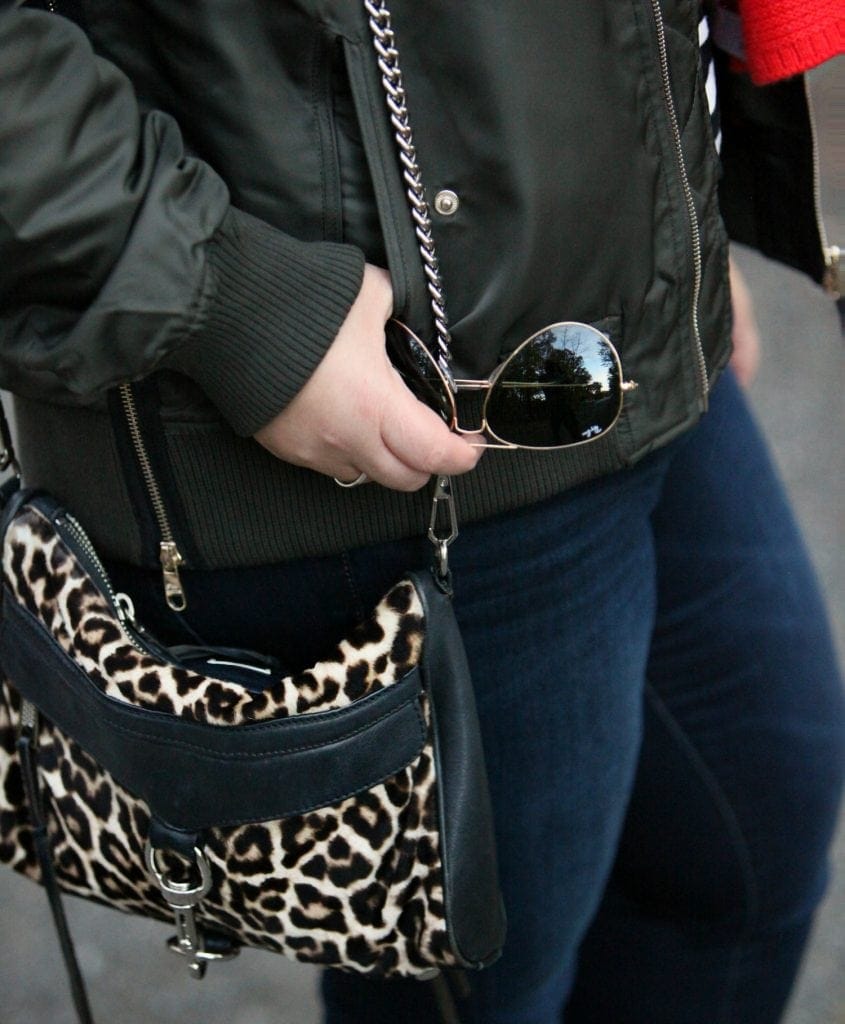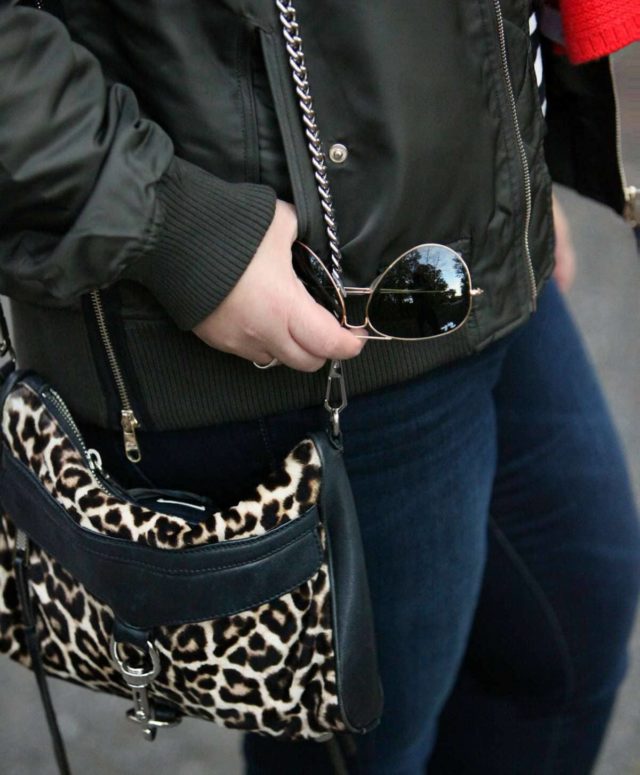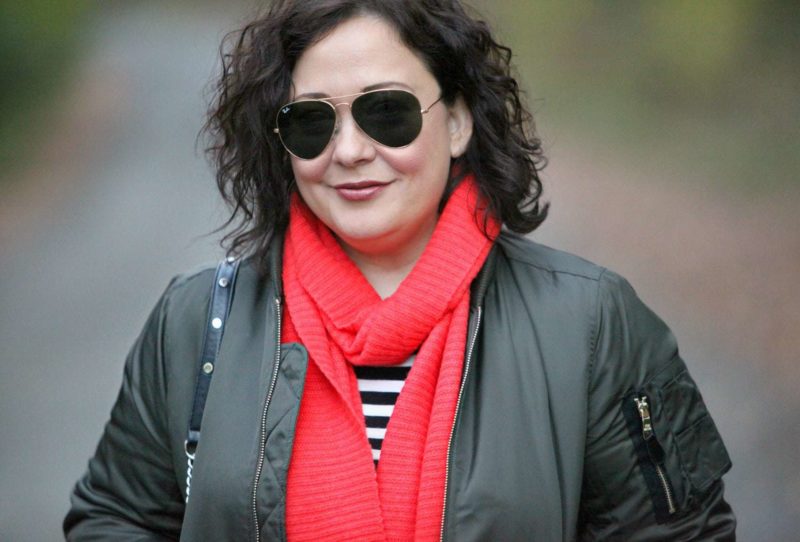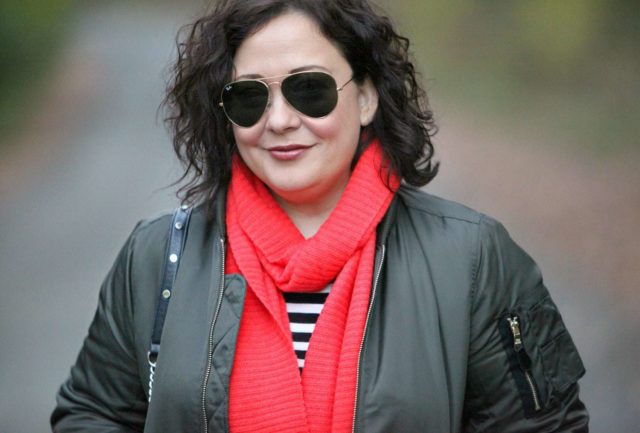 The bomber jacket is another hot trend, one that started a year or so ago but really hit its stride this fall.  I swore I wouldn't succumb to this trend but it eventually grew on me and I saw how it is a trend that really works with my personal style.  Um hello, I wear aviator sunglasses almost daily, it's a natural!  I've tried a lot of bombers over the year, and they've all been fails.  I took a chance with this one from Steve Madden, a brand I've never worn above the ankle and likely haven't owned since the early oughts, and found my bomber jacket perfection.  It has some style with the gold zippers, but is classic enough that I won't look like a fashion victim when I pull it out a year from now.
I received these boots from Sorel two years ago and I never would have thought how much I would end up wearing them.  In fact, when I got them I had the hardest time figuring out how to style them and regretted agreeing to the sponsored post.  But cold weather hit and after my terrible slip on ice the previous winter, I was all about really grippy stable shoes. On New Year's Eve I wore a black off the shoulder maxi dress to a party… and these boots underneath!  No one had a clue and it was so nice to have height and a stable platform as we went outside and did the countdown in the backyard around the fire pit.  They're waterproof but the wedge heel makes them look more stylish than traditional hiking boots.  I loved wearing them when walking to work in the city since they had the height to keep my trousers from dragging in slush, and the grippy heel kept me feeling secure even on the slick marble sidewalks in DC!