This article may contain affiliate links; if you click on a shopping link and make a purchase I may receive a commission. As an Amazon Associate, I earn from qualifying purchases.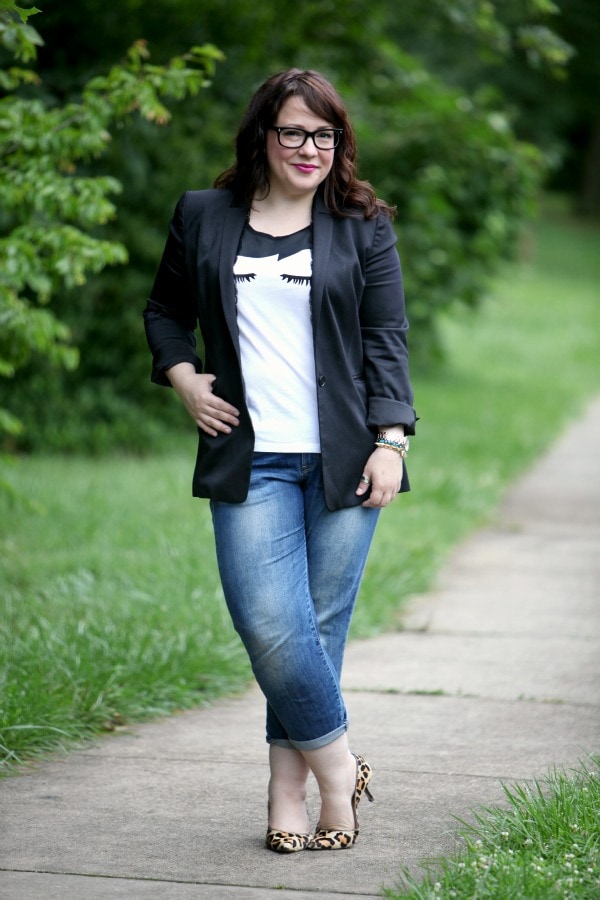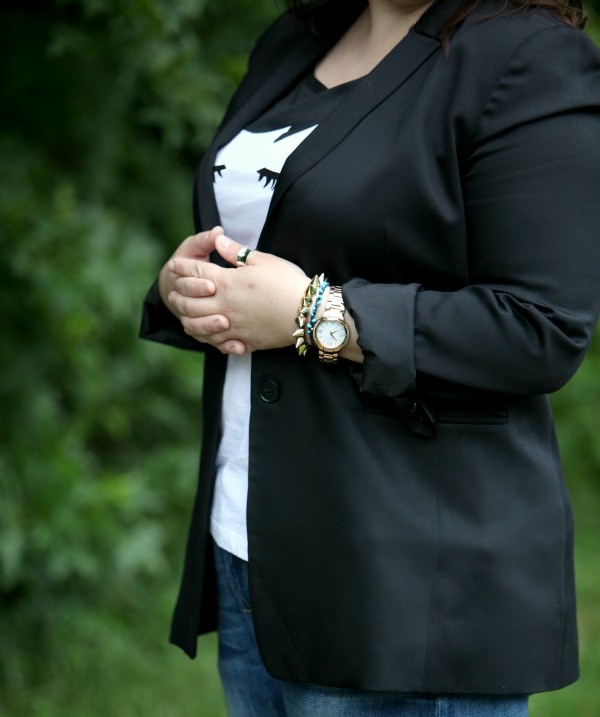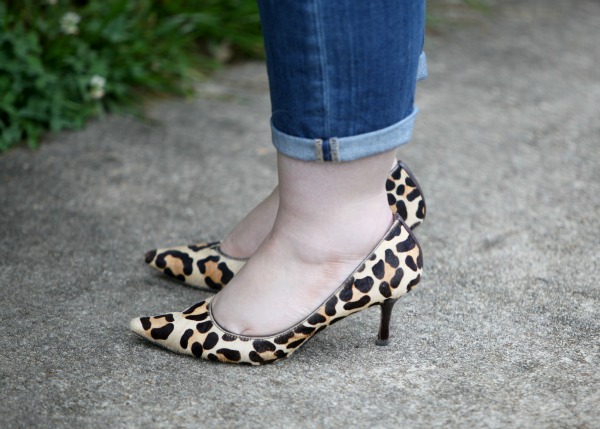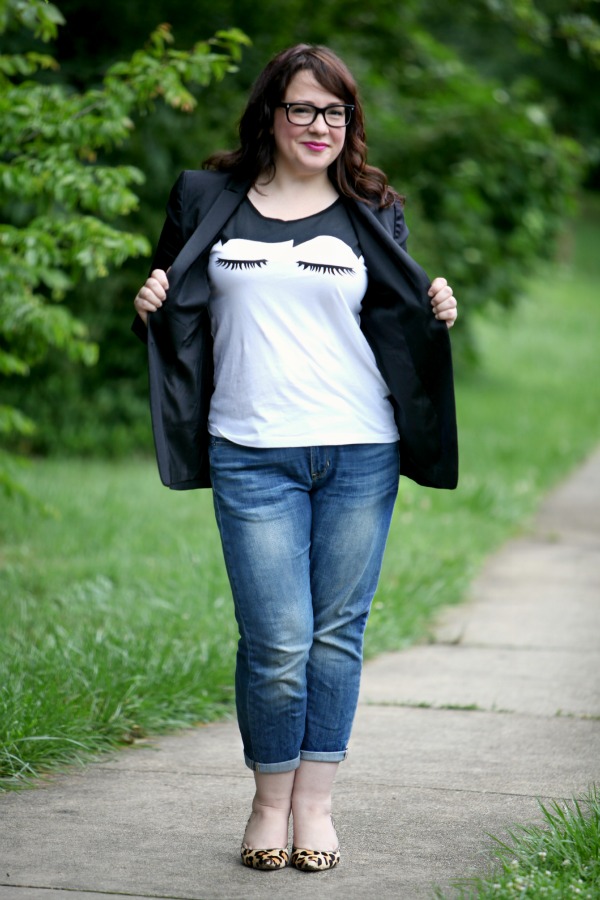 Darn you, Pinterest!  I saw this tee shirt pinned several weeks ago and I just HAD to have it!  I couldn't find it available in the US, so I went to eBay and was able to score one, tags still on it and even shipped in a Uniqlo bag with the receipt.  I'm not one who goes gaga for designer collaborations and it's not like I am some mega Lulu Guinness fan, but I just thought this shirt was too cute.  The sleeves are more like cap sleeves with a cuffed edge, which makes it dressier than your average tee shirt.  I can't wait to wear this shirt come fall with my black leather midi skirt!
And these shoes are my first non-sandal shoes worn for more than 15 minutes since the leg drama.  I was even able to wear them comfortably when walking a few blocks from my favorite parking garage.  Before I hurt my leg, I would purposefully park a few blocks from the office because it's easier to get out of the city, but also because it forces me to walk each day.  I've missed that part of my daily routine and just was able to add it back in this week.  And to finish the week with my favorite low-heeled pumps?  Pretty fantastic!
Follow Me | Twitter | Facebook | Instagram