This article may contain affiliate links; if you click on a shopping link and make a purchase I may receive a commission. As an Amazon Associate, I earn from qualifying purchases.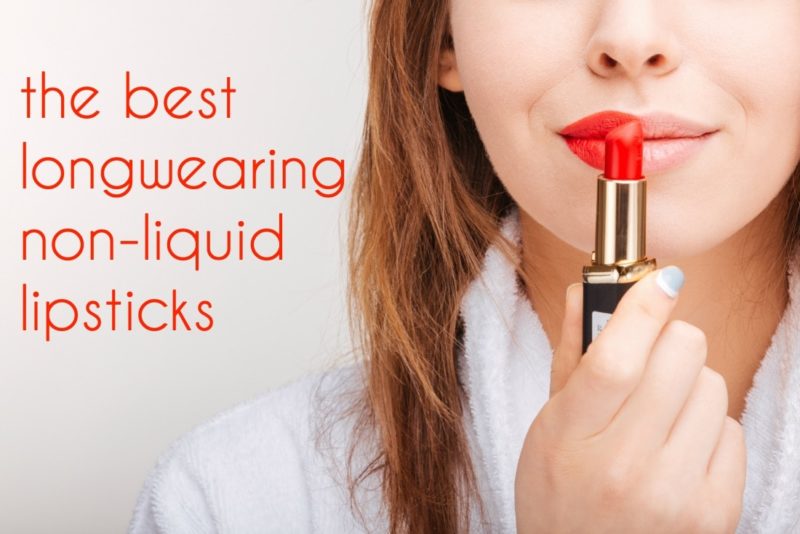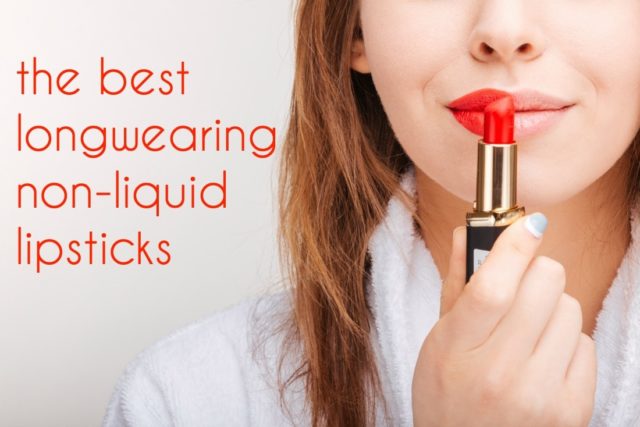 by Debbie Ashpes
I wear lipstick every day to work, but I don't want to have to think about it. I don't want to worry about it getting on my teeth, or wearing off in patches, or coming off after my first cup of coffee (or my third). If I can make it through lunch without touching up, even better. Liquid lipsticks are generally great for this, but over the past year, I've been moving away from the super matte look (and the super drying texture). Here's a round-up of my favorite formulas and shades of non-liquid long wearing lipsticks:
The Best Long-Wearing Non-Liquid Lipsticks
I have a good handful of these pencils. The formula is great. They're matte, but comfortable, and very long-wearing. And that they're basically crayons makes them super easy to apply. My only complaint is that I often forget to sharpen them before I head off for the day and then it becomes difficult to reapply. But that's a pretty small complaint.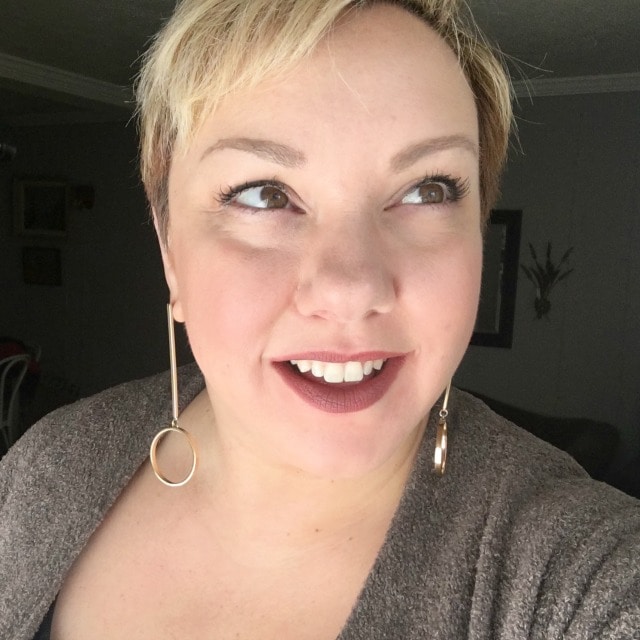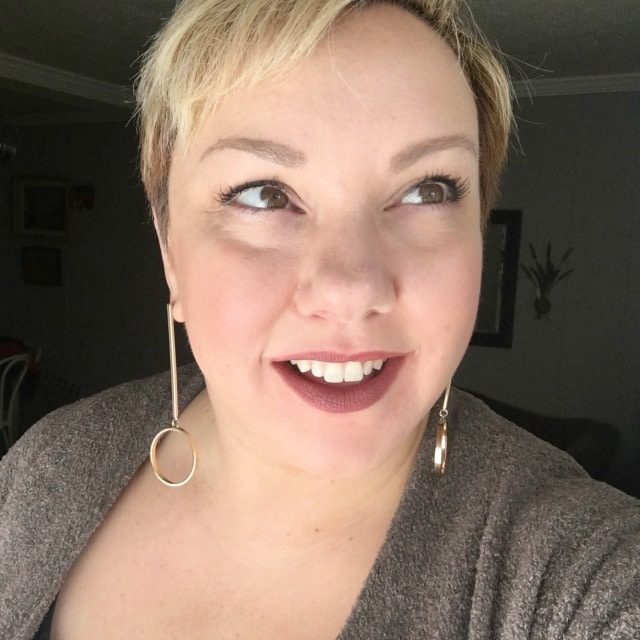 My favorite shades are Cruella and Bahama. Cruella is a bit on the darker side of red, but I don't know if I'd actually call it dark red. It's just dark enough to be very wearable. Bahama is the perfect everyday pinky-brown. It's more brown than pink, and a nice, medium color. If I had to pick just one lipstick to take on a trip, I'd probably go with this stick, and in Bahama, which I am wearing in the photo above.
Sometimes I want the drama of dark lipstick, but red or plum just doesn't feel right. I don't know why it took me so long to figure out that brown was what I was looking for, but it's almost always the answer.
And there are a lot of browns out there, but often they're too dark or too light or too warm. Victoria Beckham did a collab with Estee Lauder last year and her Victoria lipstick was my holy grail. The color was the perfect amount of drama for parties, but not too much for work. The perfect shade of brown in a creamy, but long-lasting formula. But it was limited edition (and also $50!) so I needed to find something else after washing it a month or so ago. Luckily my clothes came out fine, but my lipstick was completely gone.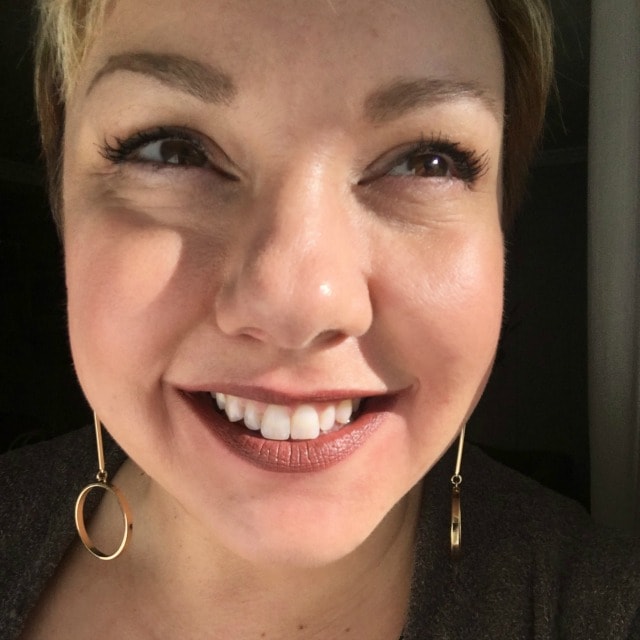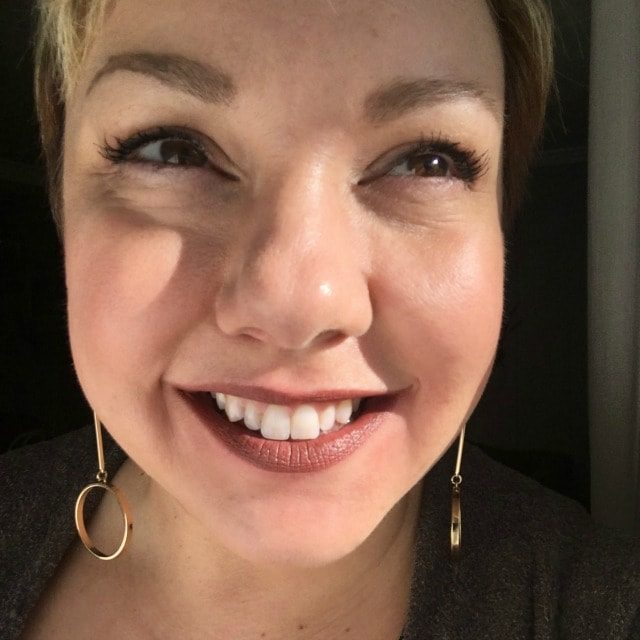 After trying a few duds, I gave this one a shot. I didn't really like the Vice lipsticks when they first came out, but that was because they weren't quite matte enough for me back then, so I figured they'd be perfect now. And it's pretty awesome.
It's a very 90's color – the name is quite apt – and while it's not a complete dupe for Victoria, it's pretty darn close. And a heck of a lot cheaper.
This formula also wears pretty well. It's matte, but not super matte, so it's comfortable to wear. The color lasts through drinking, though after a few hours, it does start to wear off in the middle of my lower lip. Not enough that anyone other than me would notice, but then I have high standards for my lipstick. It does need a bit of dry-down time to set, but nothing excessive. Just wait a minute before taking a sip of water.
Of course, you can't talk about long-lasting lipsticks without mentioning these two classics. I like Russian Red a bit more than Ruby Woo, both for the color and the formula. It's very matte, but not VERY MATTE like Ruby Woo.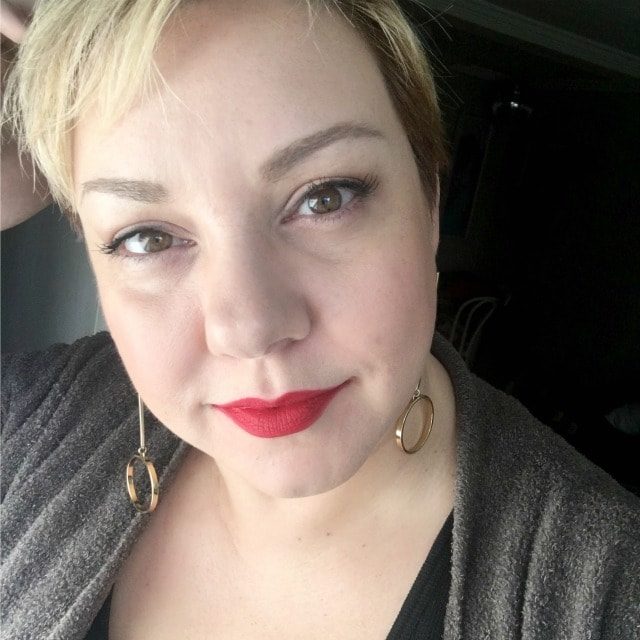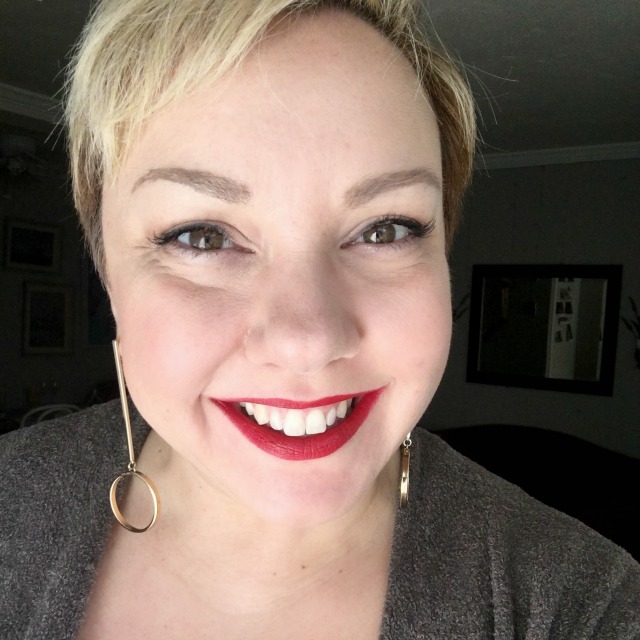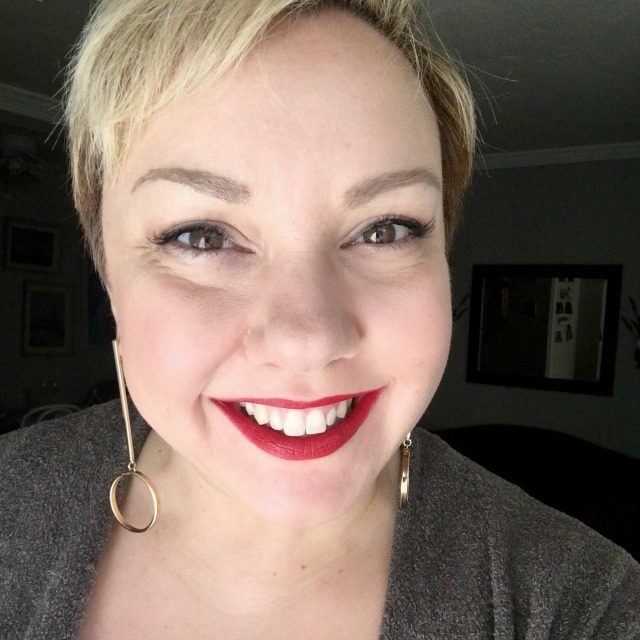 Above in MAC Ruby Woo, and then Russian Red
It took me a while to get used to the feeling of Ruby Woo, and that was when I was wearing liquid lipstick fulltime. But for both, as well as my other MAC lipsticks, I find if I warm up the lipstick a bit first (easiest way is to tuck it into your bra while putting on the rest of your face), it applies a lot better.
I had been trying to find a pink lipstick for a long time without success. Everything was just too pink. Alison had been raving about this shade for at least a year before I decided to try it – and I instantly loved it, too. This definitely reads as pink without being excessively pink. It's a very wearable brownish pink.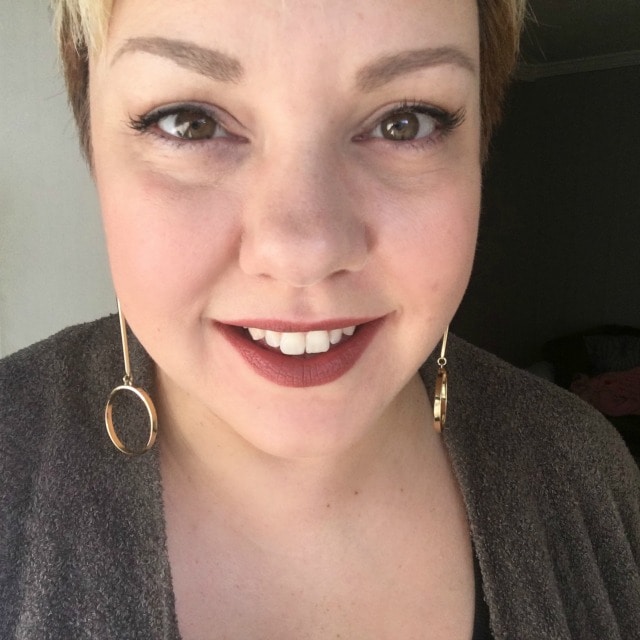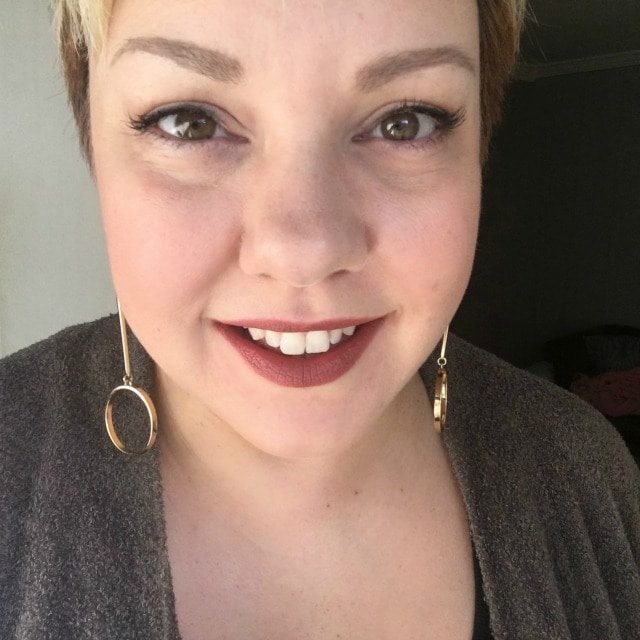 It's matte but never looks or feels dry and goes on smoothly straight from the bullet. I liked the formula so much that I tried other shades in this same line, but none were quite right. It's definitely worth it to go into a store and do some swatching.
This is basically a pigment-heavy gloss, but it does stay on really well considering. I probably should reapply sooner than lunchtime, but it wears off so nicely and the color is close enough to my own lip color that I usually don't bother. This shade is perfect for me and I love how shiny it makes my lips. I wore it all summer and thought I loved it because I was into more coral-y blush, but I'm still loving it now that I lost my tiny bit of tan and am back to wearing pinks and mauves.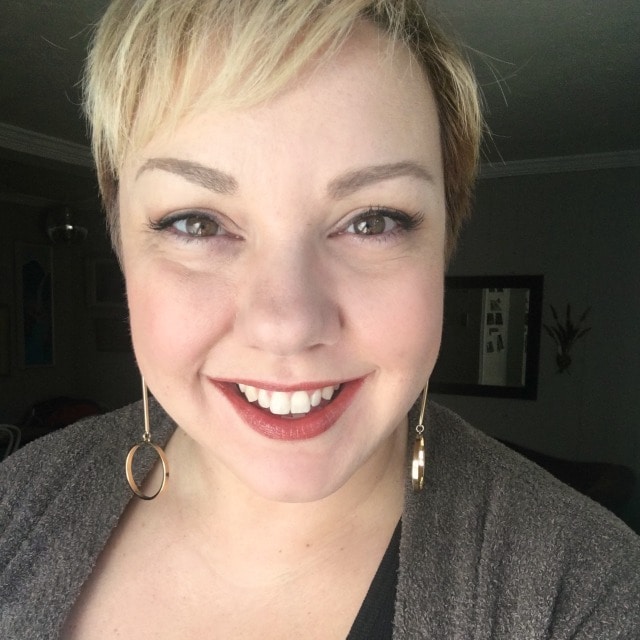 I do have this in 236 Pour Toujours, a more mauve-y shade, and while I really like the color, it's a good deal pinker than my lips, so is more noticeable as it wears off. But the shape of the applicator makes it easy to reapply without a mirror.
I had some specific requirements when looking for a new lip brush. I didn't want anything retractable, no mechanisms that could fail (I've been burned on this before). I wanted an actual lid, so I could throw it in my bag without getting lipstick on everything. And I wanted it to just be a really good brush. This one fits all requirements. It has an extra-long lid that attaches to the bottom, which makes it as long as a regular brush & thus easy to use.
Sometimes I don't want any additional color on my lips, but I still want a little oomph. Something that's kind of in between a lip gloss and Chapstick.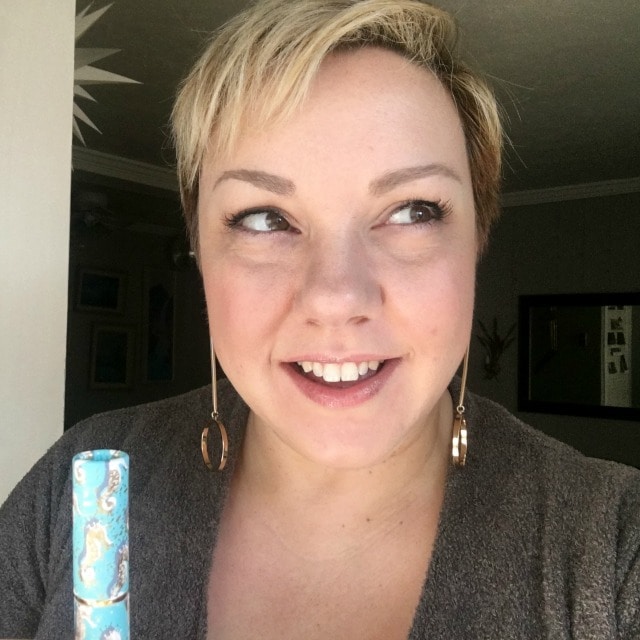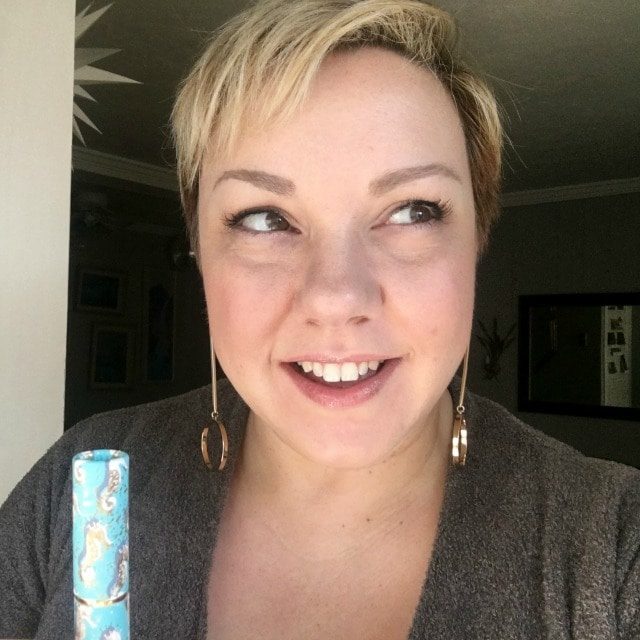 This Tarte glossy balm is perfect. It's hydrating enough to take the place of a lip balm but isn't goopy or as shiny as a gloss. Just adds a nice sheen to my lips. And I really like that there are seahorses on the packaging.
Debbie Ashpes is Alison's little sister, as well as her skincare and makeup guru, concert and travel buddy. She's the adorable blonde baby in the #WO2TBT posts, though her hair darkened as she got older. Follow her on Instagram, @DebbieFaye78, where she is once again an adorable blonde.