This article may contain affiliate links; if you click on a shopping link and make a purchase I may receive a commission. As an Amazon Associate, I earn from qualifying purchases. 
While it's fun to read about the beauty habits of celebrities, I find it most helpful to learn about the beauty habits of women who have lifestyles, ages, or budgets similar to mine. In this series, I've asked amazing women I know to share their beauty routines. These are women from across the country, different ages, lifestyles, professions, and beauty/skincare priorities.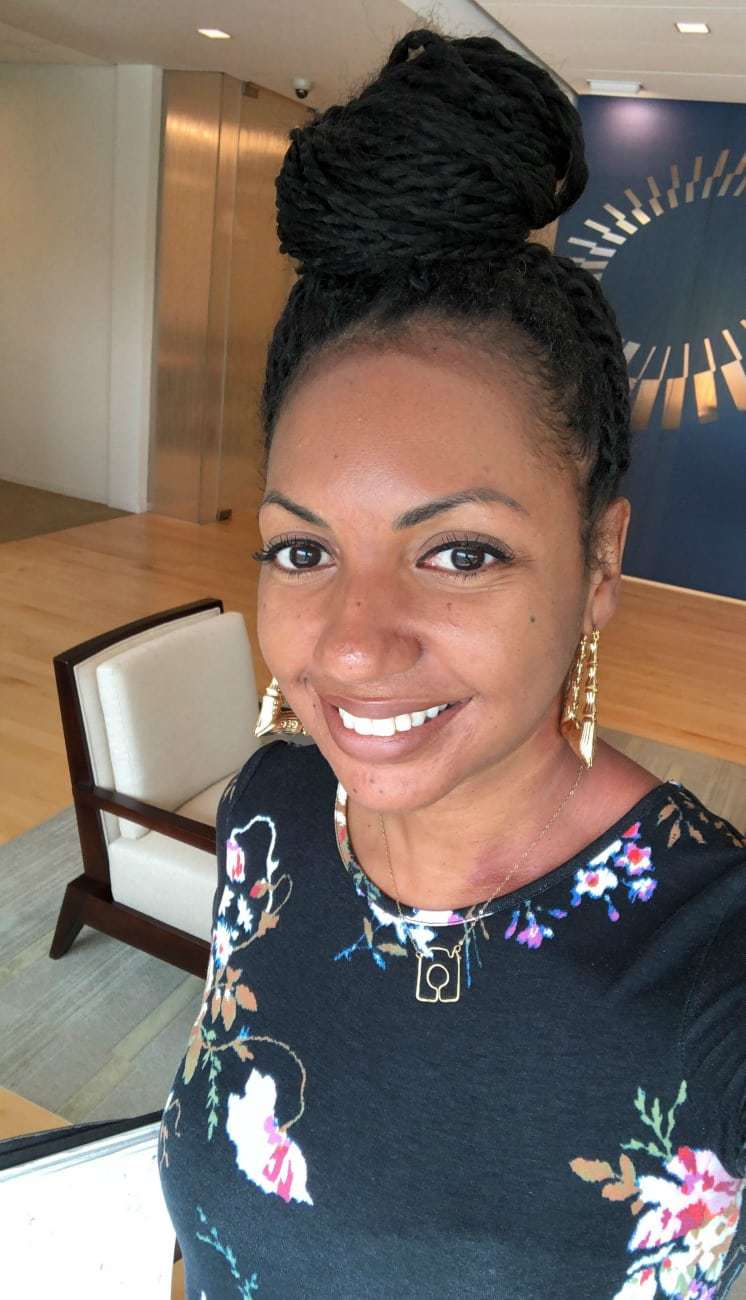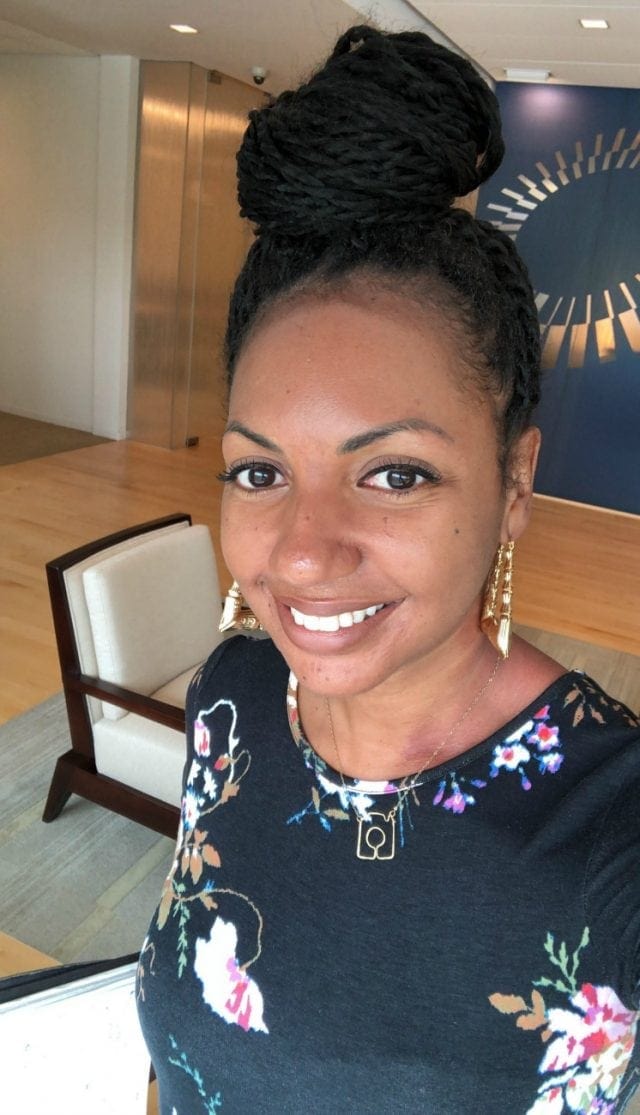 Name: Insana

Age: 40

Location: Silver Spring, Maryland

Profession: writer and photographer
Tell me a bit about your skincare and/or routine.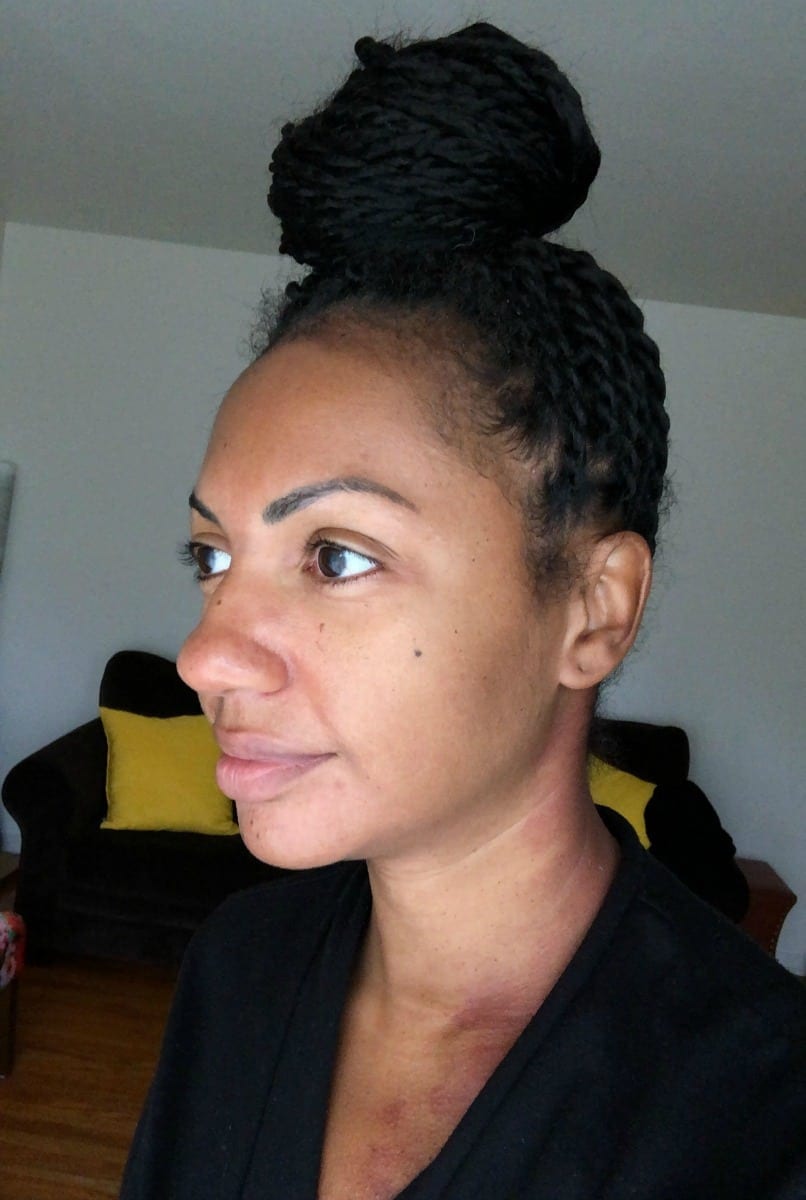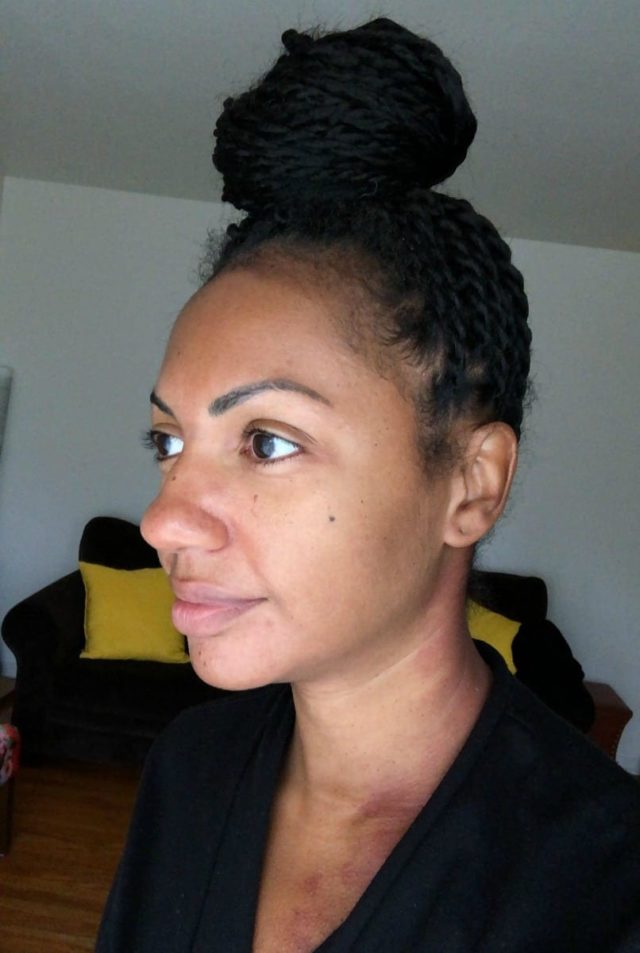 Morning: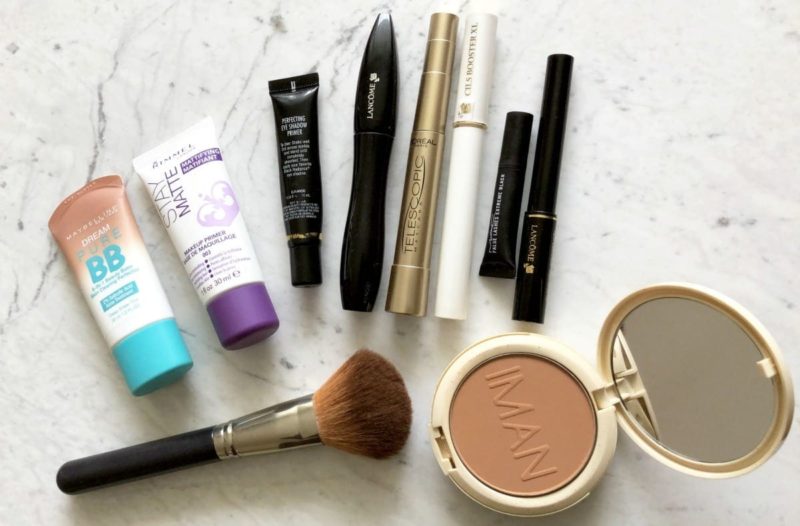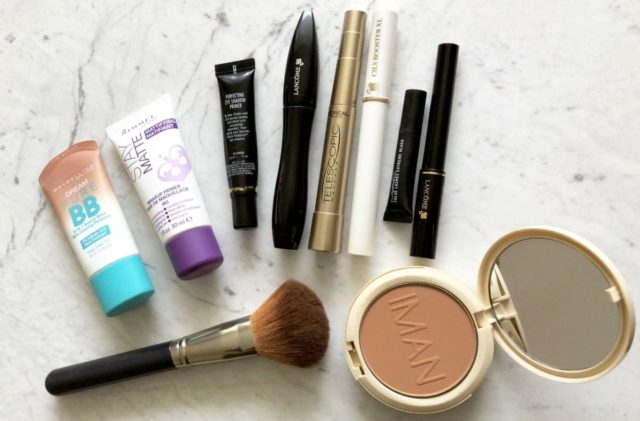 I use makeup daily. I used mascara alone since I was about 20, but in the past 5 years, I've begun to use: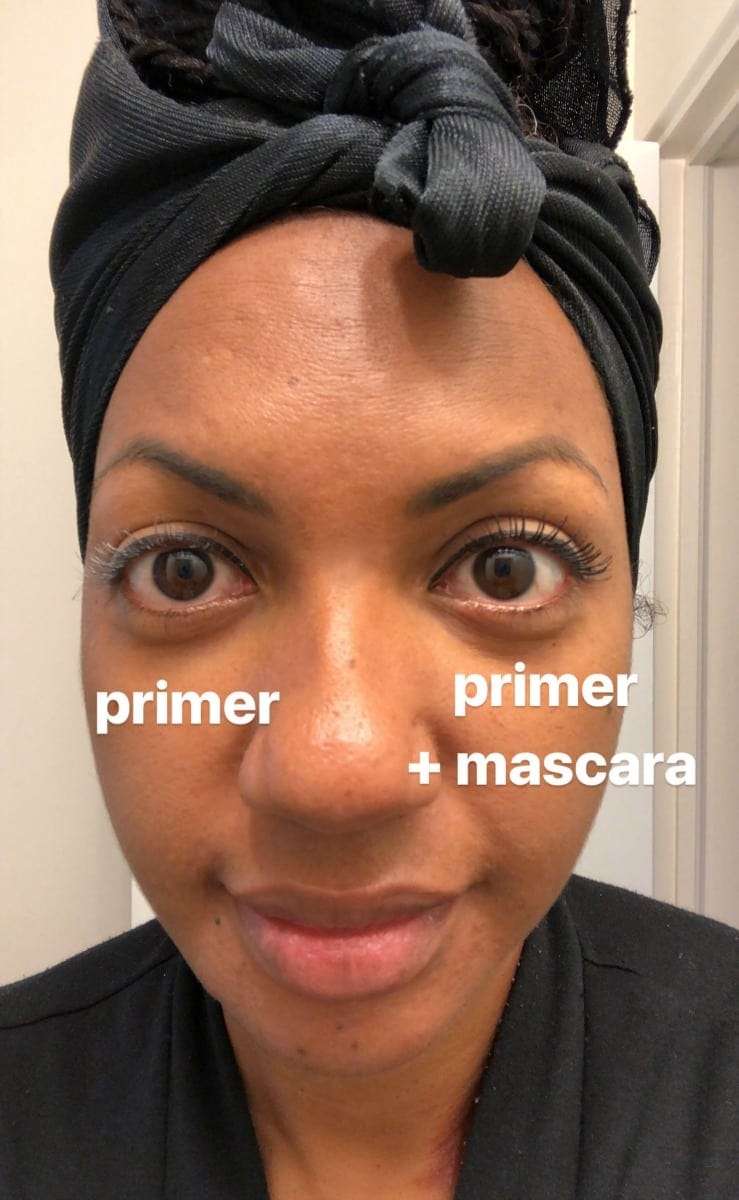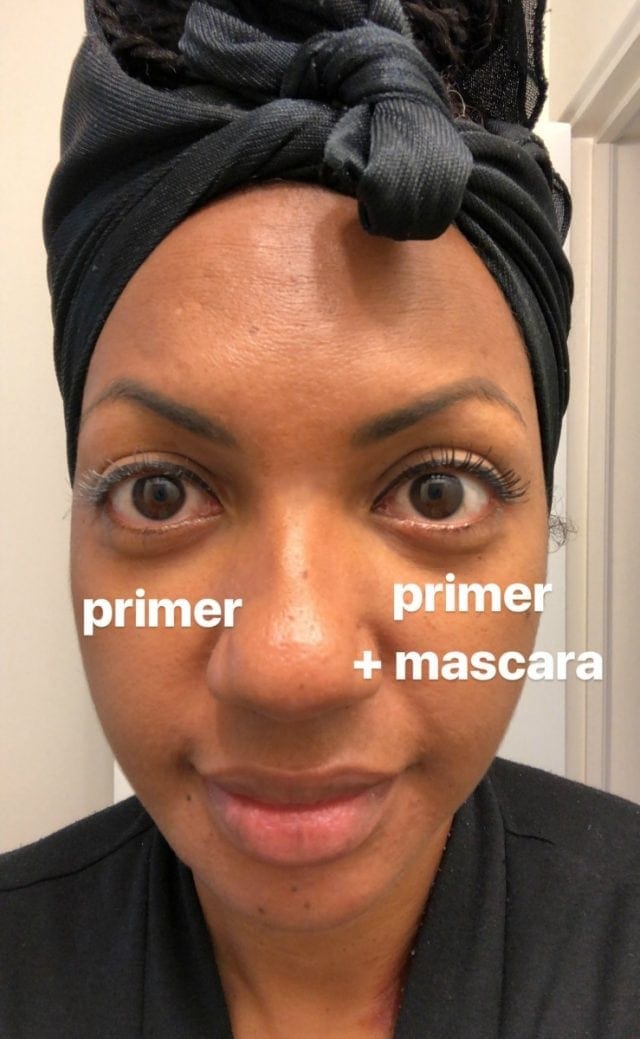 Primer to diminish shine, I'm so oily. I'm probably oily right now. (I also carry 3-4 sets of oil blotting papers in my purse, car, desk). I like creamy primers rather than clear silicone ones, although those are good too, albeit slippery.
Tinted BB Cream, by Maybelline. They have an acne-fighting one and I like it because I get color without using something called "foundation." lol
Eyeshadow Primer: Although I don't use eyeshadow, I use this on my lids so that Step 4, my eyeliner, stays put all day. (Black Radiance makes a nice, small tube that's not too white or chalky).
Black liquid eyeliner (Lancôme), followed by lash primer, and then lengthening mascara (all Lancôme or L'Oreal if I don't want to spend $75 on my eyes).
Optional – Foundation for special occasions. (+ highlighter and sometimes blush, not pictured)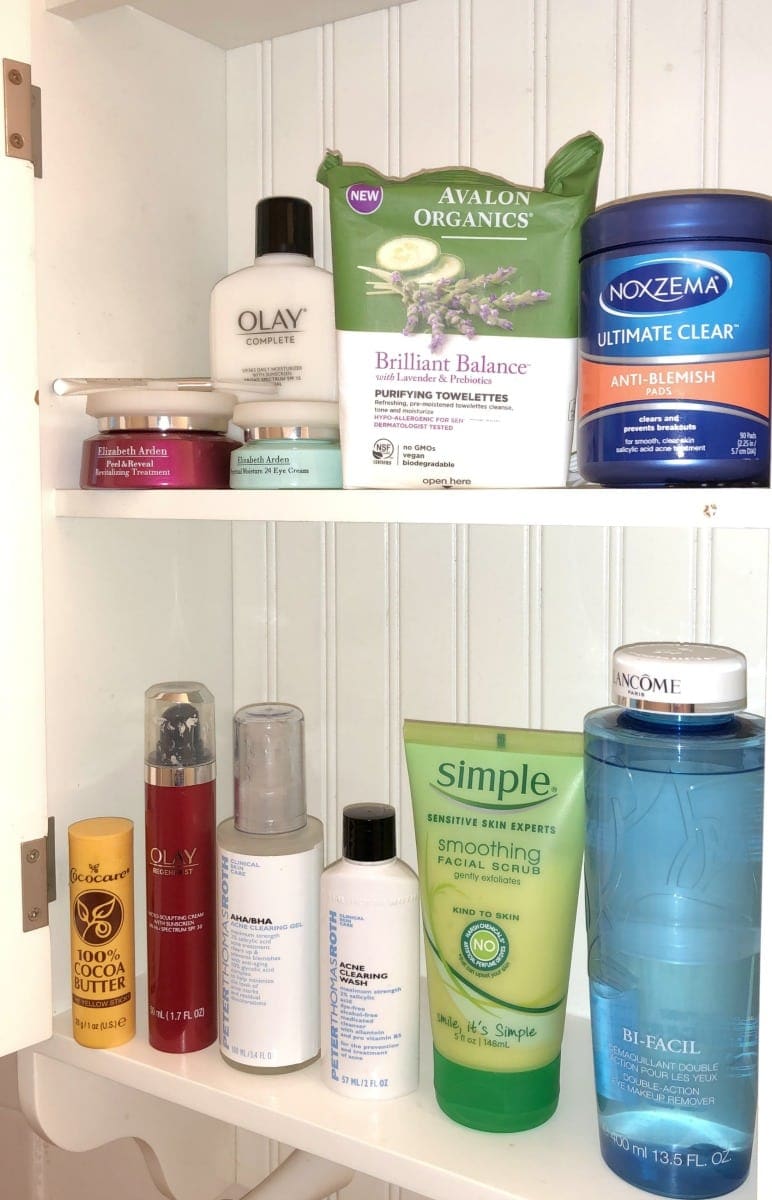 Evening:
Has your skincare and/or beauty routine changed due to age, lifestyle, career, etc.?
Heck yes! I didn't use an eye cream until I was about 32. Crows feet weren't a factor in my life before then.
I also didn't wear makeup like foundation, eyeliner or mascara before 4-5 years ago. That's why I use the face wipes and eye makeup remover now. But I've always exfoliated and moisturized daily. I have super oily skin and get dead skin buildup easily. It's still happening (as well as acne :().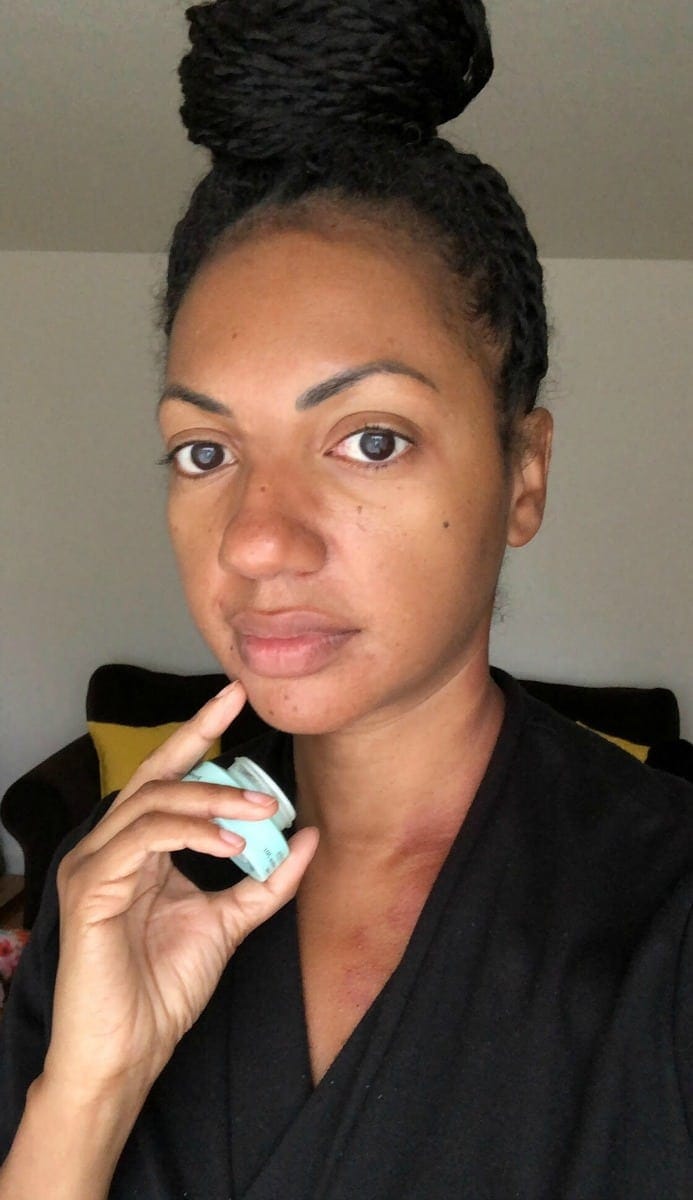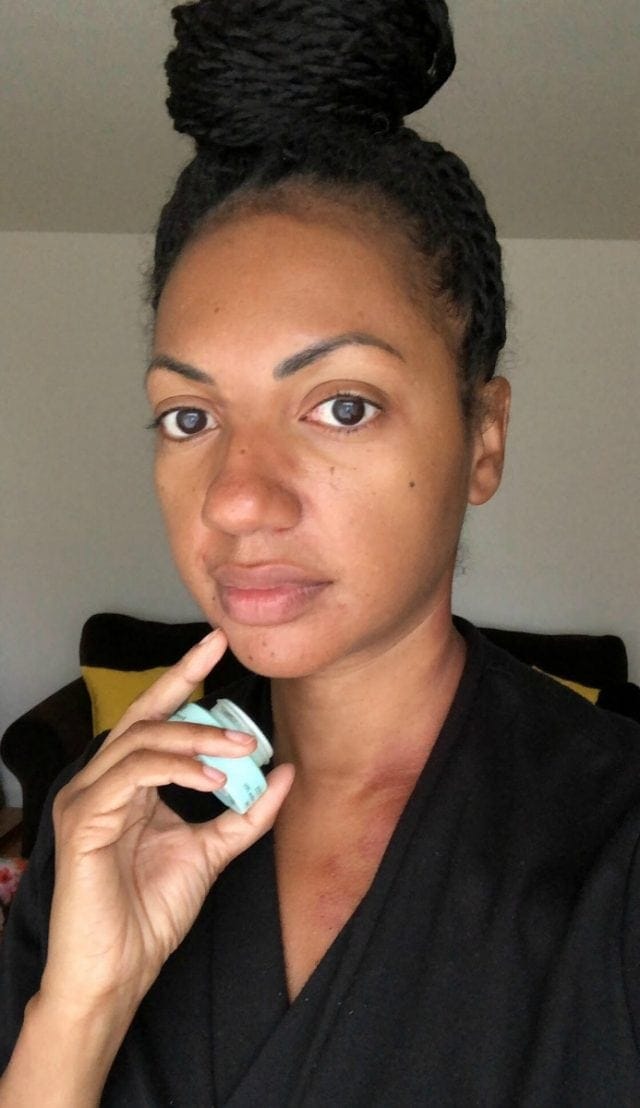 What is the best skincare or beauty advice you ever got and from whom?
The best skincare advice I was ever given was by a former co-worker. She was over 60 at the time but I saw old photos of her and she was an absolutely stunning woman in her 20s and 30s. She encouraged me never to skimp on skincare due to cost, whether it be a lotion or eye cream. You only get one skin, take care of it.
What is your must-have holy grail beauty or skincare product?
If there was an exfoliator and moisturizer in one, I'd live for it. But I'd say cocoa butter. I'd have so many acne scars without it.
What is your biggest beauty or skincare regret or embarrassment?
Waxing my eyebrows super thin or dying my hair blue/black in college. It made my skin super pale looking, when all I want to have today is rich, brown, even skin.
P.S. I've even microbladed to regain my eyebrows. One of the best beauty buys I've ever spent money on, besides braces!
What nugget of skincare or beauty wisdom do you wish you could give to your younger self?
Clean. Your. Skin. And. Then. Moisturize.
No, wait.
Don't touch your eyebrows.