This article may contain affiliate links; if you click on a shopping link and make a purchase I may receive a commission. As an Amazon Associate, I earn from qualifying purchases. 
While it's fun to read about the beauty habits of celebrities, I find it most helpful to learn about the beauty habits of women who have lifestyles, ages, or budgets similar to mine. In this series, I've asked amazing women I know to share their beauty routines. These are women from across the country, different ages, lifestyles, professions, and beauty/skincare priorities.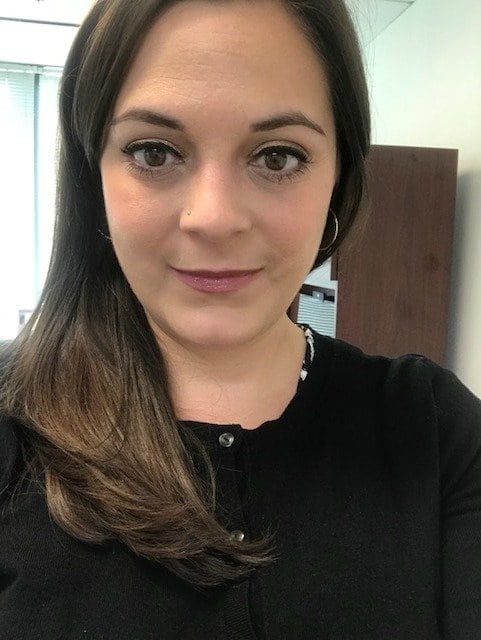 Name: Lexa

Age: 37

Location: Washington, DC

Profession: Operations Manager
Tell me a bit about your skincare and/or routine.
My skin is sensitive and I get the occasional breakout. As a result, I have some hyperpigmentation, especially on my left cheek. I have spent the past two years really figuring out what works for my skin and what doesn't. (Spoiler alert: makeup wipes are the devil for my skin and once I got rid of them, my breakouts decreased significantly.)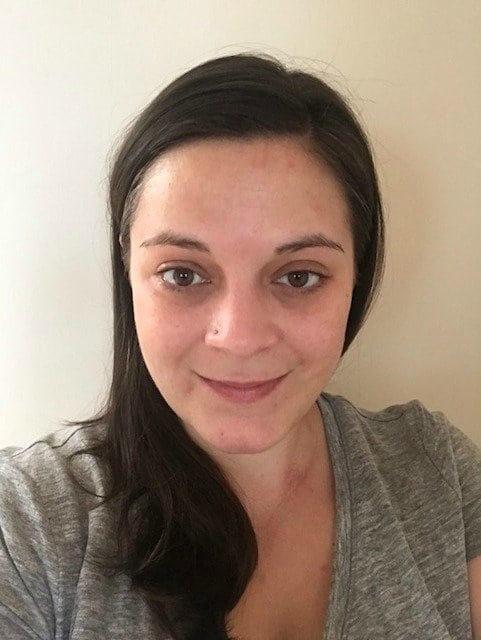 I am currently in my second trimester of pregnancy and dealing with more hormonal breakouts than normal. I have come to rely more and more on my COSRX pimple patches, which are sent from heaven. Also, once I found out I was pregnant, I had to have a come to Jesus with myself. I still have a few spendy products on my list below, but I streamlined things a bit and have spaced out how often I use the really expensive stuff. With the cost of day care in DC what it is, I just can't justify the costs. Here is what works for me: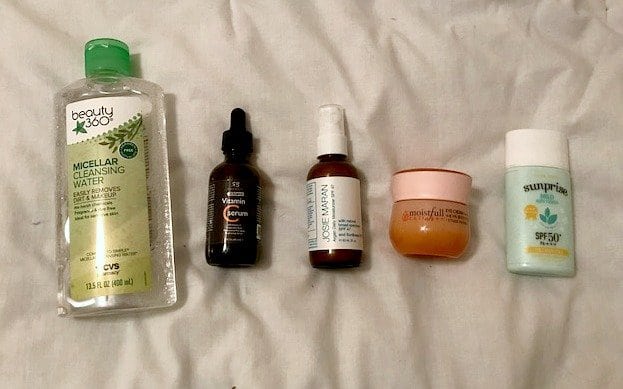 AM:
*Note: if I am spending any real time outside (more than my commute, basically), I use Etude House Sunrprise Mild Watery Light Sunblock in 50

PM:
*I know retinols are controversial during pregnancy, but 1) differin is VERY low levels of retinoids and 2) my doctor OK'd this.
I have been using more clay mask to help clear my skin this pregnancy. Sephora brand makes a decent clay mask and the price is right.
I wear makeup daily and wear a fair amount. The double cleaning really makes sure I get every stitch off. My skin changed the most (and the environment thanked me) when I threw the makeup wipes in the garbage.
Has your skincare and/or beauty routine changed due to age, lifestyle,
career, etc.?
I care more about my skin and have educated myself as I have gotten older. I really cannot recommend branching out from Sephora enough. They carry some good products, but a lot of time, you are paying for packaging and scent. My vitamin C serum is $25 less than my former favorite and just as good. I am not afraid to pay (Good Genes is expensive!) but man, a lot of women are simply overpaying. Check out K beauty brands and reputable brands found on Amazon. Also, if you find a really spendy product you love, space out how often you use it. You will be amazed how far you can stretch a jar if you are only using it twice a week.
What is the best skincare or beauty advice you ever got and from whom?
I belong to a skincare facebook group and they showed me the way with double cleansing. If you wear makeup or heavy sunscreens (which you should!), you simply can't get everything off in one pass.
What is your must-have holy grail beauty or skincare product?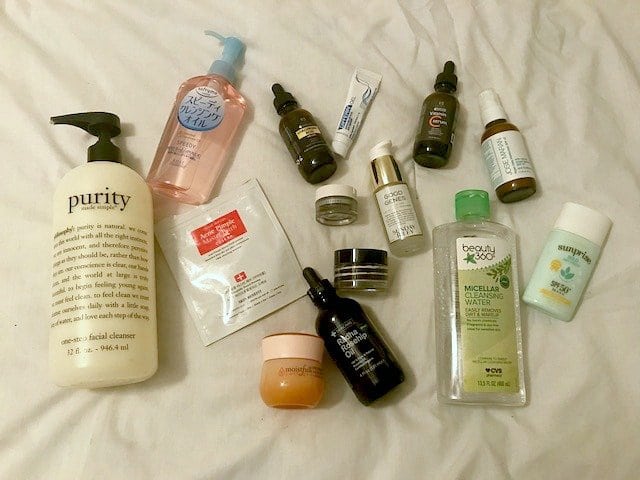 What is your biggest beauty or skincare regret or embarrassment?
I am a picker. Nothing gives me more joy than really going at a pimple with gusto.
What nugget of skincare or beauty wisdom do you wish you could give to
your younger self?
ALWAYS wear sunblock.
Anything else you'd like to share?
I think eye cream is a bit of a scam. I use some for extra moisture, but honestly, most of the claims are outrageous and the expense isn't worth it. I bring all my serums and retinol right under my eyes (carefully!) and just cover with a reasonably priced moisturizing eye cream. If you have an eye cream and you love it, by all means use it! But the fancy stuff ain't for me.