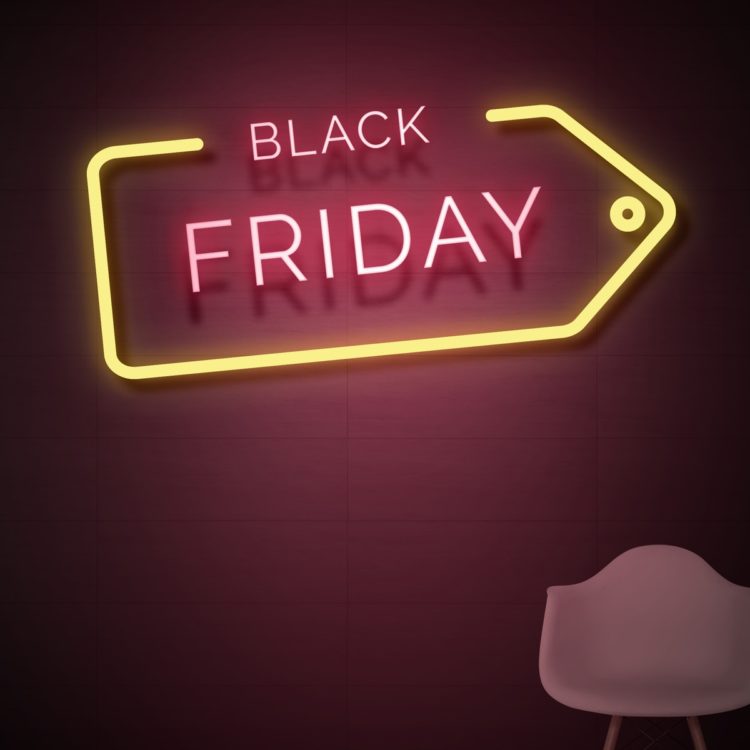 There are a lot of Black Friday deals that have already started, so I decided to post this early.  Call it Thanksgiving Week Sales, and I am sharing the best I've found that make the most sense for the Wardrobe Oxygen audience. I will update through the weekend as new promotions are released.  I have them in alphabetical order so it should be easier to navigate this page. If I missed any you think are fantastic, please share them in the comments.  Do know that this is a professional blog that uses affiliate links; if you use one of the links on this site and make a purchase I may make a small commission.  Please read this post to learn more about how all types of websites on the internet make money. I hope you score some deals on items you truly need or for gifts but also get some downtime this weekend to rest, reflect, and celebrate with those you love. I am so thankful for all of you, your friendship and community, your support, your trust, your humor, and for making Wardrobe Oxygen such a great place! Happy Thanksgiving!
Anthropologie
OMG, Anthro has 30% off EVERYTHING!  30% off clothes, 30% off holiday decor, 30% off beauty and wellness (which is gift central IMO), 30% off furniture!  Get to shopping!
Banana Republic
Banana Republic has 50% off all regularly priced merchandise, no promo code needed.  Usually, they have certain items excluded from this promo, not this time!  Wish I waited to get this sequin blazer and matching wide-leg pants (they haven't arrived yet to review). I have these pants, I love these pants, and based on all your comments many of you readers also have and love these pants! Similar pants but in velvet. They also have a great deal where select sweaters are on sale for $30; this means some are up to 62% off!
Bare Necessities
Bare Necessities is one of the best places for bras and other intimates as well as swimwear and sleepwear.  Their size range is phenomenal as is their customer service.  Save 25% off across the entire site no code needed.  Also get free two-day shipping on any order over $70 and free returns!
Baublebar
I think Baublebar is one of the best places to get costume jewelry.  They have great quality for the pricepoint, really innovative styles, they translate current trends really well, have a whole personalization department, and I love that you can earn points for credit towards future purchases.  Also free shipping!  Well this weekend Baublebar has 25% off with promo code FESTIVE25.
Their "Festive Extras" are the BEST!  Seriously, don't buy any more holiday-specific clothing, just head here for the most accessories.  From tasteful yet festive snowflake statement earrings as glam as any sparkly bauble at another retailer to gaudy in a good way reindeer earrings and a headband covered in gift bows, there's something to make your current wardrobe holiday-ready.
If you're looking for a gift for a tween, teen, or young adult check out their Holiday Gift Boutique where they have boxed sets of hair clips, bracelets, and earrings and also many other sure to please presents like personalized phone cases and monogram necklaces.
Speaking of personalized, anything personalized will be a welcome gift this year and Baublebar has the most fun selection. Bracelets, phone cases, hair clips and more can be customized with any name, letters, or numbers.  They also have several initial gifts – pins, hair clips, jewelry and more!  I got my daughter a name hair clip and I know she'll love it!
Bed, Bath & Beyond
Bed, Bath & Beyond has 20% off online.  You can find all of their online Black Friday promotions at this link.
Best Buy
Best Buy is one of the places I run to Black Friday weekend because they have really good sales not found anywhere else.
Boden
I know so many of you love Boden!  Well, Boden has 30% off plus free shipping and returns over $49 with promo code H7N3.
Cacique Intimates
If you've been interested in trying Cacique Intimates since my Caciques bra review now is a great time since Cacique has all full price bras for $25! You can shop the bras part of the promotion at this link.
Chico's
Chico's has 40% off your entire order with promo code 55748. I simply adore their Coolmax turtlenecks (just discussing them in the Facebook Community!), my turtleneck from last year still looks great, has an amazing fit, and keeps you warm without having you overheat. I plan on getting this velvet Travelers tank and matching pants to create a jumpsuit effect but to also wear separately.
Christopher & Banks
Christopher & Banks has 50% off everything and free shipping. They also have select doorbusters found at this link starting at just $10!
Colleen Rothschild
I adore this skincare; get 30% off sitewide with promo code BF2019.  Click to read all my Colleen Rothschild skincare reviews.  I recommend when trying this line to start with their Discovery Collection.
Company Store
The Company Store is my favortite place for high-quality bedding and bath linens, I've been shopping from them since the '90s and I've never been disappointed. The Company Store is offering 25% off most everything, 30% off comforters, and an extra 50% off items at this link.  Use promo BLKFRIDAY19 at checkout.
Dagne Dover
WOOO HOOO!  Dagne Dover has 20% off everything, no promo code needed.  They also have free shipping and free returns.  I am a big fan of Dagne Dover bags, I think they are so brilliantly designed and ace for keeping you organized.  Here you can read all my honest Dagne Dover reviews for a variety of their products. My personal favorite is the Dakota Backpack which is my laptop bag, my travel carry-on bag, my tote when I work away from my home office, and even occasionally my gym bag.  I have the Large, but the Medium I think would still be a good size for everyday use.  Their Allyn Tote in Large is my fancy work bag; it holds a ton but still looks elegant.  Mine is three years old, been treated terribly and still looks fabulous. Their Ace Fanny Pack has been with me on road trips, to music festivals, around my waist to easily grab essentials on flights, and carries my essentials to the gym when I don't need a big bag for changing. And I think their Landon Carryall makes for a chic gym bag, carry-on, weekender, or even a casual crossbody purse alternative.
Dermstore
Dermstore has 30% off hundreds of brands with promo code DSGIFT.  I love Dermstore because they are super selective with what products and brands they choose to sell.  Dermstore was created in 1999 by a dermatologist and they offer professional-strength formulas from top skincare brands otherwise only available at a dermatologist's office, hard-to-find spa care and natural beauty brands, professional haircare and makeup products, and specialty brands from around the world that you can't find anywhere else in America. Oh, and free shipping and returns on all orders!
Dia & Co
If you didn't know, Dia & Co switched up their company after listening to readers.  You don't have to join their program to access their collection of fun and stylish plus-sized clothing, now you can shop directly as well.  And today with promo code CYBER30 get 30% off shop orders with free shipping and returns!  Check out their selection at this link.
DSW
DSW has30% off your order with promo code BIGTHANKS.  I encourage you to visit my recent posts with wide calf snow boots and wide calf boots as many are from DSW.  Shop the sale at this link.
ELOQUII
ELOQUII has 50% off EVERYTHING, no promo code needed! On top of this if you spend $125 you get $25 off! Their collection this season is SOOO GOOD, I'm drooling over it!
Glossier
This is amazing – Glossier has 20% off the entire site, no promo code necessary.  Plus for US customers, if you spend $60 or more online, you will receive $5 off a future order!  This price is on top of the price of their sets, which is a phenomenal deal.  I like Glossier, I am a fan of their Stretch Concealer and use their Boy Brow. Glossier is a hot brand for tweens, teens, and young adults; my daughter is getting one of their lip glosses and some of their skincare for Christmas.
Guitar Center
Guitar Center has way more than just guitars; it's a great place for music gifts for young and old alike.
Williams 'Legato III' 88-key Digital Piano on sale for $199.99 ($70 off).  We have a similar one from Yamaha.  We live in a small row home, no wall appropriate for a traditional piano, and thin walls making playing, especially when a new learner, horrible for neighbors.  Full-size, a digital piano is easy to move around or store under the couch, adjust the volume, but still learn to play a traditional piano.  Our daughter has been taking lessons for several years and has no trouble transitioning from our digital piano to the traditional pianos at her teacher's place and at recital locations.
Harbinger RoadTrip 25 Portable Speaker with Microphone on sale for $49.99 ($50 off). Have a budding pop star?  Want to take karaoke to the next level? This speaker makes it easy to amplify music, speech, and vocals anywhere you go, thanks to its rechargeable battery, Bluetooth audio streaming, and the included microphone, cable and adjustable echo effect. Its battery-powered operation means you can take it anywhere, even for events where power is unavailable. Built-in Bluetooth® audio allows convenient wireless streaming of audio, eliminating the need for cabling. The included microphone and microphone input let you easily amplify your voice, with an adjustable echo effect available for singers. There's also an aux input for wired connections from smartphones or other audio devices, and bass and treble EQ to perfect your sound.
Mitchell MU45F Exotic Ukulele for $39.99 ($10 off).  For the kid who has everything and the adult who wants to try something new.  This gorgeous ukulele is an easy-to-play soprano sized body and comes with an instructional booklet to get a newbie started.  Available in three colors.
Squier Stratocaster Limited-Edition Electric Guitar Pack with Fender Frontman 10G Amp for $179.99 ($40 off). A perfect choice for beginners, this has everything to begin playing right out of the box. The Stratocaster is ideal for beginning players and provides a comfortable playing feel. It includes a free 3-month subscription to Fender Play and a Squier Frontman 10G amplifier.  The amp has an aux input that allows one to play along with favorite songs or backing tracks, as well as a headphone jack for silent practice. The kit also comes with a padded gig bag, strap, cable and picks.
J. Crew
J. Crew has 50% off your full-priced order and 60% off sale items with promo code SHOPFIRST.  For this deal you need to sign up for their free rewards program, which I recommend.  If you're not down with that, no worries, you can still get 40% off your order with promo code WHYWAIT.
J. Crew Factory
J. Crew Factory has 60% off everything.  Unlike many factory stores that TBH make total crap, J. Crew Factory is decent quality at stellar prices and many pieces look almost exactly like J. Crew pieces that sell for twice as much. Not for women but we recently ordered Karl this blazer and the quality is extremely good though we wish they had Long offerings.
Kiyonna
Kiyonna is one of my favorite destinations for plus size dresses; they truly make beautiful ones and you readers regularly share how much you love the fit and quality.  Kiyonna has 40% off orders of $120 and more with promo code GRATEFUL.  Shop the sale at this link.
Lane Bryant
Lane Bryant has 40% off almost everything with promo code JUMP4JOY.  The items part of this promotion are available at this link.
LISSOM
LISSOM makes flats that I ADORE; read my LISSOM flats review.  Through Monday, LISSOM is offering 25% off with promo code BLACK25.  They have free delivery to the US and a 30-day road test guarantee so you can be sure you love them,  Unlike other flats, LISSOM is offered in half sizes and as a wide-foot person I find them incredibly comfortable and well-fitting.
L.L. Bean
Save 20% off your order with promo code THANKS. I plan on stocking up on shearling insoles and I am tempted to get this sweater.  Many of you said their cashmere is amazing, and I am going on Year Three with this sweater fleece and it still looks new. I own both and I like this better than my Lands' End Drifter.
LOFT
LOFT has 40% off your purchase with promo code BESTWEEK.
Madewell
This is the sale I know many of you were waiting for!  Madewell has 30% off with promo code GIFTWELL.  Madewell has extended sizing with regular, petite and tall options up to 3XL and jeans up to size 37.  Their jeans are regularly rated as some of the best on the market and they have great brands like Vans, Veja, Adidas, and Baggu as well.  Madewell is a great place to shop for non-clothing gifts as well thanks to their curated gift shop where you can narrow down by pricepoint.
Nordstrom
Nordstrom is having a Black Friday Weekend sale! They are having what they call a Cyber Sale with up to 50% off select items.  To shop for women click this link, to shop for men click this link, to shop for kids (which includes toys and gear perfect for gifts) click this link, to shop for home click this link (lots of gift ideas like HydroFlask and Bose headphones), and for beauty and fragrance (which includes makeup mirrors and brushes and electronic devices) click this link to shop.
But that's not all!  If you spend $125 you'll get a $25 reward to use next year.  Spend $250 and get $50, spend $400 and get $100! Happy Nordy Shopping!
REALM Fine + Fashion Jewelry
This is a big one!  I have been raving about REALM Fine + Fashion Jewelry almost the whole year.  I wear this ring almost daily, these earrings weekly, and I adore the message of this cuff.  Well REALM is offering 25% off the entire site and this does NOT happen often.  This is a great time to get that big gift you deserve for the year (heck, surviving this decade!), or to let a certain someone know to get you the thing you've been eyeing for months.  The quality is truly stellar, and I love that it's a woman-owned and woman-designed jewelry lined based in Philadelphia.  You can read more about this unique jewelry line at this post I wrote earlier this year.  Sale only through the end of Cyber Monday.
Soma
Soma has 30% off everything in stores and online!  This is awesome, you know I love Soma.  They have great bras, great undies, great clothing (yes Soma has clothing and it's fantastic – I love these fleece-lined leggings!), but also great gift ideas.  Their Cool Nights Pajamas are amazing – I even buy them in the smallest size for my daughter so we can be twins.  They have beautiful robes, comfy slippers, and much more.  They have an entire Gift Boutique to help you find just the right thing for another (or to treat yourself!).
Talbots
Y'all know I love Talbots!  They are having 50% off one regularly-priced item until noon Friday and 40% off your entire purchase until midnight Friday and free shipping for orders $150 and more. If you go shopping in-store, they are also offering a free Tartan Tote Gift with purchases of $150 and more (in stores only, while supplies last).  For inspiration, visit my Talbots posts as I have featured a LOT of their clothes lately.  My favorite staple from them is their Audrey Cashmere Sweater – it's worthy of being your 50% off item!
Torrid
Torrid has 50% off everything with promo code EARLYBIRD and free shipping.  If you shop before Black Friday, you need to sign up for their free rewards program to get the promotion. If not, you can get 30% off with promo code THANKSTHIRTY.  Shop the sale at this link.
Universal Standard
Universal Standard has a Black Friday promotion of three pieces for just $210.  This is amazing, as it can have items up to 60% off!  Coats, holiday style, denim, and more! This is the link for the items for the sale.
11 Honore
11 Honore is offering 60% off select items that are available at this link.  This is awesome, 11 Honore sells designer clothing in plus sizes and they never have a sale!  I am lusting over this jumpsuit.
Dagne Dover Promo Code
Dagne Dover has offered Wardrobe Oxygen readers 25% off their Signature Collection. Use promo code Alison-25 at checkout!