This article may contain affiliate links; if you click on a shopping link and make a purchase I may receive a commission. As an Amazon Associate, I earn from qualifying purchases.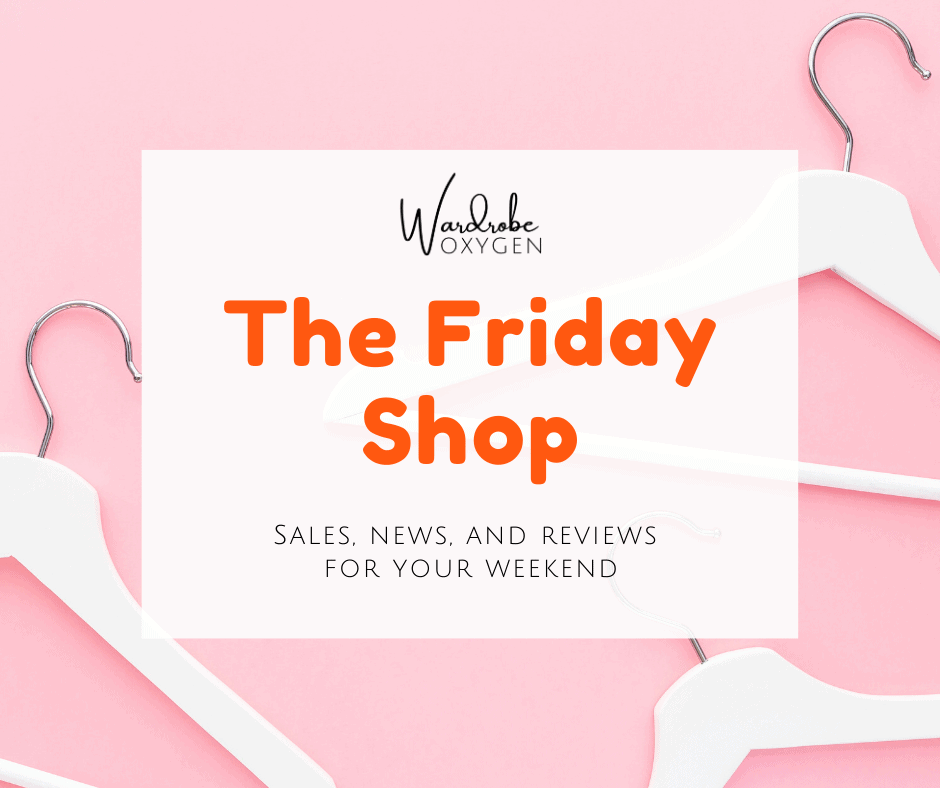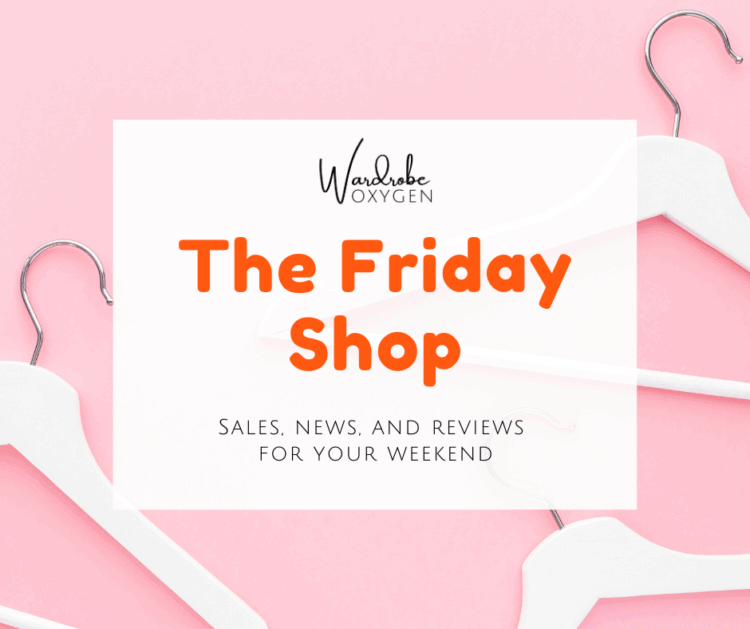 The newest thing in fashion? Old clothes. (New York Times)
Retailers are pushing their employees to become TikTok influencers. (DigiDay)
At-home beauty tech sees a lockdown boom. (Vogue Business)
Expect to see mini Ulta stores in Targets near you! (CNBC)
Allbirds to raise prices on Black Friday to fight climate change. (Retail Dive)
In case you're curious, all the apparel retailers that have filed for bankruptcy this year. The most recent? Furla. (Fashionista)
I figure this is retail news since their stock went up after the announcement: Beyonce and Peloton signed a multiyear partnership meaning those of us who use Peloton will now enjoy her music during our classes. (CNBC)
Jil Sander is back with a collab with UNIQLO. (New York Times)
And since we're heading into the holiday season… why frankincense and myrrh are so expensive. (Business Insider)
Sale Alert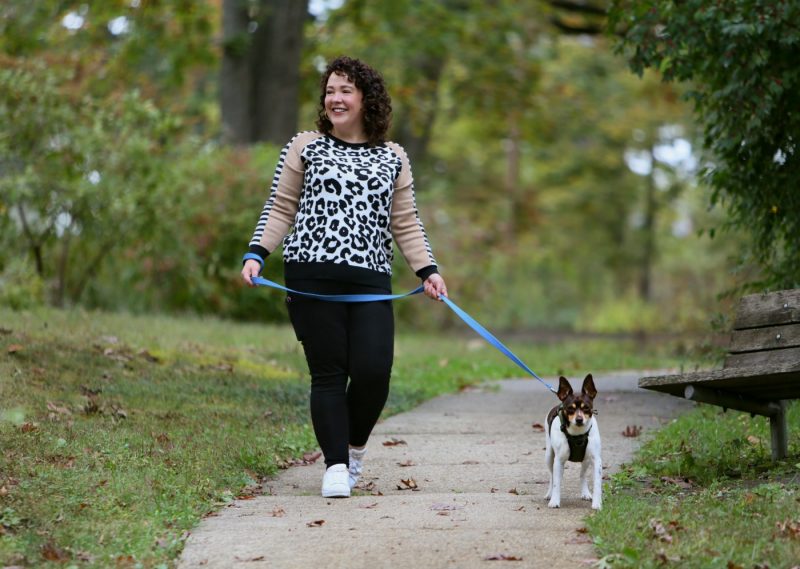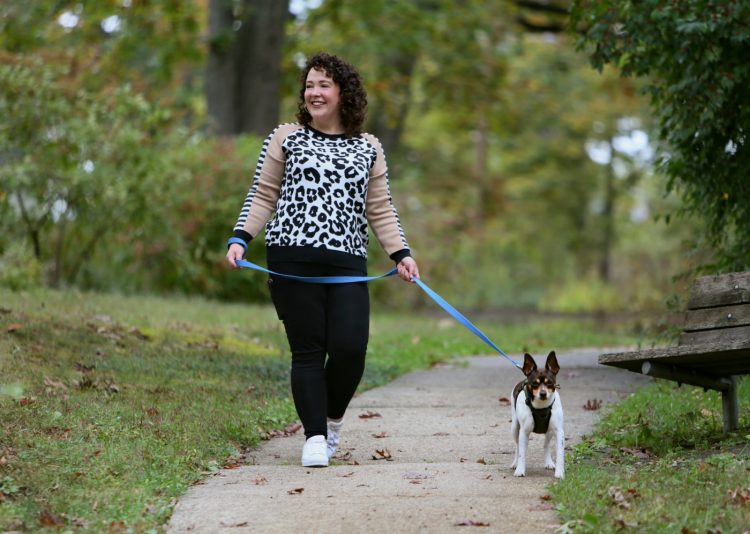 Chico's has a sale today only with 40% off full-price pieces in their Zenergy collection. That includes the sweater and the leggings I am wearing in the photo above. This is a great collection for athleisure, lounging, walking, yoga, and more!
Soma is also having an amazing sale – their Friends & Family is on through Monday with 25% off your entire purchase. On top of this, Soma also has their Cool Nights Sleep Sets on sale for $49 and Cozy Sleep Sets on sale for $69.
Banana Republic has 50% off what they say are their favorite things which are available at this link. They also have an additional 60% off sale styles available at this link.
I wrote this ahead of time because I am taking a couple of days off… if I missed a great sale do share in the comments and help others!
What I Bought and What I Thought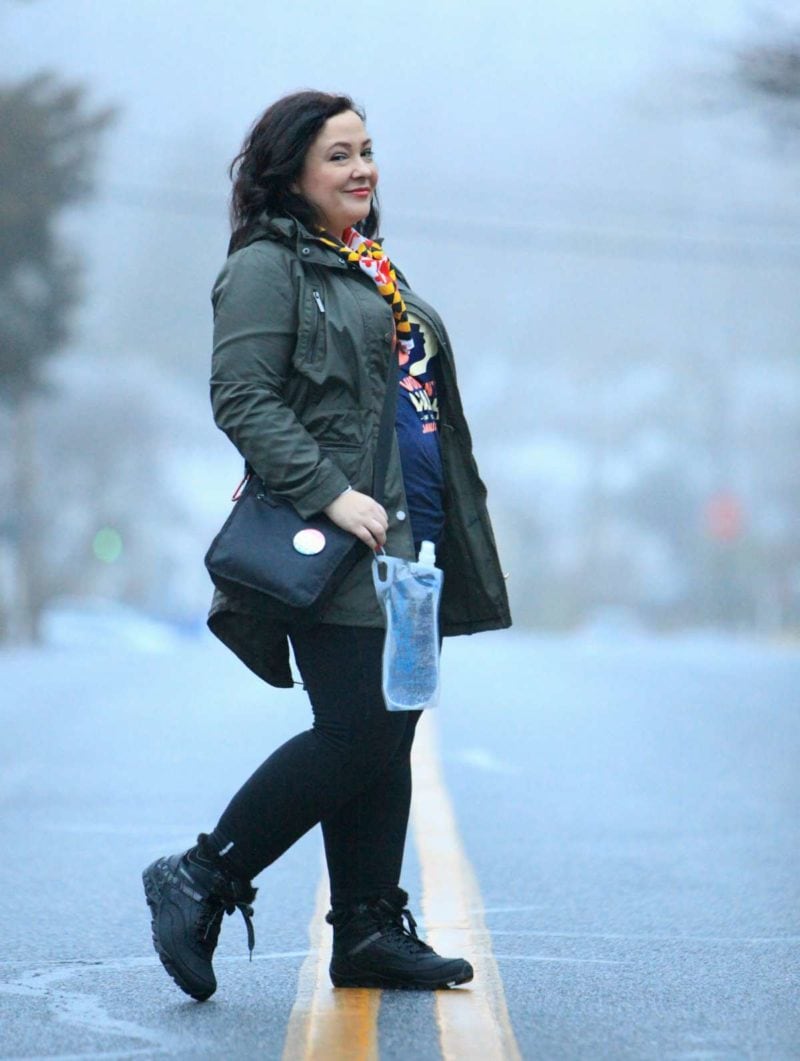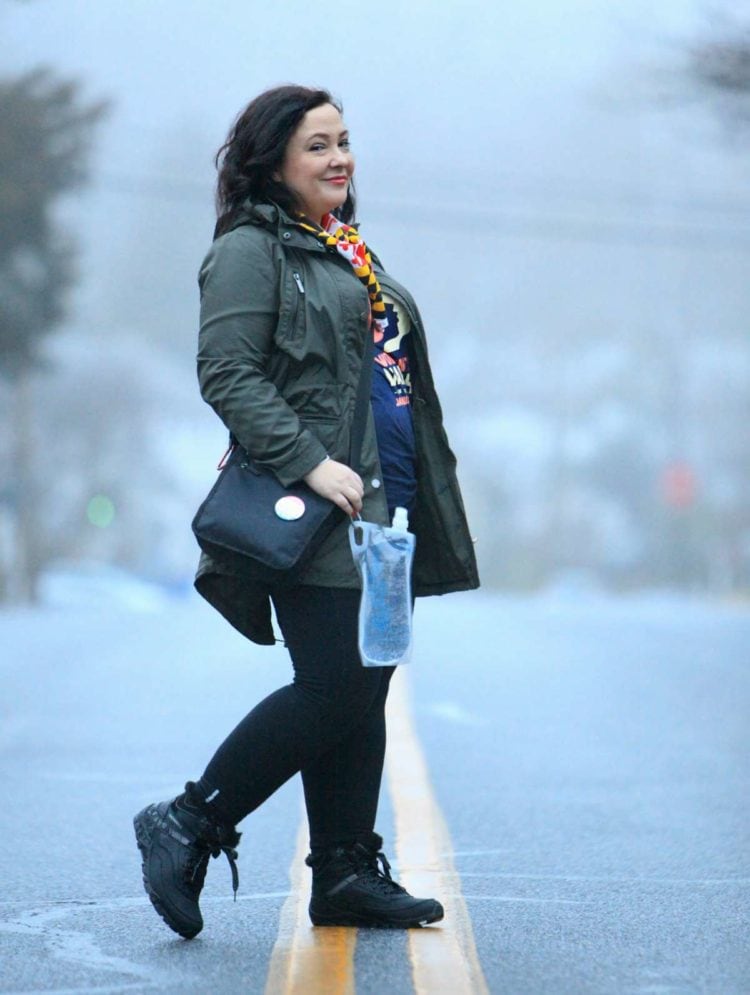 I know I am not the only one looking to upgrade their warm cozy gear. Number one on my list was fleece or Polartec leggings. I bought a pair from L.L.Bean many moons ago; I wore them to the Women's March, I've worn them camping, shoveling snow, hiking in the winter, and just being warm and cozy watching a movie in my living room on a January night. A friend even borrowed them for her trip to Iceland. But they no longer fit well and I needed an alternative.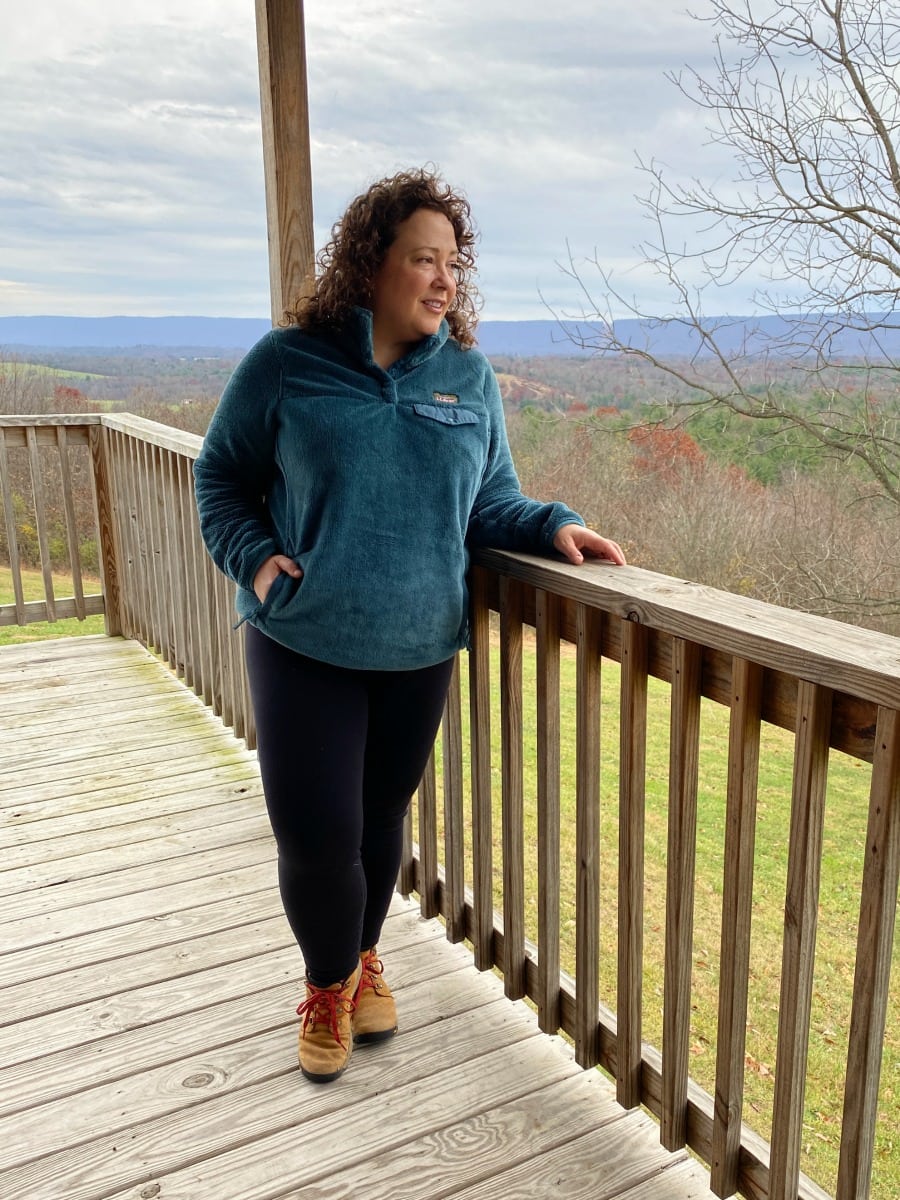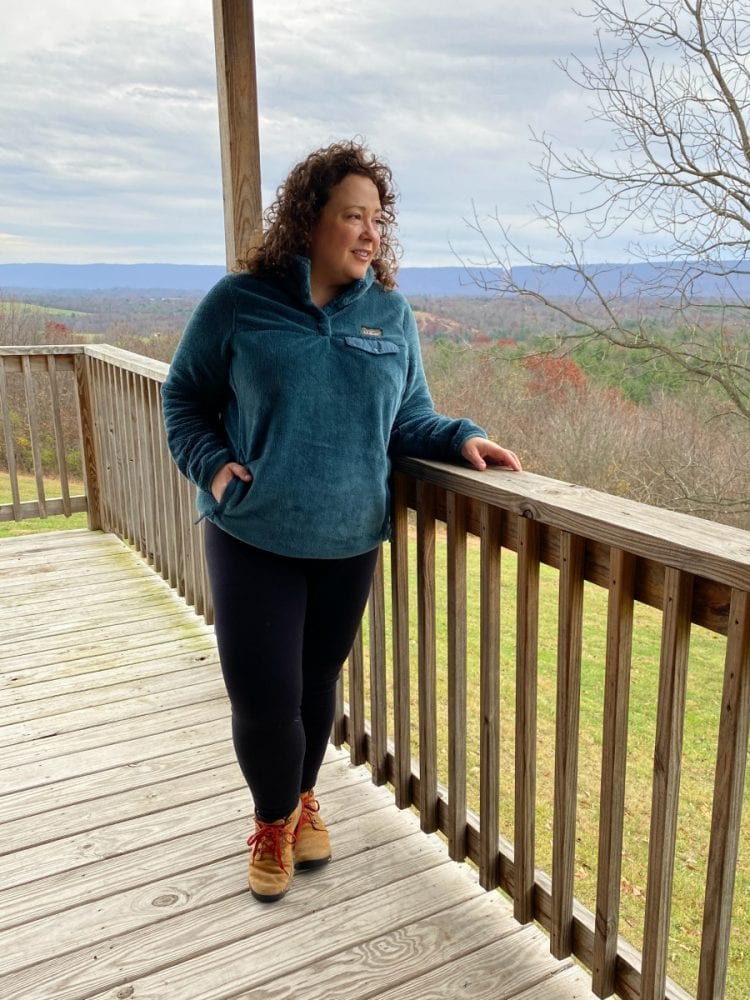 I've mentioned before that I got these leggings from Athleta and I adore them. I chose Large Petite and they fit perfectly for my 12/14 petite self. They are a hair long, but that isn't a problem when worn with boots; I'd care more if they were traditional leggings I'd possibly be wearing with flats.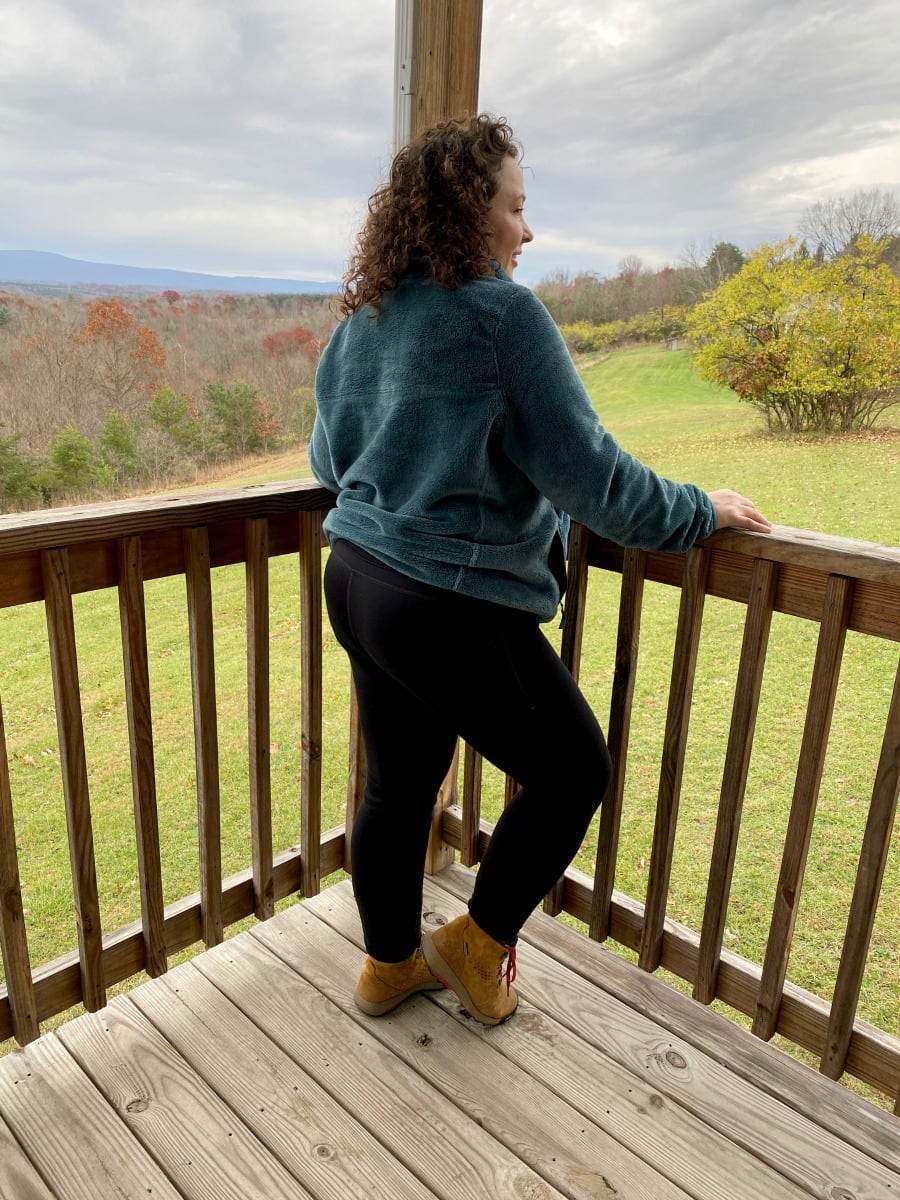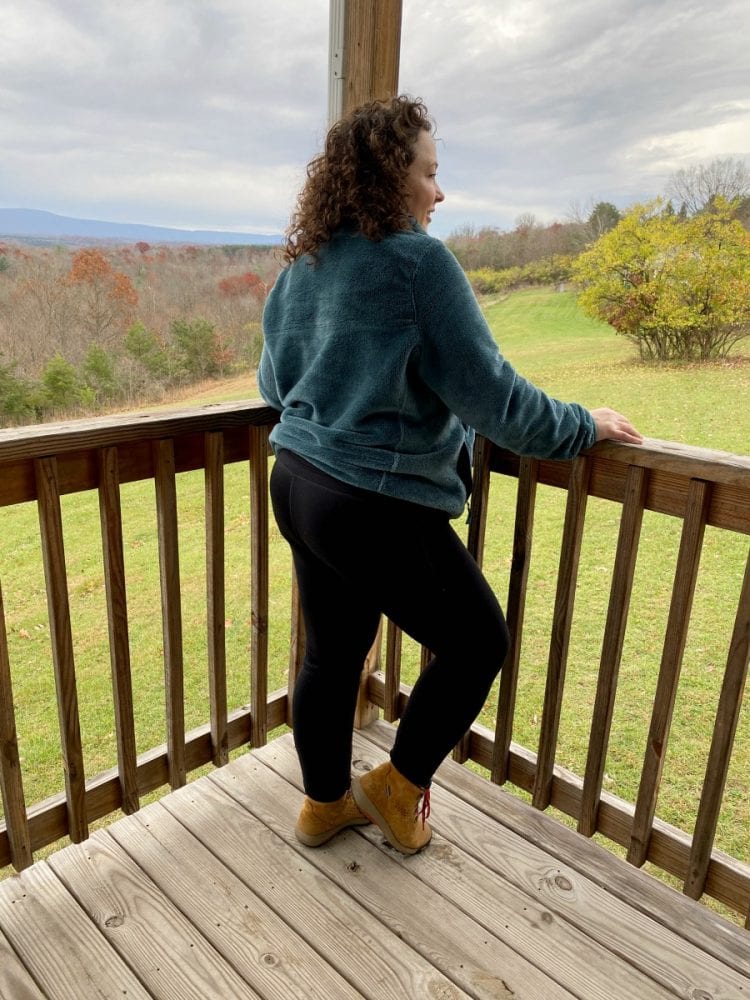 They aren't as thick as the ones I had from L.L. Bean but just as nicely fitting and still incredibly warm. They are very stretchy and comfortable and have washed up beautifully.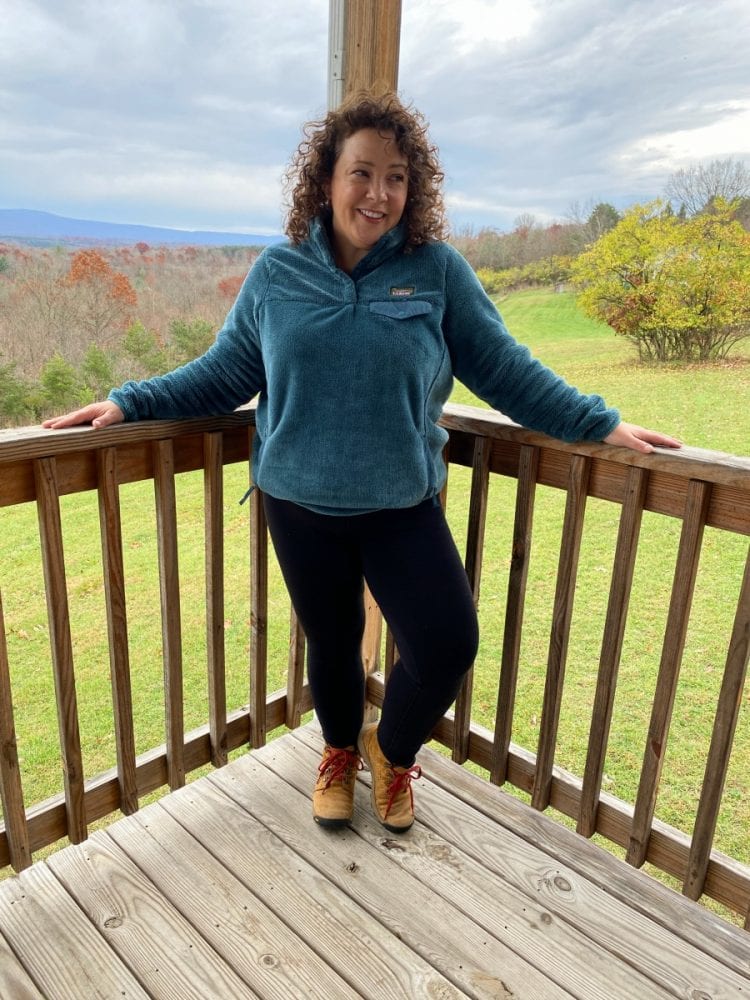 The only issue I have with them is no pockets. Sure there is a back pocket for essentials, but I'd love one for my phone or keys, or to keep my hands warm.
I asked Talbots for their tech fleece leggings, thinking they could be a great alternative with pockets. I chose a Large Petite.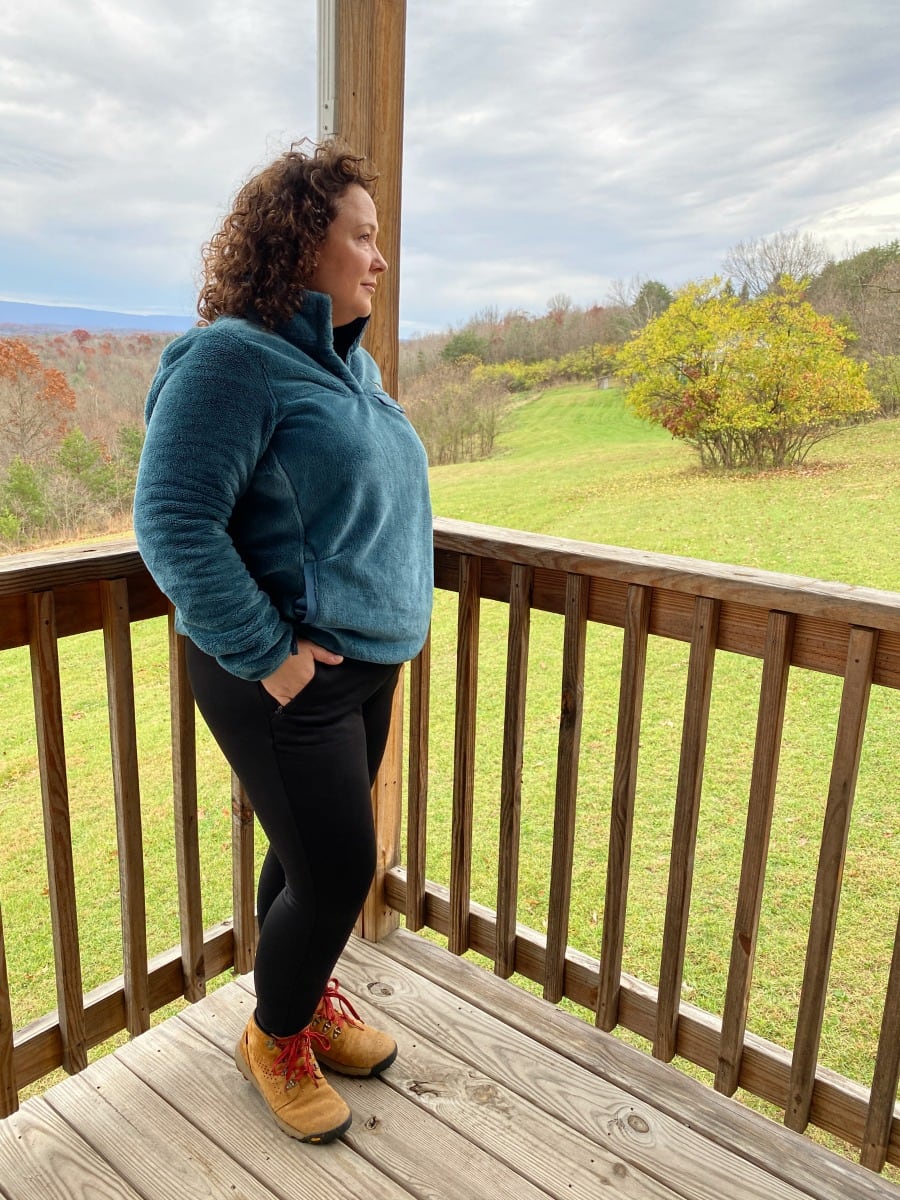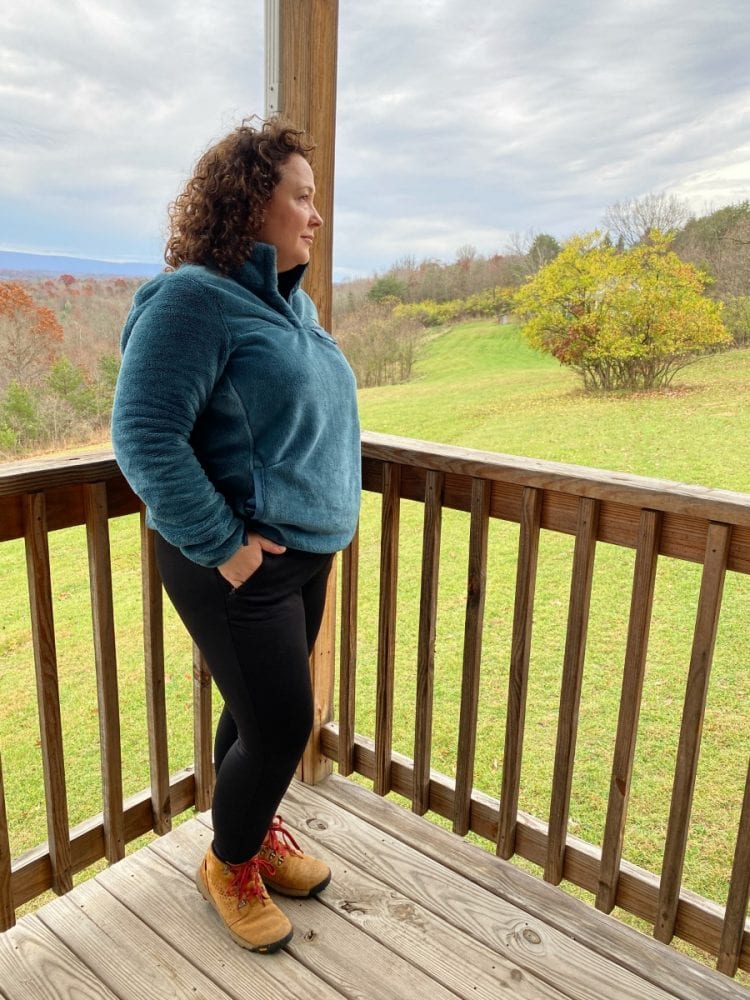 These at first glance look to be the same fabric as the Athleta leggings. They are similar thickness, similar tight weave, saturated black. They are shorter, a true ankle length for me, and shorter in the rise as well, having them hit at my natural waist while the Athleta ones are high rise. I also found them snug on the calves, but honestly, most leggings are snug on my calves!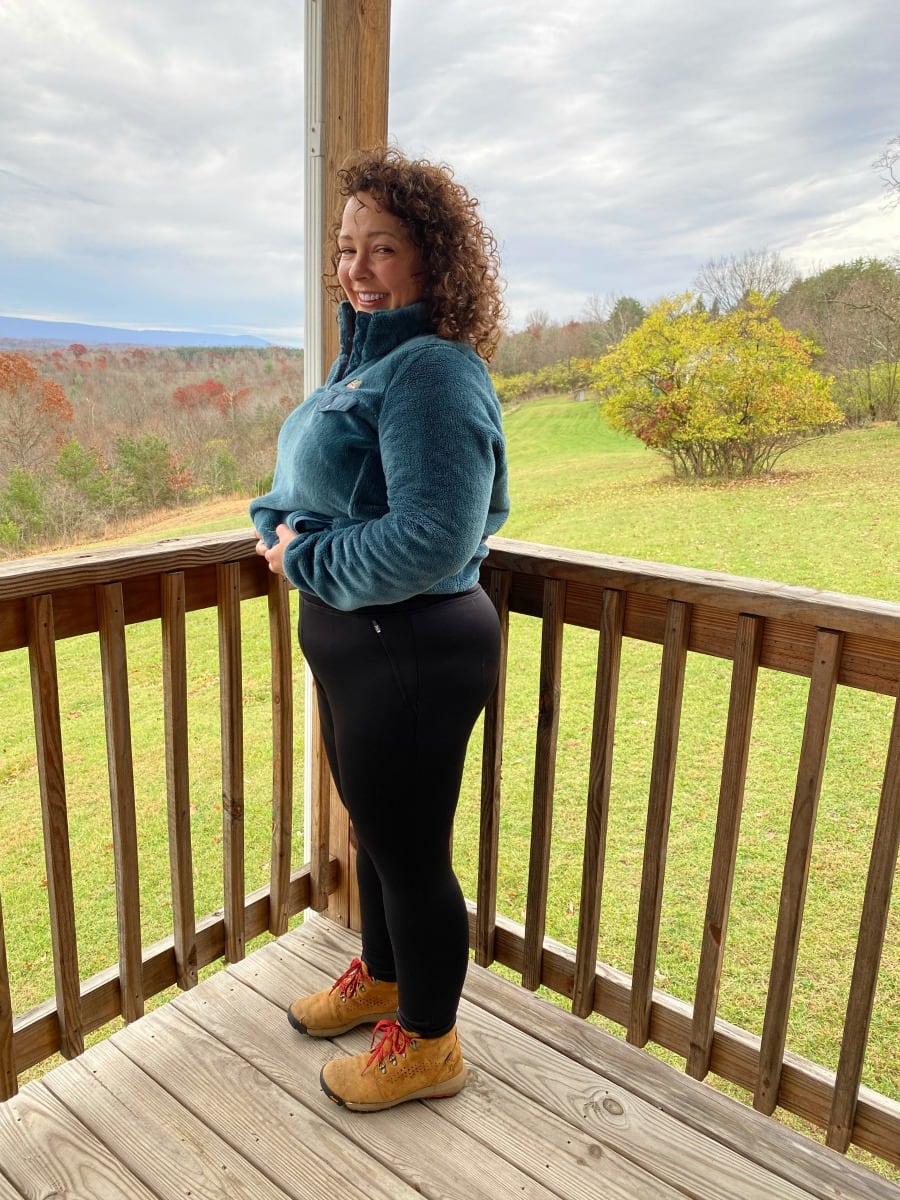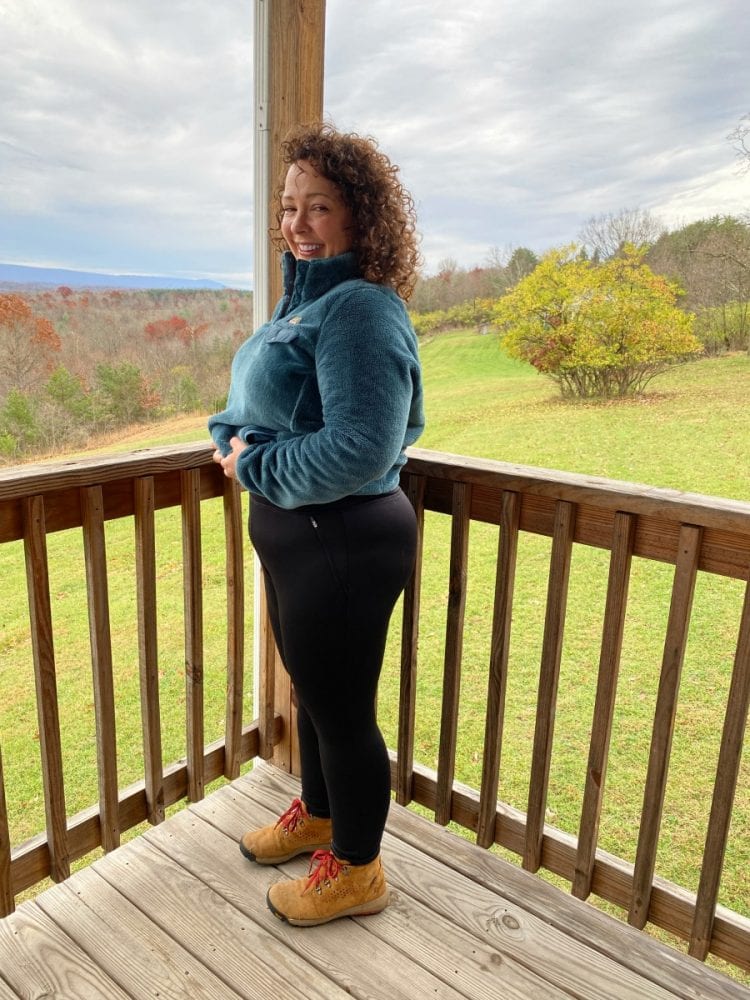 While I need petite for leg length, I need regular for rise to accommodate my rear and stomach. These leggings run a little short for me in the rise, the kind of thing where they look super cute standing and are comfy when walking, but I need to hitch things up to prevent plumber's crack when I sit.
If I could do it over again, I think I'd go with size X in plus petite which would have more room for curves and still have the short inseam I need, or go with large regular which is still under 30″ inseam and would work well enough especially with boots.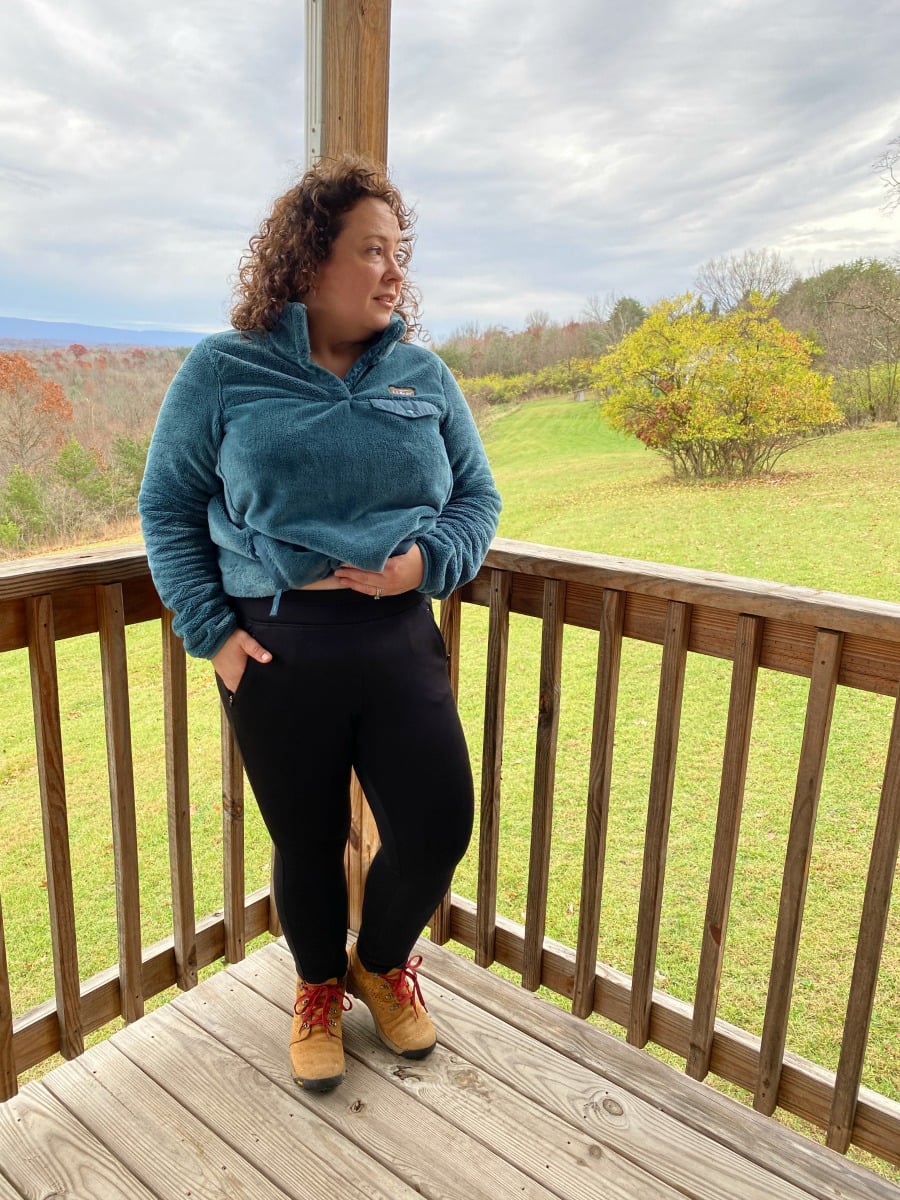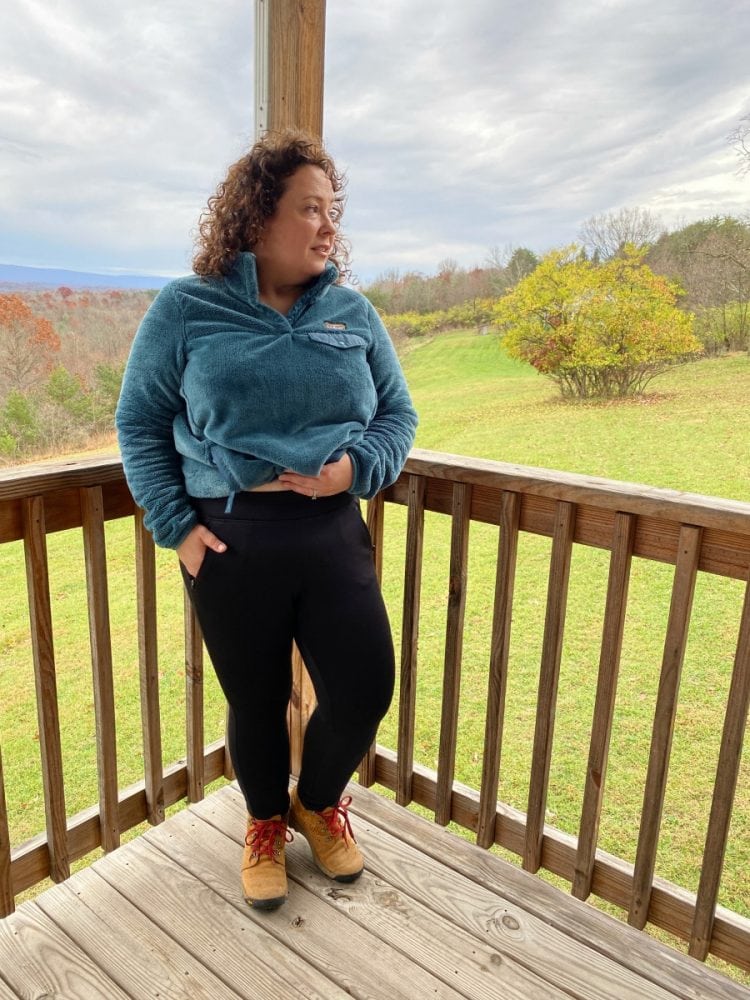 These Talbots leggings have washed up just as beautifully as the Athleta leggings and IMO look more refined, like casual pants. They aren't as stretchy though; even after washing and going in the dryer, I need to hitch these up at the thighs when I sit down, and if I do a jog I need to hike them up.
But many of you said you didn't like the Athleta leggings because they were too spongey or stretchy or tight in the hips/crotch/torso. These are a great alternative if the Athleta ones weren't your jam or you need front pockets or want fleece leggings that look more like normal pants.
I'm now intrigued by Talbots' fleece-lined pants, which look more like "real" pants, perfect for this season's outdoor socializing or working in a cold environment. They too come in Talbots' full size range including plus petites.
BTW, my boots are from Danner, the fleece is from L.L.Bean and size XL regular.