This article may contain affiliate links; if you click on a shopping link and make a purchase I may receive a commission. As an Amazon Associate, I earn from qualifying purchases.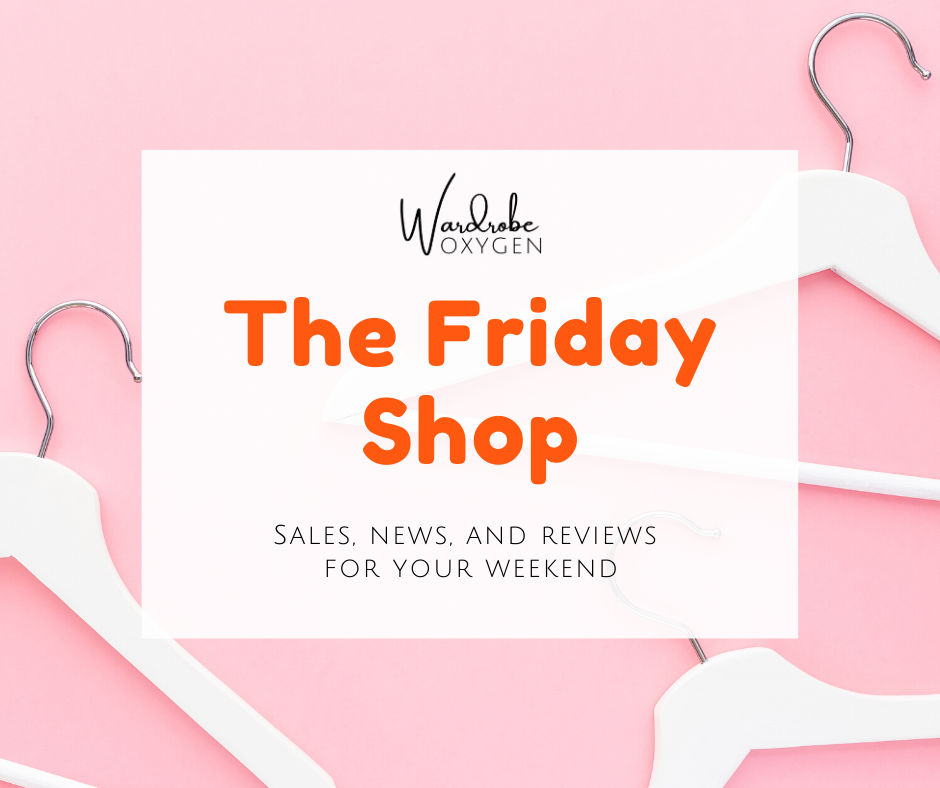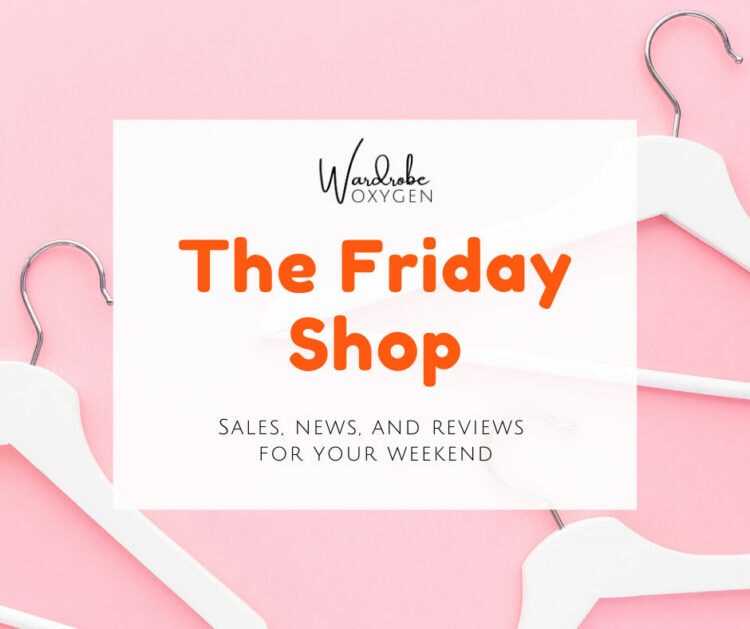 Sale Alert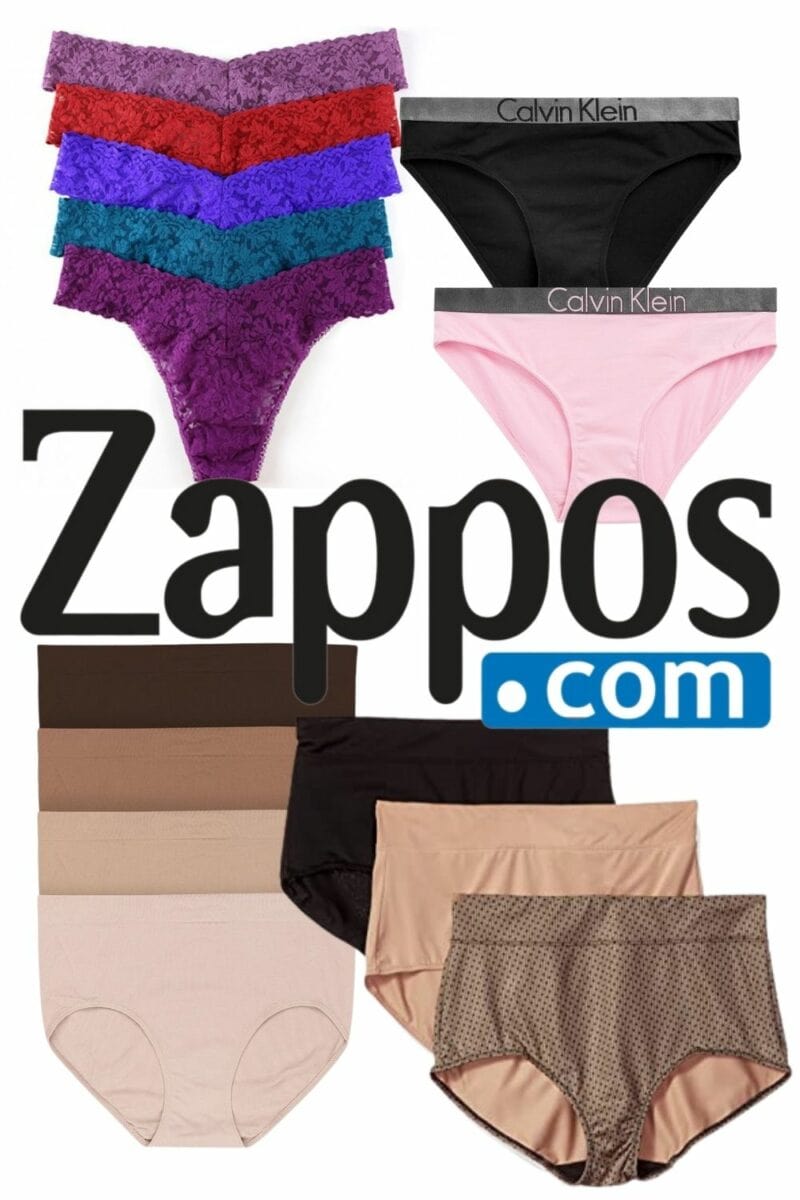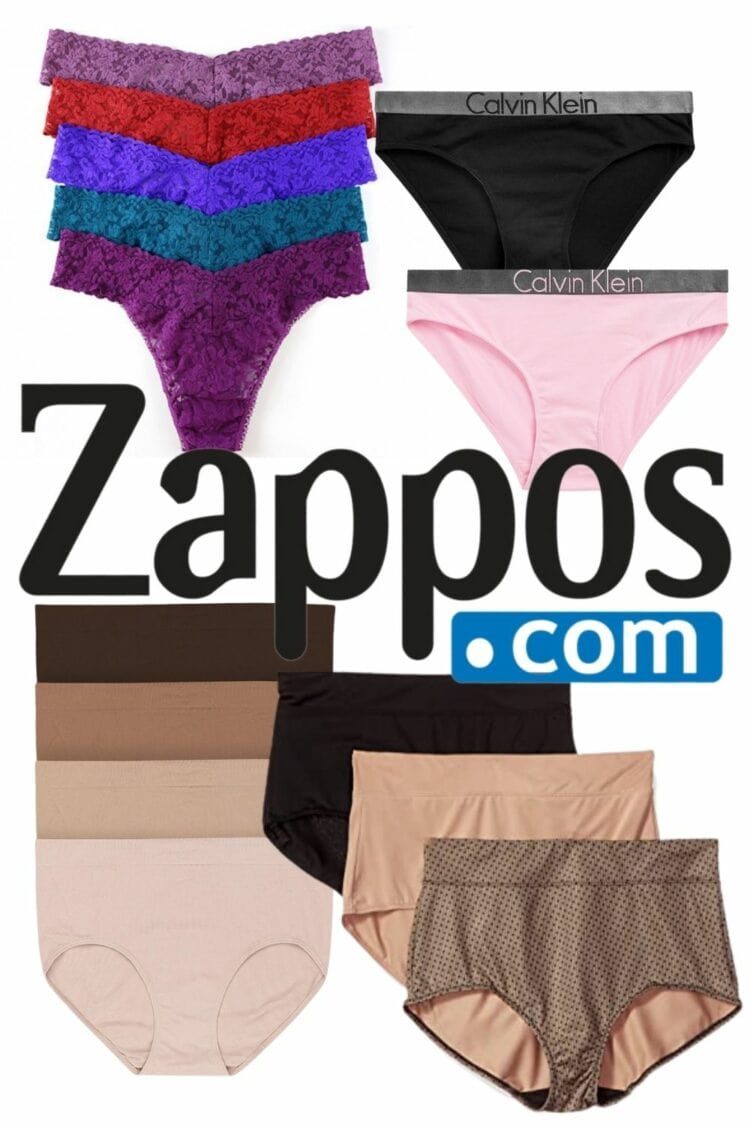 Zappos is far more than just shoes. Through the entire month of March, Zappos has a Bundle & Save campaign where if you buy three or more underwear from this list, you'll get 20% off your order. This includes brands like Bali, Warner's, Calvin Klein, Hanky Panky, On Gossamer, and Maidenform.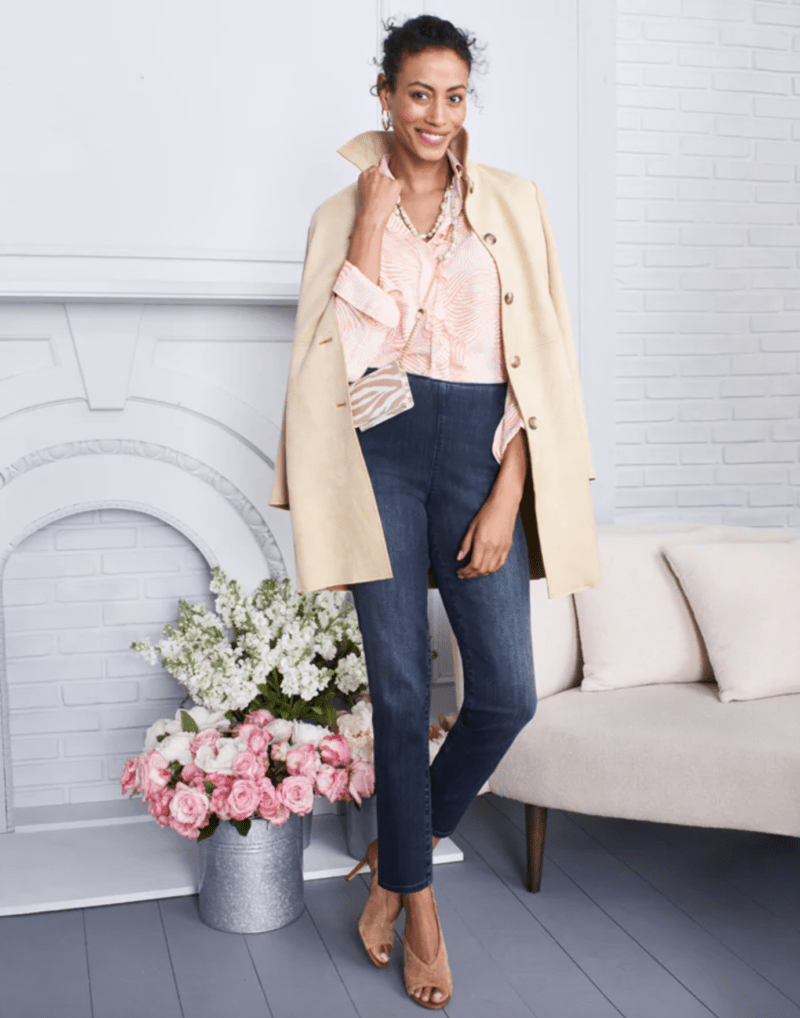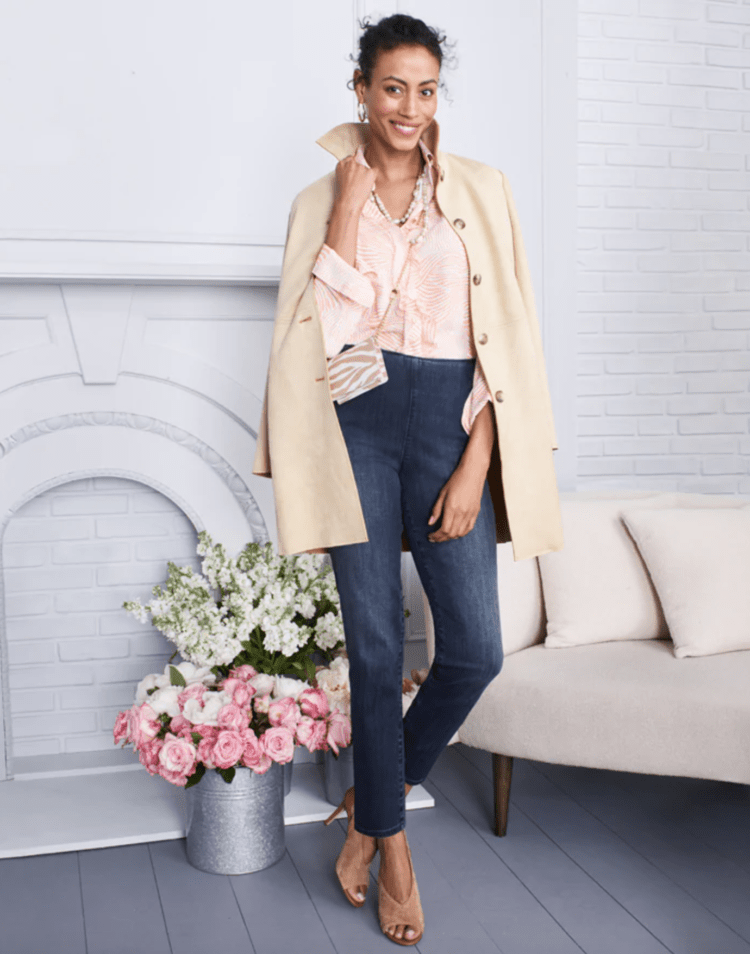 Chico's has a sale this weekend called the Three Ways to Save Event. You get 25% off one style, 30% off two styles, and 40% off three or more styles. Below, some of my picks:
I really like Chico's for jeans. They take current trends and make them feel classic, and they use super stretchy comfy denim that holds up nice through the day and through laundering. If unsure, size down with Chico's jeans; I wear 14 petite/32 or 33 with other brands and am usually a 2 petite with Chico's unless it's a pull-on style, and then I sometimes find a 1.5 petite is better.
If you like ponte knit, Chico's makes great ponte and they have leggings in regular and tall, slim pants in four colors and four lengths, and a classic shift dress with pockets.
Last week I shared the Touch of Cool ballet tee and how it's such a nice polished, refined top you could even wear to the office. Many of you let me know you got it and love it. If in between sizes, size down. This link has it in seven colors, they also have it in two prints (the orange would look so good with denim or a navy blazer), in stripes, and they have the same fabric in a tank.
Finally, if you want some cozy comfy luxe yet machine washable loungewear, you have to check out Chico's cotton cashmere. I am obsessed, I am writing this while wearing this sweater with these joggers. The pants run big, I'd go down a size. I have them in 1 and 2 and far prefer the 1.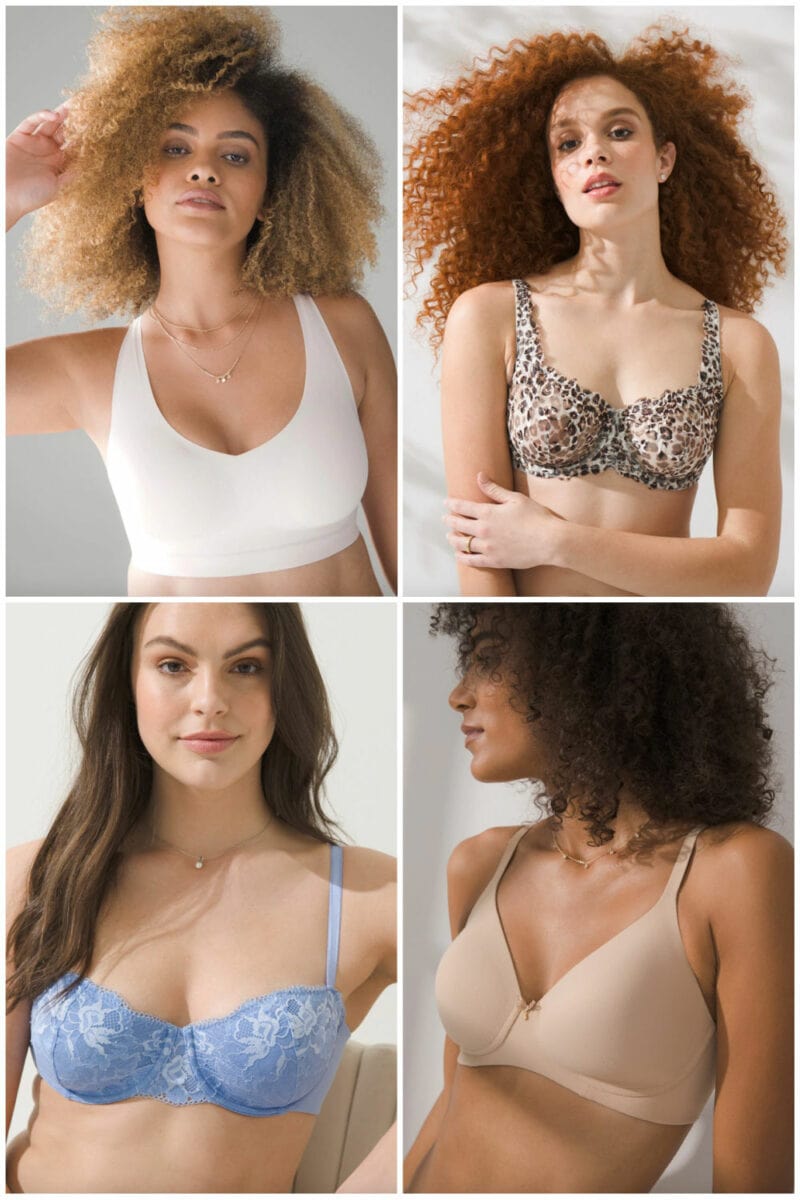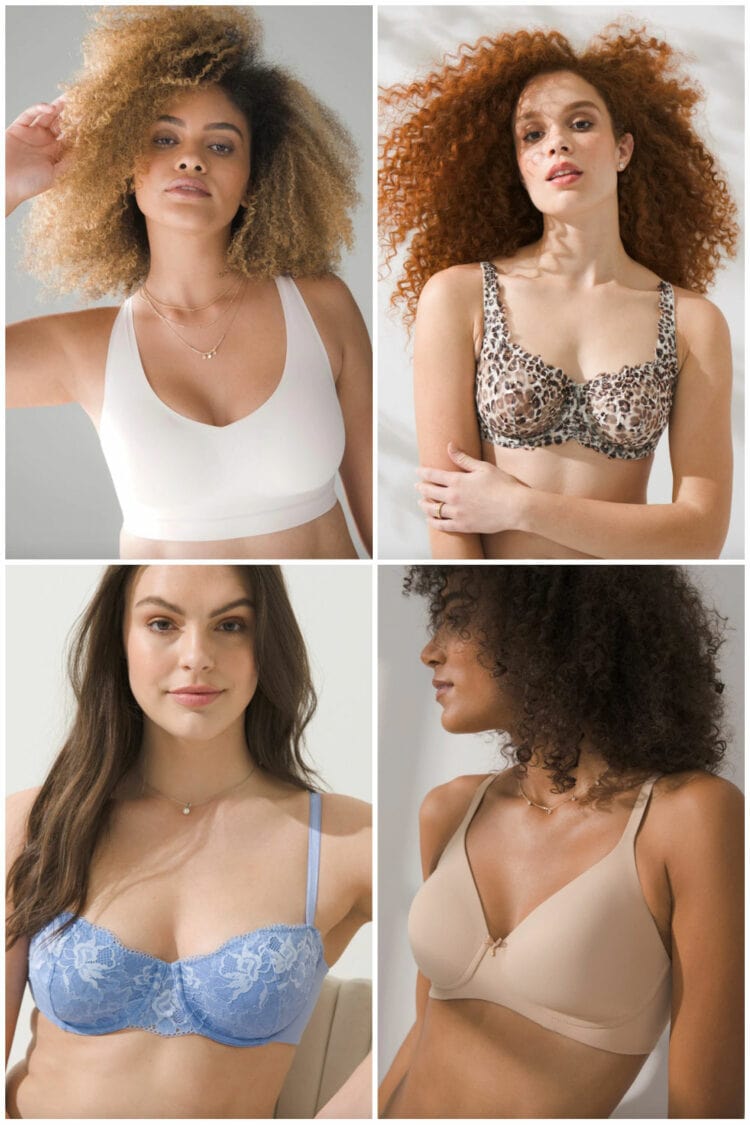 Soma has a fantastic sale this weekend only: $25 bras! While Soma carries some other brands, this deal is only on Soma bras. But Soma bras are AWESOME, I am a big fan and am wearing this one as I type this. I have reviewed a lot of Soma bras; you can find all my Soma archives at this link.
But not only are Soma bras on sale, with a bra purchase, you can get a pair of Soma undies for only $5. Some exclusions apply, but most styles are included. I am also a big Soma undies fan. The Vanishing Tummy Retro Brief isn't one that sucks you in a lot, but it smooths the midsection, is invisible under clothes, and looks pretty. And this is one of my favorite everyday undies.
What I Bought and What I Thought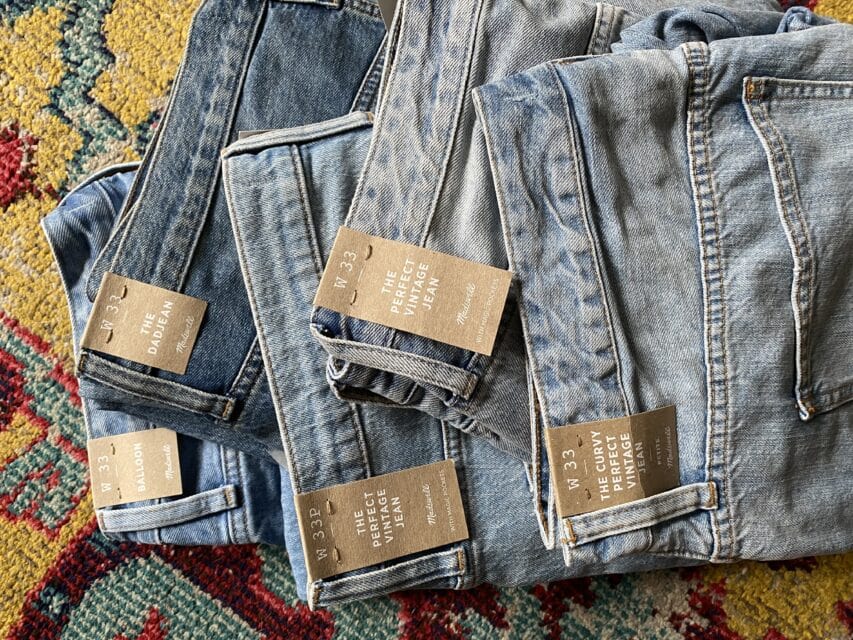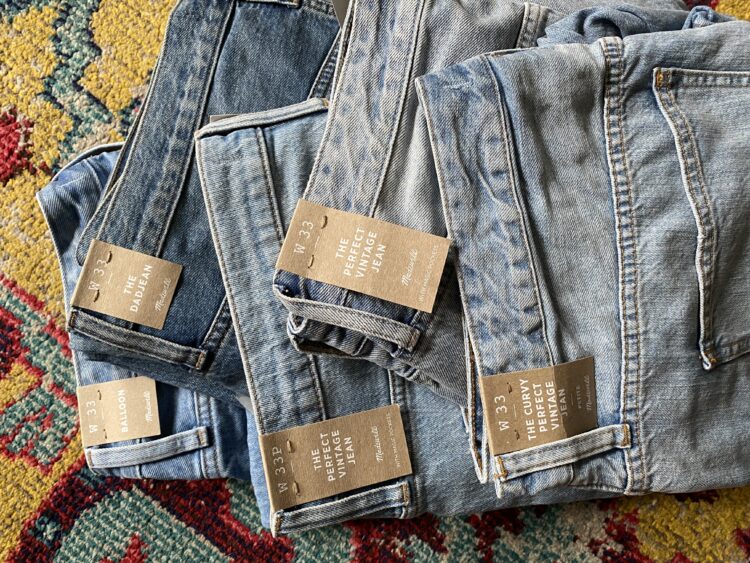 I shared on Instagram Stories that I planned on having a Madewell denim review this week, inspired by this post about 2021 denim trends. I am a 33 in most brands, my last pair of Madewell denim from three years ago was a 33, so I ordered all the styles in 33.
Every single pair is too large. One style felt one size too big, the others at least two, maybe three sizes too big. This is some extreme vanity sizing!
I know you all love Madewell and appreciate their extended size range, so I placed a second order with smaller sizes that arrived this past week and K and I photographed it. I hope to have it up on the blog next week!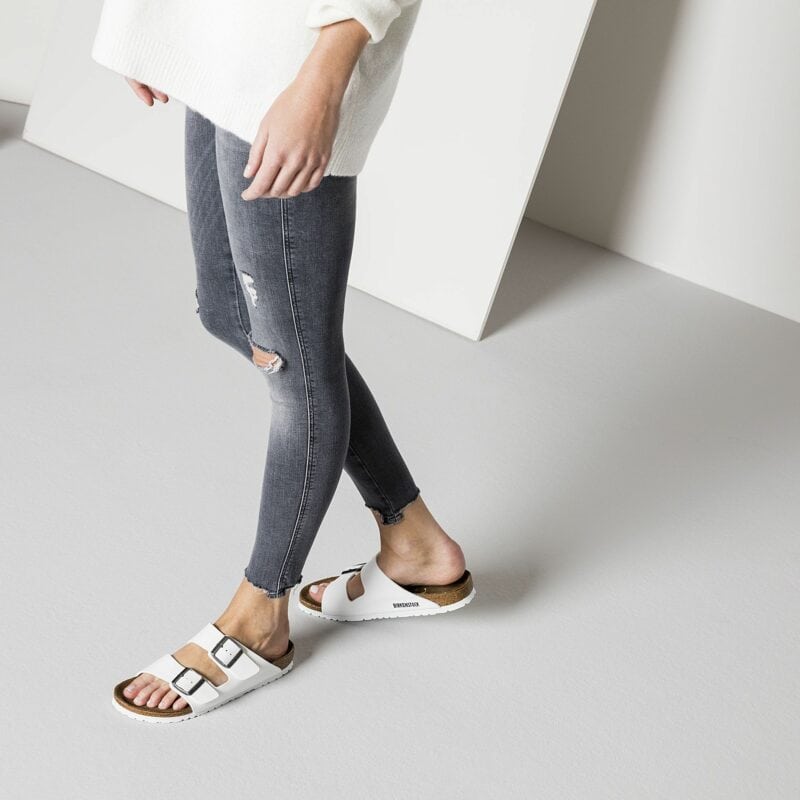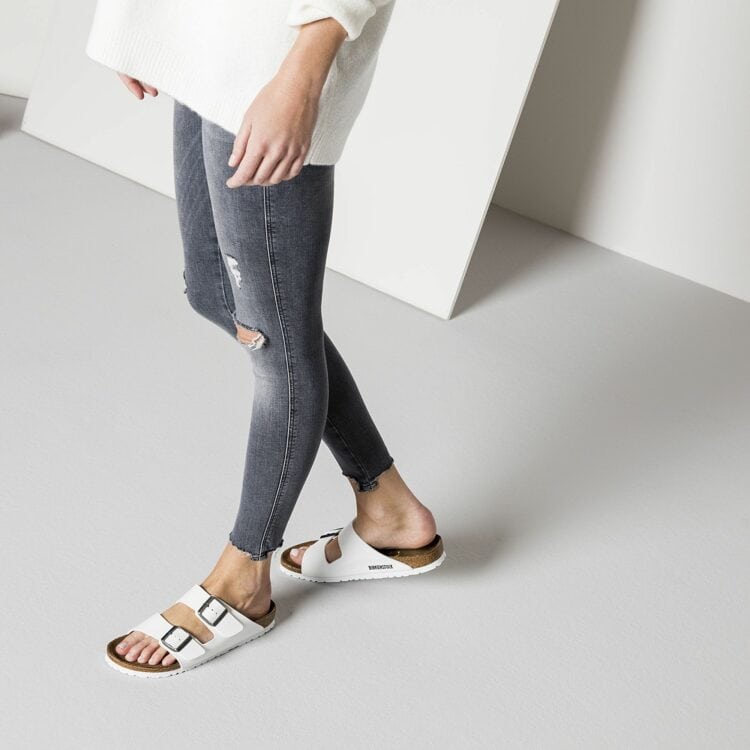 Spring is coming… and you know what that means. Birkenstock season! Okay, you may not have known that but I love Birks, especially now that I'm embracing 'demic style. My silver Birks are looking worse for wear after this past year and I decided to replace them with a crisp white leather pair.
I have had white EVA Birks before and the EVA ones are a great price and great for going out in the yard, but they don't have the durability of the classic Arizonas. I still have my EVAs and wear them often (my current pair is orange), but these new ones will be more for heading out and about in the world.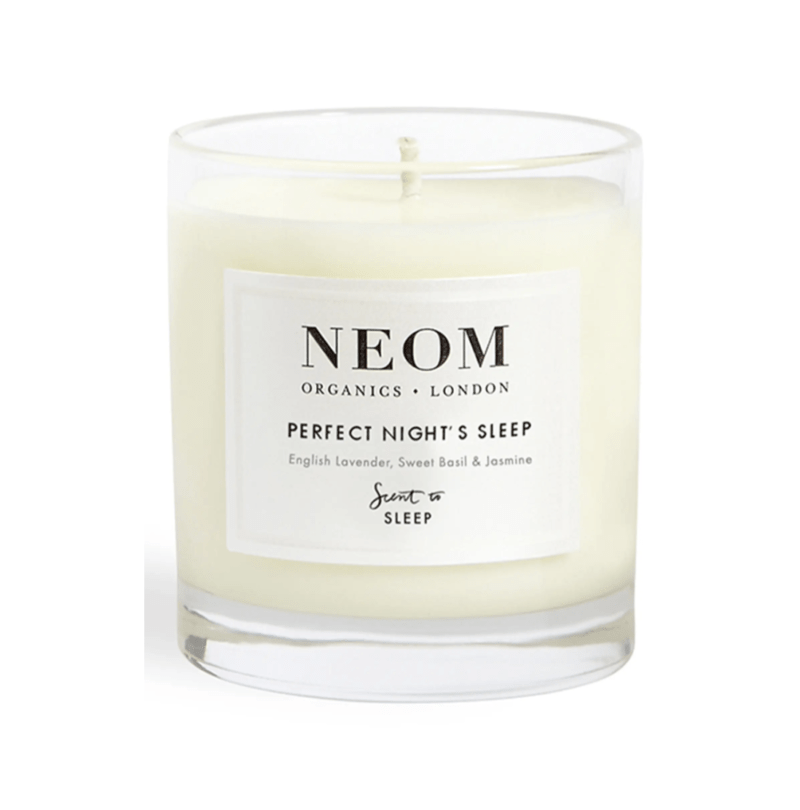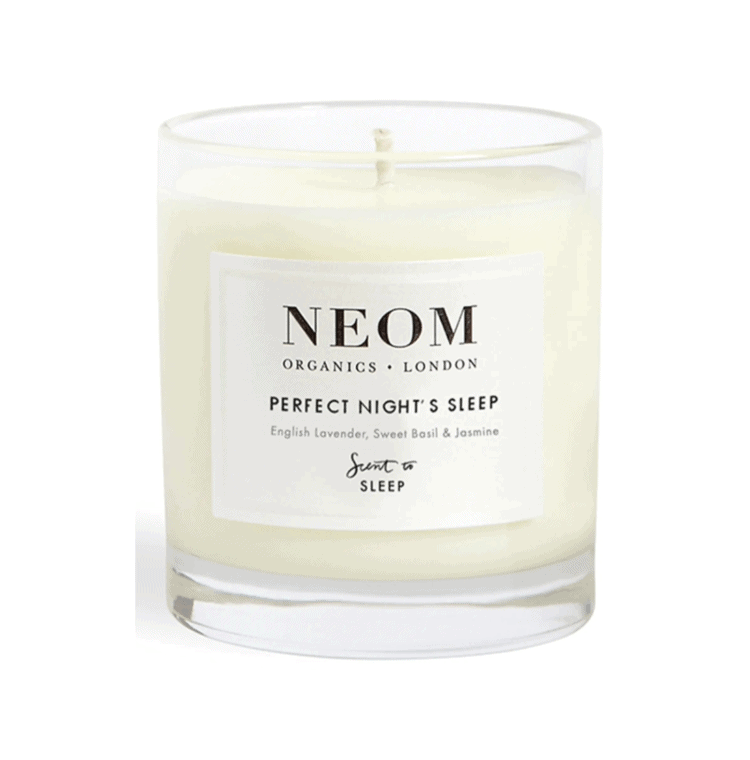 My husband hates the smell of candles. He'll burn palo santo all day long and is okay with some scents in a diffuser, but candles for some reason really irritate his nose and cause headaches. I love candles, and am always on the hunt for one that he can handle. I had one from Jo Malone, and one from Colleen Rothschild, but looking for something new I got this one, which has received rave reviews from a bunch of influencers and online people.
I am sensitive with lavender. Some smell beautiful, and some smell too much like eco-friendly cleansers and stuff we used when changing our kid's diapers back in the day. We diffuse lavender, I have a lavender eye pillow, they're lovely. This candle smells like eco-cleanser lavender, and I could smell it through the cardboard delivery box. I opened the box to get the label, slapped it on the front and taped the box back up. However, if you're not sensitive to lavender and like a fragrant candle that will scent a whole room… this may be for you.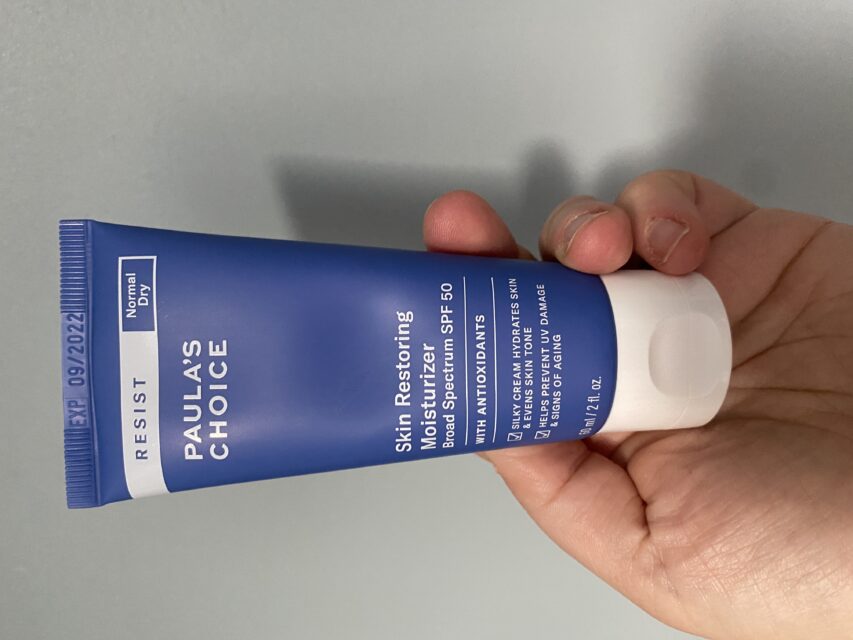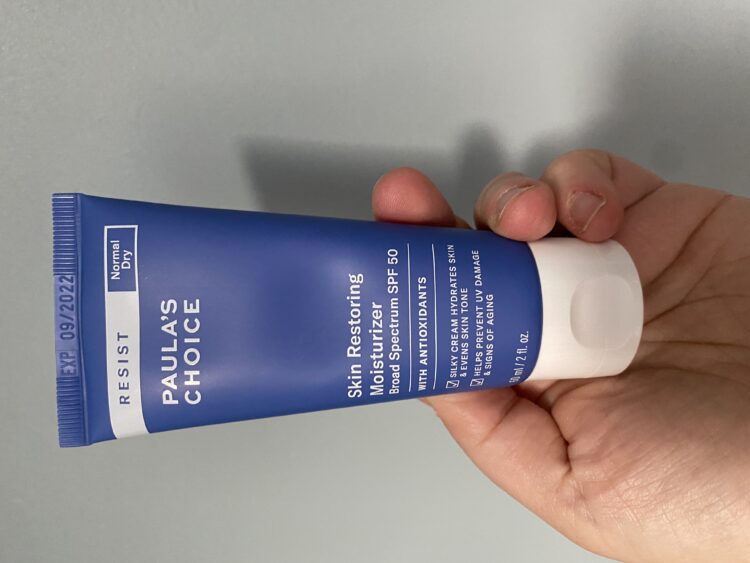 And I realize I haven't shared my day moisturizer lately. I am using this from Paula's Choice. Wanting a decent sunscreen, moisture, and not needing to use two products to achieve it, this has been a great option. No strong smell, I can blend it in without rubbing off the top layer of skin, no breakouts, and it plays nice with foundations and tinted moisturizers.