This article may contain affiliate links; if you click on a shopping link and make a purchase I may receive a commission. As an Amazon Associate, I earn from qualifying purchases.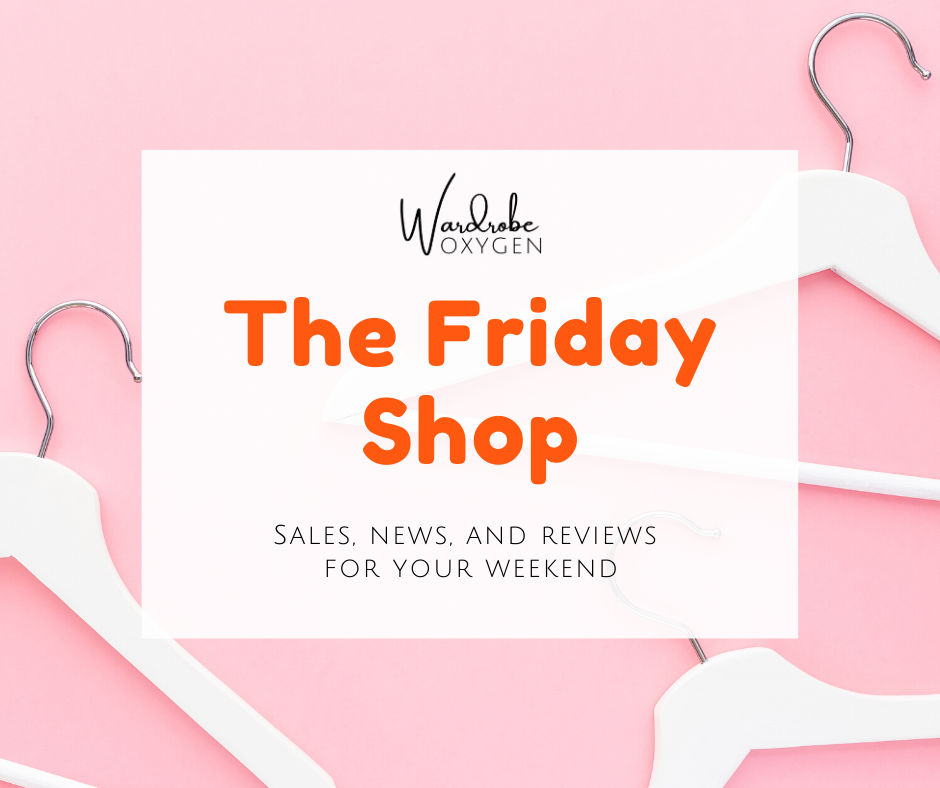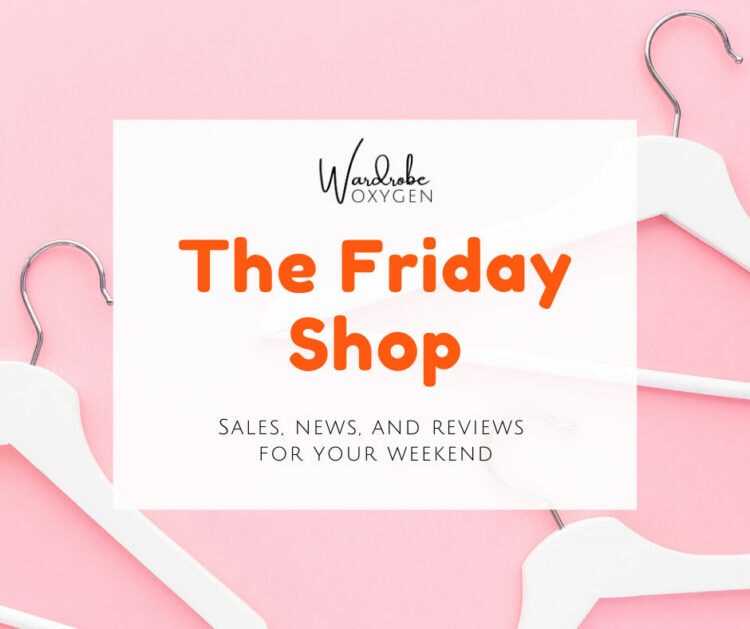 Sale Alert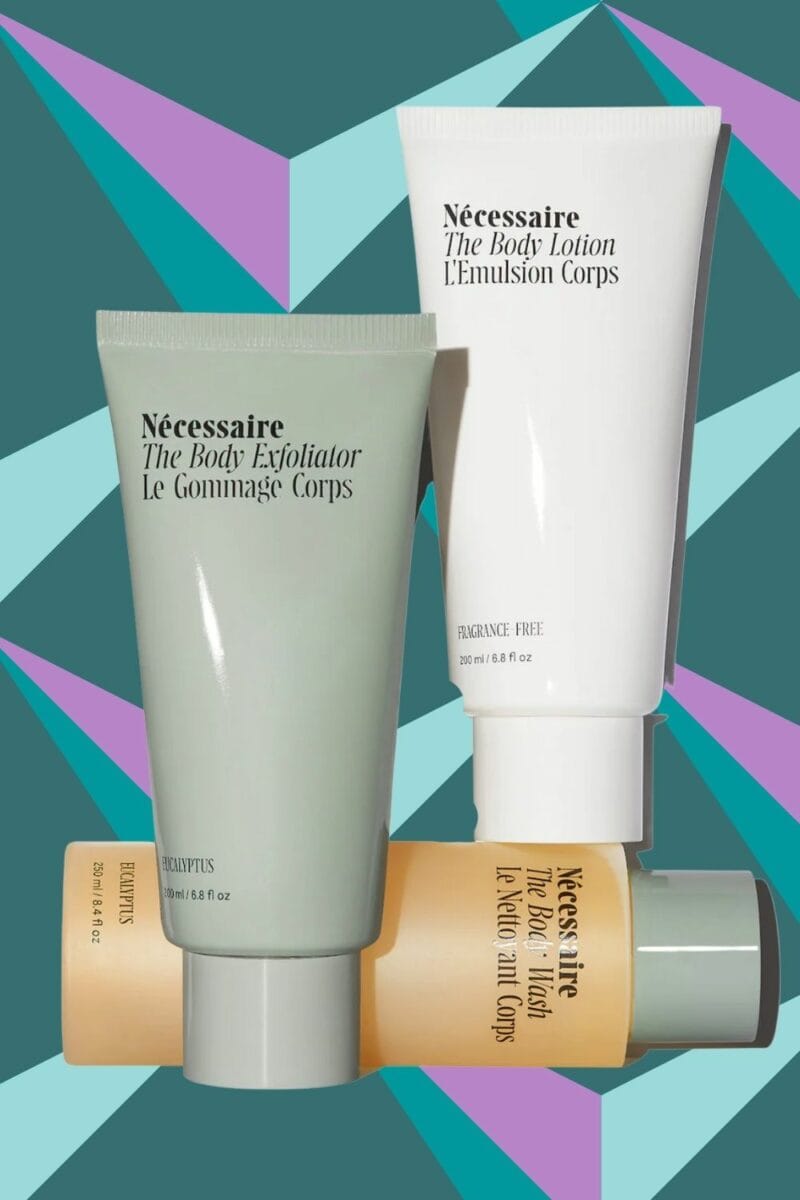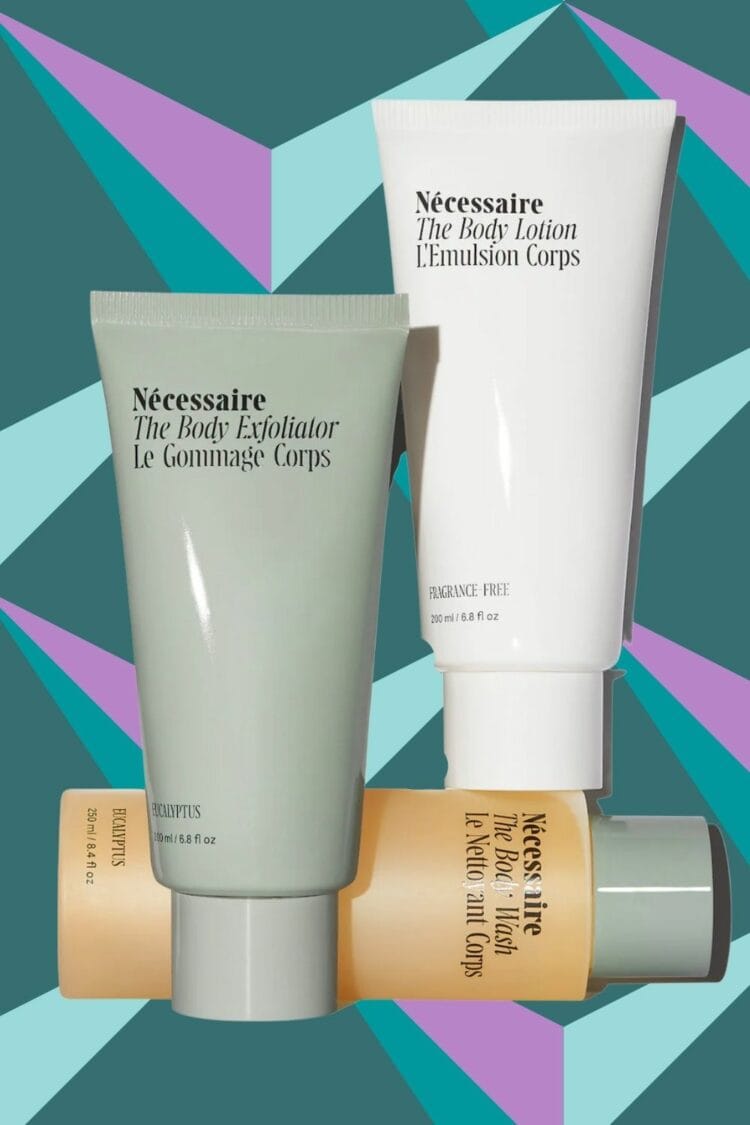 Through Sunday, Nécessaire is again offering Wardrobe Oxygen readers 10% off their order with promo code WARDROBE_OXYGEN.
I've been using Nécessaire body wash and lotion for a few months and my skin is transformed: so soft, hydrated, no breakouts. I appreciate that they offer everything unscented, and it's truly unscented, no chemical or plastic weird smell.
My daughter is now using Nécessaire after trying a lot of dermatologist-approved drugstore brands but still dealing with dry, rough skin. She's using her beloved Glossier body wash, but after her shower, she's using the Nécessaire Body Serum on her driest places and then the Nécessaire lotion everywhere and it has made more of an impact than anything else.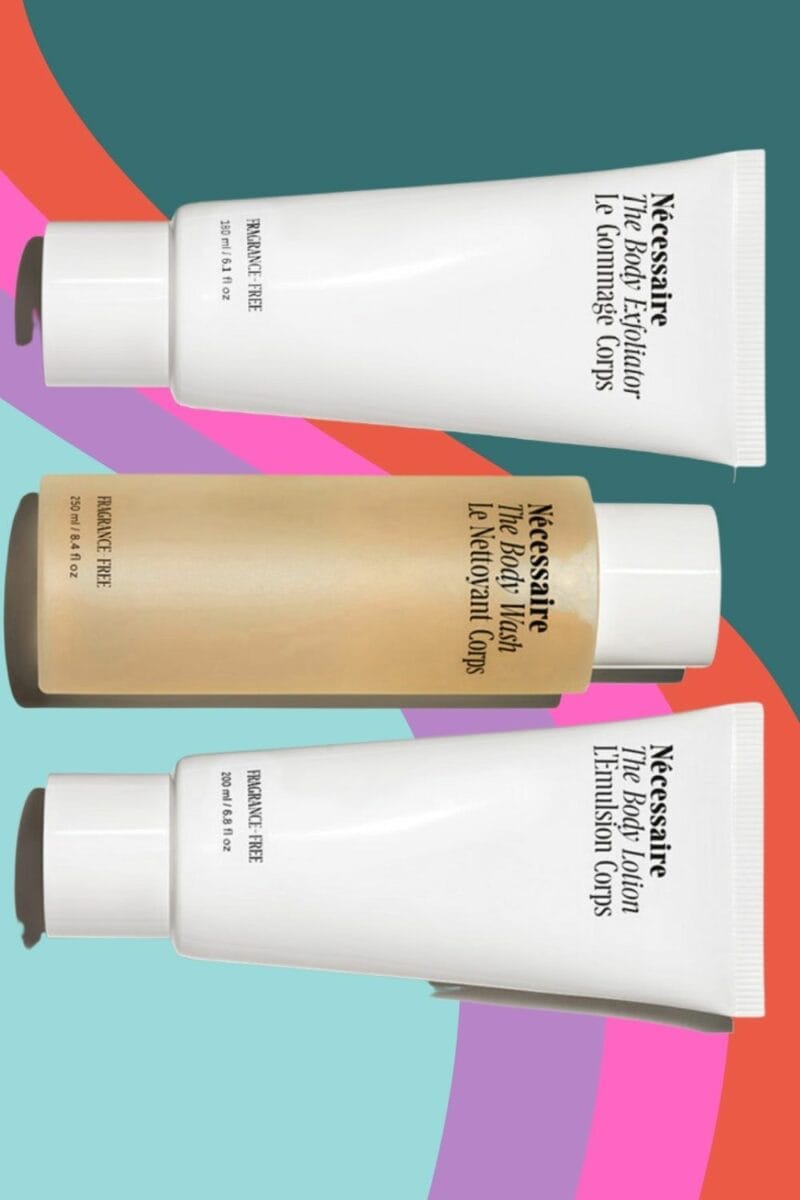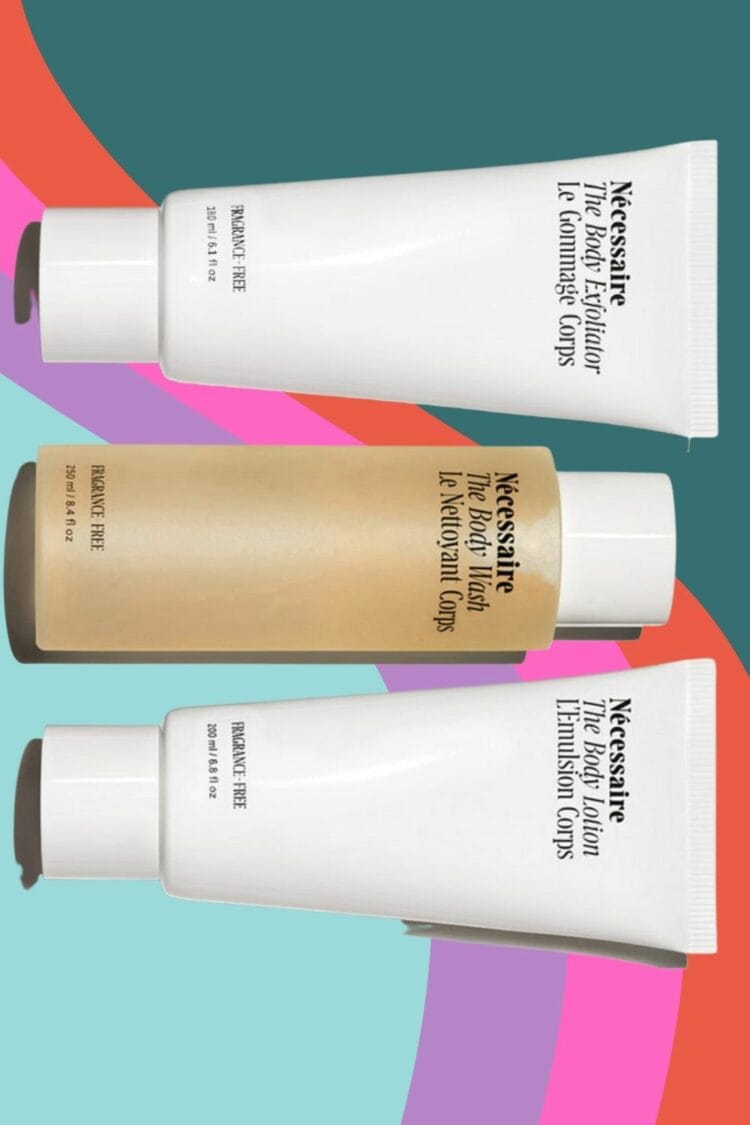 My husband uses and loves the Nécessaire body wash and exfoliator; their Body Essentials box has your choice of Nécessaire body wash, lotion, and exfoliator for $20 less than buying individually and then use WARDROBE_OXYGEN on that to get an extra 10% off your order!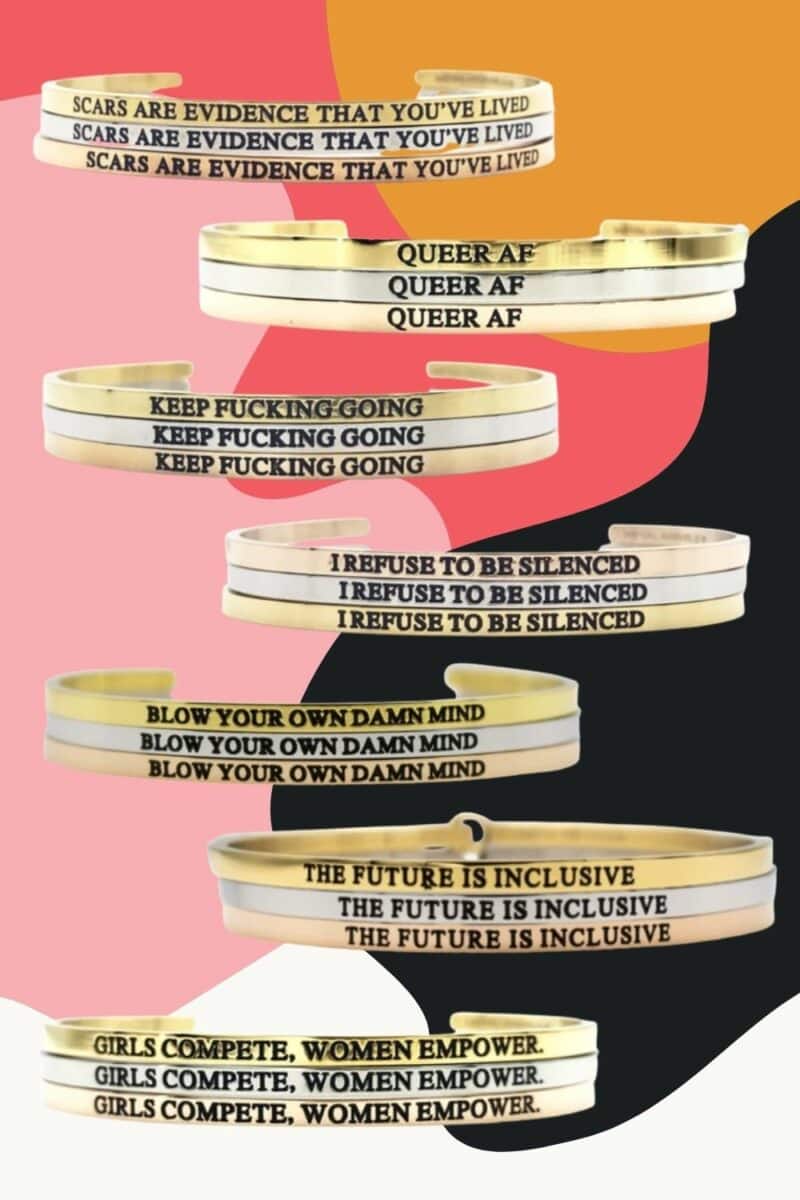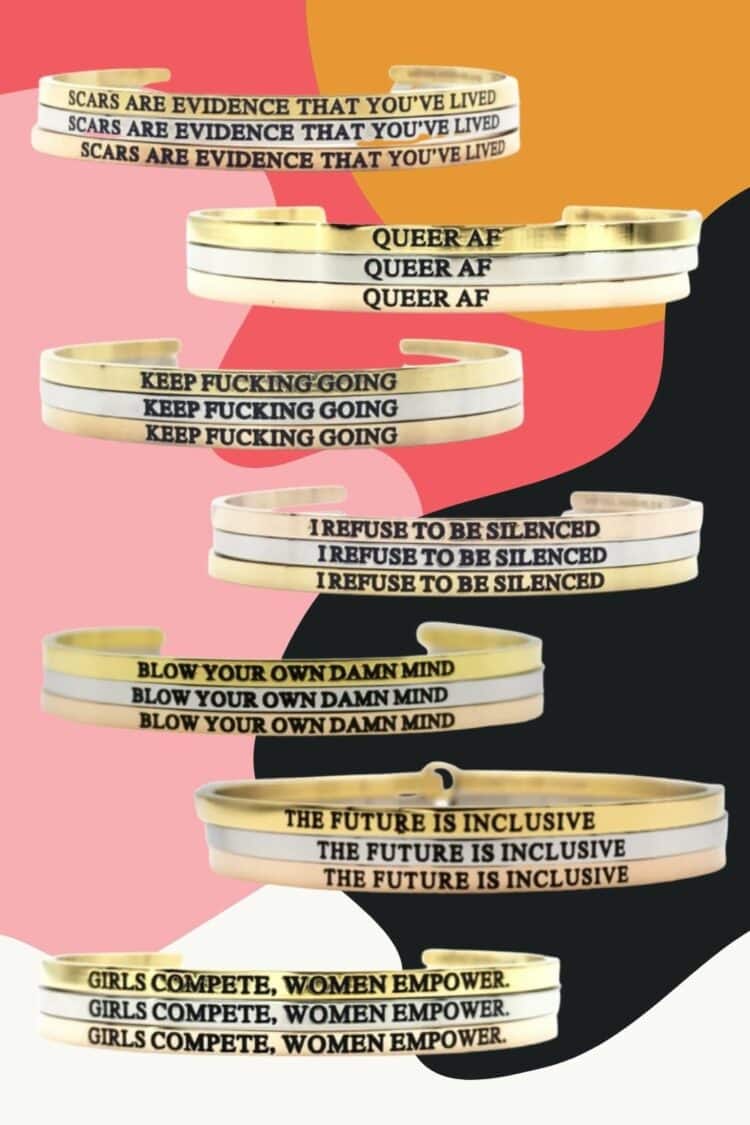 This weekend Metal Marvels is offering 20% off your order with promo code AFTERPAY. Nope, you don't need to use Afterpay to get this deal, you can pay with any format you desire.
I love Metal Marvels, they have such cheeky yet empowering messages, donate to the charity of your choice with every order, and are a small woman-owned company here in the USA.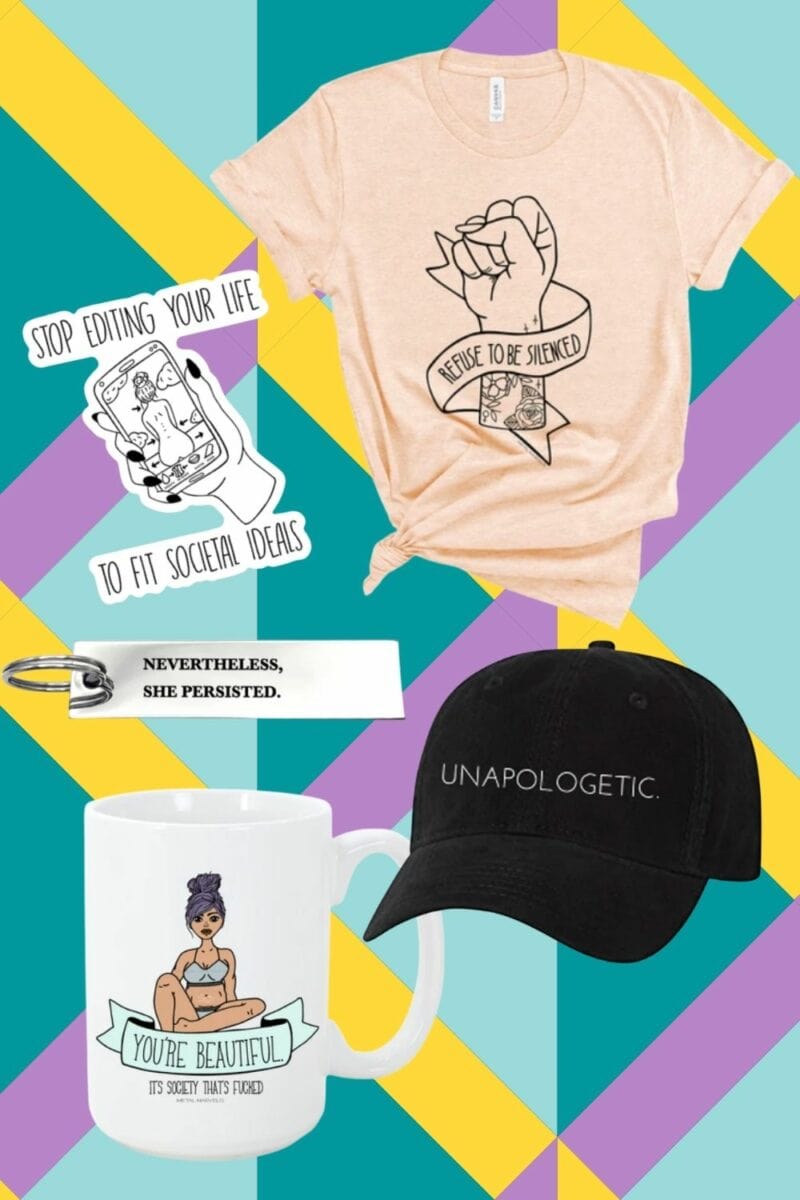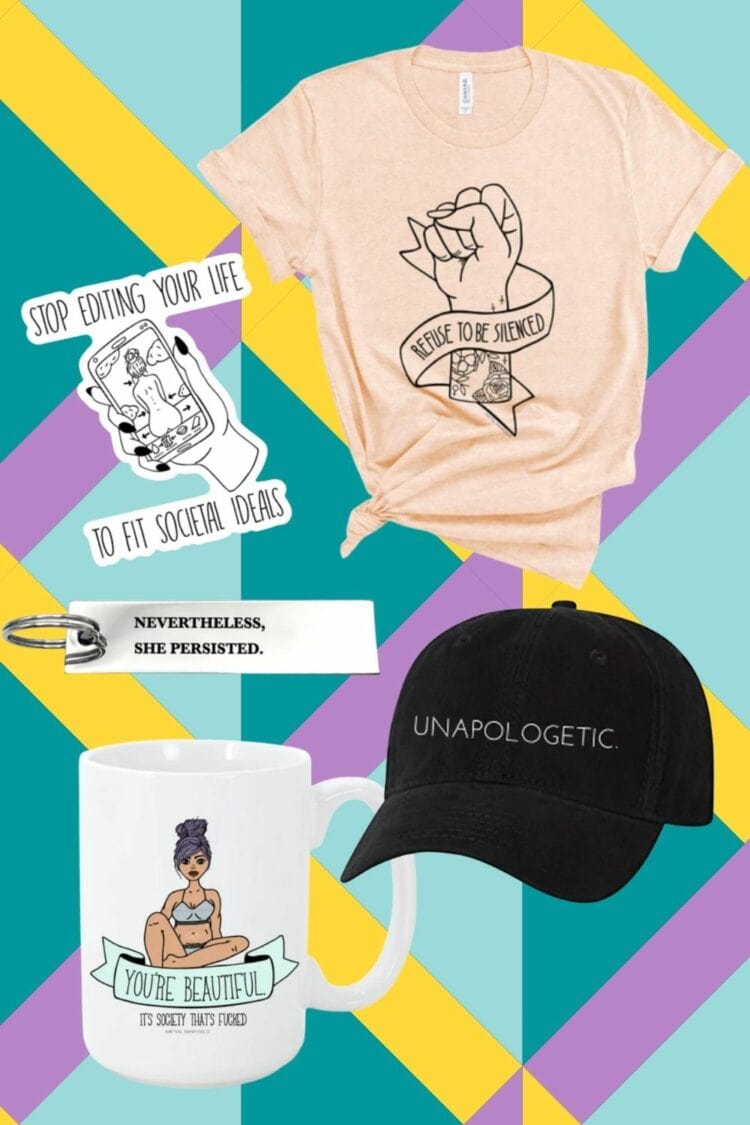 Several years ago, my two best friends and I were all going through our own personal issues. I bought each of us this bangle that says, "Keep Fucking Going," to motivate us to keep pushing through, knowing there will be a light at the end of the tunnel. My bangle still looks great and I still wear it almost daily.
Besides their often-imitated bangles, Metal Marvels carries apparel, sunglasses, drinkware, stickers, and plenty of other gifts and goodies. the 20% off code AFTERPAY expires this Sunday.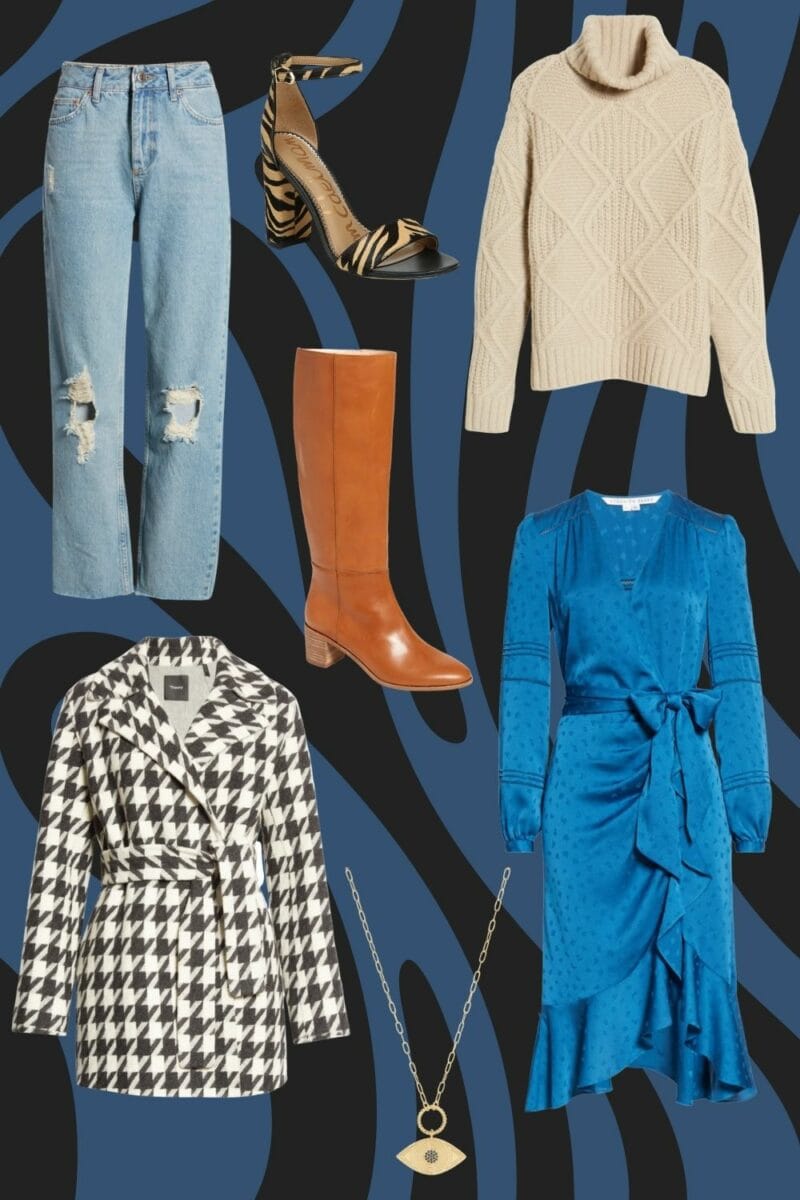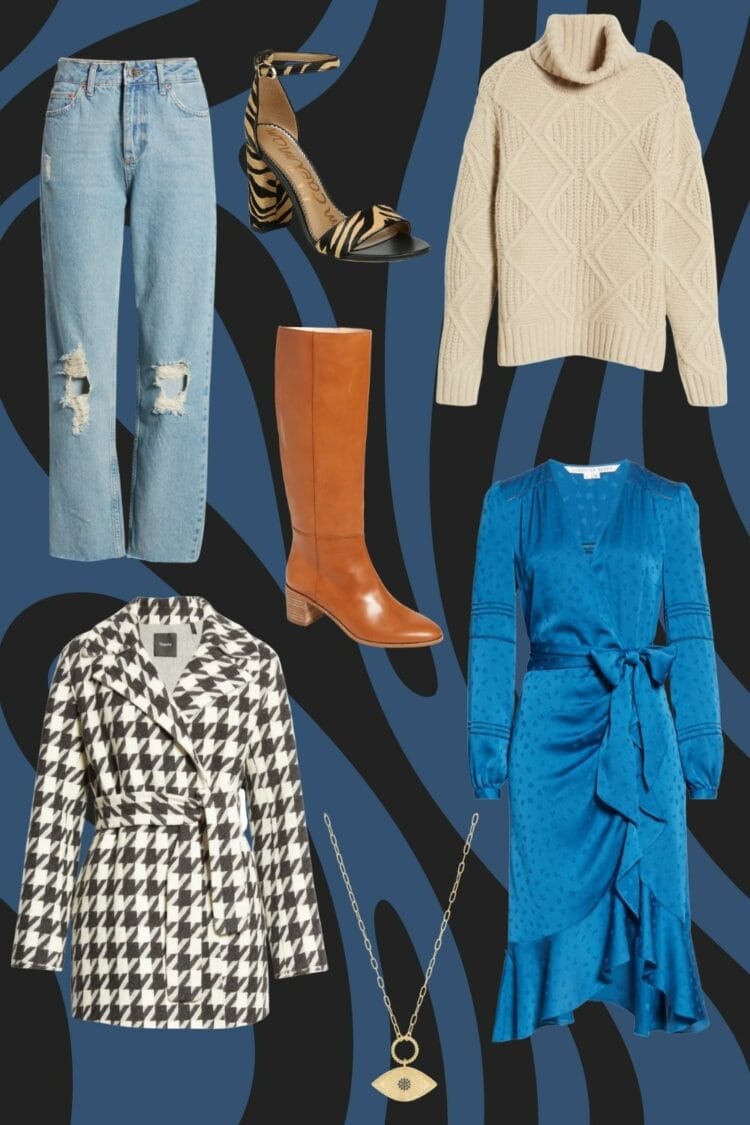 Nordstrom has a Spring Sale through April 5th with up to 50% off. Going through the sale, most is winter stuff, but honestly, it's good winter stuff and a good way to stock up for less.
Seriously, cashmere under $50, $30 puffer coats, Barbour under $200, 60% off Eileen Fisher and Theory, 50% off shoe brands like Aquatalia and La Canadienne… I have pulled first glance favorite picks below (three galleries with arrows on the sides to scroll through) but it's worth checking out the sale yourself as there are items for women, men, kids, and home.



FYI I didn't show the prices not because I'm trying to hide them, but because it wasn't picking up the sale prices and the original ones may scare you away. Like seriously, in there is a Barbour coat usually around $450 for less than $200, $800 dresses for $100, etc. Sizes are limited, so hit the sale and filter by your size and budget.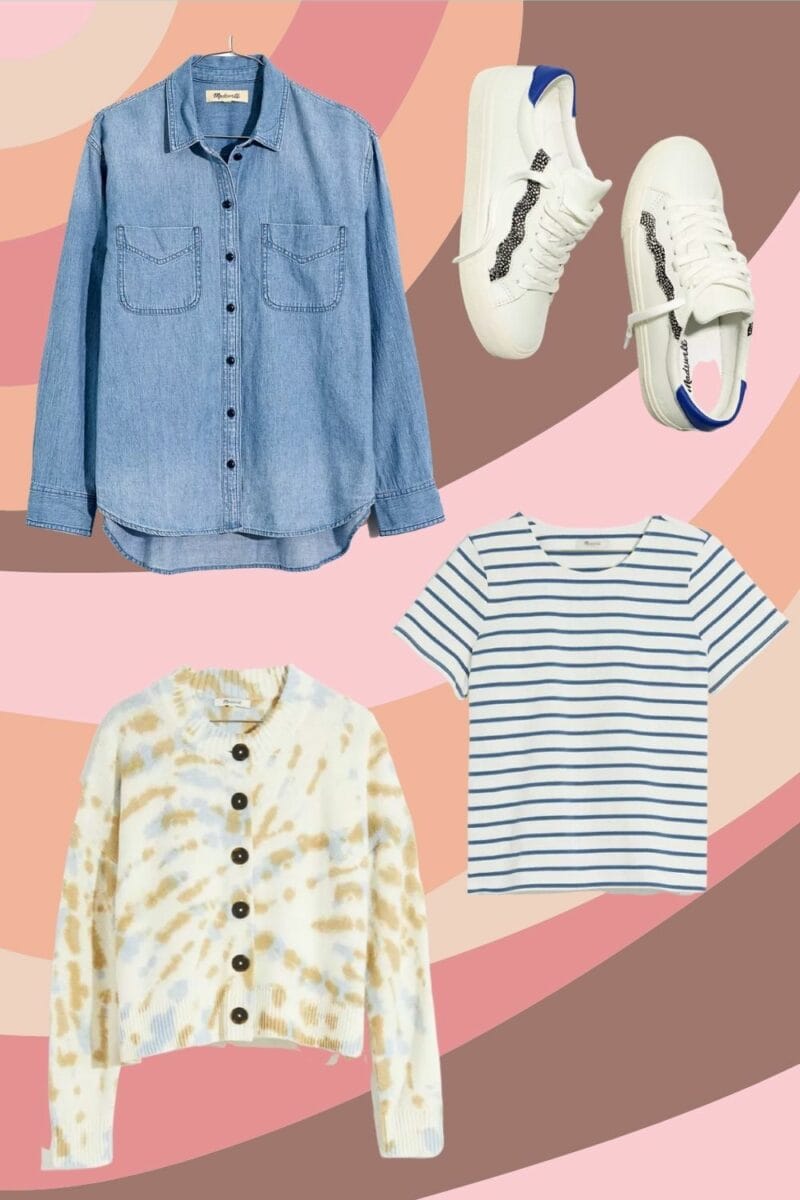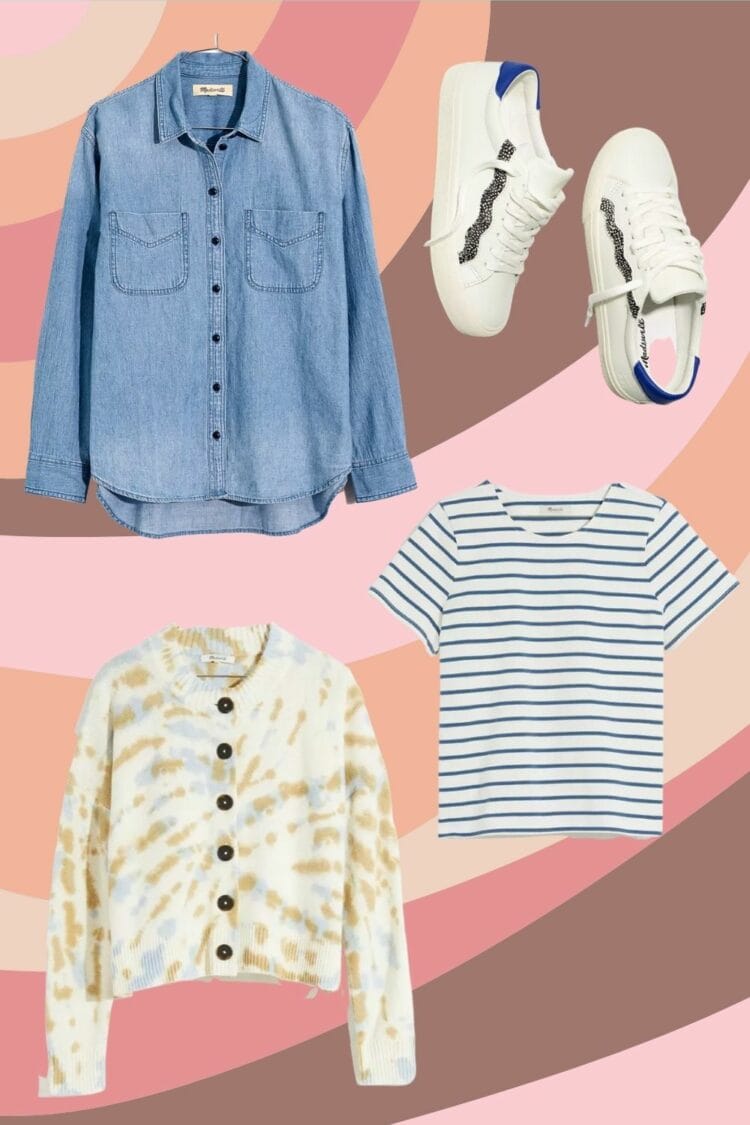 Madewell has 25% off items at this link with promo code HISPRING. This is a great mix of accessories, apparel, and jeans for the current season. This sale ends the 29th.
While I didn't have luck with relaxed and straight-fit Madewell jeans, I still like the brand and have success with other pieces. I have my picks below; again the prices don't show the sale price.

What I Bought and What I Thought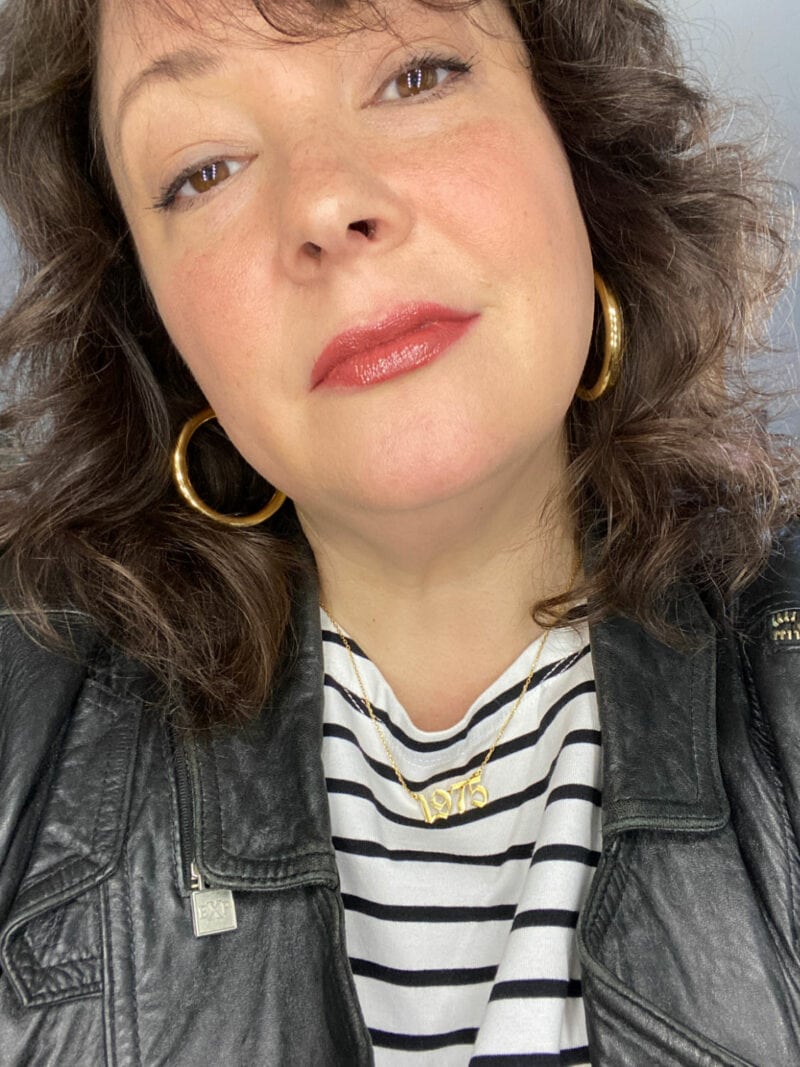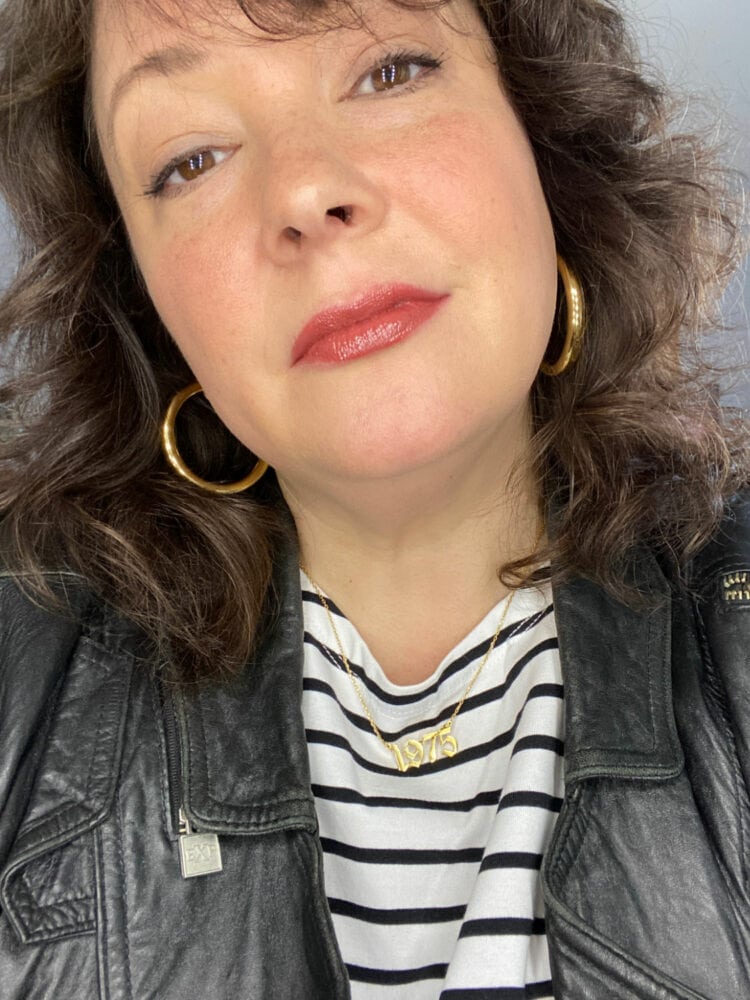 I shared this image on Instagram and many asked where I got the necklace – it's from Etsy. You can get any numbers you desire and they offer a variety of chain lengths and three metal tones. Mine is gold and 19″ long. I think it looks great and it arrived quickly.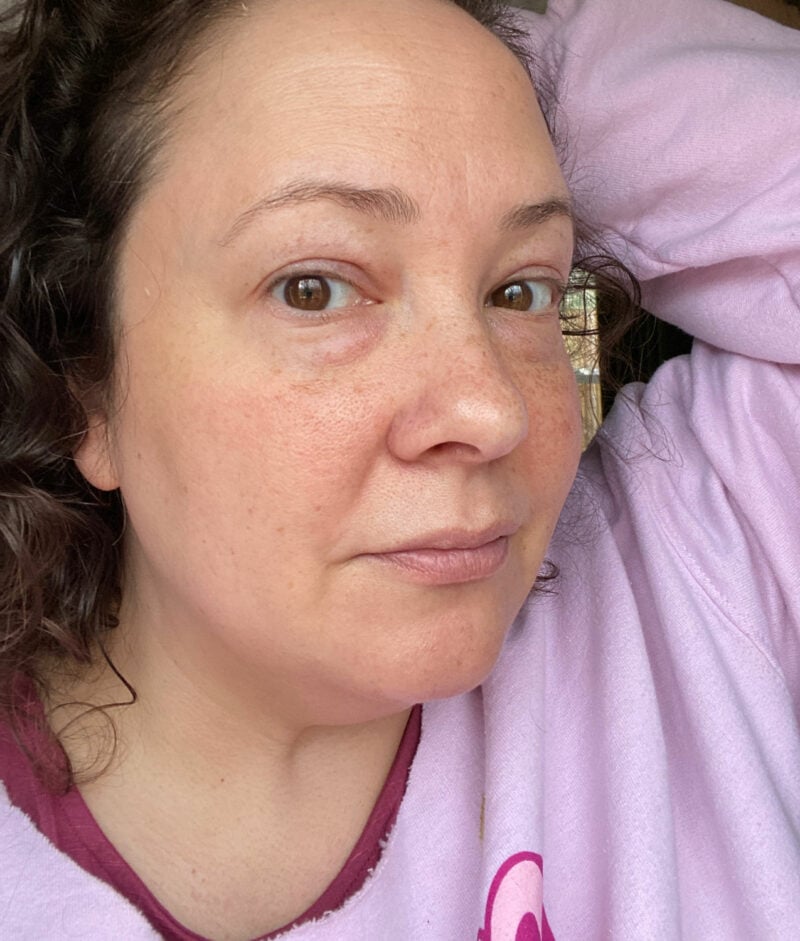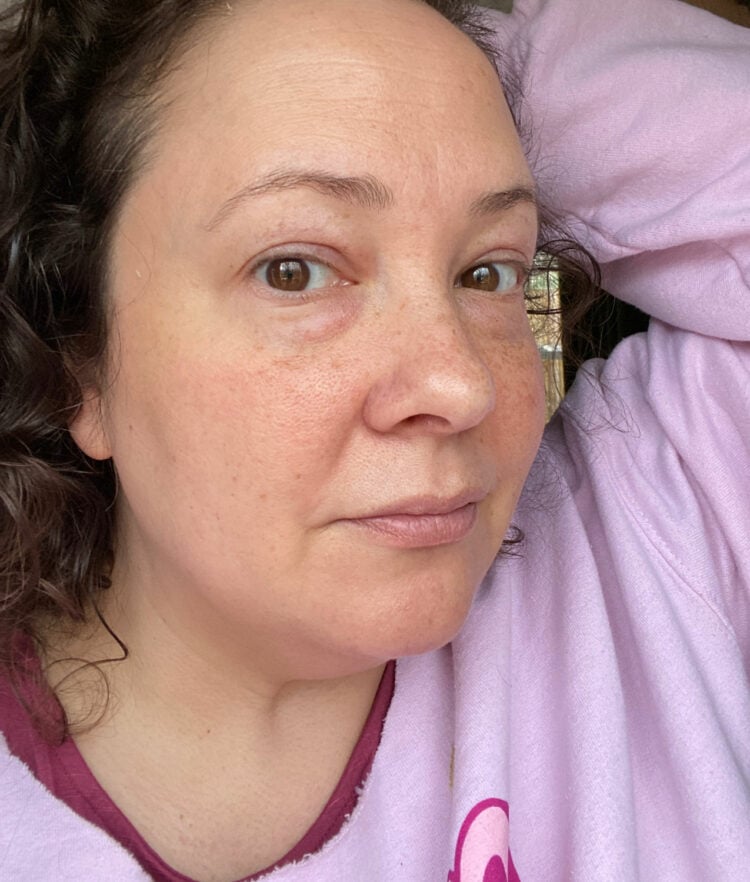 And here is my bare face and the face I sent to Curology to try them out. I went to the dermatologist several weeks ago for a full body scan, but also to check out these weird brown things that had shown up on my forehead.
My dermatologist said they're nothing, just aging sebaceous glands and they should go away with six weeks of Differin. So I ordered a bottle of Differin and I have been applying it every night without fail.
After three weeks my skin got super dry and sensitive. And then it evened out. My skin in general looks good, but no different from my Shani Darden retinol/Kiehl's Vitamin C routine and those brown spots haven't changed at all. I'm thinking I should just get them removed and focus on what I was focusing on before – healthy glowy skin that is aging gracefully with me.
I went to visit my sister and she said she was trying Curology and since she's my beauty guru, I decided to do it as well. I haven't received my order, but I'll be sure to keep you posted on what I think.
BTW when researching Curology I learned about their Access Program: Every month Curology provides 1,000 free 2-year subscriptions to teenagers of families who qualify for the National School Lunch Program or young adults, age 25 and under, that provide documentation of financial need (e.g., Medicaid, WIC, SNAP/food stamps, etc.). I think that's damn cool.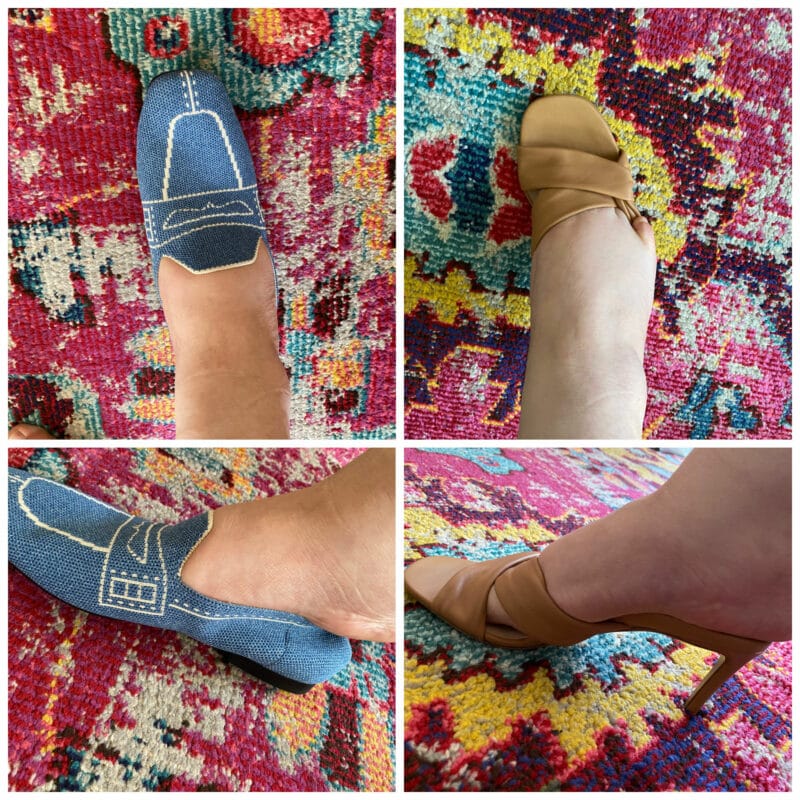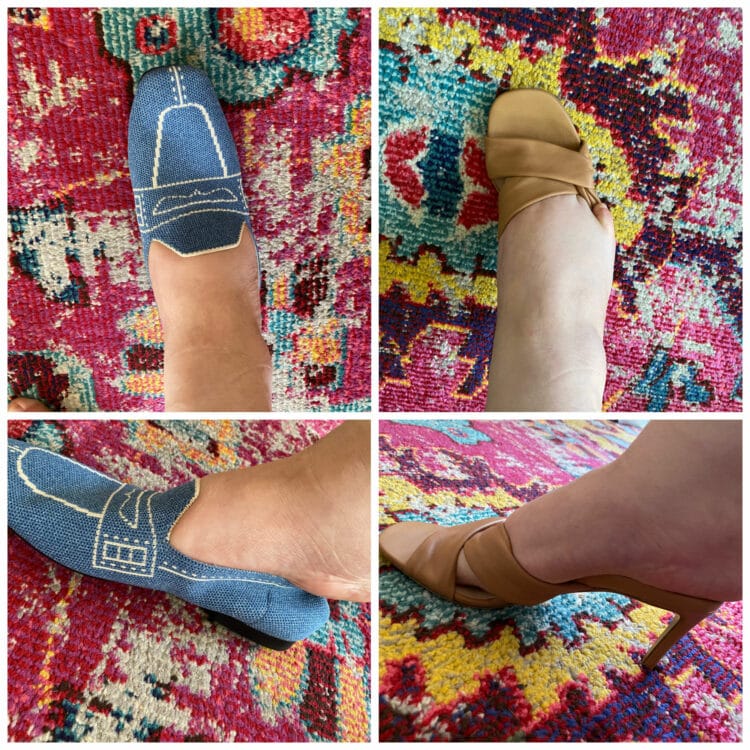 Those of you in the Wardrobe Oxygen community on Facebook knew these shoe reviews would be coming… hate to show that these shoes did NOT work with my wide feet.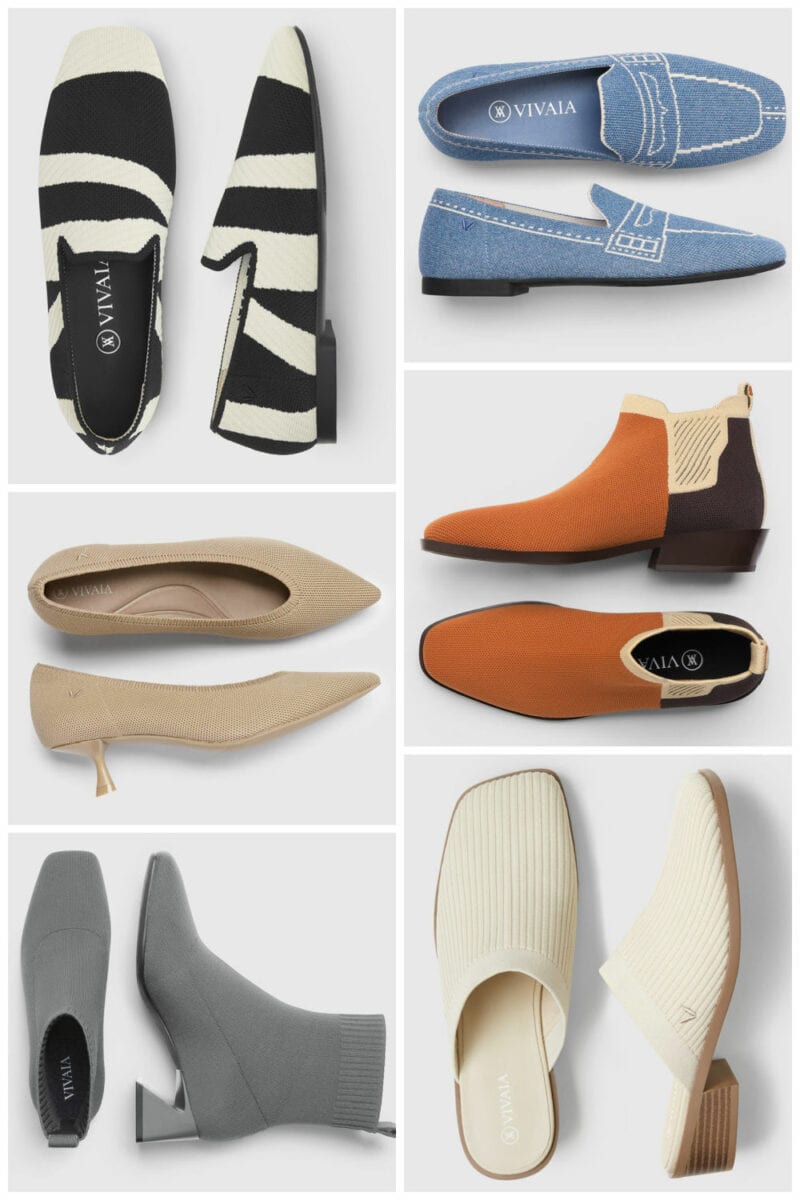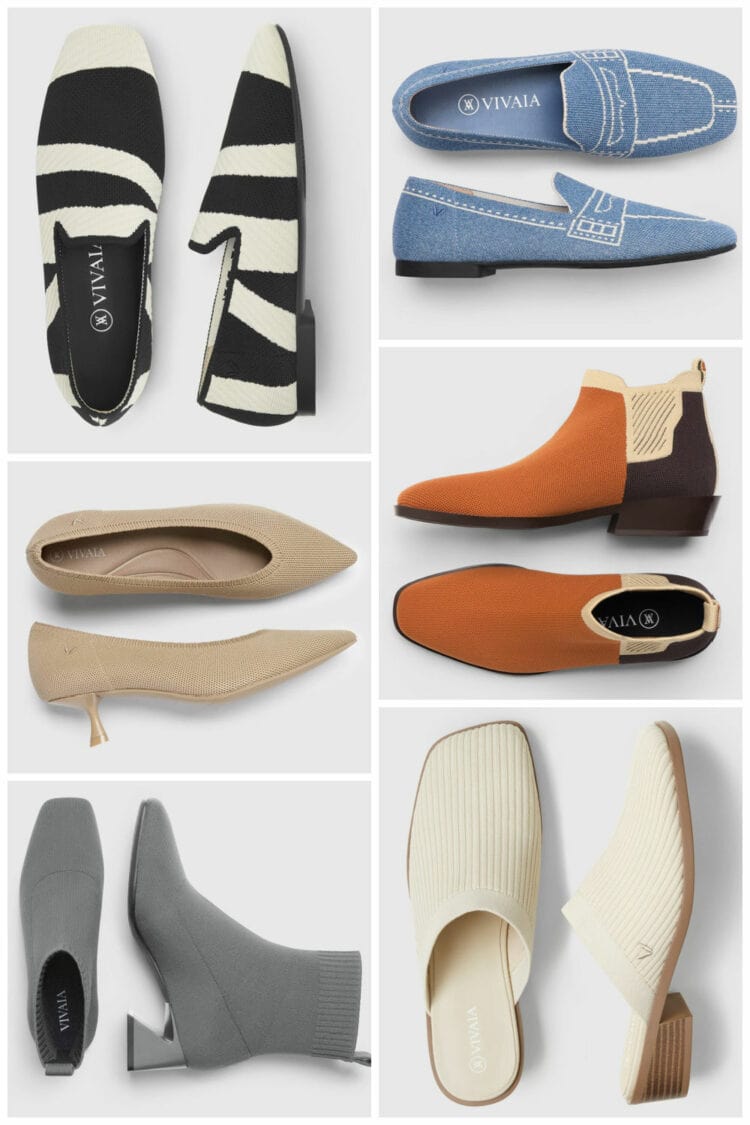 The loafers are from VIVAIA, a sustainable shoe company. With a zero-waste process, VIVAIA crafts their shoes with 3D technology and recycled materials. VIVAIA offers flats, loafers, heels, mules, and boots; the fabric is stretchy and some with wide feet say these shoes work for them.
VIVAIA was kind enough to send me these adorable loafers for free. I don't often have luck with loafers because I have a high-volume foot with a high arch, but the stretch made me hopeful. Unfortunately, they didn't work, I couldn't even get my foot inside. However, I like the weave (it's similar, but IMO a bit tighter knit than Rothy's) and I like the style of these shoes (they have some cool designs).
If you have normal to slightly wide feet, VIVAIA is worth checking out. I bet the flats and kitten heels would work, but they're just not styles I need in my closet at this time.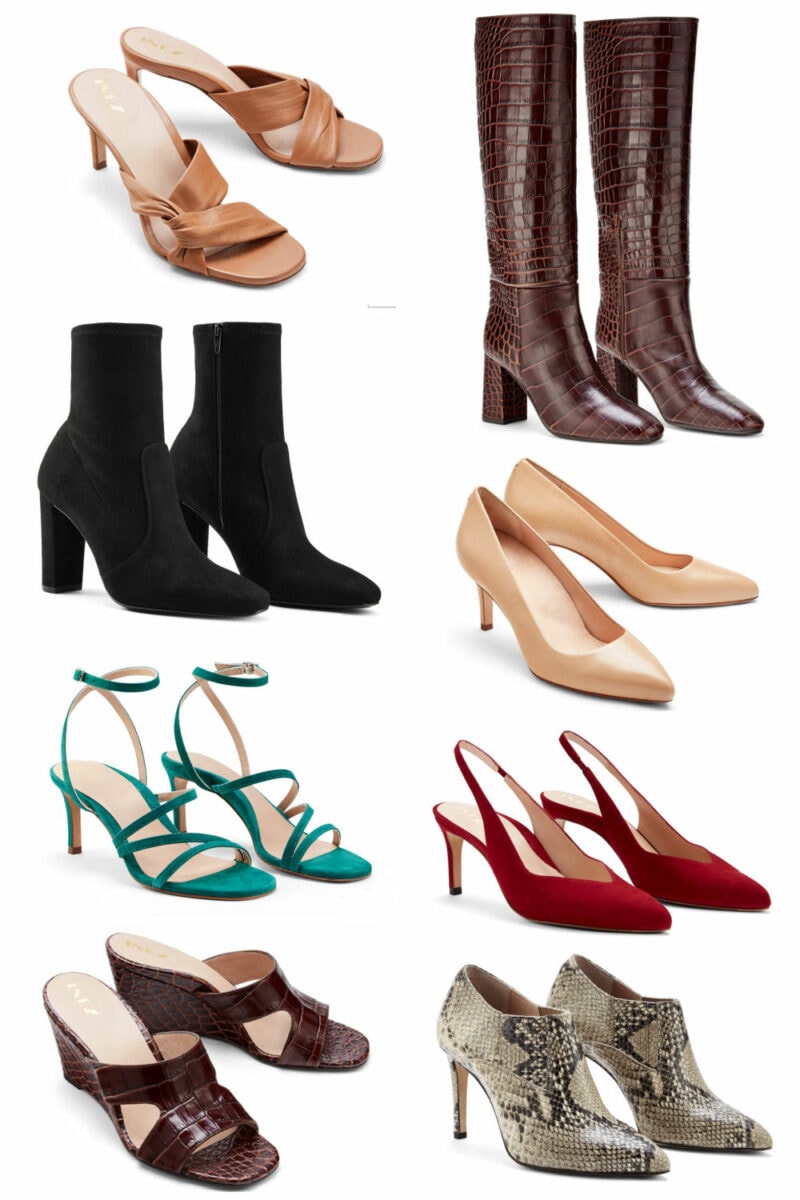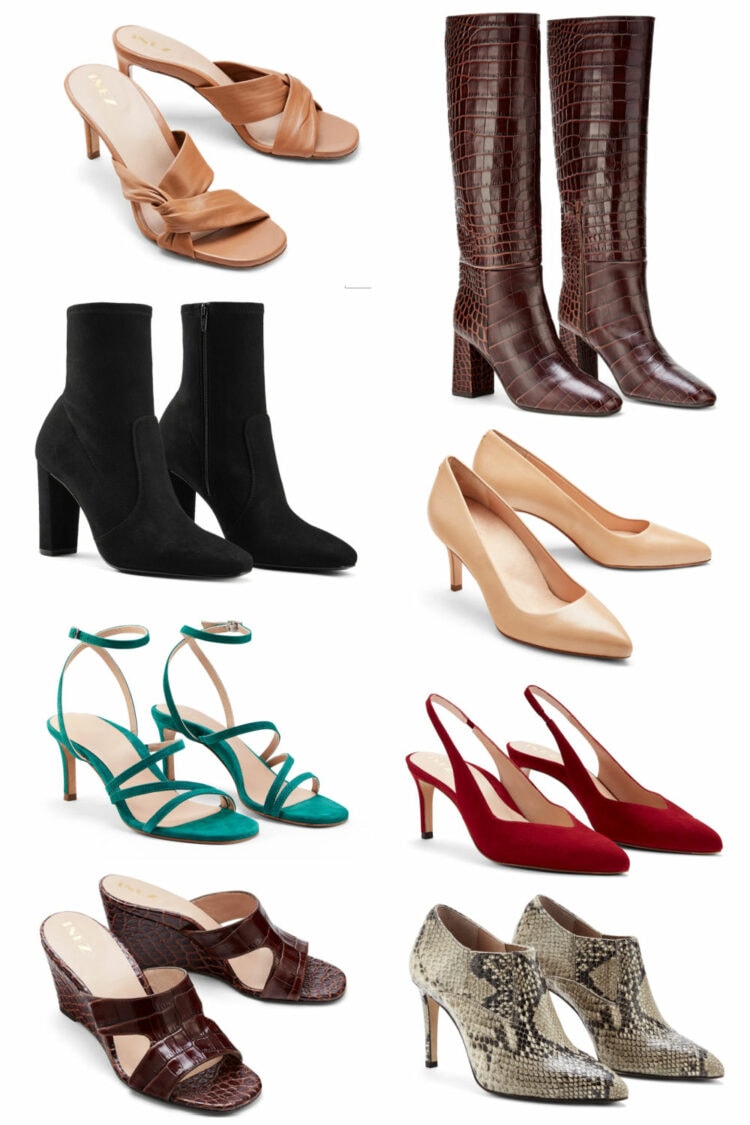 The second shoe is from INEZ, a company that is looking to revolutionize heels and make them comfy. With proprietary plush insoles, embedded heel cushions, and strategic cushioning these shoes will feel good, and the quality handmade craftsmanship from their third-generation family factory in Elda, Spain will ensure these are beautiful shoes that last.
INEZ is unique in offering slim, standard, and roomy fits in each size. INEZ also will send a second pair in a different size to help you find the perfect fit. With over a dozen styles including sandals, boots, wedges, pumps, and more, INEZ offers elegant and classic shoe styles that work with many wardrobes.
I was really hoping their Isa, a heeled slide, would fit me. This is the kind of shoe I wish I had in my closet: buttery soft leather, a style that can dress up and down, a low-contrast color that will work with so much in my closet. I got my size and a half size larger in the "roomy" fit… and it's not roomy enough for my very wide feet.
But after experiencing these shoes I feel good recommending INEZ shoes to those with standard, slightly wider than normal, and narrow feet. They are well made, beautiful, and they have some really stylish and unique shoes!