This article may contain affiliate links; if you click on a shopping link and make a purchase I may receive a commission. As an Amazon Associate, I earn from qualifying purchases.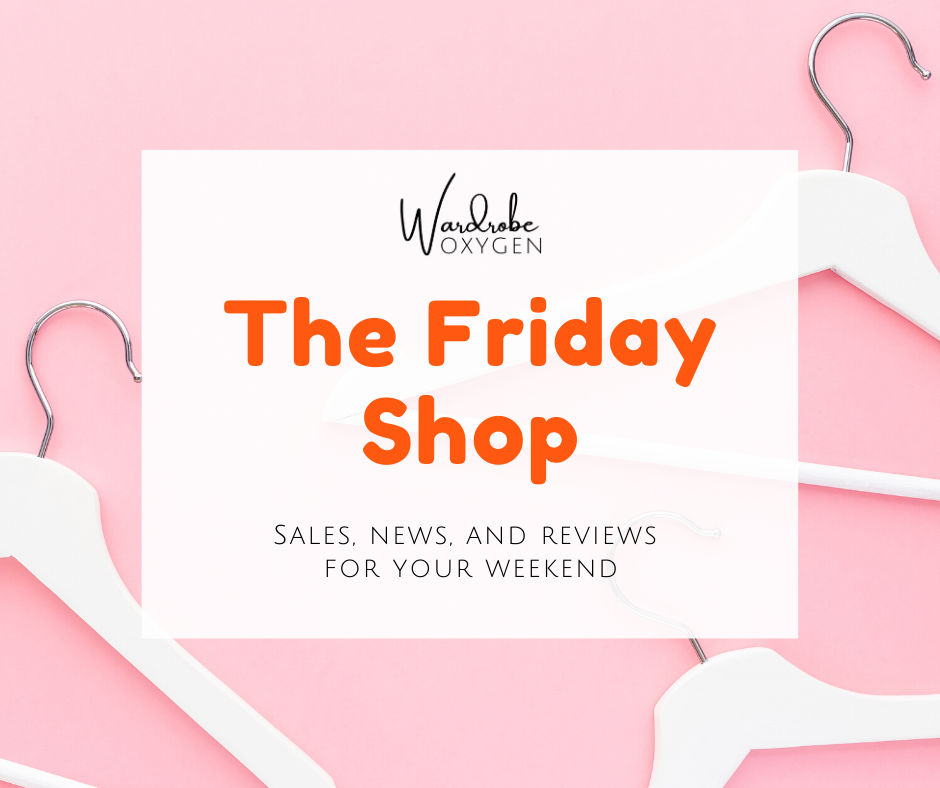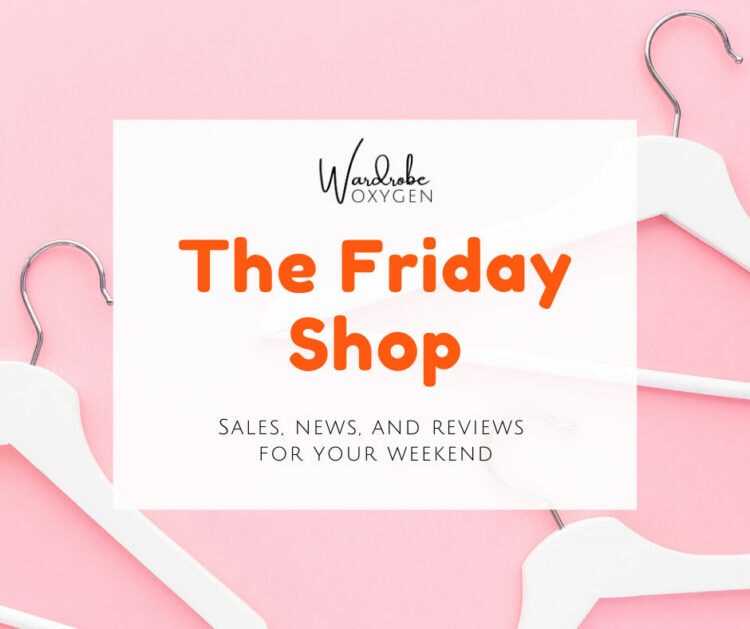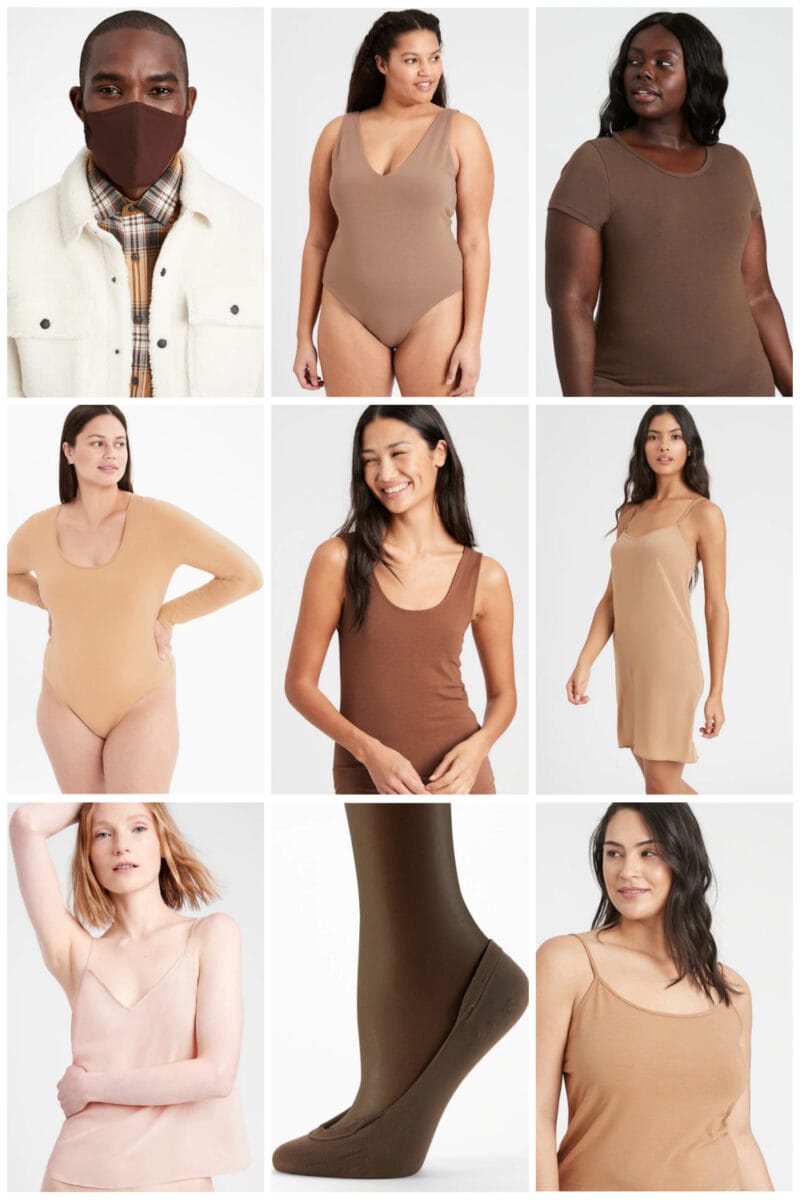 I love how Banana Republic has just continued to extend their True Hues collection. Now available in 11 shades (and with a quiz to help you find the right one for you) up to XXL, these are essentials that you want in a nude-to-you color. From camisoles to face masks, washable silk slips to no-show socks, I'm also pleased to see how the pieces receive great reviews for fit and quality!

Sale Alert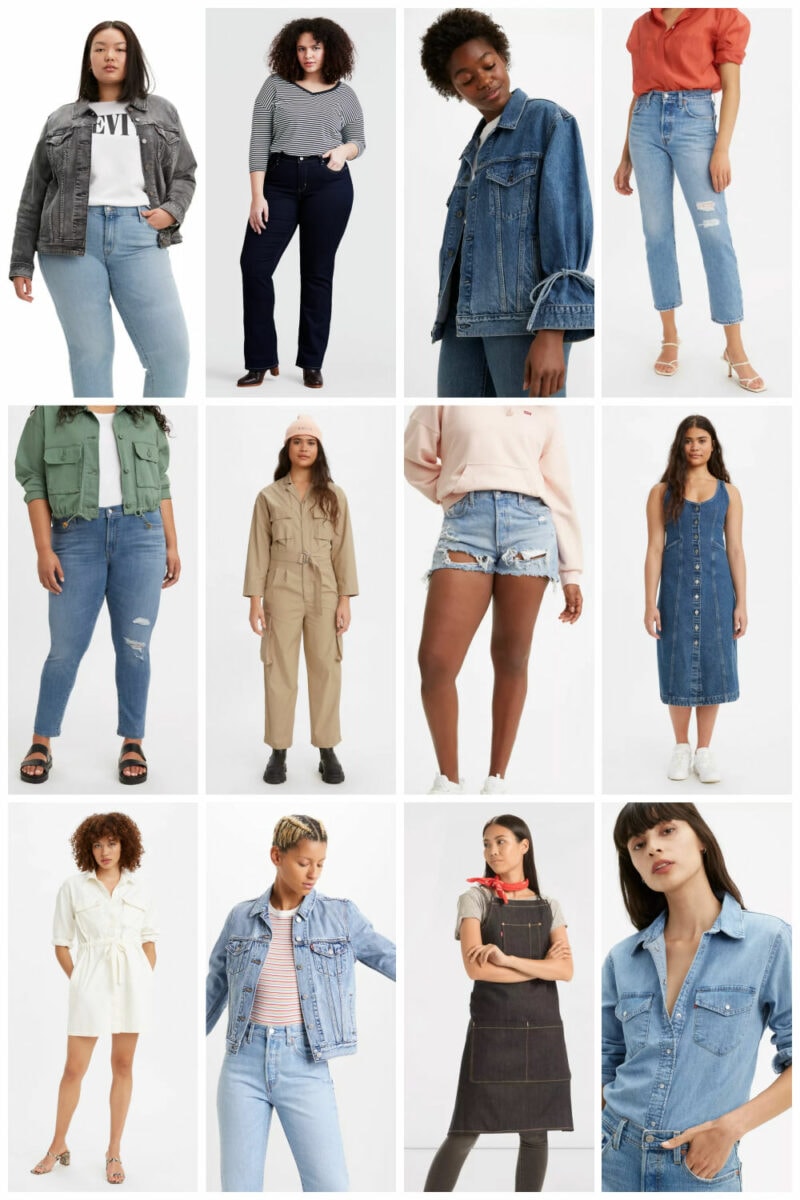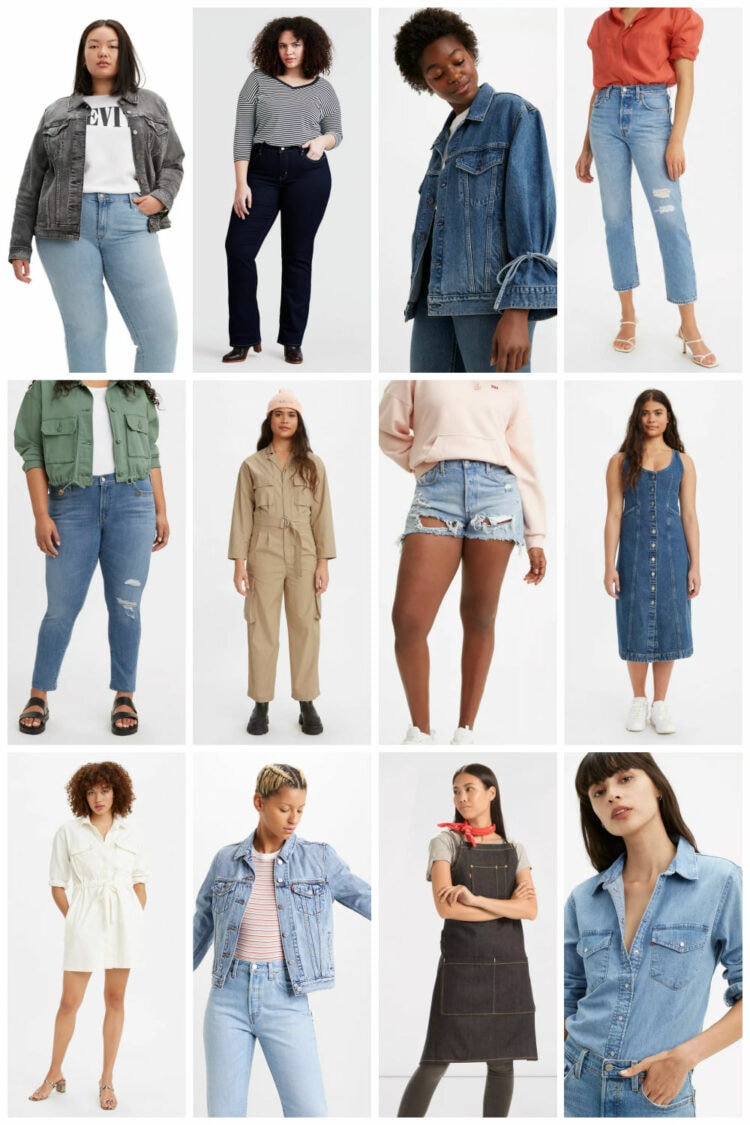 Levi's has 30% off orders $100+ and no code is needed. This sale is through 4/19. After so many years of so much novelty denim, it's nice that classic styles and classic brands like Levi's are back in style.
Levi's modeling of their clothes, IMO, kinda sucks. I think it's a bit too GenZ/old school hipster but if you can look past the awkward posing and weird shoe choice, the jeans are pretty great and they have plus sizes.

Levi's also has a whole Secondhand department online where you can get beautifully broken-in denim pieces for less than new, while also keeping items out of landfills and reducing water usage to craft new jeans.
I've also found far better size range and prices at Levi's direct instead of other stores. I've also returned to Levi's and had no issue (60-day window, $7.50 prepaid return label or return free in-store). Levi's is $7.95 flat rate for shipping, though if you join their Red Tab Program (free) you get free shipping on every order.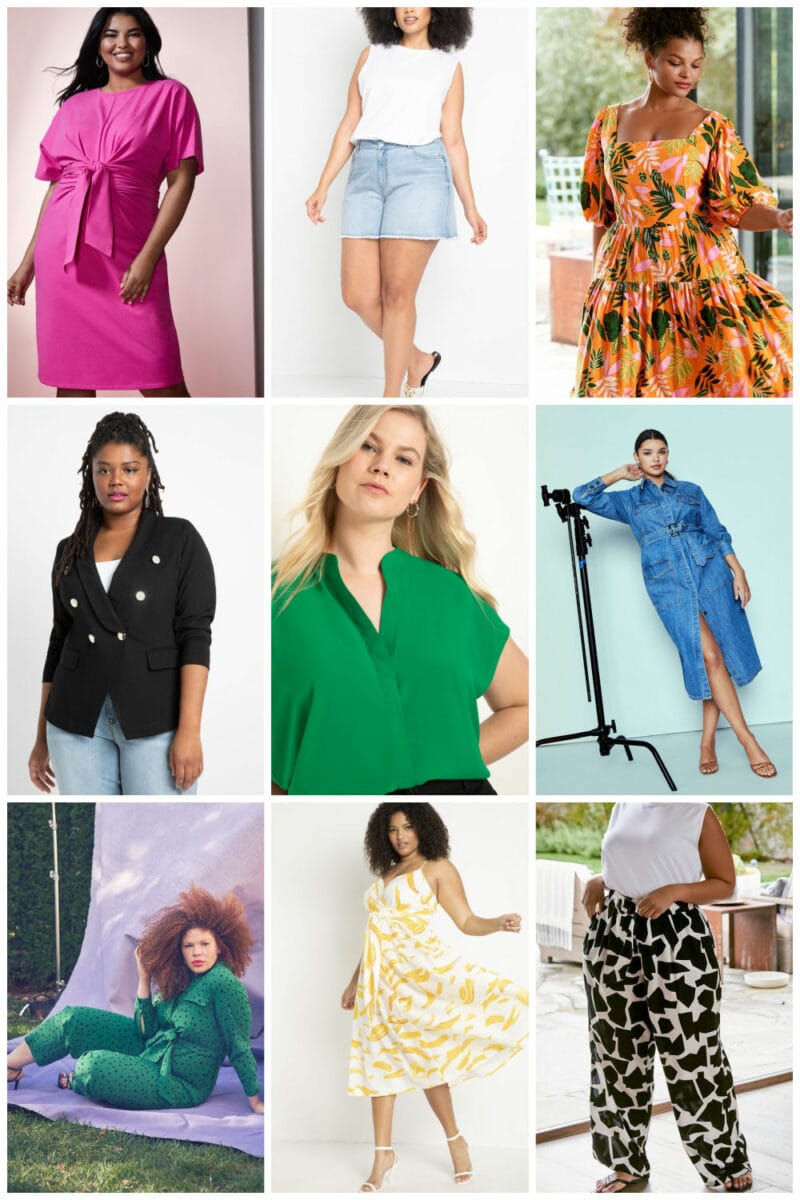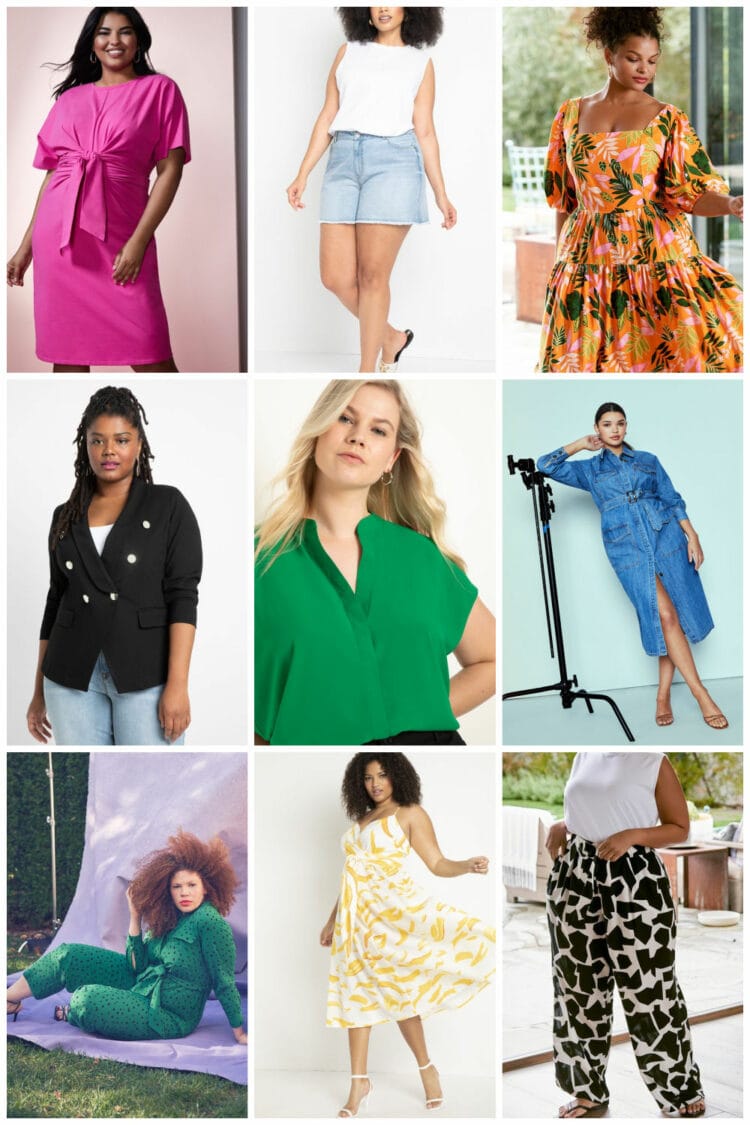 ELOQUII has 40-60% off dresses and tops with promo code LOVEIT. I know it seems like ELOQUII always has a sale, but they also have some fantastic things for spring and summer. And it's worth it to shop early as items sell out fast.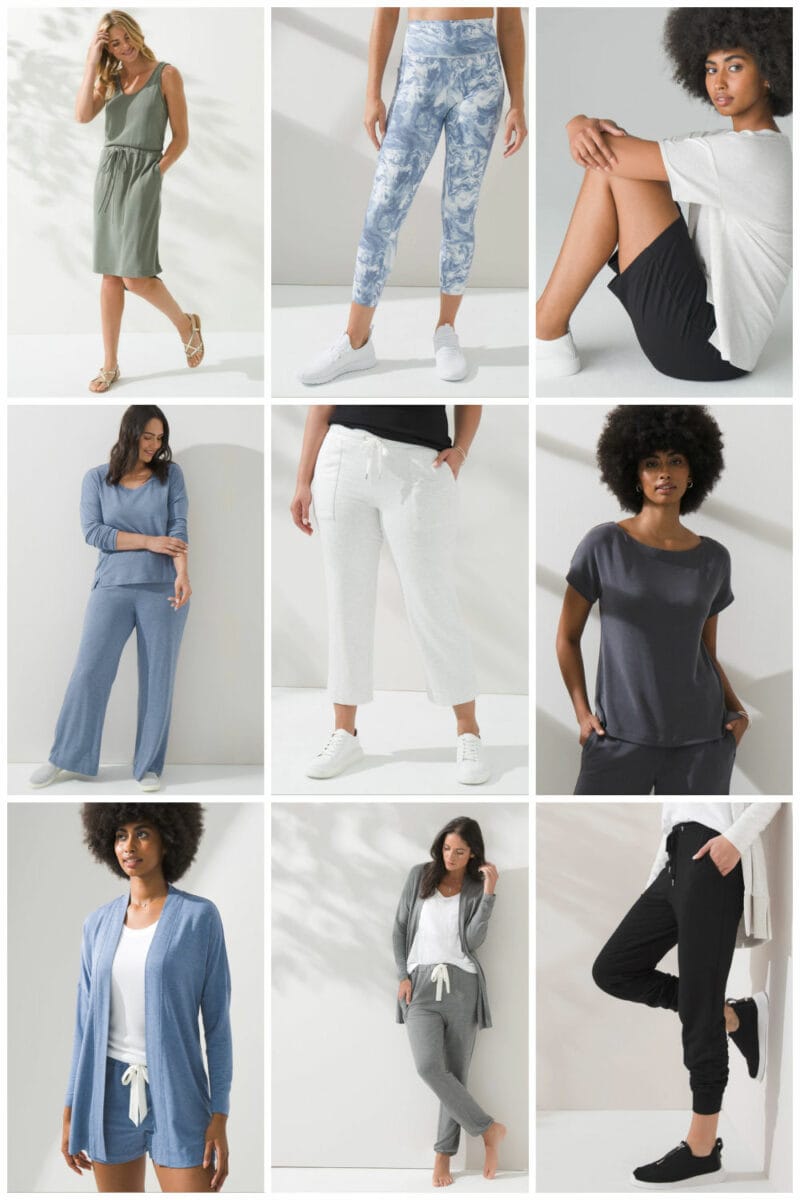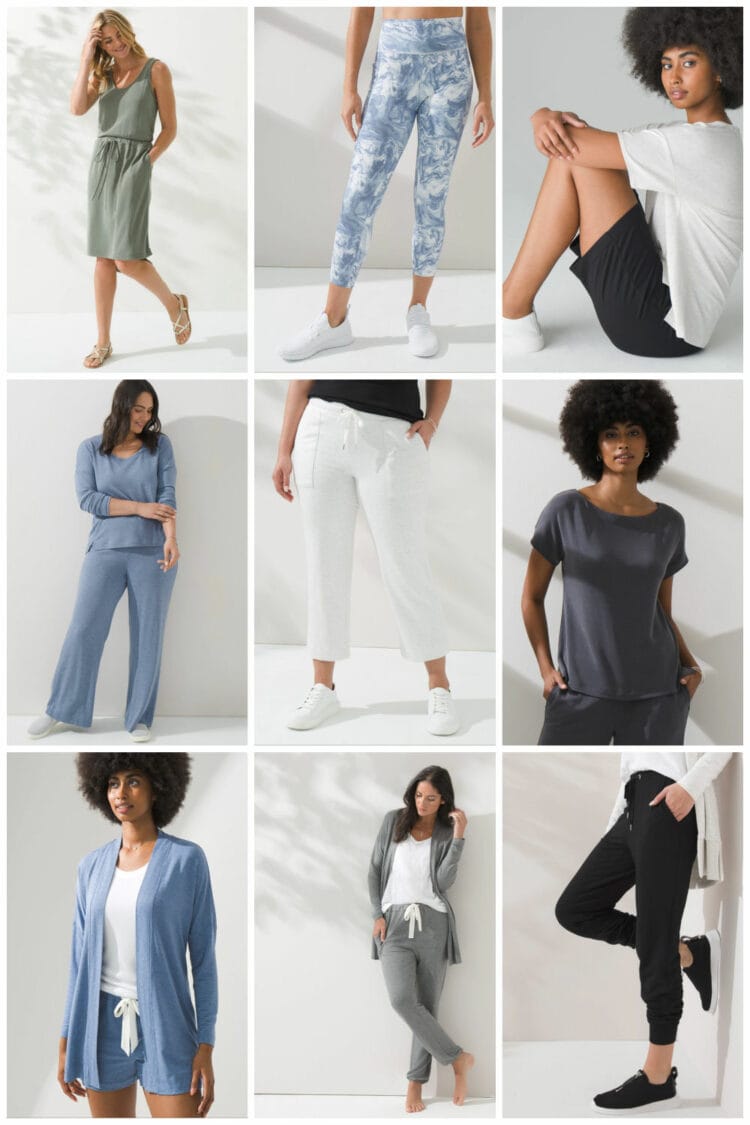 Soma had a sale when I published this in the morning, and by time it was shared with all of you, the sale seems to have ended. I am sorry and leaving this update and the details but cannot guarantee any price. Soma is another one that always seems to have a sale but when I popped in to see what was new, a LOT was new and part of this sale AND a lot of my beloved favorites!
I am not going to delve into the sleepwear part of this sale, but it's worth checking out as there is a lot of Cool Nights which is a must as the temperatures rise for spring and summer. I don't know what magic is in the Cool Nights fabric, but it feels great against the skin, washes well, and keeps me cooler than linen, bamboo, or cotton.
There are also several bras and undies part of the sale, and that is a personal preference (though personally, I love these undies which are 6/$39).

The biggest deal IMO is the apparel. Soma has fantastic loungewear that can be worn out of the home. The color palette is pretty basic (white, gray, black, navy, olive green, cream, the occasional pop of color) but the fabrics are amazing, the quality stellar, and I find the fit fantastic.
What I Bought and What I Thought
I reviewed Glamorise bras before and found them well made and really supportive yet comfortable for a large bust. Glamorise recently reached out and offered to send me a few styles to try out.
I asked for the bras in size 38DD (I normally wear a 36 F/G) because before when I did a sports bras for large bust review that included Glamorise, I found the cups had extra fabric and the band was snug.
These are the two that really stood out from the bras Glamorise sent my way: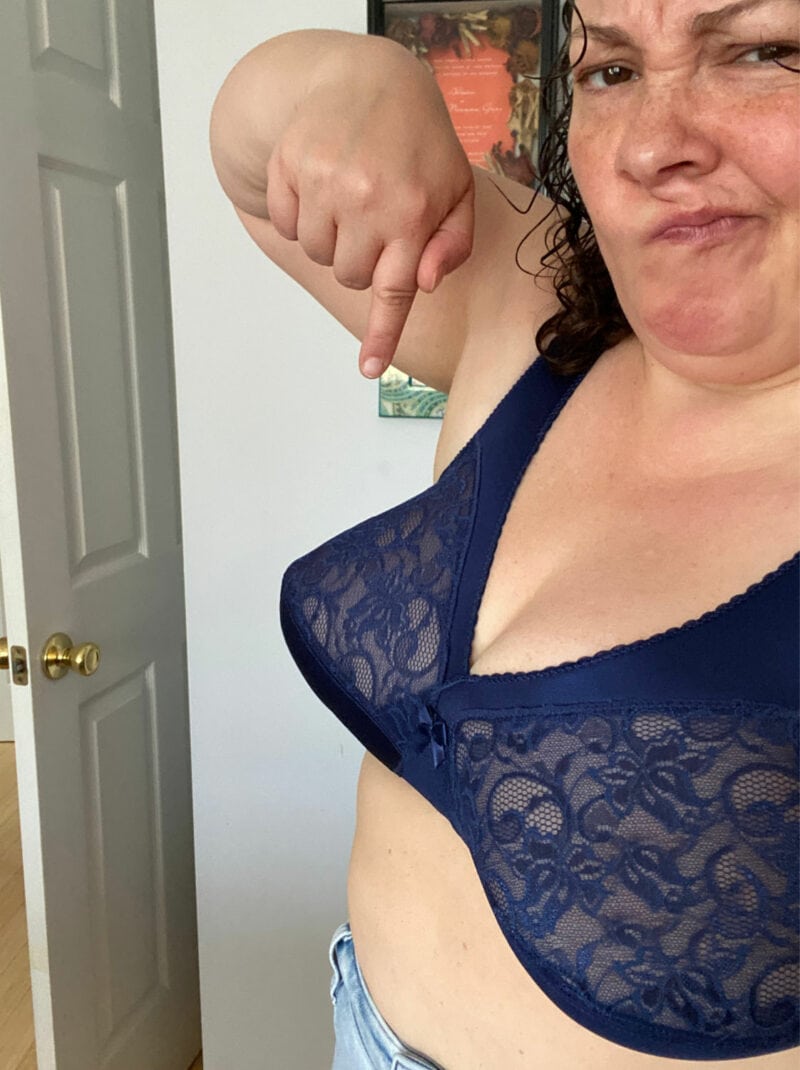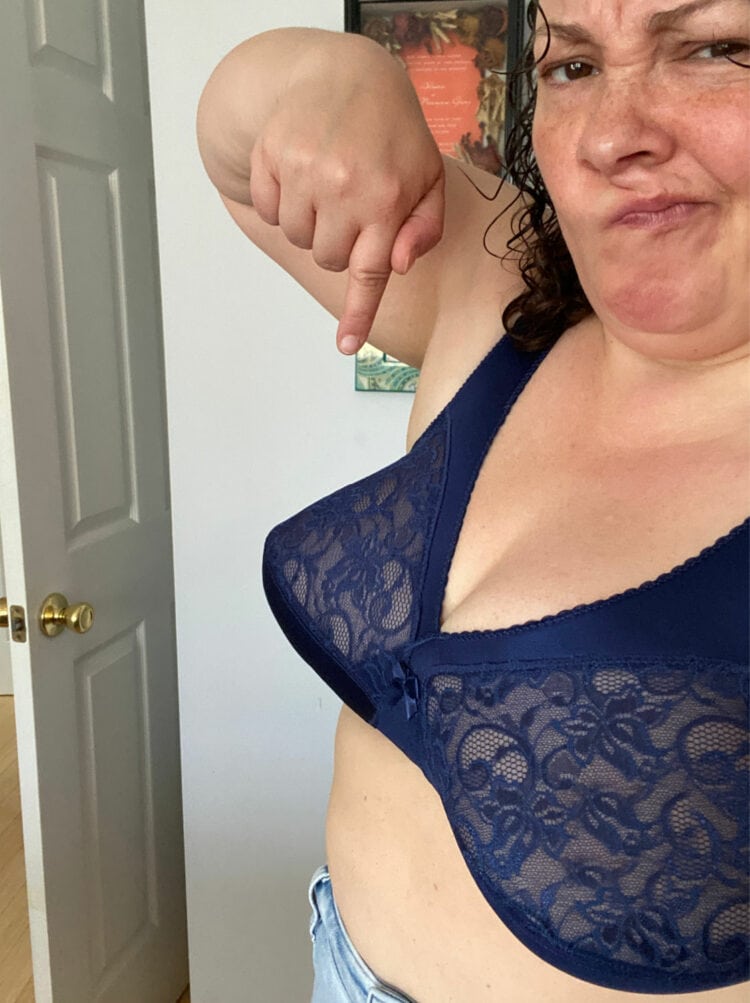 This is the MagicLift Original Support Bra from Glamorise; it is a wireless bra that prides itself on great shape and great comfort. It comes in eight colors, band sizes 36-56, cups B-J. Again, I am wearing a 38DD.
This bra is hella comfortable and dang, I have NEVER put on a wireless bra that offers such lift and separation! There is this little shelf of sorts at the bottom of each cup that helps lift the bra without you feeling it there, or without it affecting the shape or look of the bra. That plus all the other construction details makes this a genius supportive wireless bra.
That being said, this bra is for a different shape breast than what I have. I was going to share a graphic of the different breast shapes, but most I find problematic (most have a "perfect" shape which makes absolutely no sense, use negative terms, compare breasts to fruit, etc.).
I remember growing up, going to the intimates department of Hecht's with my mom, and seeing a graphic of how different brands fit differently. How some people have high volume breasts, some have a teardrop shape, some are more round, etc.
Anyway, this is a bra for breasts with lower volume than I have, more like a teardrop shape. If that is you, this is a badass wireless bra that you can wear with confidence even to the office and formal situations.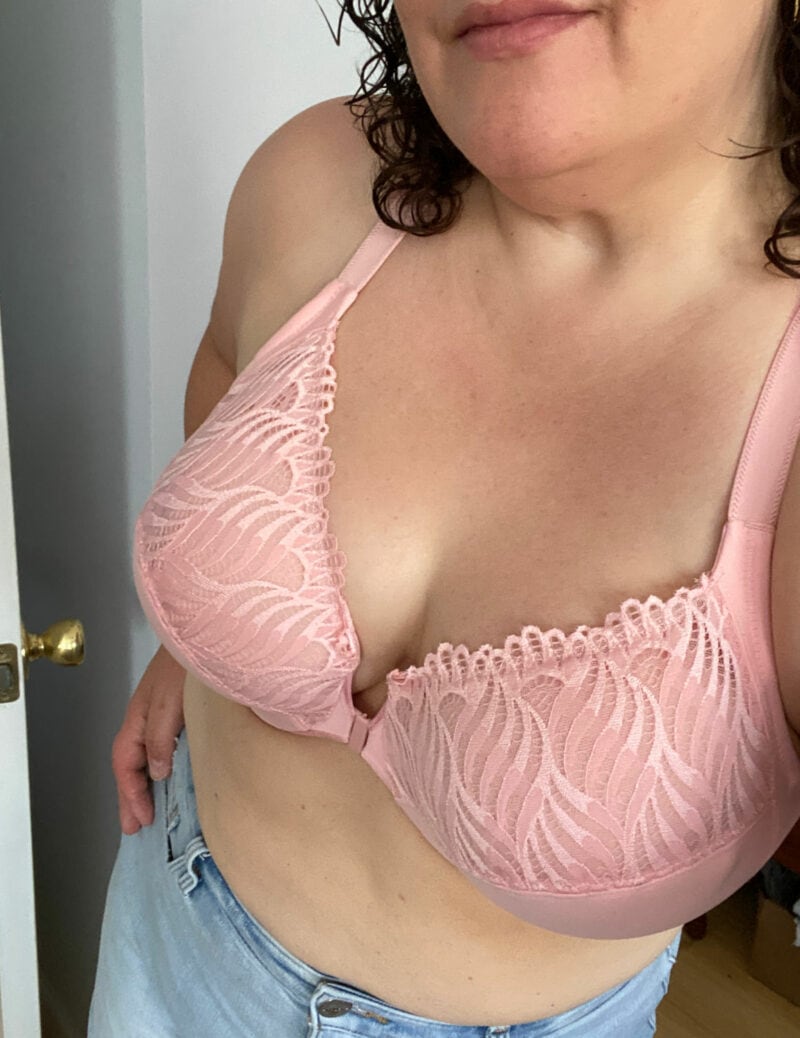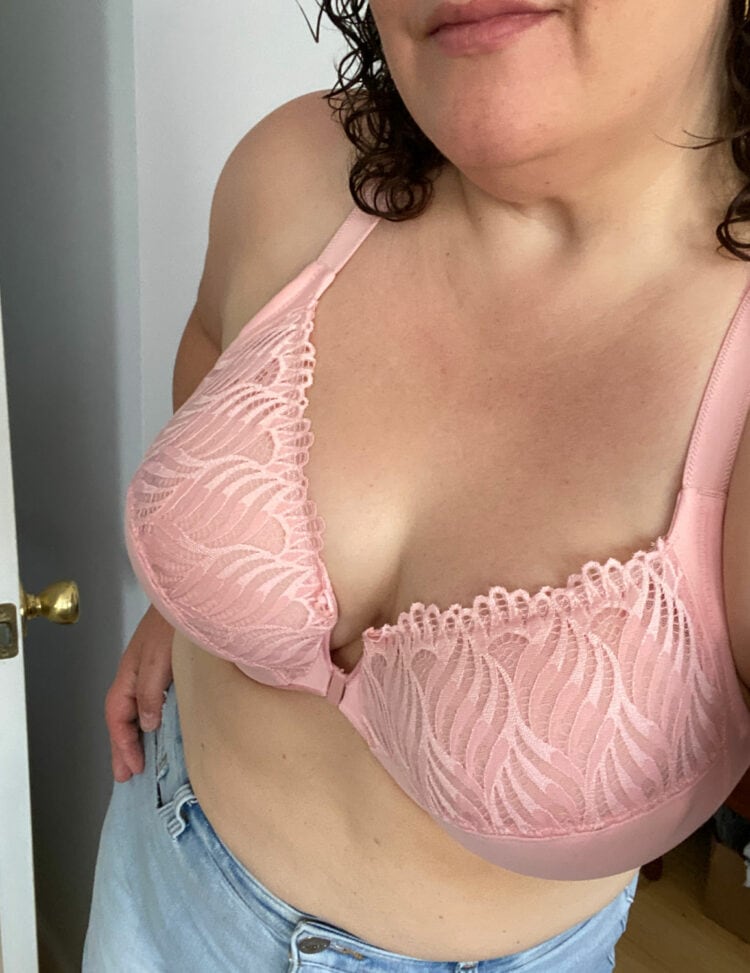 This is the Front-Close T-Back WonderWire Bra from Glamorise, also in size 38DD. It comes in five colors, band sizes 34-48 and cup sizes B-H. I chose this one because as someone with large busts, I rarely can find a front-close or t-back/racerback bra that offers good support.
I love this bra. I haven't had a front-close bra since pre-kid, and it's so easy (especially at the end of the day after doing a tough arm/chest workout). The T-back is great; it really does hide under racerback styles.
While this bra is underwire, it's more comfortable than many of my other underwire bras. Glamorise has a patented WonderWire® design that puts an extra layer of cushion between you and the wire and I can tell by how I can wear this bra all day, even after a year of hardly wearing a bra, and no discomfort.
That being said, Glamorise makes functional, hardworking bras, but they are not terribly modern looking. To be honest, I don't care. After this past year, I want bras that are comfortable, but still make my bust look the way I want it to look.
I've been searching and haven't found that; my intimates drawer is half home/super casual bras (like this wireless that continues to be my fave but I won't wear out of the house with a thin or fitted top), or wear out in the world bras which are fine for a couple of hours, but I have no desire to have to wear them all day again. I know I am not alone in this feeling.
Anyway, I think these bras from Glamorise are great "return into the world" bras. Have you tried Glamorise? I'd love to hear your thoughts!