This article may contain affiliate links; if you click on a shopping link and make a purchase I may receive a commission. As an Amazon Associate, I earn from qualifying purchases.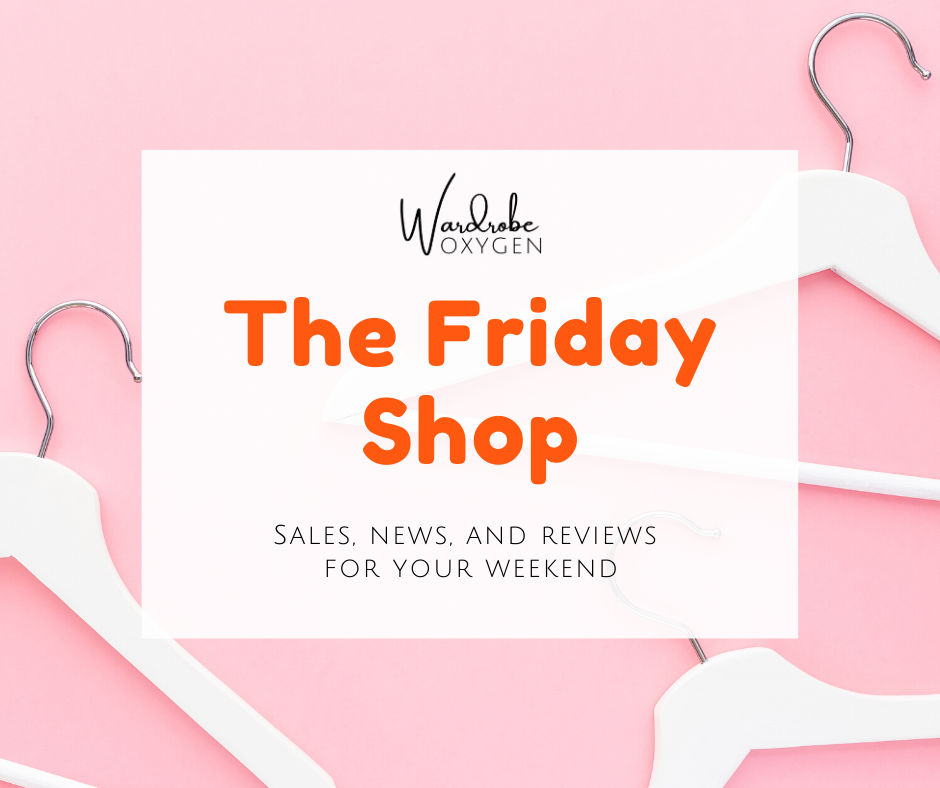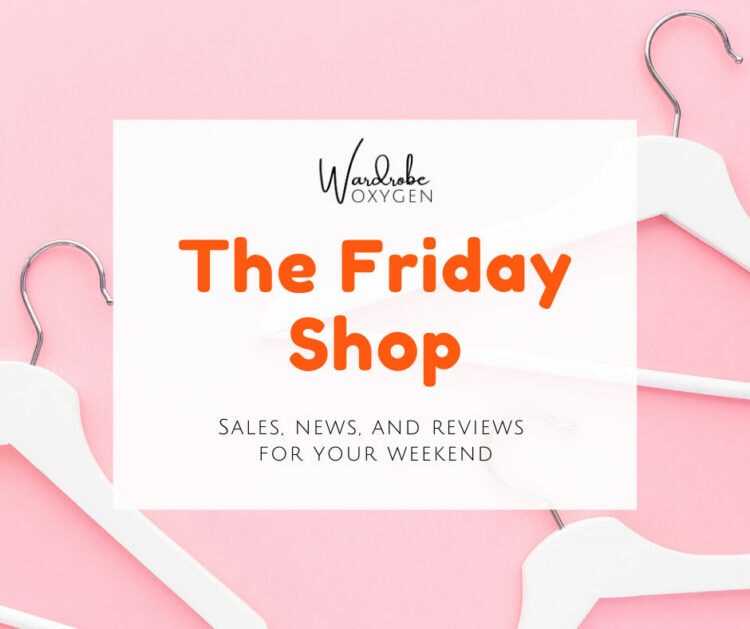 Sale Alert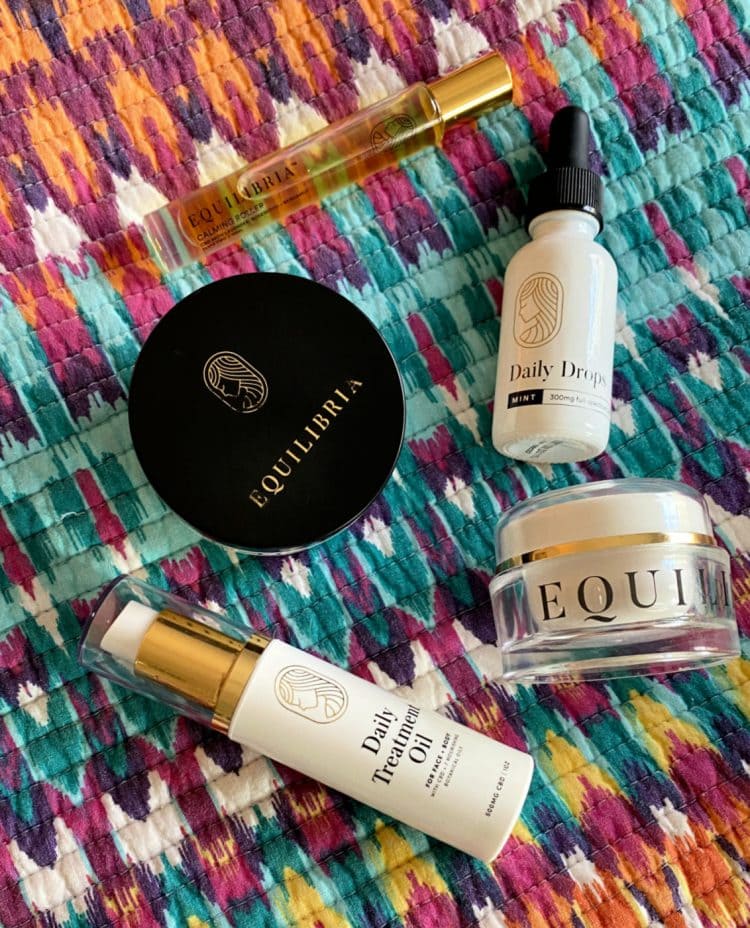 Equilibria, the organic woman-owned CBD company, has a pretty great sale taking place through May 9th where you can get 30% off your first month of any subscription. With my code, WARDROBEOXYGEN, you can receive an additional 15% off (new customers only).
This makes popular subscription boxes like the Balance Box only $67 for your first month and the Relief Box only $97! All first-time subscribers will receive your products packaged in a luxe black satin bag making it perfect for gifting.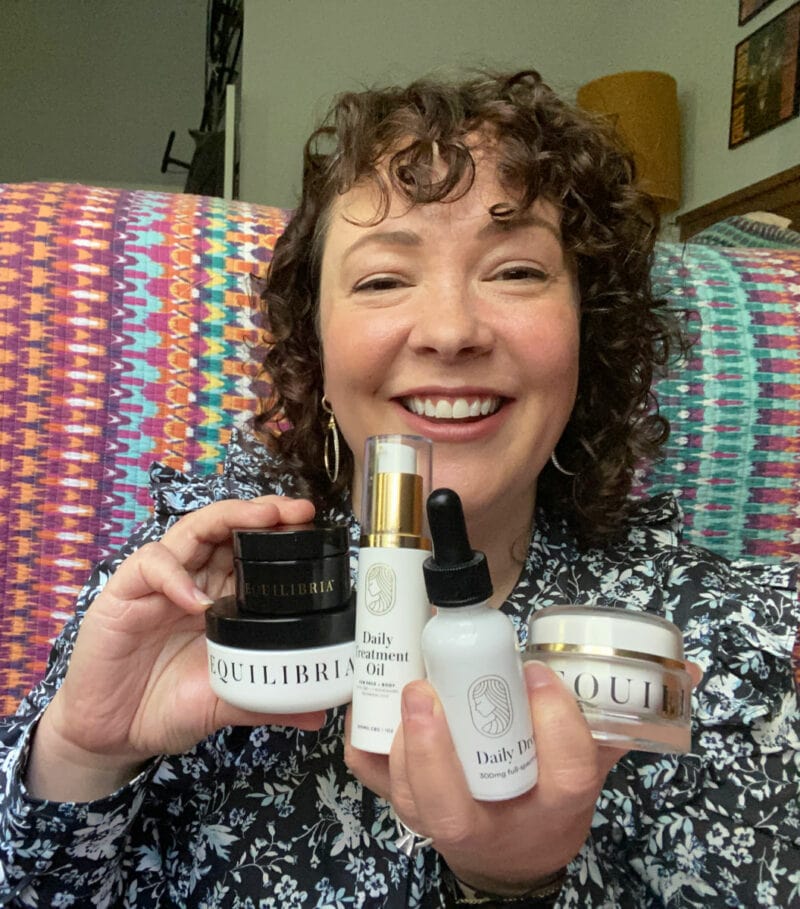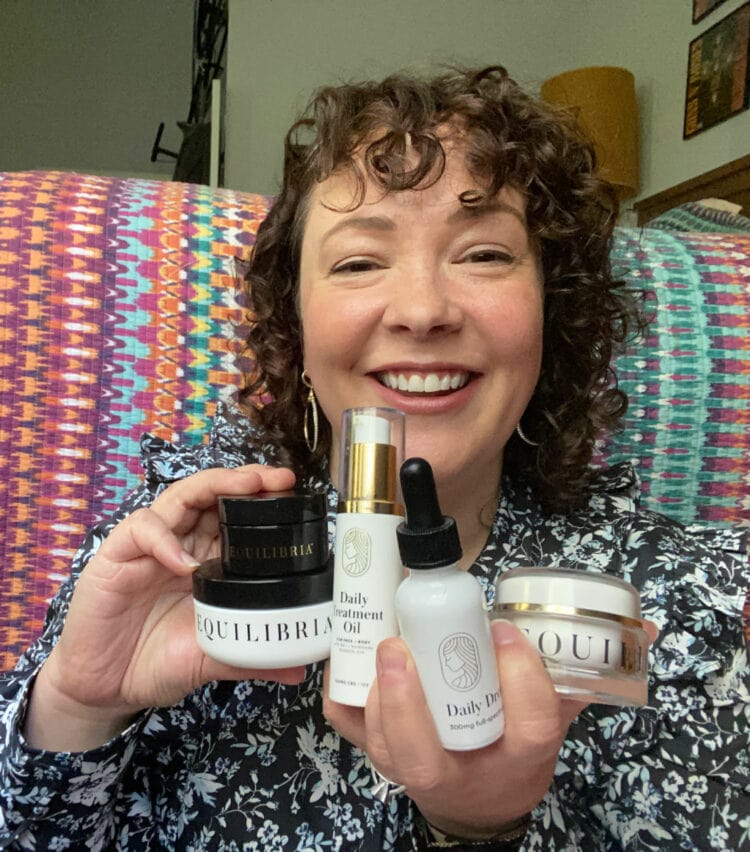 I know you're thinking… CBD for a gift? But seriously, Equilibria is a gamechanger. From postpartum issues like exhaustion and mood changes, to post-menopausal hormonal imbalances and everything in between, CBD can make a positive impact.
If you have questions about Equilibria or CBD in general, my initial Equilibria CBD review (which came from a place of major skepticism after seeing it promoted everywhere) may be helpful. You can also ask in the comments and I'll be sure to help to the best of my ability!
Other sales… I am finding my previous intel on finding out most sales before they happen is no longer reliable. Hey brands, don't be afraid to let me know, I promise I'll embargo the details until launch date! But seriously, if you're doing some great shopping this weekend and found some do-not-miss sales, please share them in the comments!
What I Bought and What I Thought
I hope to get photos soon, but this week I both had my period and got the second Pfizer vaccine shot so it has been a major wash but I wanted to give you the deets and not wait on pretty pictures…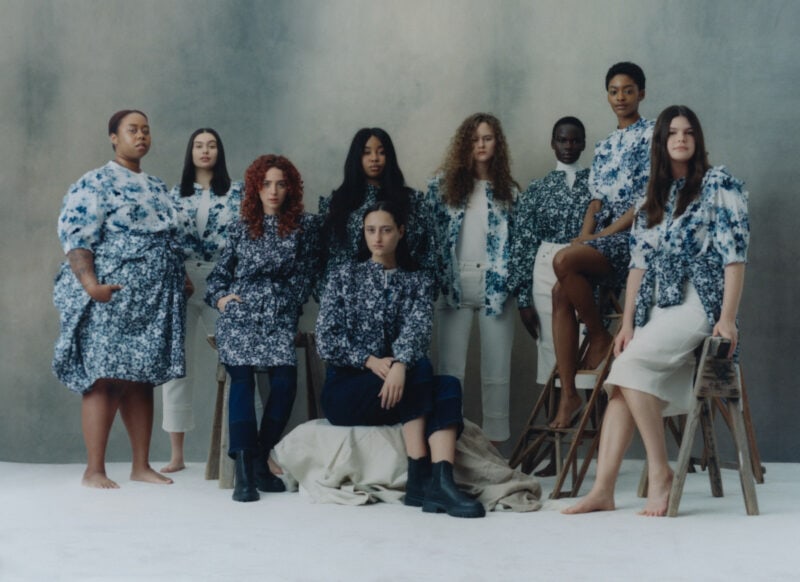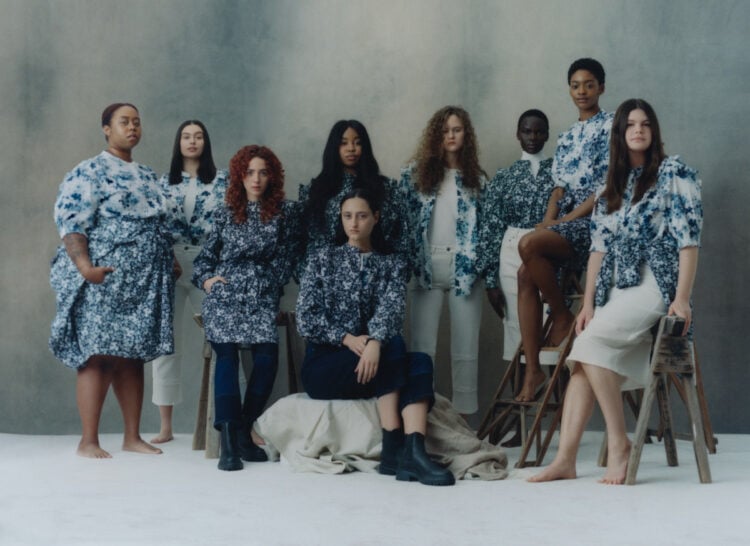 Universal Standard sent me some of their collaboration with ERDEM. I previously reviewed the jumpsuit from the collection, but now I have some other pieces and dude… this is a good collection.
Okay, some pieces like the skirt and the jeans don't work for my short self, but they are really well made and look even nicer in person. The off-white is like the most luscious French vanilla ice cream.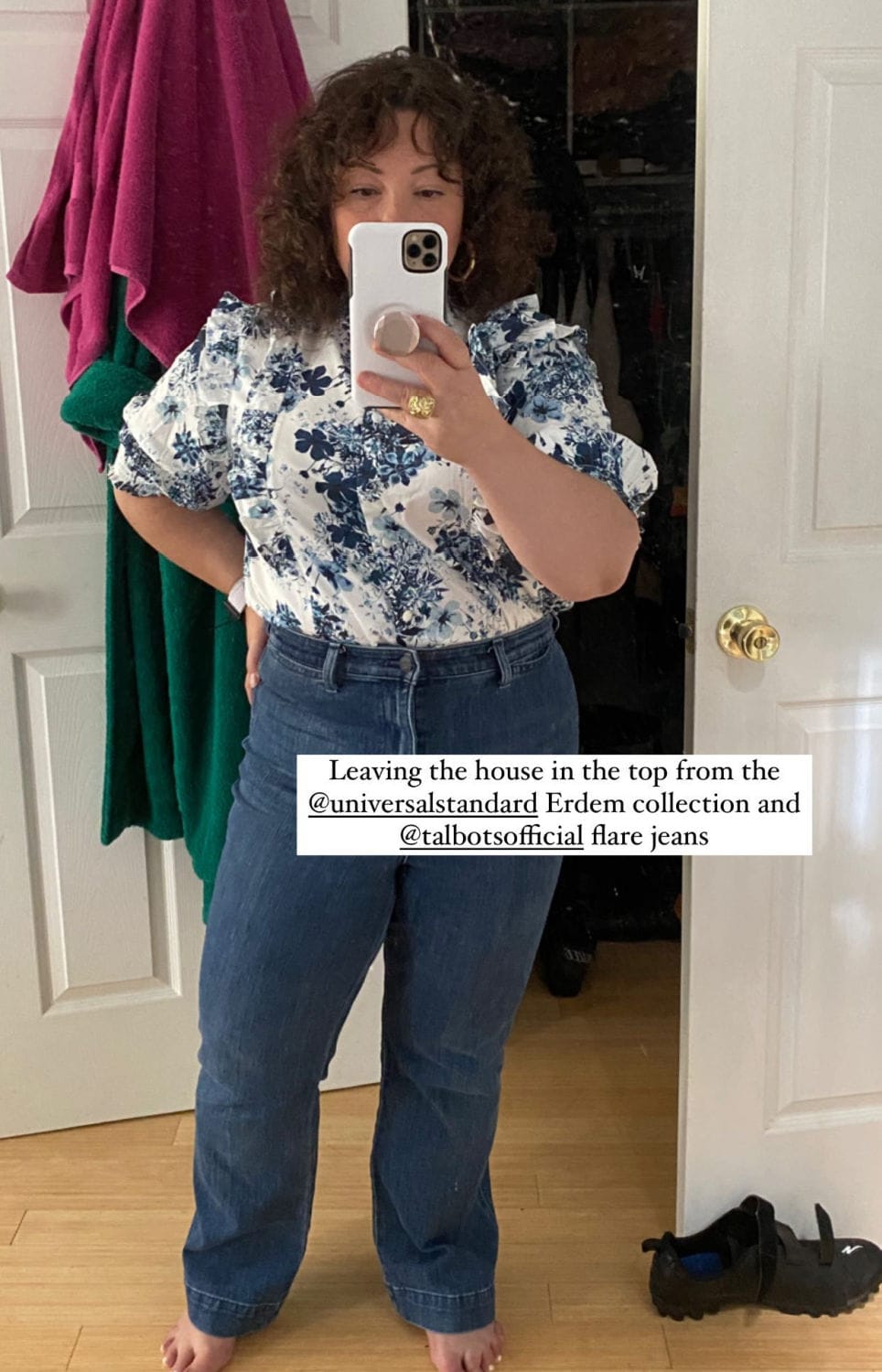 The top is so not what I'd normally buy but I LOVE it. It's a lightweight stretch cotton, it has a great shape, the ruffles aren't extreme, the elasticized cuffs don't dig. It's nice tucked in and out. I love the covered buttons, the silhouette… I wore it tucked into my high-waisted Talbots flares but I can see myself wearing it untucked with my navy J. Crew shorts this summer.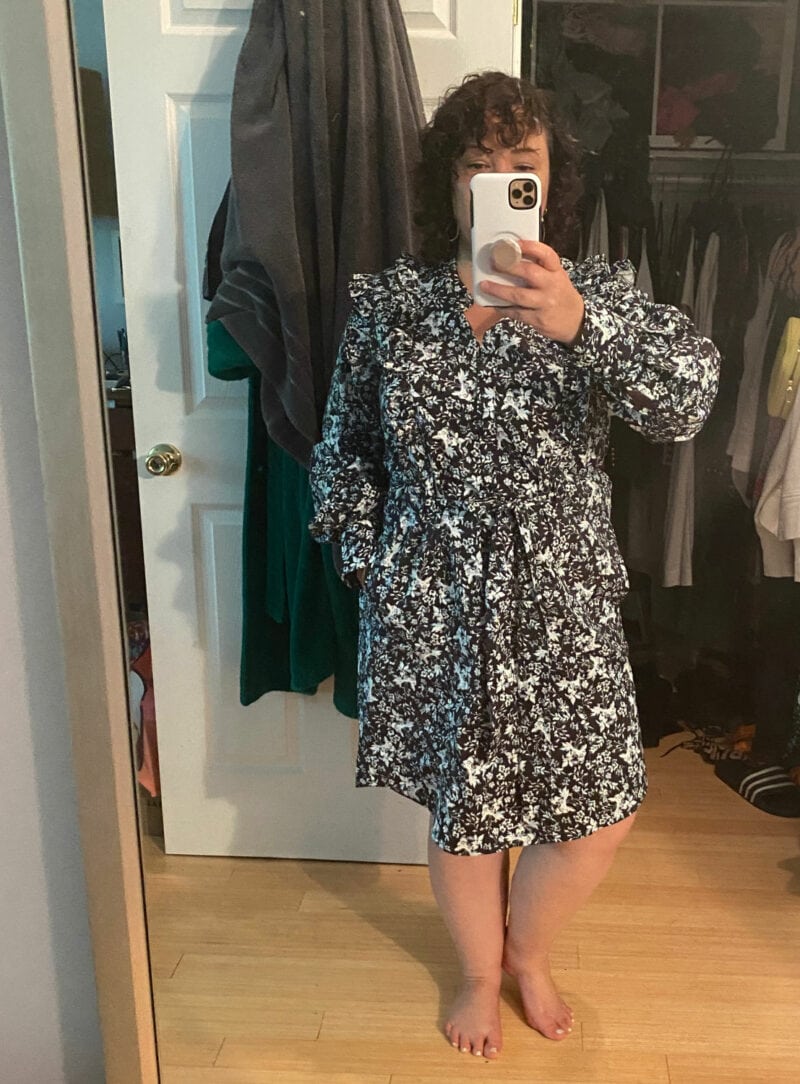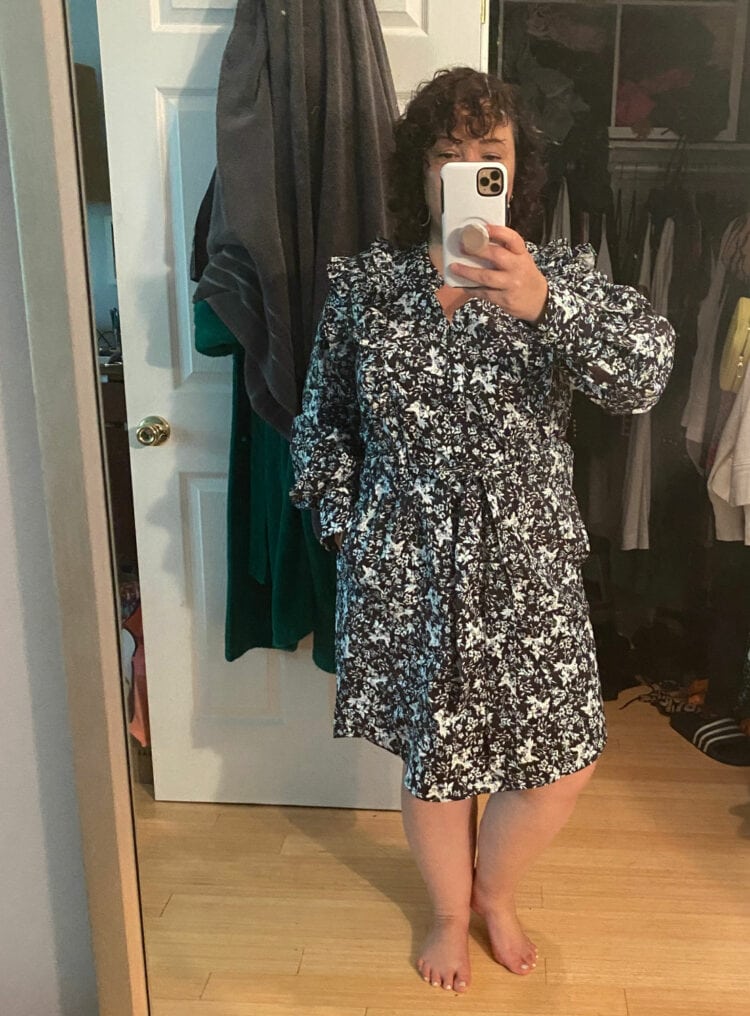 The dress is another shocker. I find the sleeves a bit full on my short self and they aren't cute rolled up, but this dress fits so well I may take it to the tailor to change the sleeves. It has a self-belt that is woven into the dress, deep pockets, just the right amount of stretch, volume, and length to make this comfortable to wear.
In fact, I'm wearing the dress right now and you can see it in the Equilibria photo above! I know it says "black floral" but I am looking at my arm in natural light while wearing this and it sure looks like a dark navy to me. It could be all the blues of the floral messing with my eyes. That being said, I'd totally wear this with black tights in winter.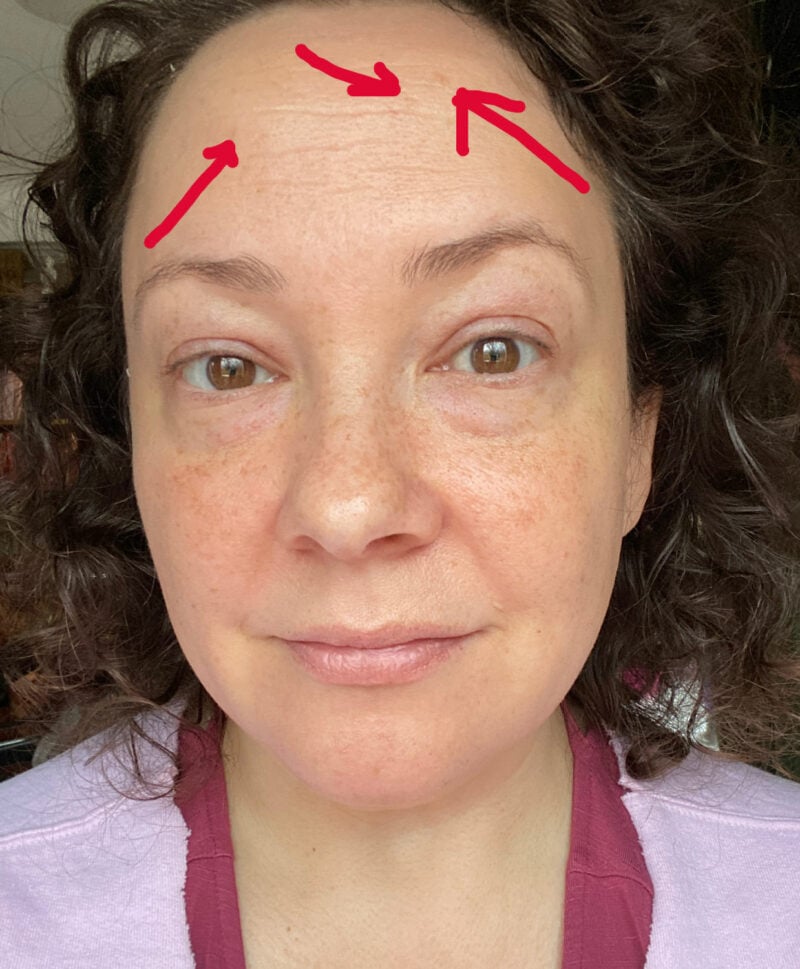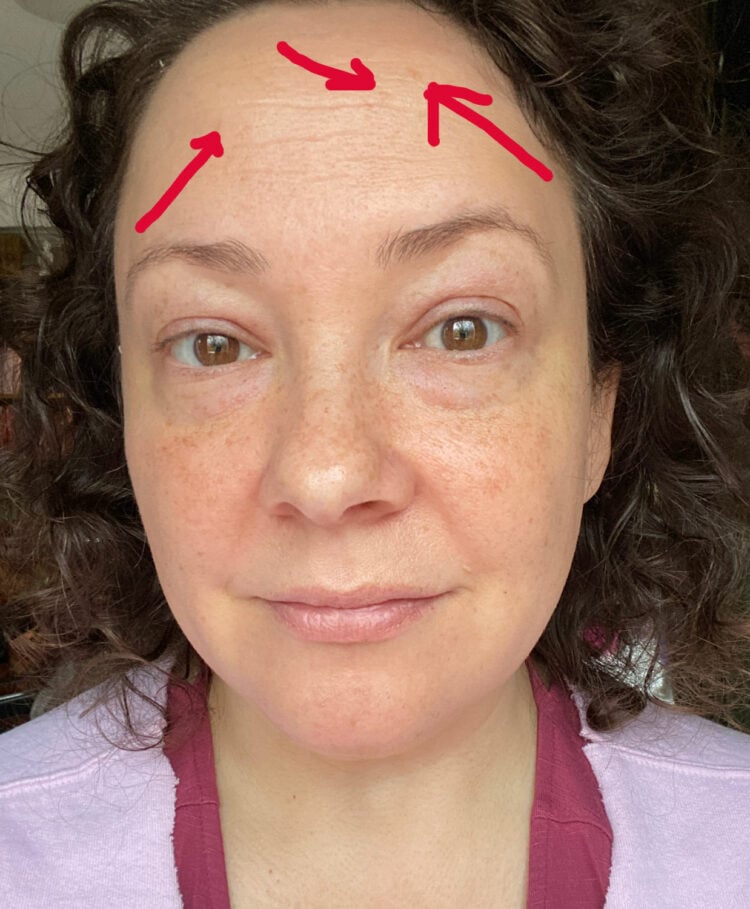 Earlier this year, I went to the dermatologist regarding some weird brown patches on my forehead. She said it was nothing to be worried about and use Differin for six weeks and they'd go away. I used Differin, and all I saw was red, grumpy skin.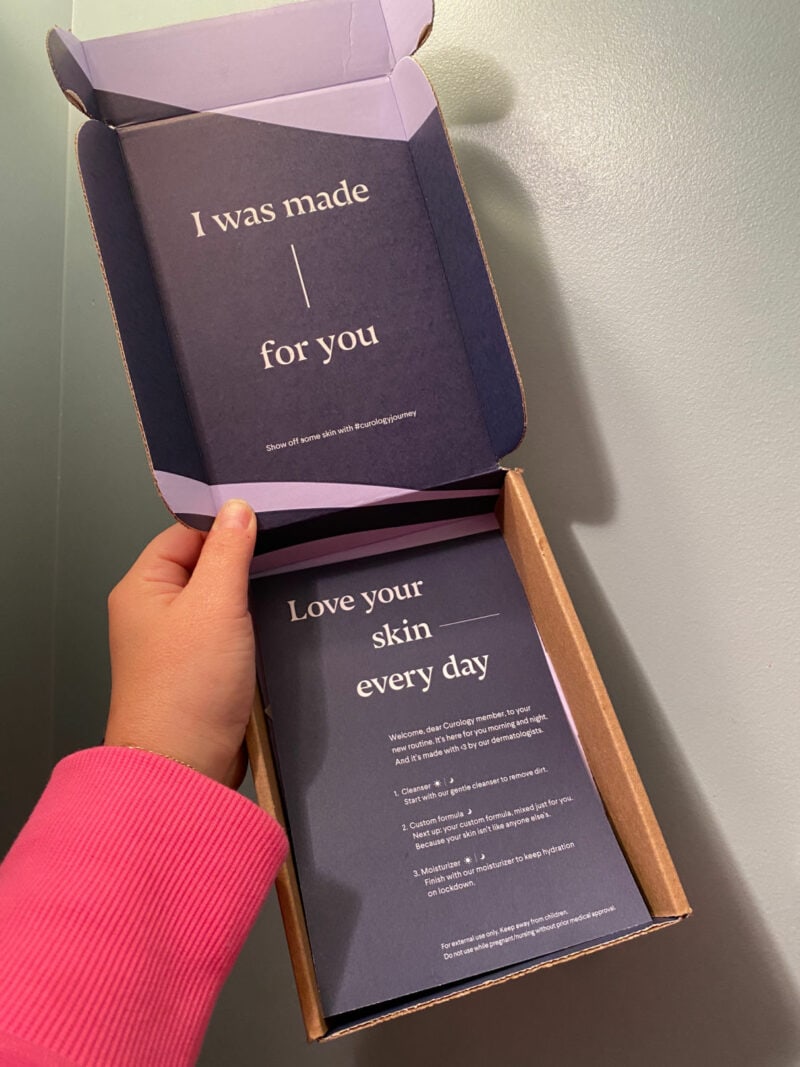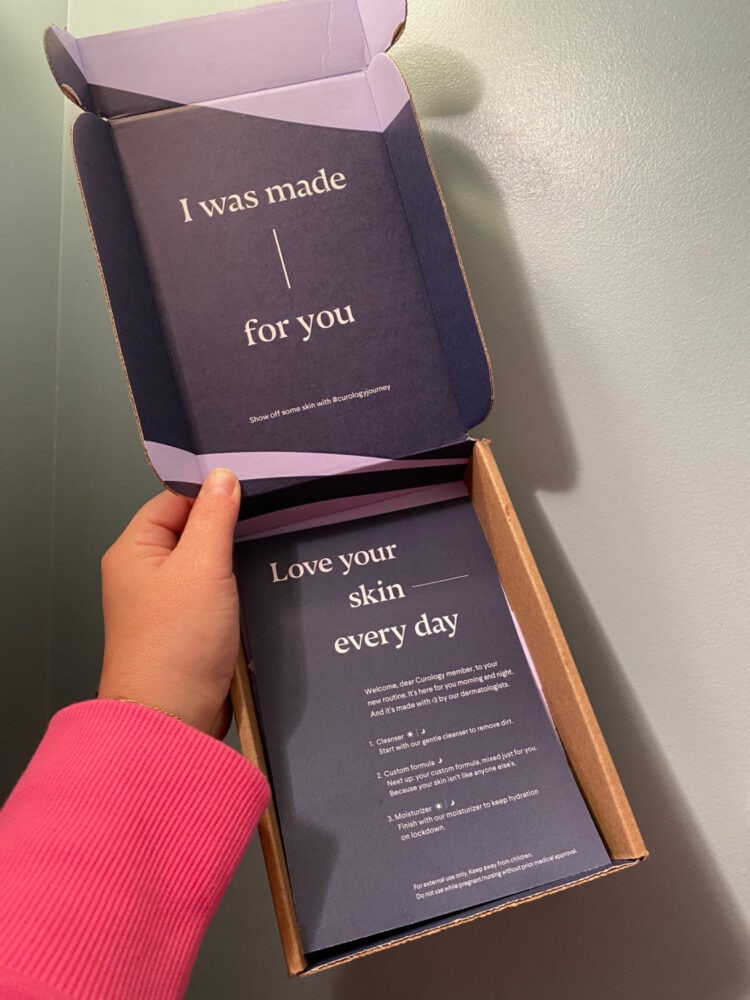 I was chatting with my sister (AKA my beauty guru) and she told me she was trying Curology. So because I am both an influencer and a follower, I too ordered Curology.
A month later… the brown spots are 80% gone. And no redness or irritation. If you haven't heard of Curology, it's prescription-level skincare, selected by a dermatologist, for your specific skincare needs. You go through a survey, you upload makeup-free selfies, and you chat with a real provider.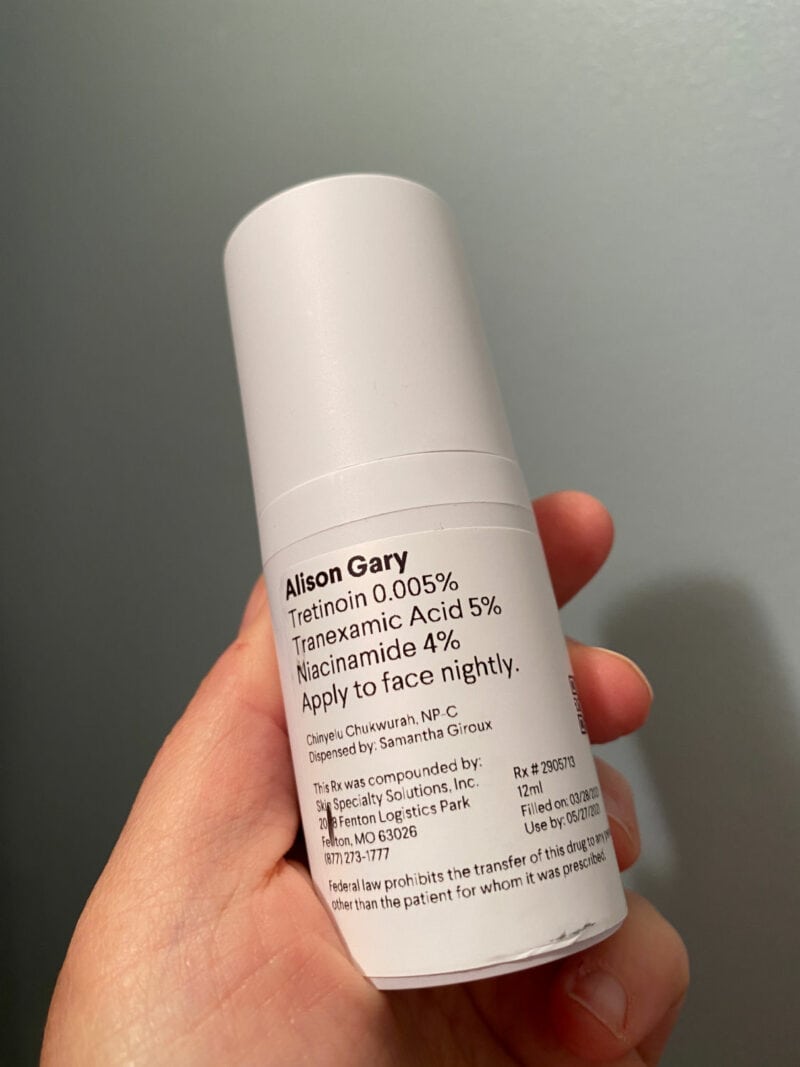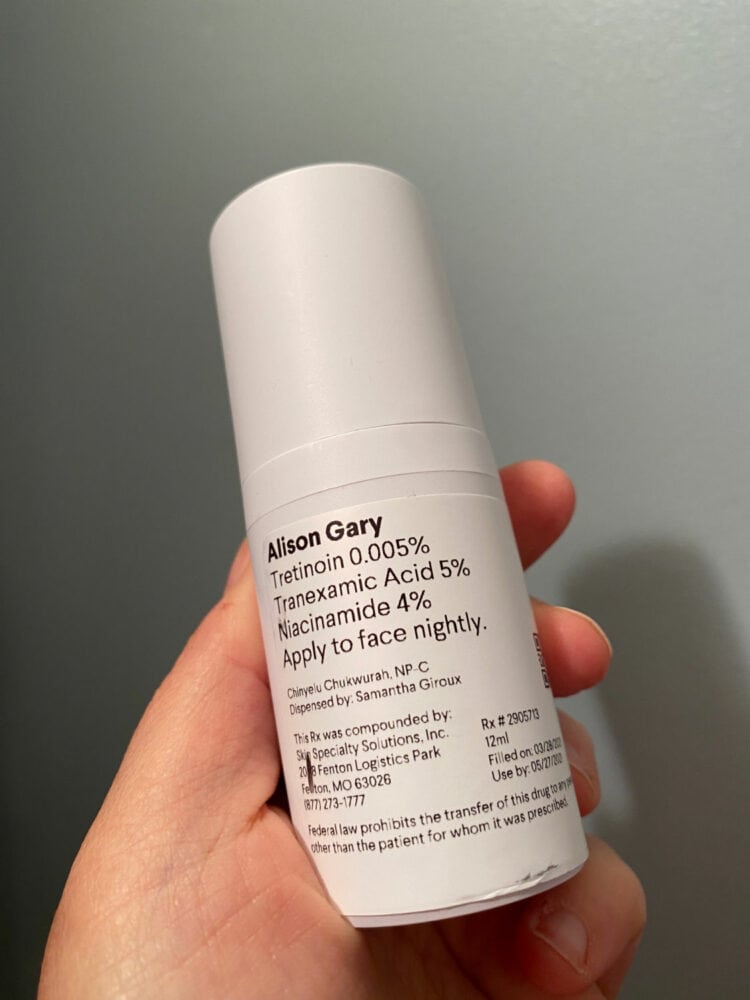 I found the cleanser and moisturizer that they sent with my first order… fine but I went back to my favorites (this cleanser and this moisturizer). The trent mixture though is awesome and I let them know I only wanted that (which you can also choose size of bottle – I went with big because the price is awesome so I can also use it on my neck and chest).
Curology is regularly marketed to teens to deal with acne, but they can help with any skincare issues, including weird brown spots on the face, fine lines, pigmentation, and all the other lovely things that happen to our skin with time on this planet. It's also a great option for those who don't have insurance or their insurance doesn't cover dermatology or prescription skincare.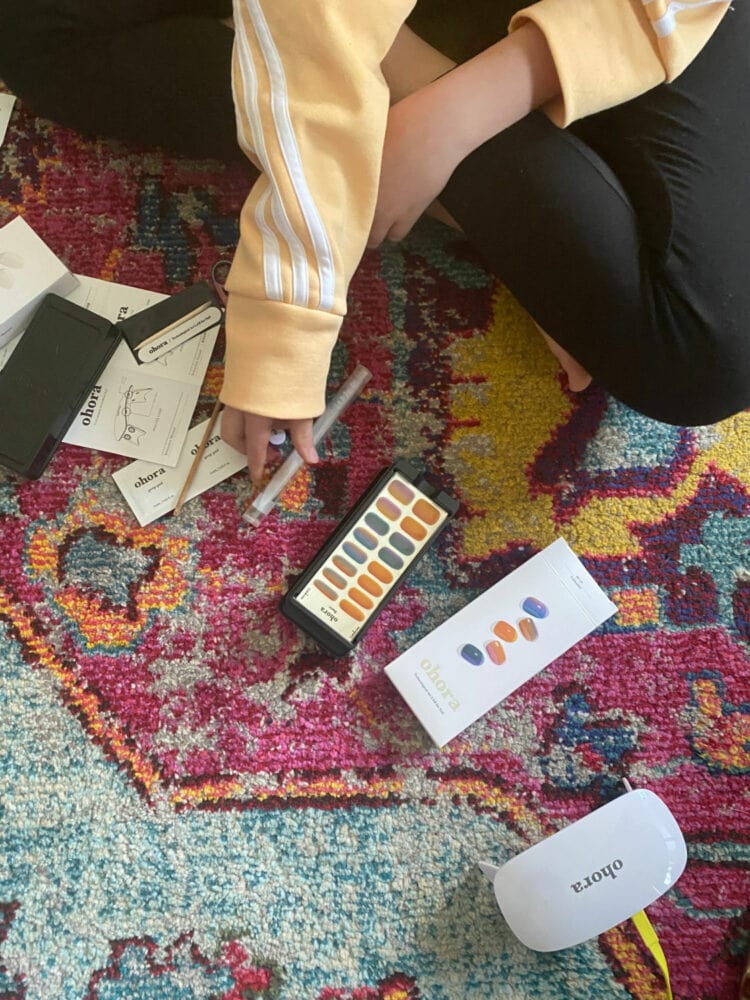 I haven't had a manicure since early February 2020; my daughter and I are NOT good at giving ourselves manicures, so when I kept getting hit with ads for semi-cured gel nails from Ohora via Vanity Table, I placed an order. I figured it would be a fun at-home girl date for the two of us.
If you have used nail stickers, these are sort of similar… but not. You get a pack of nail-shaped pieces of flexible plastic-like pieces. Peel them off the paper and you find one your nail size or slightly smaller, stretch to fit, and use an orange stick to press it in place. Then you use the little nail light they offer free to cure these stickers so they become hard like lacquer.
These were pretty easy for both of us to use. I got an ombre color you see in the photo, my kid got white. The kits… some come with instructions in English, some do not. I found this YouTube video to be the most helpful; we watched it together and paused it while applying our nails.
The final result looks like gel nails and will make your nails feel stronger. My daughter had one nail pop off while sleeping but she just put on another the next day and the set then lasted over a week. I, who chews her cuticles, had them start popping off after four days. At day 6 I pulled the rest off (not hard to do and not painful or damaging to nails). My daughter ended up pulling hers off too around two weeks.
If you like gel nails and don't chew your hands and don't want to go to the salon, this is an easy and fun alternative. But if you think this will replace a trip to the salon or be as sturdy as powder dip acrylic nails, you will be disappointed. I am toying with getting some for my toes though…