This article may contain affiliate links; if you click on a shopping link and make a purchase I may receive a commission. As an Amazon Associate, I earn from qualifying purchases.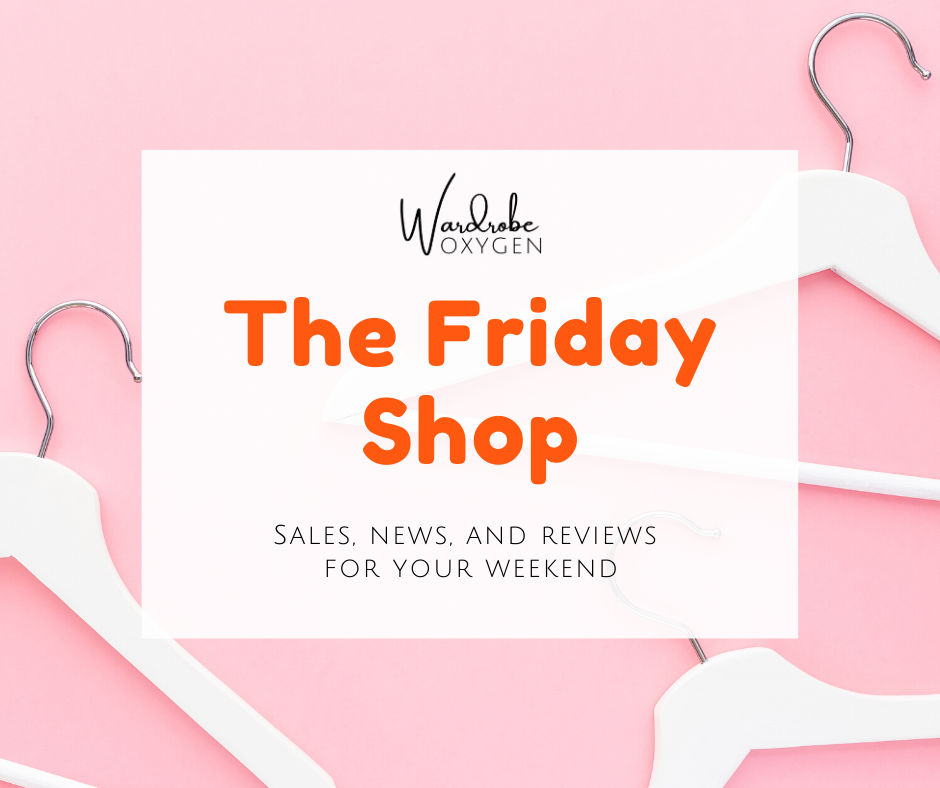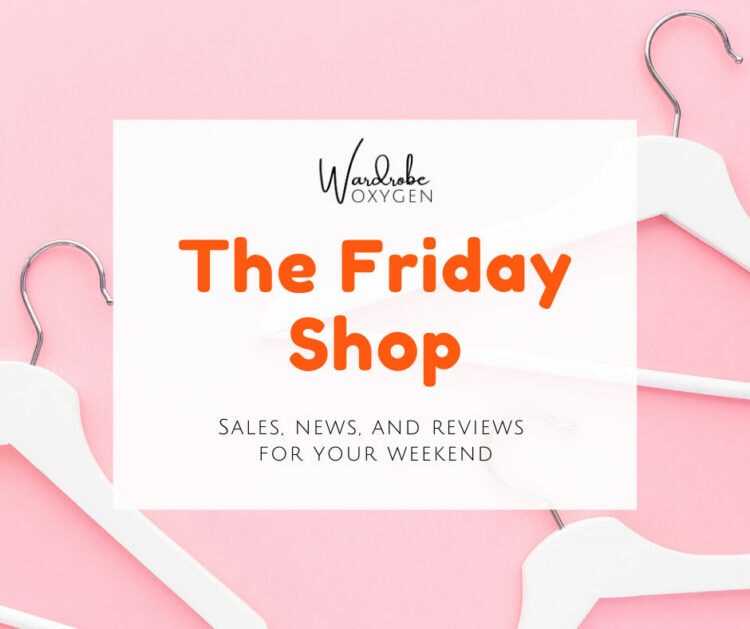 Sale Alert
I've raved about Nécessaire often and shared when they give me a promo code… well the brand is now having my promo code work all the time, not just for promotions! Use WARDROBE_OXYGEN at checkout and you'll get 10% off your entire order of this organic, sustainable body care line made with skincare ingredients. Nécessaire is coming out with a new product and I asked to get it early so I can review it for you… stay tuned!
Baublebar is offering 20% off everything with promo code SEMI20. Baublebar is my favorite for high-quality costume jewelry. I have this necklace and these earrings and have worn them so much. I ordered this and this during the sale. Below I share a carousel of my picks at Baublebar (prices are before the discount):

What I Bought and What I Thought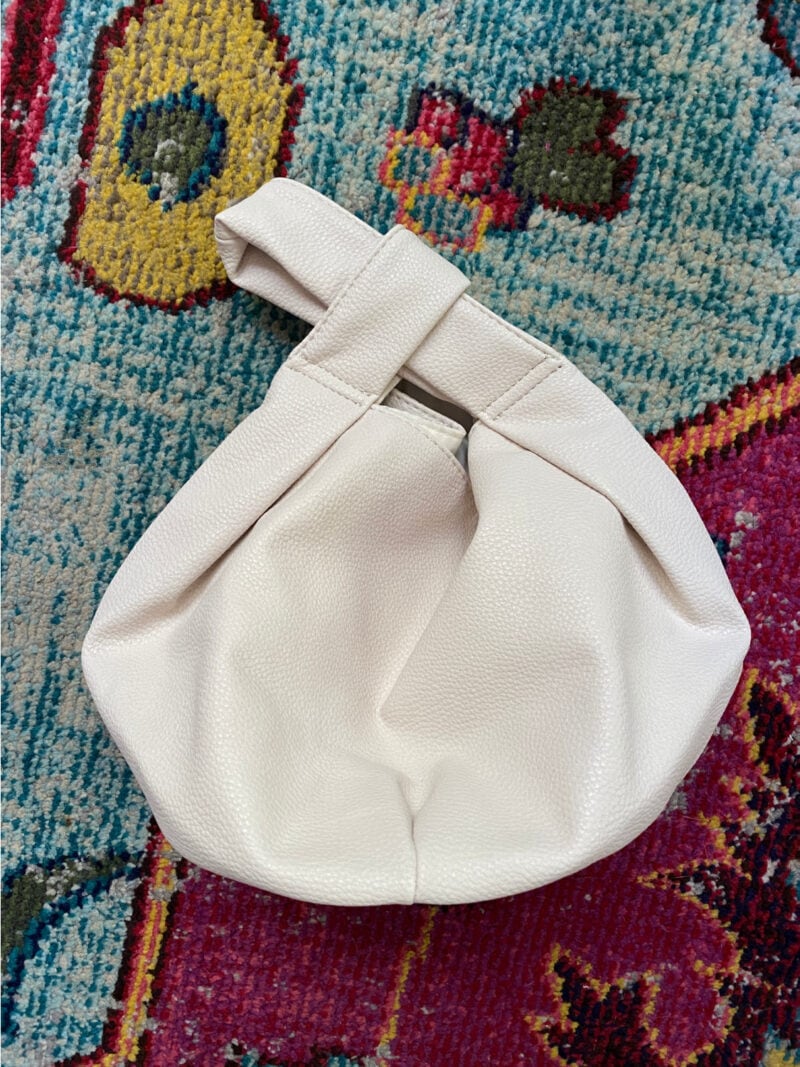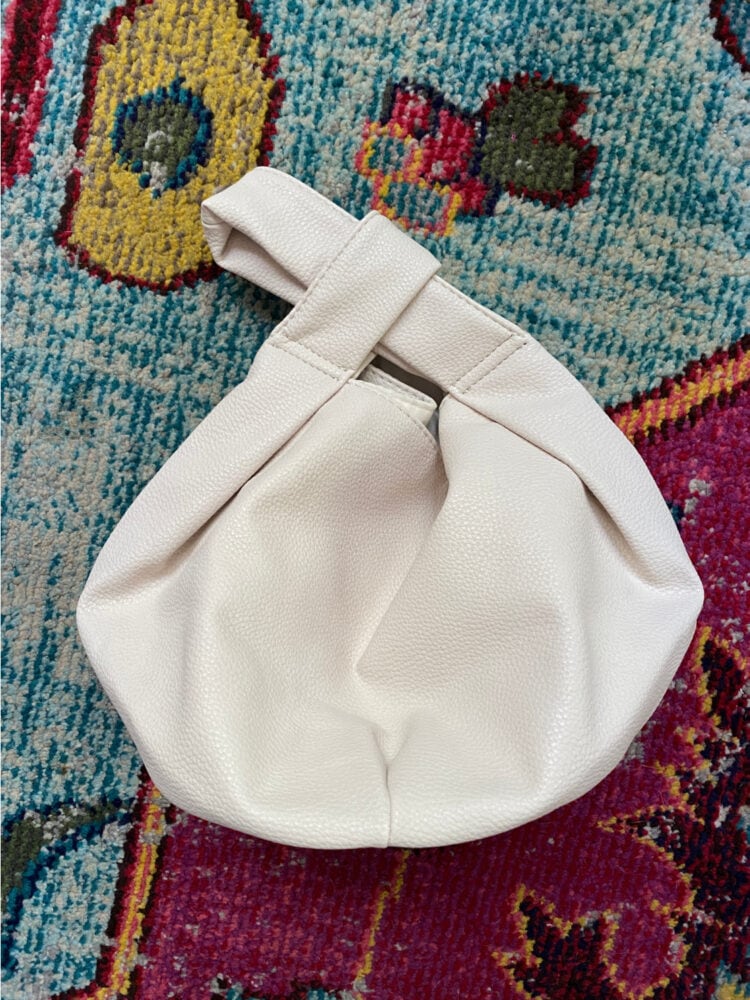 So Amazon sent me a credit to use specifically on a certain collection of pieces. And most of them… not my scene. I used it to buy my daughter some basic knits since she has outgrown everything this summer. But I saw this bag and decided to try it.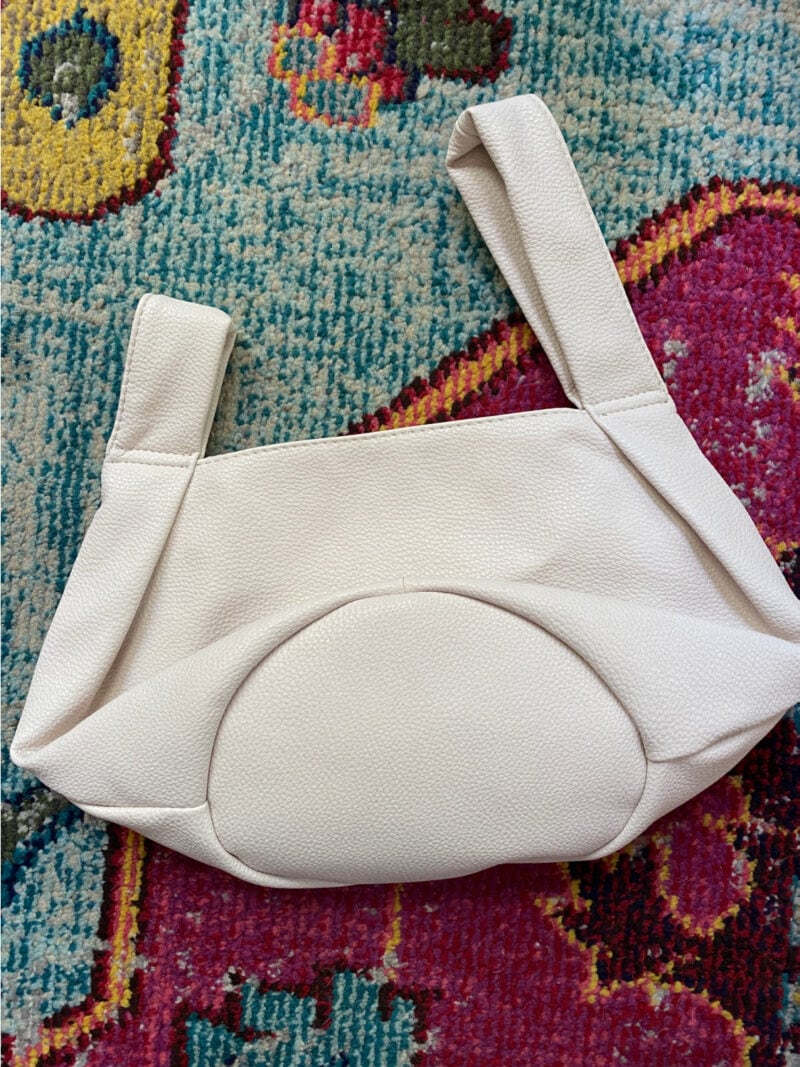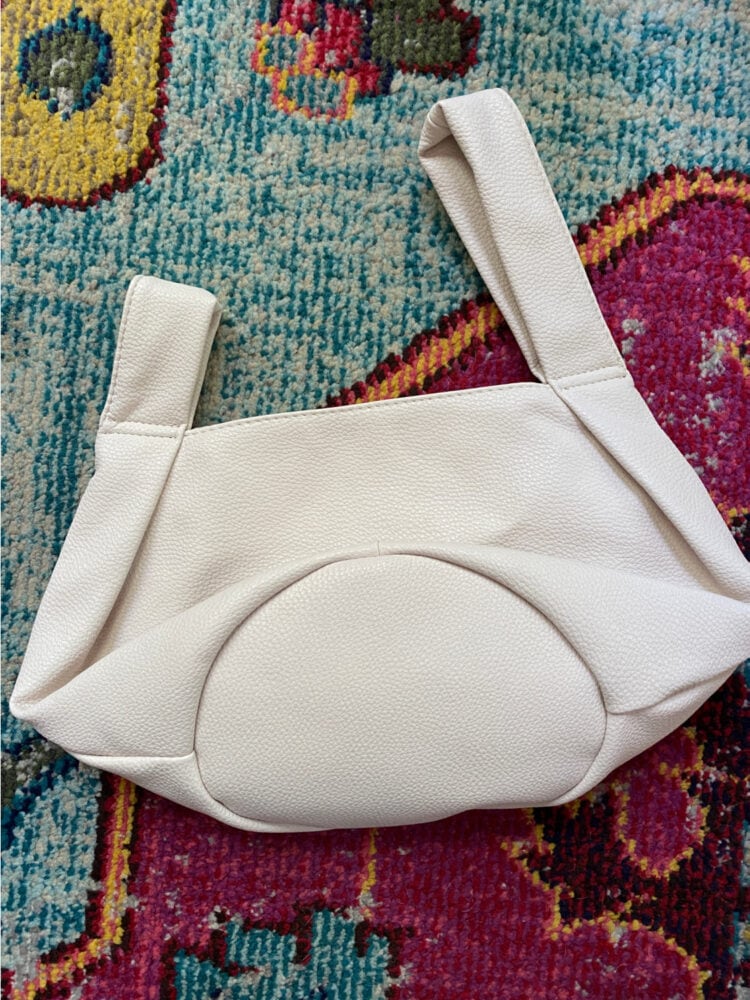 My husband picked up the bag and said, "What kind of leather is this?" Because it really looks and feels and drapes like leather and has that tumbled finish that looks legit. The bag is very simple, one loop slips into the other to cinch a simple lined pouch with a small zipper pocket inside. But this is the kind of bag I love.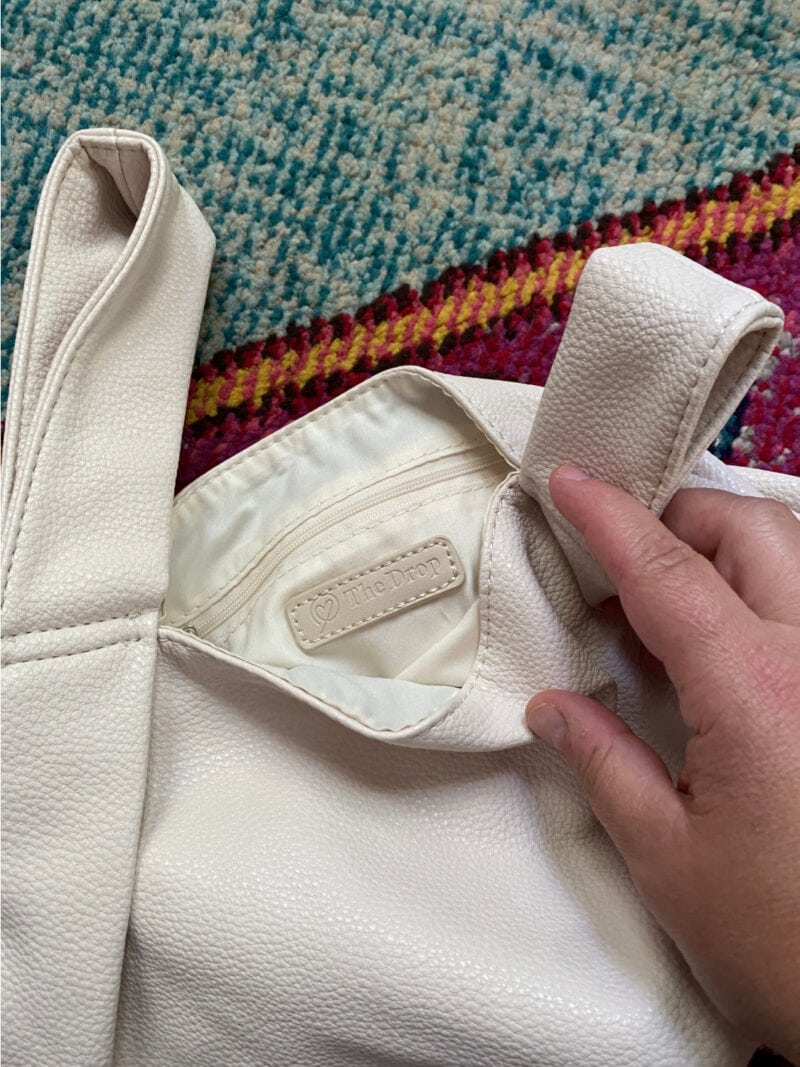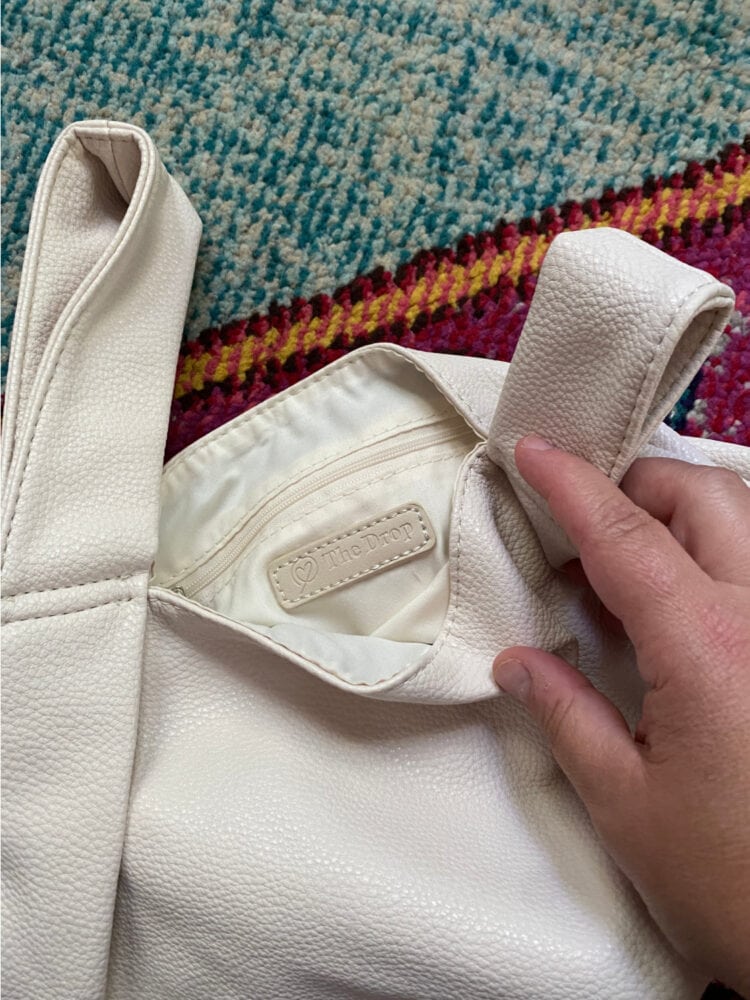 First, it's great for travel because it weighs nothing and packs flat. Second, it's not real leather so you can spill something on it and clean it up. Third, it's that kind of bag that can dress up a cute top and jeans for a night out, or glam up with a dress for a wedding or nicer event. I picked the ivory color because I felt it would be versatile and less likely to look fake/cheap. However, reviews say the other colors also look nice.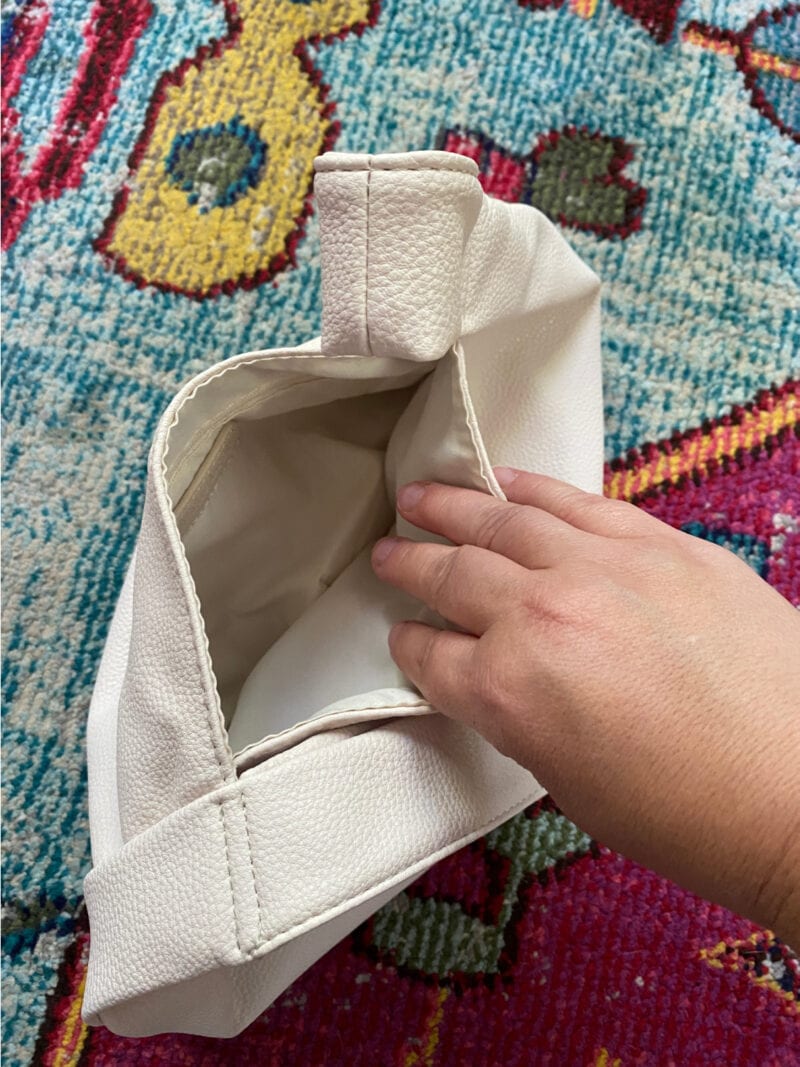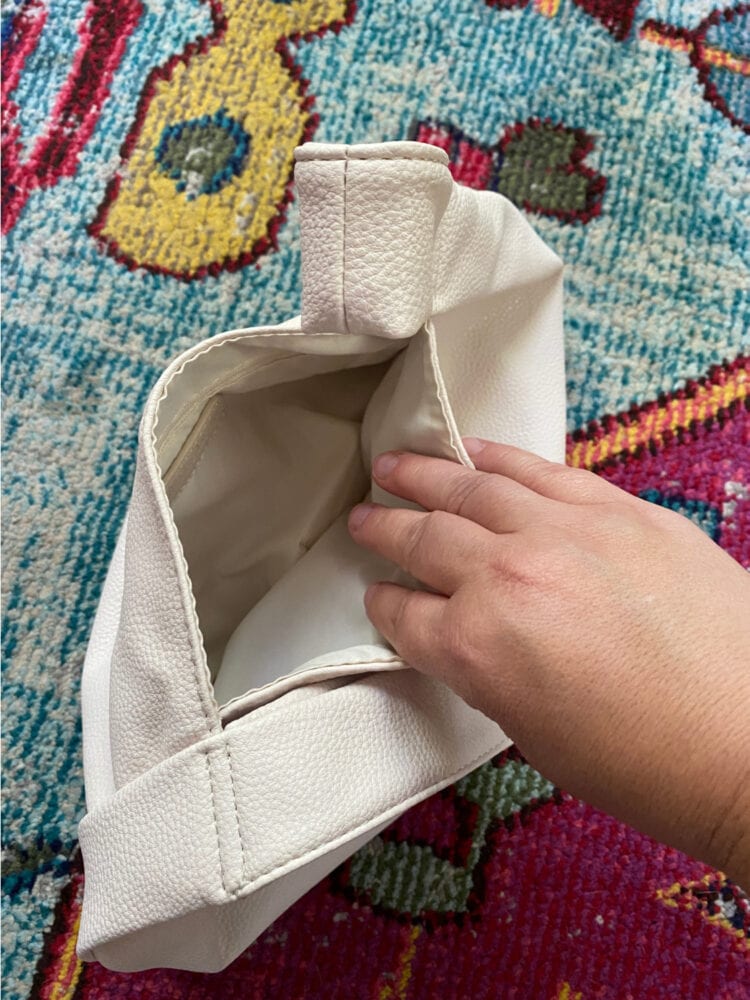 Some reviews are negative because the bag has a dark lining that makes it hard to find what is inside; that must be for the black version. However, the opening is small and it would be hard to rifle around for things. I figure this is the kind of bag that has at most, keys, lip product, small wallet/card case, phone, mask, and maybe hand sanitizer and those are easy to feel to know what you're pulling out.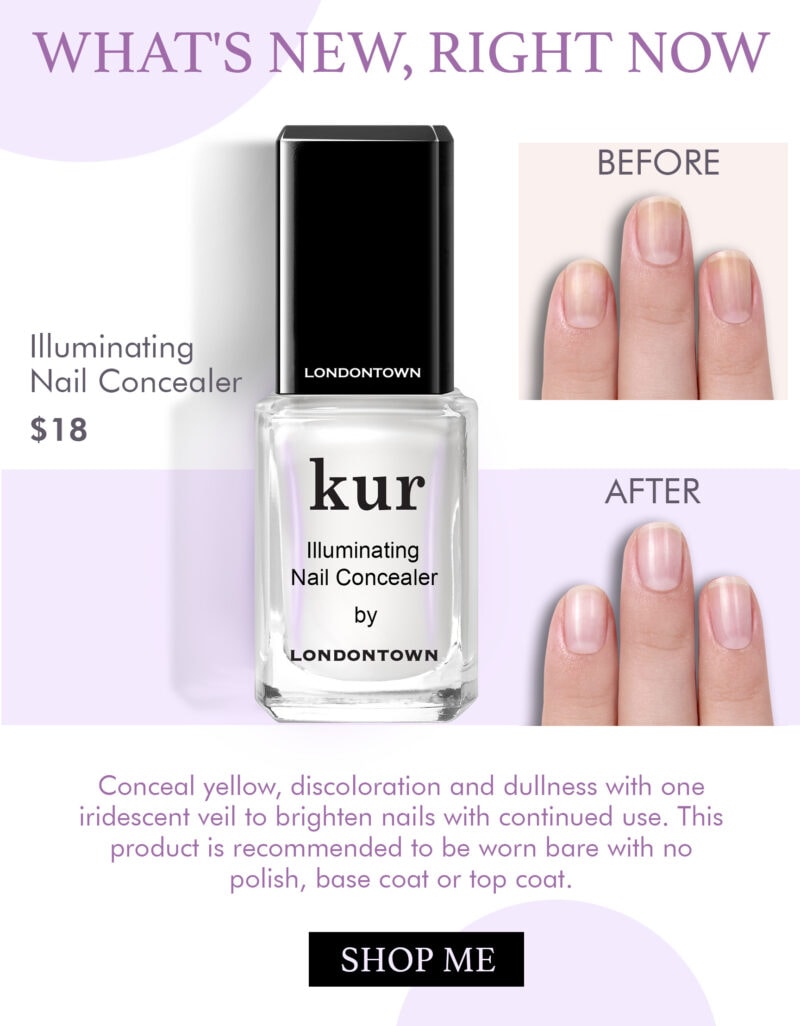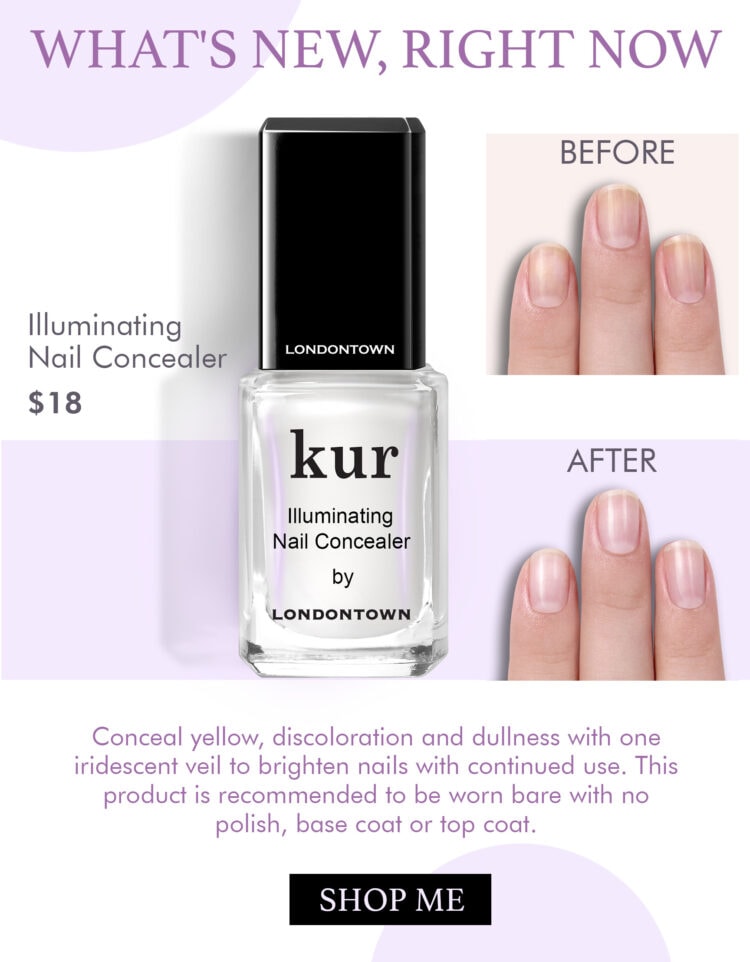 In the Wardrobe Oxygen Community on Facebook, a member asked for a replacement for a discontinued nailcolor that gave her "natural nails but better." Gina suggested Kur by Londontown Illuminating Nail Concealer and it sounded an awful lot like a product I had years ago that made my sad nails look less sad.
So I got a bottle at Ulta and yes, it is pretty much the product I had when I was a lifeguard and didn't want to maintain a manicure or pedicure but didn't want yellowed craggy nails. You don't need to be precious about this stuff; one quickly applied layer can make your feet look ready to head out in open-toed shoes. While it's iridescent/holographic in the bottle, it's sheer and natural-looking on the nail.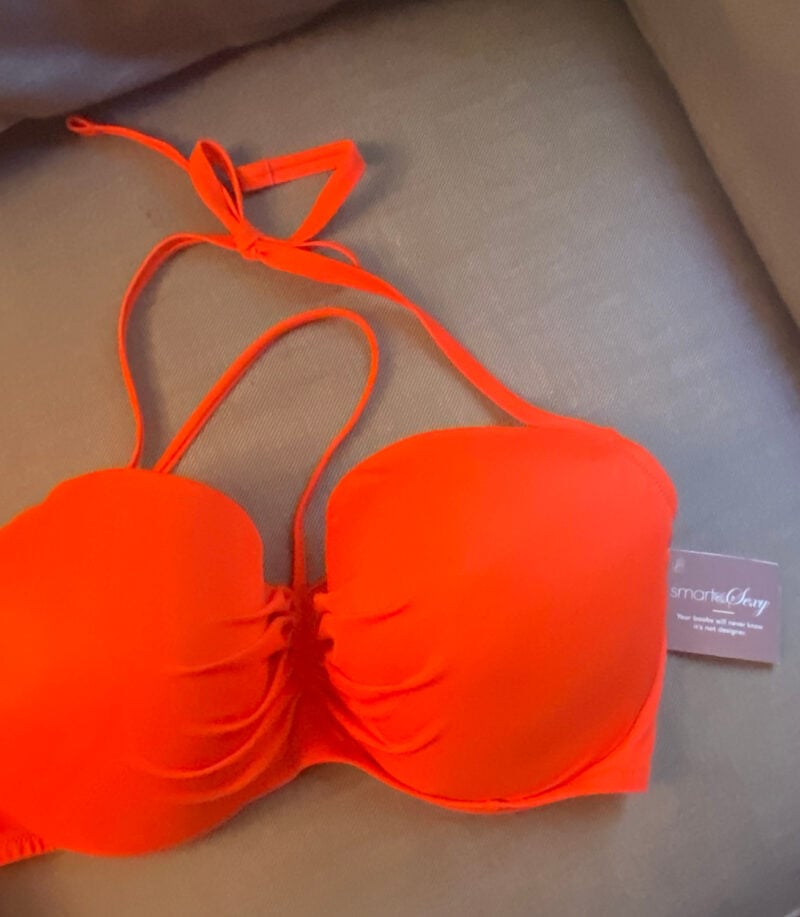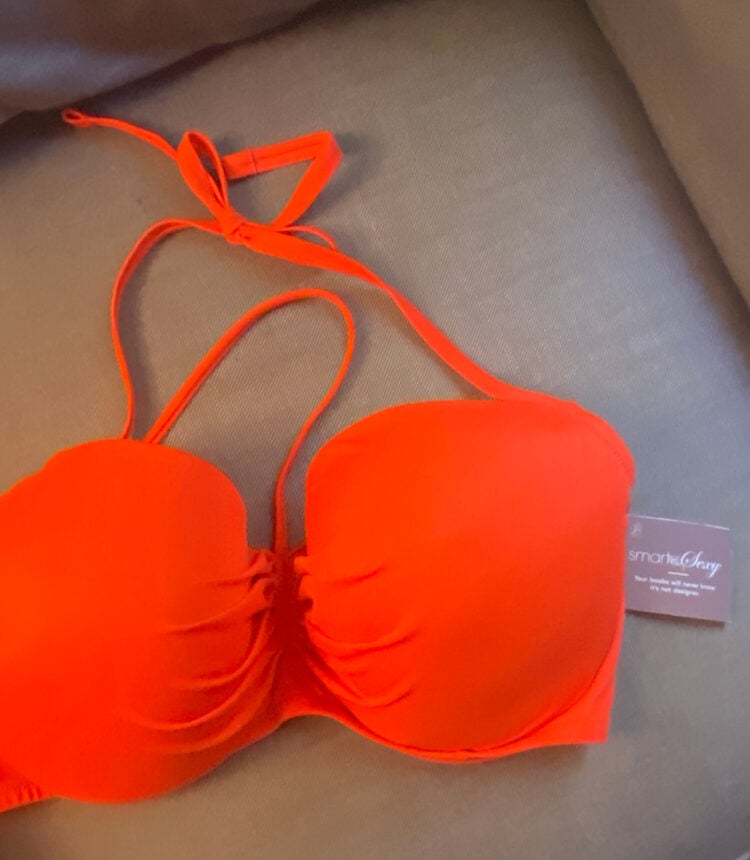 I am headed to the beach this weekend and will be going to a different beach for a week later this month. I haven't bought a swimsuit this year, figuring I can just use my two (this top and this bottom from Sunsets and this black one-piece). Well as the summer has gone on, I have wished I had a… sassy swimsuit. Something fun to wear. So I ordered this top and this bottom. I've read multiple places that this brand is awesome for large busts and the price was nice. I ordered the bottom in Large and the top in 38DDD (I am usually a 36F/G or 38DDD in bras).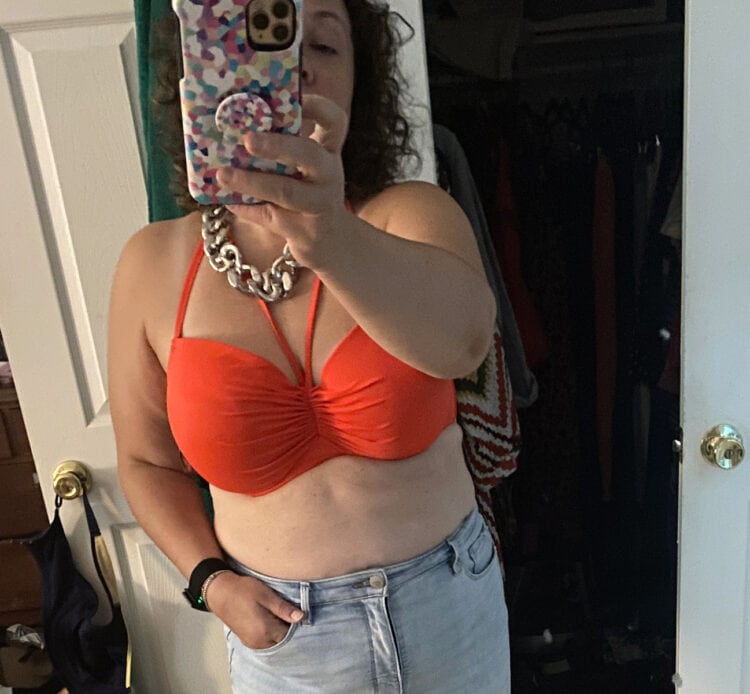 The bottom doesn't arrive until Tuesday but the top arrived this week. The quality is really good, like equal to other bra-sized swimsuits I've tried that cost three times as much. The only issue I found was the hook for the back strap (which was a pretty gold color and quite substantial) was bent or too narrow and I could not get the looped fabric out of it.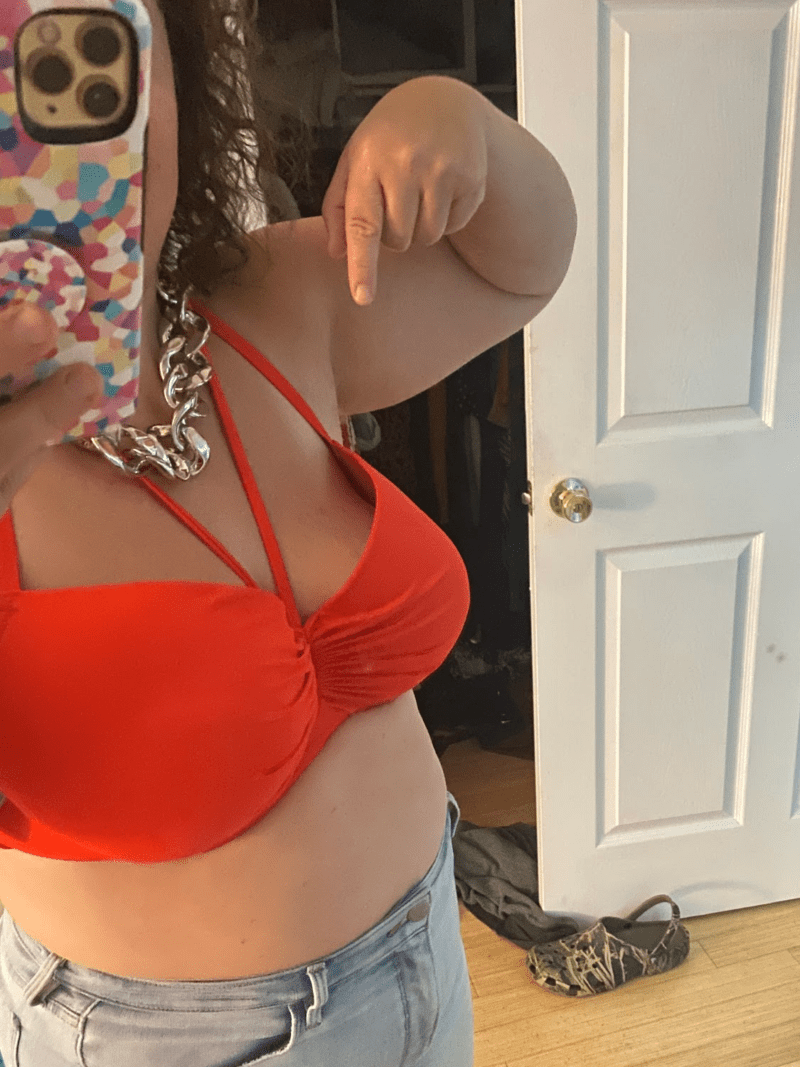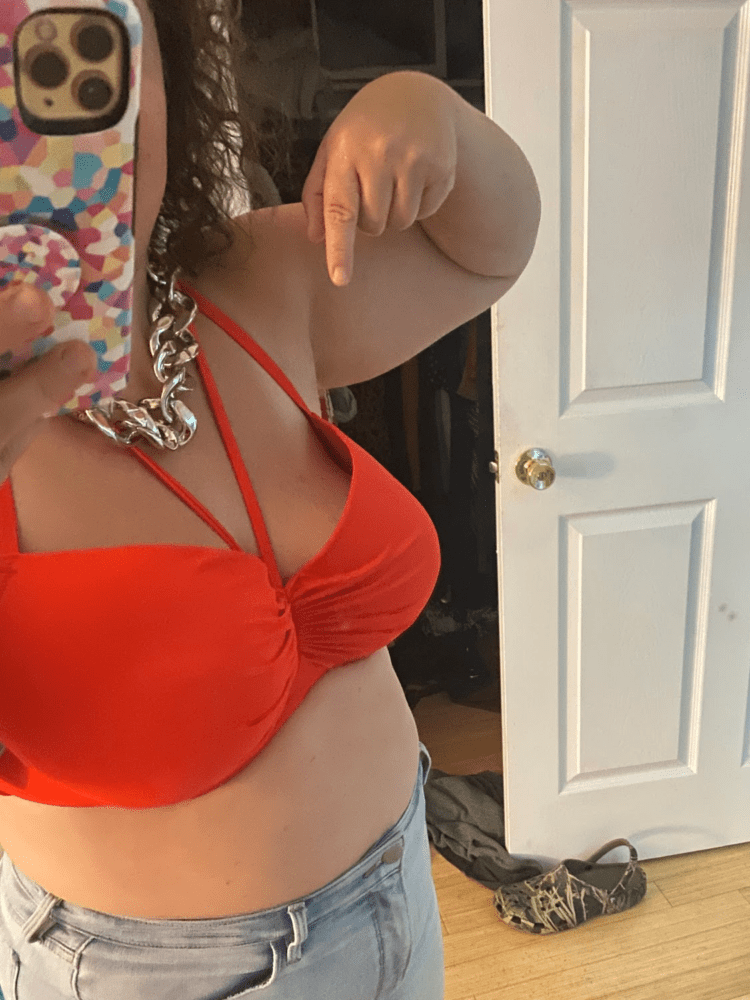 The top seriously lifts, but the 38DDD was too big in the cup for me. But it's so cute I reordered in a smaller size and hope when the bottom comes in next week I'll have a fab orange suit for the beach trip later this month!