This article may contain affiliate links; if you click on a shopping link and make a purchase I may receive a commission. As an Amazon Associate, I earn from qualifying purchases.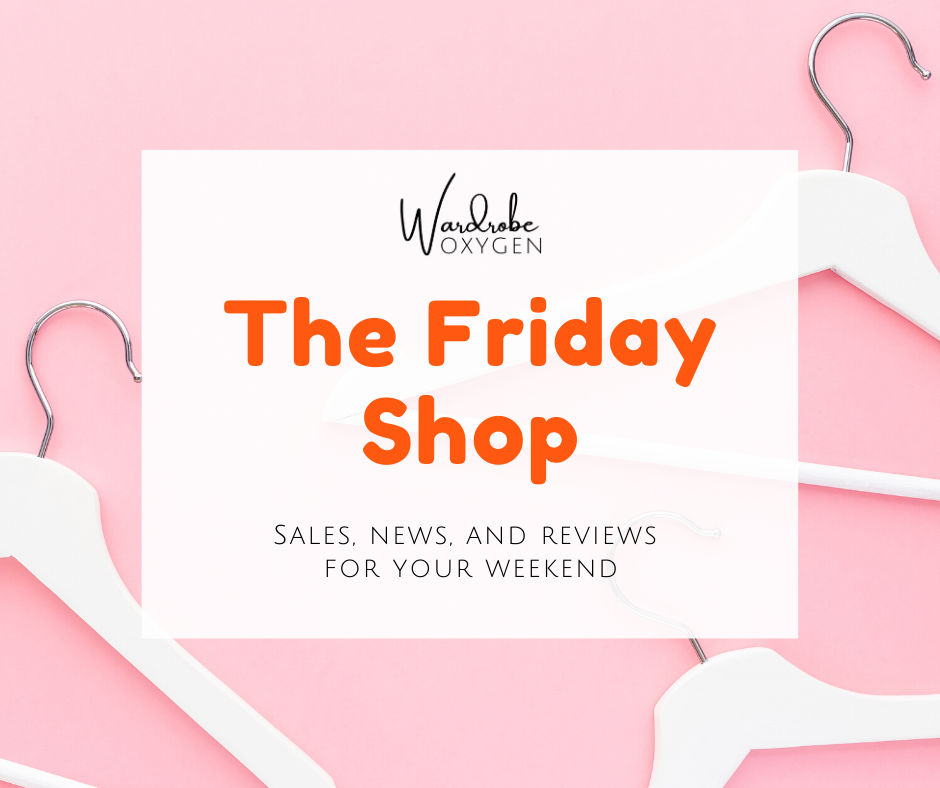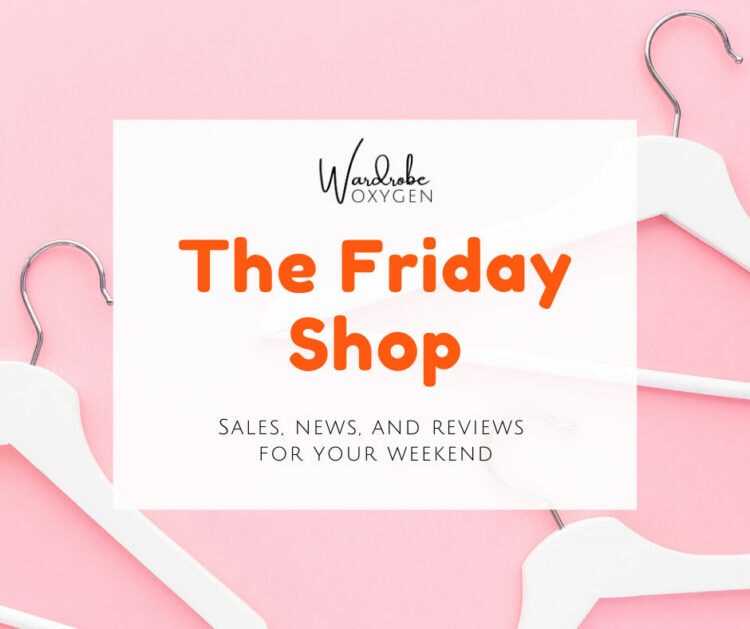 What I Bought and What I Thought
It's that time of year.
That time of year when my skin is its palest, my dark circles so prominent, the veins in my eyelids so visible, my hair is driving me crazy, my skin is dry and dull and itchy.
That time of year when several holidays and short days and lots of good shows on streaming and lack of energy has changed my body and the clothes in my closet don't fit well.
That time of year where the clothes that still fit well I am so sick and tired of wearing. They're tired, they feel dated, like they belong to a different person, or at least a person I don't feel like being right now.
That time of year when I feel creaky and dusty and tired. And old. And dated. And I am most susceptible to marketing and social media and cutting bangs at 2 in the morning.
I cut my hair, and had it colored, and then colored again. I'm still trying out how to style it, what products, what methods. Some days it's super cute and some days like today it looks like a poorly cared for wig. I don't regret changing my hair though, because I knew I needed a change.
Because when I don't do a change I keep looking for little things to make me feel better. Target trips for one thing that end up costing almost $100. Drive-through frappuccinos at 3pm and bottles of nail polish even though I know I won't give myself a manicure. And orders of FARM Rio clothing dreaming I am both taller, less curvy, and heading on a tropical vacation.
It's like the retailer knows and sends me all their Instagram marketing on the coldest, grayest day of the month. And I succumbed, but at least I went to Nordstrom to get the items that caught my eye, so if they didn't work out I could easily return them.
And I totally was clouded by the cloudy day, knowing I neither needed these items nor would they work for me. But at the time I clicked "purchase" I envisioned myself taller, less curvy, and going to some tropical location where I'd swish swish swish around in these skirts.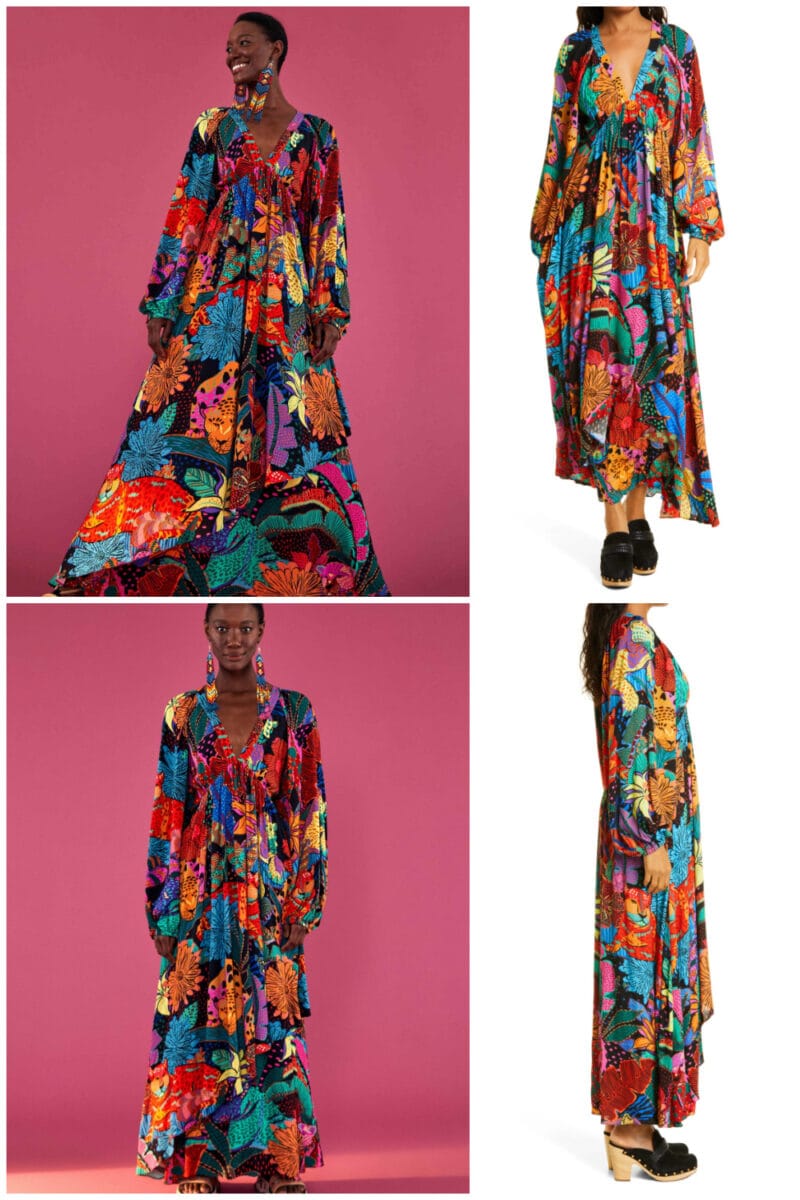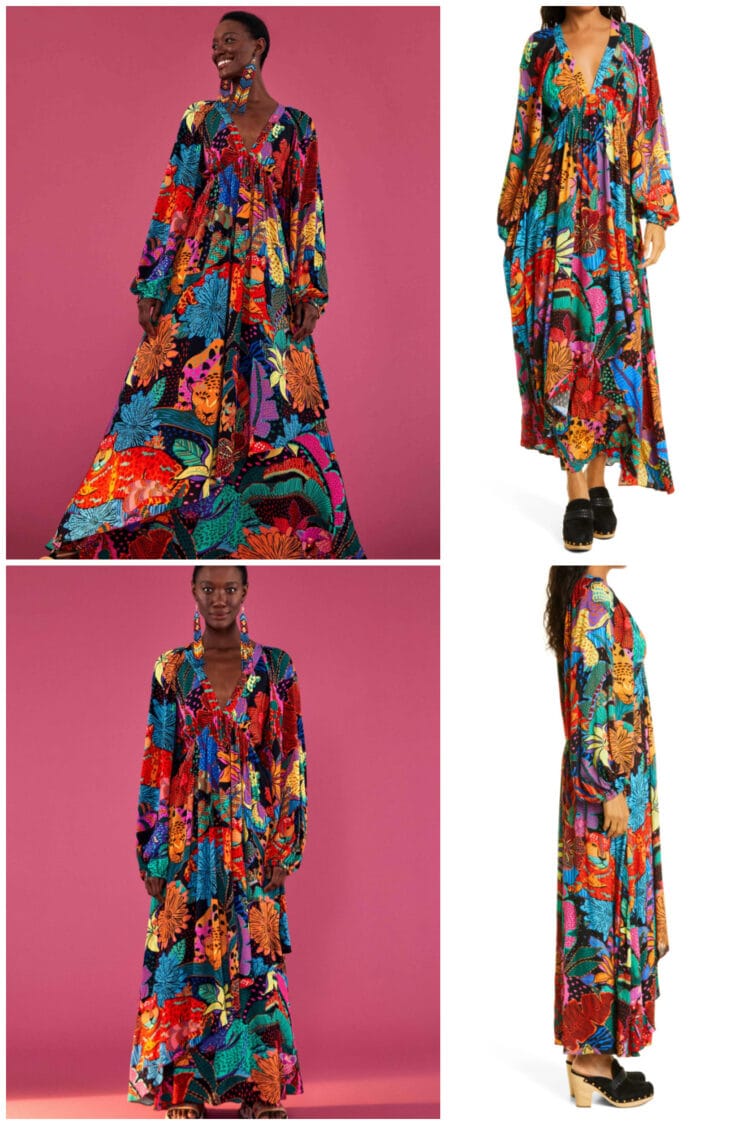 I ordered this dress, knowing full well I had no business doing so. It was backless for goodness sake, and I am one who likes wearing a bra, does not like having it on display, and hates hacks and gimmicks to try to cover it up or hide it. But oh that print and those sleeves and that flowiness… maybe I could make it work.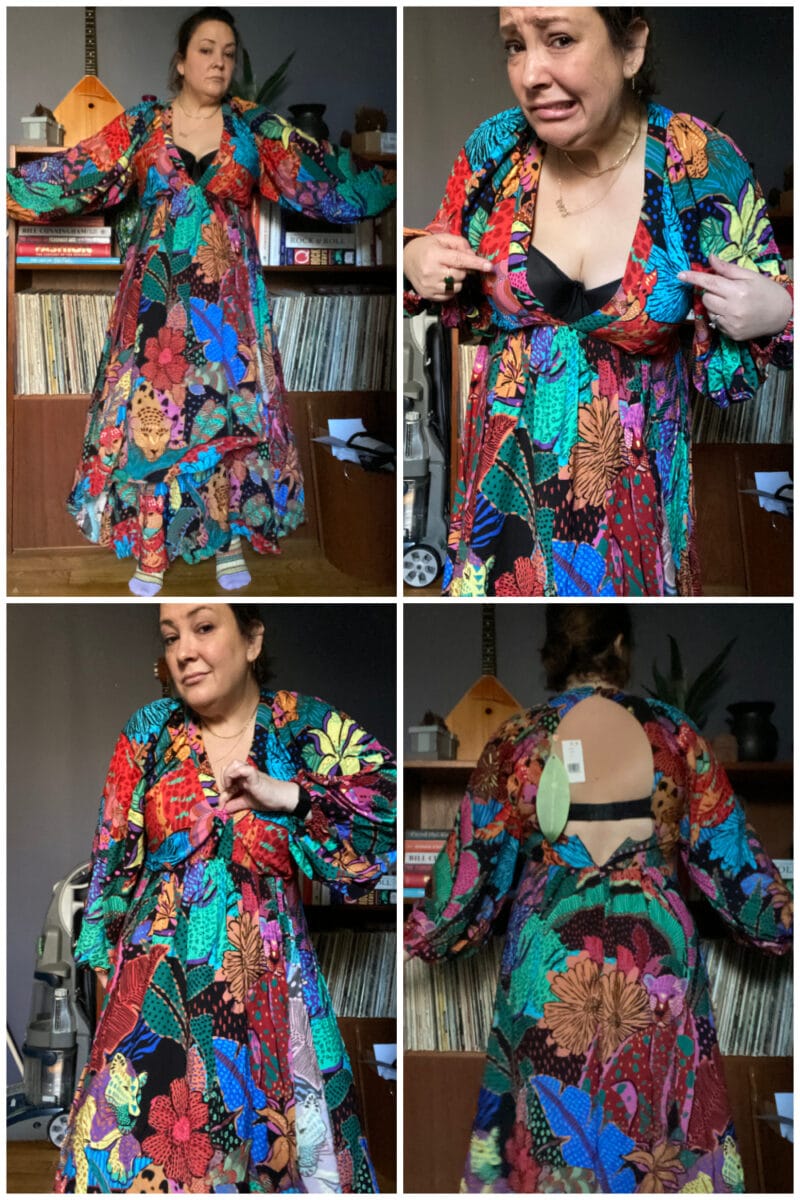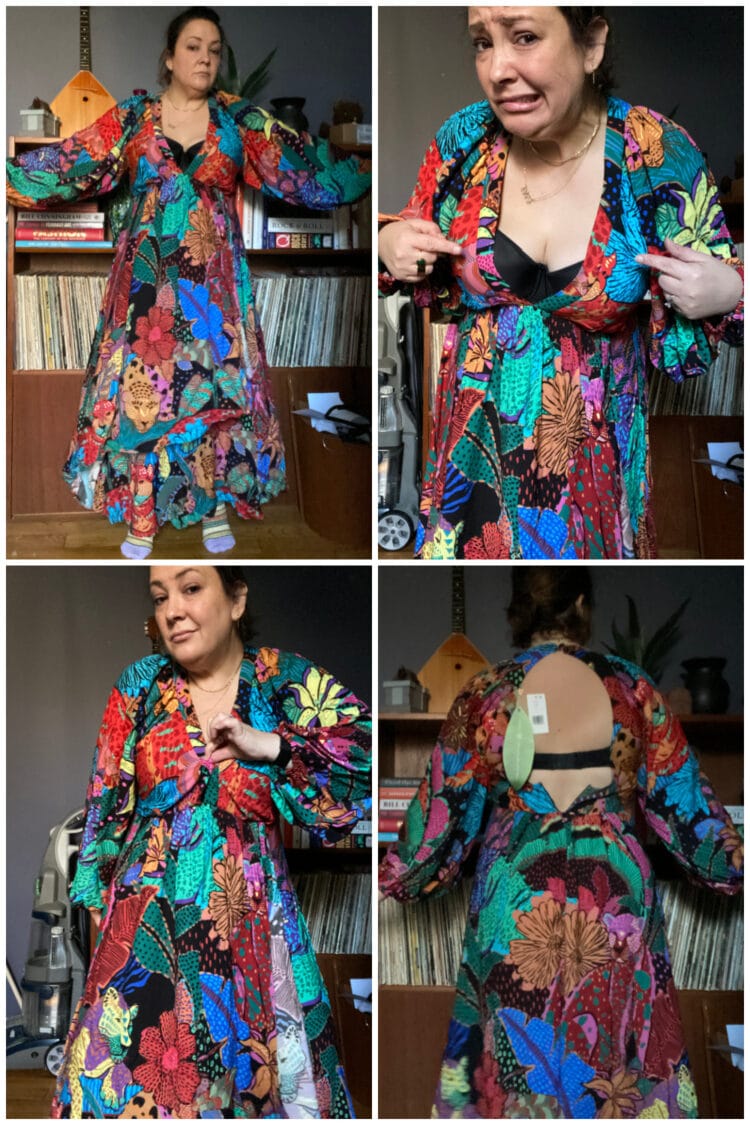 No, gentle reader, I could not make it work. I couldn't even get up the delicate zipper over all the layers of fabric at the waistband without having my husband hold it up and taut as I carefully but forcefully pulled it. And I had my whole back on display and a good portion of my front. Essentially, this was a dress to showcase a bra.
There was no way to make this dress work, unless I bought a second one to have the fabric to fill in the back and the front which didn't have enough fabric for my breasts, let alone ones half my size. But the sleeves were pretty great, the dress was pretty flowy, and if I had no boobs I'd totally rock this dress sans bra and a pair of flat sandals and some oversized sunglasses just walking down the street pretending I was at a tropical resort.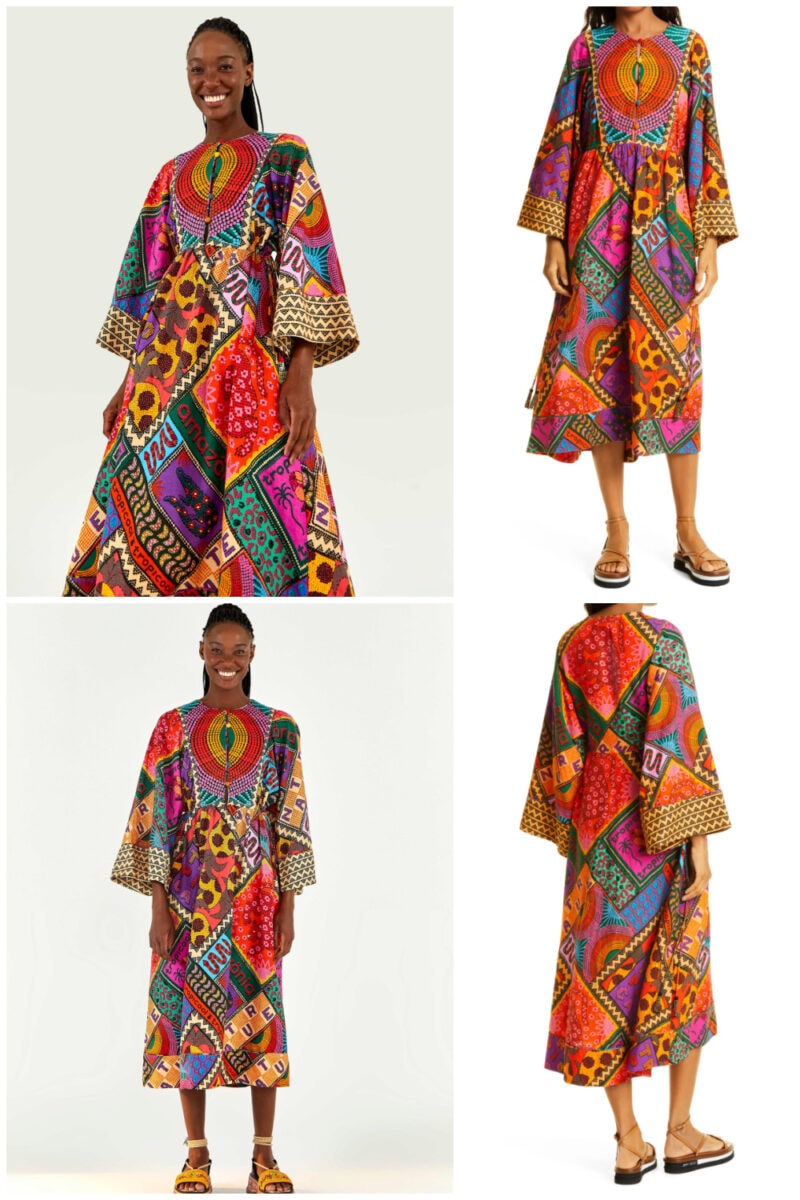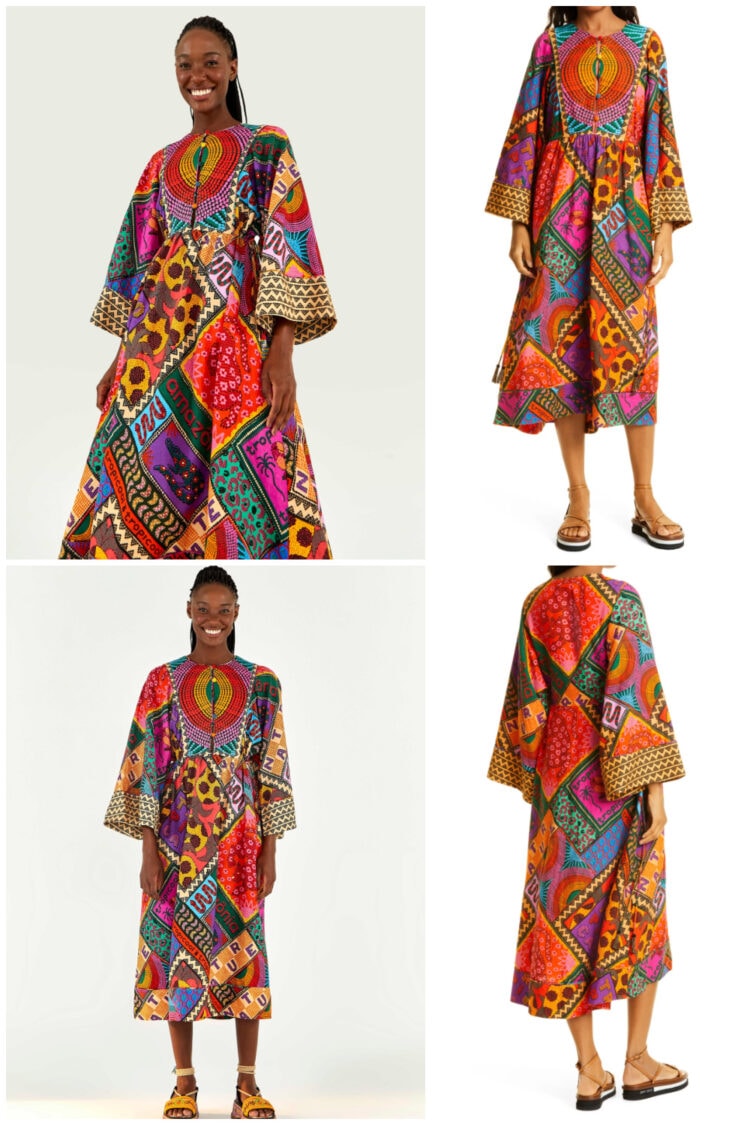 I also ordered this dress because I felt it was more practical and somehow at that time felt that such a boxy fit of caftan would look great on my short curvy self. I think I had Tracee Ellis Ross in my head when I clicked buy, because she would look phenomenal in this. I did not.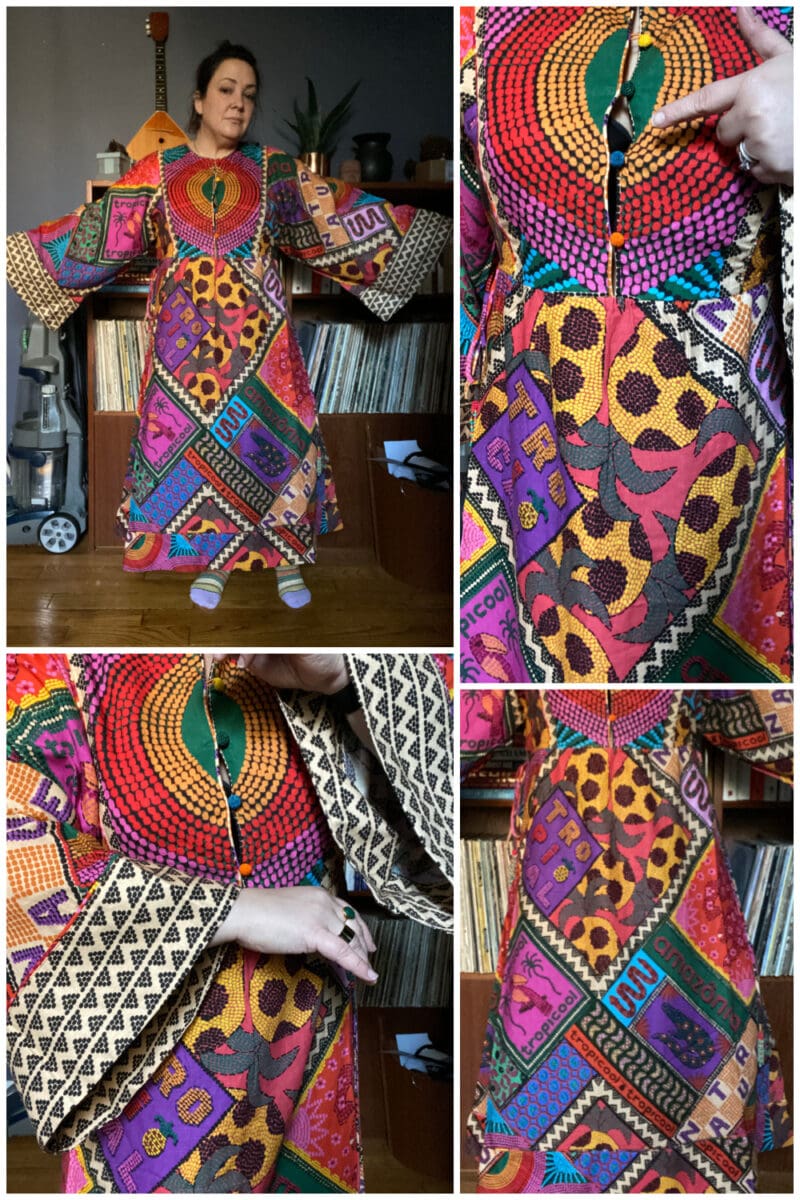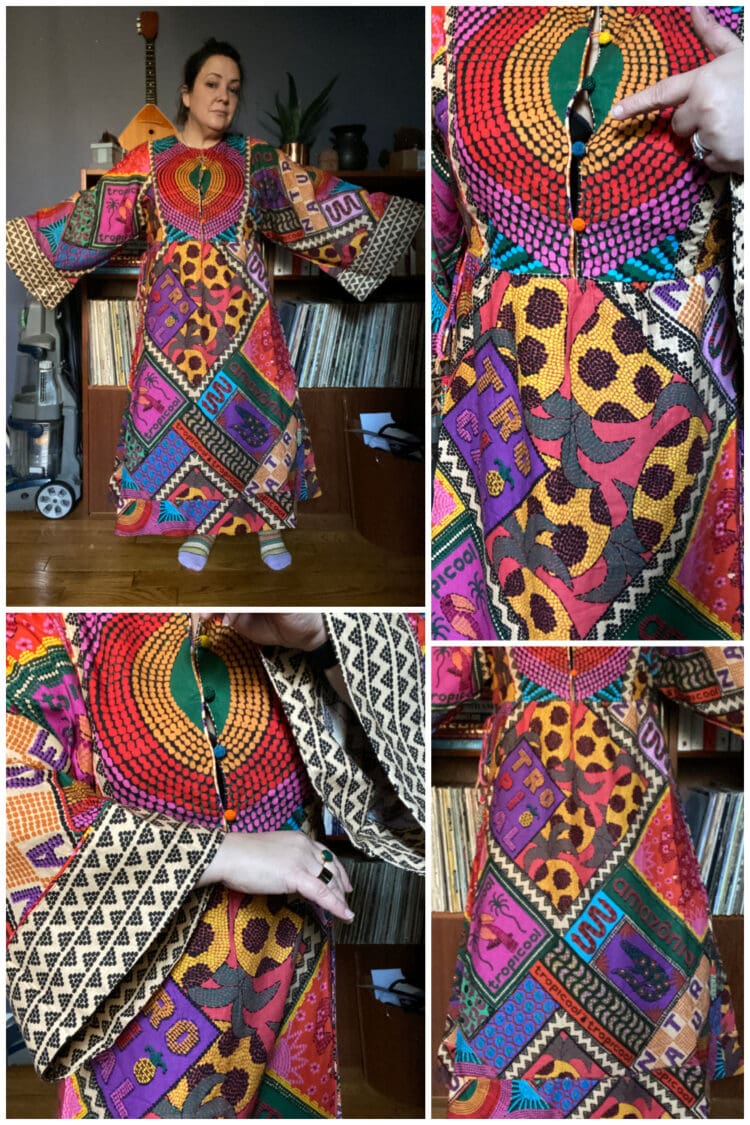 I didn't look bad in it, but I looked badass score from the thrift store good in it, not $250 phenomenal in it. Again, these boobs could NOT be contained, and the elastic loops for the buttons at the placket strained with every breath. The fabric isn't stiff per se, but heavier than expected giving it a very boxy effect. Also the side ties to cinch the not quite empire not quite natural height waist were really weird and complicated.
So I boxed up those dresses and sent them back… and then ordered some other stuff being more realistic about who I am and what I'd actually wear.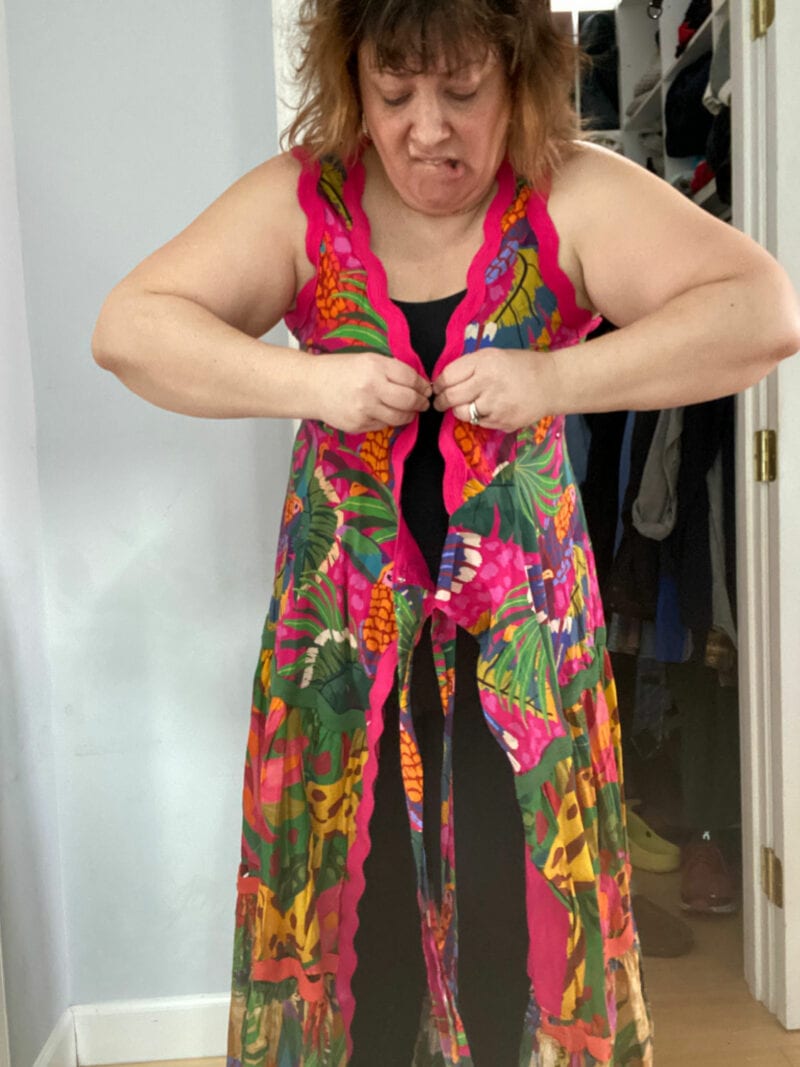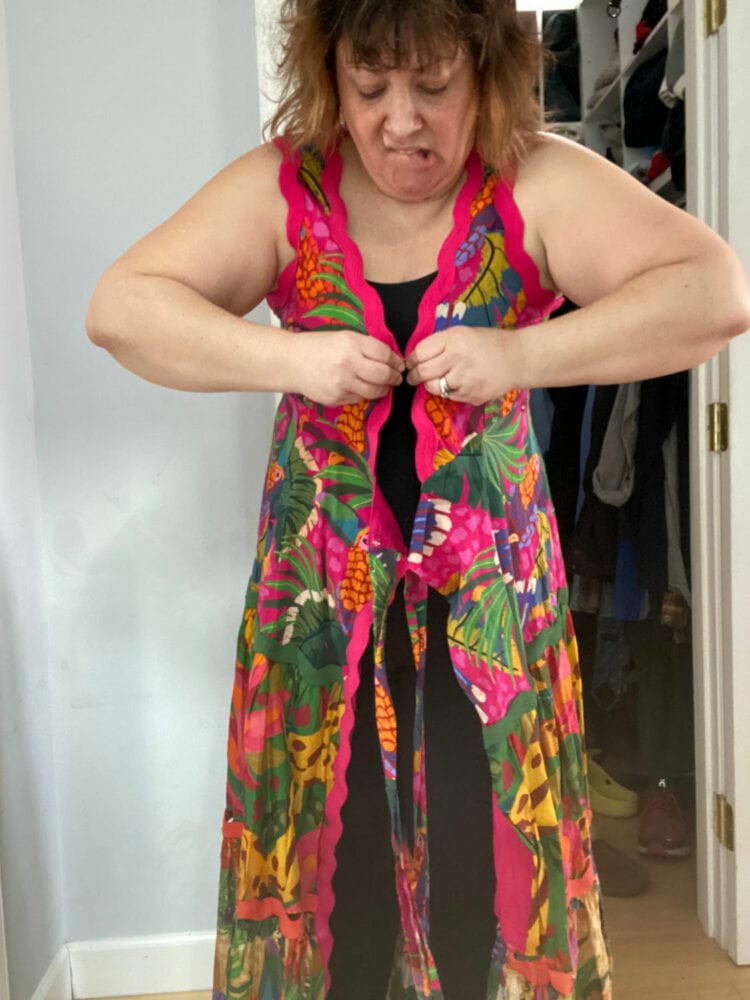 Well, I actually ordered a third Farm Rio dress but it came later. I am not sure why I ordered a Large; I actually went back to see if they accidentally sent me a L instead of an XL but nope, I forgot about my boobs and went with L. And as you can see above I can't even review this dress because my boobs are too majestic for this frock. That being said, the print is super pretty!
For those who saw this post and then it disappeared and then reappeared… I forgot I scheduled this. I didn't finish the post this week and figured I just wouldn't have a Friday Shop but forgot to draft it. I think many can relate to having that kind of week, month, season! So I came back to link and feature the last dress mentioned and publish it again.
I have ordered a lot lately and will have reviews of them coming… stay tuned!