This article may contain affiliate links; if you click on a shopping link and make a purchase I may receive a commission. As an Amazon Associate, I earn from qualifying purchases.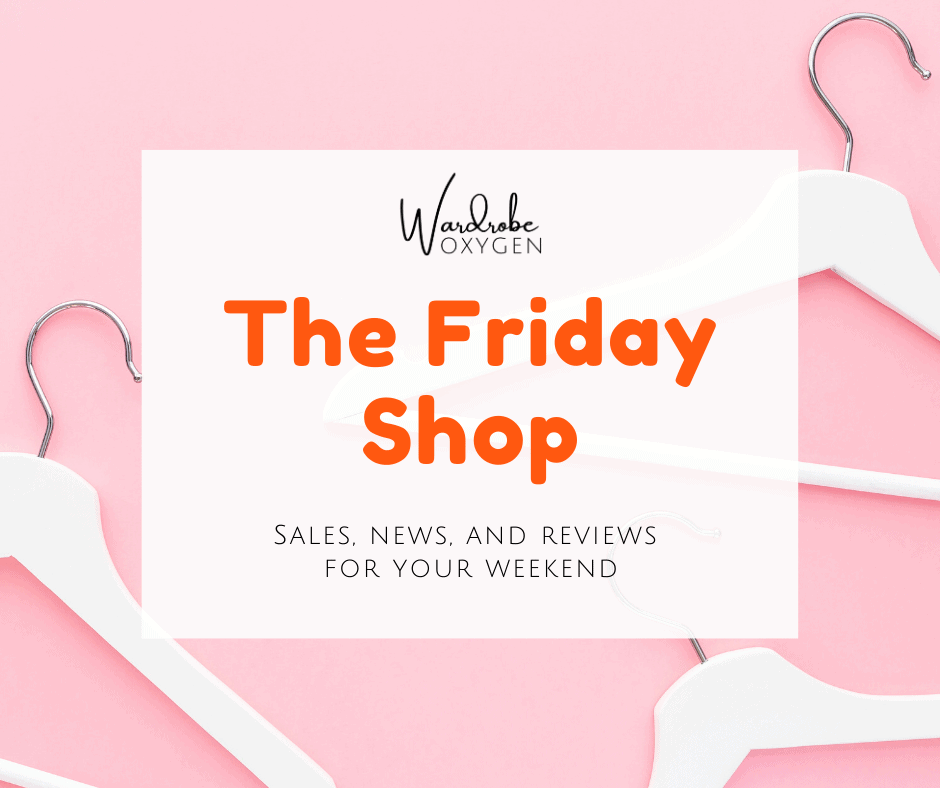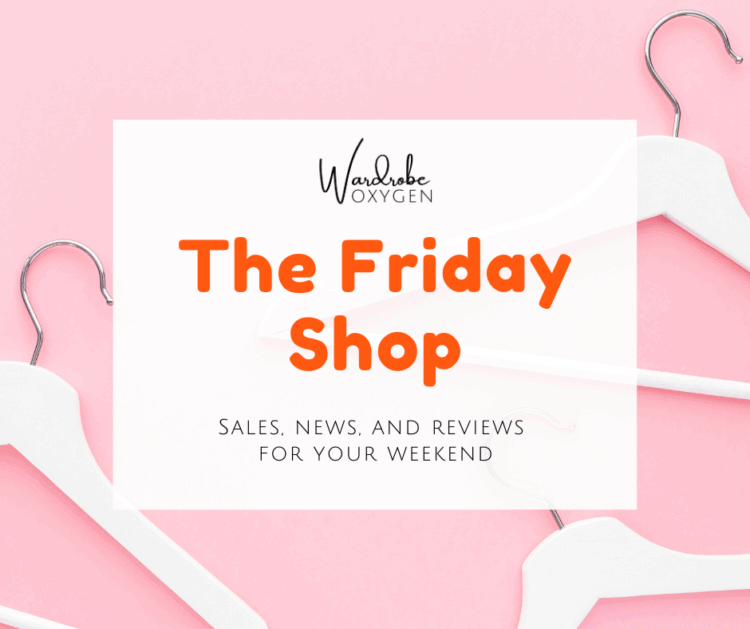 Retail News
Lacking financial support, Black-owned businesses are suffering. (Vogue Business)
Everlane's promise of "radical transparency" unravels (a must-read if you love and shop this brand). (New York Times)
New York & Co. parent sells e-commerce business, IP for $20M. (Retail Dive)
The uncertain future of post-pandemic Starbucks. (The Marker for Medium)
Lord & Taylor, which traces its roots to 1826, files for bankruptcy. (New York Times)
Can men's suits survive COVID-19? (Quartz)
Ralph Lauren thinks people want to shop their Bitmoji. (Vogue Business)
Nordstrom uses influencers to promote shopping in their stores and how they're trying to make the experience safe. (New York Times)
How the coronavirus altered DTC's relationship with brick and mortar. (Retail Dive)
Even before the pandemic, the whole fashion industry had started to unravel. What happens now that no one has a reason to dress up? (New York Times)
If you're interested in the Fenty Skin line, I recommend first reading this Twitter thread from Tiara Willis, a licensed esthetician who was one of the lucky ones who received the collection for an early review.
And a PSA; most influencers have a CashApp, Venmo, or Buy a Coffee link in their social media bio or in the sidebar of their website. When it comes to truly informative content like what Tiara Willis offered, a review that is not sponsored or on a website that receives money from advertisers and sponsors, I donate money to that content creator. I know how much time it takes, and how doing such content can even prevent one from getting paid opportunities in the future. Even a dollar makes a difference and lets that content creator, whether they're an artist, a beauty reviewer, a comedian, an activist, a bra expert, or whatever, know their work is seen and appreciated.
From the Mailbag
"I read in your weekend post regarding Clarisonic going out of business. I'm considering purchasing another type of facial cleanser machine rather than invest in additional brushes. I'm worried that my Clarisonic may stop working before I use up the brushes. Do you have any first-hand experience on any other brand or have you heard comments from other people? I'm wondering if you put it out in a blog post maybe some of your followers may have some advice also."
I used to use a Clarisonic and know how great they are for deep cleaning. With my skin, I switched to a non-device cleaning routine but know many others who love their devices. I took your question to the Wardrobe Oxygen Community since I had no first-hand experience with such devices and no surprise, the members there had great suggestions:
I went online to find other facial brushes and cleansing devices and have them all gathered in a widget below so you can shop by retailer and pricepoint.
Shop Facial Cleansing Brushes and Devices:
What I Bought and What I Thought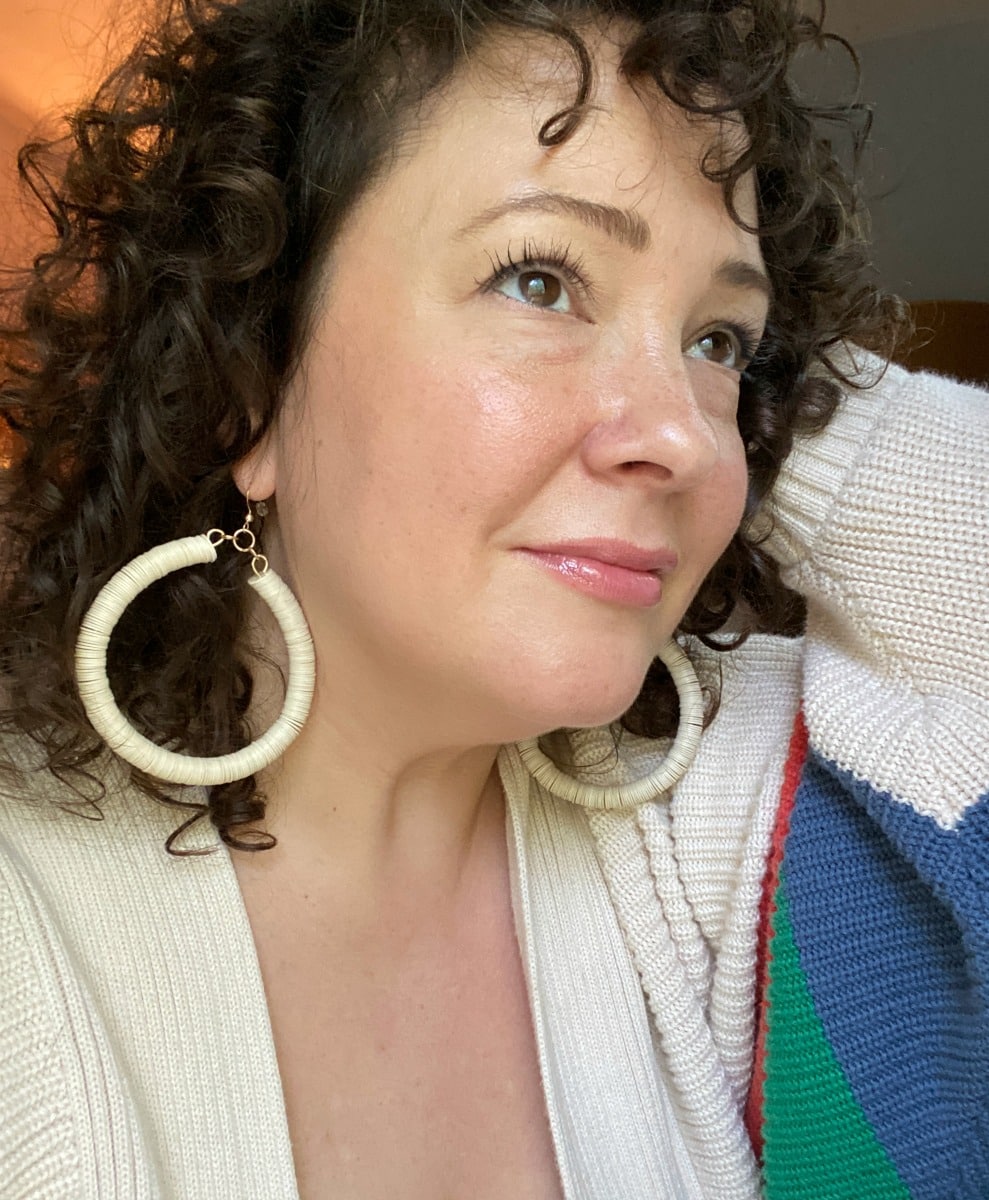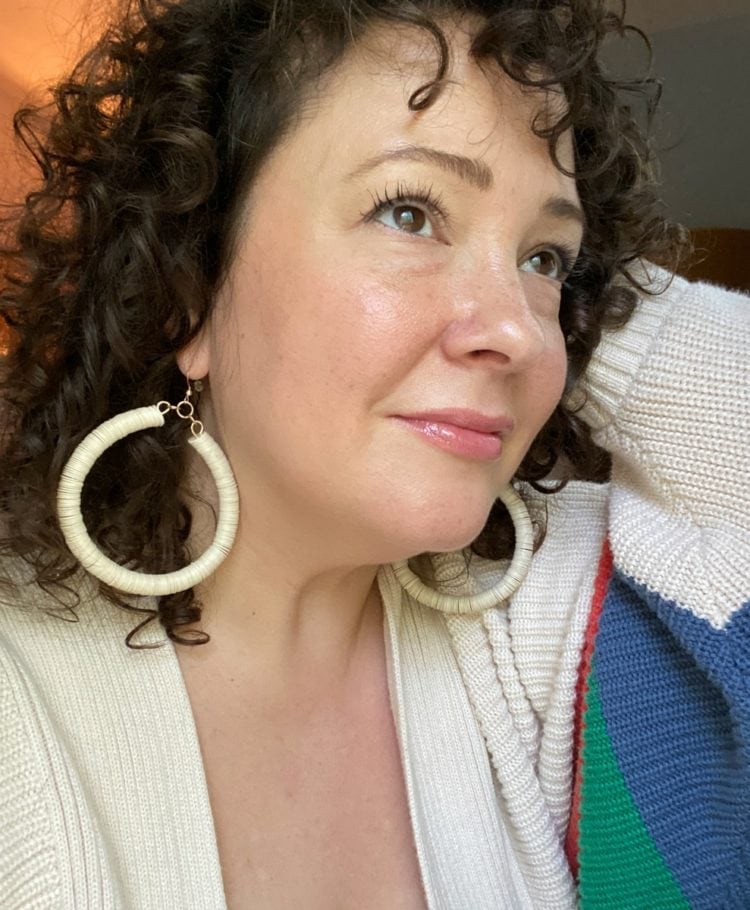 I'm a sucker for a cool earring. Extra points if it can make a statement without weighing a ton. I heard about 3 Shades Chic, a local, Black woman-owned jewelry company recently as they are having a pop-up of sorts at The Shoe Hive in Old Town Alexandria, which has a courtyard for safer shopping. I visited the 3 Shades Chic site, went straight to its earring selection, and fell for the collection of earrings like this, though available in a range of sizes, colors, and some with charms added to the hoops. These are the bSoul Collection style with a 2″ hoop, I chose all creamy and love how they're lightweight, a good contrast with my hair, and no metal to get all hot and press against my neck (the worst in the summer). They're only $25 but worth much more. They were shipped very quickly, came in a copper metal tin to protect the earrings (and be reused as you'll see below) and a brown chiffon gift bag. If you're in the area, 3 Shades Chic will be at The Shoe Hive next weekend from the 14th – 16th.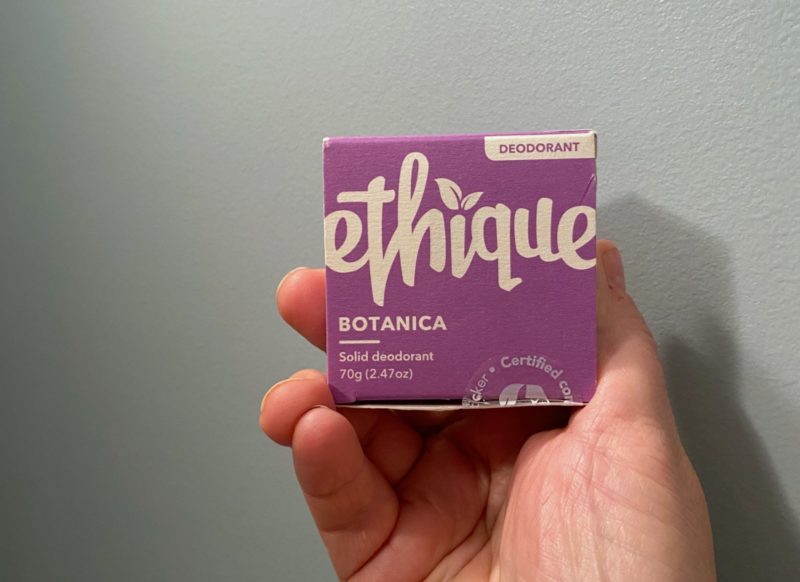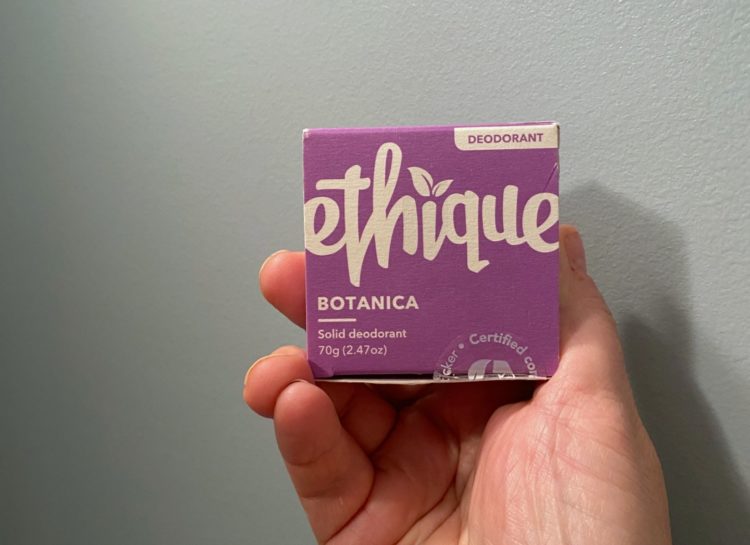 If you've been reading Wardrobe Oxygen for a while you know I've been on a natural deodorant journey; here is a post with the majority of my natural deodorant reviews. While I still like Apothekari and have used four bottles without issue, I was intrigued by a no-plastic alternative and many had recommended Ethique. Ethique, a New Zealand company (that ships to the US and Canada), offers shampoo, conditioner, deodorant, body cleanser, and lotion all in solid with compostable packaging. Shipping to the US and Canada is only $5 (and free for orders $20+), a tree is planted with your order and you get a free mini. Ethique's deodorant comes in a few scents; I felt Botanica (lavender vanilla) sounded like the best scent for me. Ethique recommends keeping the deodorant bar in an airtight container; it arrived in the mail the same day as the 3 Shades Chic earrings so I used the metal tin the earrings came in to house the deodorant. It feels a bit like clay or a bar of moisturizing soap; you rub it on your skin after a shower and before and/or after workouts. It will go on dry skin but spreads more easily on damp skin. The scent is less spa and more hippie, but the scent dissipates. It has only been a couple of days, once I have used it for six weeks I will provide a full review!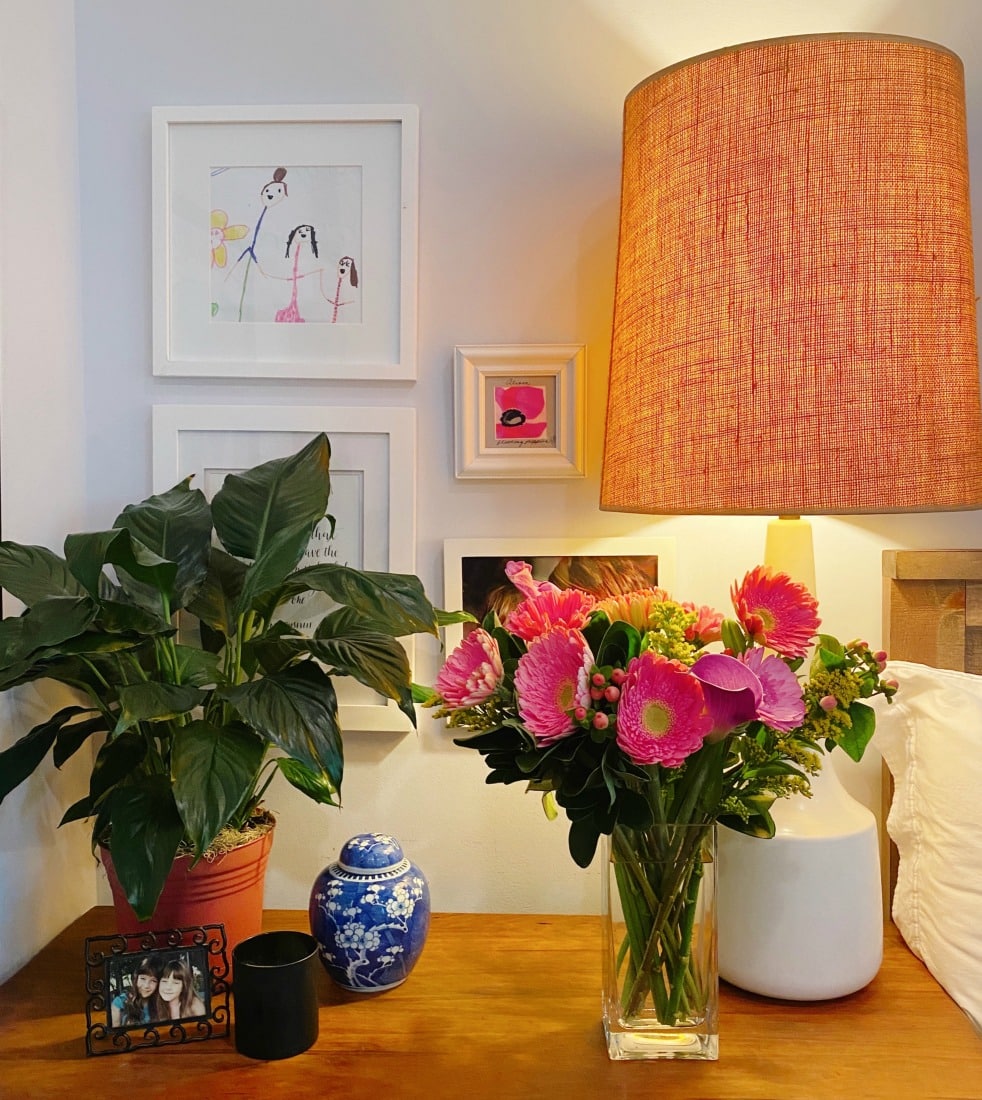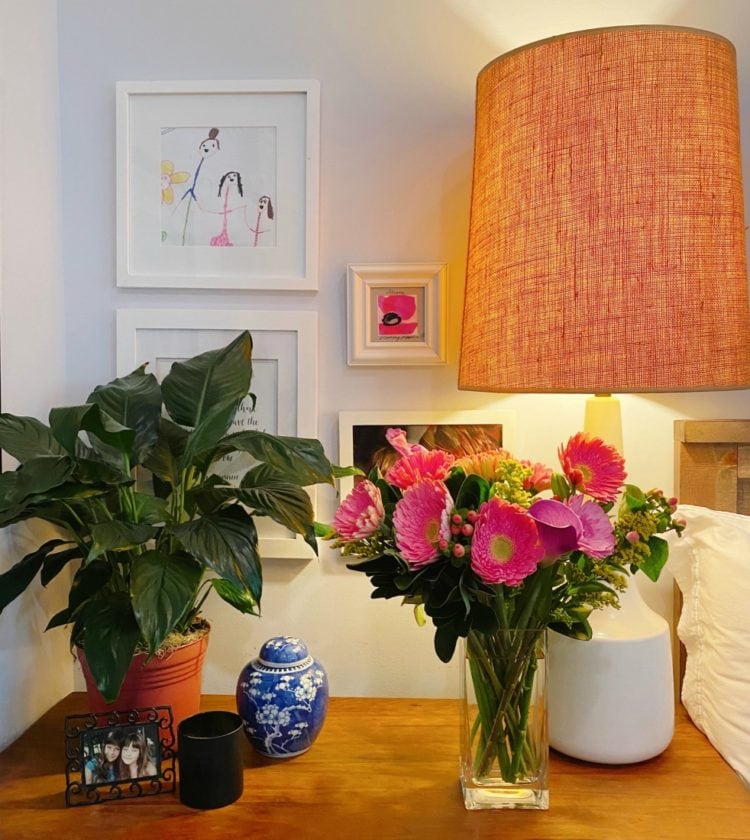 I was offered the opportunity to receive a bouquet from ReVased and if I liked it, was encouraged to share with my audience. I agreed to this because I think the concept of ReVased is awesome, and after receiving my blooms I am a total fan. See, in a past life I was the assistant to a wedding and event coordinator and seeing the floral waste utterly disgusted me. We'd often take home centerpieces and loose flowers, but there was so much that was so fresh and so pristine that was just thrown away. ReVased takes those pristine blooms from events and upcycles them into bouquets and arrangements you can order for as little as $29. Not only that, with each order placed, but an arrangement is also donated to a nonprofit or frontline workers. This bouquet is the one I got; the flowers were shipped UPS and arrived with a corrugated cardboard cylinder around the arrangement and little mesh cages around each bloom to keep them looking perfect through delivery. ReVased is available in most areas between Connecticut and Northern Virginia; visit their website to find if your area is covered. And if you'd like to try ReVased you can either use my link or promo code WARDROBEOXYGEN at checkout to get $10 off your first order!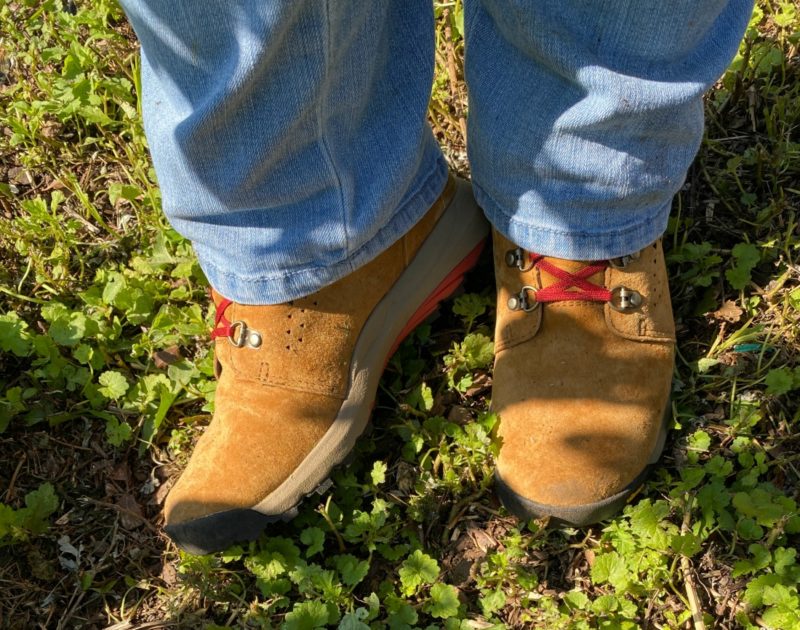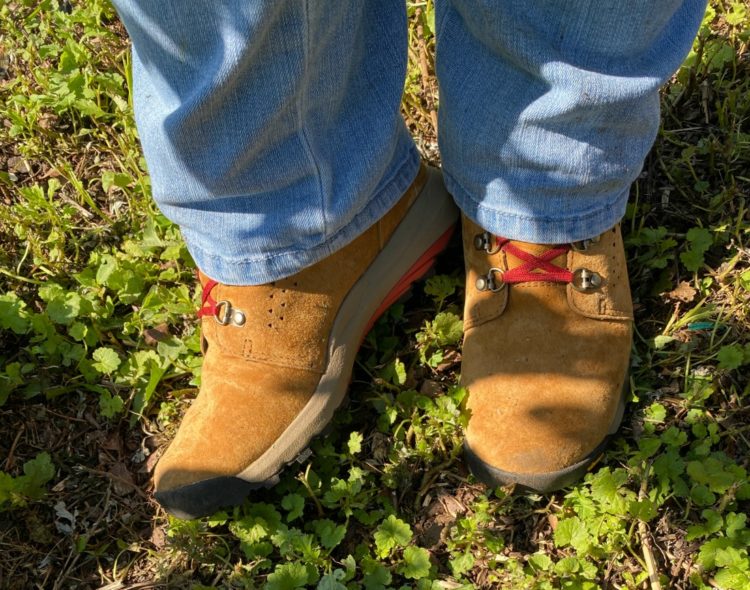 I desired a boot that could get muddy at the garden, but also function nicely for weekend hikes. I wanted it lightweight and not too hot for the summer, but still a great boot other seasons of the year. I wanted it to look cute, not too "REI" and work with pants as well as shorts. With wider feet, I was looking through reviews saying the boot I was considering had a roomy toebox. And I found all of this with the Danner 'Inquire,' which is known for being lightweight, waterproof, and well-made. The boot comes in three colors, I chose the brown/red because it had more of a classic hiking boot vibe, was lower contrast with my skin, and I felt a color that would look good even if it got wet and dirty. I went with my regular shoe size and find them roomy enough to even slip on a pair of thicker socks. I also was able to fit in a pair of my insoles for extra support. These are not cheap boots, but I bought them because I have bought cheap boots and I hate them for being too stiff and heavy. Danner is known for quality, is American made, and I can see these boots, especially if I keep replacing the insoles, as boots I will own for a long while.