This article may contain affiliate links; if you click on a shopping link and make a purchase I may receive a commission. As an Amazon Associate, I earn from qualifying purchases. 
Saturday after yoga my husband and I hosted our annual Festival of Steel. Sounds crazy, but a ton of fun – we have a pretty big yard that backs up to and is next to woods. We set up a wooden target at the end of the yard and people throw knives and little axes at said target, making teams and wagers over microbrews.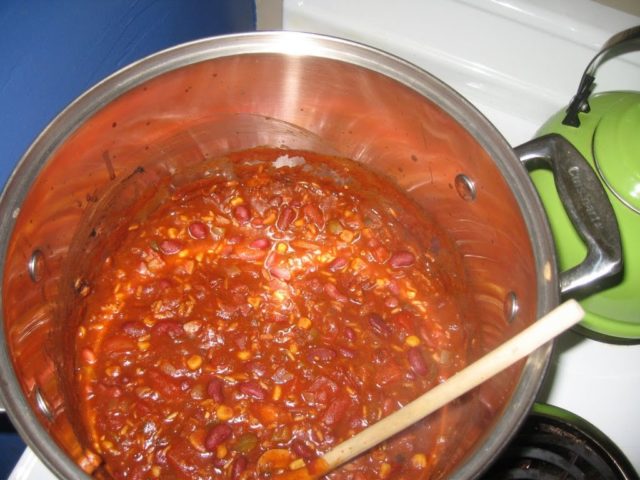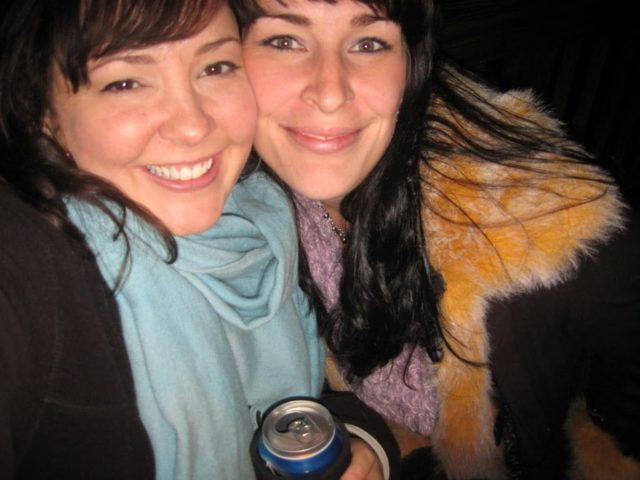 The weather stayed perfect the whole day – cold yet clear. I did my first attempt at a vegetarian chili (no actual recipe, looked at some online for ideas but went the Allie way) and was happy to see the humongous stock pot scraped clean by the end of the evening. We had almost 20 people over and I think everyone had a great time! Here's a nice shot of the chili before it was devoured, and a picture near the end of the evening with my friend H.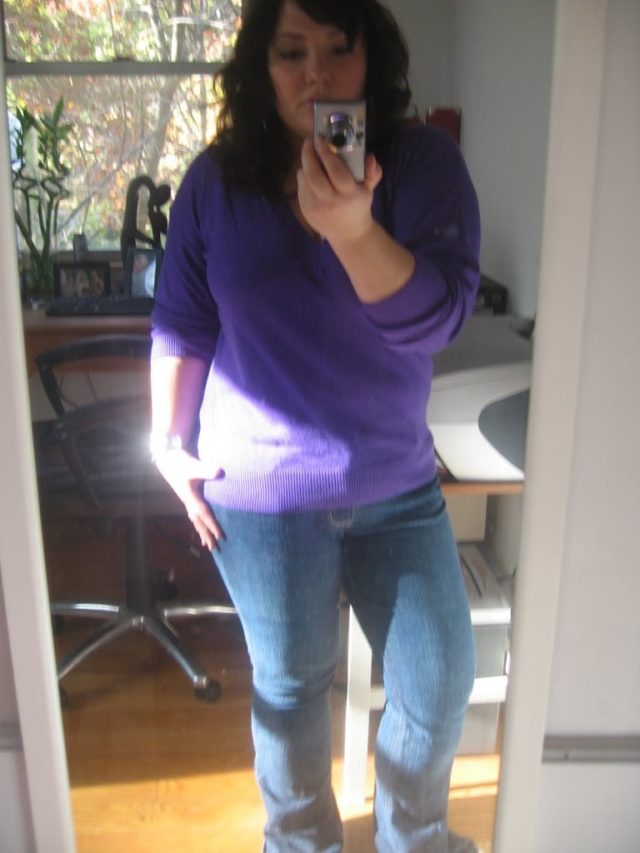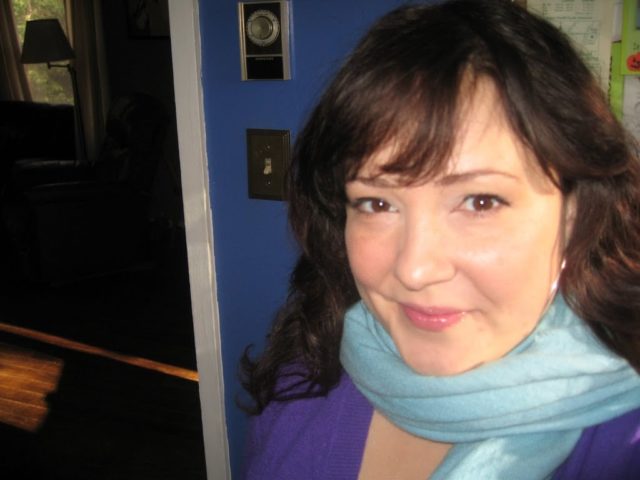 I wore my purple Dream sweater from J. Crew, dark "The Flirt" bootcut jeans from Old Navy, silver hoops and my hiking shoes from L.L. Bean. To stay warm, I wore my aqua pashmina 99% of the time and donned a black L.L. Bean fleece jacket of my husband's when I was outside.
Makeup was L'Oreal True Match foundation in C3 as concealer, philosophy The Supernatural in Beige, Nars blush in Orgasm, Revlon ColorStay shadow quad in Neutral Khakis – ivory in inner corners, khaki on lid. Imju Fiberwig mascara, Maybelline UltraLiner in black on top lash line and on lips is Body Shop's Lip and Cheek Tint with Victoria's Secret Beauty Rush lip gloss in Strawberry Fizz.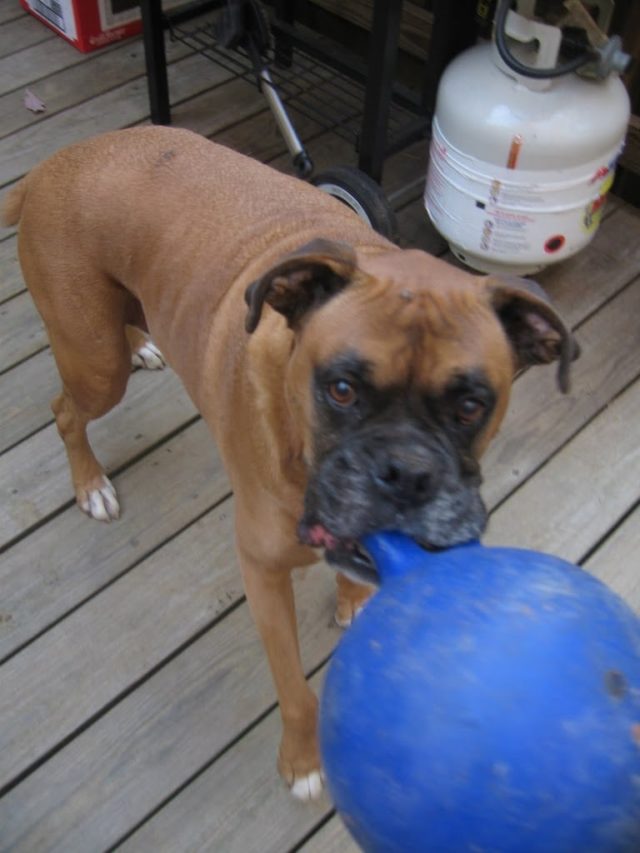 And because you all love to see him, here's a picture of my baby Ruckus playing with his beloved Jolly Ball. The old boy had a great time running around and being pet by everyone.
As for Sunday, it wasn't nearly as exciting. Those who had a bit too much to drink crashed out on our sofas; we all went to The Silver Diner for breakfast (they have the best veggie sausage!) and then my husband and his dad met friends for the MLS cup game that was taking place in DC and I ran errands.
Hit up the local Marshall's and though I was not impressed by the shoe selection (though there were some black patent heeled oxfords from Steven I desired but they only had in 6 and 9) I found some really cute and cheap stuff in the clothing. Expect to see a plum boucle cropped swing jacket, a pumpkin merino scoopneck and a gold pint silk top with fun balloon sleeves that it itching to go on my Miami trip in January (all for less than $50 including tax!). Then went to Target for the sole purpose of getting refill pages for my planner, but they were out. Instead got a cute ivory and black poly-silk dress from Mossimo for $9 that would look amazing with black tall boots, but could also be cute with black heels and a long jet necklace. Then Staples for said planner pages, and then off to the nail salon for a pedicure. I hate to admit this, but this was the first actual pedicure I have gotten since March. Yeppers, I went through the entire sandal season with some Body Shop Pumice Foot Scrub, Peppermint Foot Lotion, and a clear pink polish from Orly. Now the tootsies are a gorgeous color of super dark purple that is almost black. Came home, collected beer bottles and did dishes and then we ordered pizza for dinner and watched some bad TV and went to bed early to compensate for the night before. All in all a good weekend!