This article may contain affiliate links; if you click on a shopping link and make a purchase I may receive a commission. As an Amazon Associate, I earn from qualifying purchases.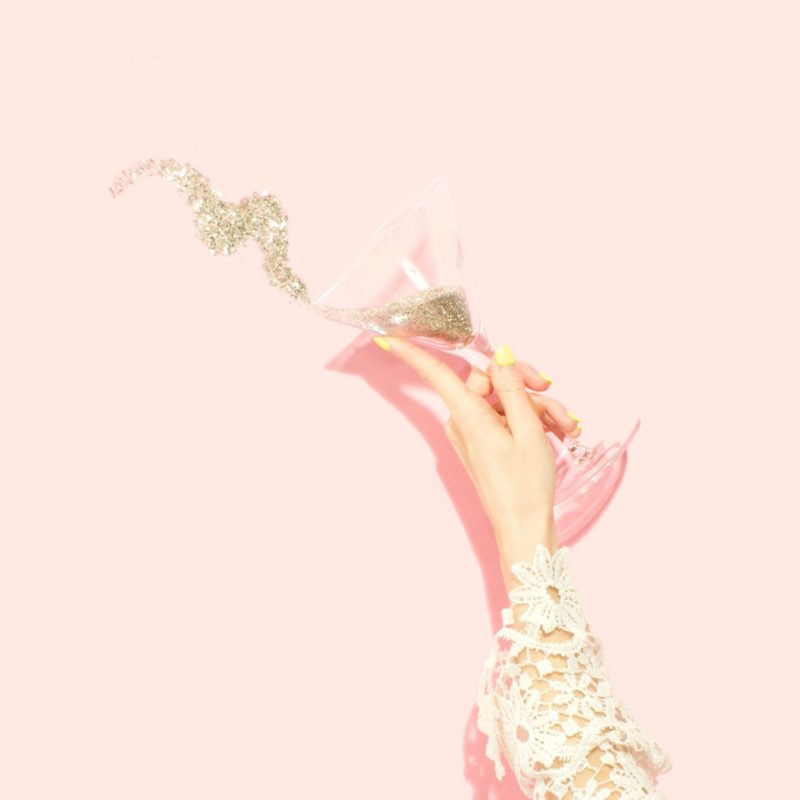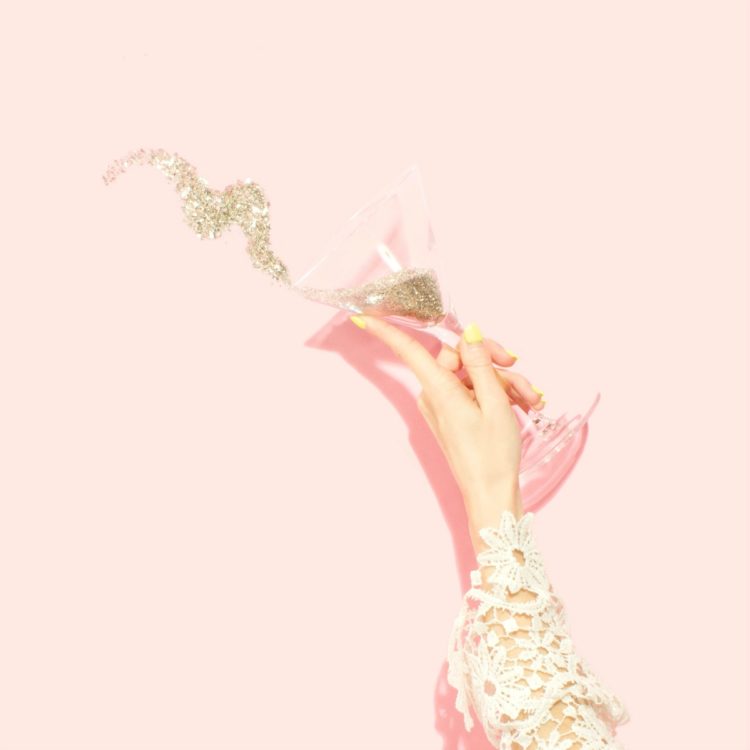 It was a tough week, and I realize one reason it was so tough was because I now don't have normal periods but perimenopause periods. Women over 40, you know what I mean. It's something no one talks about but it suuuuucks. It's like I'm 13 again. My period comes late, it comes early, it comes like a monsoon, it ends after three days then returns three days later, or it lasts for two weeks, or it acts normal then decides to show up randomly two weeks later at perfect times like when wearing white jeans or having an intimate moment with your partner. And the PMS… woah Nellie. It makes me miss the years of cramps and moodiness. Now it's full-blown anxiety attacks, almost-migraine headaches, and feeling as though my world is falling apart. I went to the doctor, guess what she told me, guess what she told me. She girl you better get used to it because it's perimenopause, it sucks, and there is no cure except for a hysterectomy. So I'm taking my health into my own hands (okay, along with the hands of my doctor). I've recommended the book What Your Doctor May Not Tell You About Premenopause before, but TBH it dropped off my radar so I dropped it onto my nightstand to re-read and bought another tube of Pro-Gest to start up after Aunt Flo has left the building. Thanks to many of your suggestions in my Instagram DMs, I also purchased Womancode and am slowly going through it, taking copious notes. I think the best self-care is going to the doctor and getting a professional's opinion (no, Google is not a professional) but I also believe in taking your health into your own hands. I also believe that we women should be more open about what we deal with regarding our bodies, our cycles, and our changes. It's so easy to think we're damaged, there's something wrong, when actually what we're going through is perfectly normal it's just that no one told us that they too went through it. So I'm going to be the change I want to see in the world and will be sharing my experiences from time to time and encourage you to continue the discussion in the comments.
Sale Alert
Chico's is offering 40% off your purchase with promo code 43847. This is a great sale to get basics fro Chico's. While their style may not be for all, their basics are really well-fitting and usually high quality. I have Chico's pieces that are years old that still look new and fit great. My picks:
Lands' End is offering 40% off full-price styles with promo code YELLOW and PIN 4263. This is a great sale to snag a swimsuit; their selection is fantastic. I am a fan of their banded waist fit and flare dress, it's been a summer staple of mine for years. And there's no better bag for weekend getaways, groceries, the beach, and more than their canvas totes. I also find them to be a great graduation or shower gift – have it monogrammed and stuff with dorm supplies, baby supplies, or kitchen supplies for a gift they'll be raving over!
This weekend LOFT has 40% off your entire purchase with promo code NEWNOW. I love this lightweight summer sweater with its stripes and sunny message, my favorite felt fedora is from LOFT so I'm considering buying this straw one, this navy dress is the perfect item in your closet for every occasion (and comes in petite and plus options), I totally ordered these wide leg cropped pants, and this leopard skirt (regular, petite, and plus) would look great with a black cami and sandals for a night out, a silk shirt for work, or a graphic tee and sneakers for the weekend. Oh, and don't sleep on this super flattering one-and-done knit dress for everyday.
J.Jill has 30% off your entire purchase with promo code SUMMER19. This linen shirtdress is so breezy easy, just add a straw market bag, fedora, and Birks! I love the cut (and the raving reviews) of these stretch cotton pants, and this is the perfect tank for palazzo pants, slim cropped pants, and tucking into maxi skirts.
Weekend Reads
Have any undeveloped canisters of film collecting dust in your home? This piece shares where you can still get it developed. (Lifehacker)
The fabulous Jonathan Van Ness of "Queer Eye" fame came out as nonbinary. (Out) For those who are still unsure what this means, this page from the National Center for Transgender Equality is quite informative, and this piece from a nonbinary person is also great. (Minus18)
Grab your Kleenex, step away from the Xerox machine and take a break from Photoshopping your selfie, athletic-y sandals with straps and foamy soles… okay fine, Teva-like sandals are hot this season and it's bringing up lots of issues regarding trademarks. (The Fashion Law)
When my mom downsized to her current home, one thing she had to give up was our piano. A gorgeous upright with elaborate carvings, I desperately wanted to take it but could not find a single place in my house either. We were lucky, dear friends of ours bought it so we can visit it any time. But when old pianos have to go, it's usually not that easy. (The Washington Post)
The Supplemental Nutrition Assistance Program (AKA SNAP and FKA food stamps) has been something several administrations have wanted to overhaul and update. The current administration wishes to charge retailers that accept SNAP. Not a big deal for major players like Walmart, but this is going to cause smaller businesses like bodegas, independent groceries, and farmers markets to have to stop accepting this form of payment, causing even more food deserts. (CNBC)
A look back at MTV's House of Style on its 30th anniversary. (CR Fashion Book)
Not a fan of calling these characters schlubs, but this piece delves into something I was thinking about after seeing Always Be My Maybe – how the tide is turning for couples in rom-coms. I appreciate seeing strong women in movies and them finding love with someone who isn't always competing but finds love can be holding her purse. (Buzzfeed)
"If we really want to give every American child an honest and equal opportunity to succeed, we must do much more than extend a ladder of opportunity—we must also narrow the distance between the ladder's rungs." A thought-provoking opinion piece on the educationism of America. (The Atlantic)
Whether you love Eileen Fisher or not, this piece will make you appreciate this unique brand and may have you considering adding the line to your wardrobe. (Vogue)
For Your Entertainment
I joke that Karl is my personal DJ, he's always introducing me to new bands. His new fave is Royal Republic, a Swedish band that has been around over a decade but has a new album out this year. This song should be added to your workout playlist, though watching the video is also ridiculous fun. I warn you in advance of getting this wacky earworm stuck in your head all week!