This article may contain affiliate links; if you click on a shopping link and make a purchase I may receive a commission. As an Amazon Associate, I earn from qualifying purchases.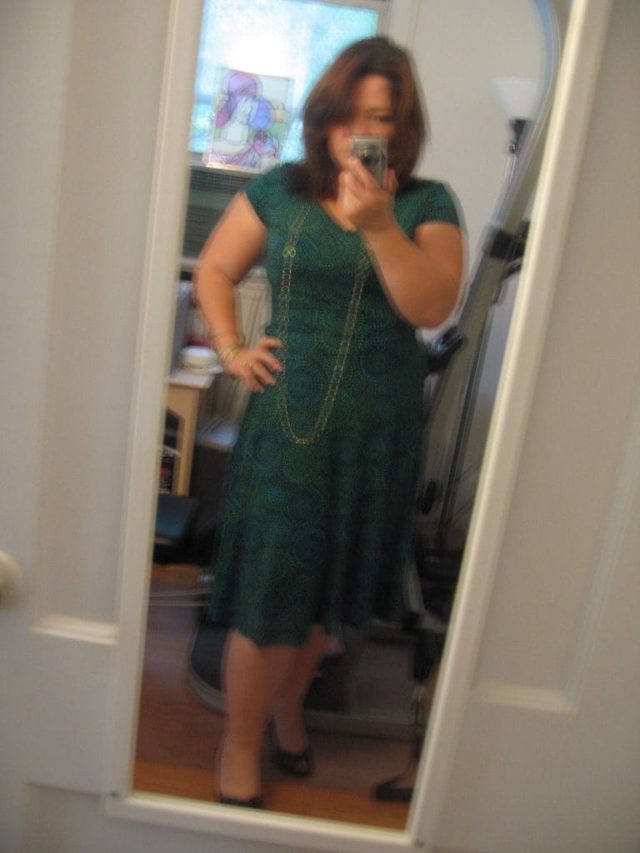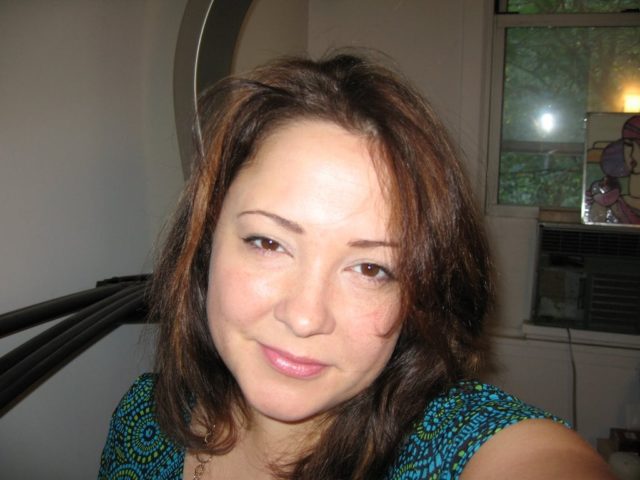 My black, lime and teal print matte jersey dress from London Times, long gold chain from Express, gold bangles from Claire's, black open-work peep toe heels from Steve Madden.
Hair was washed with White Rain because I will get coloring soon and I wanted to smell like coconuts. DO NOT TRY THIS AT HOME. White Rain shampoo is bad for your hair, the equivalent to washing your hair with dish detergent. But it was like 50 cents and it smelled soooo goooooood so I bought it. I put in some Sexy Straight Balm and dried it quick while looking through the latest Williams Sonoma catalog. Not the best look, but I was running tres late. Has smoothed out nicely.
Speaking of the catalog, I am supposed to buy a gift for a one-year old boy. he had his party but my husband and I weren't able to go. So I suppose we should send a gift. It is a cousin's son, the first great-grandchild in the family. I know didly-squat about the kid or about children in general, never have seen his toy collection. What in the heck should I get him? In the Williams Sonoma catalog I saw a bat-shaped trick or treat basket that can be monogrammed with his name. I know for many Halloweens Mom and Dad will be carrying that basket for him, but I thought it was so cute and a nice keepsake. Am I totally off-base? Should I just get some toy with bright colors and fun sounds? I just fear that this indulgent family has bought the baby everything in every aisle of Toys R Us and they would just poo-pooh at whatever we child-clueless people buy him. By the way, WS now has Kitchen Aid mixers in sunflower yellow and a pretty green and I want one!!!
Back to fashion. This is about My Wardrobe Today, not my kitchen wishlist today…
Makeup is MAC MoistureBlend foundation just where needed. Body Shop concealer, Chanel pressed powder. The Body Shop's Lip and Cheek stain on cheeks and lips for color. The Body Shop Sheer Lipcolor in a sheer sparkly pink. Eyes is the Revlon ColorStay neutral quad, the ivory on the whole lid and corners, a touch of khaki on the lid, lashes curled and L'Oreal Voluminous in black applied.