This article may contain affiliate links; if you click on a shopping link and make a purchase I may receive a commission. As an Amazon Associate, I earn from qualifying purchases.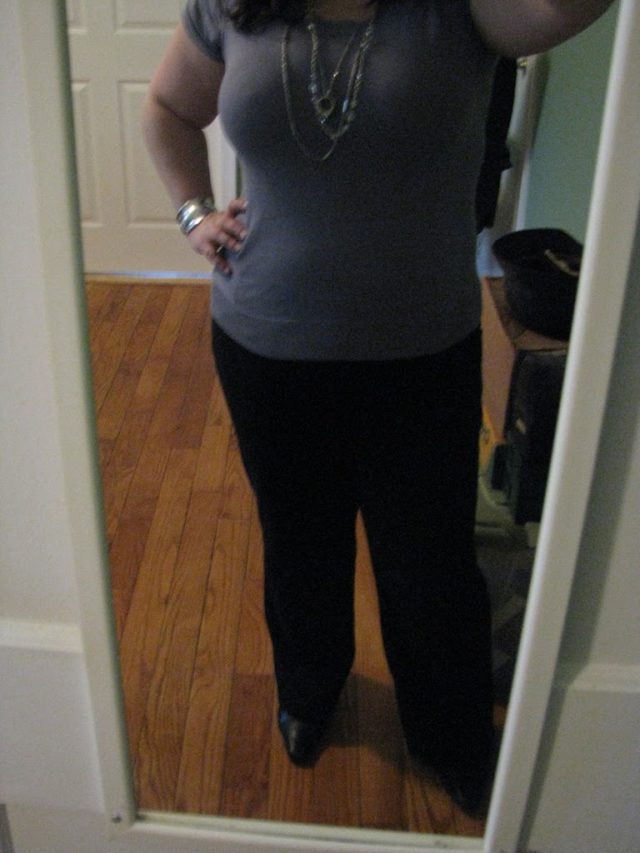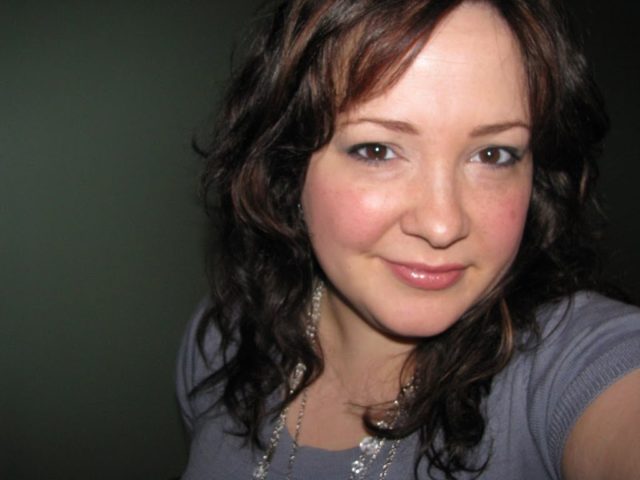 Attire:
Old Navy – Black ponte trousers, gray sweater tee
David Tate – Black leather city boots
Ann Taylor – Silver and crystal necklace
Various other silver necklaces, silver cuff
Nordstrom – Silver dangly earrings
Hair:
Next day
Brushed, curling iron on big sections
Beauty:
Laura Mercier – Tinted Moisturizer in Sand
Philosophy – The Supernatural Color Correctors in Light
Nars – Blush in Orgasm
Revlon – ColorStay shadow quad in Neutral Khakis
Pop Beauty – Shadow palette for brown eyes – black
Avon – Glimmersticks in Black
Cover Girl – LashBlast mascara in Rich Black
Maybelline – Shine Seduction lip gloss in Blushed Bass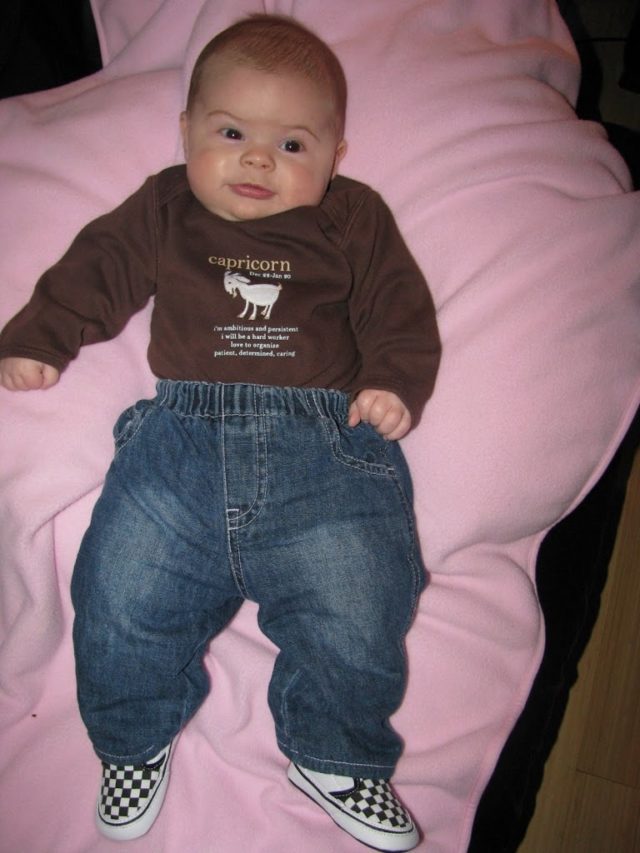 Check out little Miss E, she's wearing her first pair of shoes – some fabulous retro Vans that were a gift from my friend Tiffany. Rock it girlfriend! 🙂
I am TIRED TIRED TIRED. I think I hit snooze at least three times this morning and I am not the type to hit snooze.
Little Miss E is… probably going through a growth spurt. She ate at 11, 1:30, 3:45 and 6:30. I had dreams last night about trying to schedule sleep into my day. She's not being too fussy, but she just wakes and wants to be fed and gobbles it up as though she hasn't eaten for days. She also is going through some long sleeping jags, so sometimes she is ravenous during the day (yay for me) and sleeps through the night (double yay for me), and sometimes it's the opposite (boo for me). Ah well, it's all worth it for this little chubby-cheeked smiley fabulous bundle of baby!