This article may contain affiliate links; if you click on a shopping link and make a purchase I may receive a commission. As an Amazon Associate, I earn from qualifying purchases.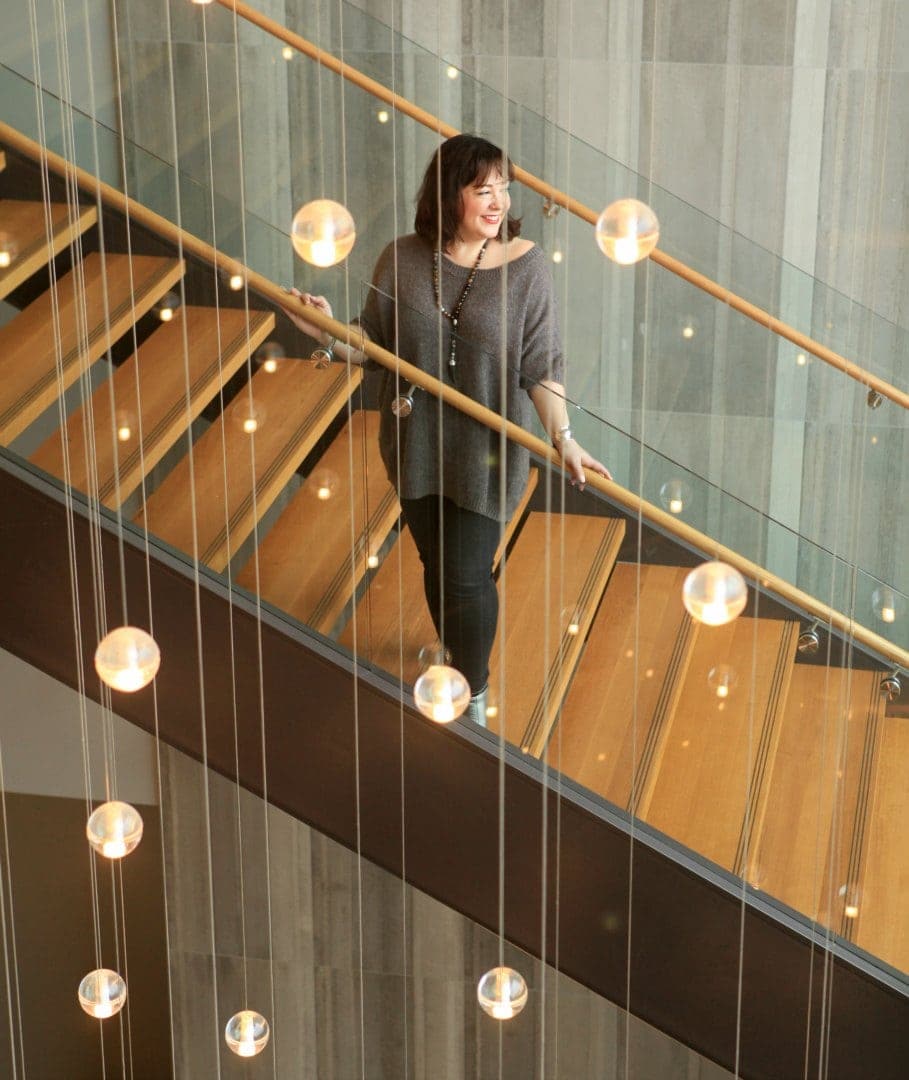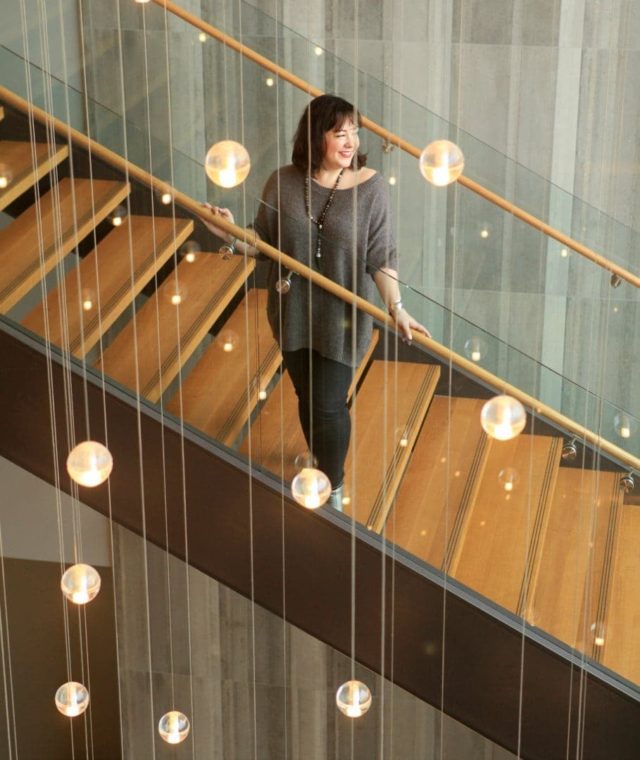 When traveling home from Charleston I was thinking about what I am most comfortable wearing when on travel. Heading to the airport I usually wear a blazer with a bit of stretch, a refined knit top, knit pants, and a cool scarf. But when I am heading home I am more relaxed and usually just want to be able to throw something on but not LOOK as though I just threw something on.
Knit pants or stretchy jeans, the heaviest shoes I packed, and something slouchy, soft, yet purposeful looking. As soon as I got home from Charleston I googled "Off the Shoulder Cashmere Sweater." Something longer, something oversized, something not black but still neutral.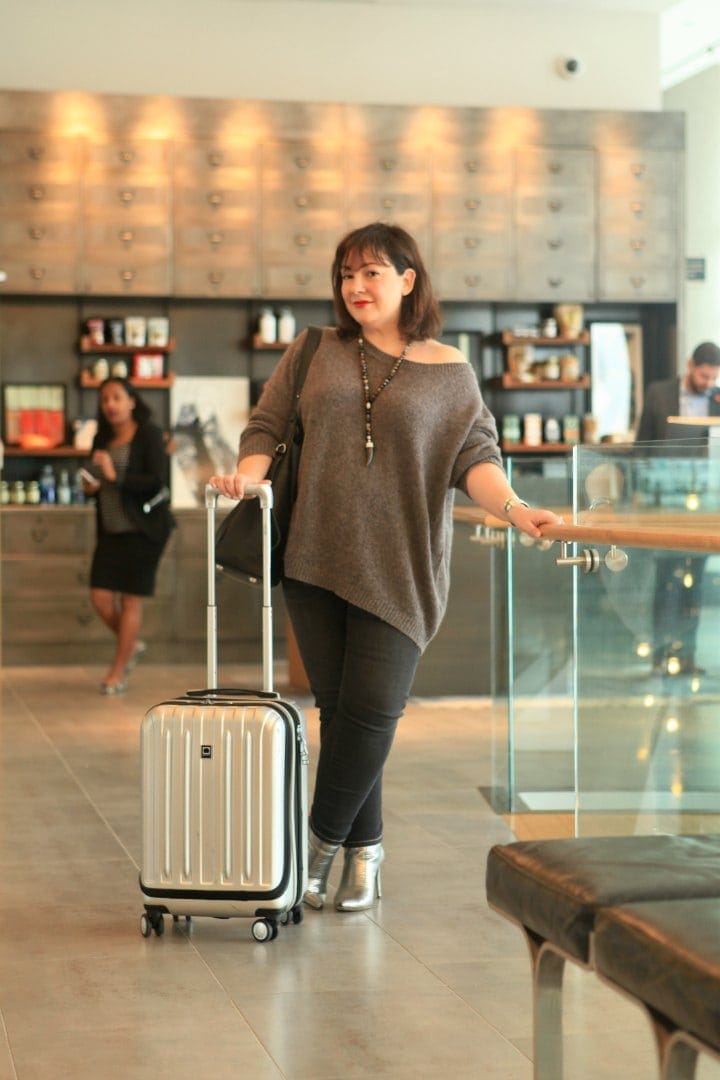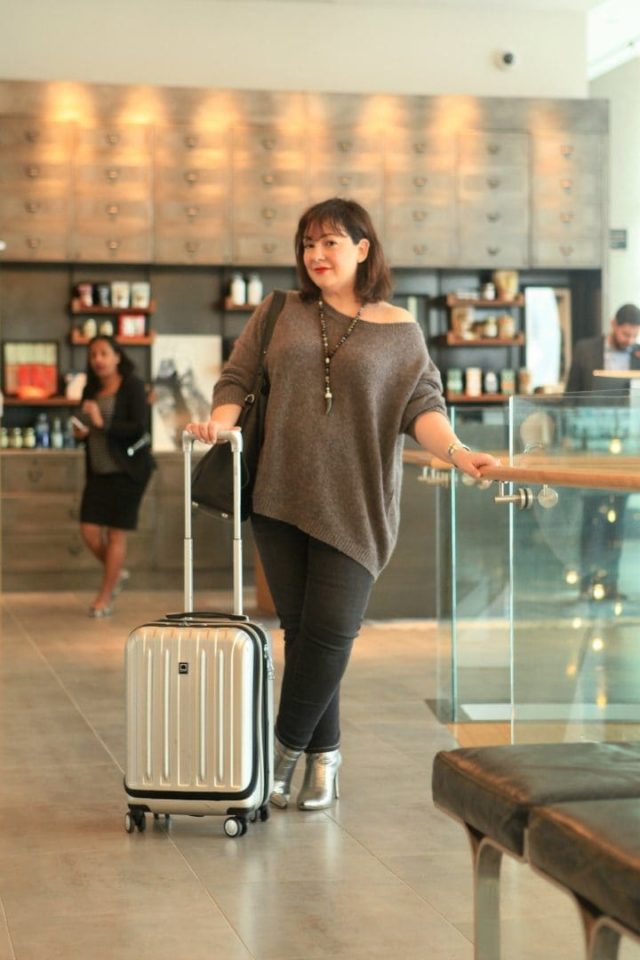 Searching I found Naked Cashmere. This looked oversized enough that it would fit even though I am usually a 14W with sweaters. At first glance, none of the colors appealed to me, but I thought for travel "Musk" (the color I am wearing here) would be a good color that would look luxe with black, grey, white, cream, and denim. Long enough I could wear with leggings and not appear half-dressed.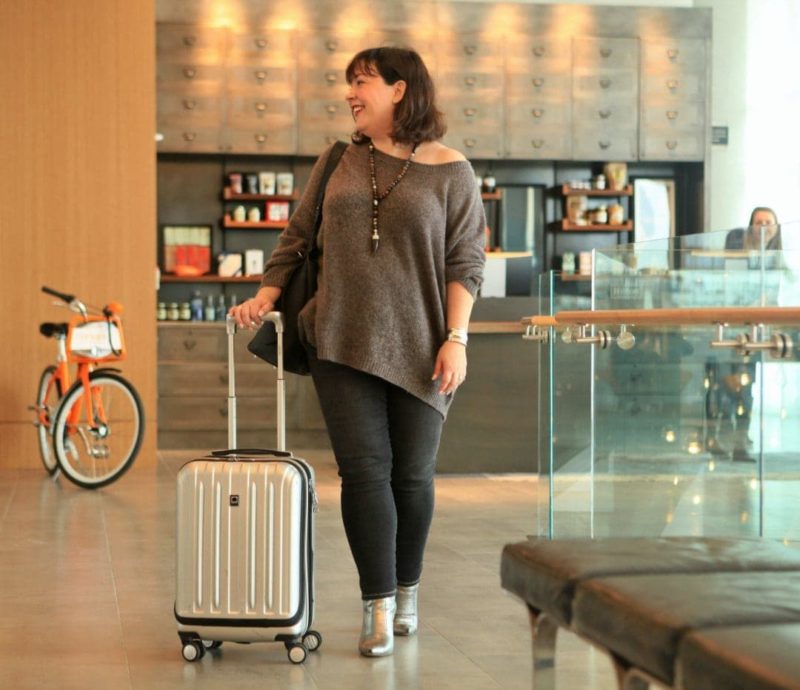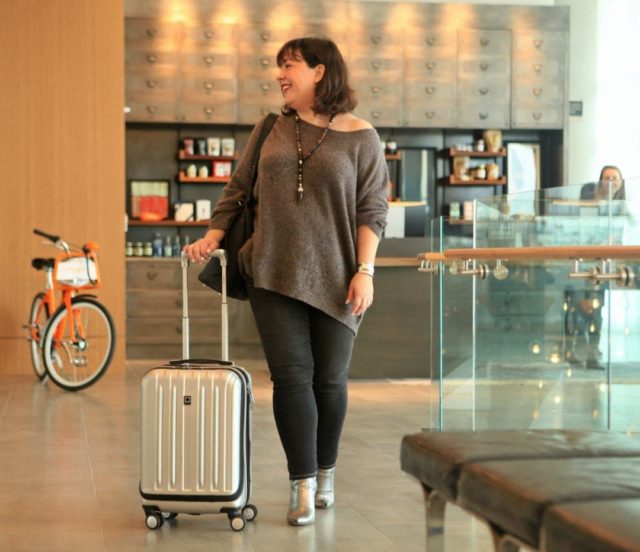 No, this sweater isn't cheap but not bad for cashmere and I am of the mindset in 2018 that I am buying far less, but making smarter decisions.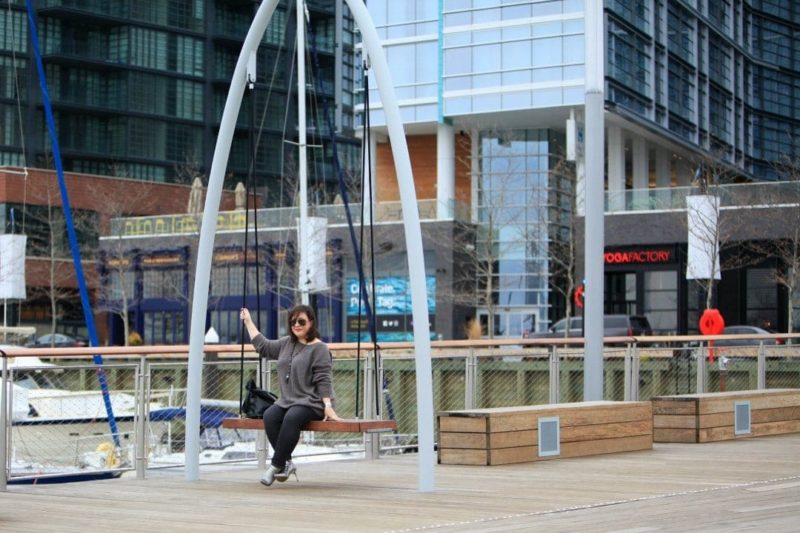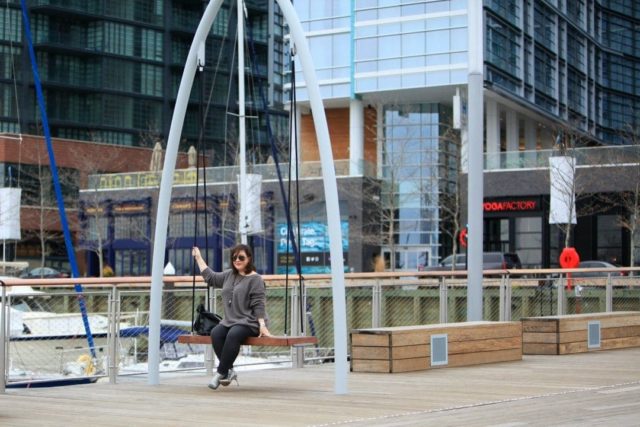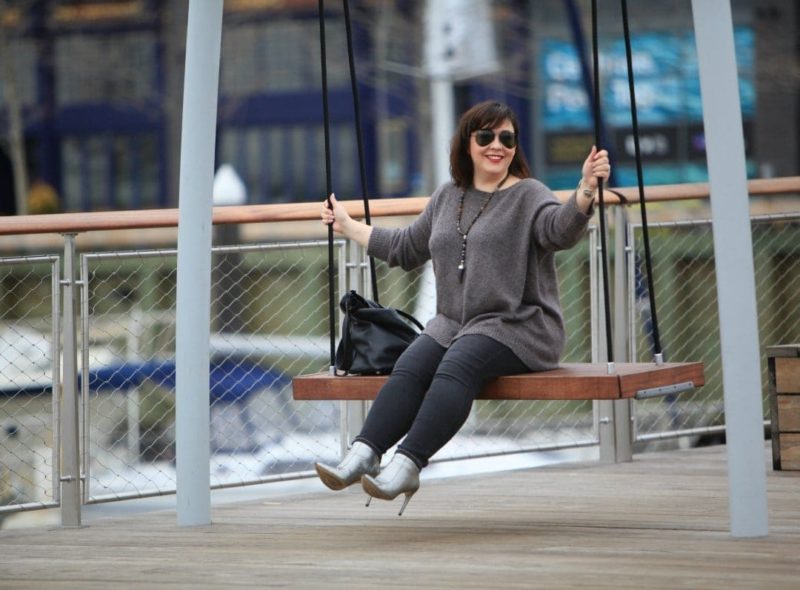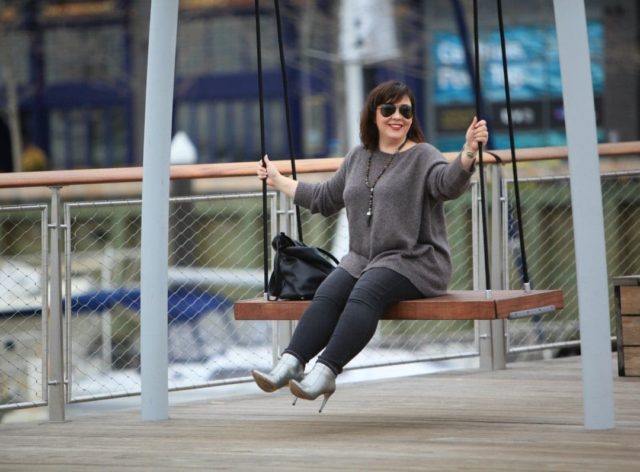 And I am super duper impressed with the quality of this cashmere. It's ridiculously soft, lofty, high quality, nice and thick and hasn't gotten fuzzy or pilled. Sure it's less than a week old but I've already worn it three times. Sunday night we spent at the DC Wharf (review to come) and it was great to have this sweater in my suitcase to throw on the lounging in the room, and I even threw it over my gym tee and leggings to look more pulled together when we went down for the hotel breakfast.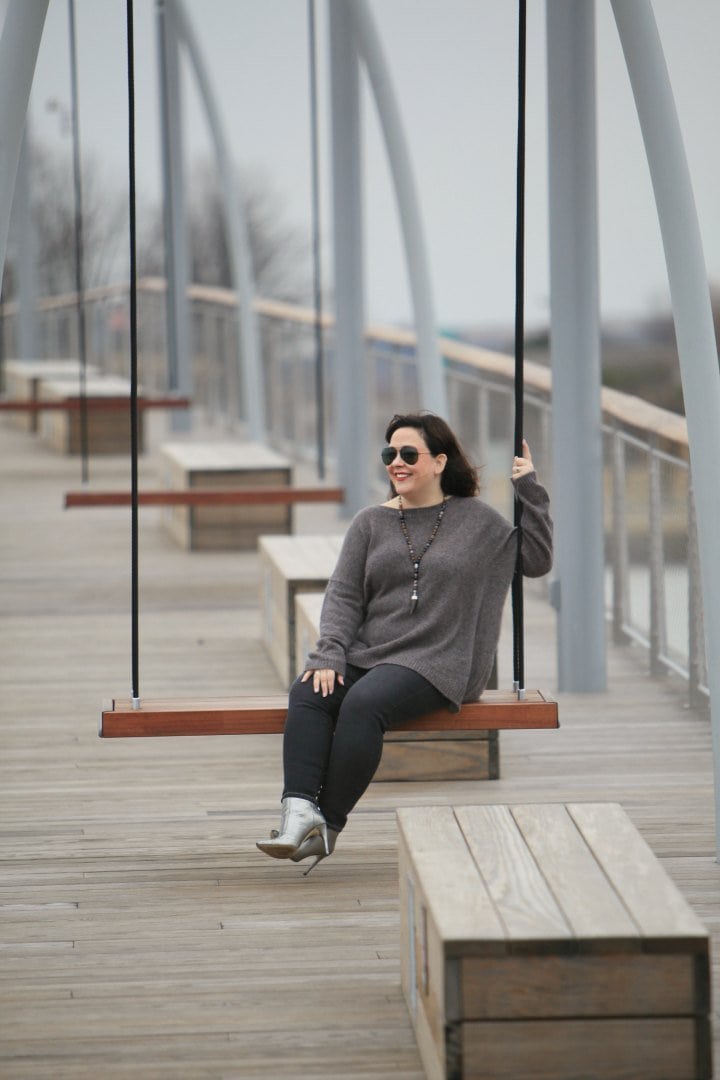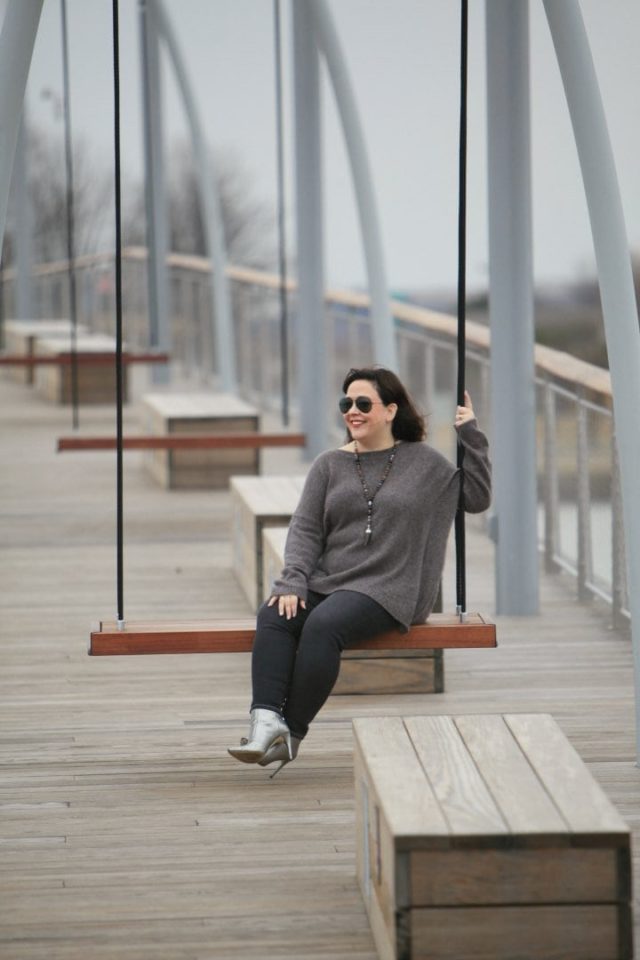 I like this sweater enough that I would again buy from Naked Cashmere. And yes, this sweater is extremely oversized; while it's likely less off the shoulder for larger figures this sweater could comfortably fit a 16 and depending on your shape, an 18 (the brand considers an L to be a 12/14).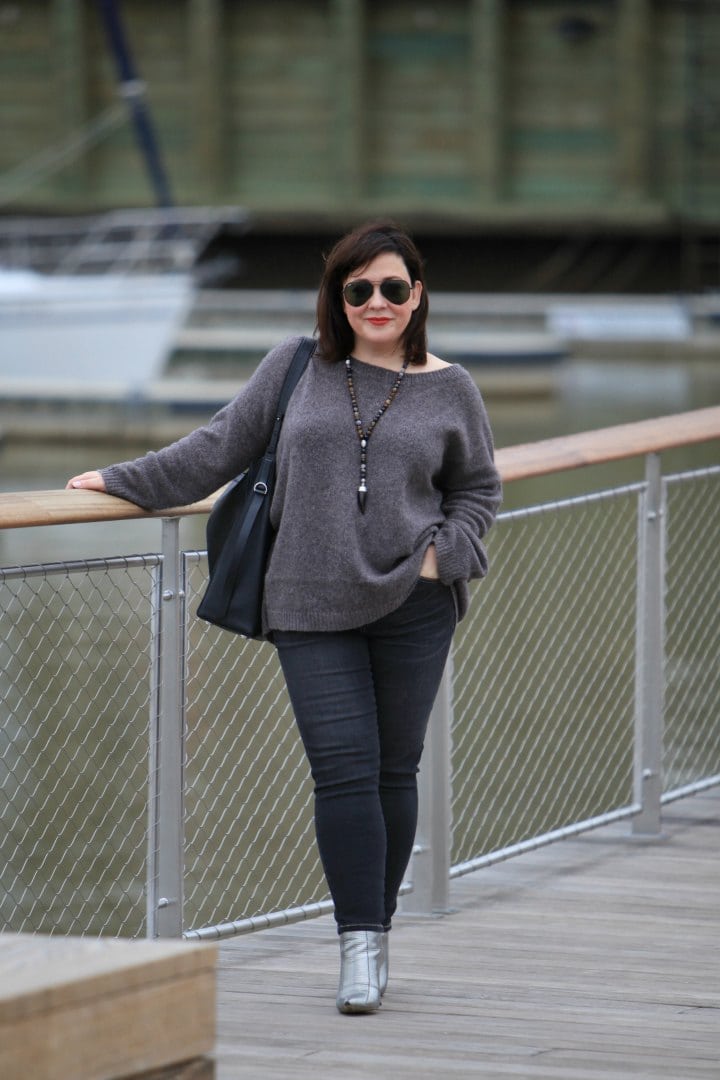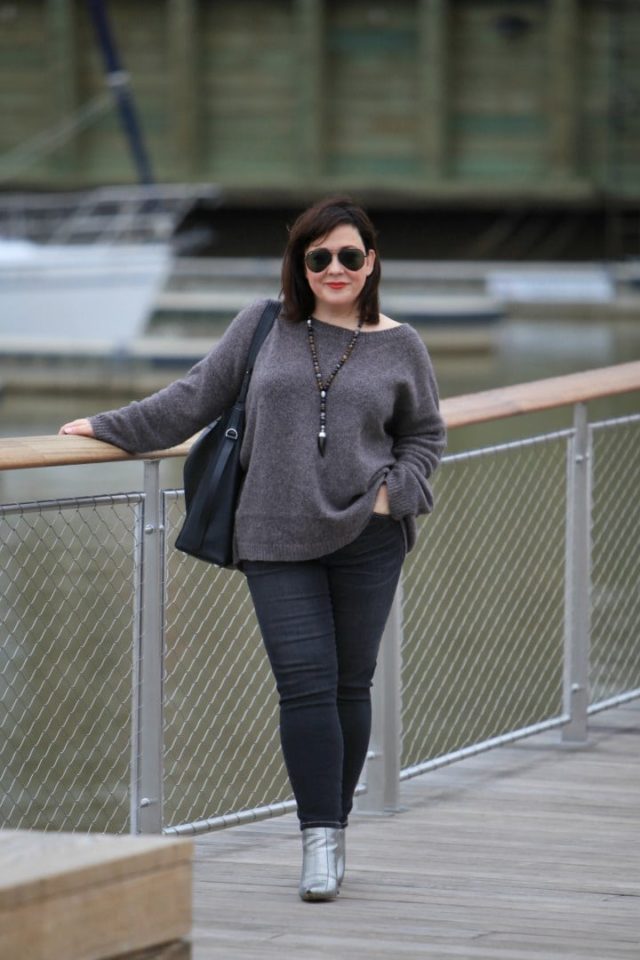 These photos were taken at the District Wharf, a new destination in Washington DC along the Potomac River. President George Washington envisioned this federal city as a political capital and maritime center. In 1791 Pierre Charles L'Enfant designed the street layout of what is now Southwest Washington DC with a major inland seaport. Early in the 19th century, the Wharf enjoyed popularity as a site for fine residences and businesses, including the opening of the Maine Avenue Fish Market in 1805. The Maine Avenue Fish Market is America's oldest operating fish market. With its grand opening in October 2017 and still being developed, the District Wharf is a great place for water activities, fine dining, shopping, and living, along with a wide variety of live music, cultural events, and festivals.