This article may contain affiliate links; if you click on a shopping link and make a purchase I may receive a commission. As an Amazon Associate, I earn from qualifying purchases.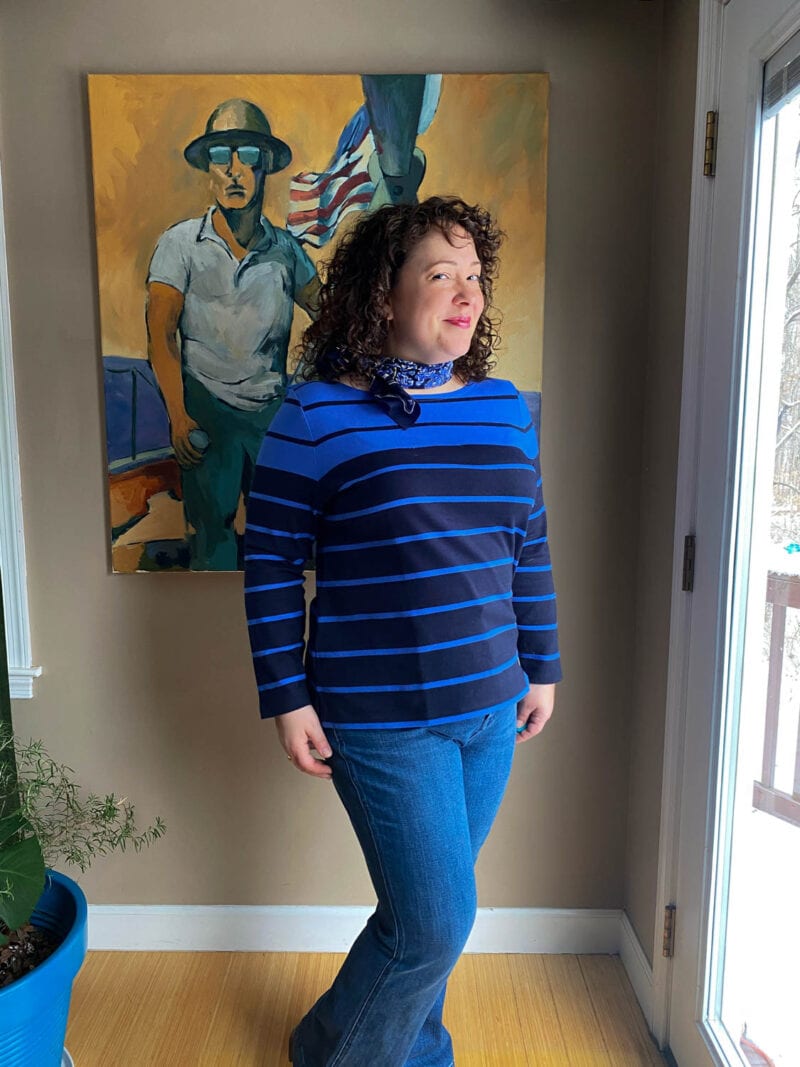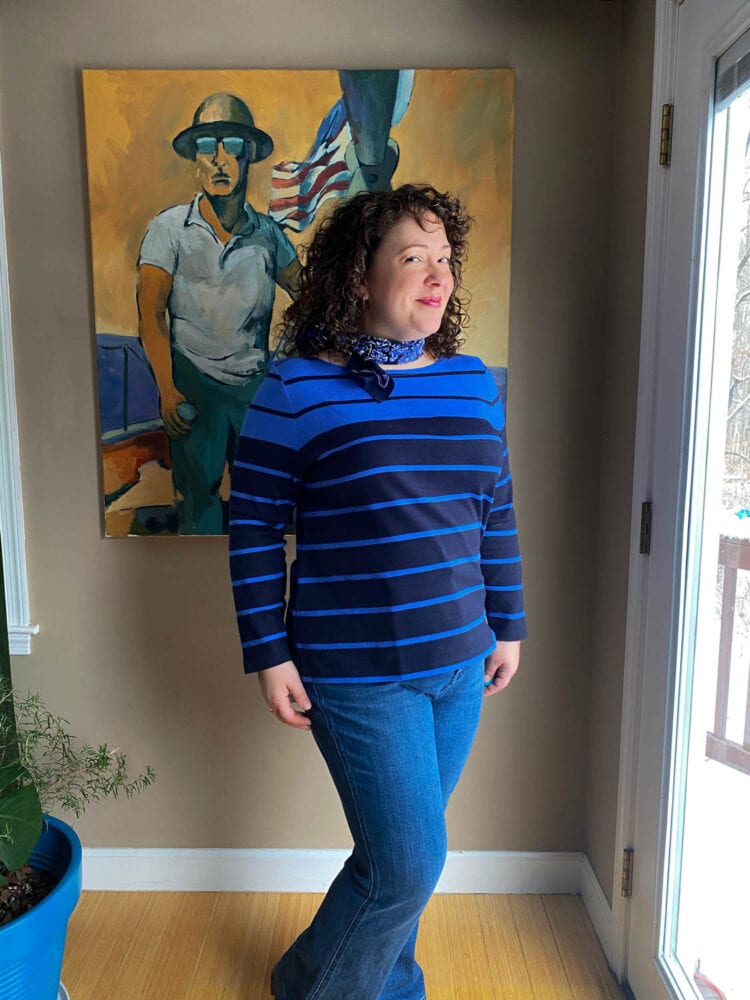 Let's be honest, many of the days where I work from home I'm doing it in some combination of activewear, athleisure, well-worn sweats, and a sweater on top. But days when I know I have video calls, or just those days when I feel I need a little extra something to be productive, I put on a proper outfit.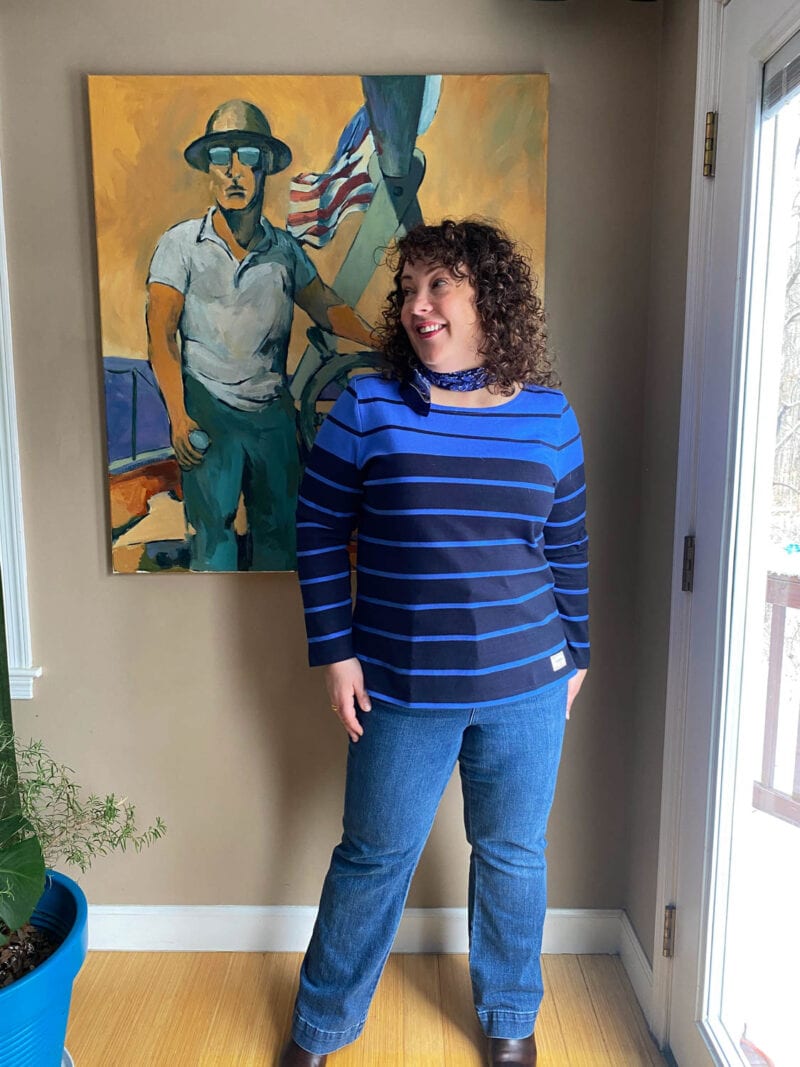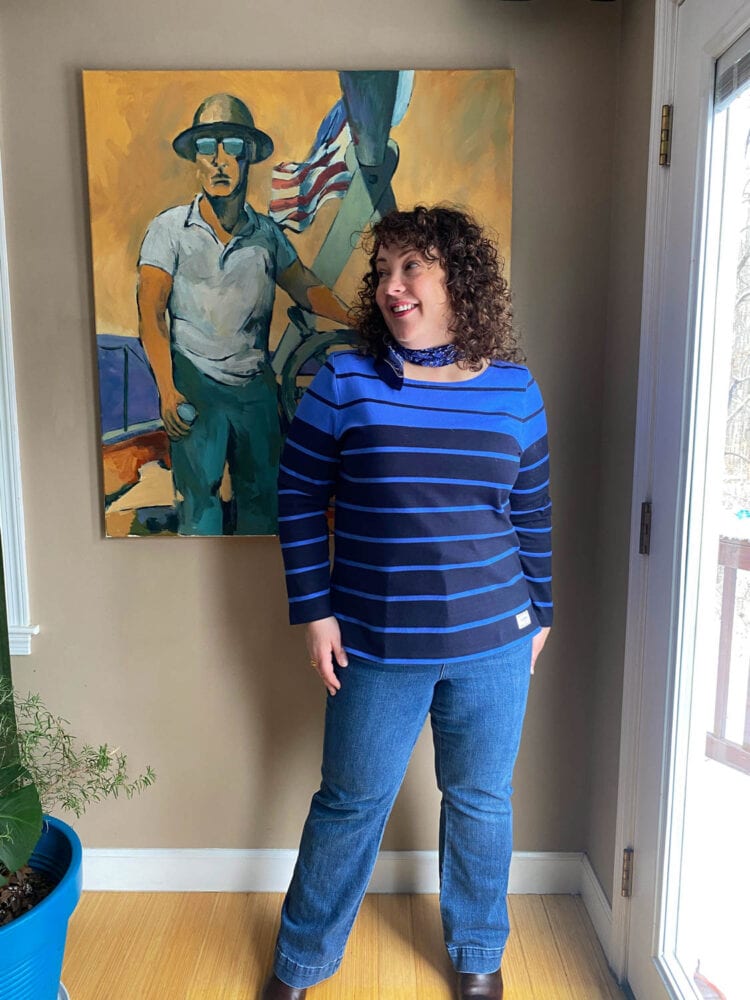 Sometimes the outfit is professional – a blouse with a nice pair of trousers, an elegant sweater with a pretty necklace. But often the looks are Before Times Outfits. The kind of thing I'd wear on the weekend, for volunteering at my kid's school, running errands, having coffee with a friend. And this day felt like a good Before Times Outfit day.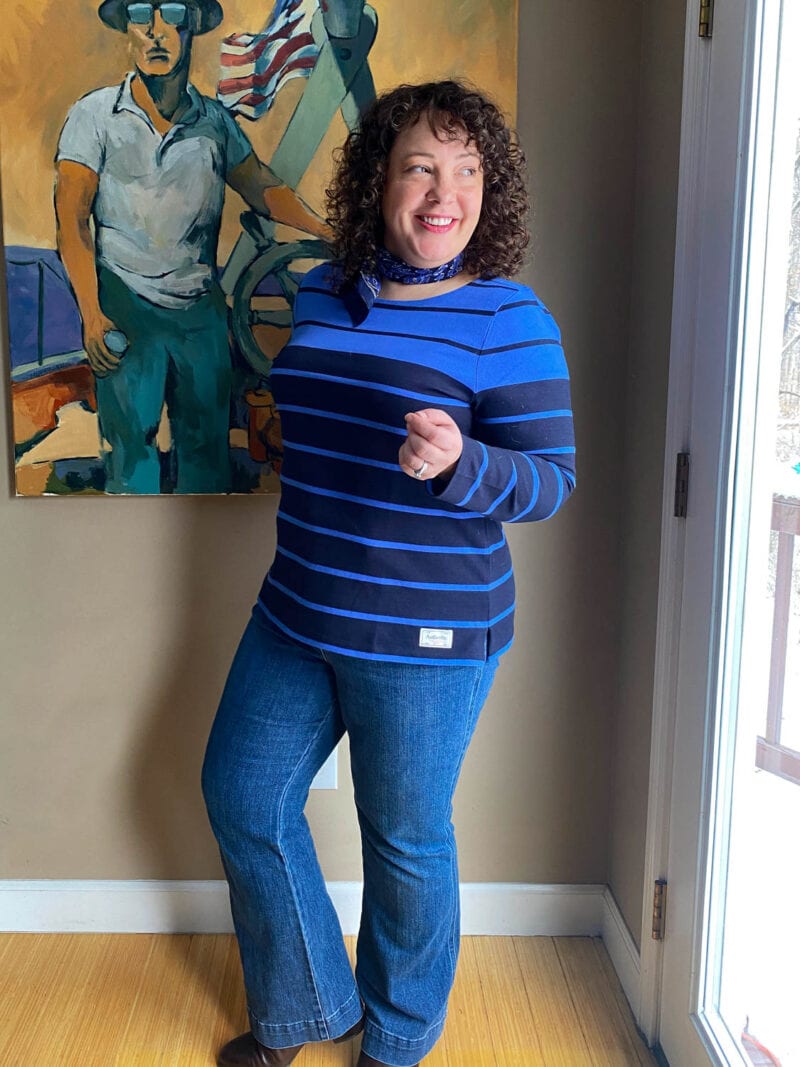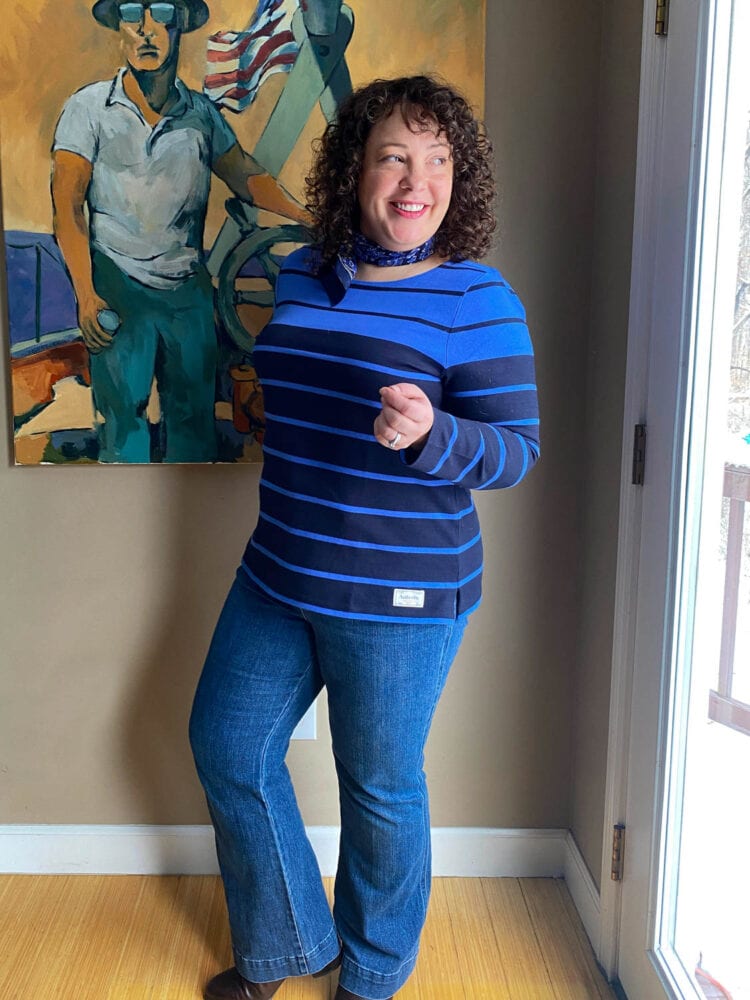 Top: Authentic Talbots Tee in Sailing Stripe c/o Talbots (XL petite) | Jeans: Flare Jeans c/o Talbots (14 petite) | Scarf: Bandana Paisley Neckerchief c/o Talbots | Boots: Vionic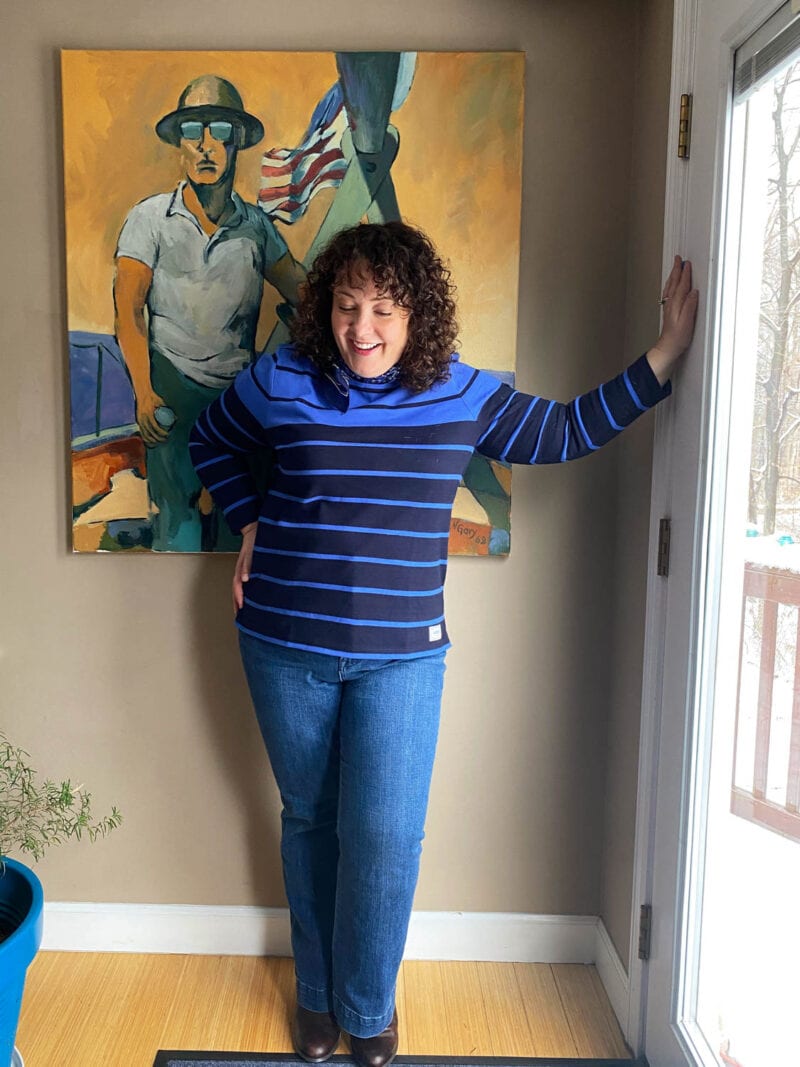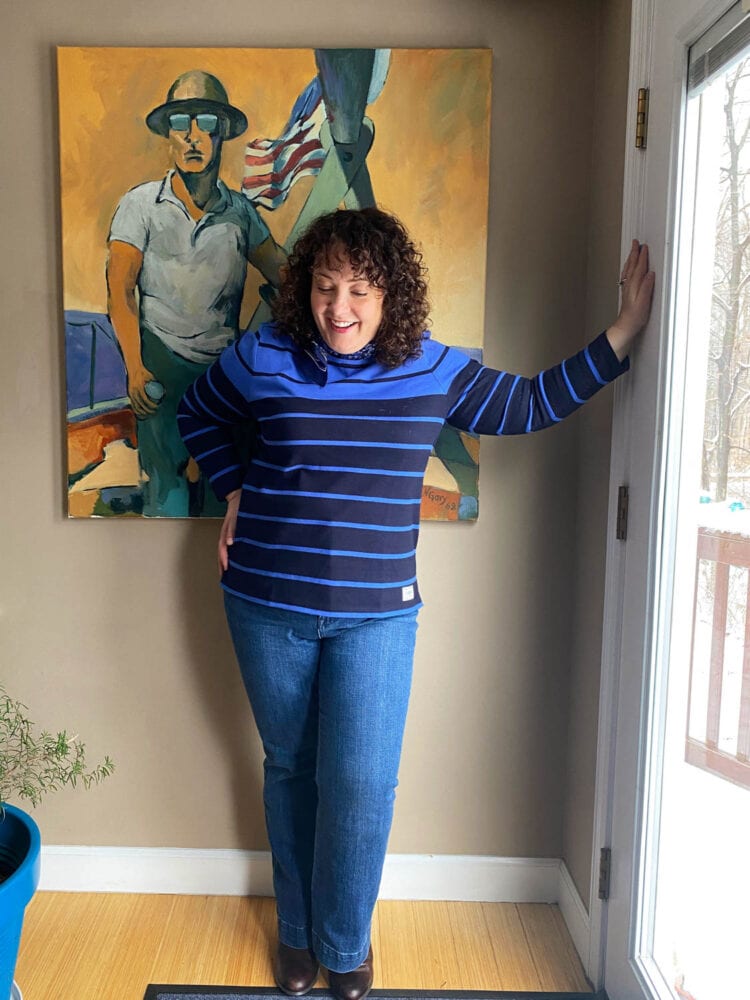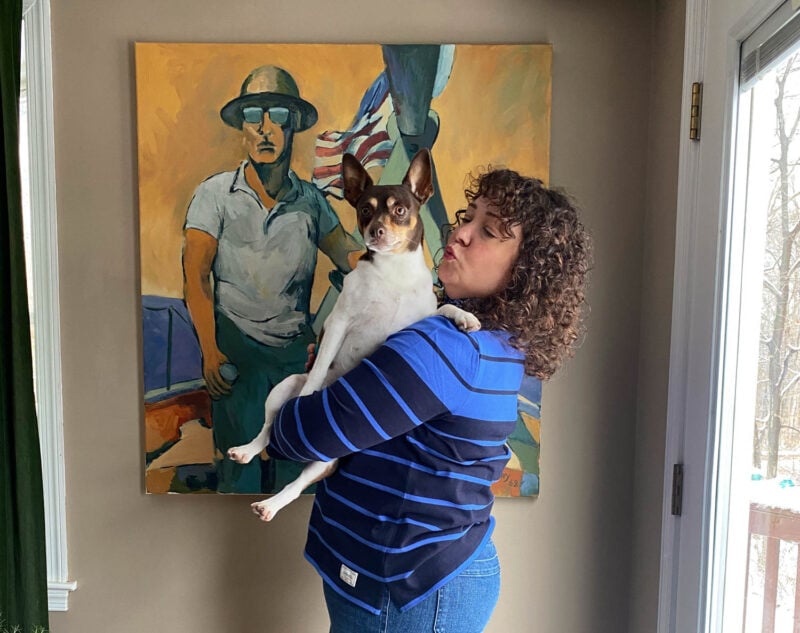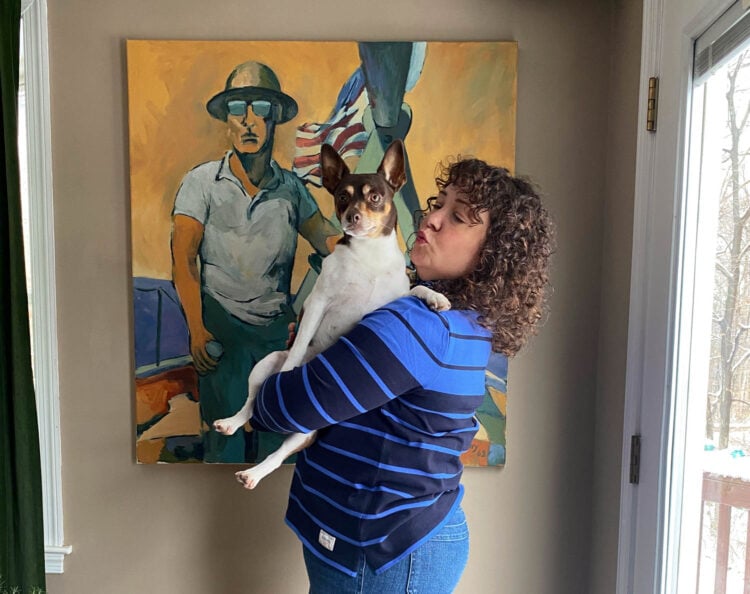 I've had these high-waisted flare jeans from Talbots for a few months (see them before in this blog post, they also were worn with this outfit). I find them extremely comfortable, and the 14 petite length is perfect for flat or low-heeled shoes.
I know people have mixed thoughts on these jeans; some of you bought and didn't like them. Therefore when I say that I got these other jeans from Talbots and I don't like them at all, use the two as some sort of comparison. I got this top and scarf and planned to wear the top tucked into these sailor jeans and yeah no, not happening.
The sailor jeans I am not wearing have a side zipper and hook and eye; the zipper isn't heavyweight enough for the fabric, and it's a beast to try to work, especially if you just drank a very large cup of coffee. The jeans I am wearing have a traditional button and heavyweight zipper fly. The sailor jeans are also 14 petite and they hit exactly where I bend in the middle… which means as soon as I sit down the waistband folds over and it doesn't fold back up, and it gets stretched out and sloppy looking. I may have liked the sailor jeans better if I didn't get petite.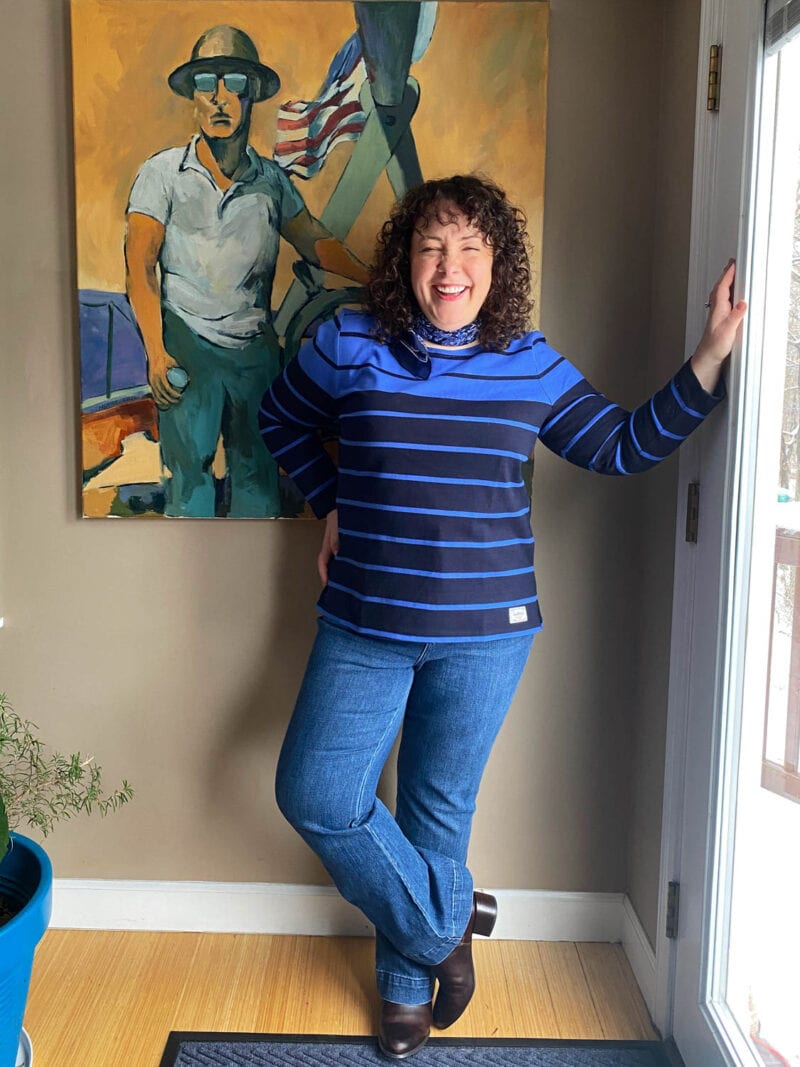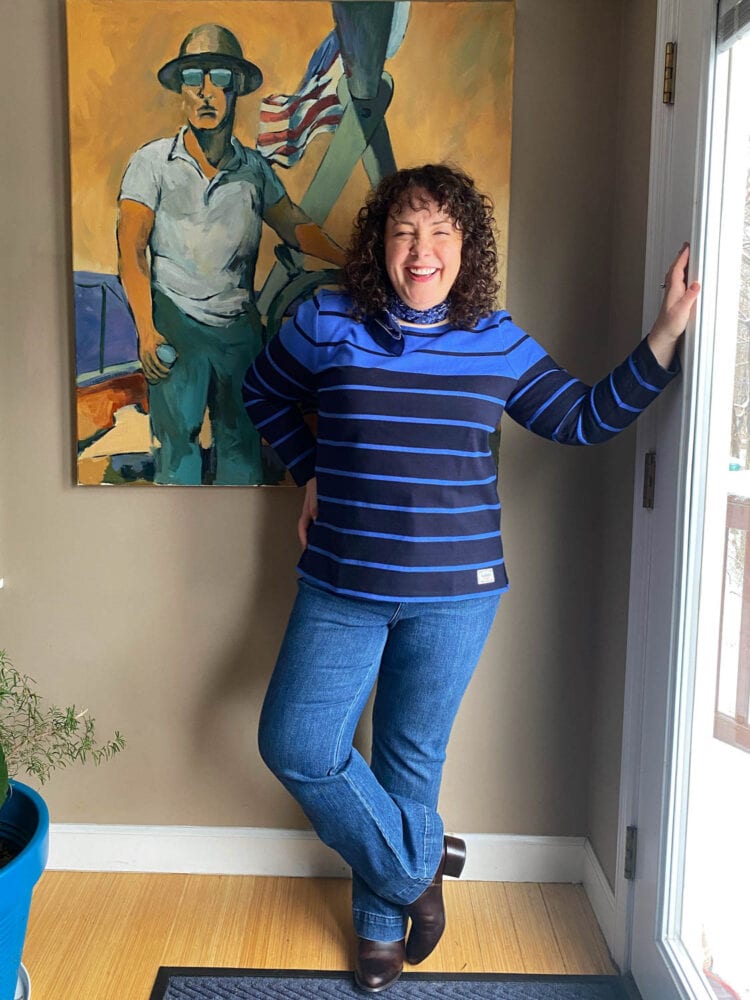 Speaking of the shoes, these ankle boots are from Vionic. They're comfortable, extremely supportive, and waterproof. I like the almond toe, stacked heel, and dark chocolate brown color that works with so much. However, this boot also comes in snakeskin, taupe suede, and black leather.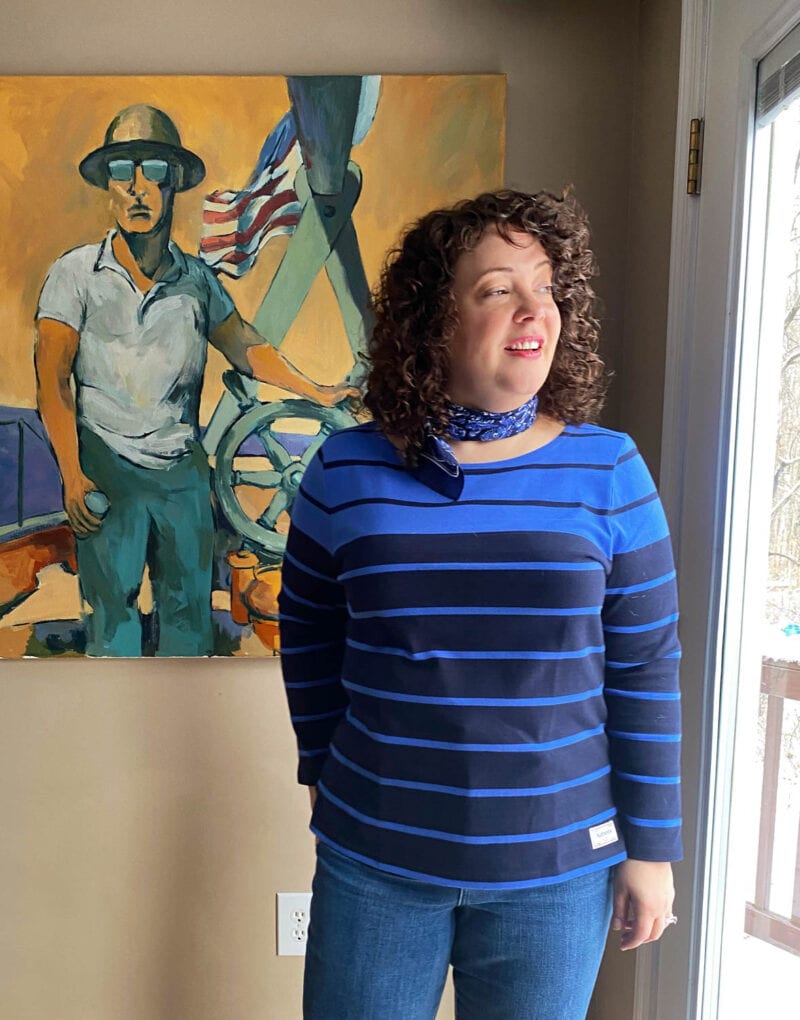 The top is from Talbots; I've mentioned before how I like Talbots Breton tops (and have worn them before too) and this is one of their latest offerings. It's a great length to wear tucked in or out. I am wearing XL petite. This top comes in Talbots' complete size range of Misses, Petite, Plus, and Plus Petite up to 3X.
This is a heavier-weight knit, more like a maritime-inspired top, and as this isn't my first Talbots Breton, I know these wear like iron and I think just get better with time. I linked to a bunch of Talbots' Breton tops below; many of them are on sale for around $19.99.
Shop Talbots Breton Tops: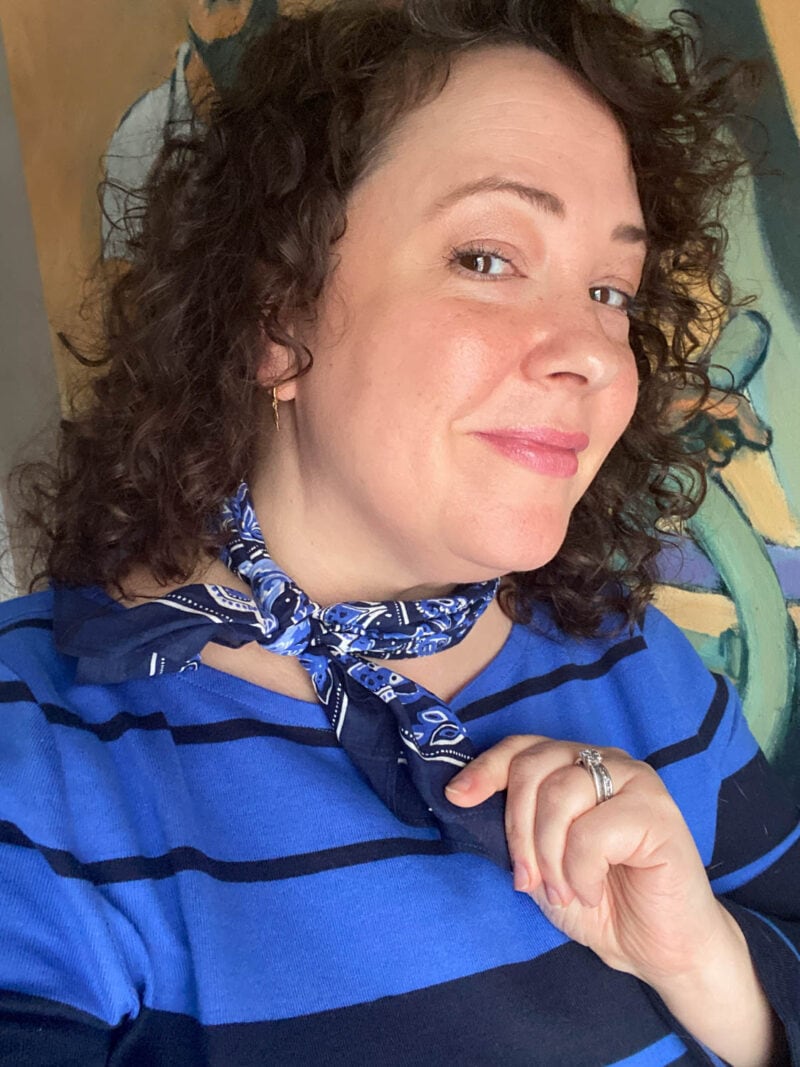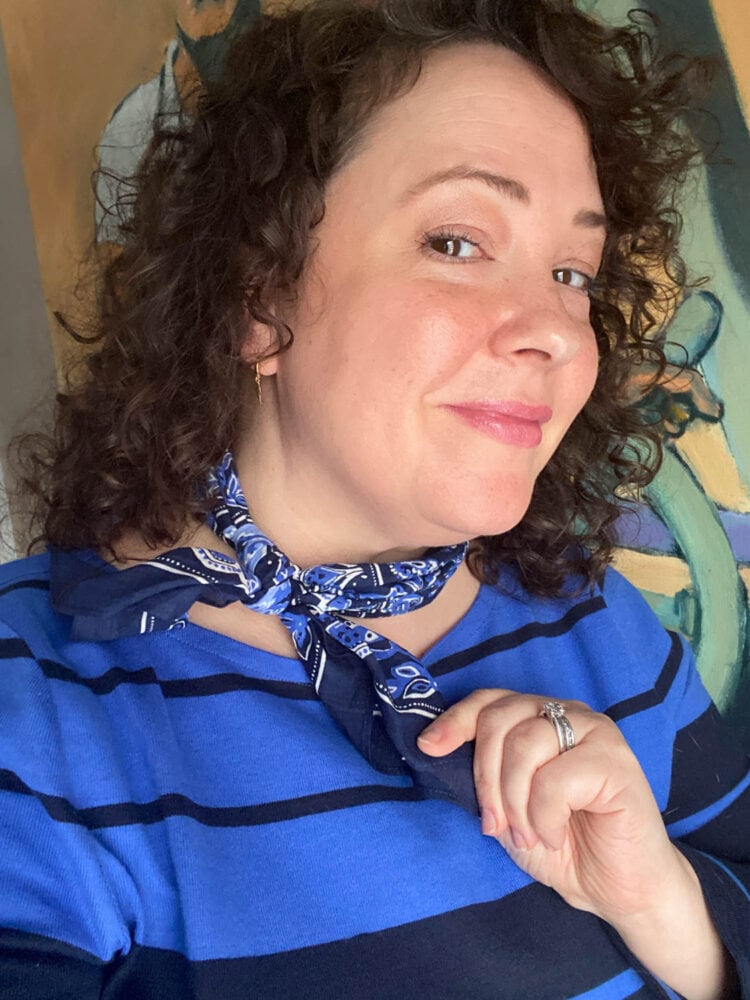 The bandana is also from Talbots; it's cotton and a bit bigger than a traditional bandana at 24″ square. I like this because I often find bandanas too short for comfort when worn at the neck but like the cotton which doesn't slip and slide and looks more at home with knit tops and weekend looks.
Shop the Post: