This article may contain affiliate links; if you click on a shopping link and make a purchase I may receive a commission. As an Amazon Associate, I earn from qualifying purchases.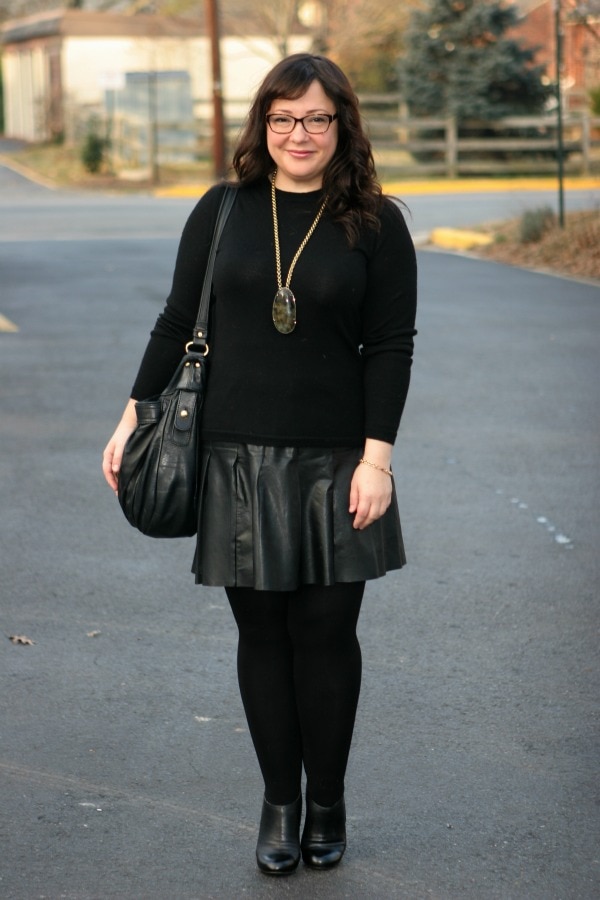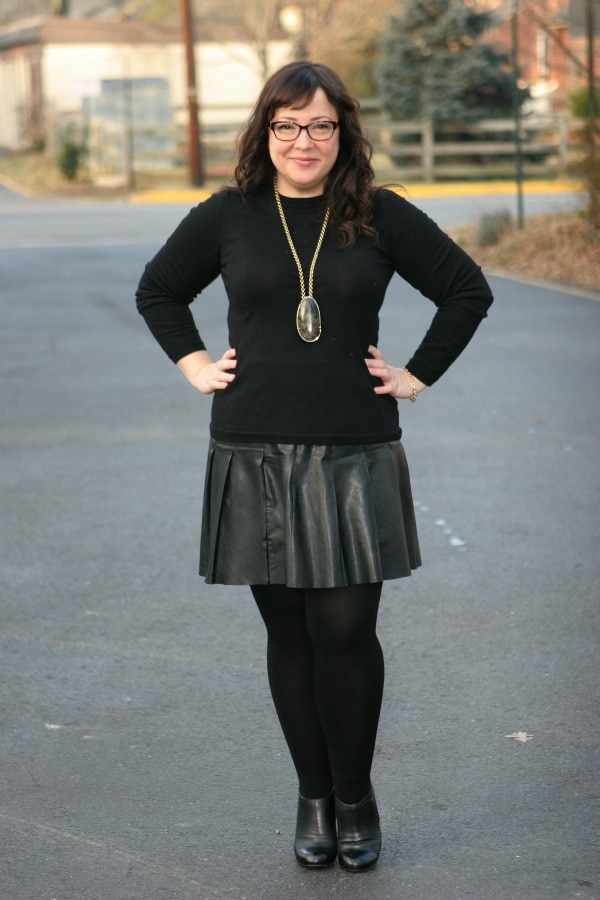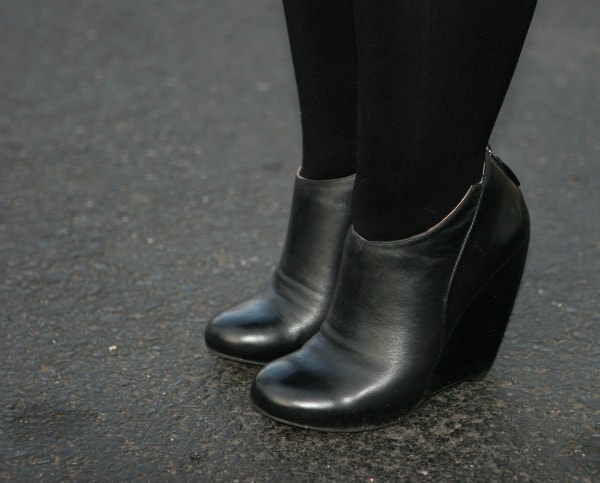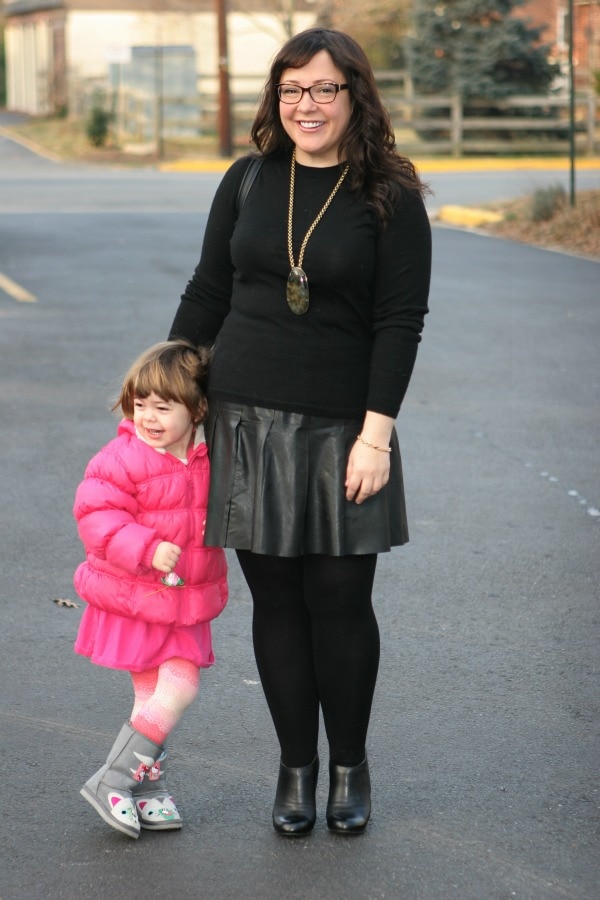 This morning the lovely KC tweeted me asking how on earth do I find time for my outfit photos. Well I get dressed, hate what I wear, change again (and this morning forgot to change into a dark bra so you get glow-boobs), rush downstairs. Karl usually has coffee waiting for me and can tell by my stomping around upstairs I am ready to go so he has Emerson's shoes and coat on. We head out the door, and take pictures right outside my house, either in the court or on the main street. Karl takes about 12 photos.  I make random poses, since I'm so rushed and even after seven years of blogging feel awkward in front of the camera.  I also have Emerson either fighting to get in her car seat, wanting a snack or to be in the photos, or chasing after a neighborhood cat while all this is going on.  Once finished, Karl hands me the memory card and drives me to the Metro. At lunch, I look at the memory card, fingers crossed there are at least a few decent shots where I don't look derpy, clean them up a bit in PicMonkey (keep the wrinkles, adjust the color and remove the occasional sticky toddler fingerprint from my pleather pants) and post all in about 15 minutes. So, no time for shots of me racing against the light on a busy city street, no charming storefronts in the background, just quick and dirty getting the job done!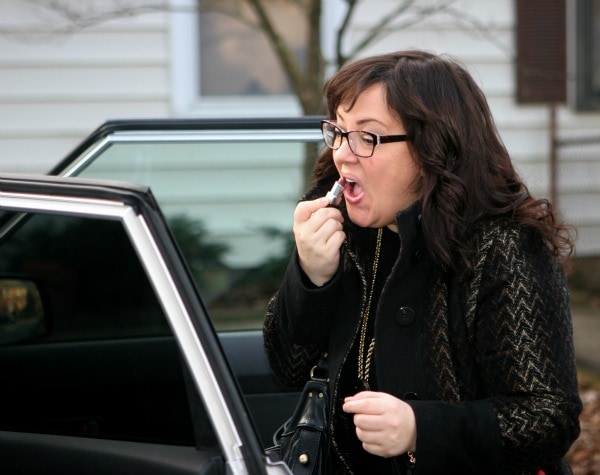 And sometimes Karl captures glamorous behind the scene photos, such as using the car window to put on my lipstick prior to the photo shoot.
I really like this outfit a lot, it feels like something my mom would have worn, but with a 2013 edge. Again with the black, but again it just felt right. This necklace has become one of my favorites, I am continually impressed by the quality and style of Stella and Dot; so glad I met Kristin and got to experience this brand!
Follow Me | Twitter | Facebook