This article may contain affiliate links; if you click on a shopping link and make a purchase I may receive a commission. As an Amazon Associate, I earn from qualifying purchases.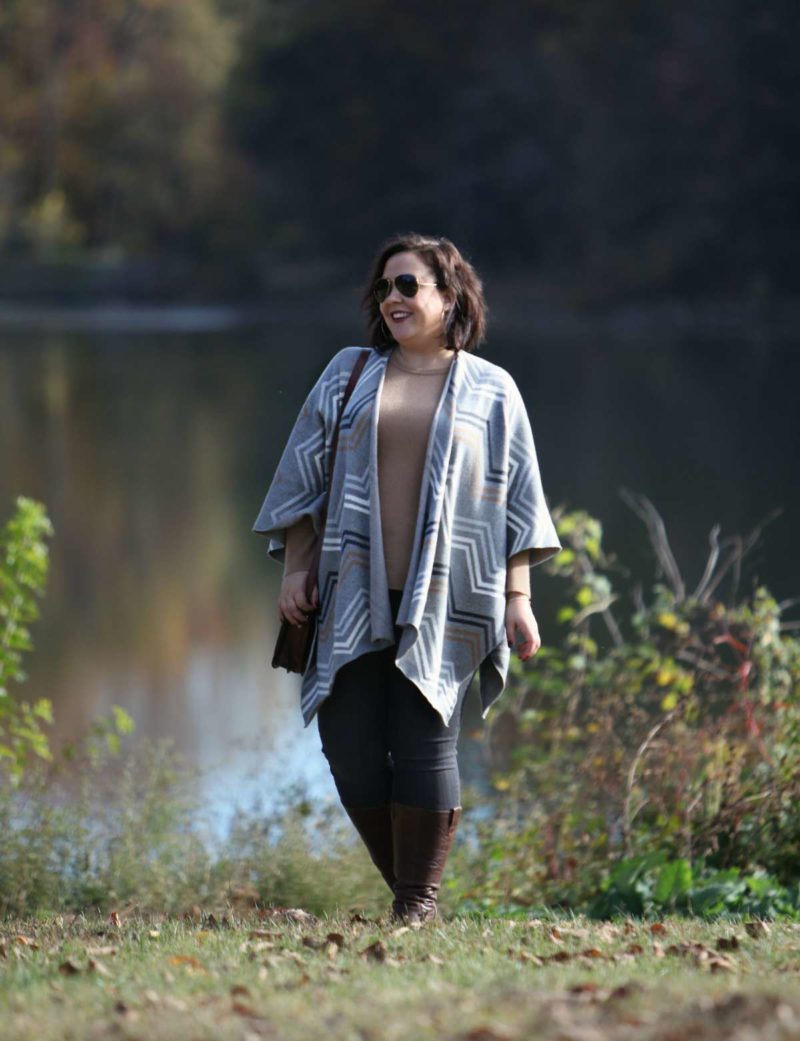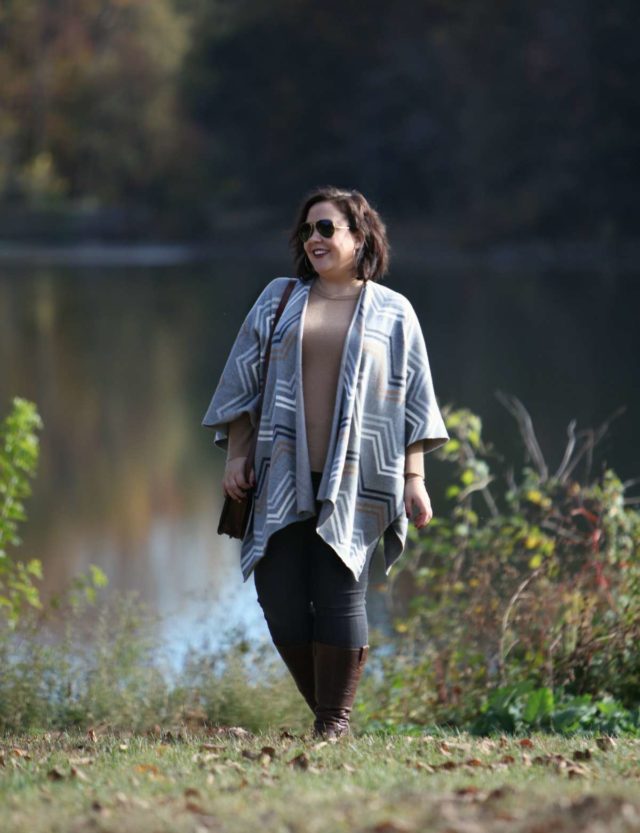 wrap | sweater | jeans | boots | bag | sunglasses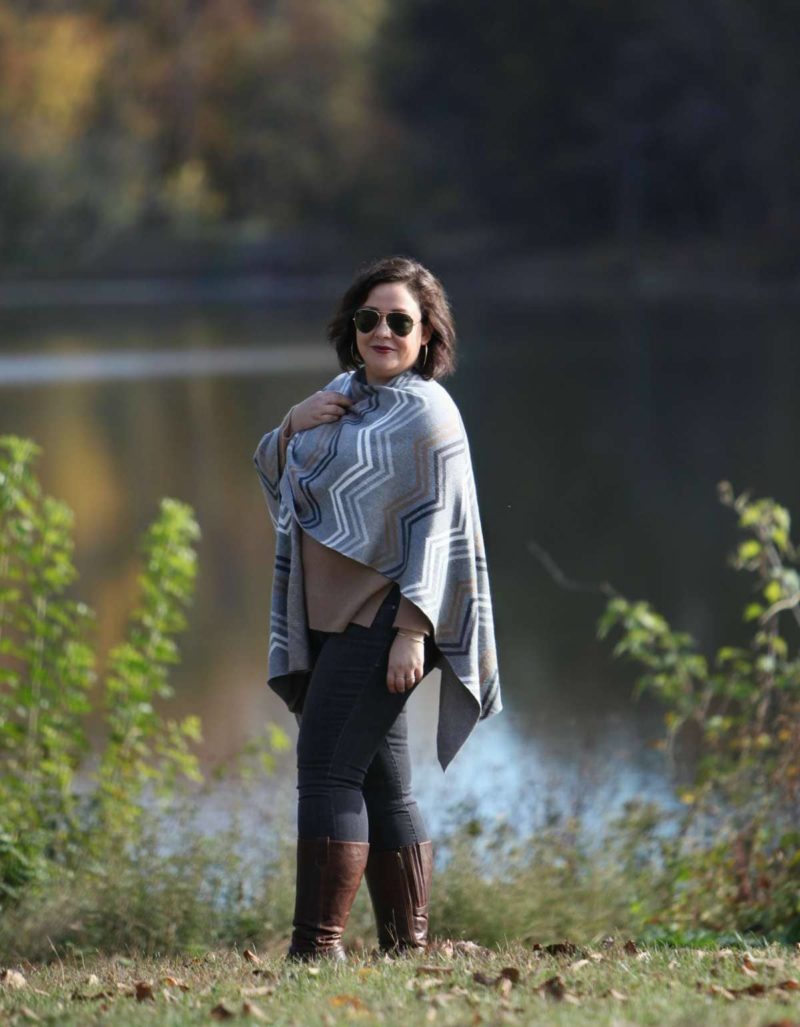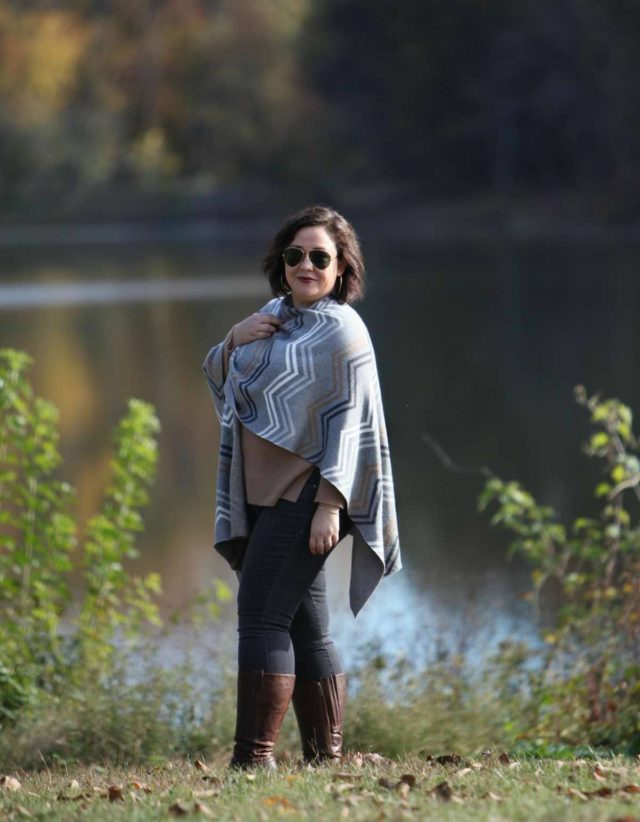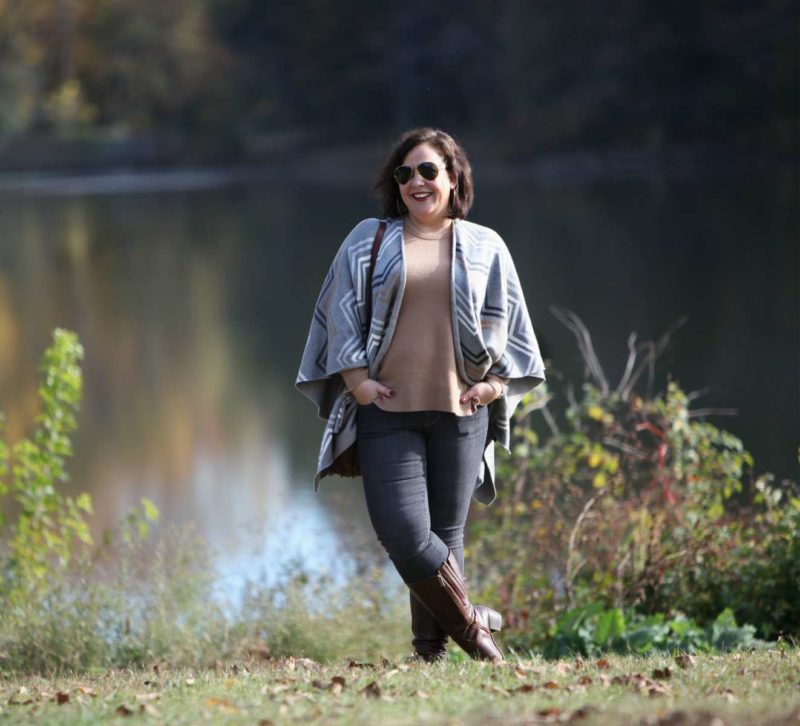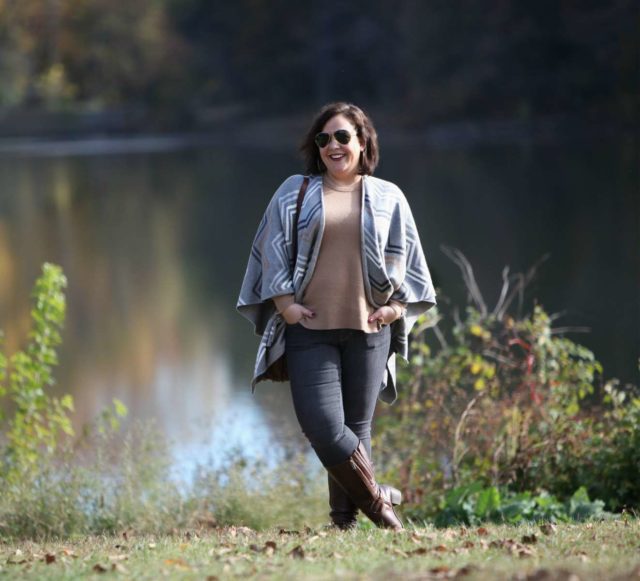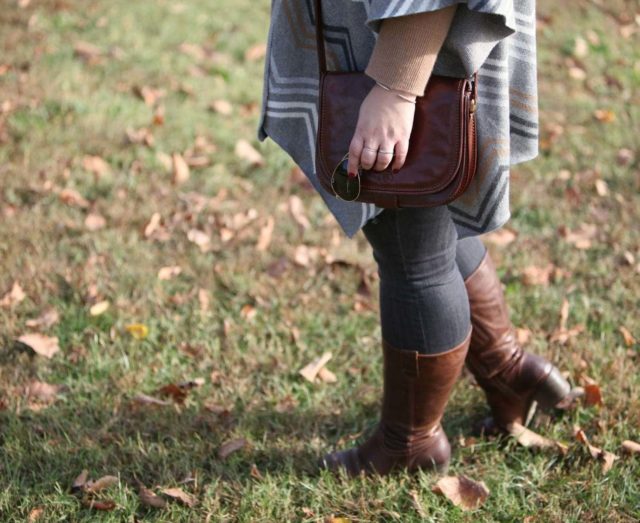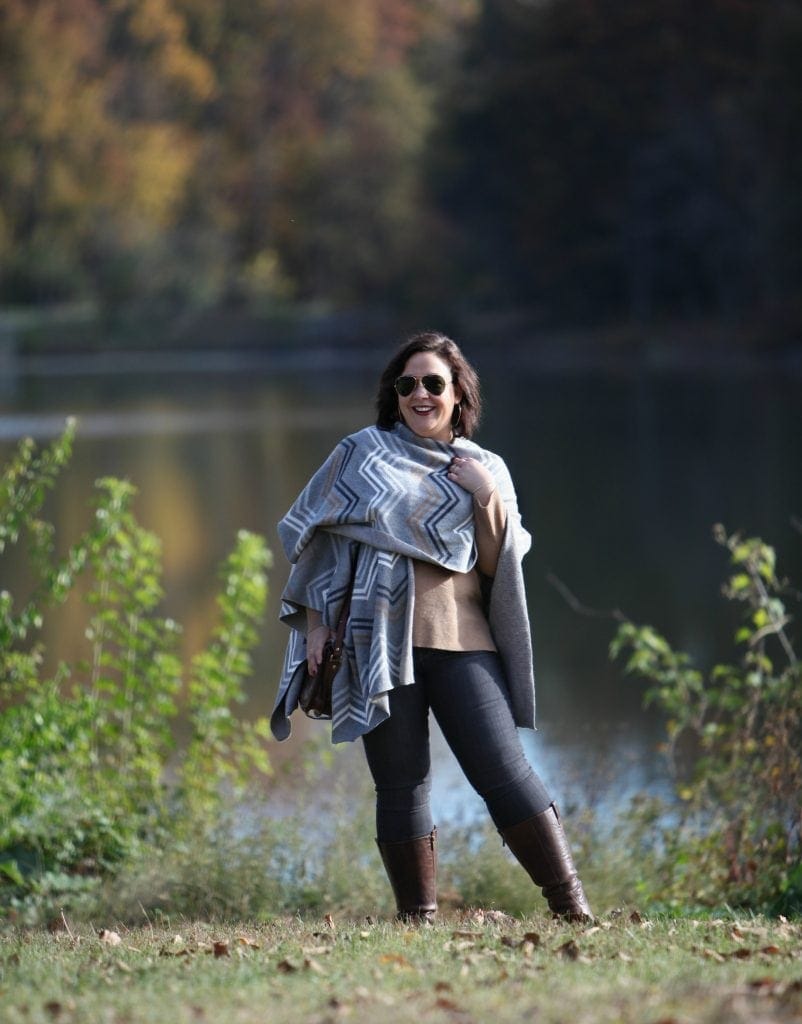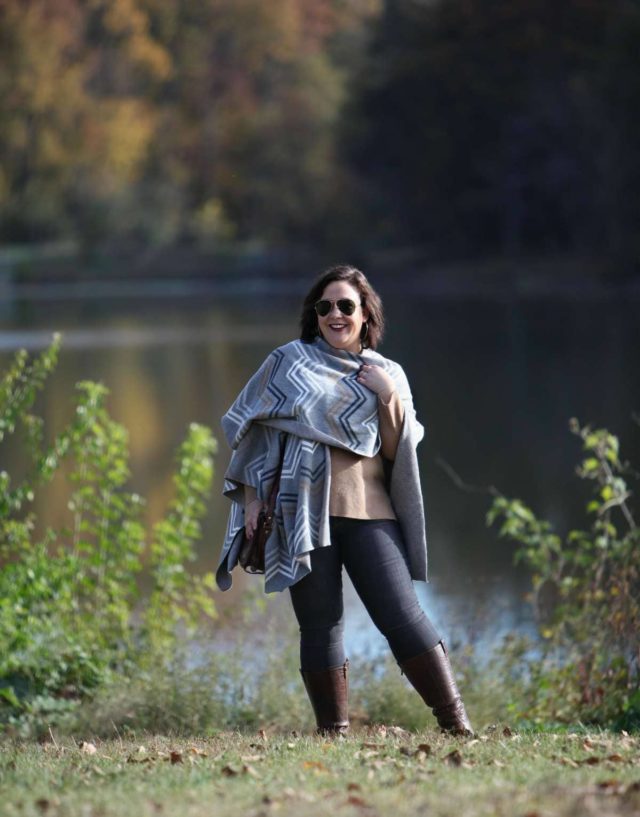 Wrap/Ruana: c/o Talbots (OS) | Sweater: Halogen (XLP) | Jeans: Nora c/o JAG Jeans (14P) | Boots: c/o DUO (similar) | Bag: c/o Maxwell Scott | Earrings: Argento Vivo | Bracelet: Nadri | Sunglasses: Ray-Ban
Maxwell Scott is offering Wardrobe Oxygen readers an exclusive discount! Save 10% at checkout on your entire purchase at Maxwell Scott with promo code ALISON10.
It was a late night last night and we in the DC area woke to a grey and rainy day.  I had a post scheduled for today but it seemed wrong.  Considering the news in America, it seemed silly to be sharing my outfit on a fashion blog.
Right now, if you're confused, angry, scared, or hurting please take care of yourself.  Self care is important, it gives you resilience, it's the oxygen mask you need to help others.  It helps you slow down and think and make sound decisions.  I didn't sleep well for the few hours I was in bed last night and woke exhausted and upset.  But I need to go on, we all need to go on, and we need to do it together.  I did some sun salutations, gave Cindy my dog a long decadent belly rub, and am drinking coffee while writing this.  As I look out the window, I see the rain has stopped.  If it's still clear out when I get home from work, I may go for a long walk at the lake featured in this post, where I walked earlier this week in this outfit.  This election is about much more than the economy to many, more personal.  Be gentle with yourself, and please be considerate of those around you who are hurting.  No matter how you voted, we women need to support one another and continue to make this a strong and safe country for us and our future generations.