This article may contain affiliate links; if you click on a shopping link and make a purchase I may receive a commission. As an Amazon Associate, I earn from qualifying purchases.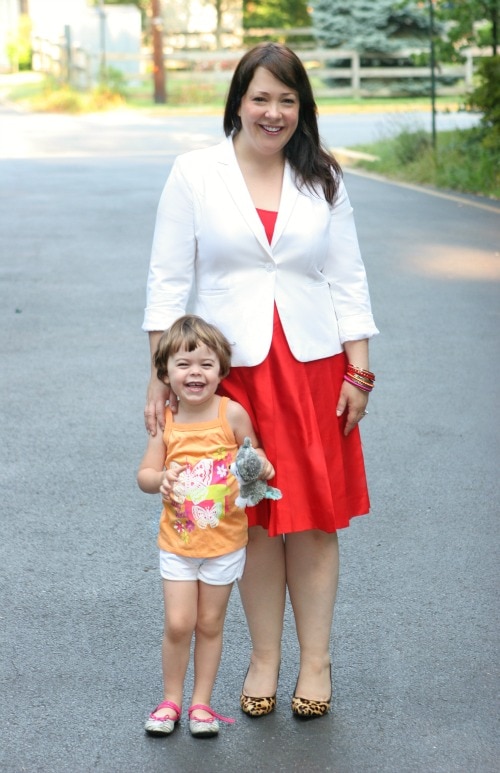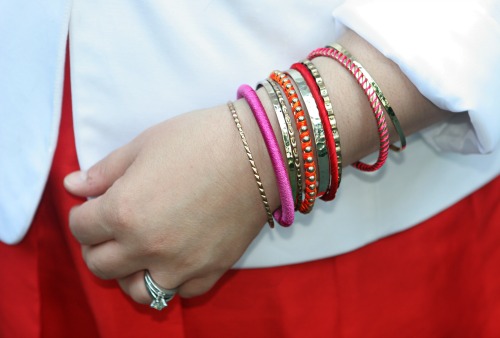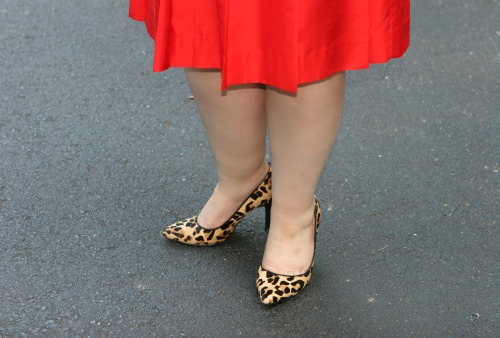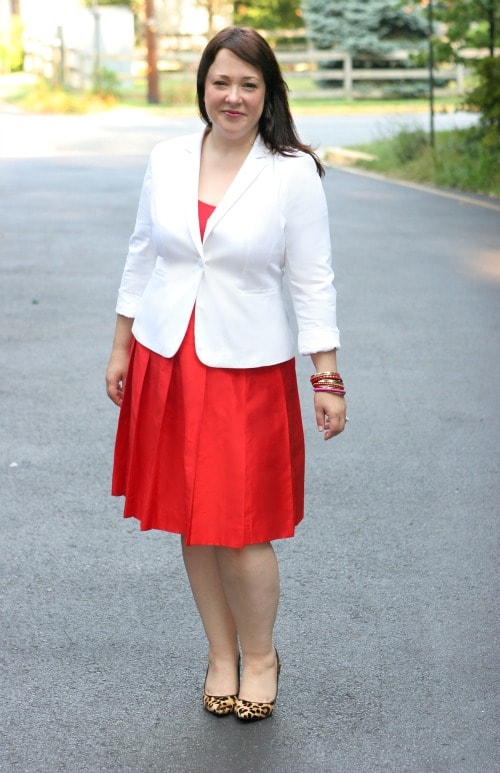 Tank – Ann Taylor (similar)
Skirt – Banana Republic (similar)
Blazer – Caslon (similar)
Pumps – Nine West (similar)
Bracelets – Nordstrom, c/o Soft Surroundings
In the morning when my husband was taking my pictures, I felt a bit off. Sort of foggy, fuzzy, almost dizzy. I chalked it up to the heat and the stress of an important meeting later that day. Around 2pm I started getting a headache and took some Motrin… and then a migraine hit.
I get a migraine at most once a year, and they often happen on weekends after a stressful week. Some Tylenol, water, and a nap takes care of it. Yesterday's migraine was pretty intense and I have only had one of that intensity three times in the past: two back when I worked retail (a big reason why I left that field), and one soon after Emerson was born. To have such an experience at work was awful and I hope to never have it happen again. Really glad we're leaving for vacation this weekend – we're taking a few days to visit my cousin who recently purchased a home on a lake in South Carolina. I'm looking forward to some R&R with my immediate family, and my cousin and his wife who are amazing people who I haven't seen in far too long!
Follow Me | Twitter | Facebook