This article may contain affiliate links; if you click on a shopping link and make a purchase I may receive a commission. As an Amazon Associate, I earn from qualifying purchases. 
Simple isn't easy. It's easy to pile on the trends and hide behind flashy baubles and of-the-moment silhouettes. It takes skill to make simple pieces and ensembles look chic, polished, and covetable. I'll admit, this is something I am working on, and I am always thrilled to find a blogger who masters simple style. When I found the blog Laura Wears I was hooked, and I was thrilled when Laura was willing to be part of my True Fashionista series.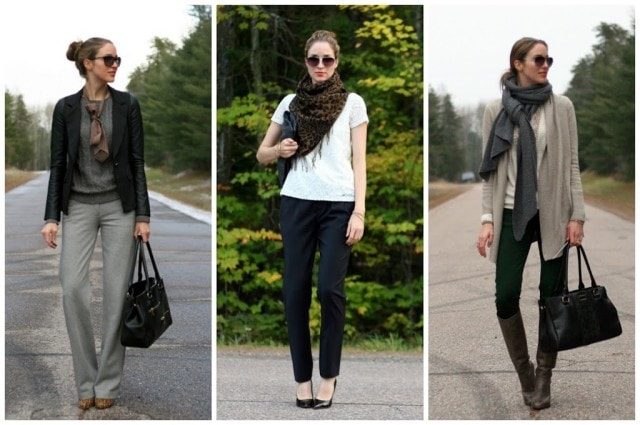 Laura makes simple chic style look effortless. She wears the same pieces over and over without it being boring or wackadoodle (far too many blog posts out there claiming anyone can make a dress into a jumper or skirt or a shirt into a skirt). She dresses for her real life – you'll see her in outerwear, career attire, formalwear, and everything in between.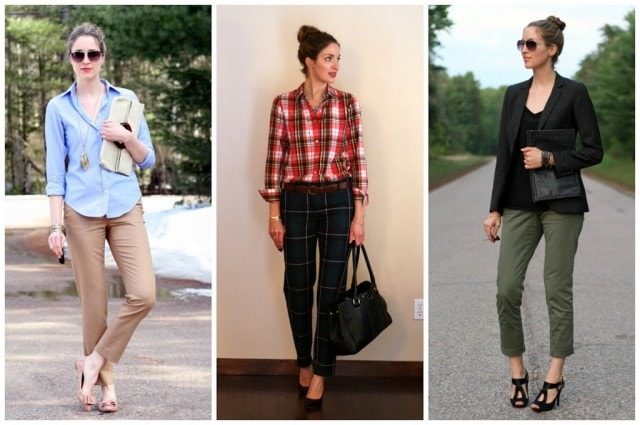 I love that Laura's wardrobe is a mix of high and low. Thrifted gems, pieces bought on travel, popular retailers like J. Crew and Banana Republic, as well as factory store scores. Laura will also let you know the age of a piece, be it something she bought a couple of years ago or something she bought back in high school. It's inspiring to see someone truly have a working wardrobe of staples that transcend the years and the trends.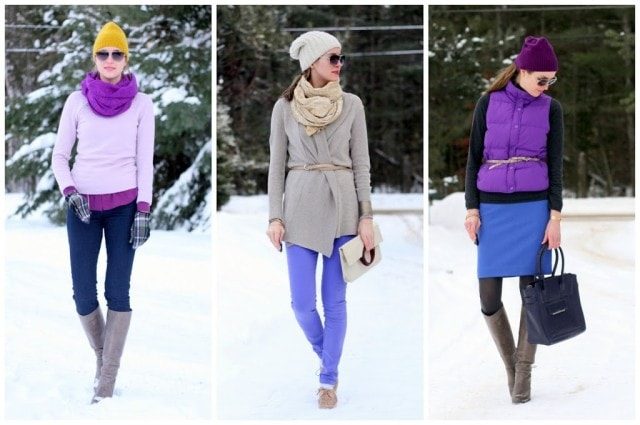 For those who mention that my outfits aren't relevant to you because you live in a place with a colder climate (or who want to see what style bloggers wear in the snow), I encourage you to check out Laura Wears, for Laura lives in Ottawa, Canada and often poses in parkas and boots with a snowy background.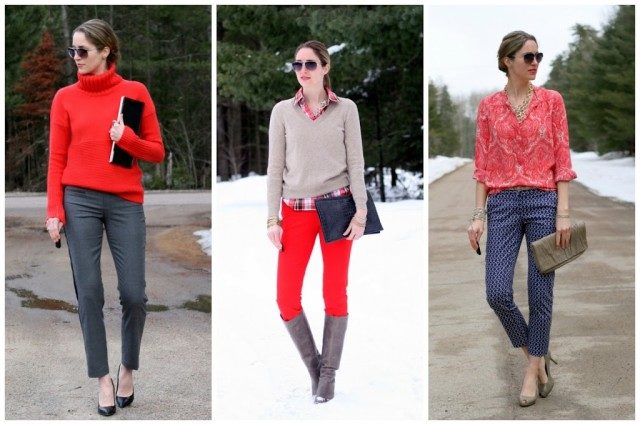 Laura shows that you don't need an overflowing wardrobe or every hot trend to look stylish and sophisticated. Simple can be elegant and quite chic. She reminds me that often less is more, be it choosing just one accessory or focusing more on fit than trend. I am glad she was willing to be part of my True Fashionista series; I asked her to answer the same five questions I ask of each participant:
How would you describe your personal style?
I would say my style is mostly preppy and classic. On occasion, I try to incorporate other trends, namely bohemian pieces. Each season I try to incorporate a few trendier pieces into my wardrobe
Where did you get your passion for fashion?
From a young age, I always loved seeing people (men and women!) with beautifully put-together outfits. This probably had a huge impact on my love of fashion. Also, since I am not overly artistic in my everyday life, putting together and photographing my outfits quickly became an outlet for creative expression.
Where do you find sartorial inspiration?
Everywhere! Blogs, magazines, people on the street, Pinterest, etc. As crazy as it may sound, I also get a lot of inspiration from menswear blogs. I absolutely love the simplicity of men's looks. The no-muss-no-fuss style really appeals to me.
What is the difference between fashion and style?
Style is timeless. Fashion changes each season.
Any advice for a woman who is starting to find her personal style?
Experiment, experiment, experiment!
Seek out some help from the sales associates/personal stylists at your favorite stores. They normally have a wealth of knowledge and can help you pick out great pieces.
Consider photographing outfits here and there… Taking photos for my blog has really helped me interpret what works for my body and what doesn't (the mirror sometimes lies!). On occasion, I'll leave the house with an outfit I love, but when I see the photos of it, I have a what-was-I-thinking moment.