This article may contain affiliate links; if you click on a shopping link and make a purchase I may receive a commission. As an Amazon Associate, I earn from qualifying purchases.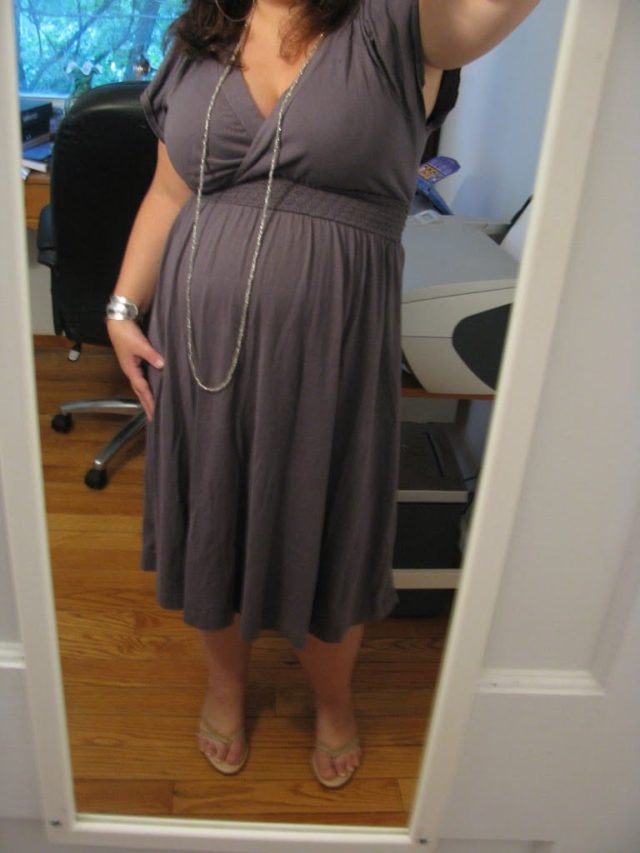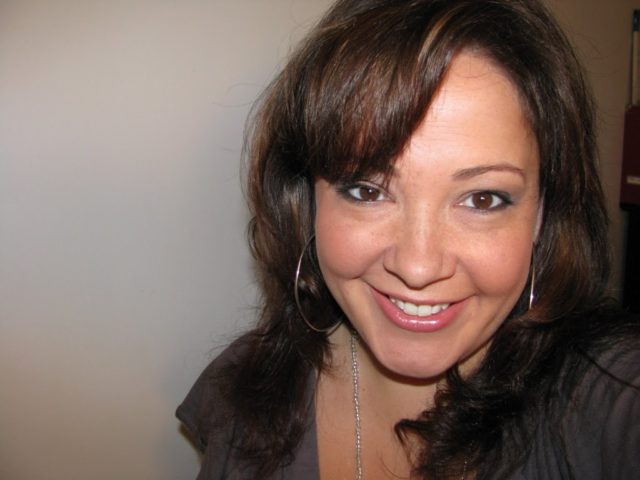 Attire:
Old Navy: Gray knit maternity dress
Calliso: Tan heeled sandals
H&M: Silver necklace
Silver hoops and cuffs
Hair:
A total dramatic experience. So I adore my Matrix Curl.Life Conditioning Milk and I ran out. A couple days ago I dashed into Target to grab some more, got the green tube and headed home. Not until the next day (and receipt is MIA) did I realize that I didn't get the milk but instead got the deep conditioner. Ack!
So Friday I headed back to Target and they didn't have the milk (hence why I picked up the wrong tube). I was leaving for the beach and desperate so I grabbed the Garnier Fructis gel/lotion combo for curly hair. Later in the day I ended up in a grocery store and checked to see if they carried Matrix… sure enough they did and I got my Conditioning Milk. Now I have spent near $30 for this tube, but was glad to have it because it works better than anything else I have found in so long.
Well last night I took a shower, and hadn't unpacked yet so I dug in my bag from the beach, grabbed a green tube, squirted out some product and added it to my hair and let it air dry. Woke up to the most utterly hideous hair!
My hair was like a greasy, gummy giant dreadlock, the whole top was sticking straight up and matted, the rest seemed as though it had nothing on it and was frizzy and full of flyaways. I tried brushing it out and it was so gummy, the brush had trouble getting through the hair. I ended up washing just the top of my head and smoothing/drying the whole head with my dryer and a round brush. Ugh. So this is the final product (that plus being 15 minutes late for work).
Beauty:
L'Oreal: True Match foundation in C3
Cargo: Matte BEachBlush in Tenerife
Nars: Lipstick in Dolce Vita
Revlon: Super Lustrous lip gloss in Pink Afterglow
Cover Girl: LashBlast mascara in Rich Black
Avon: Luxury Eye Liner in Black
Maybelline: Shadow quad in Mocha Motion, brow powder in Dark Brown
Body Shop: Eye Color in Soft Black in crease and along lash lines