This article may contain affiliate links; if you click on a shopping link and make a purchase I may receive a commission. As an Amazon Associate, I earn from qualifying purchases. 
Hello everyone! Back and slightly rested from my beach getaway with my mom and sister!
Friday we left around 11am and made really good time. For the trip down, I didn't really focus on my look – I hadn't showered and spent the morning packing and getting the house ready for my departure so I only really cared about comfort.
When we got to the hotel and settled in, we decided trekking to the beach with chairs and all was too much so we took advantage of the hotel's pool and sundeck. Took a nice nap and then we headed out for dinner, drinks (water please!) and roaming around town.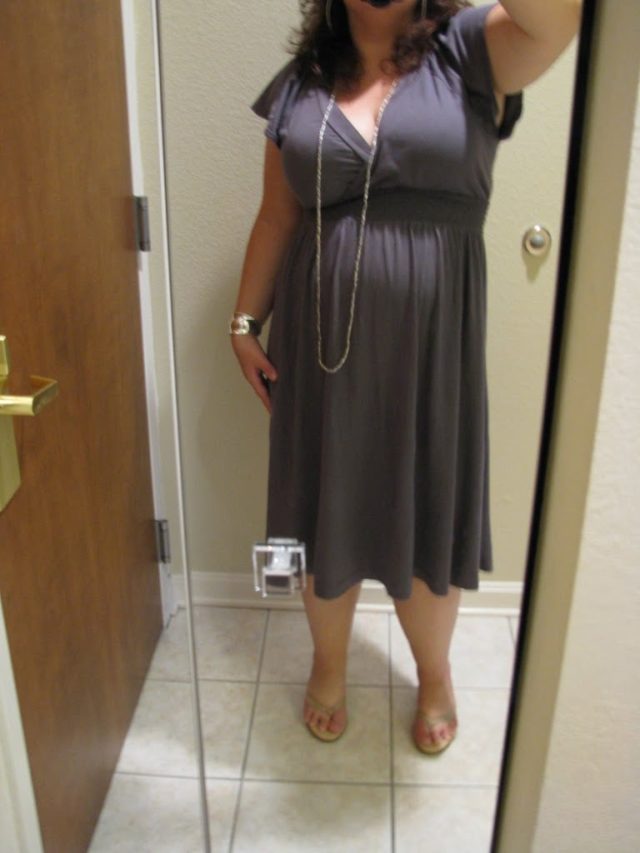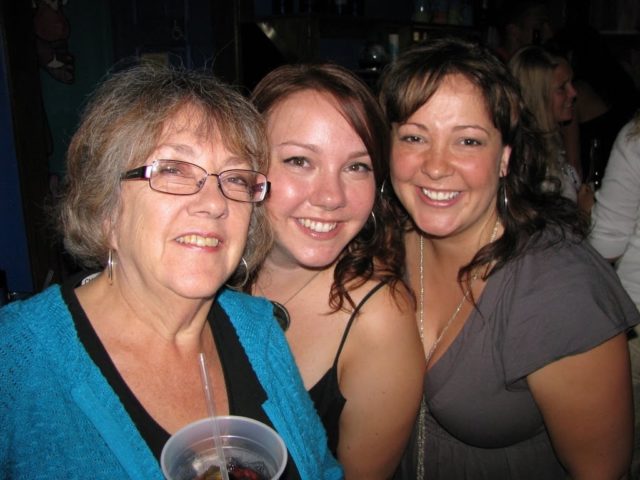 Attire:
Old Navy: Gray jersey maternity dress
H&M: Silver necklace
Callisto: Tan heeled sandals
Silver hoops and cuff
Hair:
Washed and conditioned with Pureology Volumizing
Matrix Curl.Life Conditioning Milk
Dried hair with hotel dryer (no diffuser) so it wasn't super curly
Straightened bangs a bit with curling iron
Beauty:
Cover Girl: Tinted Moisturizer in Light/Medium, LashBlast mascara in Rich Black
Cargo: Matte BeachBlush in Tenerife
Clinique: Shadow Duo in Mink
Avon: Luxury Eye Liner in Black
L'Oreal: Infallible lip gloss in Coral Sands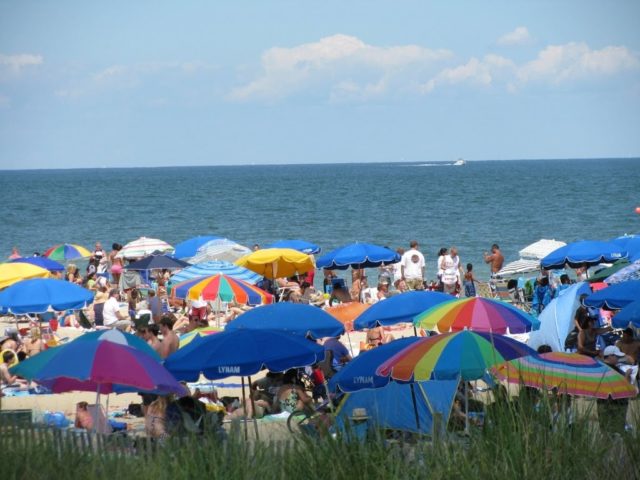 We had dinner at a really nice Italian spot, and then went to one of our favorite bars where we had some cocktails (I had water), and we got to see the Olympics opening ceremony with a crowd of patriotic folks (and a few making it into a drinking game). It was a cool experience when the US came out, the whole bar stood up and cheered and clapped.
Saturday, we had breakfast and got an early start at the beach. The weather was gorgeous – a cool breeze, few clouds, and the water wasn't freezing. We left the beach for lunch, but otherwise stayed out there all day thanks to an umbrella and SPF 30 sunscreen.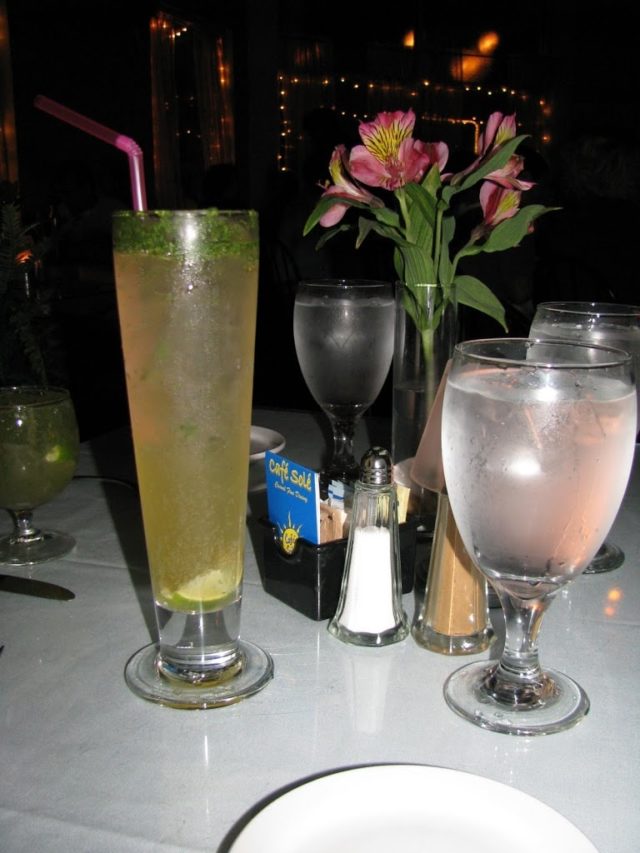 No picture, but I wore my black Liz Lange for Target tankini, my orange "Kate Dress" by J. Crew as a coverup, and my Reef flip flops.
Saturday night, we went to dinner at a really eclectic restaurant where I had fabulous tomato artichoke bisque and zucchini fritte and a "Nojito" alcohol-free cocktail that was utterly delicious! Oh yes, I took a picture of it – it tasted as good as it looked!! 🙂
We did a bit of shopping, lots of walking and People Watching, ice cream for dessert and back by midnight (we were all exhausted). The weather was so lovely, we really enjoyed walking around town seeing all the pretty homes.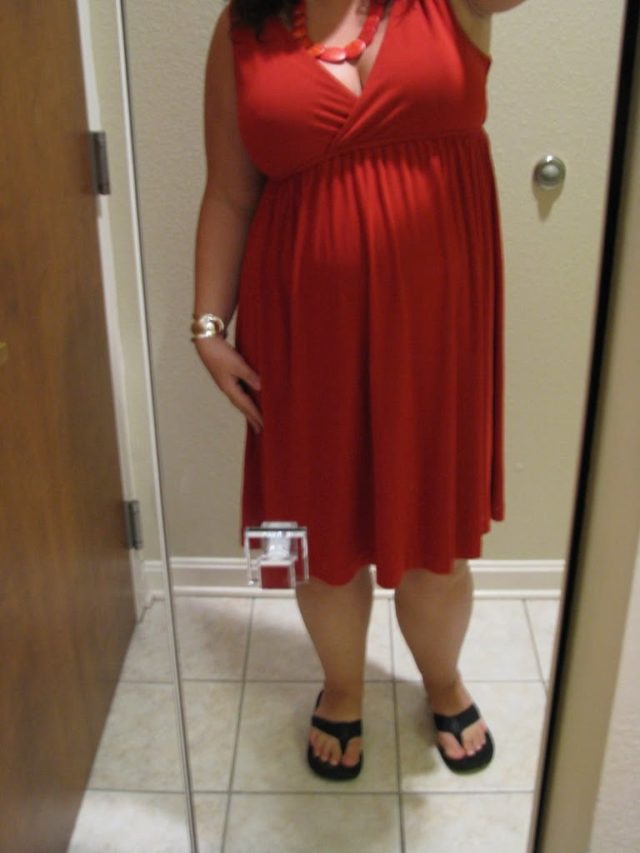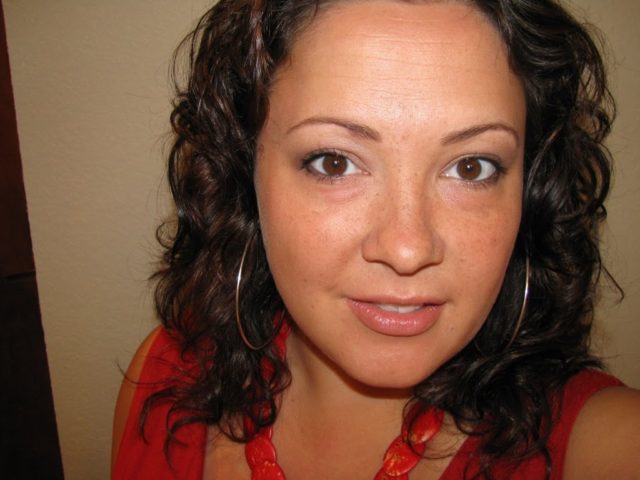 Attire:
New York and Company: Red jersey dress
Reef: "Sandy" Flip Fops
Vintage Red Stone Necklace
Silver hoops and cuff
Hair:
Washed and conditioned with Pureology
Matrix Curl.Life Conditioning Milk
Let hair air dry and left as-is
Beauty:
Same as Friday night
Sunday was horrific weather – rain off an on, cold, and even some hail!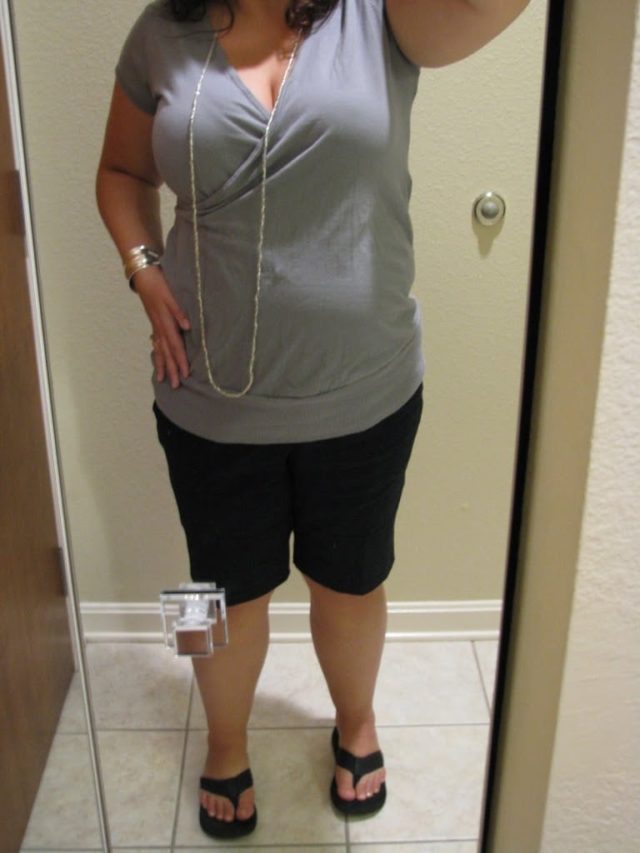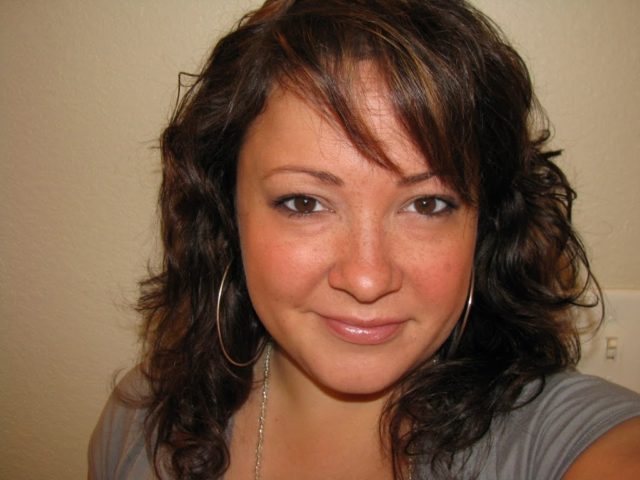 Attire:
Old Navy: Black Bermuda shorts, gray knit wrap tee
Reef: Black "Sandy" flops
H&M: Silver necklace
Silver hoops and cuff
Hair:
Day 2, bangs straightened with curling iron
Beauty:
Same as the rest of the weekend
We did a bit of shopping around Rehoboth and then headed to the outlets. We planned the outlets ahead of time marking which stores we actually cared about seeing so we could save time and not spend more than we desired. On my list was Motherhood and Children's Place (naturally), my mom wanted to see Coach, Jones New York and Chico's, my sister wanted Coach and Gap Outlet. We also wanted to hit J. Crew and Banana Republic, but passed due to weather and time.
We got some $1.99 and 99 cent goodies for the baby, I got a sweater and dress from Motherhood (both were $9.99 each!), got my hubby some socks and boxers, my sister got a gorgeous purse and a sweater. We had a light lunch, and then got on the road.
The trip home was insane – that morning a poultry truck fell off the Chesapeake Bay Bridge and all westbound lanes were shut down and there was over a 10 mile backup. We decided to head up Route 1 to Wilmington, DE and then take 95 South back home. Problem was everyone else was doing the same thing and it took almost seven hours to get back to the DC area (with a stop for dinner, gas and leg stretching). Through the whole trip, it rained off an on – often times very heavy and with hail. Insane! However I was in bed before 11:30 pm so I was good for today. 🙂
Monday: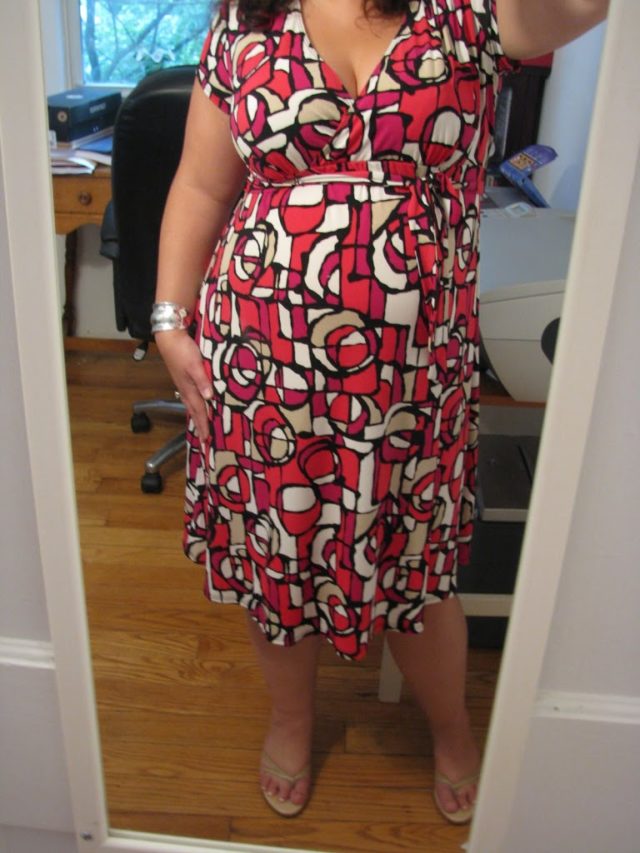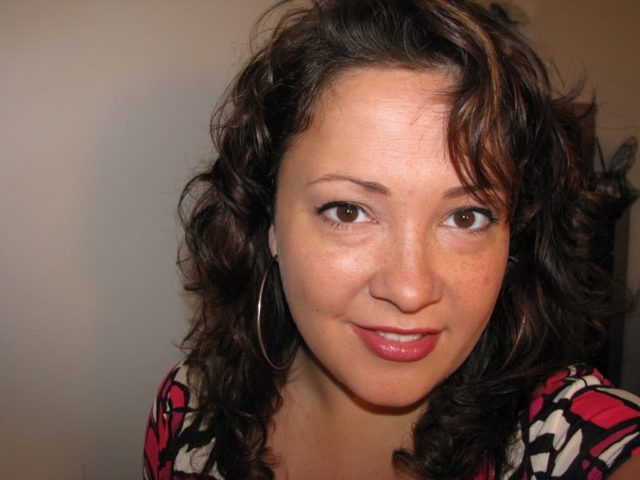 Attire:
Motherhood: Matte jersey dress (my new $9.99 frock)
Silver hoops and cuff
Callisto: Tan heeled sandals
Hair:
Day 3
Beauty:
Cover Girl: Tinted Moisturizer in Light/Medium, LashBlast mascara in Rich Black
Cargo: Matte BeachBlush in Tenerife
Maybelline: UltraLiner in Black, Shadow quad in Mocha Motion – light huds blended on lid
Revlon: Shiny Sheer in Sheer Plum Drop