This article may contain affiliate links; if you click on a shopping link and make a purchase I may receive a commission. As an Amazon Associate, I earn from qualifying purchases. 
I tried to get to work today…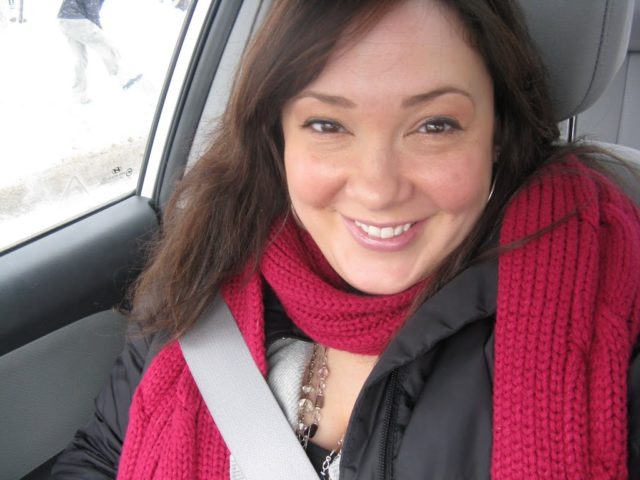 My sister and my offices were open and we had a lot of work to do so we headed to DC. For those who don't know, the DC area received up to 30″ of snow over the weekend. Yesterday (and today) the Federal government was closed as were most school systems in the area. Yesterday my office was closed; my sister attempted to go in but the roads were so bad she turned around.
We got almost to the DC border and gave up and turned around. The roads were horrible and the drivers even worse. We came back to my house and made a makeshift workstation at my dining table.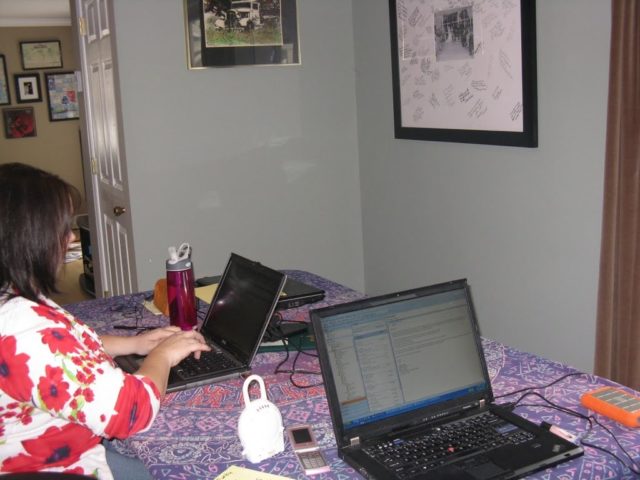 All the necessities – cell phone, external hard drive full of music, lip gloss and baby monitor!
Anyway, today I put on a black scoop tee from Old Navy that I have had for about two years, my gray Caslon ruffle-trim cardigan, a few different silver chain necklaces, my dark Gap Long & Lean jeans, and my DUO "Bern" boots in tan (my makeshift snow boots). Black quilted coat from Lands End and berry colored scarf from Ann Taylor LOFT.
Hair was washed and dried pretty quickly. Makeup is Stila Illuminated tinted moisturizer blended with Estee Lauder Doublewear Light foundation, Laura Mercier Secret Camoflauge and bronzer, Lorac shadow in Serenity, DiorShow mascara, Sephora lip gloss in Precious Pink, Tarte Indelible Wink liner. It's far easier to work from home when I feel slightly sassy!
They expect another 10 – 20″ in the next day or so. I may be hanging out at home for quite a while. In fact this attempt at going to work today (and a quick stop at Starbucks) was a welcome change for I was getting quite the cabin fever!