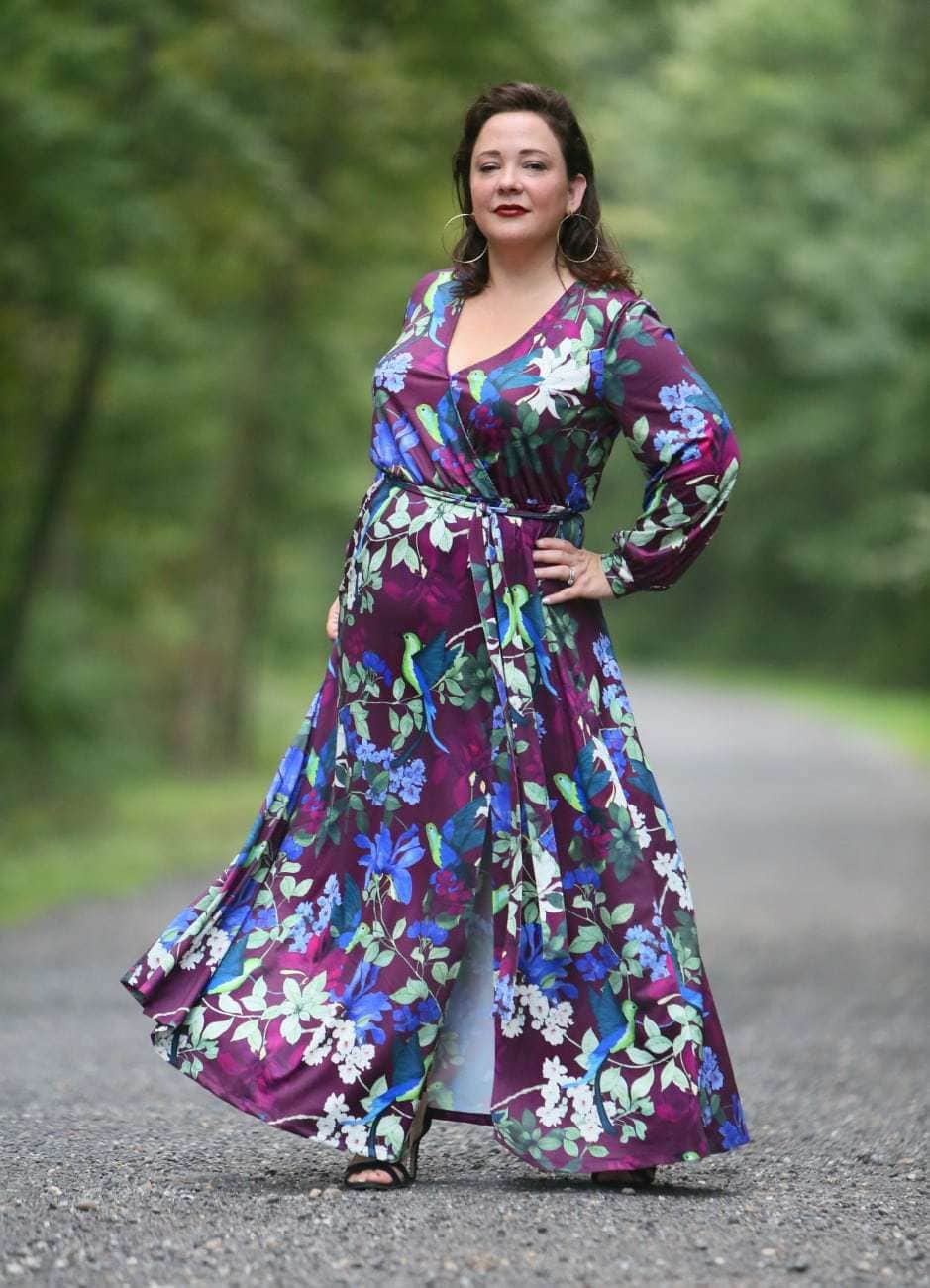 Gotta love a brand that just KNOWS your style. Earlier this week, ELOQUII reached out and shared this dress saying they thought it was so me. Yeah, I do love me a floral maxi dress, and I have many from ELOQUII that I positively adore. And this dark floral maxi dress is a perfect way to ring in fall.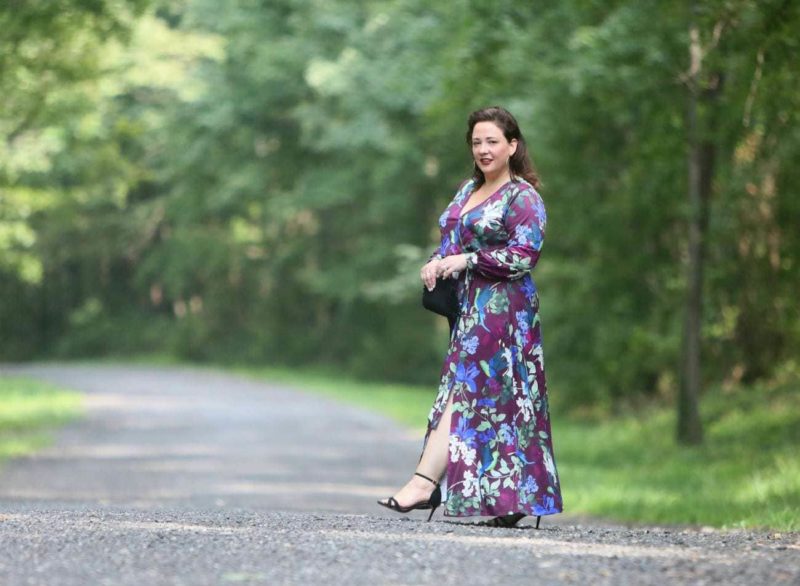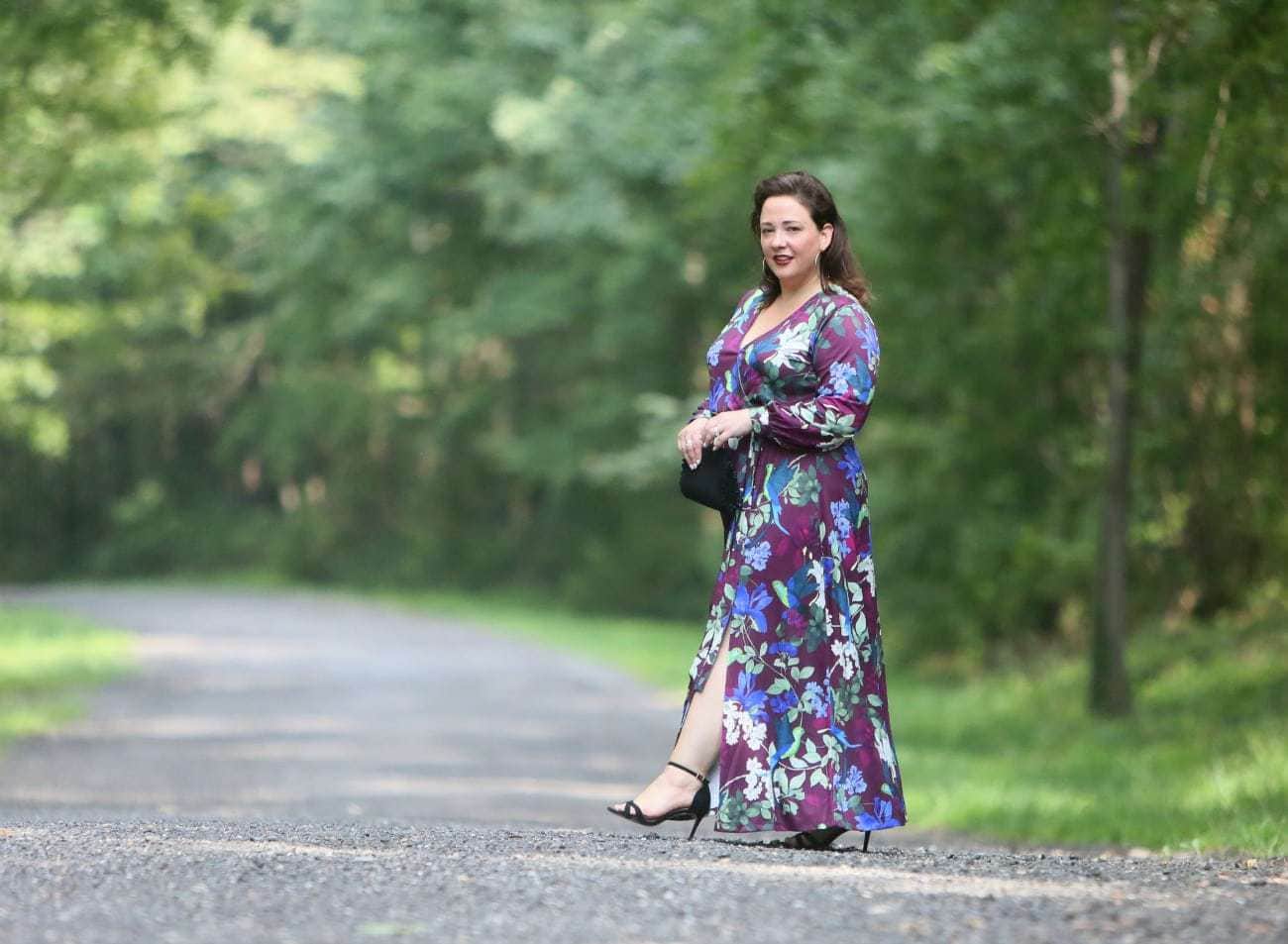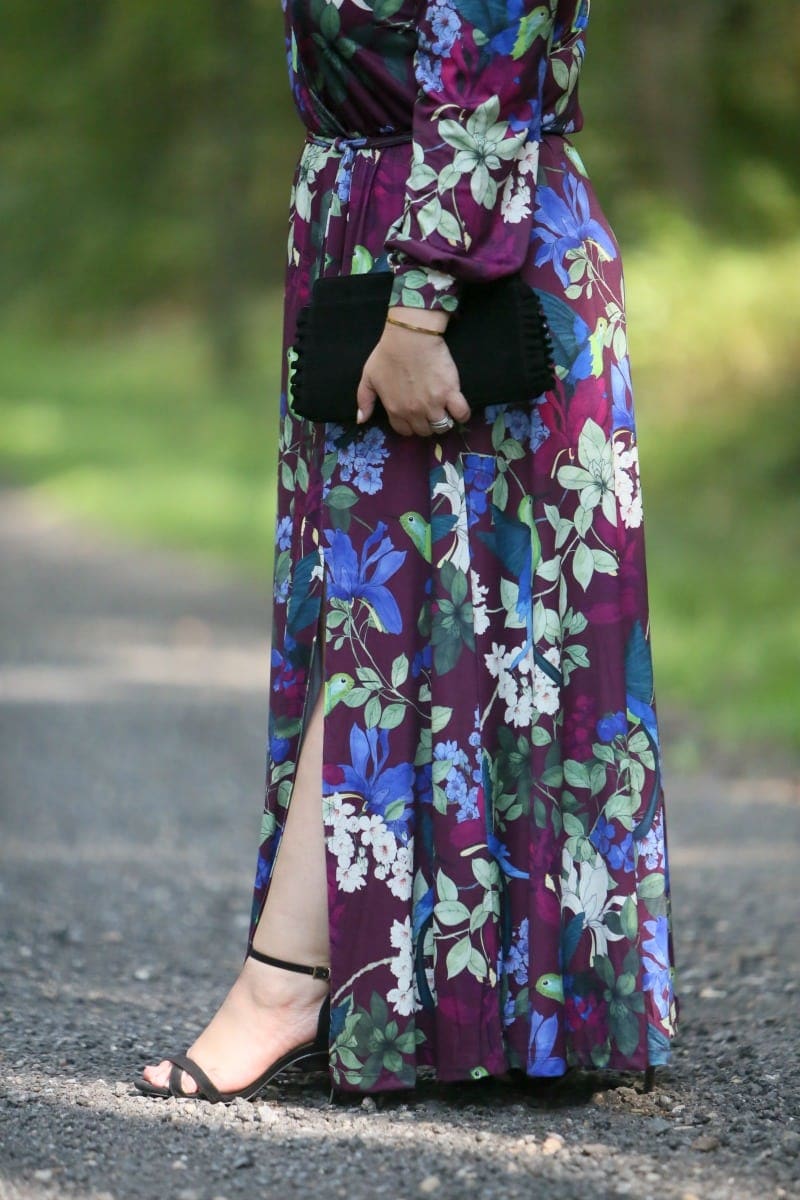 Dress: Printed Kimono Maxi Dress c/o ELOQUII (14) | Shoes: ASOS (similar) | Earrings: Large Faye Knockers c/o Jenny Bird (coming soon) | Bag: c/o Talbots (this year's version which has an optional chain and is on sale) | Bracelet: Metal Marvels | Lipstick: It's actually two, NARS Audacious in Bette with L'Oreal in Matte-Traction Red over it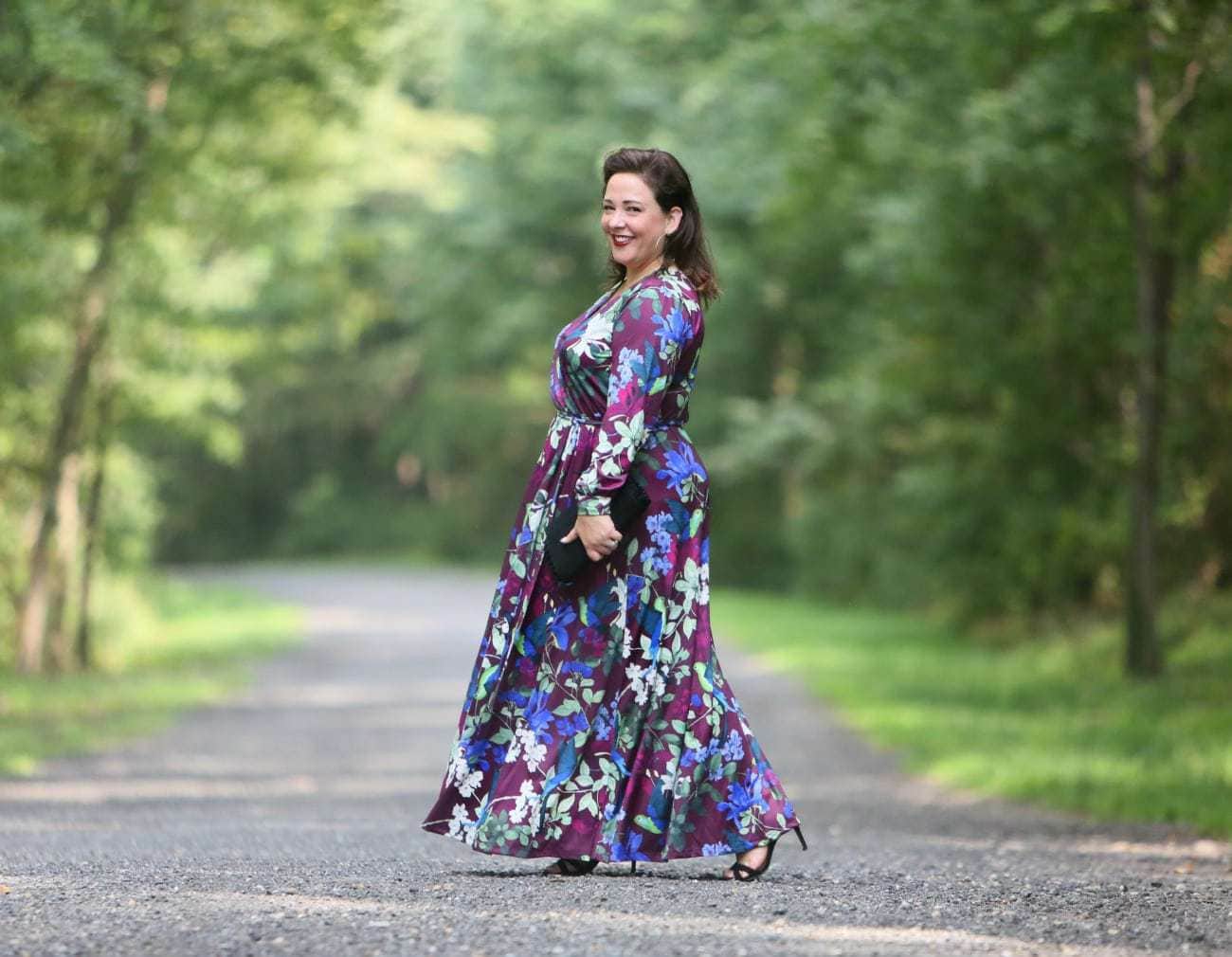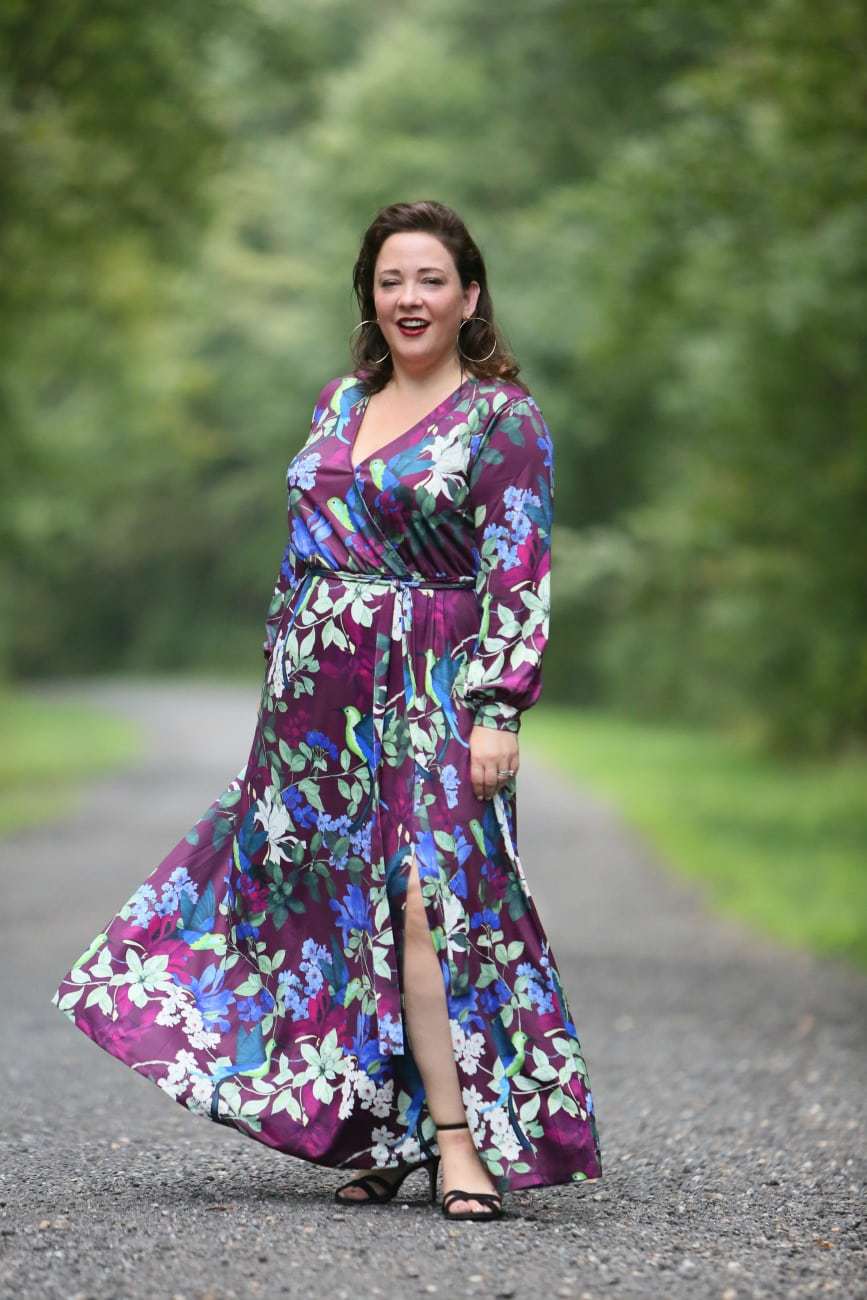 I love a maxi dress almost as much as I do a jumpsuit. Didn't shave your legs? Throw on a maxi dress. Summer, pair with flat sandals. Winter, style with tall boots. Layer with a leather or denim jacket. Glam it up with some sparkly jewelry and lots of mascara, or keep it chill with a messy topknot. While I wouldn't wear a maxi dress to most offices, there's few other places I won't wear one.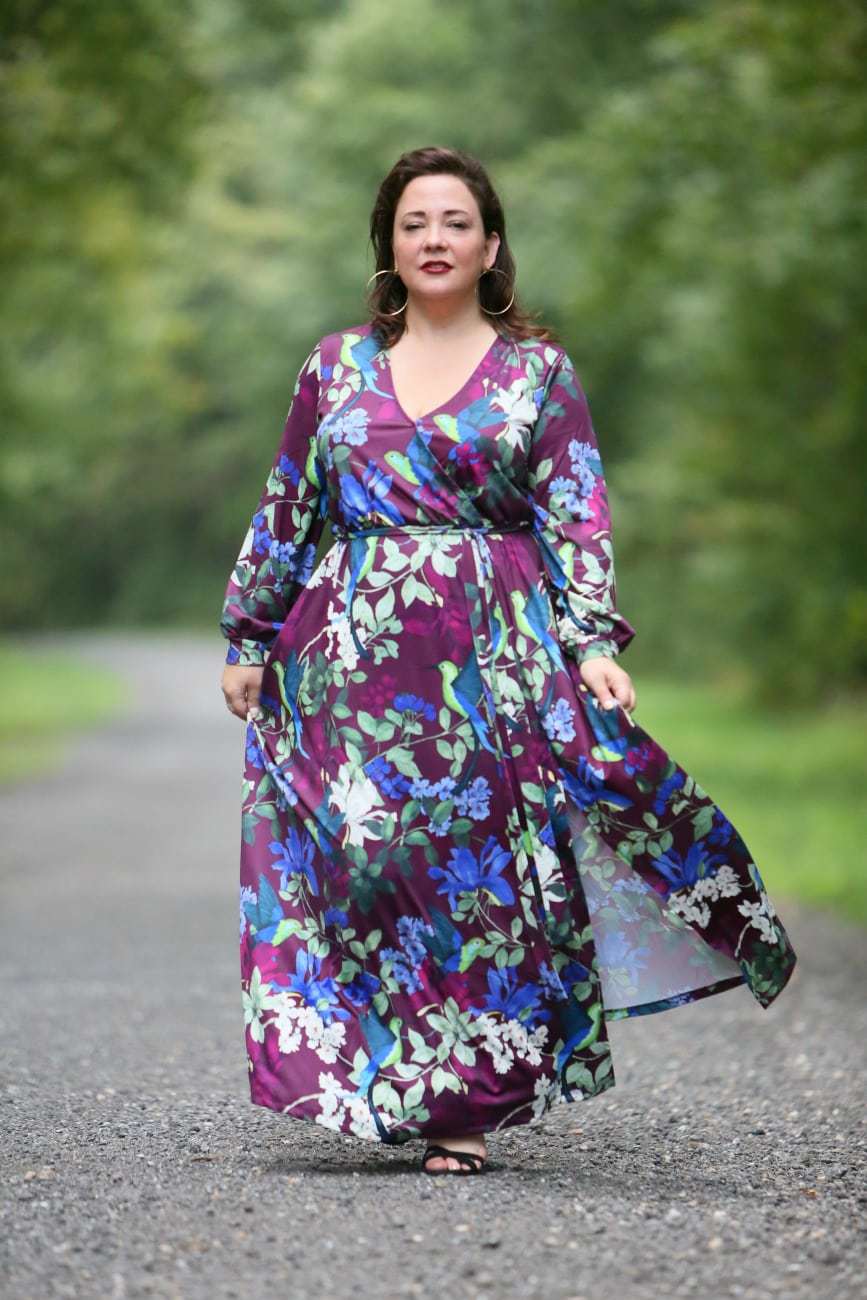 This one from ELOQUII is stretchy, machine washable, and comes in three patterns (visit the site and you'll see a familiar print – yep I had this same dress last winter in a different floral). It's travel-friendly too (the other dress I had in this silhouette went to LA, NYC, and Charleston with me).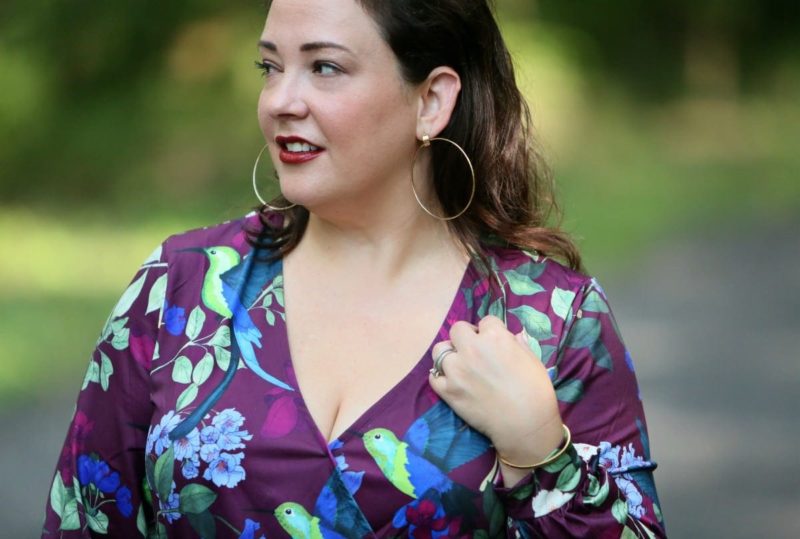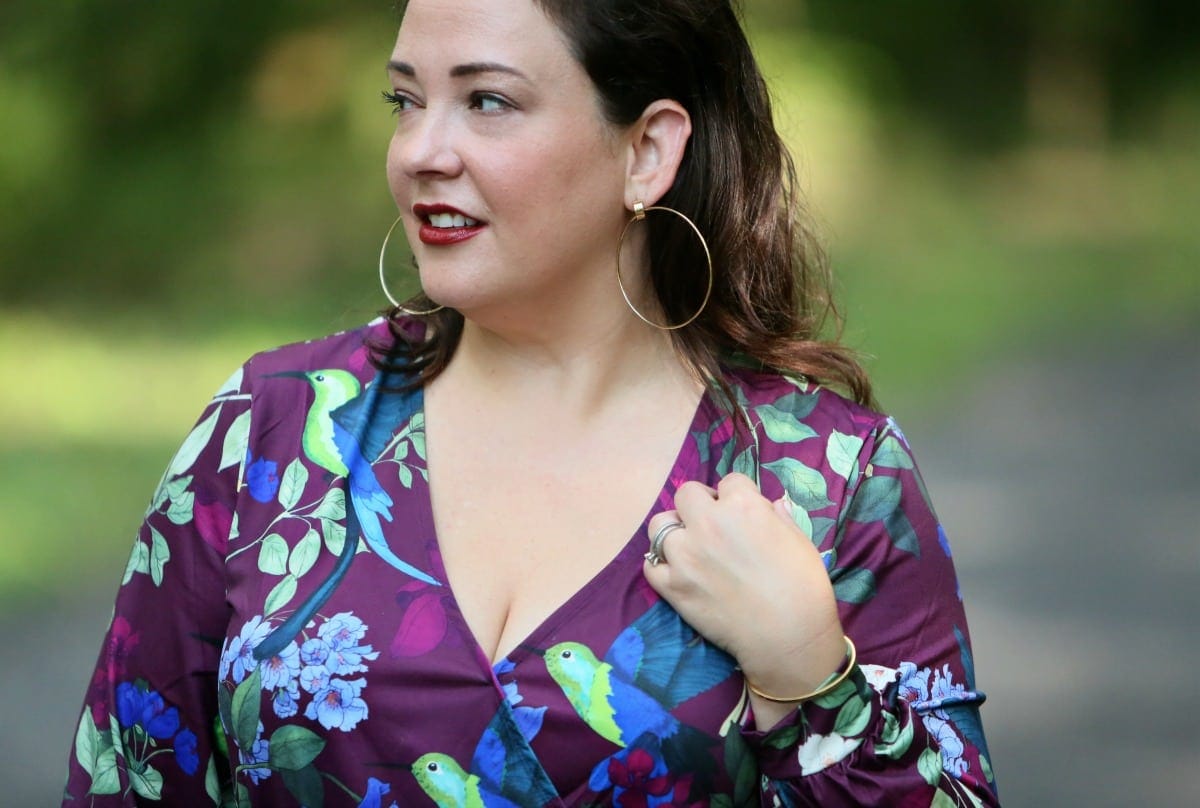 I mentioned in this post that Jenny Bird sent me two pairs of earrings from her upcoming fall collection; this is the other pair I chose. They are not yet available on the site but stay tuned for they will be soon. If you sign up for Jenny Bird emails you'll be notified when they become available along with all the other beautiful pieces from this season's collection.