This article may contain affiliate links; if you click on a shopping link and make a purchase I may receive a commission. As an Amazon Associate, I earn from qualifying purchases.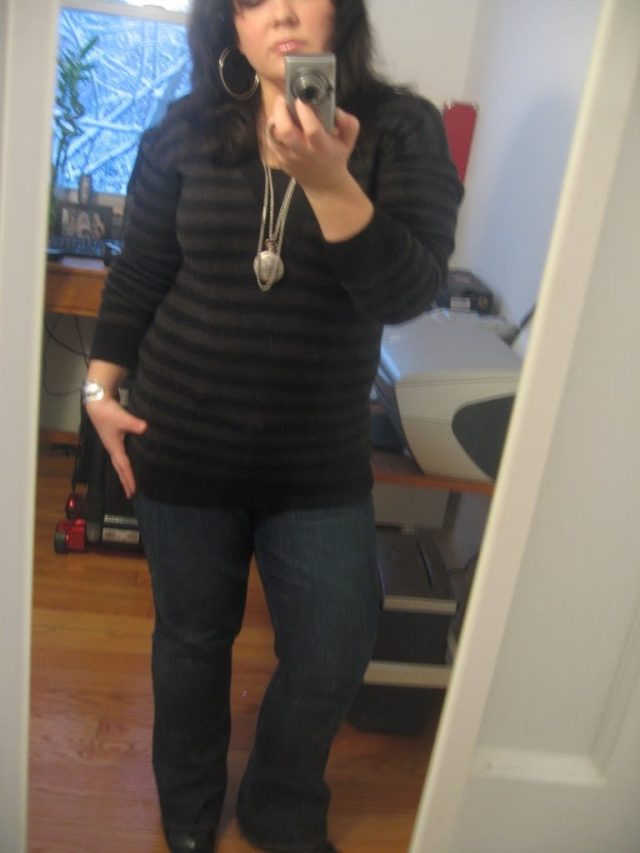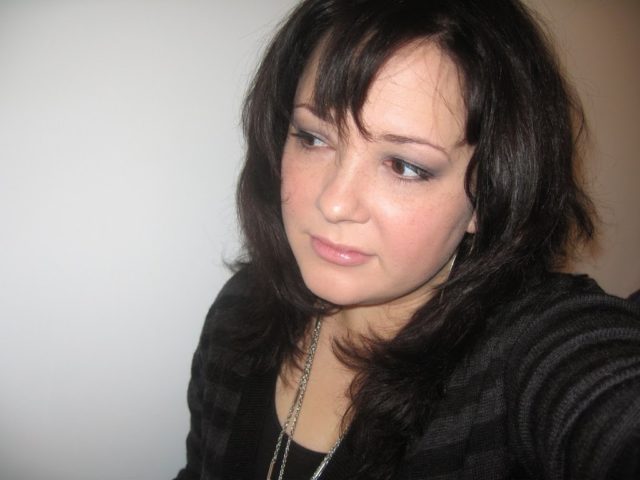 It snowed on Wednesday. A lot. Enough that we wondered if the government would close early or have liberal leave. Enough that a few freaked out. I didn't, I took the Metro to work and had my husband picking me up. No worries.
However on Thursday morning, it was very icy and some courts and side roads weren't properly plowed. Let's add that I hadn't driven my car since Monday so it was totally covered in snow. I wasn't worrying as much about my style as I was about getting to work on time without slipping on the ice or ruining my clothes with wet and dirty snow.
Black ribbed tank from Caslon, black and gray striped strethy v-neck sweater from Banana Republic (I think from their 05 collection though I bought in 06), dark "The Flirt" bootcut jeans from Impo, very thick and cozy socks under my black city boots from Impo (have I mentioned they are pleather? So great for this time of year), silver necklace from a Ren Fest, silver pocketwatch necklace from Ann Taylor (05-06), silver hoops and cuff bracelet.
Hair is Day 2, blew straight with round brush and dryer on dry hair.
Makeup is L'Oreal True Match concealer in W1-4, philosophy The Supernatural in Beige, Nars blush in Orgasm, Body Shop eye color in Slate over whole lid, Soft Black in crease and along lash lines. Lashes curled, Cover Girl Lash Blast mascara in black and a thin line of Maybelline UltraLiner in black on top lash line. On lips is Revlon Super Lustrous Lip Gloss in Pink Afterglow.
Coat was really unglamorous – Lands End Squall jacket in burnt orange with my green pashmina and green mittens knit for me by my mom's high school friend. But you know what? I was warm and toasty and didn't mind having a huge hunk of snow fall on me from the top of the car!