This article may contain affiliate links; if you click on a shopping link and make a purchase I may receive a commission. As an Amazon Associate, I earn from qualifying purchases. 
I am not a fan of putting a camisole under everything. I find the look to be juvenile and that the added layer usually ruins the silhouette of most tops. I think that usually, if a top is too low cut to be worn without a camisole, you shouldn't purchase it. Finally, very few women with curves feel comfortable (or have their clothes hang correctly) with extra layers.
But then, there are times when a camisole is a necessity and enhances a look. A wrap dress can be perfect for evening with its low v-neckline, but adding a hint of camisole can make this piece far more versatile and now appropriate for work or a house of worship. Some pieces are created just for a camisole, such as a recently purchased cashmere cowl-neck that is now in my wardrobe. Alone, one could even see the tips of a demi bra; with a camisole in the same color I have that needed modesty but the sweater's silhouette is not affected. Camisoles are also great to have on hand to pair with sheer tops – I find that being a busty woman, fabric can look a bit sheer in the chest area and a camisole under the piece in the same color as my blouse or skin gives me the opacity I desire.
That being said, I have been dealing with my camisole needs with two pieces – a black synthetic cami from H&M that has adjustable straps (so I can adjust to accommodate different garments) and a stretchy black cami from Limited that I bought almost a decade ago and cut off at the bottom of the bust – this is used purely as a little bit of modesty at a neckline. Unfortunately this homemade demi-cami will roll up and show under fabrics and I often find myself pinning it to my sweater to keep it in place. The longer cami from H&M is okay, but I hate the extra length – it bunches and I get hot in the warmer months.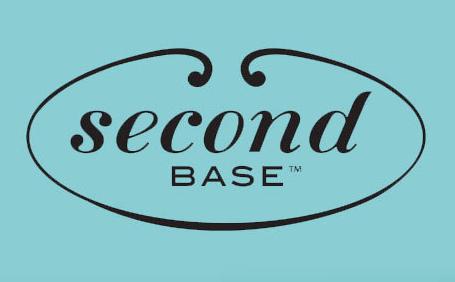 I recently was offered to review a demi-camisole from Second Base. I saw the Second Base demi-cami and thought, wow someone has been reading my mind! This accomplishes all that I desire in a camisole.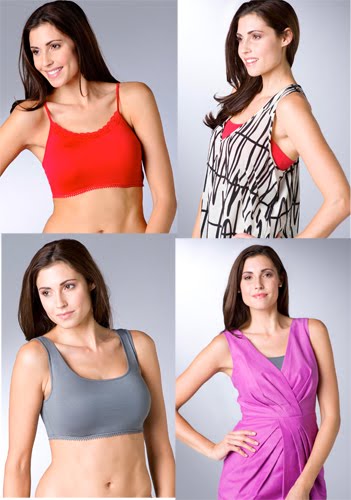 The demi-camis from Second Base are made of a lightweight modal/spandex fabric that looks great with all sorts of other fabrics – slinky synthetics, matte jersey, tee shirts and knits and even sweaters. Unlike my homemade demi-cami, the ones by Second Base have a band at the bottom that doesn't cling, but it holds the cami in place all day. Some styles (like the black "Sarah" one I have) has adjustable straps so I can make it a higher or lower neckline depending on my top garment. Other styles like the "Meredith" is made to not only provide modesty at the neckline, but also cover your bra straps at the shoulder and the bra under the arms (great for floaty summer tops and dresses). The Second Base camis wash and dry beautifully, and they are also made in the USA.
Second Base demi-camis are designed with a large-busted woman in mind; I chose a size Large and it fits great on my size 14/38DD frame. It didn't shrink with washing, and it feels like nothing on. It doesn't cling to other knits and it doesn't get linty like some cheap spandex blends. I really can't find anything wrong with my Second Base demi-cami, and it has made me into a bit of a camisole convert. I have already worn it twice this week – once with the previously mentioned cowl neck sweater, but another time under a black scoop-necked tee shirt just to give a bit more opacity at the bustline.