This article may contain affiliate links; if you click on a shopping link and make a purchase I may receive a commission. As an Amazon Associate, I earn from qualifying purchases.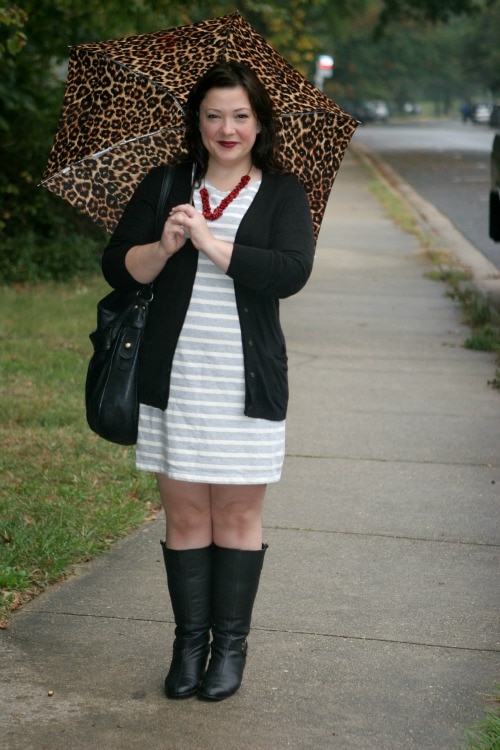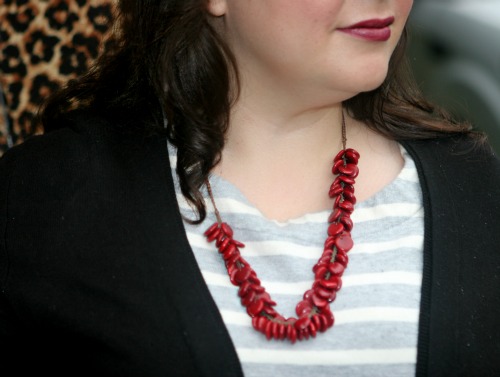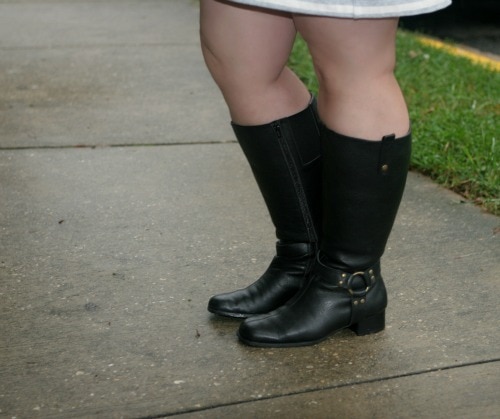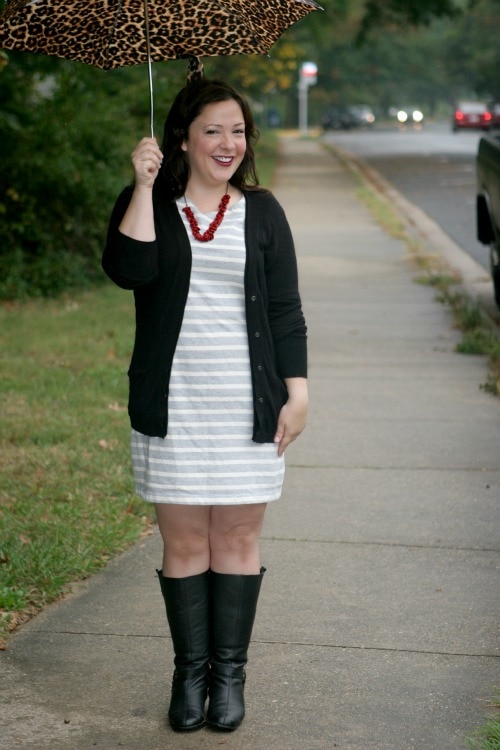 Dress: Gap
Cardigan: LOFT (similar)
Boots: Fitzwell
Necklace: Gift
Bag: Sabina (similar)
I was tempted to title this post DONT CURR; today is that kind of day. Instead the theme to The Facts of Life played in my head – you take the good, you take the bad, you take them both and there you have the Facts of Life. Well today's outfit is a fact of life – some outfits aren't fun or chic or terribly flattering, but they get the job done. This is more of a weekend look for me, but it was raining cats and dogs this morning, I have a complicated project today at work, and I really didn't care too much how I looked doing it. Revlon's Matte Lipstick in Wine Not makes the look a hair more purposeful, but really I'm just glad I have had my coffee and got to the office without a car driving in the gutter and splashing me from head to toe!
FYI, this dress does shrink in the wash.  I washed on cold and tumbled dry on medium and it shrunk most everywhere.  Personally, I like the fit much better than before (size Large regular) though wish I still had that extra half inch of length. Speaking of which, this dress is currently on sale and Gap is offering 30% off today (code THANKYOU).
Follow Me | Twitter | Facebook