This article may contain affiliate links; if you click on a shopping link and make a purchase I may receive a commission. As an Amazon Associate, I earn from qualifying purchases.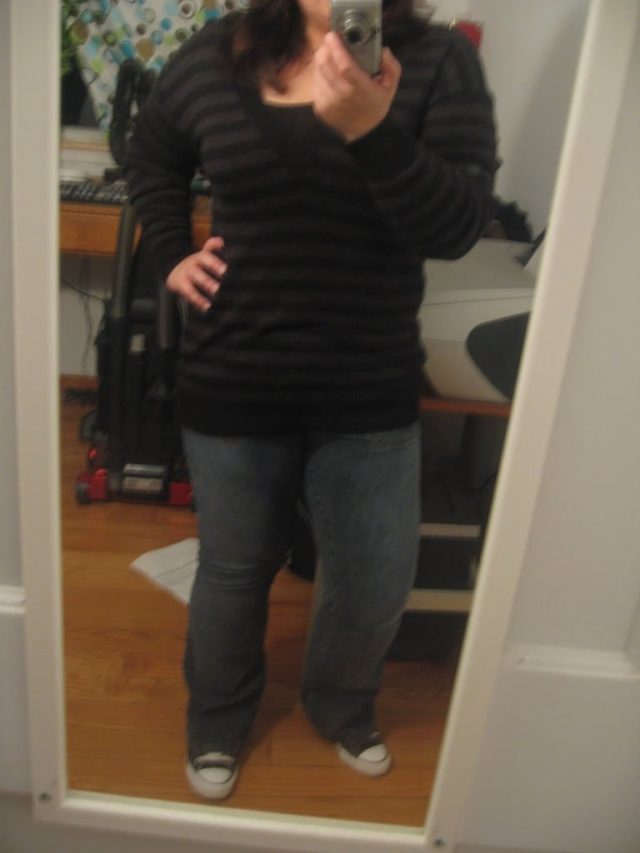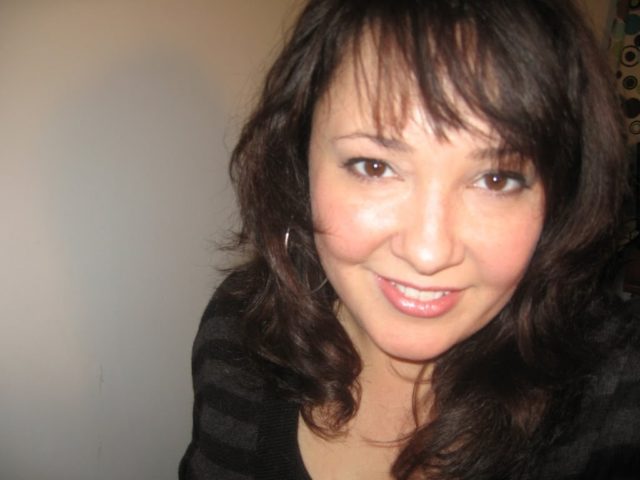 Yet another concert! This one was The John Butler Trio, one of my very favorite bands. I saw them for the first time this summer at Bonnaroo and have been a teensy bit obsessed every since. I love their jam/funk/everything sound and heck, John Butler ain't a bad looking guy either! 🙂
I ended up getting home a touch late and wasn't feeling the best – my hives had been acting up that day and I was feeling a bit sneezy/coughy/etc. Rushed to brush teeth, update makeup and change super fast – it was utterly freezing and I thought we would be taking the Metro and walking. So in 15 minutes I threw this on, got myself together and headed out.
Black and gray striped stretchy v-neck sweater from Banana Republic (2006), black ribbed tank from Caslon (Summer 2007), patch-pocket cotton jeans from Gap Outlet (2004), black "Chucks" (this fall), silver hoops and cuff.
Same hair.
Makeup, I touched up wtih some MAC Blot Powder in Light, Revlon Super Lustrous lip gloss in Glossy Rose and a line of Maybelline UltraLiner in black on top lash line.
I knew the crowd would be a pretty relaxed bunch and with it being freezing out and warm inside there was a good changce my top layer would be around my waist midway through the show.
The show was AMAZING. I think this was the best concert I have EVER seen. The band is so talented, the music infectious, the crowd so energized. The music was so good, it really made me cry and I turned to my sister and her face was shining with tears as well. Yeah, they are that awesome!