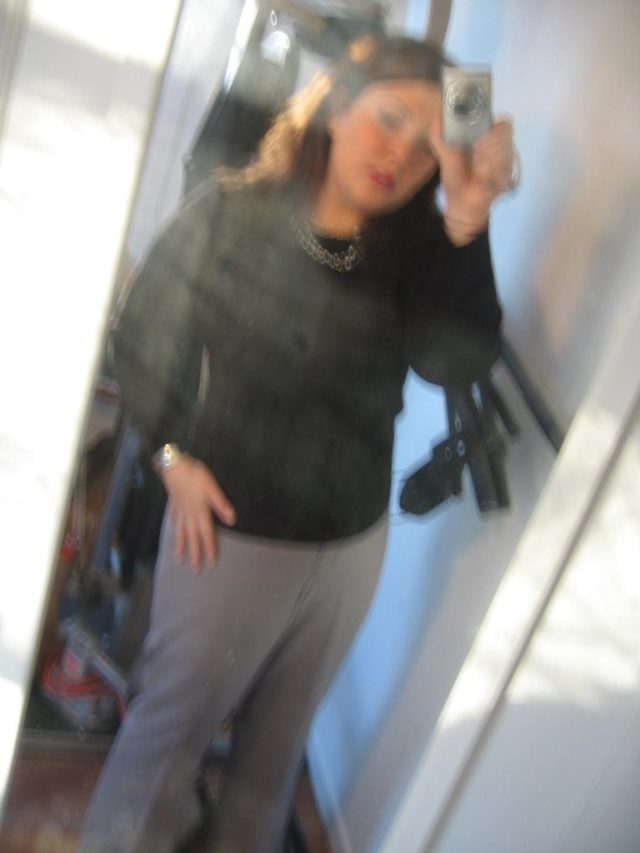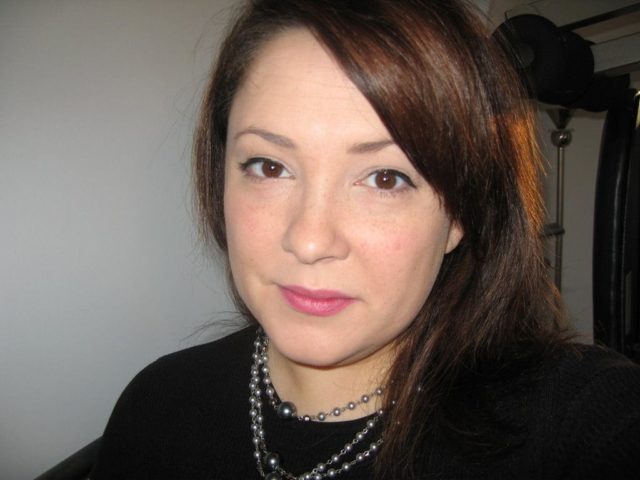 Black ribbed crewneck sweater from Chico's, black Tahari suiting trousers, long gray necklace from Target looped three times, black Enzo boots.
Hair is on it's third day, blown straight where bedhead was.
Makeup was done in a jiffy as that I lolled in bed too long reading for my Book Club. L'Oreal True Match foundation, Nars Orgasm blush, a bit of khaki shadow, a thin line of Maybelline Ultra Liner in black on top lash line, L'Oreal Voluminous mascara and Body Shop Lip Tint.