This article may contain affiliate links; if you click on a shopping link and make a purchase I may receive a commission. As an Amazon Associate, I earn from qualifying purchases. 
Ah forgive me, pregnancy brain and I didn't even realize I didn't post until about 8pm last night!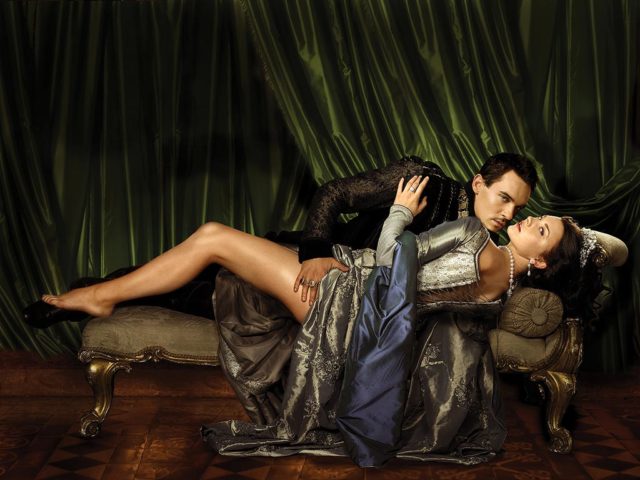 Can I just say how much I am loving the fancy new cable? No crappy summer television! We have been watching the second season of The Tudors (saw the first season after a friend recommended it and now we are more addicted to it than I was to Days of Our Lives in high school and college! Just as ridiculous as any daytime soap opera too, but with Jonathan Rhys Meyers!
Oooh la la!
Also loving it being commercial-free – means I can watch two episodes and still get to bed by 9pm! 🙂
So anyway, on to my clothing. Yesterday was awful – I had a mini meltdown in the morning because nothing fits. Well some things do fit, but they don't work with one another. Can't really wear a black pencil skirt with a tunic-length maternity skirt and not be horrified with myself. So I tried on maternity stuff I have gotten on clarance and it was either still too big or needed to be shortened (hell world – there are a TON of us petite and tall pregnant ladies out there! We don't all work with a 33″ inseam!). So I went to my trusty Maggy London wrap dress. Problem is my "baby bump" is above the belly button right now so I just look pudgy, not pregnant. Oh well.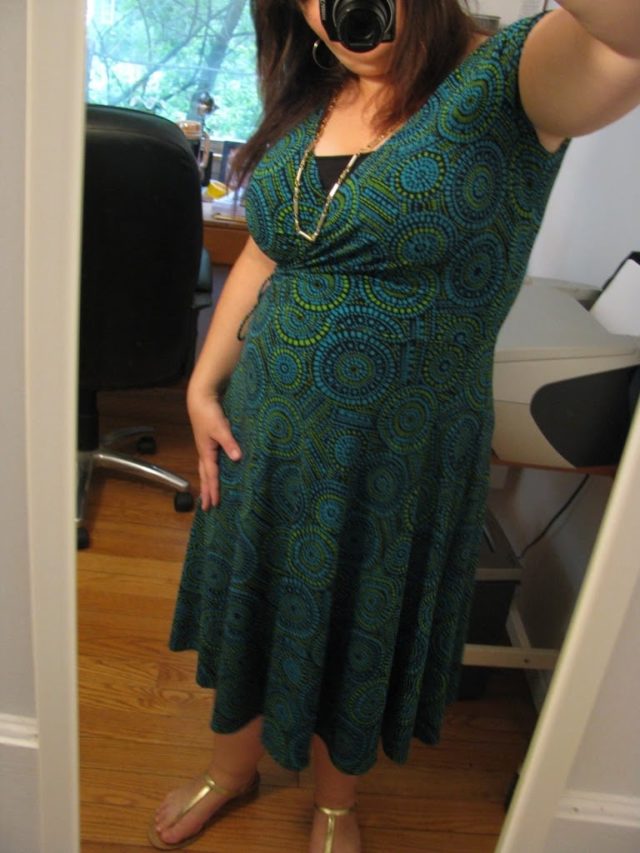 Attire:
Maggy London: Black, lime and turquoise print matte jersey wrap dress
H&M: Black synthetic cami
J. Crew: Gold necklace
Ann Taylor: Gold hoops
Lands End: Gold sandals
Hair:
Washed and conditioned
Dried and straightened with Croc wet-to-dry flat iron
Beauty:
Cover Girl: Smoothers tinted moisurizer in Light/Medium
Philosophy: The Supernatural color correctors in Light
Cargo: Matte BeachBlush in Tenerife
Body Shop: Eye Color in Taupe, Sheer Lipcolor in Sheer Strawberry
Imju Fiberwig
Avon: Black Glimmersticks eyeliner, Tahitian Holiday EDT
So today I had my new J. Crew dress to wear – came in the mail yesterday! Yep, this is the same exact dress as my orange one. $19.99 at J. Crew, a coupon for free shipping AND a store credit? You can't beat that with a bat! It may not be the most figure-flattering but these dresses are AWESOME for the summer and I adore the colors and the nice weight of the cotton knit.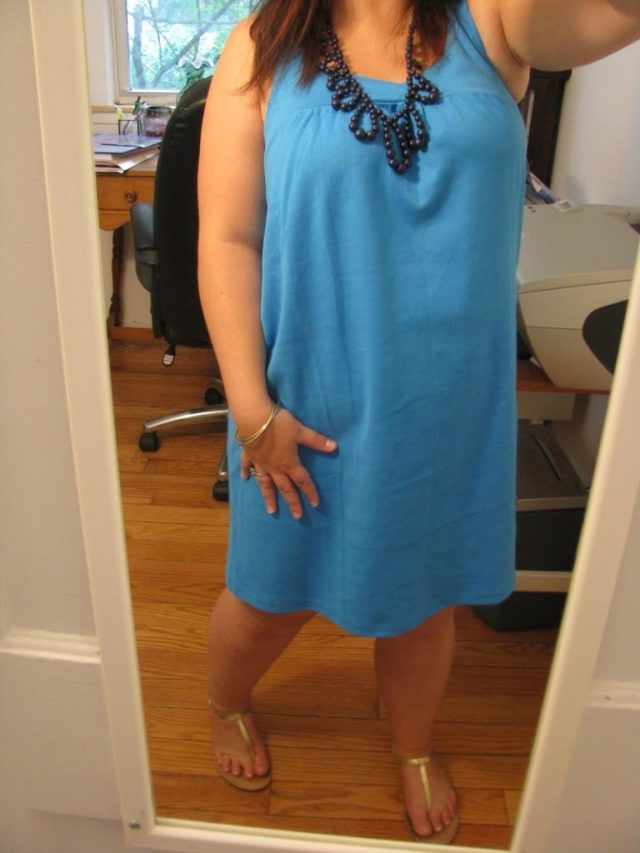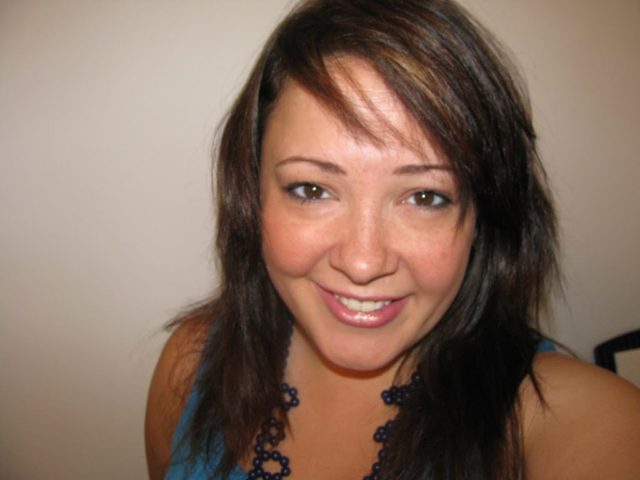 Attire:
J. Crew: Blue :Kate: dress, navy bead necklace Ralph Lauren: Gold bangles
Ann Taylor: Gold hoops
Lands End: Gold sandals
Hair:
Second day, just brushed
Beauty:
Cover Girl: Smoothers tinted moisturizer in Light/Medium, LashBlast waterproof mascara in Very Black
Philosophy: The Supernatural color correctors in Light
Cargo: Matte BeachBlush in Tenerife
Victoria's Secret: Perfect Lipstick in V.I.P., eyeshadow in Invitation
Avon: Glimmersticks eye liner in Black, Tahitian Holiday EDT
Yesterday I was cleaning out my wallet and I found a $10 coupon and a $22.00 or so store credit to Victoria's Secret. The credit my mom gave me – she found in her house and it was ages old. The coupon I got in the mail and was to expire end of the month. Being pregnant I can't really think of much I need from there (have two cotton bras in my new size but honestly, they are comfy but they don't support well – I have never found VS to be too supportive for larger busts). Then I remembered… makeup! I stopped by the location near my job on the way home.
I bought this lipstick and a lip gloss in French Kiss (always liked that shade) and the shadow I am wearing was on sale for $3.00. After the coupon and cert I ended up getitng back $3.63 in cash! Score!
Tonight we are going to a party on the Chesapeake Bay (hey Sarah, we're gonna be in your neck of the woods and I don't have your cell – email me and maybe we can meet up!). Looking forward to see friends we haven't seen in a bit. The rest of the weekend is wide open and I couldn't be more thrilled. Every weekend has been so jam packed – I can't believe how excited I am jsut to do laundry and clean my bathroom!
I hope everyone has a fabulous and safe 4th of July weekend!!!