This article may contain affiliate links; if you click on a shopping link and make a purchase I may receive a commission. As an Amazon Associate, I earn from qualifying purchases.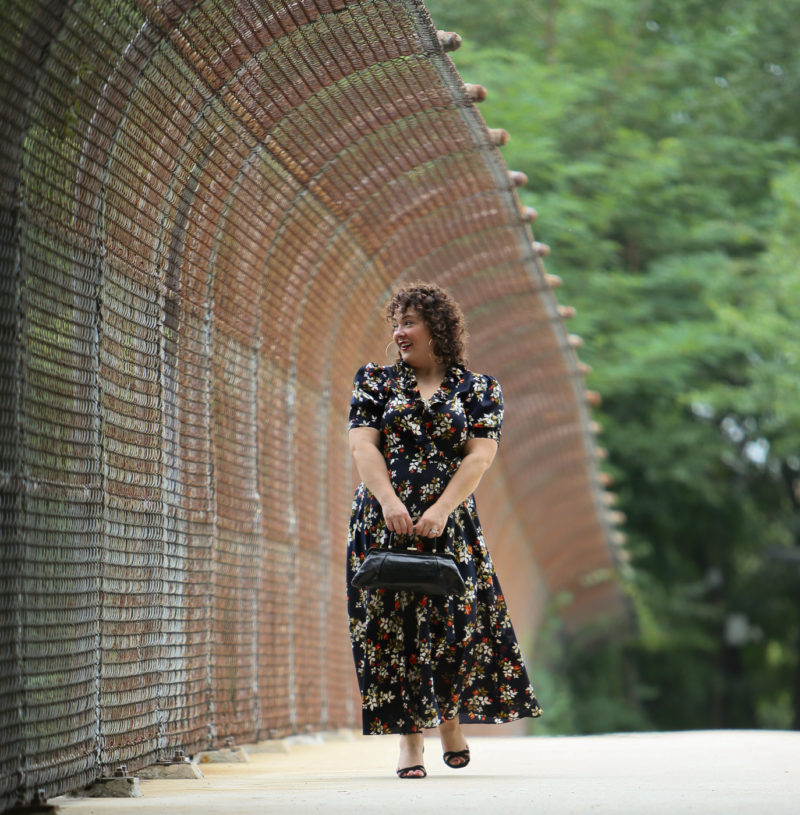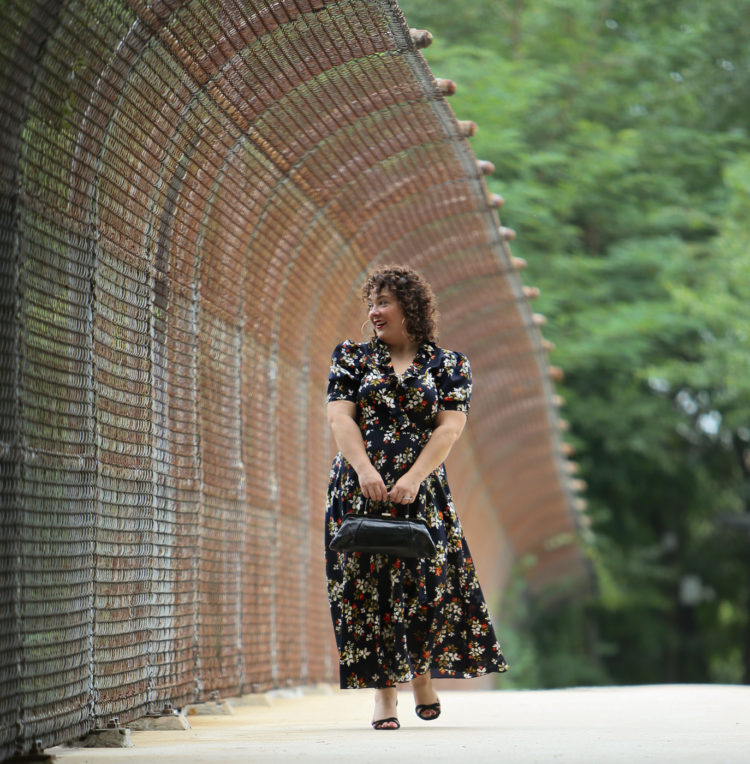 Rent the Runway Unlimited… sometimes I love you so much, sometimes you frustrate me, and often you surprise me. I am heading out of town soon for a family vacation so I requested items to arrive appropriate for a trip.  Online, this navy floral midi wrap dress looked to be below-knee length.  I liked that it was a full midi and had pockets; it could be thrown on with comfy sandals and look more polished than a t-shirt and shorts and when I was finished I wouldn't have to pack it back up, I could put it in the return garment bag and drop it off whatever city I was in that point in the trip.  But this dress ended up being very different from what I thought and I ended up liking it for a completely different reason.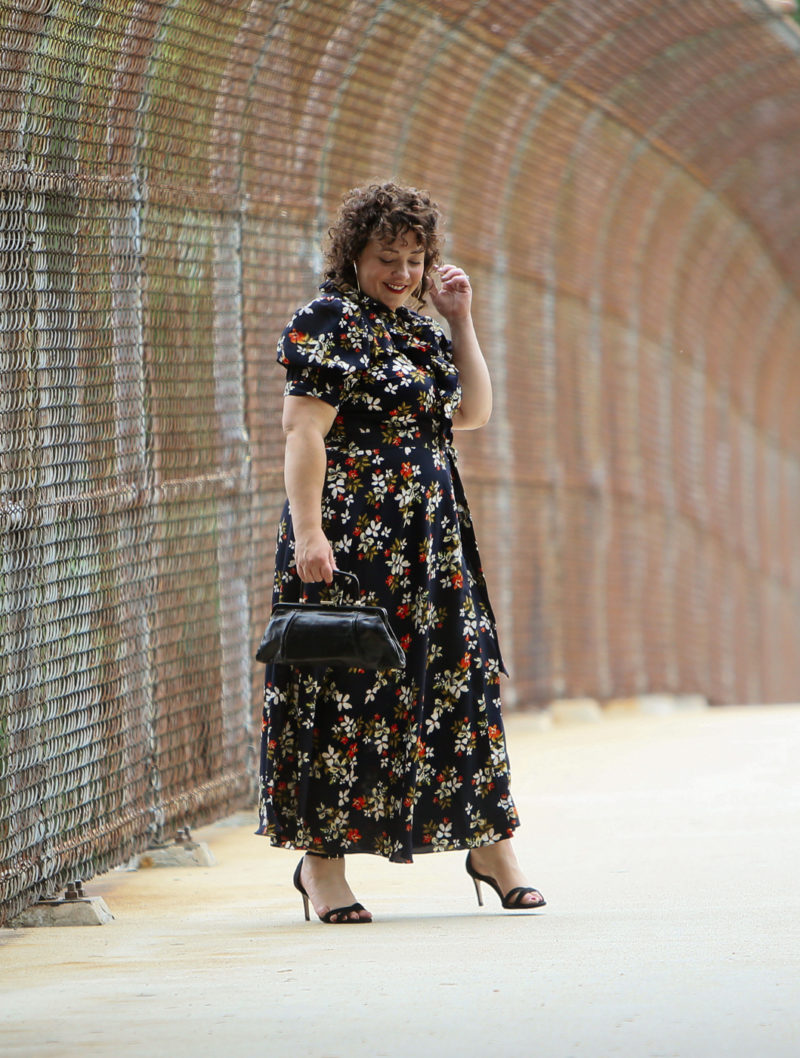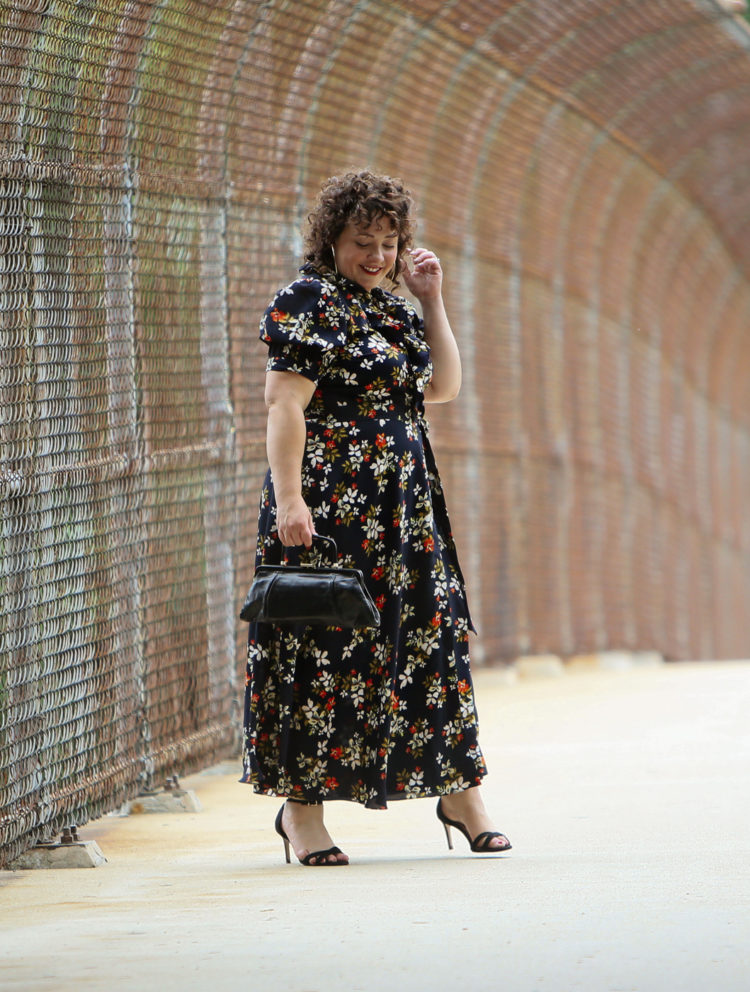 dress | shoes | bag | earrings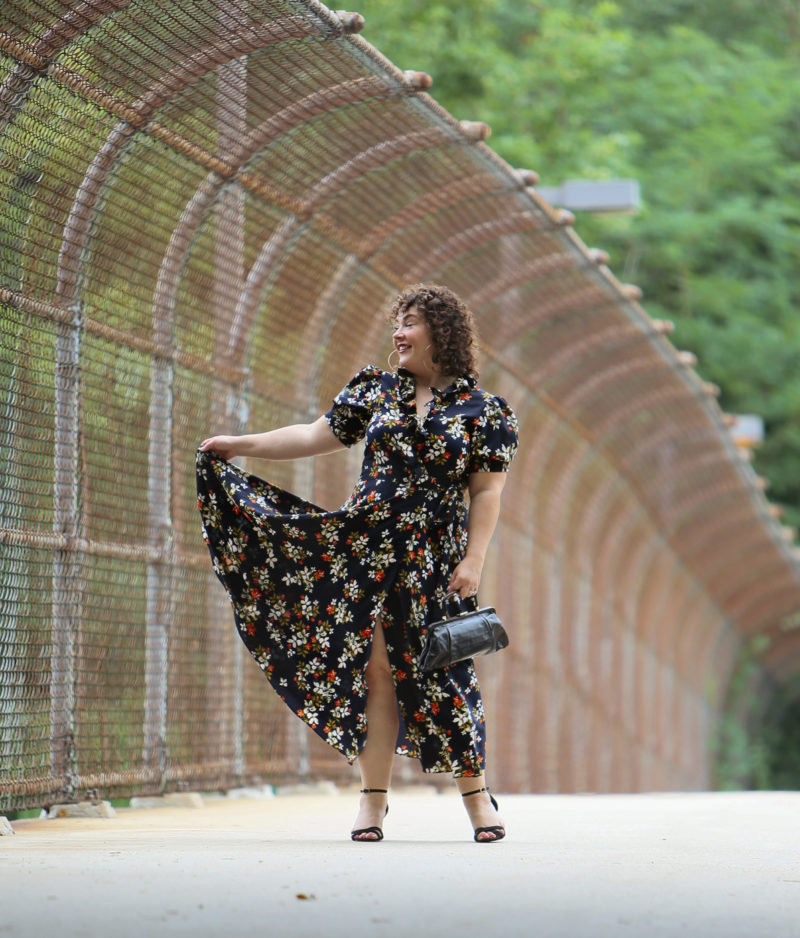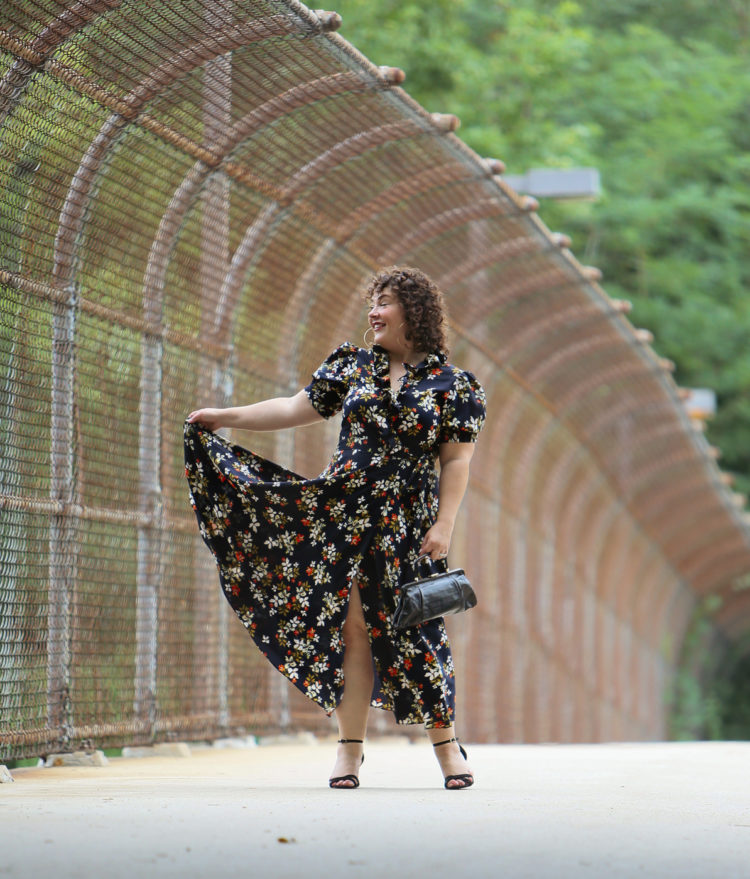 Dress: Jill Jill Stuart via Rent the Runway Unlimited (14; use code RTRDC22F051 for $100 off your first month) | Shoes: ASOS (old; similar) | Bag: HOBO (very old; similar) | Earrings: Monogram Hoops c/o Jenny Bird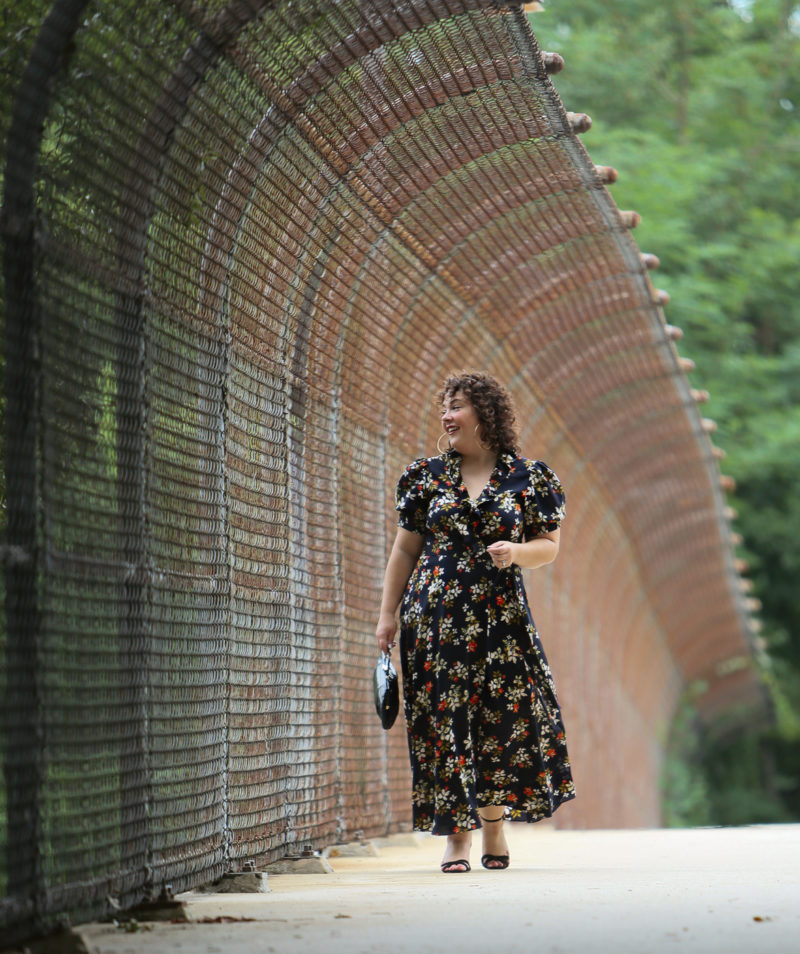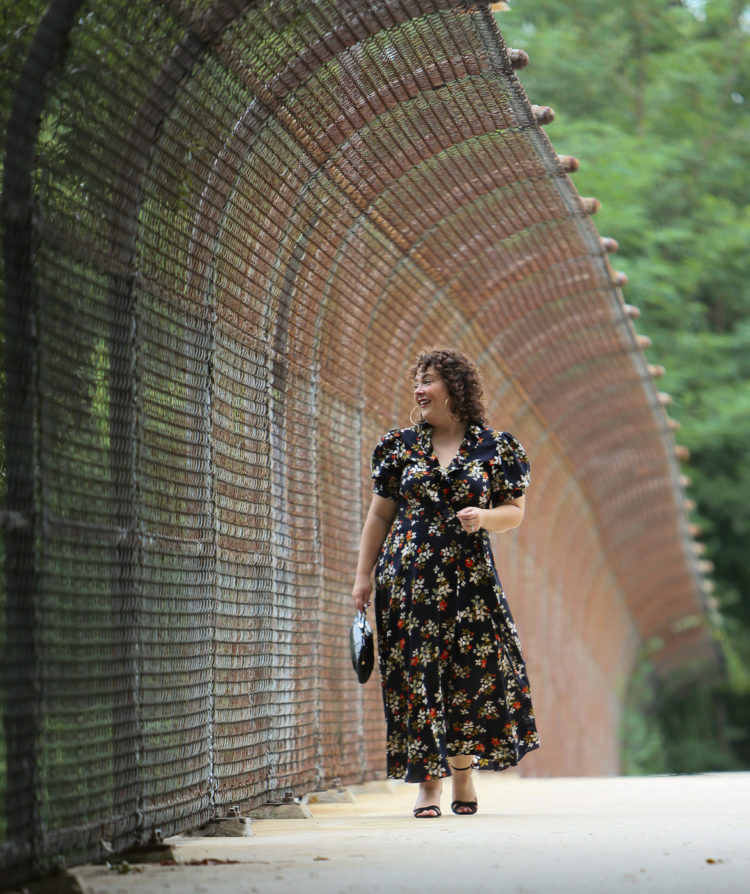 Shop the Look:

At 5'3″ this dress was far longer on me. We're talking ankle length, but with the retro-inspired details, it worked.  I worried the bust wouldn't fit, but there is a hook and eye that held the top closed.  I did add two safety pins – one to secure that hook and eye, and one to sort of tuck the under ruffle in place to prevent a gap between the bust hook and the waist. This is a true wrap and the self-belt is a weird length where doubling around the body makes the straps too short but tying like I did at the side without wrapping, one end was much longer.  I just made a messy bow to have it even out.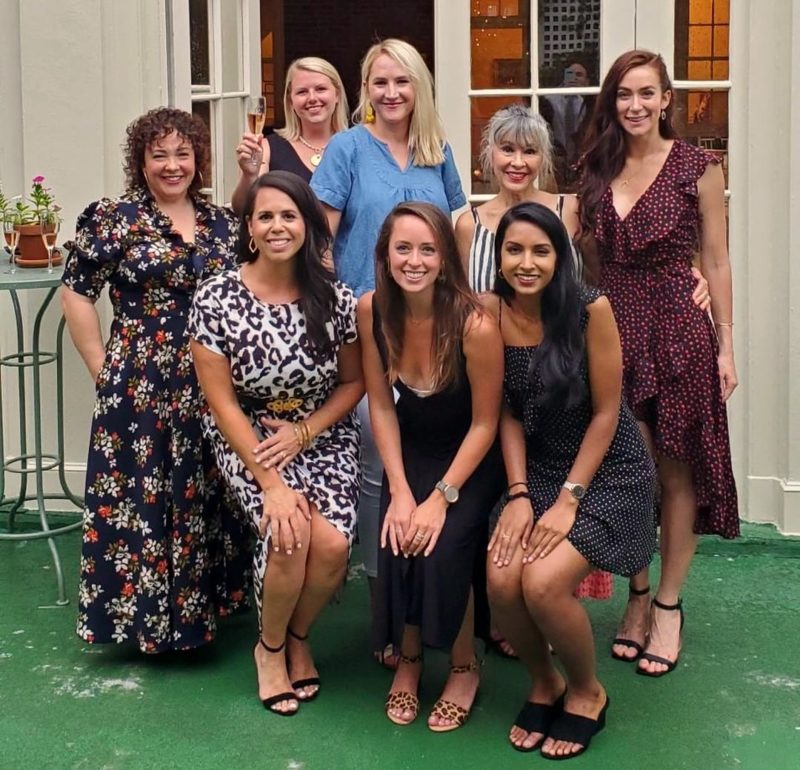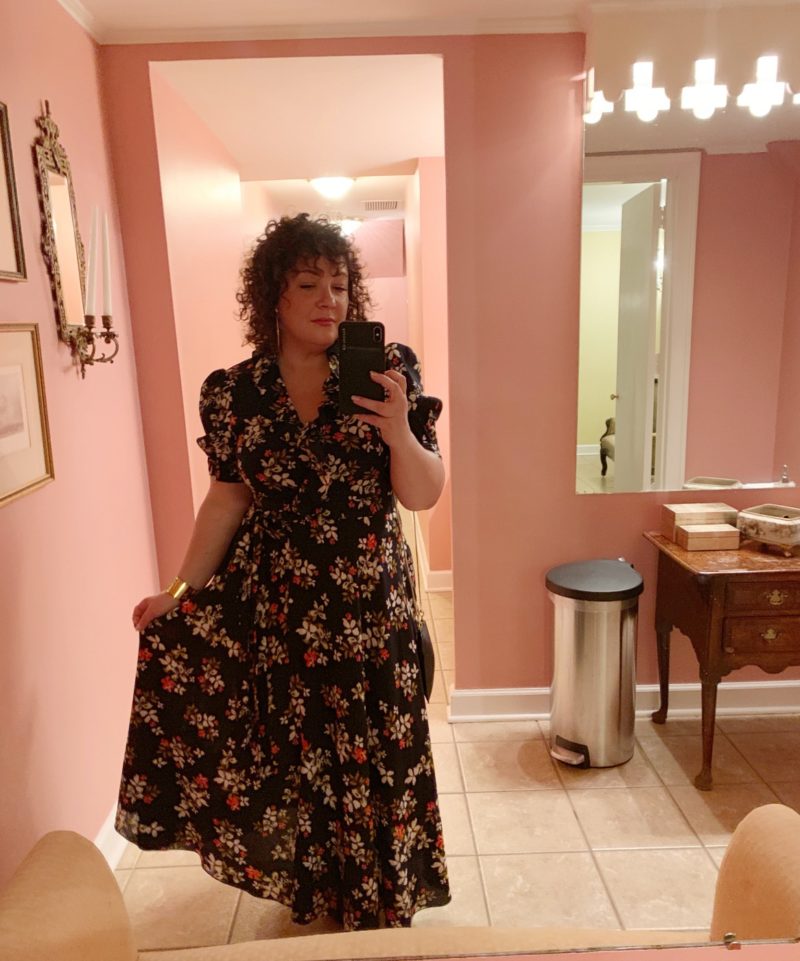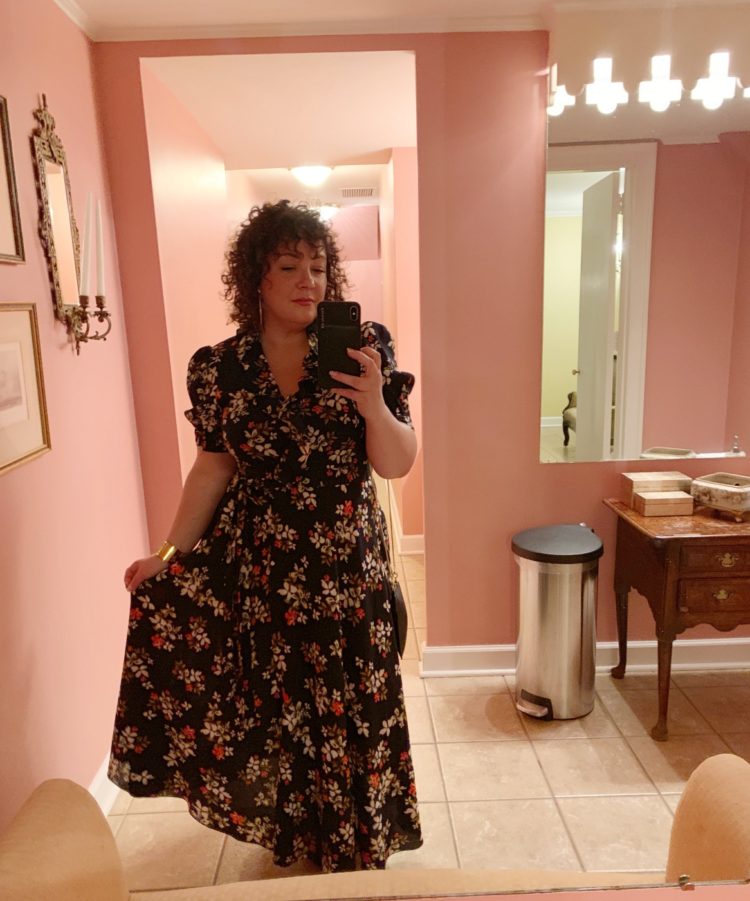 I felt with the volume and length I needed a heel and chose the same heels I wore in Wednesday's post.  Best $35 I've spent! I planned to wear this to a private dinner I was invited to that evening at City Tavern Club in Georgetown but it rained and there was no way I was going to try to walk on Georgetown's cobblestone sidewalks in the rain in heels.  I switched out to my LISSOM flats (read my LISSOM flats review) which gave me grip and security and I was pleased to find they too looked good with the dress.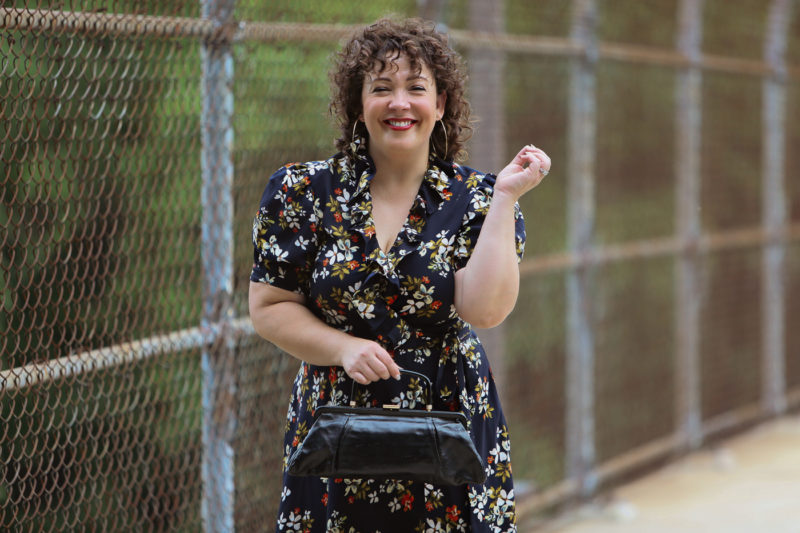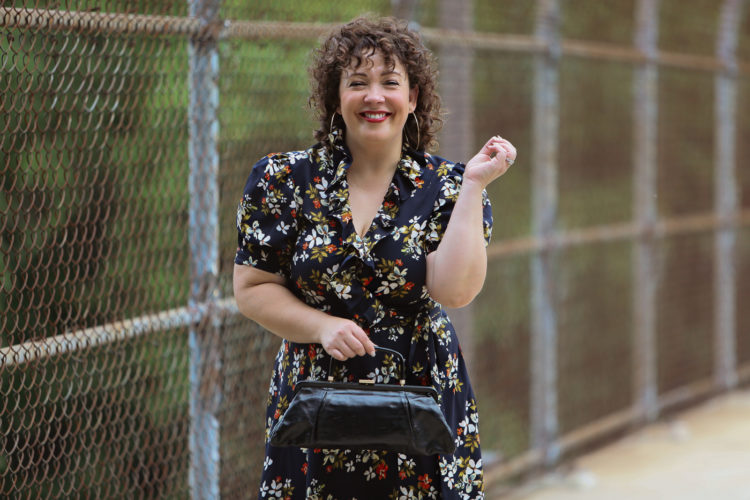 As for the bag this is another one I scored at a HOBO sample sale a kazillion years ago.  The handle can tuck in to make it a traditional clutch but I felt the handle gave a retro vibe that worked with the dress. To keep the look from being too vintage/sweet I had to Allie it up with some big-ass earrings! That night I also added my cabi Secret Garden cuff but I don't think it was necessary!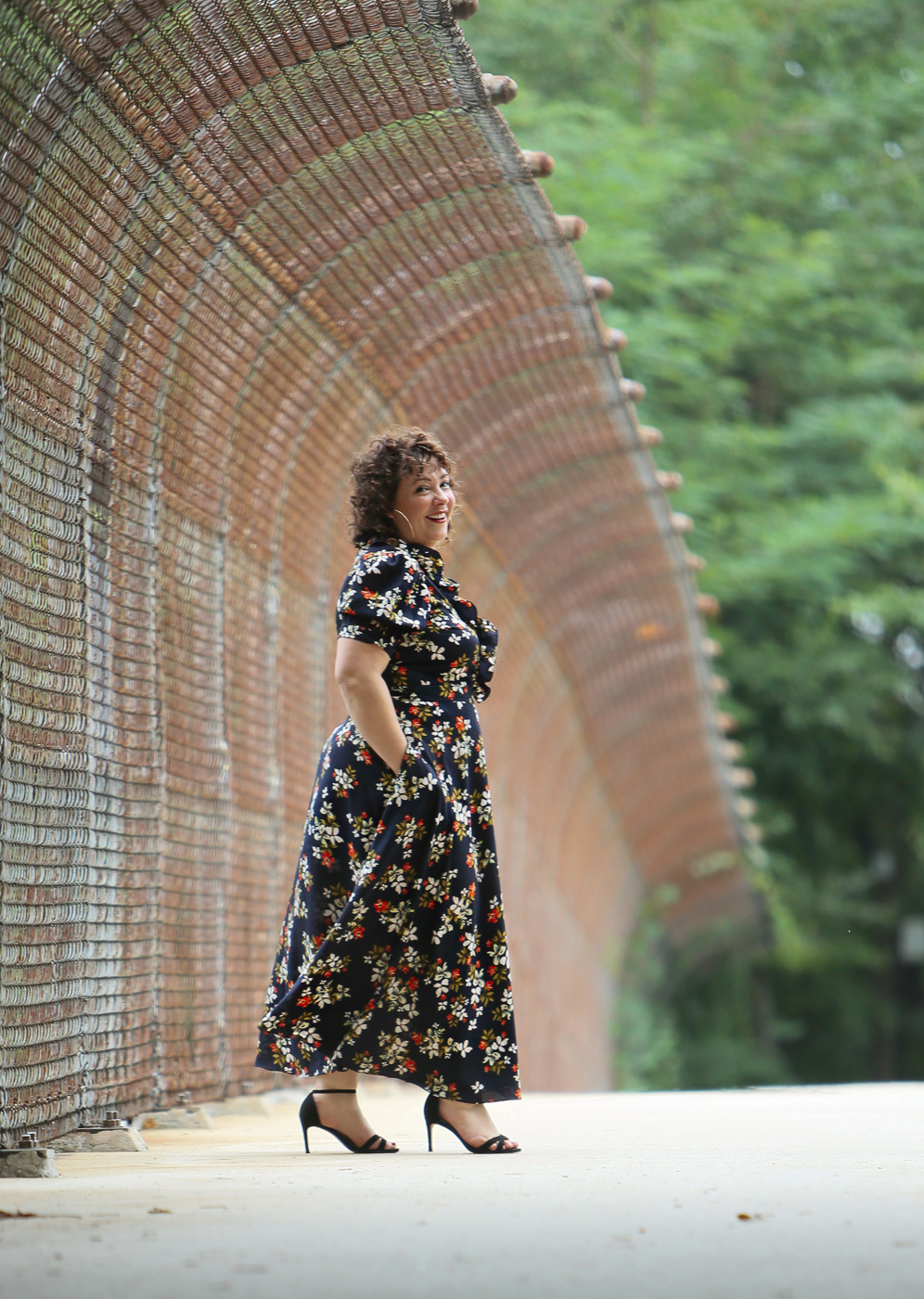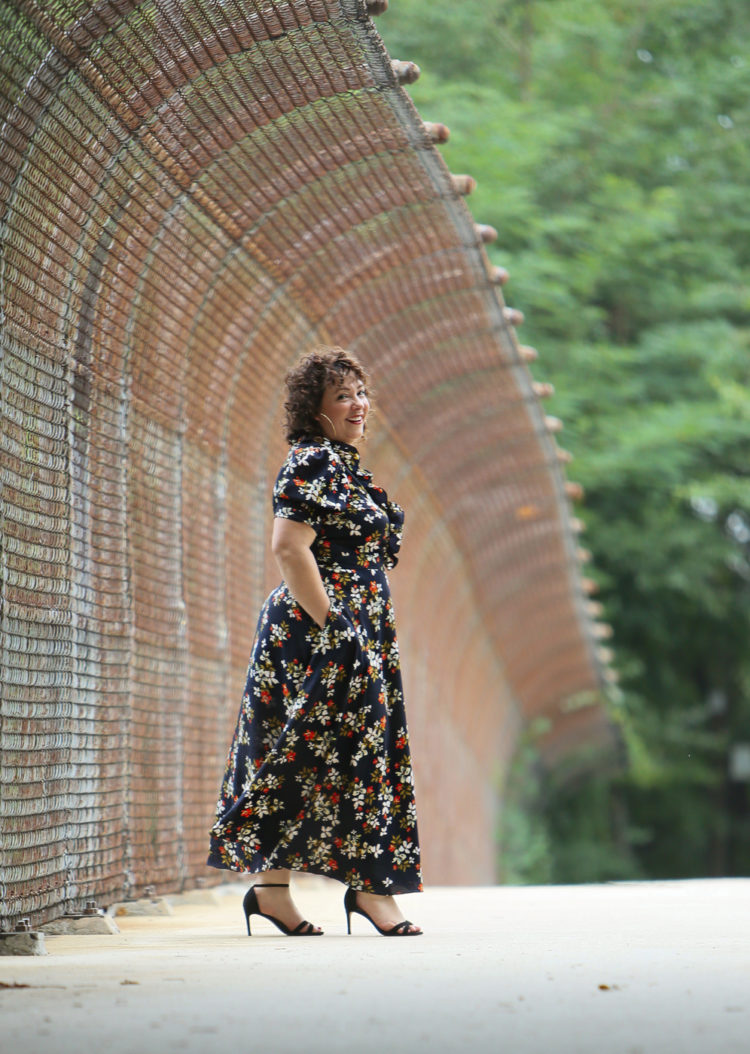 You can rent this dress from Rent the Runway, it's also for sale at Macy's and Dillard's (full price at Macy's on sale at Dillard's).  However, it's not a cheap dress and the sizing is limited.  So below I've made a carousel of other navy floral midi dresses that have features similar to this one that come in a variety of sizes and pricepoints: