This article may contain affiliate links; if you click on a shopping link and make a purchase I may receive a commission. As an Amazon Associate, I earn from qualifying purchases.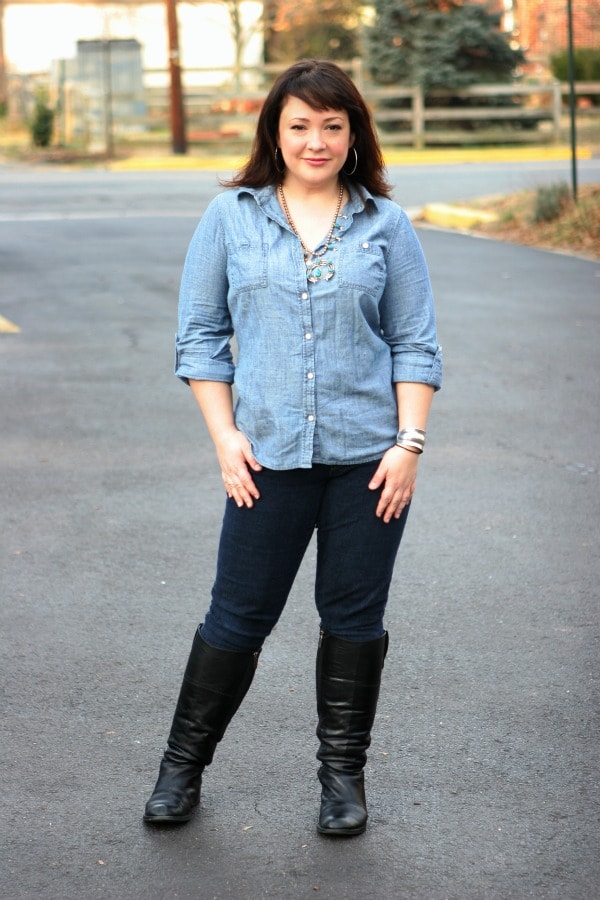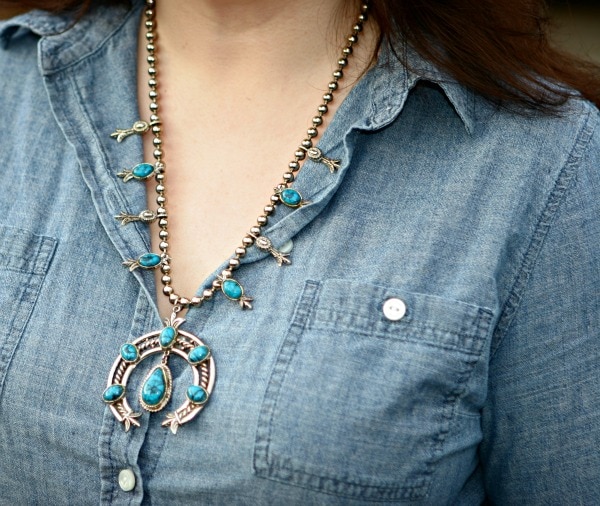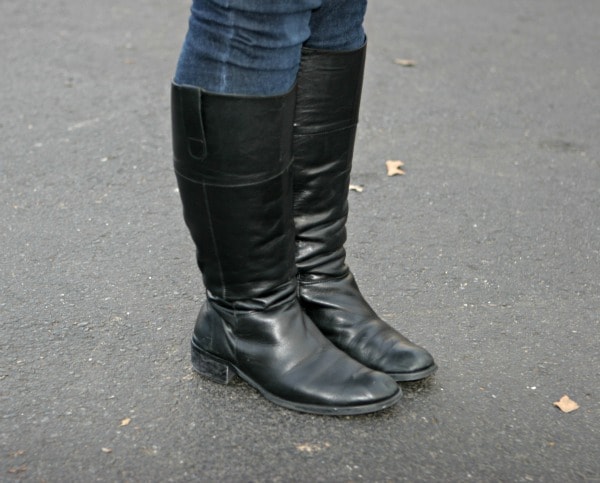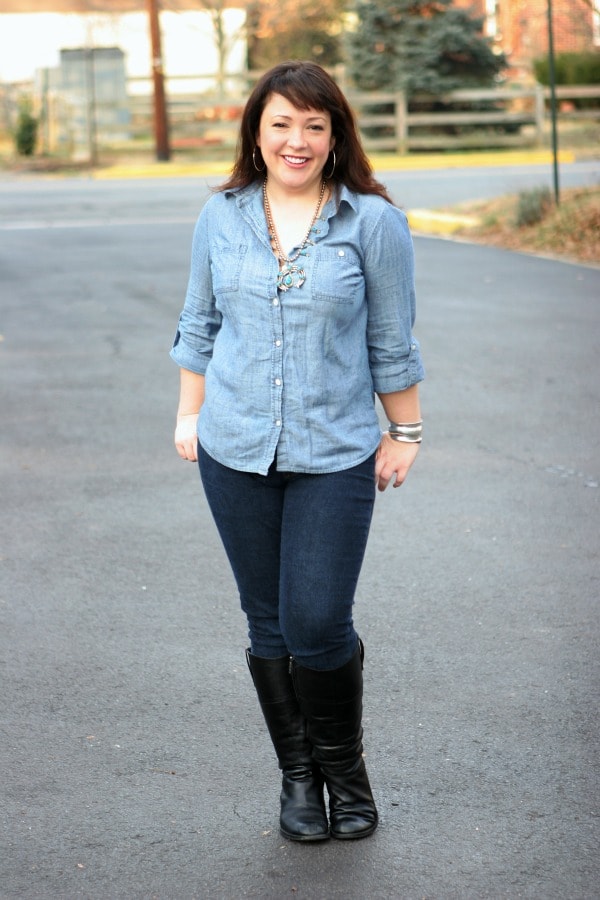 I feel ridiculous posting this outfit on a fashion blog. I mean REALLY, I even have a hair elastic on my wrist!  I was so lazy this morning, I tried to straighten the placket of this shirt with my flat iron, and it's pretty clear that it didn't do that stellar of a job. I was planning on getting to work by 7am to work on a project before the office got distracting, but Emerson woke hearing me in the shower, Cindy started barking at some animal in the woods behind the house, I couldn't find my iPhone, and well life happened so I ended up leaving over an hour later than expected and since Karl was driving me to the Metro… might as well take some pictures. So now you see what I wear when I wake up at 5:45 to leave the house at 6:20 and have no in-person meetings. Tres glamorous, no??
The one cool thing about this ensemble is the necklace. E from District of Chic recently wore a squash blossom necklace that is so amazingly gorgeous, but it reminded me that I too had a squash blossom necklace somewhere in the depths of my house. Over the holiday season, Karl and I did some serious cleaning and I found it in a rarely-used tote bag in the office closet.  I promise to wear it with a far better ensemble in the near future, it deserves it!
Follow Me | Twitter | Facebook