This article may contain affiliate links; if you click on a shopping link and make a purchase I may receive a commission. As an Amazon Associate, I earn from qualifying purchases.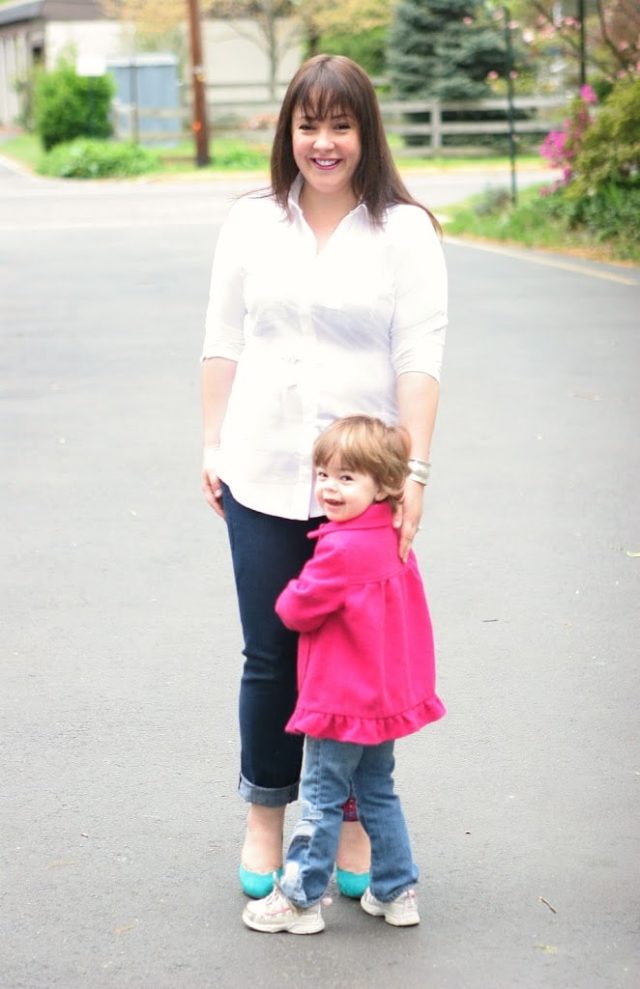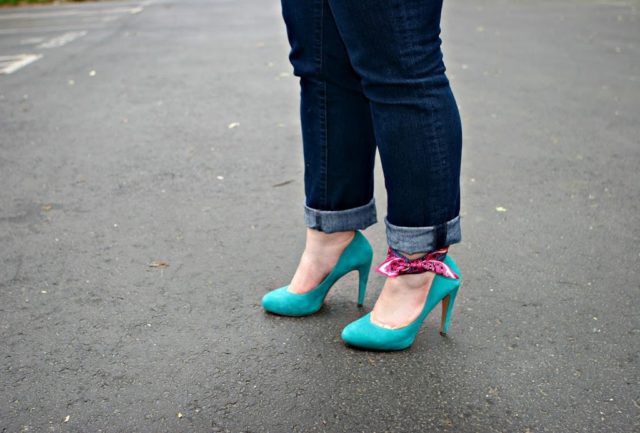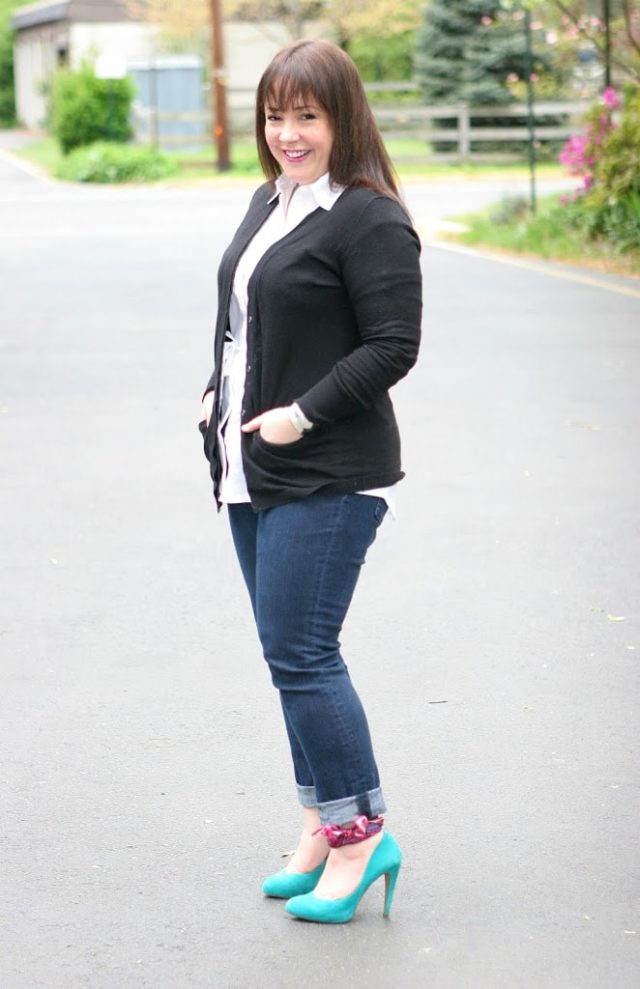 Shirt – c/o Foxcroft
Cardigan – LOFT (has a detachable fur collar – similar)
Jeans – JAG (similar)
Pumps – Jessica Simpson (similar)
Scarf – Vintage via eBay (similar)
Silver cuff (similar)
Lipstick – Revlon Lip Butter in Lollipop
I am so glad Wednesday is over, what a day! I had insomnia the night prior, which gave me time to finish the hat post I promised reader Stephanie, but left me feeling even more miserable than I already felt with this allergy/cold issue. So when it was time to get ready for work, I had enough energy and brain cells for a shower. The day at work didn't improve much, but I came home to an awesome family and a husband who made a healthy version of Chipotle for dinner!
Again, glad to have wardrobe staples which are easy to throw together without much thought. When I went to pull out these pumps (had to have some sort of color in the ensemble), this scarf fell out of the box (yeah, not super organized in my closet right now) and I thought… how could I incorporate it into my ensemble? I think I'll be doing ankle scarves pretty regularly come the warmer months!
And thank goodness for Foxcroft, who sent me this awesome shirt. While it looks like a crisp button-front, it actually has knit panels in the side and has knit arms which makes it as comfy and curve-friendly as a tee shirt. If you like this shirt stay tuned… I will be having a giveaway where you could win one of your very own!
Follow Me | Twitter | Facebook