This article may contain affiliate links; if you click on a shopping link and make a purchase I may receive a commission. As an Amazon Associate, I earn from qualifying purchases.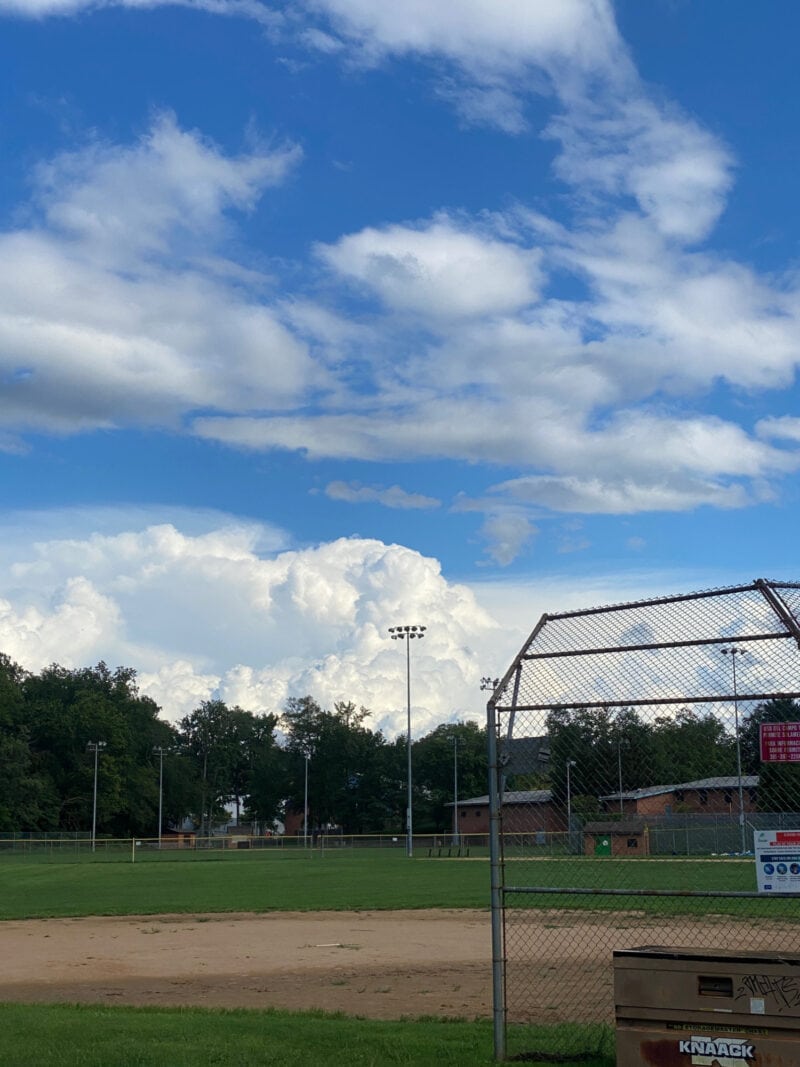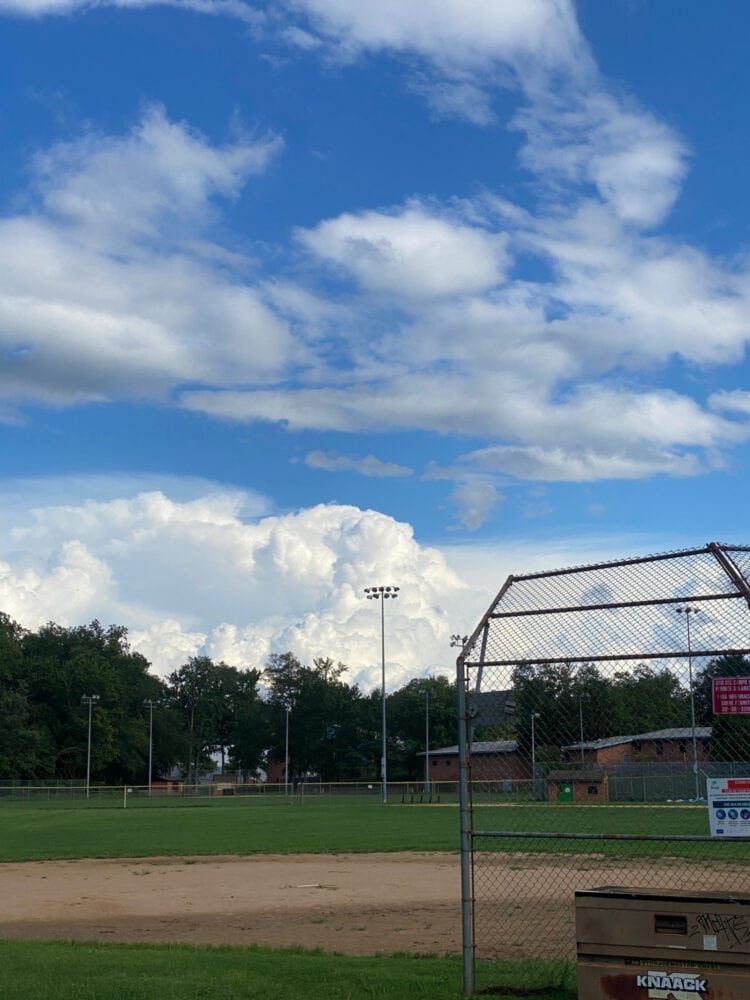 When you read this, I will be either en route or at the beach for a week. While my family and I usually head to the Delaware beaches in the summer, this time we're heading to Fire Island with some of my husband's family. Not the well-known party part of Fire Island, the no roads, no street lights, no cars, no shoes (and from what the rental house website said, possibly no WiFi).
I will not be posting any content this coming week, including Weekend Reads, because if there isn't reliable WiFi, I can't handle any issues that happen. And I want to be able to really disconnect.
So I will be back at the very end of the month/beginning of September ready to rock. Thank you all for your support, and I hope you too are finding ways to disconnect and decompress. This has been a very difficult time for all in so many ways and the best way for us to help those who need us is to have ourselves in the best condition.
How to Help
There is a lot of devastation right now in the world, and it can be a bit overwhelming. There hasn't been a break in all this tragedy in a long while and it's easy to go numb, or avoid it as a form of self-care.
I recommend instead focusing on a single issue or situation that stands out or calls to you. By focusing your attention and help on one issue, you can make a bigger impact and it also helps you see that you can make a difference. This issue does not need to be the one your best friend or your house of worship or your favorite public person is focusing on.
If there's one thing that's clear is that there are many issues that need our attention, many situations that need our help, and honestly, most are interconnected. For me, I chose to focus on what is happening in my neighborhood.
Operation Allies Refuge is an ongoing United States military operation to airlift selected at-risk Afghan civilians, particularly translators, U.S. embassy employees, and other prospective Special Immigrant Visa (SIV) applicants, from Afghanistan. Lutheran Social Services is working with Operation Allies Refuge has three resettlement centers, one being not far from where I live (the other two are in Dale City and Fairfax, Virginia).
They serve DC, Maryland, and Virginia (known as the DMV) through community services – including refugee and immigrant resettlement, workforce development, and interpretation; family and children services – including foster care for unaccompanied refugee minors and adoption services; and health and wellness services – including CARE for Newcomers, healthy relationships education and Youth Haven.
I am not a Lutheran, that aspect of this organization does not matter to me. What matters is caring for those who had to escape their homes and entire lives. However, if that aspects matters to you, the Ethiopian Community Development Council, the International Rescue Committee, and Catholic Charities are also helping resettle Afghan SIV holders in this area, and Homes Not Borders is working to provide household items, including necessities like sheets, cookware and furniture to ensure that refugee families can thrive here. And because periods don't stop for any tragedy, I Support the Girls is sending maxipads, liners, and underwear to Texas Refugee Services, the Adventist Community Services of Greater Washington, and Asylee Women Enterprise and can use your donations to send more.
Lutheran Social Services is suggesting these methods to help:
Wardrobe Oxygen made donations to Lutheran Social Services, ECDC, and the International Rescue Committee and my family has and will be performing other acts to help. I know many of you are more knowledgeable and connected to what is going on than I am; I do not condone comments regarding whether you find this situation right or wrong or what you think should have been done differently. But if you have suggestions on how we can help, I welcome them in the comments below.
Weekend Reads
My content may include affiliate links for products I love and recommend. If you click on a link and make a purchase, I may make a commission. For more information on this, read how blogs and influencers make money.
Your own Harriet: The tremendous power of life choice representation. (Culture Study)
The Black architects who built New Orleans. (Architectural Digest)
Accessibility is a right. This restaurant treats it that way. (New York Times)
I miss my face. (Not Dead Yet Style)
As a doctor in a COVID unit, I'm running out of compassion for the unvaccinated. Get the shot. (LA Times)
Elliot Page's shirtless selfies are more than just thirst traps. (Them)
A brief history of JNCO jeans. (Mental Floss)
The parameters of Peloton celebrity. (Culture Study)
Are natural deodorants really better for you? (New York Times)
Daryl Hall on the best and worst of Hall & Oates. (Vulture)
Surprised to see Thayer's Witch Hazel advertised on TV; it's because they've been acquired by L'Oreal. (Glossy)
During Jim Crow, Black vacationers found joy in Black-owned resorts throughout the United States. Morgan Jerkins chases the last glimmers of history in these vital spaces of rest and escape. (Harper's Bazaar)
Fatness and feminism. (Art in America)
How to say you're over 50 without saying you're over 50. (Slackjaw for Medium)
If you're looking for recommendations on music, you may wish to head to TikTok. (Mashable)
What hue looks best on you? Color analysis is back to help us obsess over our personal identities. (Washington Post)
The A.S.L. interpretation of 'WAP' was TikTok gold. It's also a problem. (New York Times)
Hear/See/Read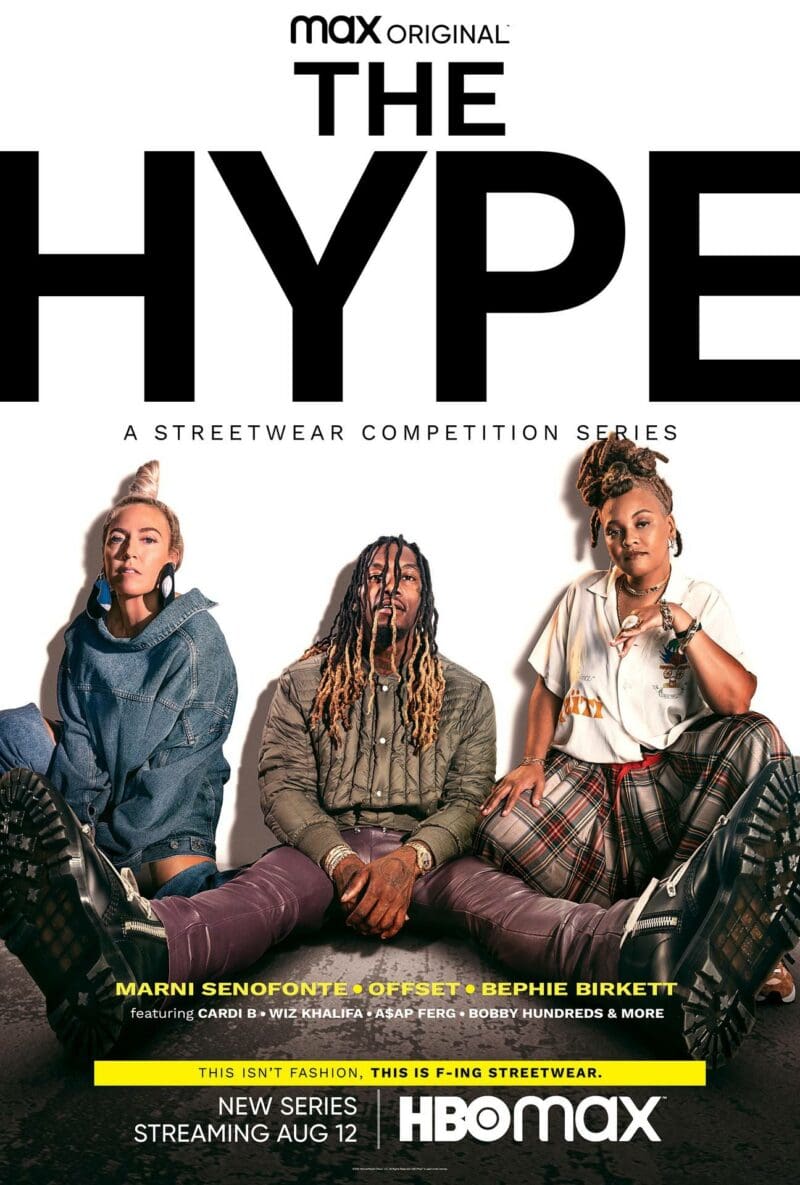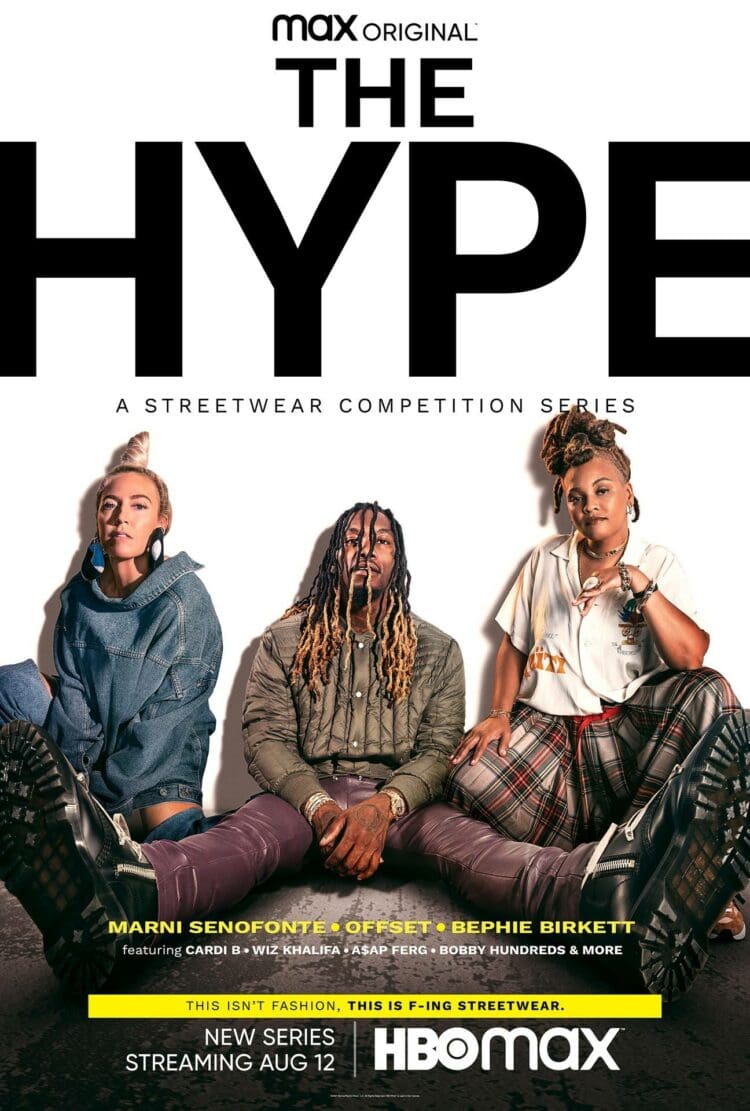 Loving fashion design competition shows, I was intrigued by The Hype, a streetwear competition show on HBO Max. And dude, it is really good. In general, the designers are supportive of one another, the judges give brutally honest but helpful feedback, and I like that it goes beyond design to sewing skills, art, marketing, and more. You do not need to be a streetwear aficionado to appreciate this show, and in fact, watching it may help you to understand and appreciate this niche in fashion.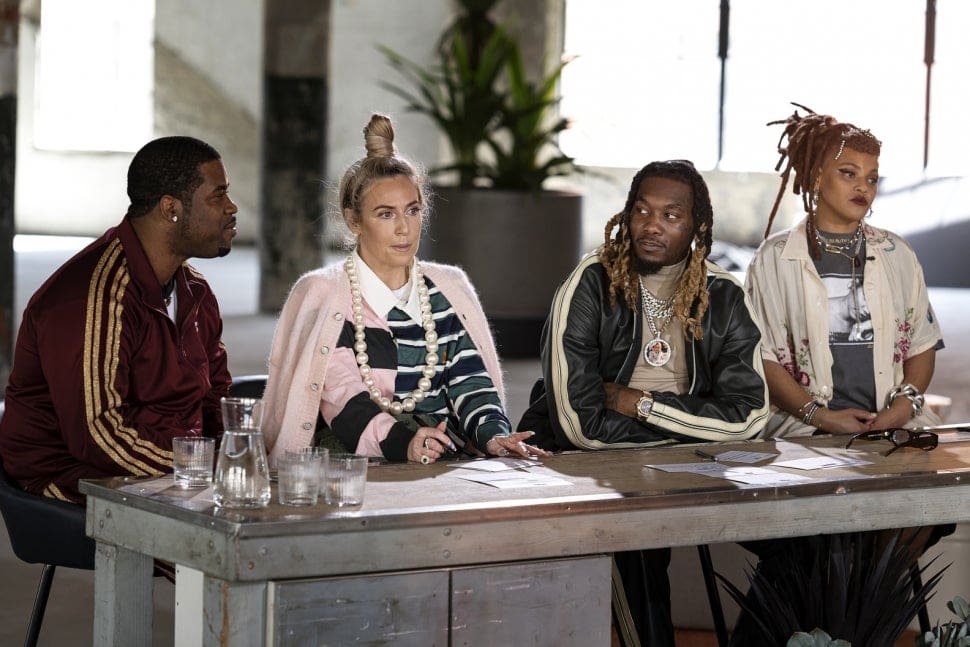 The host (AKA the Tim Gunn of the show) is Speedy Morman who is friendly and charming but doesn't offer a lot of guidance to the contestants. The judges are Bephie Birkett, Marni Senofonte, and Offset. Bephie Birkett is a creative director, costume designer, stylist, designer, and the woman behind Union Los Angeles, the place to buy hot streetwear. Marni Senofonte is a celebrity stylist and may be familiar to some who watch Project Runway as she was a mentor one season. Offset is a rapper (he is in Migos), mogul, fashion lover, and husband to Cardi B. In just three episodes I became a Bephie Birkett fan.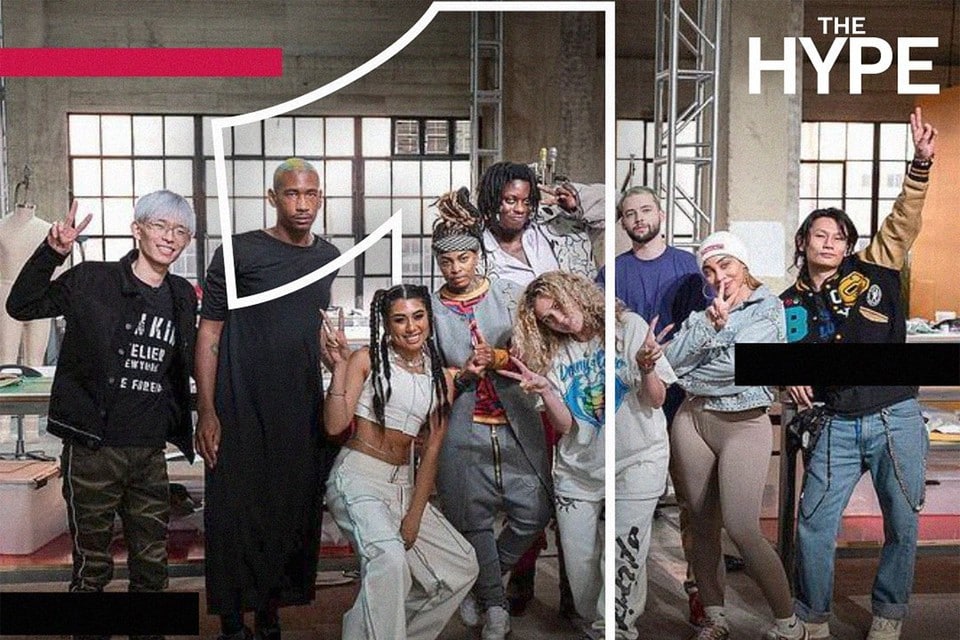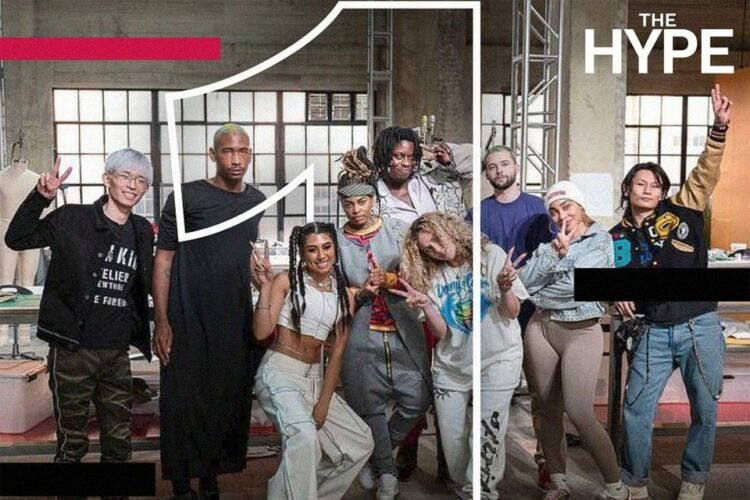 The prizes are cool; winning pieces are sold on StockX, one winner had their clothes modeled by A$AP Ferg on a billboard. Challenges are interesting as are the contestants. It's okay if you have no idea what folks are saying because you don't know the lingo; you'll get the idea and it will expose you to what the "kids" are saying these days. Some of the filming is obvious; you know the person that shares how they are so good will be kicked off, the person you hardly see will be safe. But that's okay because the creativity is top-notch and it's good summer TV.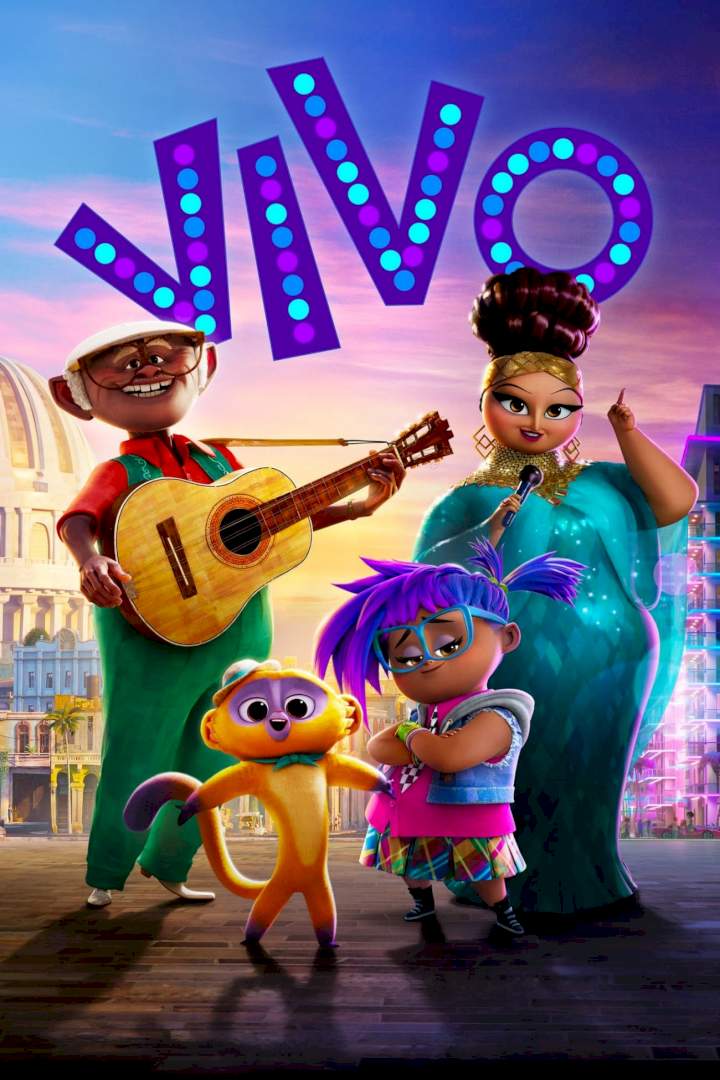 We watched Vivo, which is an animated musical on Netflix starring Lin-Manuel Miranda as a kinkajou. He lives with a man in Cuba and they are musical street performers. The man used to perform with a singer, but she moved to Miami to find fame and fortune (and she, performed by Gloria Estefan, does just that). The two never stopped loving each other, they have a chance to reunite and Vivo the kinkajou tries to help his owner have his final encore.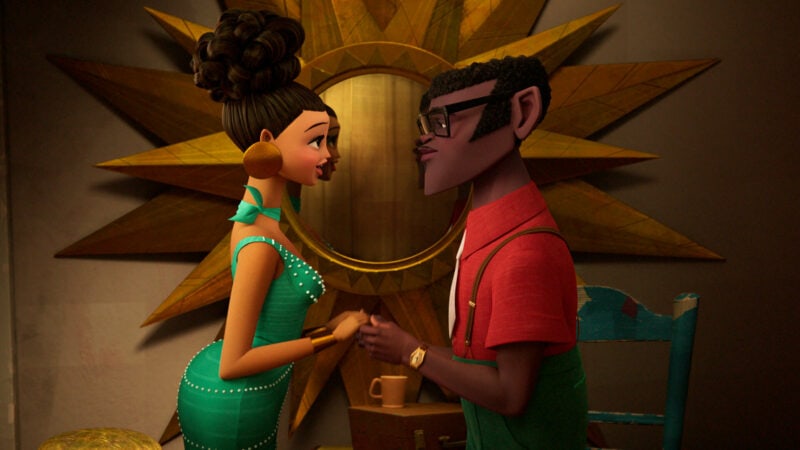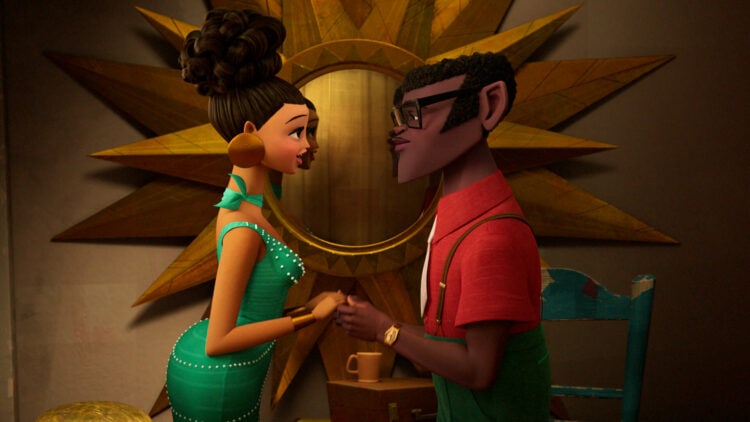 This movie is gorgeous, the music is very… Lin-Manuel Miranda. The story is weird AF (fake Girl Scouts going through the Everglades on their dad's boat to get to Miami is a start) but it doesn't matter because my daughter LOVED it and it was engaging enough that we weren't rolling our eyes (like we did with Space Jam). If you love Lin-Manuel Miranda you will likely also love this movie.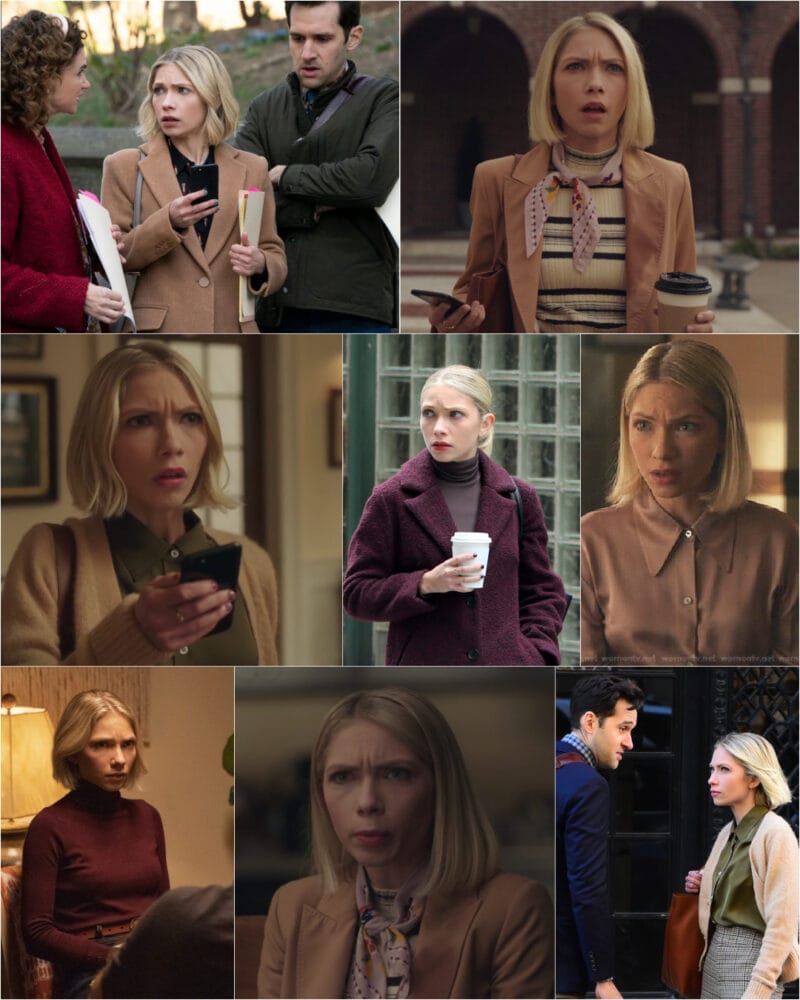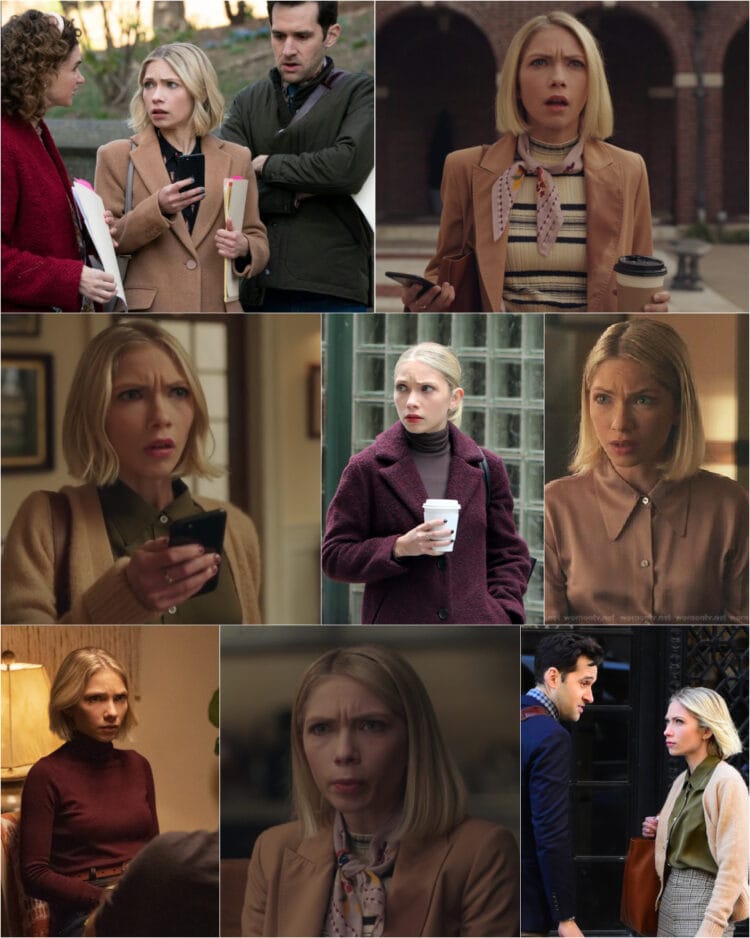 We're still watching Gossip Girl and it's… not good. I thought it was fun, but now I'm only watching to see where it goes with only a few of the characters. The storylines are 60% good with 40% stupidity, and anything with Tavi Gevinson just plain sucks. It's a mix of someone writing bad script and her bad acting (all she seems good at is furrowing her brow). But most of the students (Jordan Alexander as Julien Calloway, Emily Alyn Lind as Audrey Hope, and Thomas Doherty as Max Wolfe specifically) are intriguing.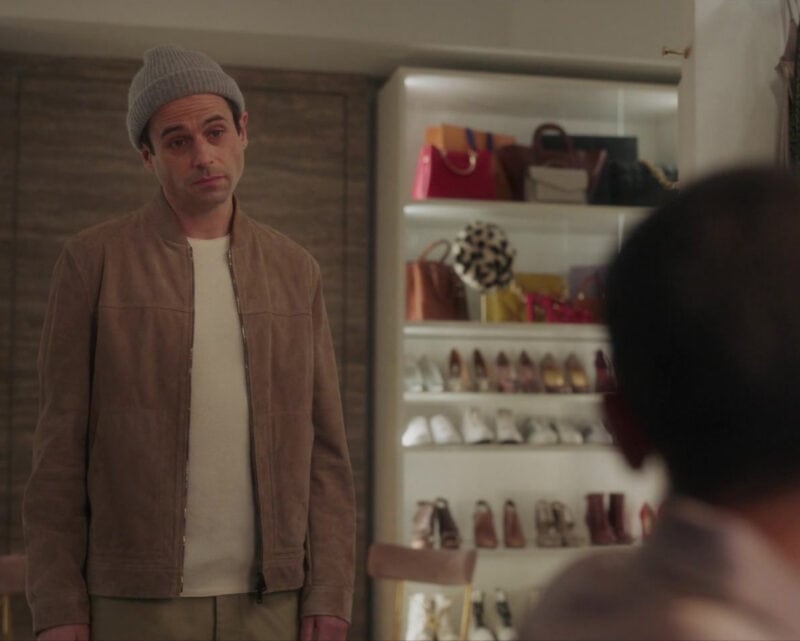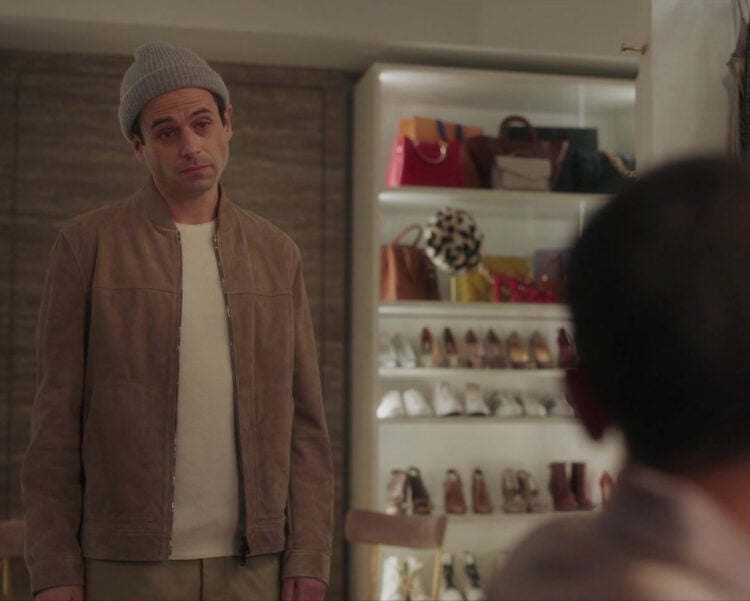 I do love seeing Luke Kirby (who will always be Lenny Bruce to me thanks to The Marvelous Mrs. Maisel) playing this stressed-out dad Mark Ronson character. But really he is the only adult that isn't a character of adults through the lens of some… well some kid who would go to Constance Billard. If you're not watching, I don't think you're missing much.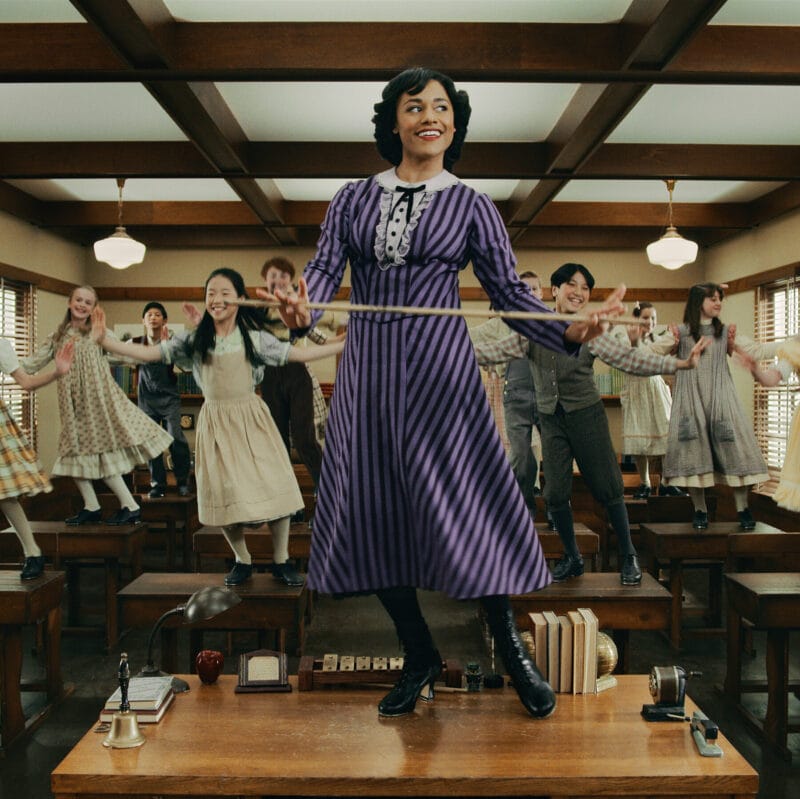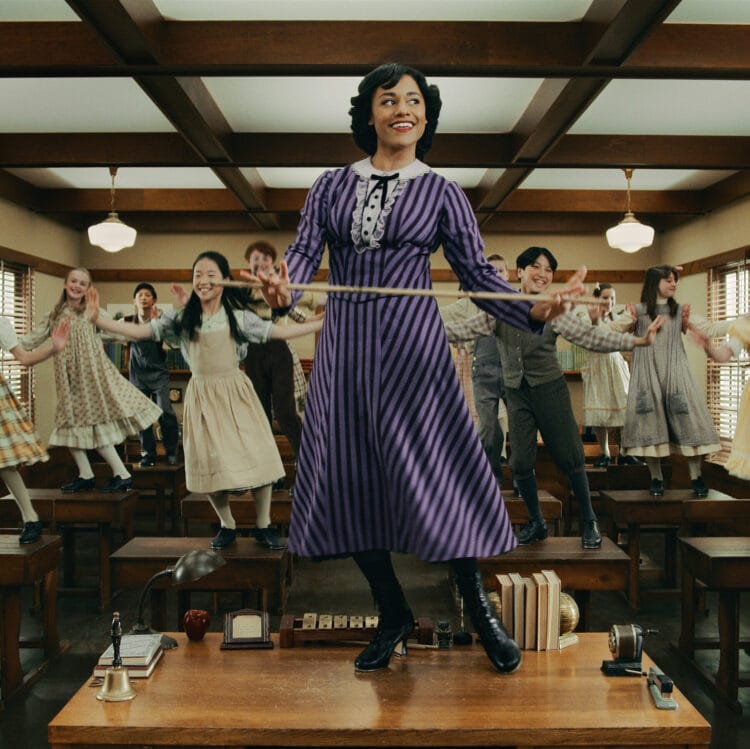 And another show that has changed for me is Schmigadoon!. At first, I found it cute and campy fun, but now… now I find this show incredibly genius. After watching Vivo with the kind of tired, sounds like something I already heard, lyrics a bit weird songs Schmigadoon! blows me away with the creativity and talent. If you loved Glee but cringe at the idea of that show in 2021, watch Schmigadoon!. If you love musicals and miss live theater, watch Schmigadoon!. If you find the idea of taking "Do-Re-Mi" from the sound of music and using it to teach people the medical terms for the reproductive system and how they work, watch Schmigadoon!
There is fierce talent and smart jokes; Kristen Chenoweth is brilliant, as is Ariana DeBose. Though honestly, everyone is outstanding. My husband, who has never really gotten Jane Krakowski, now is a fan thanks to her role in this show.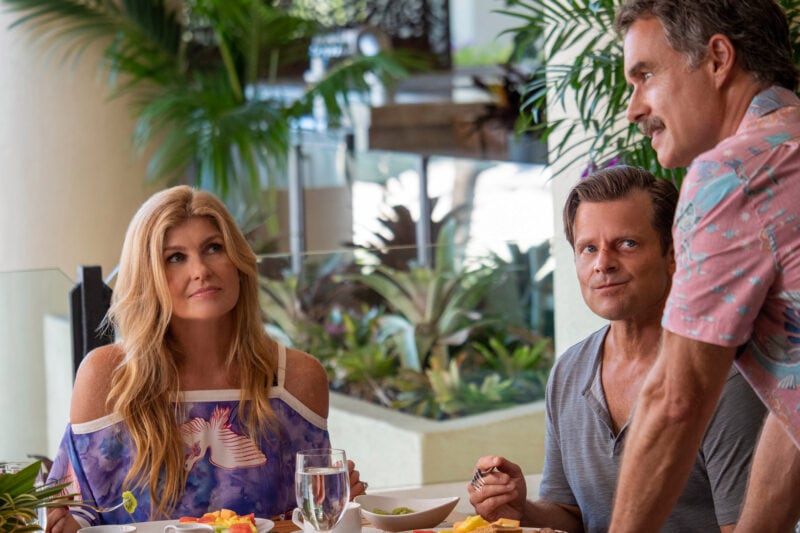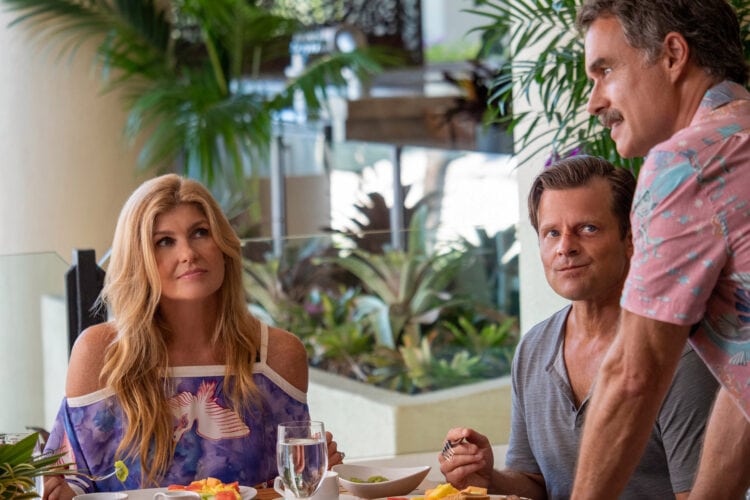 We finished The White Lotus on HBO Max and it's so freaking good. It's one of those shows you will be thinking about and referencing for years to come. Natasha Rothwell, Murray Bartlett, Jennifer Coolidge, and Fred Hechinger were stand-out stars, but honestly, the casting was so well done, all the characters and actors playing them blew me away. If you haven't watched it, the final episode came out last weekend so you can watch all six episodes at your leisure.
For Your Entertainment
Lorde is back y'all and if her second video single, "Mood Ring" feels like she's cosplaying Gwyneth Paltrow and the GOOP-iverse, that's on purpose. "Mood Ring" is a satirical, "song about trying to feel spiritually connected in the modern world" and all the things we buy to facilitate that. (via this article in Vulture) Lorde is blonde on purpose so you know she's playing a role. The lyrics are also worth checking out:
Lorde – Mood Ring (Lyrics)
I'm tryna blow bubbles but inside can't seem to fix my mood
Today it's as dark as my roots, if I ever let them grow out
Now all of my oceans have riptides; can't seem to find what's wrong
The whole world is letting me down. Don't you think the early 2000s seem so far away?
Ladies, begin your sun salutations, transcendental in your meditations
Love and light
You can burn sage, and I'll cleanse the crystals
We can get high, but only if the wind blows just right
I can't feel a thing, I keep looking at my mood ring
Tell me how I'm feeling
Floating away, floating away, I'm tryna get well from the inside
Plants and celebrity news, all the vitamins I consume
Let's fly somewhere eastern, they'll have what I need
Ladies, begin your sun salutations, Pluto in Scorpio generation
Love and light
You can burn sage, and I'll cleanse the crystals
We can get high, but only if the wind blows just right
I can't feel a thing, I keep looking at my mood ring
Tell me how I'm feeling
Floating away, floating away, all the sad girls sing
We'll keep dancing til the mood rings