This article may contain affiliate links; if you click on a shopping link and make a purchase I may receive a commission. As an Amazon Associate, I earn from qualifying purchases.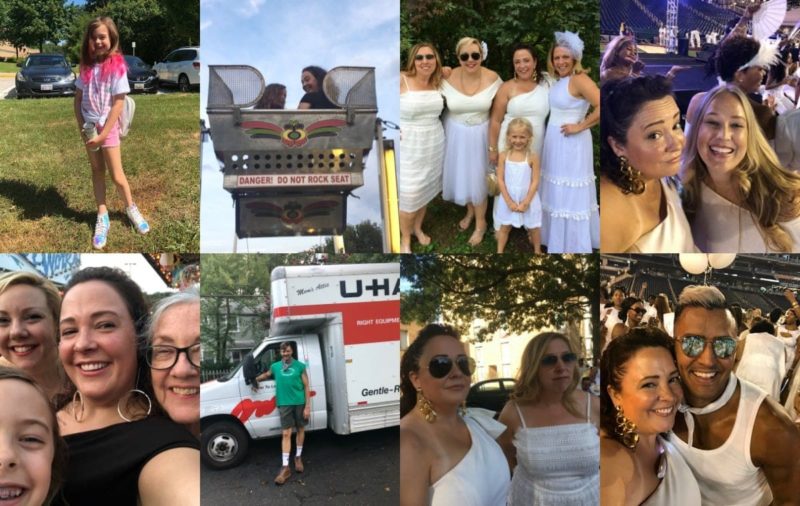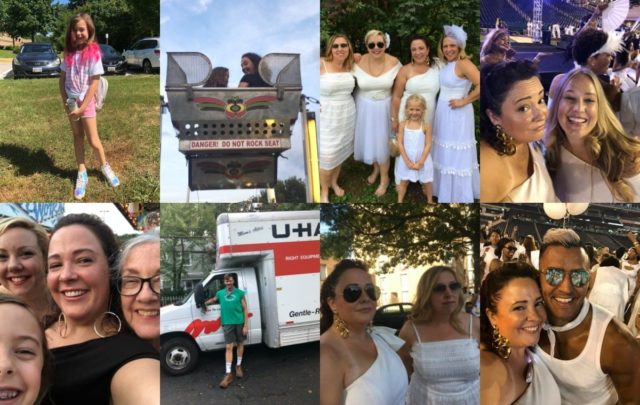 When you read this I will be at my town's Labor Day festival, working the book sale. If you follow my Instagram Stories you know about this event – my daughter's school collects book donations from neighbors, sorts them into categories, sells them at the festival and all the money goes to the PTA. The whole thing is volunteer-run, and it's a tradition that has taken place for 50 years. Last year the sale brought the school over $10,000. Yesterday we moved three U-Haul trucks of donated books from the school to the festival grounds and it made me so grateful for my fitness routine. At the end of the day I was so sweaty and so tired… but I didn't hurt. I was keeping up with the big guys picking up and moving wine boxes full of hardbacks and it was pretty exhilarating!
Labor Day Weekend Sales
A quick PSA of some of the best sales going on this weekend before we get into the random things that piqued my interest on the internet this week:
Weekend Reads
So this article is essentially saying I am having a very trendy form of midlife crisis. Way better than a Porsche and a 25-year-old!
Canadian readers rejoice, Nordstrom is looking to woo you! With their new campaign True Nord (which features badass babe Mel from Bag & a Beret) they will be saturating your computer, TV, and nearby transit shelter. Click to learn more and see a video featuring the 13 Canadian "real people" featured in this campaign.
For all of those who have emailed me annoyed that my Clare V green croco-embossed clutch (see my archives using this bag) is no longer available and my "similar" options aren't similar enough… Clare V brought it back! This was a random splurge purchase for me but it is by far the hardest working clutch in my wardrobe. How does a dark green go with everything? No idea, but it does!
My friend Kaarin Vembar (she shared her beauty routine here on Wardrobe Oxygen) along with Kayla Randall wrote this amazing piece of investigative journalism about pregnancy and childbirth here in DC. The piece mentions my friend Lexa, who also shared her beauty routine for my skincare series. The US already has a screwed-up culture for childbirth, and DC is an example of how incredibly awful it is. It's a tired phrase, but so true. Do you think it would be like this if men were the ones to get pregnant?
If you're a member of the Wardrobe Oxygen community on Facebook, you already know my thoughts on fast fashion sites (if it seems too good to be true in that Instagram/Facebook/Pinterest ad it probably is and likely made in an incredibly unethical sweatshop). I see so many people raving about Fashion Nova but the brand has always left me feeling icky. My icky feelings are now even more justified.
For every person who dies by suicide each year, another 280 people think seriously about suicide but do not kill themselves. "Our best answers as to why suicides happen and what we can do to prevent them are not found by focusing on the one person who died by suicide, but by focusing on the living—the other 280 who survived." A powerful piece on why we should focus more on the stories of suicide survivors.
What's cuter than cute? How about Marcia Gay Harden's teenage son using her as a model for his YouTube makeup turtorial?
"The latest iteration of the American dream might not be about owning a house at all. It might just be about financial stability." This is a long read, but an important one. My friend Lisa Rowan (who also shared her beauty routine) and Desiree Stennett wrote this powerful piece about foreclosures and the US mortgage crisis. Open it up in a tab, read a bit at a time, but it's worth finishing it. This is an issue that isn't over and in the long run affects all of us.
"People tell me I'm not relevant anymore, blah, blah," she said. "But who wants to be relevant? It's a lot of work, to stay in that place forever. I've never wanted to sell myself. All I ever wanted was for someone to take me seriously." A really great piece on Anie MacDowell (FYI she has a movie coming out on Hulu next month that sounds pretty fab).
This Week's Reader Question
"I'm searching for the perfect black pant for work. I'm a size 18, 5'7". Classic and long enough. Suggestions?"
One of my favorite places for pants is Banana Republic. They have lengths and go up to a size 20. Here's a link to all their pants in a size 18, color black, long length. I've owned several pairs of Banana Republic pants and my two favorite styles for work are the Ryan (machine washable FTW!) and the Logan (also machine washable).
J. Crew also carries wonderful work trousers; they too go up to a size 20 and have tall lengths. Here's a link to the options in black, tall, size 18 that are work appropriate.
NY&Company makes great pants, also with a ton of lengths to choose from. Here is a link to all of the pants they carry in a size 18 in black. I am partial to their 7th Avenue Pant which is a straight leg, classic style, and comes in a few different cuts and fabrics.
Finally, ELOQUII is far more than just colorful and fun dresses. They now have workwear and it gets rave reviews. Their 9-to-5 Stretch Work Pant comes in long lengths, and their Kady Pant is a cult classic because of the amazing fabric and great fit and also comes in long lengths.
Do you have a question you'd like answered on Wardrobe Oxygen? Send me an email and you may be featured in next weekend's Weekend Reads!
It's Labor Day weekend, the last hurrah for summer. How about a poppy tune and a colorful happy video to dance you into the weekend? TOOTIMETOOTIMETOOTIME, the latest from The 1975, a band I have enjoyed for a couple years now: