This article may contain affiliate links; if you click on a shopping link and make a purchase I may receive a commission. As an Amazon Associate, I earn from qualifying purchases.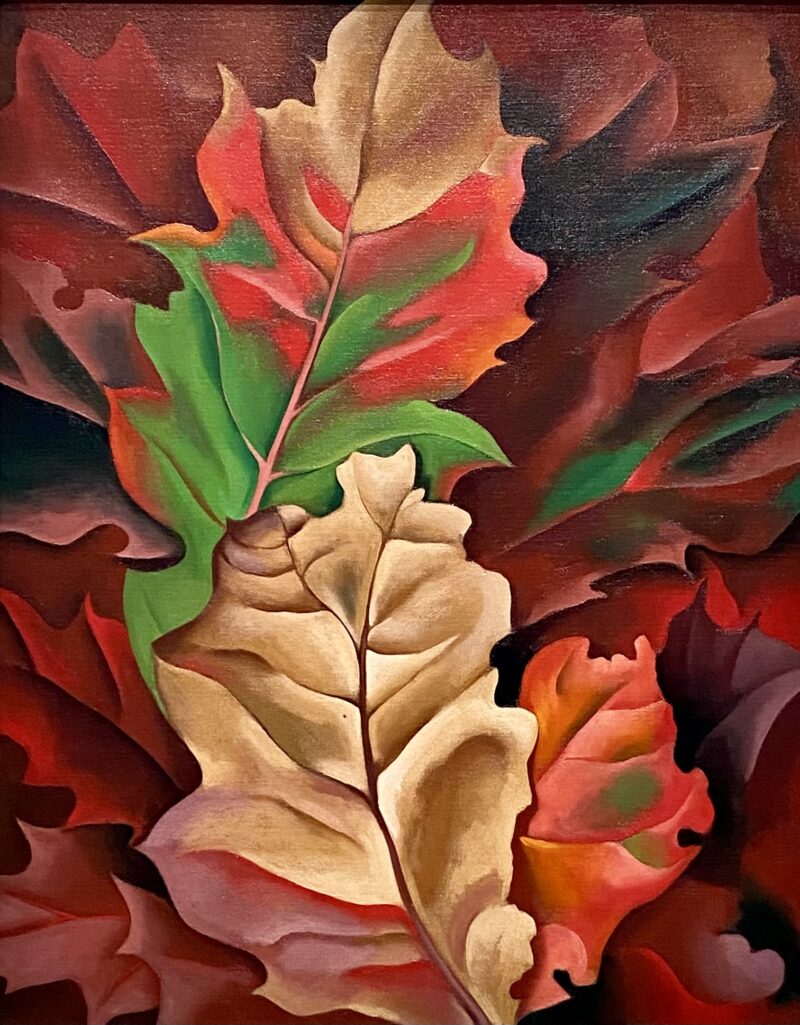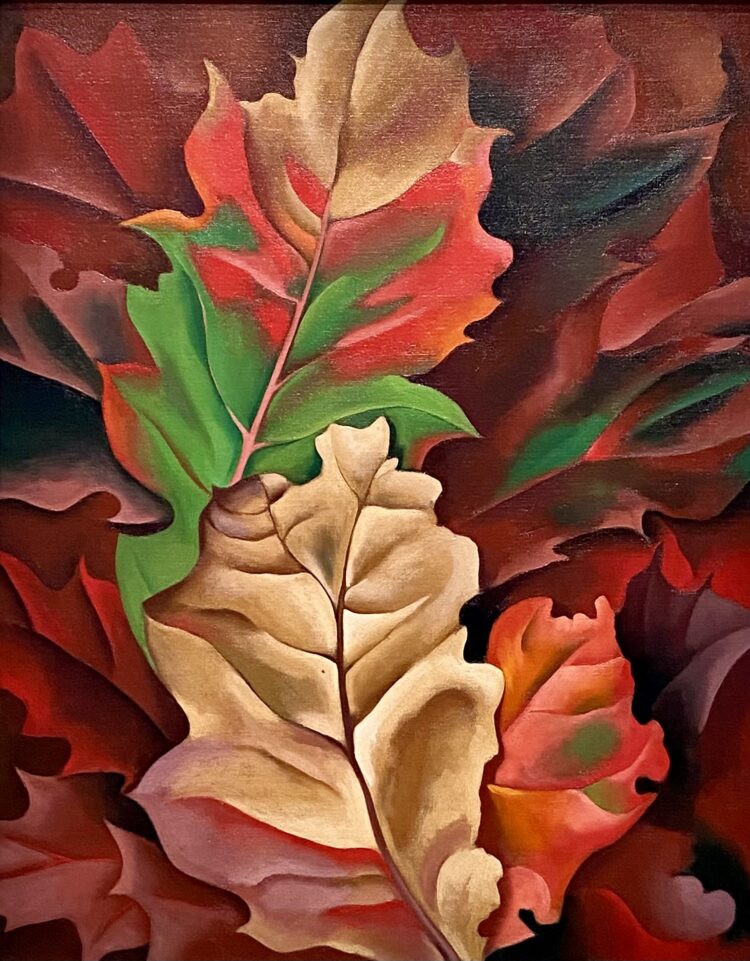 Weekend Reads
The Allure Magazine Best of Beauty awards are out, you can access them all here. (Allure)
For Gucci Westman, beauty is a lifestyle. (W)
'Feminist approach' to cancer could save lives of 800,000 women a year. (The Guardian)
Don't Ask Maggie Gyllenhaal to Buy a Gift Off the Registry. (The Cut)
Kohl's, Nine West debut adaptive clothing line. (Retail Dive)
U.S. history classes are mostly about men. Two teachers are looking to change that. (19th News)
What it's like to be 13 years old today. (New York Times – gift article)
Why this Vermont town is banning influencers and tourists from visiting its fall foliage. (NBC News)
What happened to the Menopause Research Act? (SheKnows)
A doctor explains what you should know about dense breast screening. (Katie Couric Media(
Lies, Damned Lies, and Social-Media Metrics: Those view counts on Twitter, TikTok, and Netflix? Be skeptical. (Intelligencer)
Someone found a $6k Galia Lahav wedding dress at Goodwill for $25. Galia Lahav got wind of this and is now donating gowns to Goodwill so more women can have a Cinderella moment. (Insider)
Stacy London: The Maven of Midlife is revolutionizing menopause with style. (The Midst)
How to change your mindset about aging. (New York Times – gift article)
These 183,000 books are fueling the biggest fight in publishing and tech. (The Atlantic)
Do authors actually like the books they endorse—or even read them? Writers, literary agents, and publishing workers take Esquire inside the story of a problematic "favor economy." (Esquire)
See/Hear/Read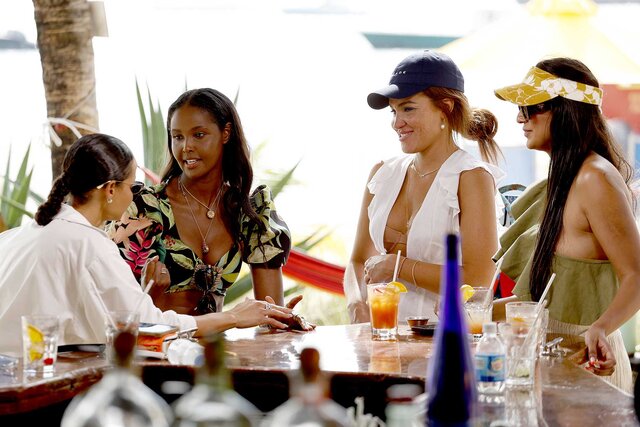 Honestly, I haven't watched a lot of TV because my eye gets really tired very quickly. I caught up on the latest from Real Housewives of New York City (love the low-level drama and how the cast actually seems to like one another). Pretty locations, pretty people, pretty clothes, and while they're trying to make a lot out of nothing (ooooh burn she said her glasses are from Canal Street), it's still a nice escape show.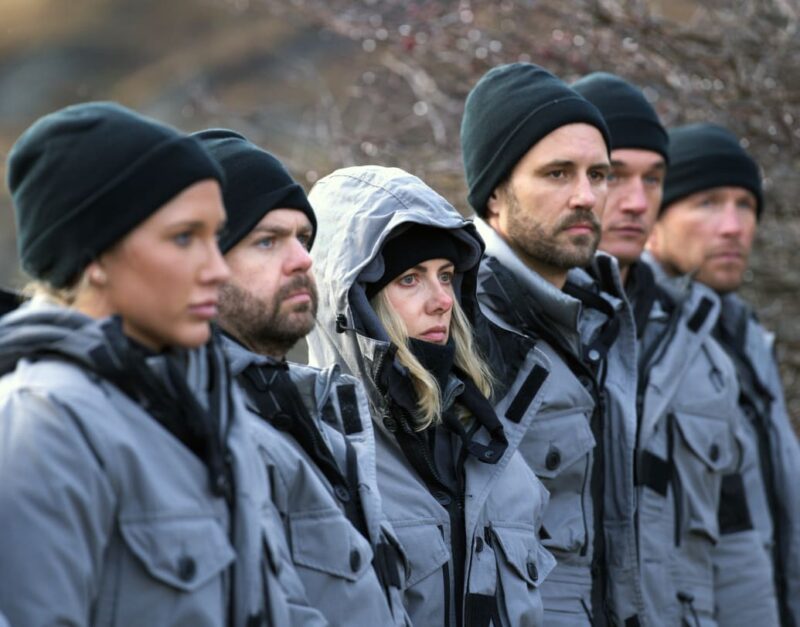 While I was doing some social media content, my family watched the first episode of Season 2 of Special Forces: World's Toughest Test (FOX). We watched last season and enjoyed it; this season has JoJo Siwa and Tara Reid as well as Jack Osbourne and David Silver… I mean Brian Austin Green. So yeah, it will be interesting to see them step up and deal with pain, stress, exhaustion, and this season, the bitter cold.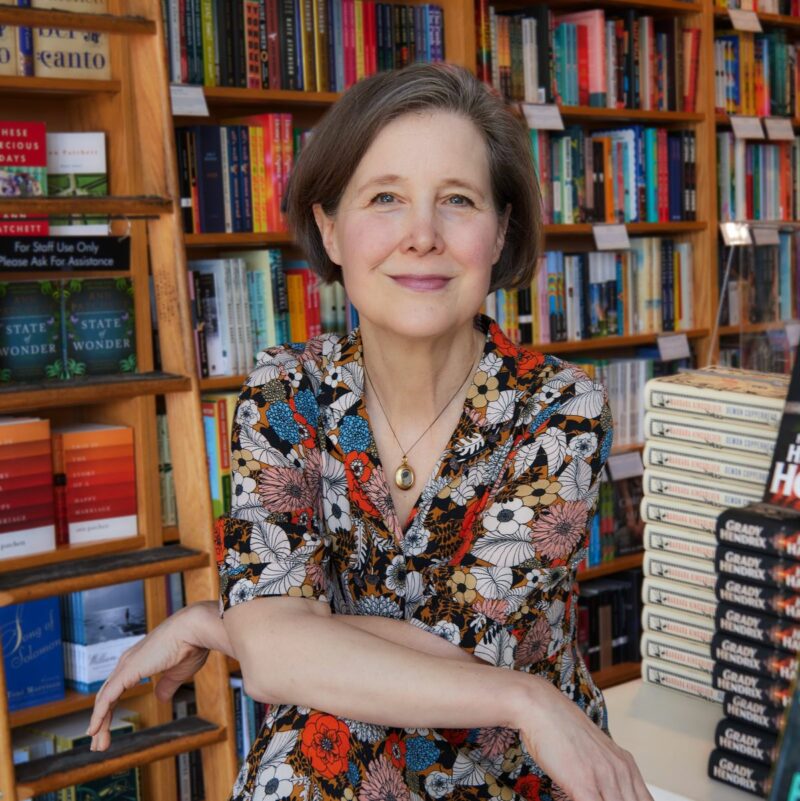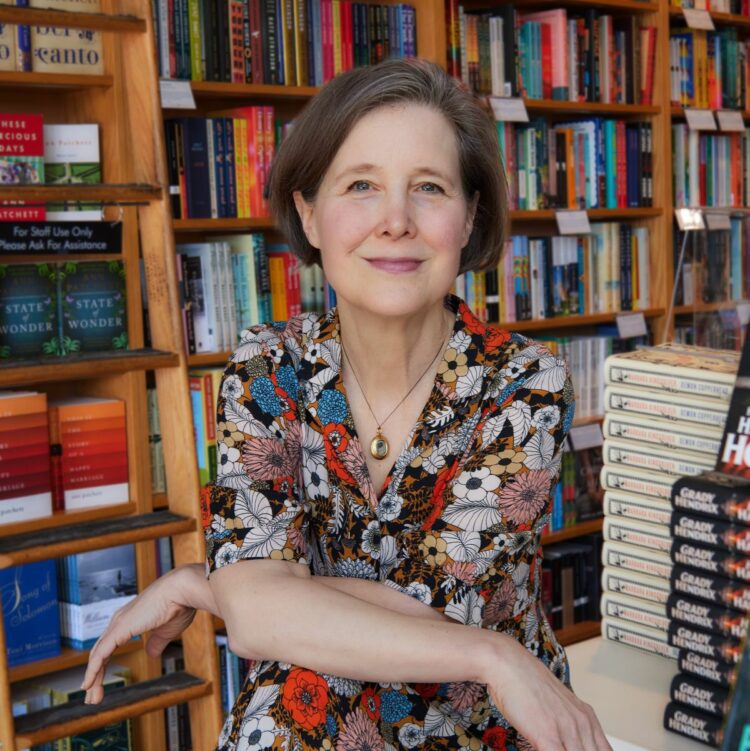 I finished the audiobook for Tom Lake by Ann Patchett and it was lovely. I recapped it last week, and still highly recommend it. I wonder how Meryl Streep's narration has affected the images in my head. No matter what, I still see Duke as young and older versions of Mikael Persbrandt.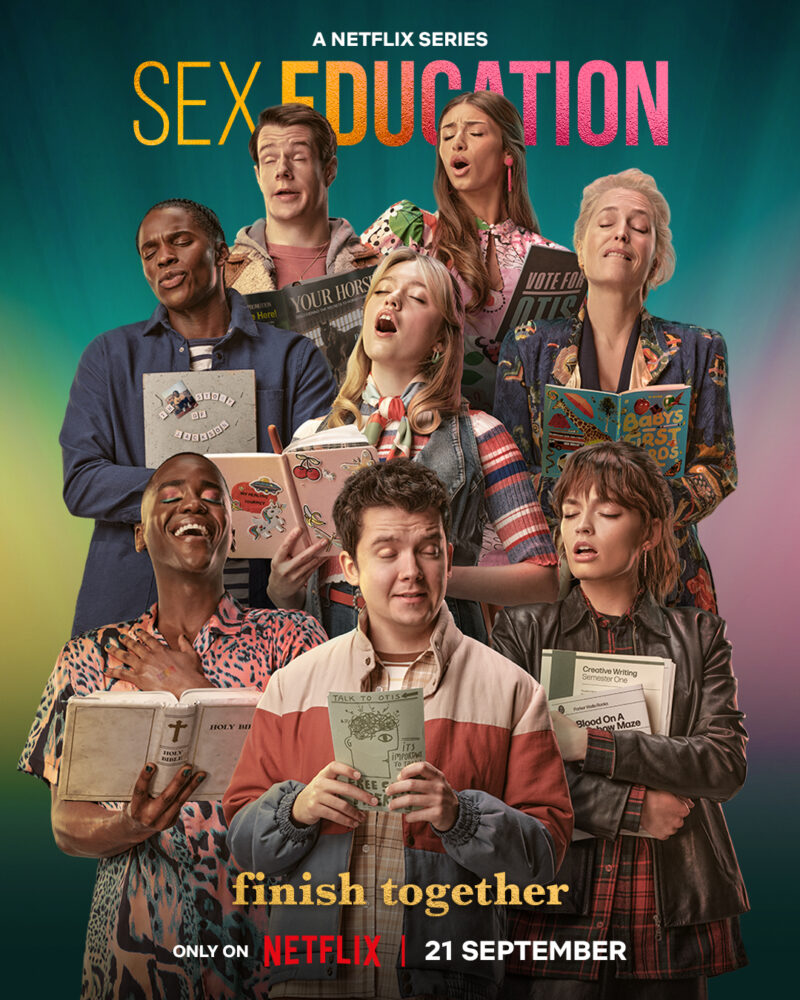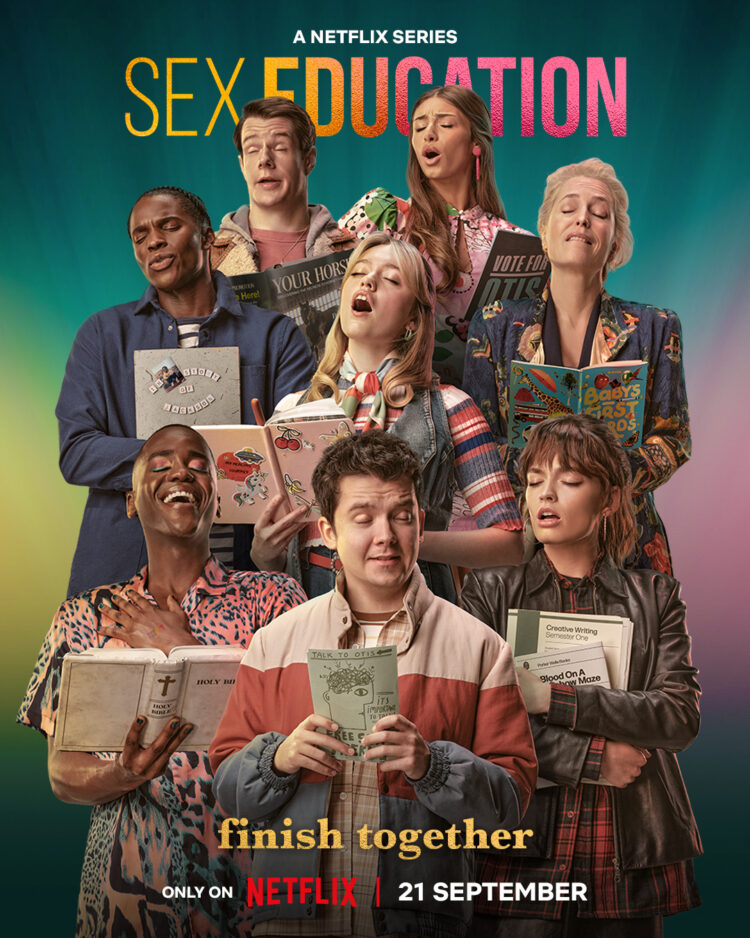 Speaking of which, I can't wait for my eye to get better to watch the final season of Sex Education on Netflix. What a delightful show with so many talented actors playing such awesome characters. I loved seeing so many of these actors in the Barbie movie and can't wait to see what they do next as this is the last season.
For Your Entertainment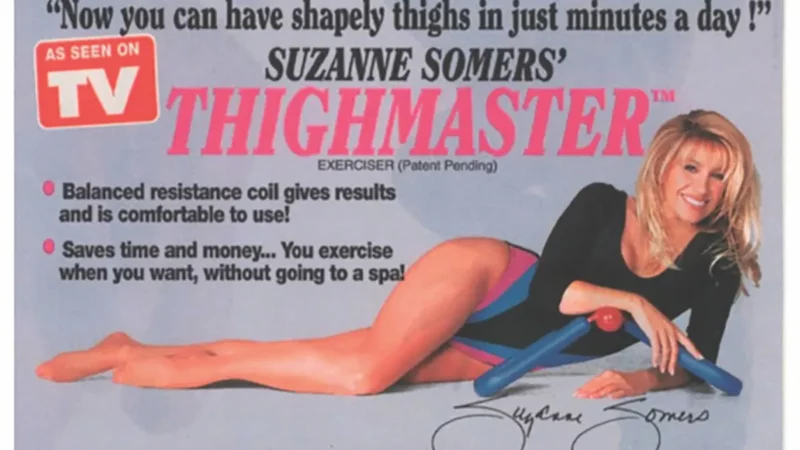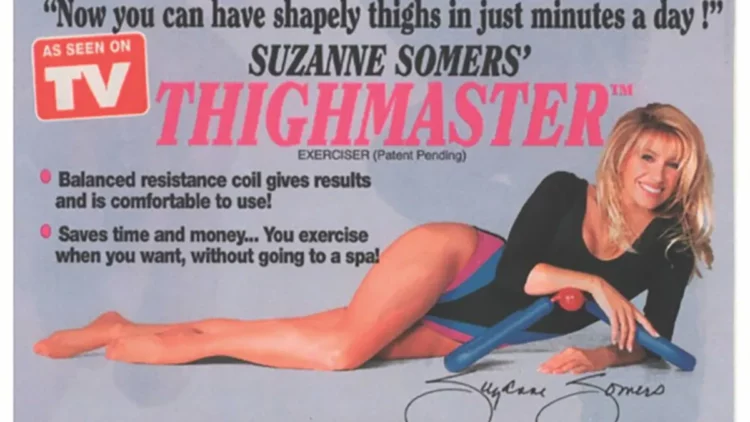 My husband's birthday is today. He's been joking that he needs a Thighmaster to strengthen his inner thighs for Brazillian Jiu-Jitsu. I found one in the original box on eBay and had it shipped to my office so he wouldn't see it before today. Monday, there was no school so my daughter and I went to my office together so she could do homework and I blog work. And the Thighmaster was there.
"Why is she trying to be all sexy?" my daughter asked, looking at Suzanne Somers lying down caressing the blue and red device. I explained that Suzanne Somers was seen as a sex symbol in the late '70s and '80s, and reached fame for her role as a ditzy blonde on the TV show, "Three's Company."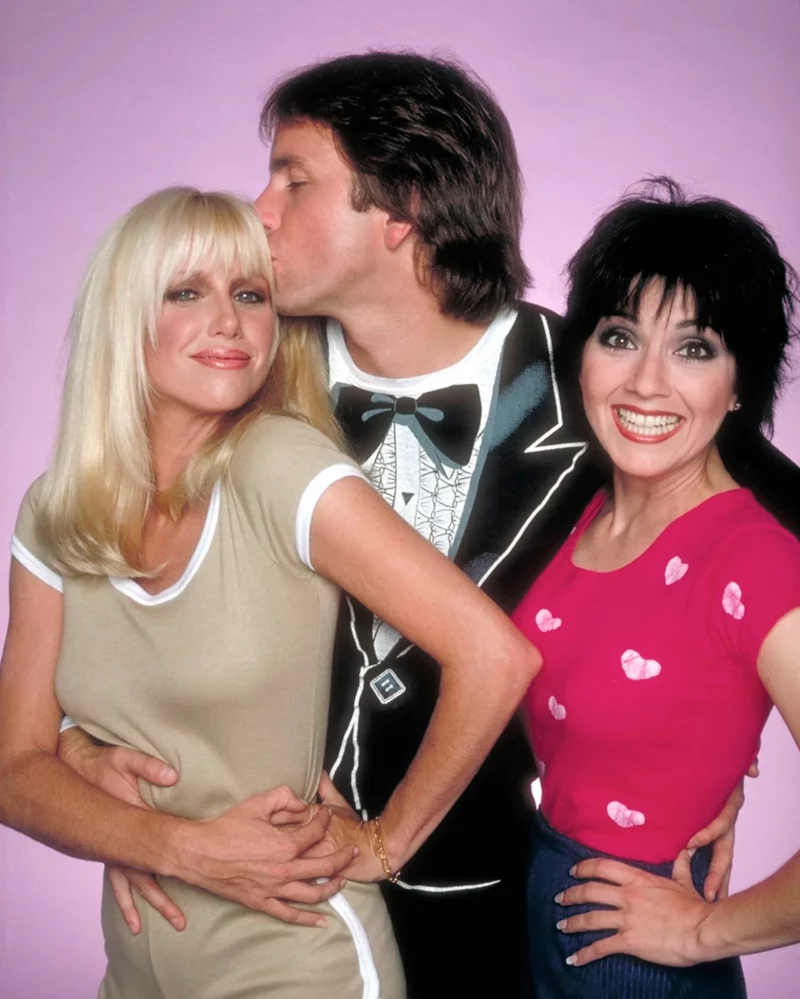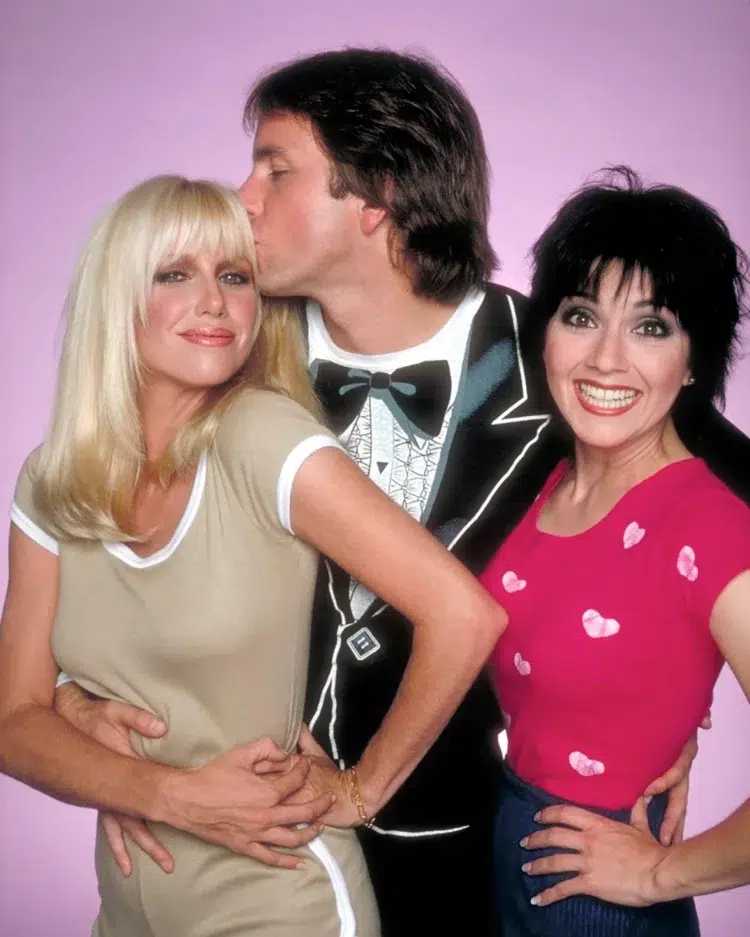 Explaining that TV show to a Gen Z teenager makes you realize that we've come a long way, baby. The ditzy blonde, the practical brunette, the overly flirtatious and touchy-feely man pretending to be gay to rent a room with these two women. The "old" couple who were landlords, the homophobic husband and his savvy wife who constantly boosted his ego while keeping secrets who HAD to be seen as wacky/eclectic/eccentric because it was the '80s and everyone had to fit into some stereotype.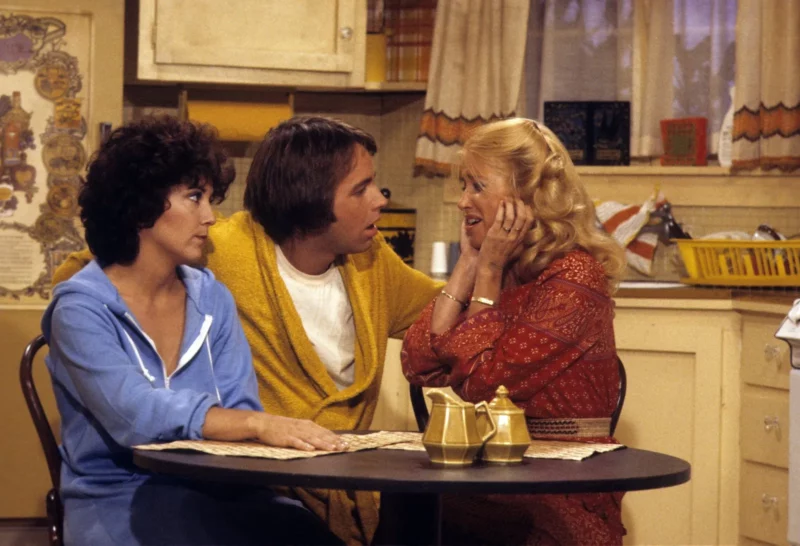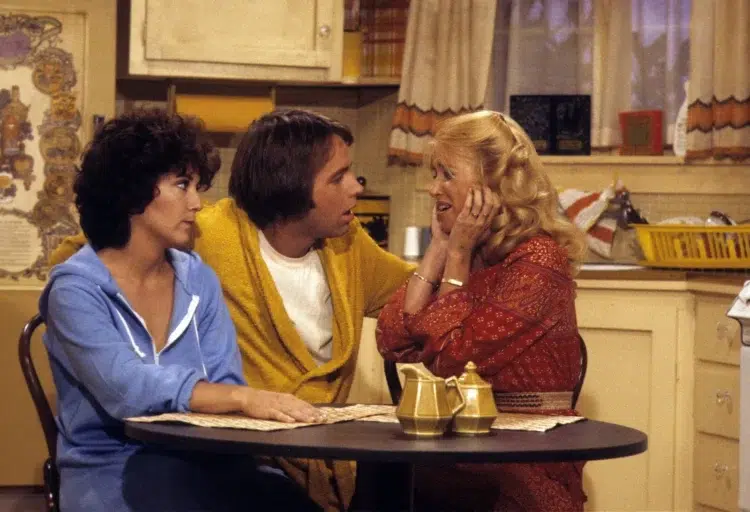 We watched a bit of an episode on YouTube, a typical one where Chrissy is dating a man that is married. Mrs. Roper knows the wife, and informed the other roommates over some pints at the Regal Beagle. Janet and Jack barge into Chrissy's date breaking it up early, and share the news. We stopped watching when Chrissy and the married man snuggle up in a booth at the Regal Beagle and she pours multiple drinks in his lap while not confronting him on his infidelity and falsehoods. It was too much.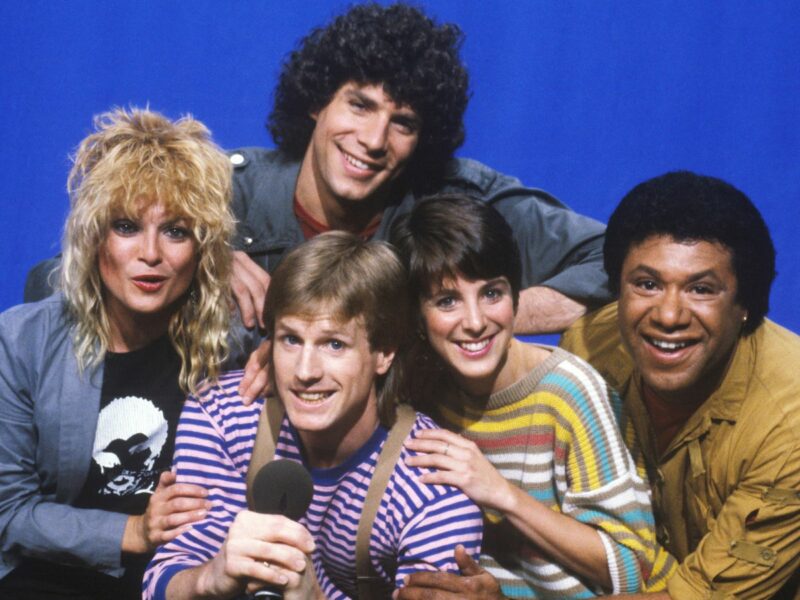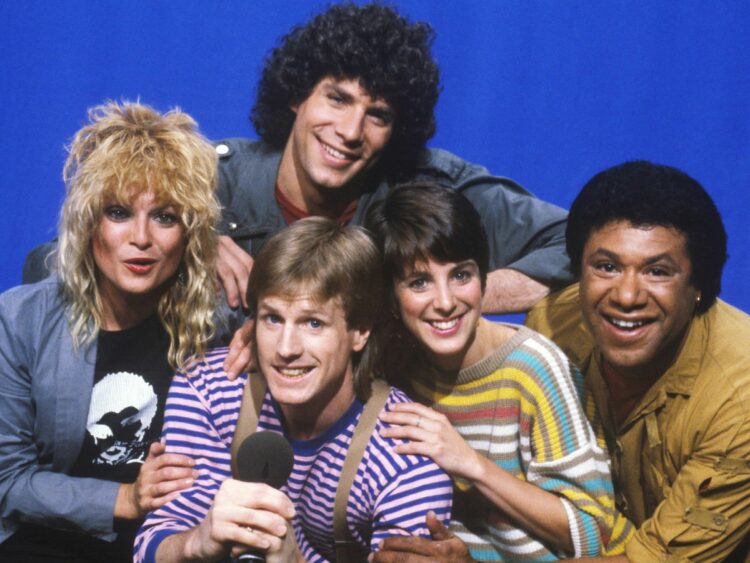 I explained that growing up, there wasn't much to watch on TV after school beyond reruns. "Three's Company," "Happy Days," "The Brady Bunch," "Bewitched," "I Dream of Genie," "I Love Lucy," and so on. How my family got cable when I was in elementary school, but even so that only expanded our options to MTV and Nickelodeon. She was impressed that MTV was "still a thing," and asked what it was like when I was growing up compared to now.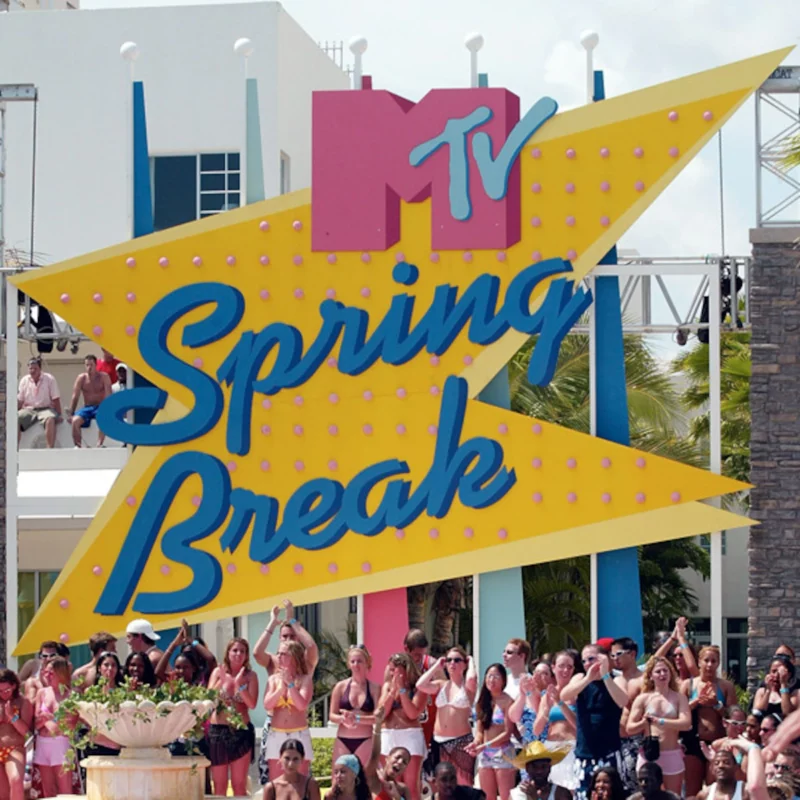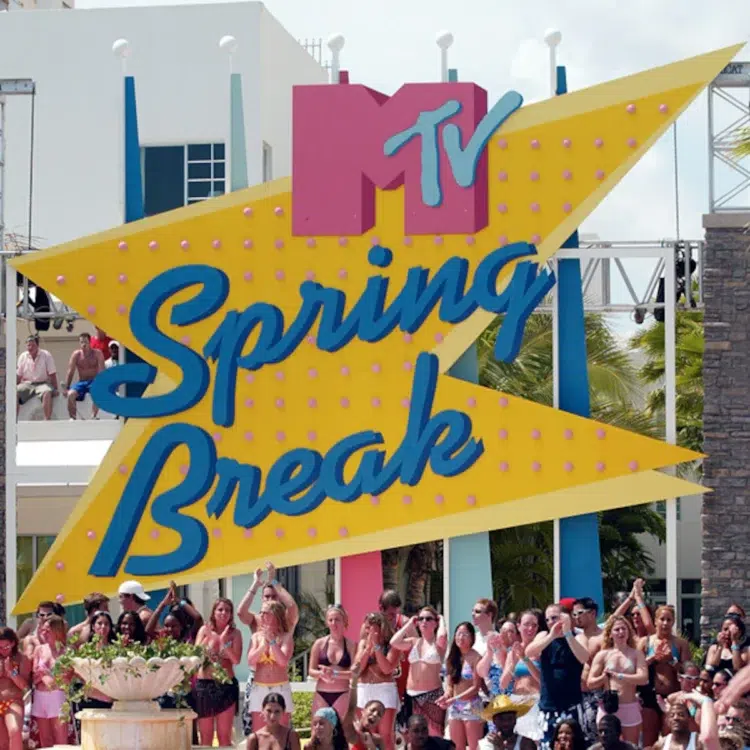 I shared how it was primarily music videos, interspersed with things like news and music-related shows that also pretty much showed videos, but had VJs who curated the collection. "Headbanger's Ball," "120 Minutes," "TRL," "Remote Control,"… it was hard to remember what showed up when. But by high school, I dreamed of Spring Break in Cancun dancing on stage and auditioning for "The Real World". But I loved MTV because of the music videos.
I still love music videos, how they are a way to illustrate a song, create a mini-movie, take a concept and make it a reality within the constraints of about five minutes. Dancing and color and special effects and the weirdest wackiest things… or just a really talented person stripping down to a stool, a spotlight, and maybe an acoustic guitar.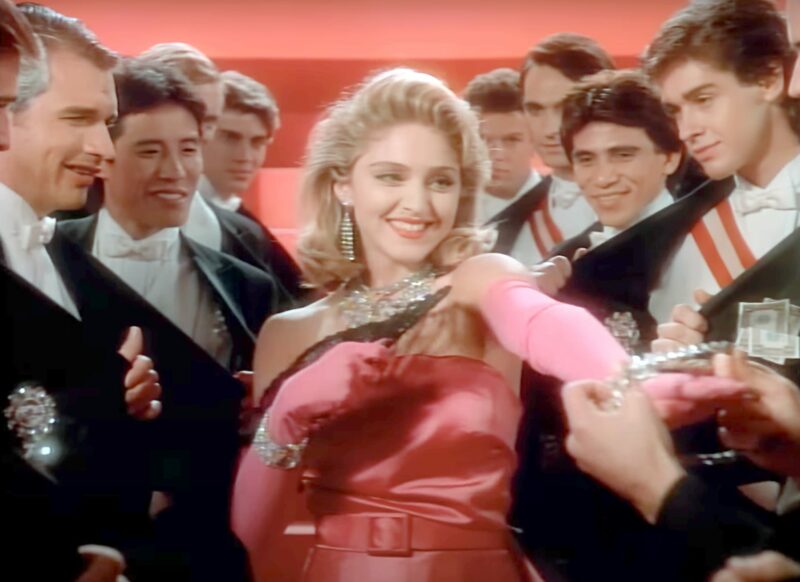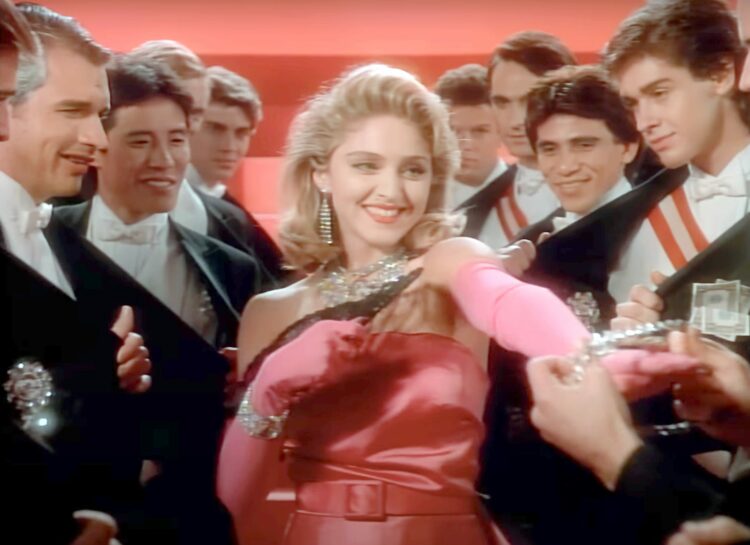 She asked me what my favorite music video was when I was a kid and so many popped up for me. "Material Girl" by Madonna was a big one, just because of her fantastic dress inspired by Marilyn's in Gentlemen Prefer Blondes. I loved that when I saw that video, my mom explained the significance of the dress and made sure I saw the original film to connect the two. "Take On Me" by Ah-Ha still is a favorite, so creative and so much emotion in such a short span of time (and a great song too).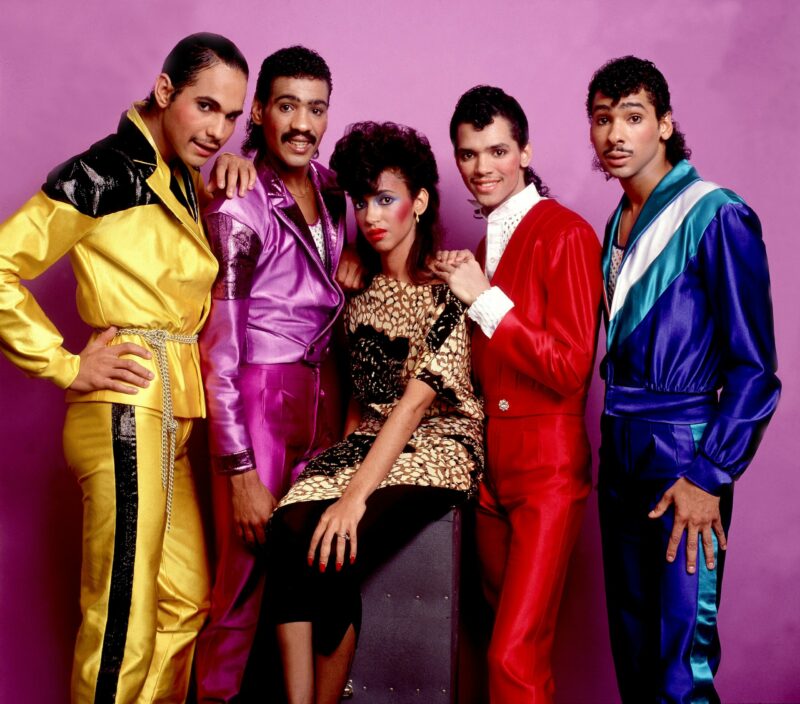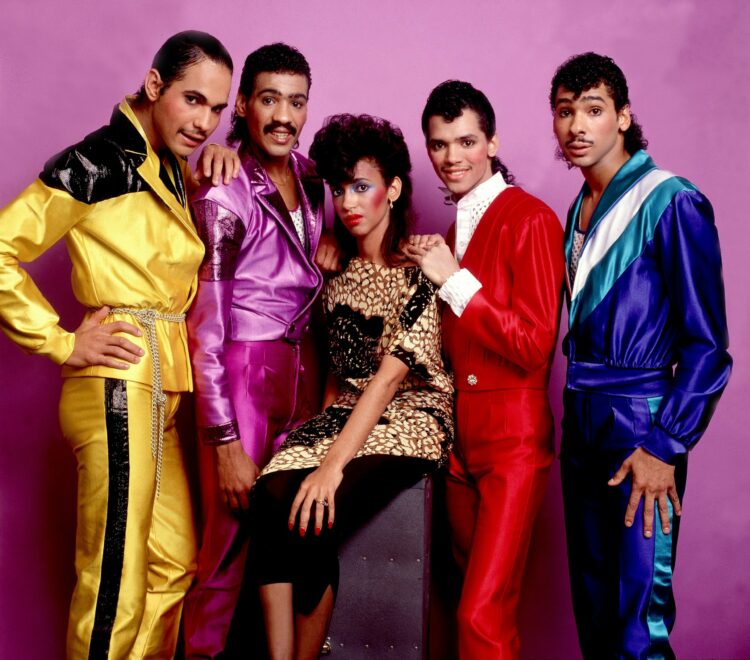 But the one that really was a favorite when I was in elementary school, in awe of MTV? DeBarge's "Rhythm of the Night." I would stop everything when that video came on. I loved that they were siblings singing together. I loved their weird outfits. I loved the dancing, the color, the cars. It was like "Happy Days" and Broadway musicals but with big hair and all these folks of different races. Everyone was beautiful and happy and had fun dancing together. I wanted to move to California and wear a big tulle skirt and dance outside a drive-in with my friends.
El, Mark, Randy, James, and Bunny DeBarge's 1985 hit is still a ton of fun. As an adult who now knows how hard their childhoods must have been, saw the Janet Jackson documentary, and in general knows more behind the scenes, I still love this video and thought it would be fun to share so we can all dance down Memory Lane together.
Forget about the worries on your mind
You can leave them all behind
To the beat of the rhythm of the night