This article may contain affiliate links; if you click on a shopping link and make a purchase I may receive a commission. As an Amazon Associate, I earn from qualifying purchases.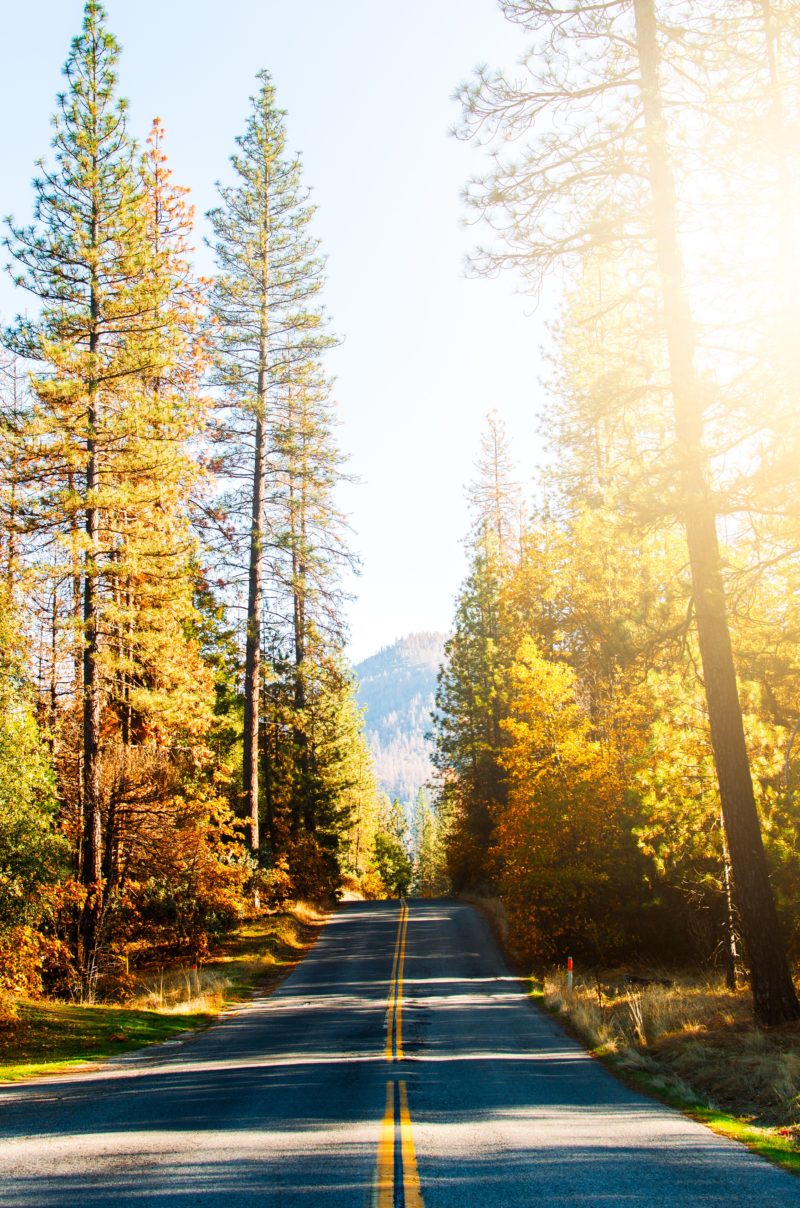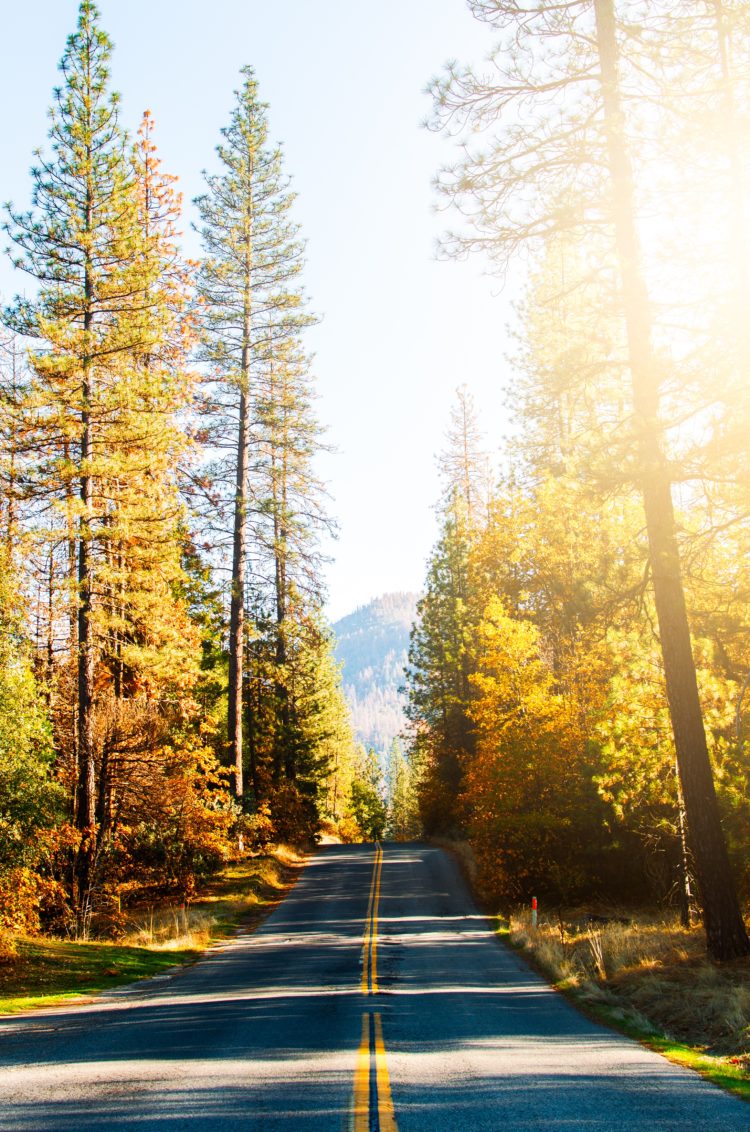 Wow, this felt like a true "blogger week". Some weeks I feel like I'm still at my job, just working from home. I spend all day in front of the computer or else on conference calls. But some weeks, there are a lot of varying things, things I never would have been able to do if I didn't quit my job.
Monday I had three calls with brands and because of it ended up working until 9:30 at night to try to finish Wednesday's blog post. I went from six posts a week to four in hopes that I wasn't always working until midnight to get the next day's content complete. I'd rather work late and have the next day normal instead of scrambling and posting mediocre content full of errors.
Tuesday I shared my Day in the Life on Instagram Stories so several of you saw what a non-event, non-shoot day is like. I started the day with a 9am call with my ChloeDigital rep, which went for over an hour because we're working on a lot of things. The theme of my blog (the look of it) is by Pipdig, which is in hot water. My hosting provider has decided to ban Pipdig plugins because of it, which made it seem like I had one week to completely redo the look of my site and find a new theme. For those who don't blog, it took about two months and a good chunk of change to make that minor makeover for my site earlier this year. The idea of having to do it again and on such a crunched timeline was causing me to freak out but I was glad I wasn't going at it alone and ChloeDigital had my back. We're also dealing with some weirdness in Mailchimp which is why my newsletters haven't started. On top of all that, my site has been getting progressively slower both for you all, and for me to work to create content and fix things on the backend. I spent a good amount of Tuesday dealing with all of that, while also creating a PowerPoint for the following day, replying to emails, answering comments and social media engagement. However, I was finished right at 6pm which was awesome.
Wednesday started with the usual sharing of content and working on social media and emails. I also edited the photos for Monday's post. Then I headed to DC where I spoke at Howard University to a marketing class for MBA students. I shared that PowerPoint I made plus my story of becoming a full-time influencer. The class was so engaged and asked amazing questions. It was a wonderful experience, and I was honored to be invited. After, I headed back into the city to attend an event at the Omni Shoreham Hotel for the launch of Skindcando's new line, Lux Tempus Beauty. I don't go to a lot of blogger events (living in the DC area I could easily attend five a day), only ones that are phenomenal experiences, hosted by dear friends, or are for brands or products I think my audience would be interested in. This event was all three. I had no idea that there was this magical garden behind the Omni Shoreham. Cherry blossoms, a fire pit with s'mores, a violinist, signature cocktails and several food stations. Sara Damelio created Skincando when desiring effective clean beauty and it has become a cult favorite, especially her Combat-Ready Balm. Lux Tempus Beauty is her new line, crafted with full-spectrum organic + unique superfood ingredients including CBD. They let us try the new products and had a giveaway where everyone could pick a plastic egg from a basket. Each egg had a gift in it; some had "funny money" or store credit to buy product and some had sample sizes. All the eggs were white but one was green so I grabbed the green one… and I won the big prize, $200 in credit! I got the Lux Tempus Beauty Aloe Foam Cleanser, Liquid Silver Lotion, and Sage + Gold Toner. Gotta say I love all of them, and love supporting a local business that makes quality clean beauty!
Thursday started with putting out more fires and plenty of administrative work. ChloeDigital was able to remove the Pipdig plugin without requiring me to redo my entire site – woo hoo! I then had a 12:30 hair appointment to get my roots done and update my haircut. I shared it on Instagram Stories and in yesterday's post; my stylist slightly modified my current cut to make it more wash and wear and summer-friendly. After I came home, answered like 50 emails, then changed into an outfit. Karl and I drove off to do the shoot, and by 9pm I had the post ready for the next day. I was invited to, no joke, seven different events on Thursday and declined all of them. I no longer go out more than one night a week to blogger events unless it's a special situation. I find them really draining, it's so different from what is my business – writing and engaging with all of you. I have to get into a completely different headspace. It's also smarter business to stay home as my audience isn't primarily DC and I get so worn out I don't write as well the next day.
And I'm writing this at noon on Friday. I woke at 5:30am with a pounding headache. I drank a ton of water, took two Aleve, texted my trainer that I wasn't going to the gym and went back to bed. I got up around 8:30 and was at my computer by 9am. No appointments, calls, or webinars today; nothing until yoga this evening. I'm finishing this post and Monday's post, replying to very belated emails (I can easily wake to 200 new emails each morning and they keep streaming in all day), and working to make it that this weekend I will only need to put in a couple hours of work. We'll see if I achieve that goal!
I was chatting with my friend Dana this week about the change after going full-time. She says I seem happier and I am. I said you don't realize how toxic your life can be until you are out of it and can see it from the outside. It's amazing that I went for years with a max of five hours of sleep a day. My fuel would be several cups of coffee and food on the run (hello 7-Eleven taquitos for breakfast, they were my JAM). I could drink several glasses of wine a night and wake up looking haggard and feeling a bit more drained but still able to get through a ten-hour work day, two hours of commuting, and a couple more hours that night on the computer putting together blog content. Now that I have made caring for myself a priority, I can't do that shizz any more. Less than six hours of sleep and my body completely shuts down. More than two cups of coffee and my stomach shuts down. One glass of rose in a beautiful garden filled with cherry blossoms and beautiful people of DC and I'm a giggly chatty goofball. And if I don't get in a good amount of greens each day, my whole self seems to be at 50% (after days like Wednesday I come home off my one-glass buzz and stand at the kitchen counter shoveling handfuls of spinach into my face knowing if I don't I'll wake up a waste). In some ways I feel like I'm now a wimp. I'm this delicate flower that needs just the right amount of sun and water and nutrients or I'll wither. What happened to the Allie who could keep going and push through and work a full-time job and manage successful blog with her good arm in a cast and a wriggly kindergartner in the other? But that Allie was living in a scratched-up Plexiglass box separating her from life and she didn't even know it. She was a machine, a robot. And now I am this delicate flower who needs to sweat and eat greens and get a lot of sleep but the plexiglass box is gone.
Being an influencer is an emotionally taxing job. For every person who appreciates what I do, there's usually one who hates my guts and can't wait to see me fail. For every brand who is excited to work with me and connect with all of you, there are at least 20 who don't see me as the right look, the right Instagram size, the right age, the right attitude. Even the brands you think you're in good with can change their opinion overnight and you're ghosted or you're seeing your friends getting campaigns you used to be a part of. Your peers are competing with you even if you don't realize it, you don't know who you can trust, and you can spend days feeling very alone. When you share your work issues with those outside the industry they don't get it because it should be okay to be treated like shit, screwed over, and stressed out if you're getting free clothes and skincare and trips. But you know what? I wouldn't trade it. I feel so incredibly blessed to be able to make this my profession, even if it doesn't last forever. I'm able to support my family with the cockamamie ideas I think of when conditioning my hair or getting frustrated with an online purchase. I can help women feel better about themselves and maybe get them to realize that they don't need another sweater or lipstick to feel stylish or whole. I get to do super cool things with super cool and inspiring people and have traveled to places I likely would never have seen otherwise. I've become better at time management and delegation in this past year than my previous decade in middle management. And I can't thank you all enough for being part of this journey! Now onto Weekend Reads!
Sale Alert
Nordstrom is having their Spring Sale with up to 50% off; all the items on sale are at this link. This is a great sale where sure, you can find winter things on clearance to stock up for next year but there are also many great spring and summer items available. I decided to see what things I found that I love that are under $100 and found:
I know many of you, like me, are fans of Paula's Choice skincare. They're currently having a sale of up to 25% off their products that are faves with beauty editors; all the items on sale can be found at this link. I'm way behind on doing beauty reviews but from this collection of sale items I have and regularly use their Essential Glow Moisturizer. It just gives a bit of glow/highlight along with SPF 30; it's the kind of glow that makes older skin look dewy and happy and I wear alone or under my regular makeup. Their AHA Gel is also awesome; I used up my bottle and should get more, I miss it. I'm allergic to BHA but know many who swear by the Paula's Choice version. Gotta love the extensive customer reviews on the PC site, really helps you find the right product for your specific needs.
Levi's has an extra 30% off sale styles with promo code ITSON. Please note this is just for online purchases, not in store. Here's the link to all the styles for women that are part of the sale, but my picks are:
Ann Taylor is having a few different sales this weekend. The big one is 40% off full-priced tops, sweaters, shoes, and accessories with promo code SPRINGNEEDS. They also have 40% off sale, select dresses for $98, and tops at this link that are on sale for less than $25.
Ulta is having a promo that ends today where you can get 30% and more off beauty essentials and the selection is fantastic. We're talking 30% off L'Oreal mascaras, 40% off Burt's Bees makeup, 40% off HairFood (read my HairFood review, I still use it!), 40% off Revlon and Almay face makeup, and more. Click here for all the deals.
Weekend Reads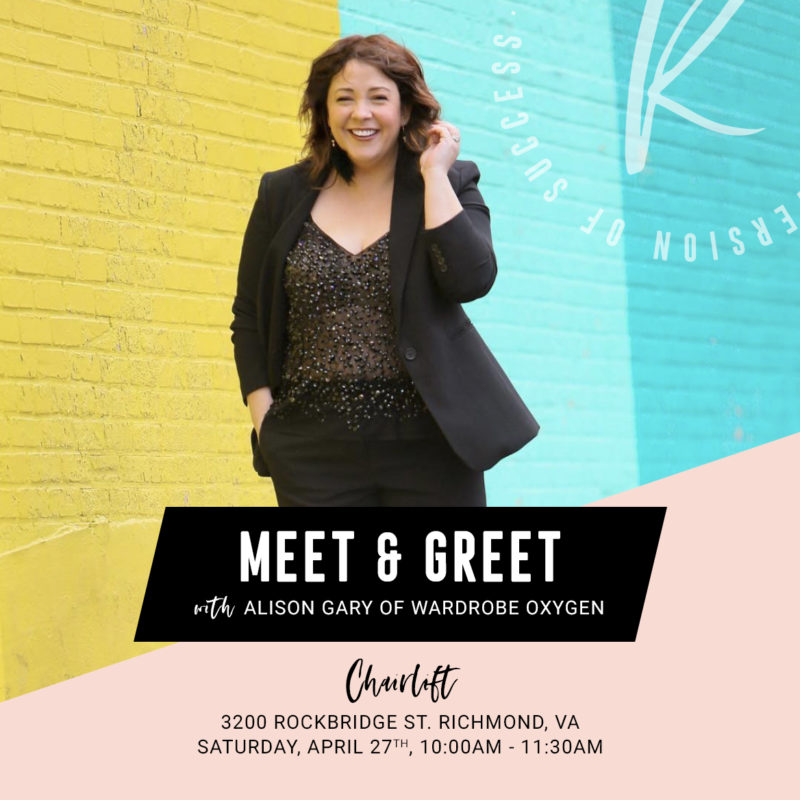 Hey Richmond, Virginia! I want to meet you! I am hosting a meet and greet at Chairlift on Saturday, April 27th at 10am. I am being hosted by the Rebelle conference yet you do not need a ticket to the conference to attend this meet and greet. Free coffee, chill environment, we can hang out and talk. No need to RSVP, but I hope you can make it!
South Korea lifts their bans on abortions while much of America is working to take away women's rights. From the article: "The abortion ban limits women's rights to pursue their own destinies and violates their rights to health by limiting their access to safe and timely procedures," the court said in a statement as quoted by The Guardian. "Embryos completely depend on the mother's body for their survival and development, so it cannot be concluded that they are separate, independent living beings entitled to the right to life." (Vice)
I always feel like somebody's watching me… or at least my searches. And it's true. Amazon just created an in-house skincare line based on user searches on their site. Welcome to the world of algorithm-based beauty. If you're interested in the line you can see it at this link. (Vox)
It used to be that you were old if you called instead of texting. Now you're old if you're not down with spontaneous FaceTime. Gotta say, the only people I spontaneously FaceTime are my mom and sister but after reading this piece I appreciate the reason for its popularity. (MEL Magazine)
In the WO2 Community, Carol shared an article about ASOS' new return policy and it sparks a discussion. This article delves more into the costs that accrue from returns. (Vox)
I hadn't heard of Rixo, but it's a UK retailer that per their website creates, "vintage inspired one-off pieces for the modern woman to wear with confident style and effortless grace. To honour this, the girls decided no piece would ever be mass produced. And that every print would be painted – by hand – by the founders themselves at their London studio." Their pieces aren't just on their website but also sold internationally on Net-a-Porter. The artist Feanne was notified by one of her fans that her work was being used on Rixo clothing. She looked and multiple pieces are duplicates to her work down to the irregularities in the patterns. You can read more details here in her Instagram post (no need to be on Instagram to read it), Twitter, and Facebook. Feane has reached out to Rixo and they haven't replied and are deleting and blocking any negative comments regarding this on social. This isn't the first time I've read of an artist or small business being blatantly copied by a larger company and rarely do they get in trouble for this act, especially if they have a reputation for being green, feminist, or supportive of other groups.
Fascinating, Elizabeth and James (one of the fashion lines by Mary Kate and Ashley Olsen) is headed to Kohl's. (Elle)
I hate to break it to you, but that cotton tote of yours may be worse for the environment than a plastic bag. (Quartz)
My husband is a yoga instructor. He got his certification over a decade ago and immediately found a job at a studio in town. He researched schools and courses and found one that fit what he wanted to share once certified. Since having our daughter he scaled back his business, using space in a community room and removing all advertising to focus on longtime students and word of mouth drop-ins. When he first was certified, people were intrigued. Now it seems everyone we know is a certified yoga instructor. Needless to say, we both were entertained by this article. (New York Times)
If you haven't yet read Kyle Kover's piece about being a white player in the NBA I encourage you stop what you're doing and click this link. (The Players' Tribune)
For Your Entertainment
Back in the late '90s and early aughts I got really into country music. I still love the genre (honestly, there is no genre of music I don't like) but when I hear songs from that period of my life it takes me back. While "Neon Moon" by Brooks & Dunn came out in 1992, it was still a radio staple a decade later and continues to be a favorite song of mine. So when Kacey Musgraves (another artists I positively adore) joined Brooks & Dunn for a version of this song for their Reboot album (a song Musgraves has covered many times at her live shows), you can believe it's been on repeat in the Gary household. There is no fancy video for this song, but this video has a high-quality audio for it. If you use Spotify, here is the link to the song. Enjoy!